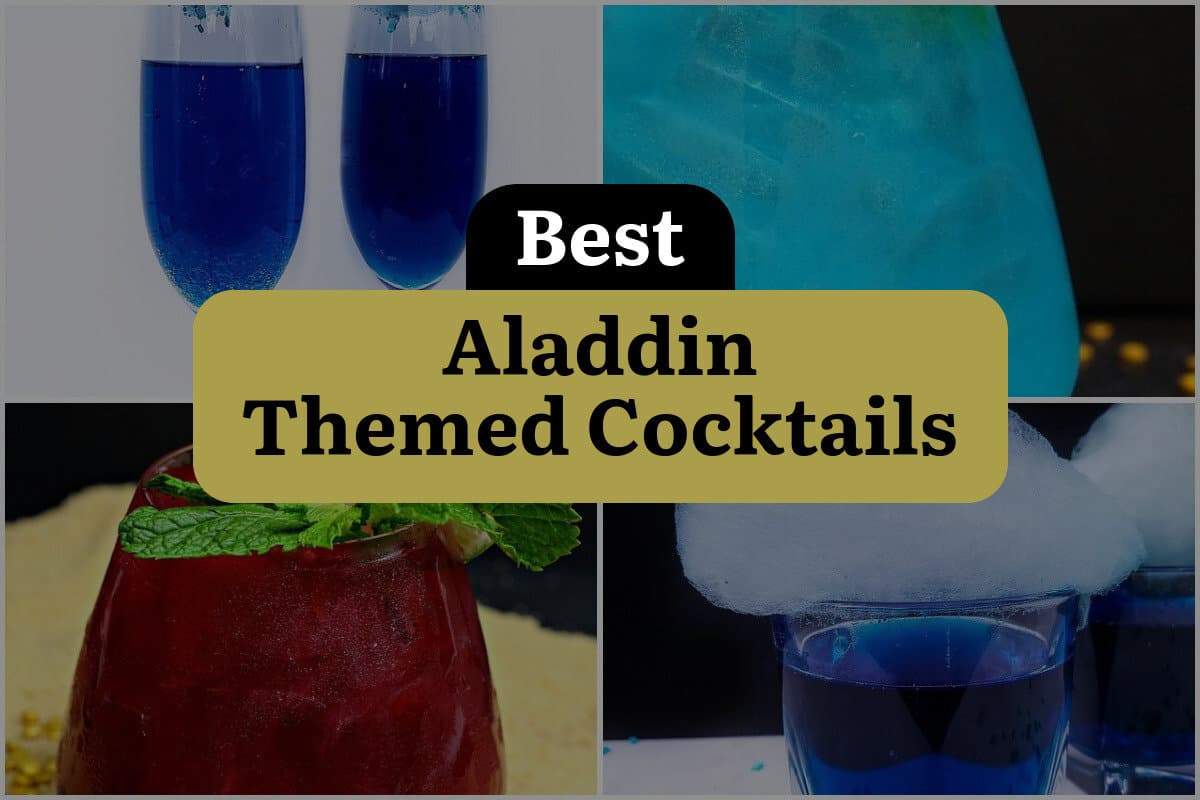 The world of cocktails has always been a fascinating one, with an infinite number of possibilities when it comes to flavors, colors, and presentations.
But what about cocktails inspired by one of the most beloved Disney movies of all time, Aladdin?
This magical tale takes us on a journey through the Arabian Nights, where we see a young street urchin named Aladdin fall in love with the beautiful Princess Jasmine.
Along the way, we meet a genie, a magic carpet, and a villainous sorcerer named Jafar. It's a story filled with adventure, romance, and fantasy, and it's no wonder that it's been a favorite of both children and adults for decades.
Now imagine taking all of those elements and translating them into a cocktail. The colors of the desert, the flavors of exotic spices, and the magic of a genie's lamp all combined into one drink.
It's a concept that's both intriguing and exciting, and one that's sure to delight any Aladdin fan.
So, whether you're hosting an Aladdin-themed party or just looking for a new and exciting cocktail to try, these Aladdin-inspired recipes are sure to transport you to a whole new world of flavor and fun.
From the classic flavors of a Jasmine Tea Martini to the exotic spices of a Arabian Nights Punch, each drink is a unique and delicious take on the world of Aladdin. So sit back, relax, and get ready to explore the world of Aladdin in a whole new way.
1. The Blue Genie
"The Blue Genie" is a delicious and refreshing Aladdin themed cocktail that will transport you to the magical world of Agrabah. This cocktail is perfect for anyone who loves the color blue, as it is made with Island Blue Pucker and blue cotton candy.
The drink is topped with a cloud of cotton candy, which dissolves when the cocktail is poured over it, creating a fun and whimsical effect. The Blue Genie is a great cocktail to serve at a party or to enjoy while watching the Aladdin movie. So, if you're looking for a fun and delicious way to celebrate your love for Aladdin, be sure to give The Blue Genie a try.
2. Wishmaker Aladdin Cocktail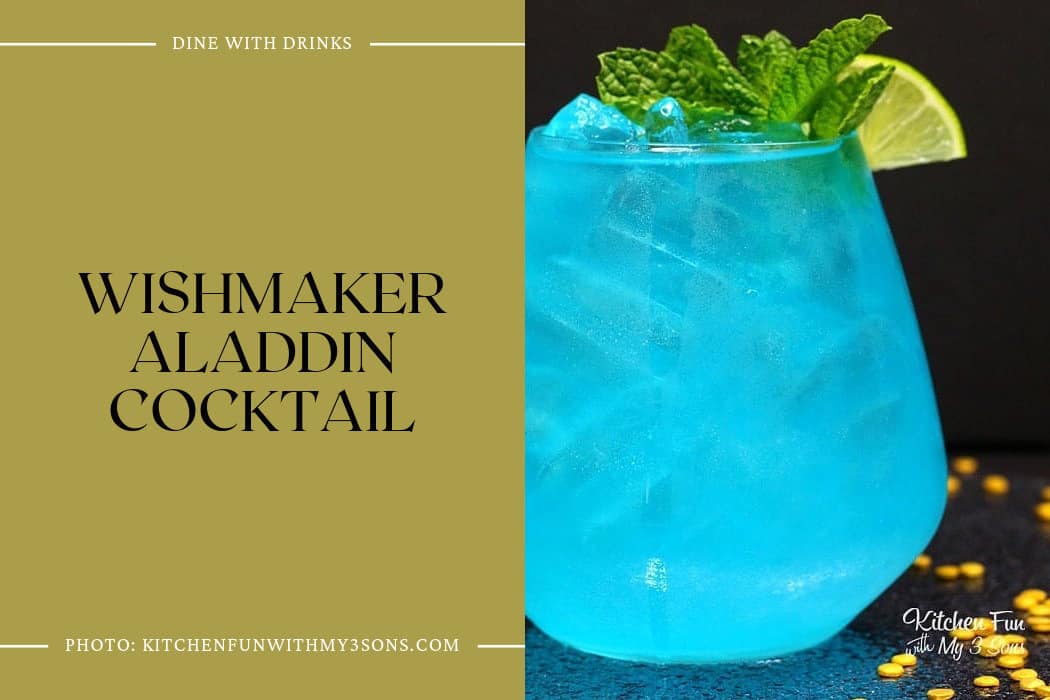 The Wishmaker Aladdin Cocktail is a must-try for anyone who loves fruity drinks with a tropical twist. This cocktail is perfect for reliving the excitement of the Aladdin movie and getting into the spirit of the live-action remake. The bright blue color of the drink is absolutely stunning and the flavor combination of blue curacao, pineapple juice, orange liquor, peach schnapps, and tequila is simply delicious.
The gold cake shimmer sprinkles add a fun and festive touch to the drink, making it perfect for any Aladdin-themed party or movie night. With a variety of garnishing options, you can get creative and make this cocktail your own. So, grab a glass and enjoy the Wishmaker Aladdin Cocktail!
3. Aladdin Cocktail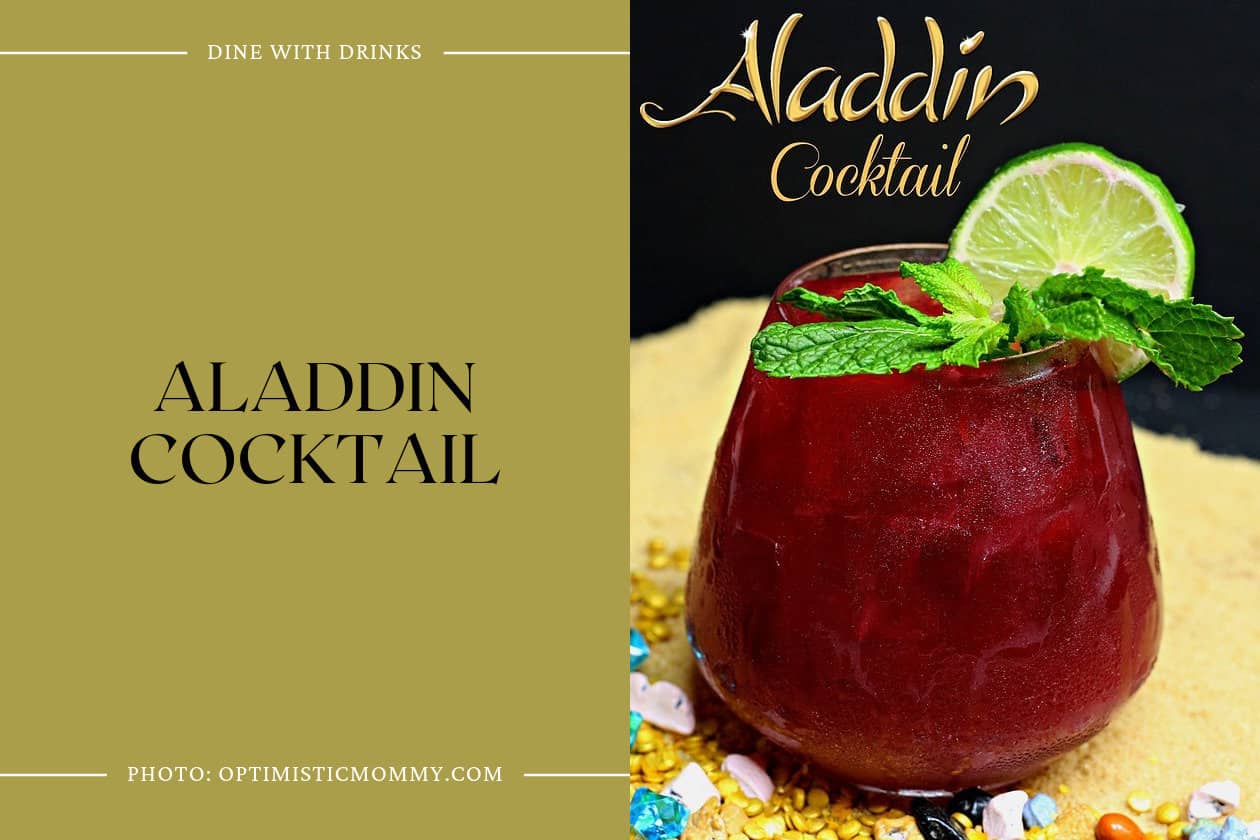 The Aladdin Cocktail is a must-try for any Disney fan looking to celebrate the live-action release of the classic movie. This cocktail is a delicious blend of three different juices that create a rich taste that is sure to delight your taste buds.
The combination of mint and lime creates a sweet aroma that is sure to tantalize your senses. This cocktail is perfect for entertaining fellow Disney fans and celebrating the new movie. If you're looking for a unique and delicious cocktail to try, the Aladdin Cocktail is definitely worth a taste.
4. Genie Juice Cocktail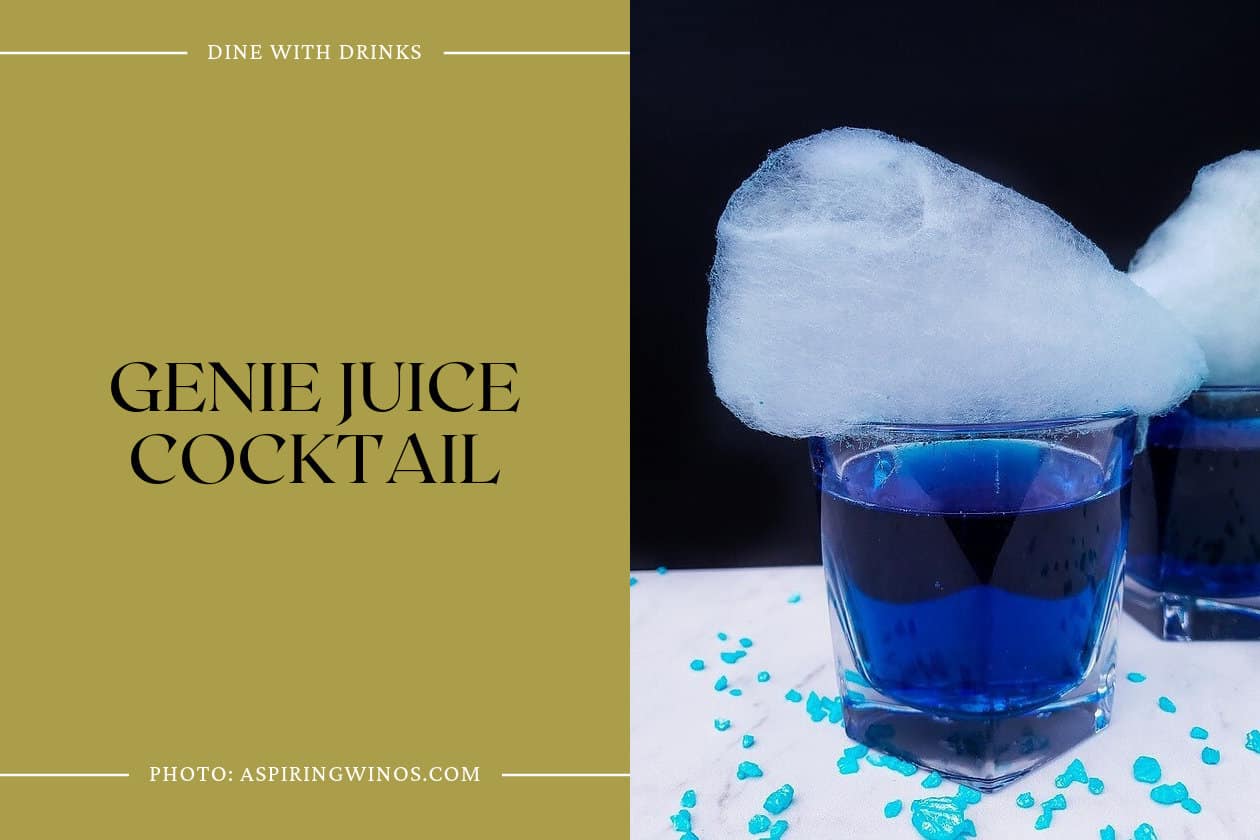 The Genie Juice Cocktail is a must-try for any Aladdin fan. This cocktail is a perfect blend of sweet and sour flavors, with a beautiful blue color that is reminiscent of the Genie's iconic hue. What sets this cocktail apart is the addition of homemade cotton candy, which adds a fun and playful element to the drink.
The cotton candy is easy to make and adds a touch of whimsy to the overall presentation of the cocktail. The Genie Juice Cocktail can also be made kid-friendly by replacing the Island Blue Pucker with non-alcoholic Blue Curacao. If you're looking for a fun and unique way to celebrate the release of the new Aladdin movie, the Genie Juice Cocktail is the perfect choice.
5. Cave of Wonders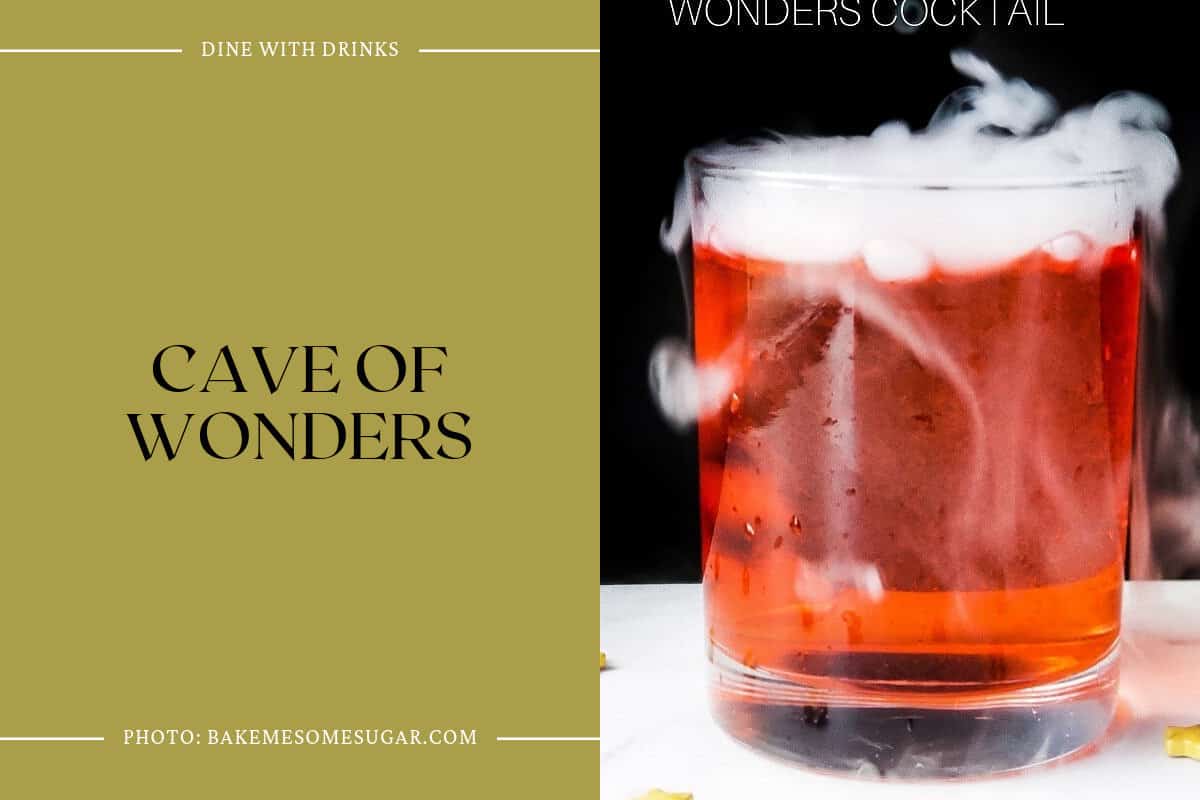 The Cave of Wonders is a must-try cocktail for any Aladdin fan. This mysterious and sweet drink is inspired by the famous scene in the movie where Aladdin enters the Cave of Wonders. The cocktail is made with cherry liqueur, grenadine, and a splash of lemon-lime soda, and topped off with dry ice for a smoky effect.
The pineapple-infused vodka gives it a tropical flavor that is perfect for any occasion. This cocktail is not only visually stunning but also has a unique taste that will leave you wanting more. Don't miss out on the chance to try this incredible drink!
6. Cave of Wonders Cocktail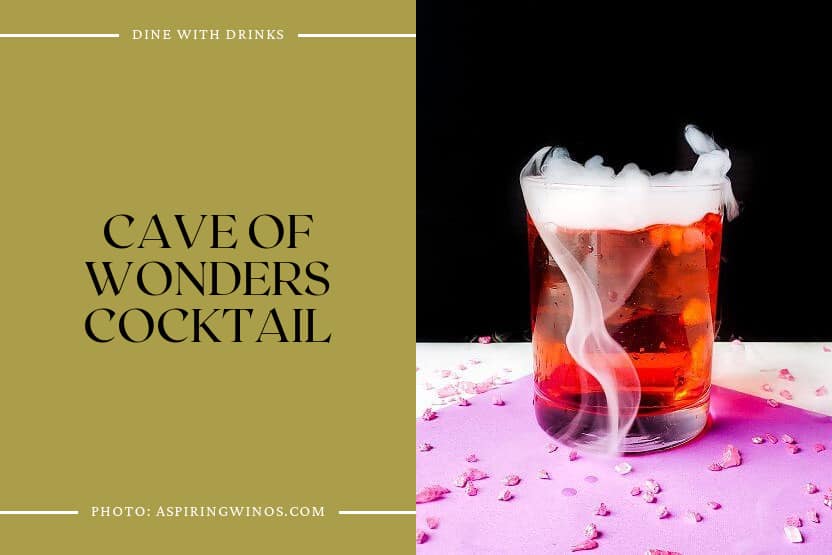 The Cave of Wonders Cocktail is a must-try for any Aladdin fan. This cocktail is not only delicious but also visually stunning. The secret to its beauty is the use of dry ice, which creates a mesmerizing fog effect that rolls off the top of the drink. The recipe is easy to follow, and the dry ice can be easily purchased from local stores.
However, it is important to handle the dry ice with care and avoid touching it with bare hands. This cocktail is perfect for hosting a party or enjoying while watching the Aladdin movie. The Cave of Wonders Cocktail is a show-stopper that is sure to impress your guests and leave them wanting more.