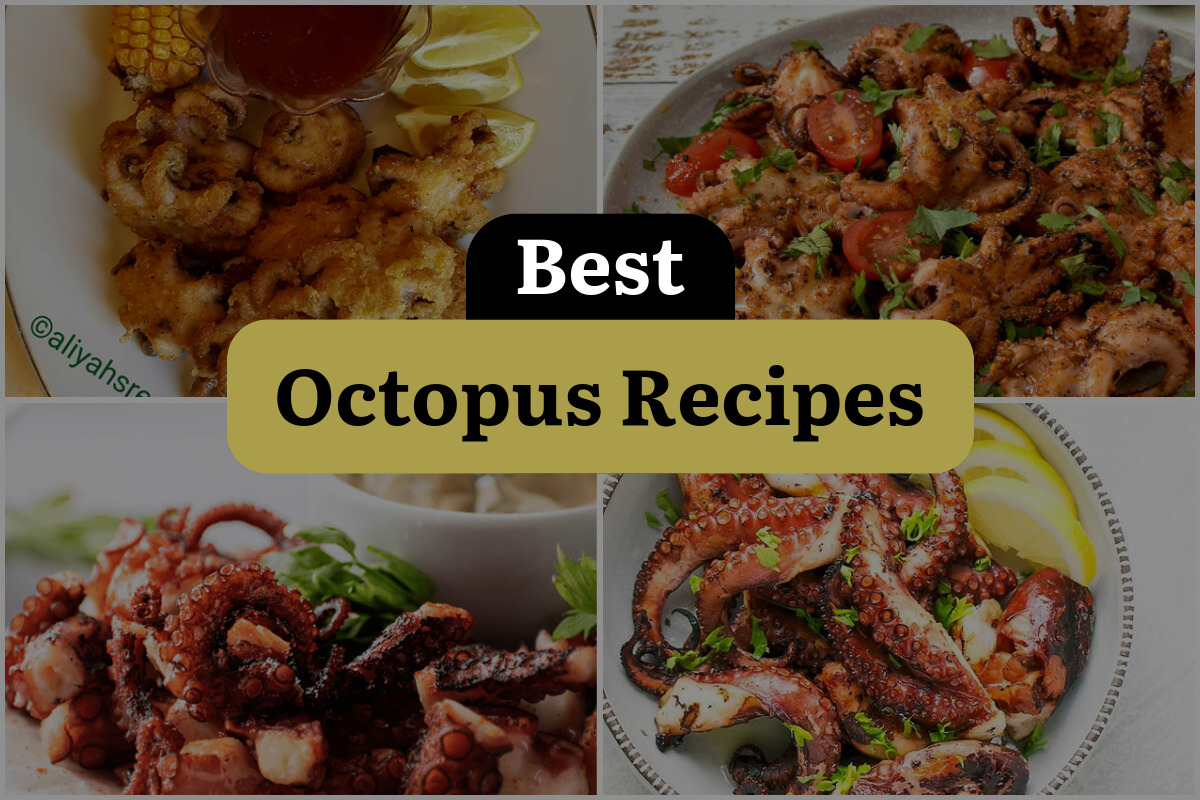 Are you ready to dive into the world of exquisite seafood dishes? Look no further than the tantalizing realm of octopus recipes. From tender and succulent to bold and flavorful, octopus offers a culinary experience like no other.
Whether you're a seafood enthusiast or simply looking to impress your dinner guests, these best octopus recipes will surely leave you craving more. So, grab your apron and get ready to embark on a gastronomic adventure that will tantalize your taste buds and elevate your cooking skills to new heights.
1. Homemade Fried Octopus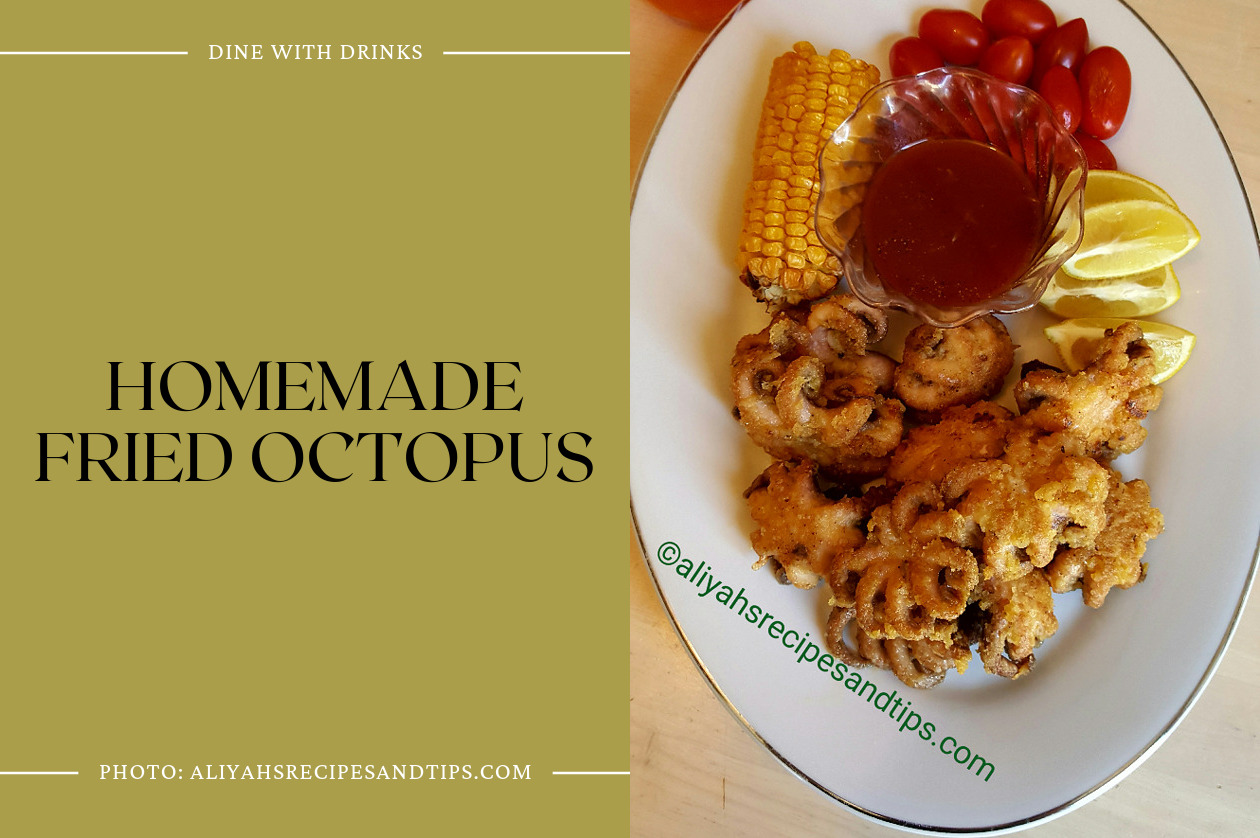 Homemade Fried Octopus is a delicious seafood dish that combines the tenderness of boiled octopus with the crispiness of frying. The octopus is first boiled with vegetables until soft, then coated in flour and fried until crispy.
The use of butter adds a rich flavor, but oil can be used as an alternative. This recipe can be enjoyed as a meal with your favorite side dish or eaten without frying for a delicious boiled option. Serve with a sauce of your choice, such as ketchup, lemon juice, and Worcestershire sauce.
2. Baby Octopus
The Baby Octopus recipe is a delicious and easy-to-make dish that showcases the flavors of the sea. The tender octopus is cooked to perfection with a combination of olive oil, butter, garlic, lime juice, smoked paprika, and oregano.
It can be served as an exotic appetizer, side dish, or even a main course when paired with vegetables. The recipe is versatile and offers a delightful seafood experience.
3. Crispy Fried Octopus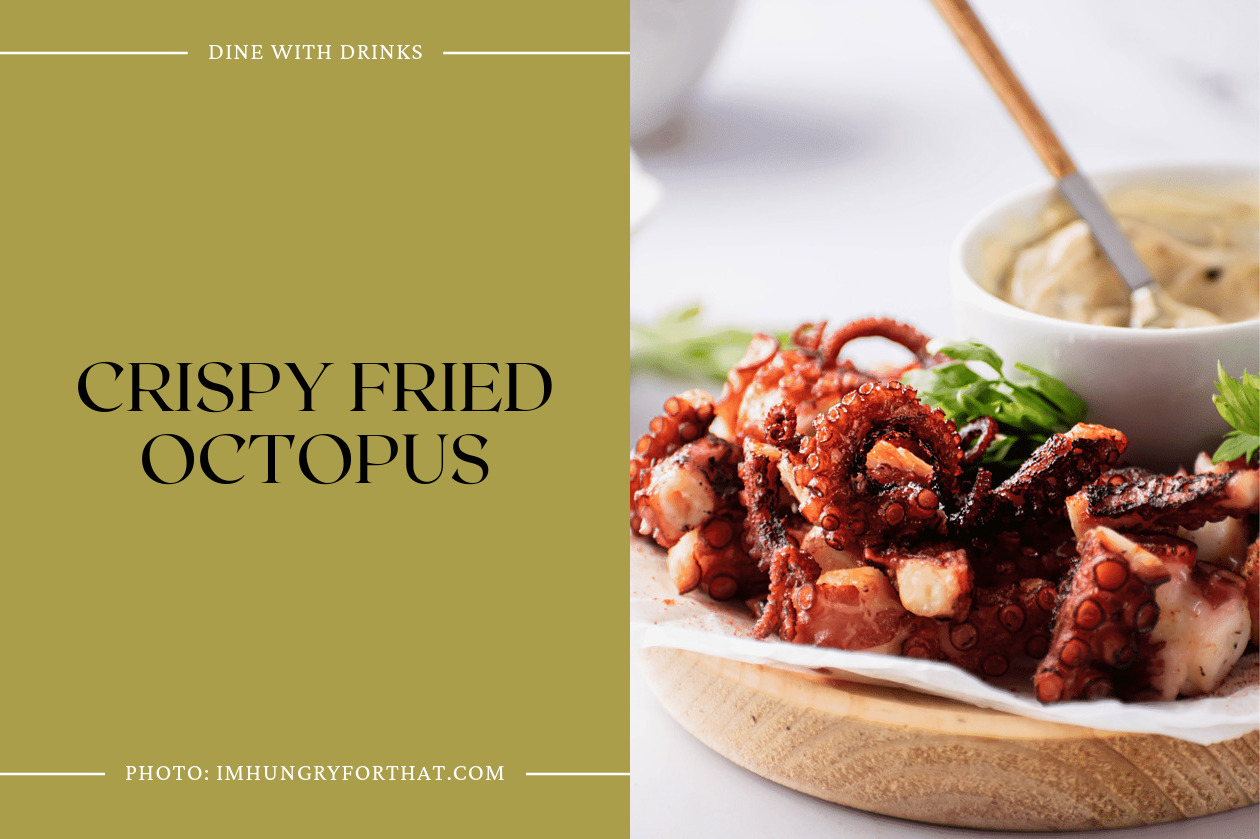 The Crispy Fried Octopus recipe is a delightful and flavorful dish that is surprisingly easy to make. The octopus is tender on the inside and crispy on the outside, creating a perfect texture combination.
The addition of vinegar and black garlic paste adds a unique and delicious flavor profile. This recipe is a must-try for seafood lovers looking to impress their guests.
4. Grilled Octopus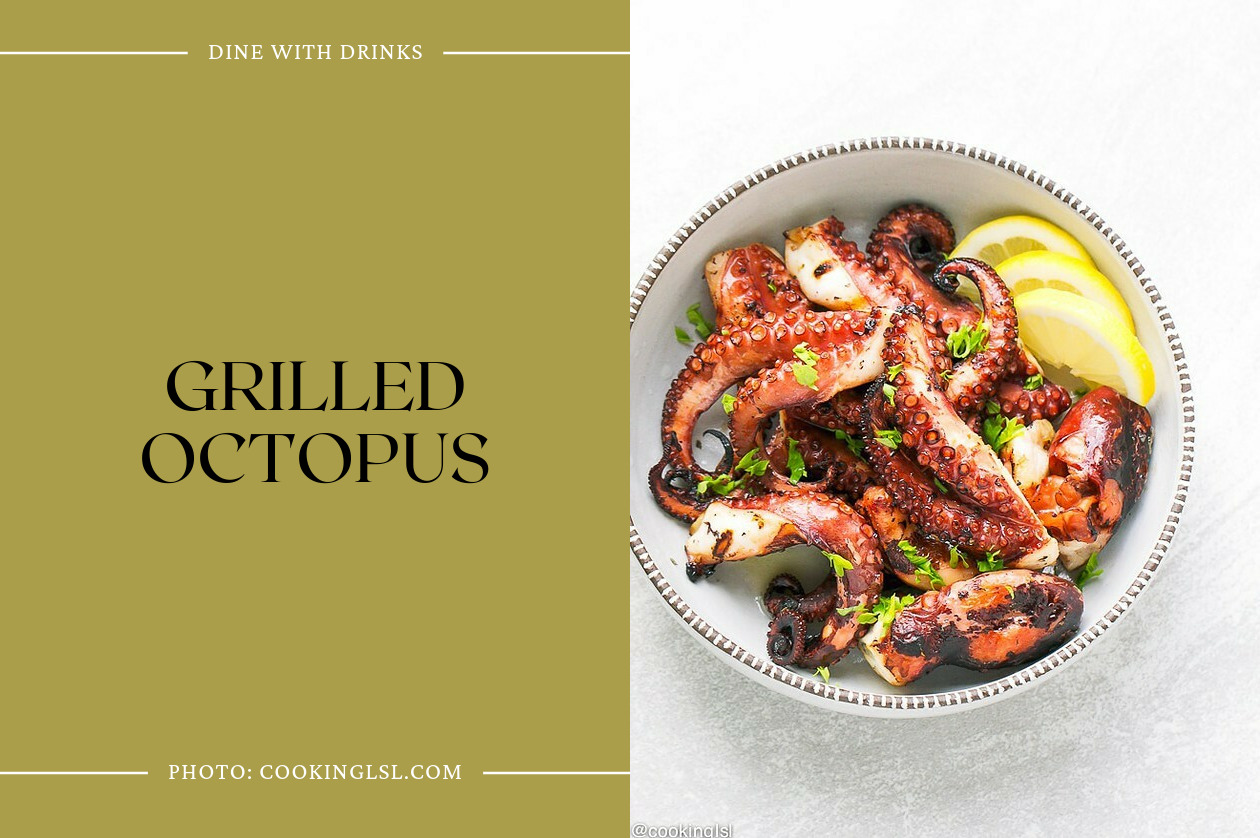 The Grilled Octopus recipe is a simple and flavorful dish that is perfect for seafood lovers. The octopus is tender, lightly seasoned, and charred to perfection.
It is a great appetizer option, especially when paired with a glass of chilled white wine. Whether you're hosting a summer party or want to impress your guests, this easy recipe is a must-try.
5. Qarnit Bit-Tewm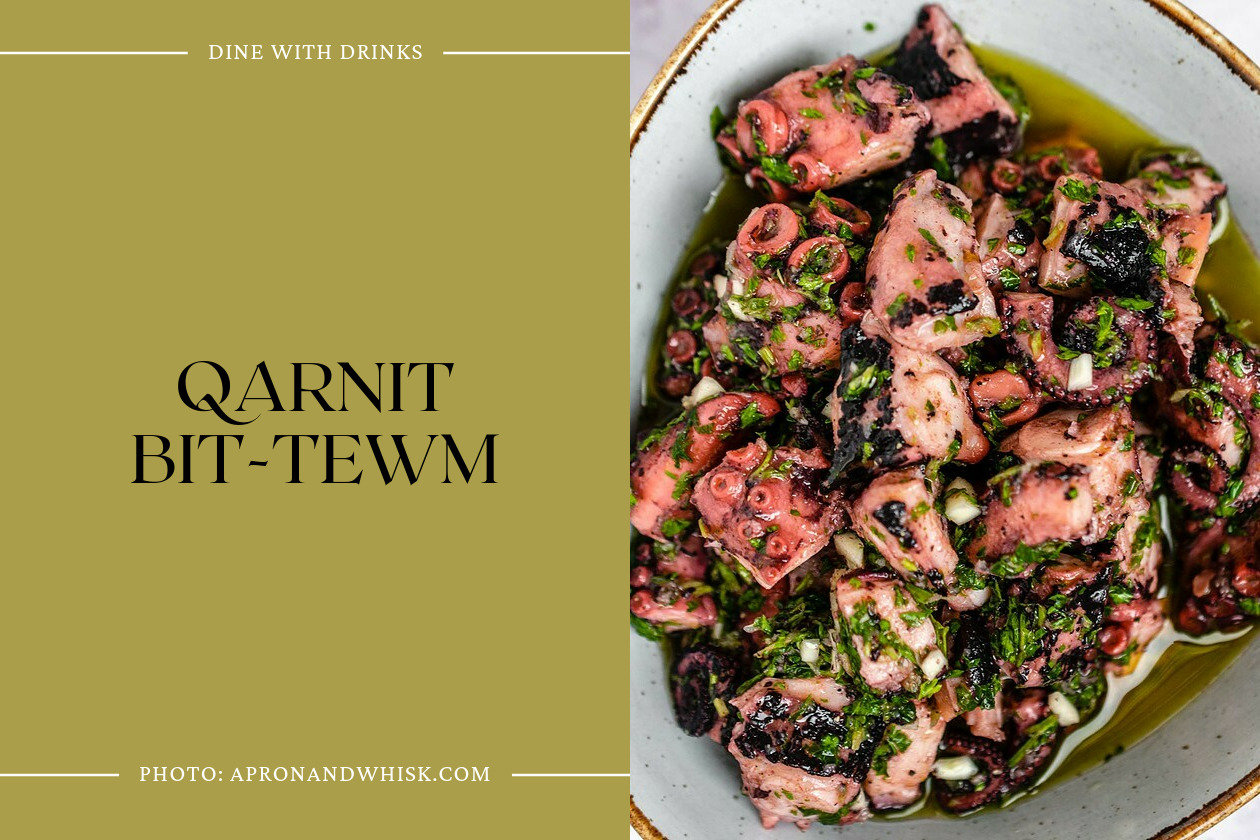 Qarnit Bit-Tewm is a traditional Maltese dish featuring tender octopus dressed in a flavorful garlic and parsley dressing, with plenty of olive oil. It can be enjoyed as a delicious appetizer or as a satisfying main course.
The octopus is cooked until tender and then chopped before being mixed with the herby dressing. This recipe offers a delightful combination of flavors and is a must-try for octopus lovers.
6. Greek Grilled Octopus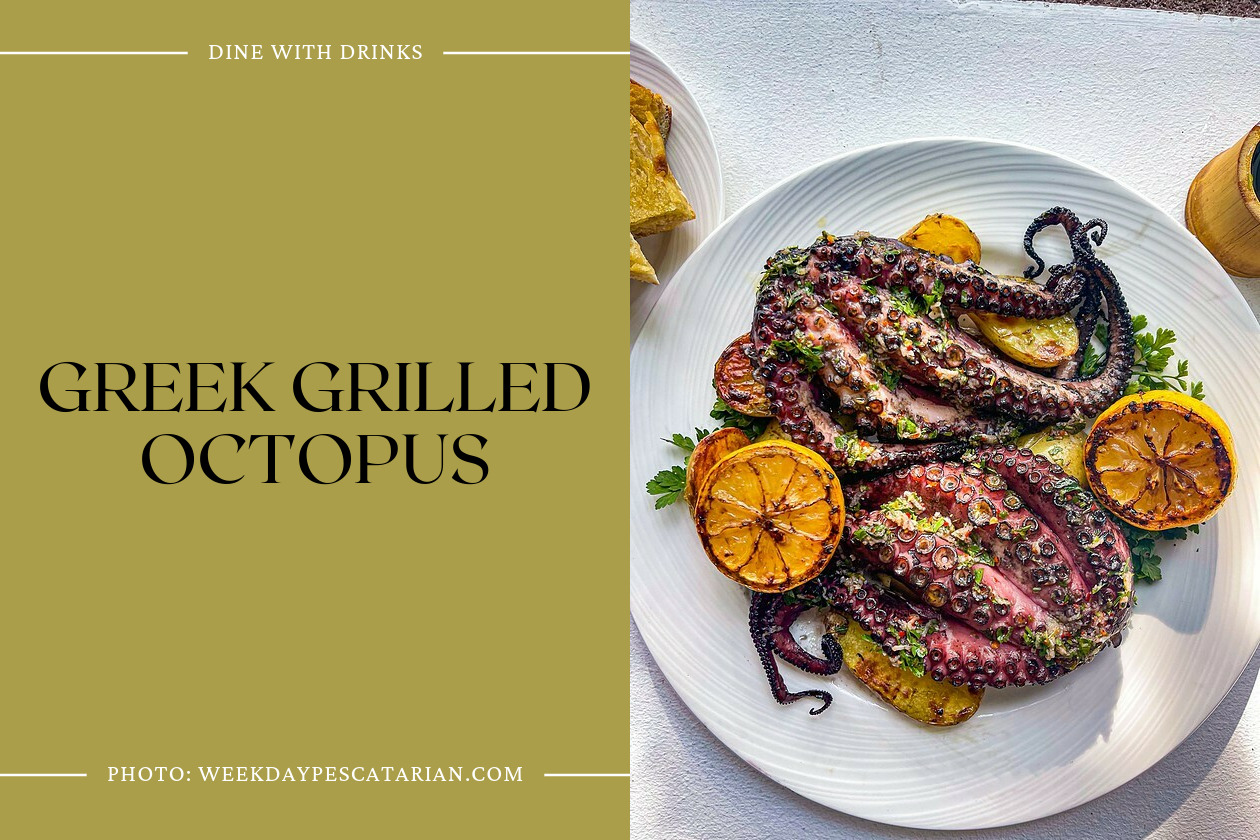 Greek Grilled Octopus is a delicious and simple recipe that brings the flavors of the Mediterranean to your home kitchen. The octopus is cooked and seasoned with a flavorful herb vinaigrette sauce, giving it a lemony and fresh taste.
It is perfect for grilling and can be served with boiled potatoes and a salad. This recipe captures the essence of a seaside vacation and is a must-try for seafood lovers.
7. Greek-style Octopus
Greek-style Octopus is a must-try dish for seafood lovers. This authentic Greek recipe elevates the flavors of fresh octopus with a simple cooking process. Boiled until slightly crunchy, then seared in a hot pan for crispiness, the octopus is enhanced with onions, tomatoes, garlic, and Mediterranean spices.
Deglazed with balsamic vinegar and cooked with honey and parsley, the result is a mouthwatering dish that transports you to the sunny beaches of Greece. Serve it with potatoes, bread, mixed vegetables, or a Greek salad for a complete and satisfying meal.
8. Instant Pot Octopus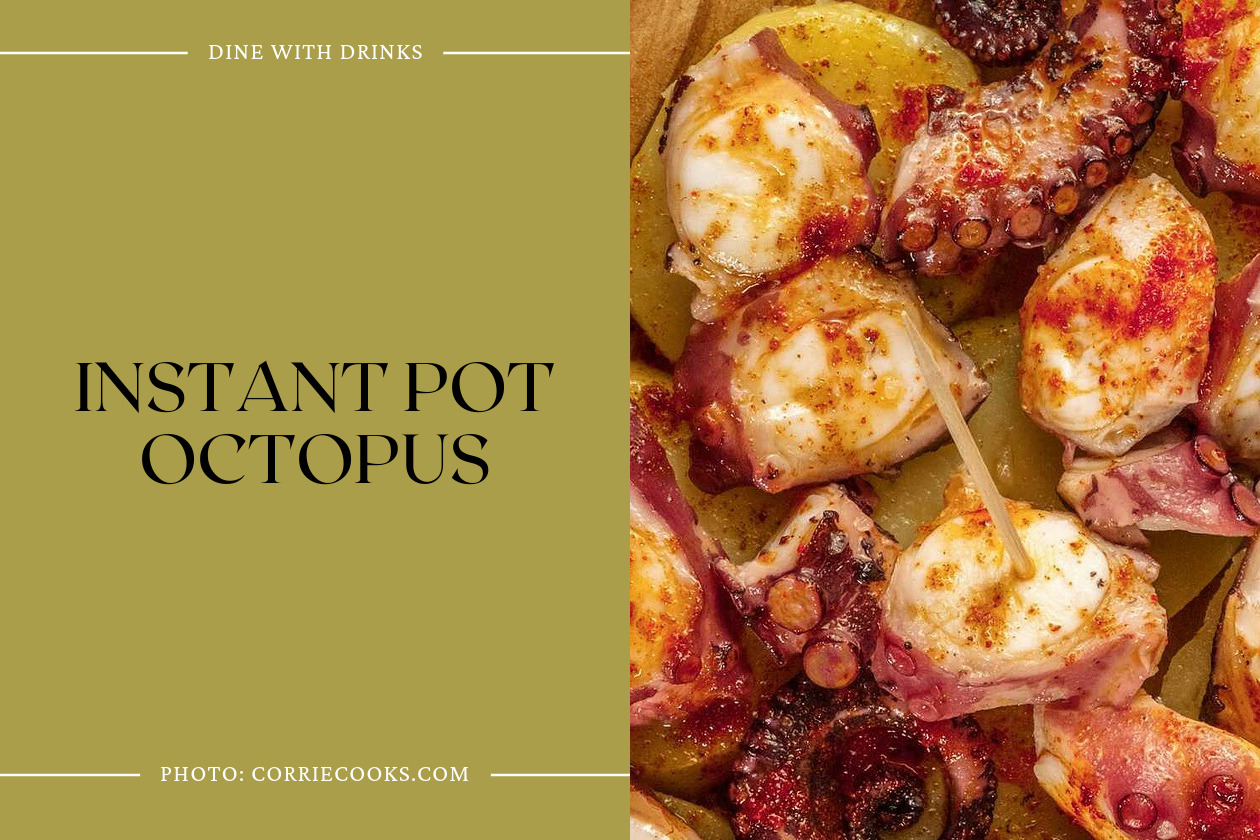 The Instant Pot Octopus recipe is a flavorful and easy way to cook octopus to perfection. With just a few simple ingredients, this recipe allows the natural taste of the octopus to shine.
The option to broil the octopus for added crispiness is a great touch. Serve it over potato slices or incorporate it into a main dish for a delicious seafood meal.
9. Octopus Ceviche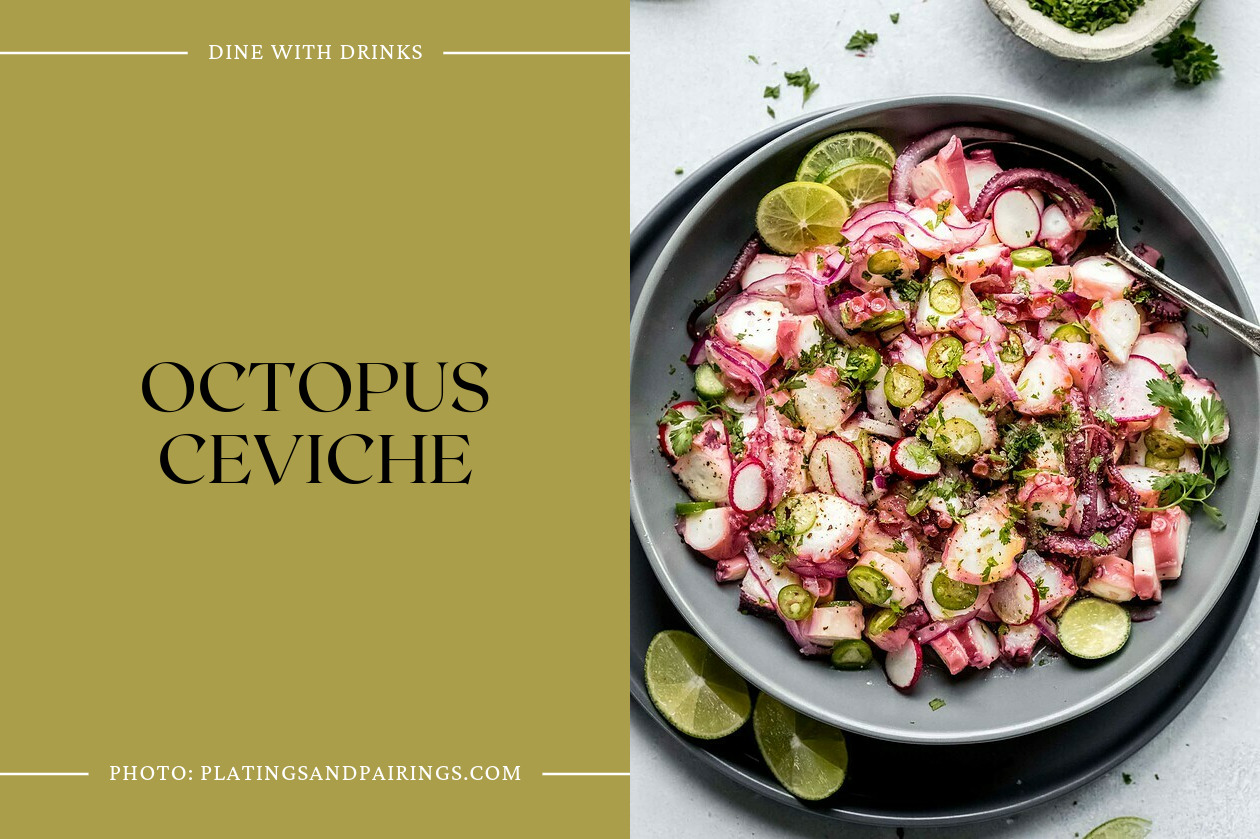 Octopus Ceviche is a light and refreshing appetizer that combines tender octopus with tangy lime juice, red onions, cilantro, and chiles. The octopus is cooked until tender and then marinated in a flavorful mixture.
The result is a dish with a mild and meaty flavor, reminiscent of calamari or crab leg. Serve it with tortillas or chips for a delightful seafood experience.
10. Traditional Azorean Roasted Octopus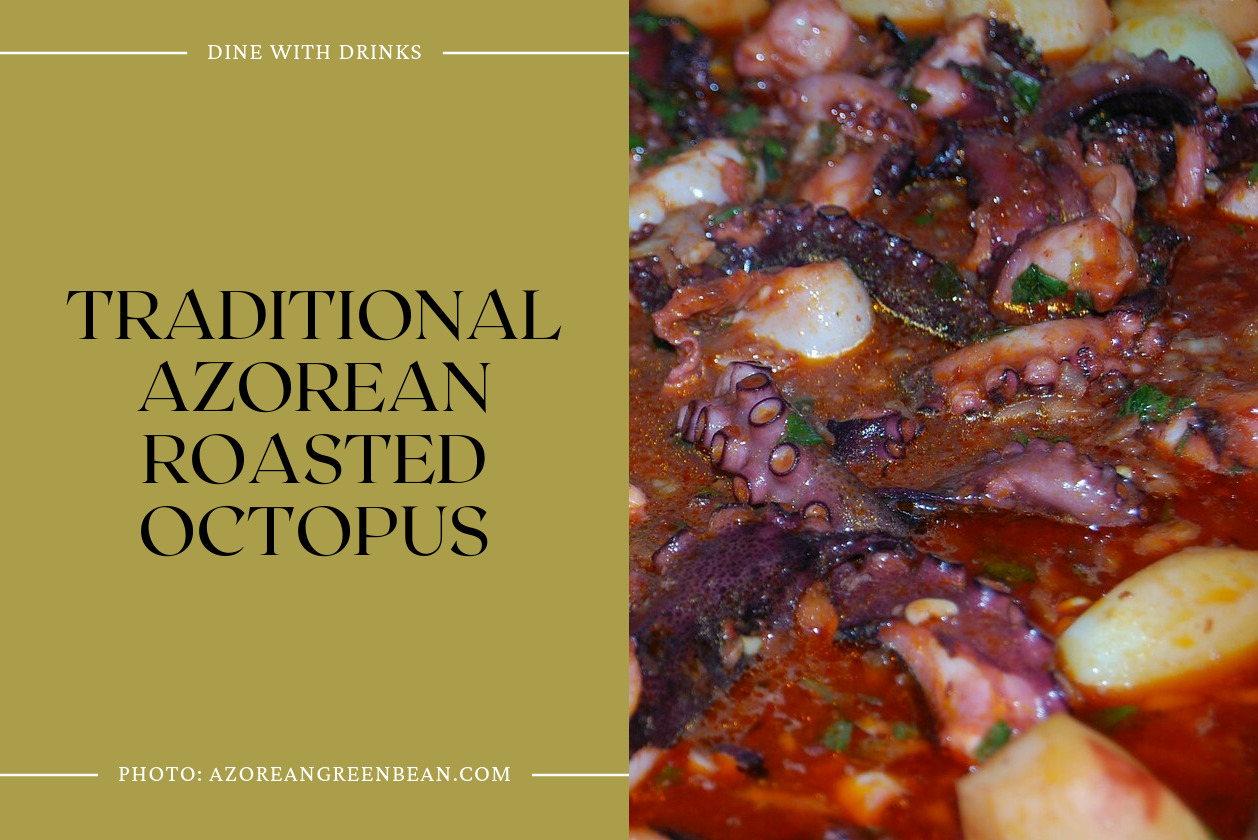 The Traditional Azorean Roasted Octopus recipe is a standout among octopus dishes. With a flavorful combination of onions, garlic, sweet red pepper paste, tomato paste, red hot pepper sauce, white pepper, and kosher salt, this dish is bursting with taste.
The octopus is tenderized and cooked with these ingredients, along with white wine and olive oil, resulting in a succulent and aromatic dish. Served alongside roasted potatoes, this recipe is a true delight for seafood lovers.
11. Sous Vide Octopus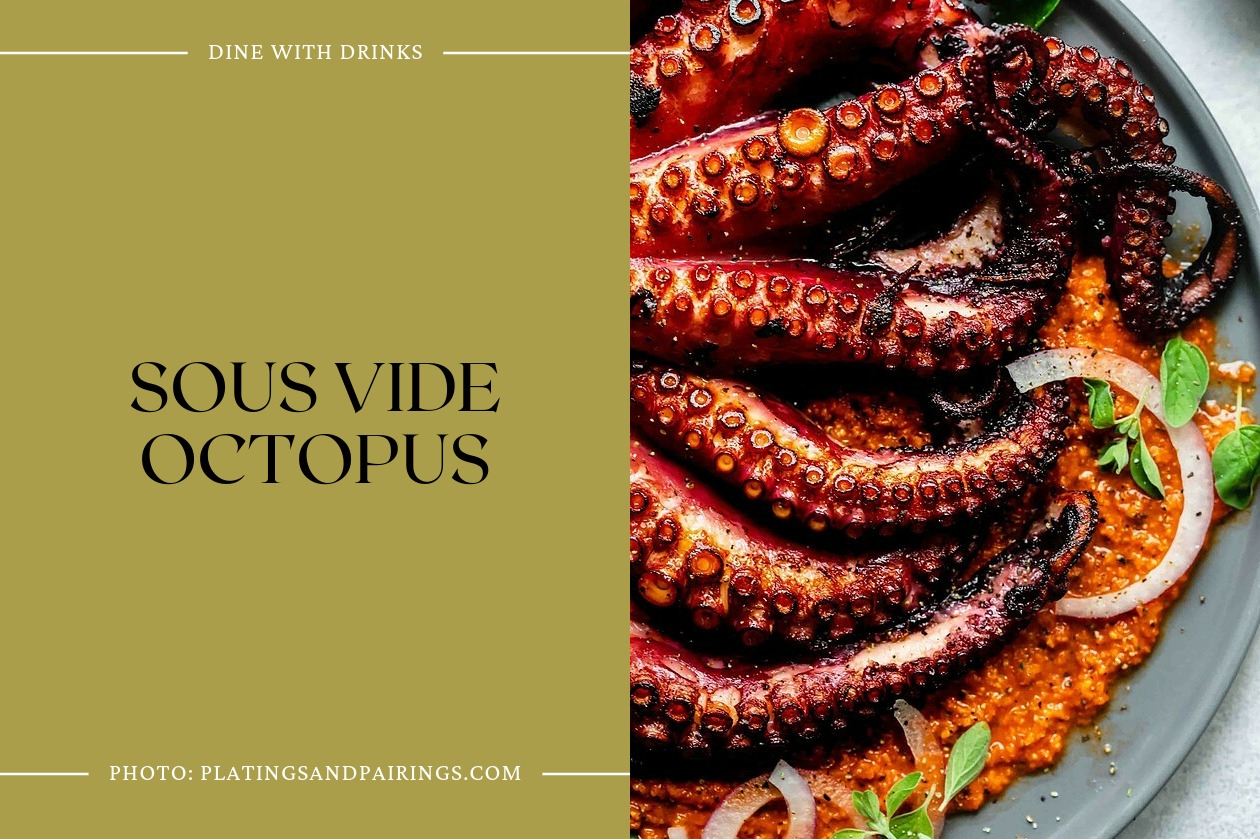 The Sous Vide Octopus recipe is a foolproof method for achieving tender and flavorful octopus. The octopus is blanched, seasoned, and cooked in a sous vide for 5 hours before being finished off with a char on a hot grill or skillet.
The result is a delicious octopus dish with a crispy exterior and juicy interior. Perfectly cooked and full of flavor, this recipe is a must-try for octopus lovers.