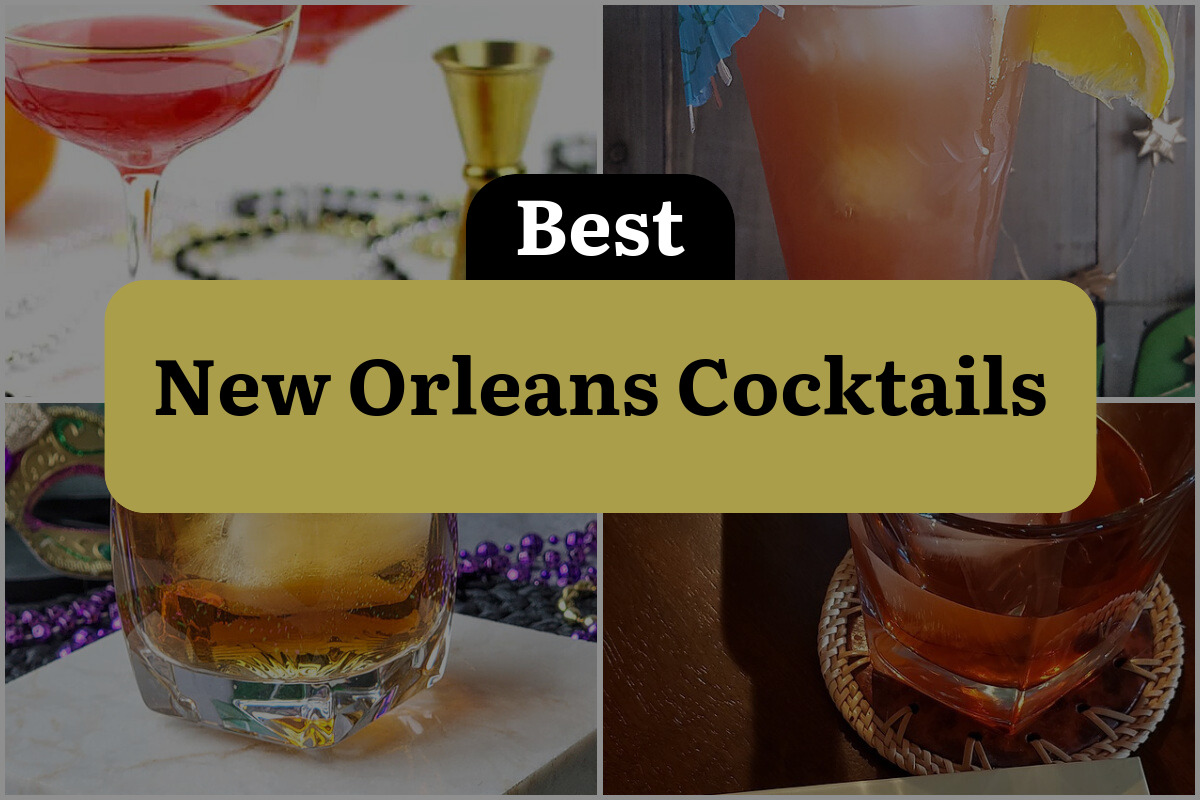 New Orleans is a city filled with history, culture, and unique flavors. It's a place where the music flows through the streets, and the drinks flow just as freely.
But what makes New Orleans cocktails so special? It's not just the ingredients, but the stories and traditions behind them.
From the birthplace of the Sazerac to the home of the Hurricane, New Orleans has no shortage of iconic cocktails.
But beyond the famous drinks, there are lesser-known concoctions that are just as delicious and worth exploring.
The city's cocktail culture is deeply rooted in its history, with influences from French, Spanish, and Caribbean traditions.
Each sip tells a story of the city's past and present, from the spicy kick of a Bloody Mary to the sweet and refreshing taste of a Ramos Gin Fizz.
Whether you're a seasoned bartender or just a cocktail enthusiast, exploring New Orleans' cocktail scene is a must-do experience.
So grab a shaker, some ice, and get ready to mix up some of the best drinks the city has to offer. Cheers to the Big Easy!
1. Blood Orange Daiquiri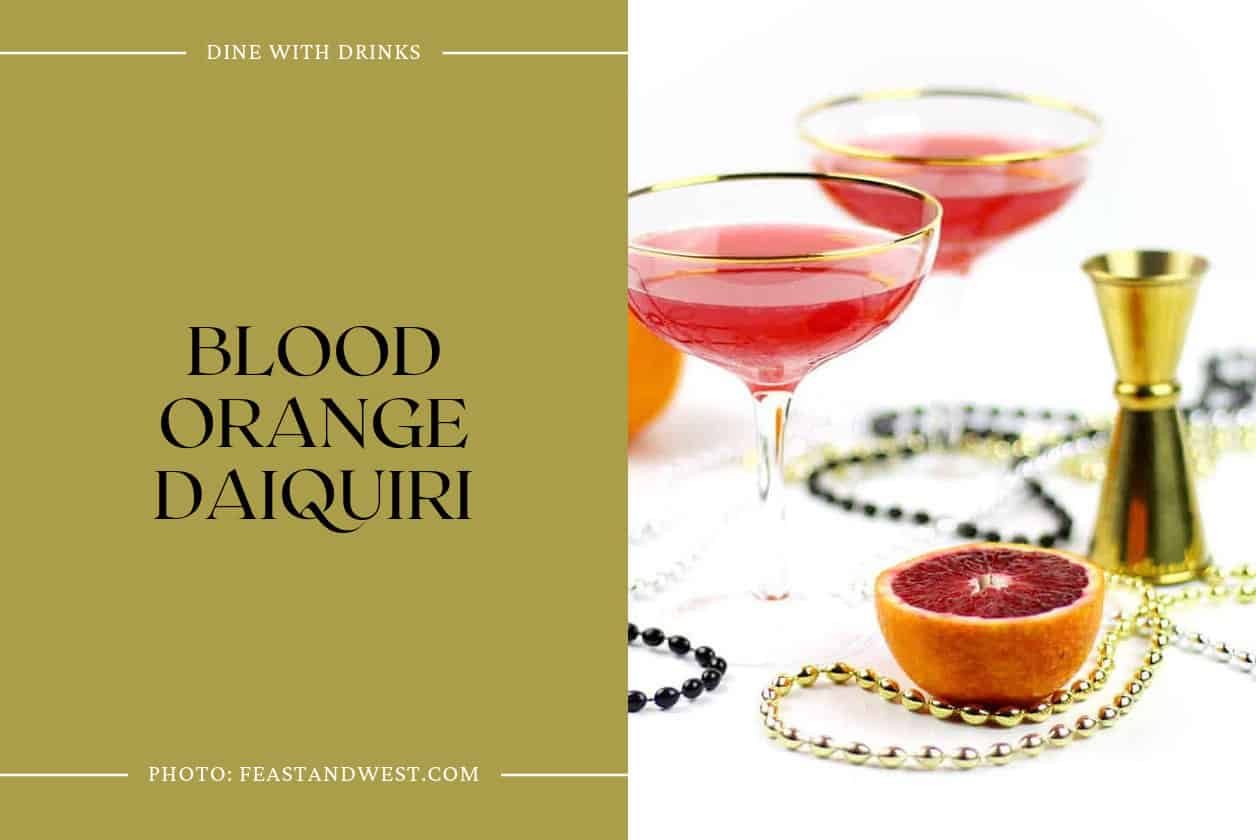 The Blood Orange Daiquiri is a refreshing and fruity twist on the classic New Orleans cocktail. Made with ice, blood oranges, lime, and rum, this ruby-colored drink is perfect for celebrating Mardi Gras or any occasion. It's a simple cocktail that packs a punch with its bold flavors and smooth finish.
Served in a gold-rimmed coupe glass, the Blood Orange Daiquiri is a stunning addition to any cocktail party or happy hour. If you're looking for a delicious and easy-to-make cocktail that captures the spirit of New Orleans, be sure to give the Blood Orange Daiquiri a try.
2. The Hurricane Cocktail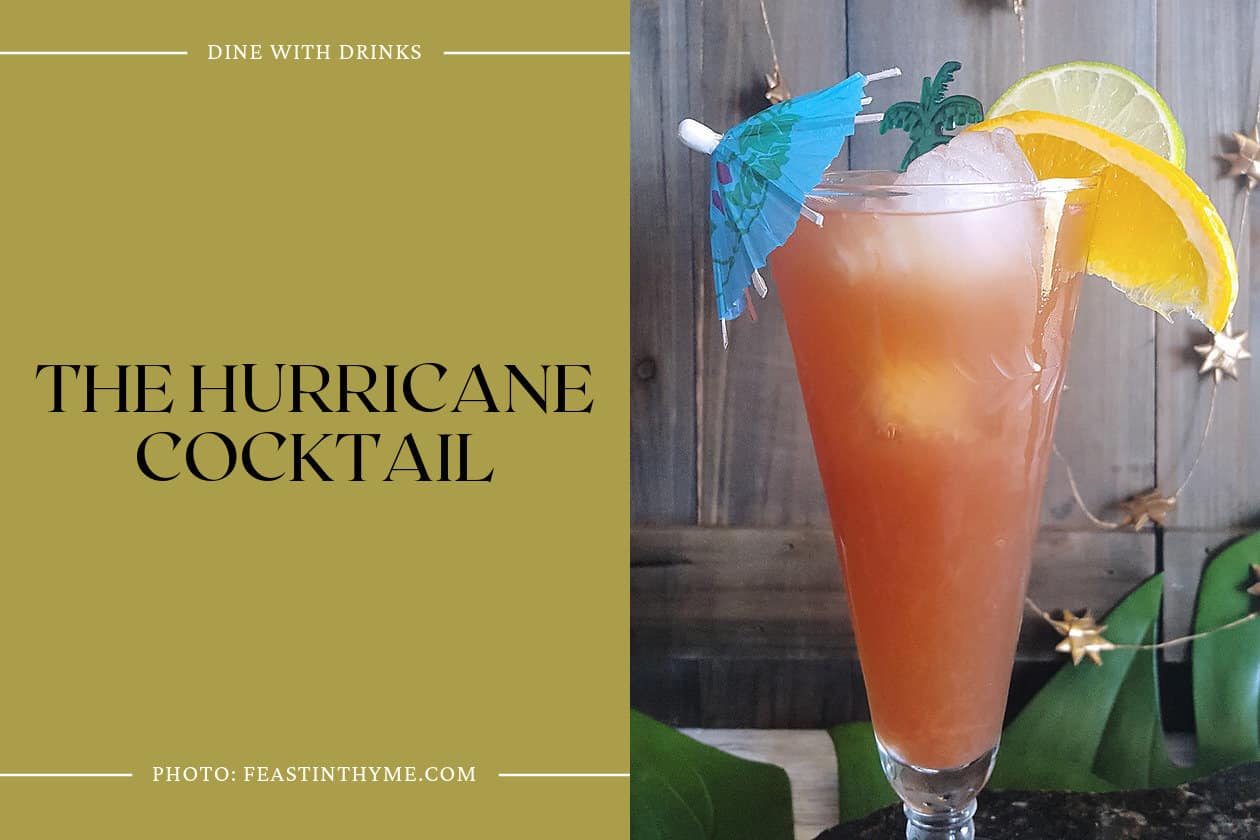 The Hurricane Cocktail is a must-try when visiting New Orleans. This tropical-inspired cocktail is a twist on the classic daiquiri and sour, made with real fruit juices and a mixture of two authentic Jamaican rums. Traditionally made with passion fruit syrup, this version uses high-quality syrups for a more complex and balanced flavor.
The Hurricane Cocktail is a staple in the French Quarter and can be found in almost every bar. However, not all versions are created equal. This recipe ensures that you'll get a delicious and authentic Hurricane Cocktail that is not too sweet and made with fresh ingredients. If you're looking for a refreshing and tropical drink with a bit of history, the Hurricane Cocktail is a must-try.
3. Vieux Carre Cocktail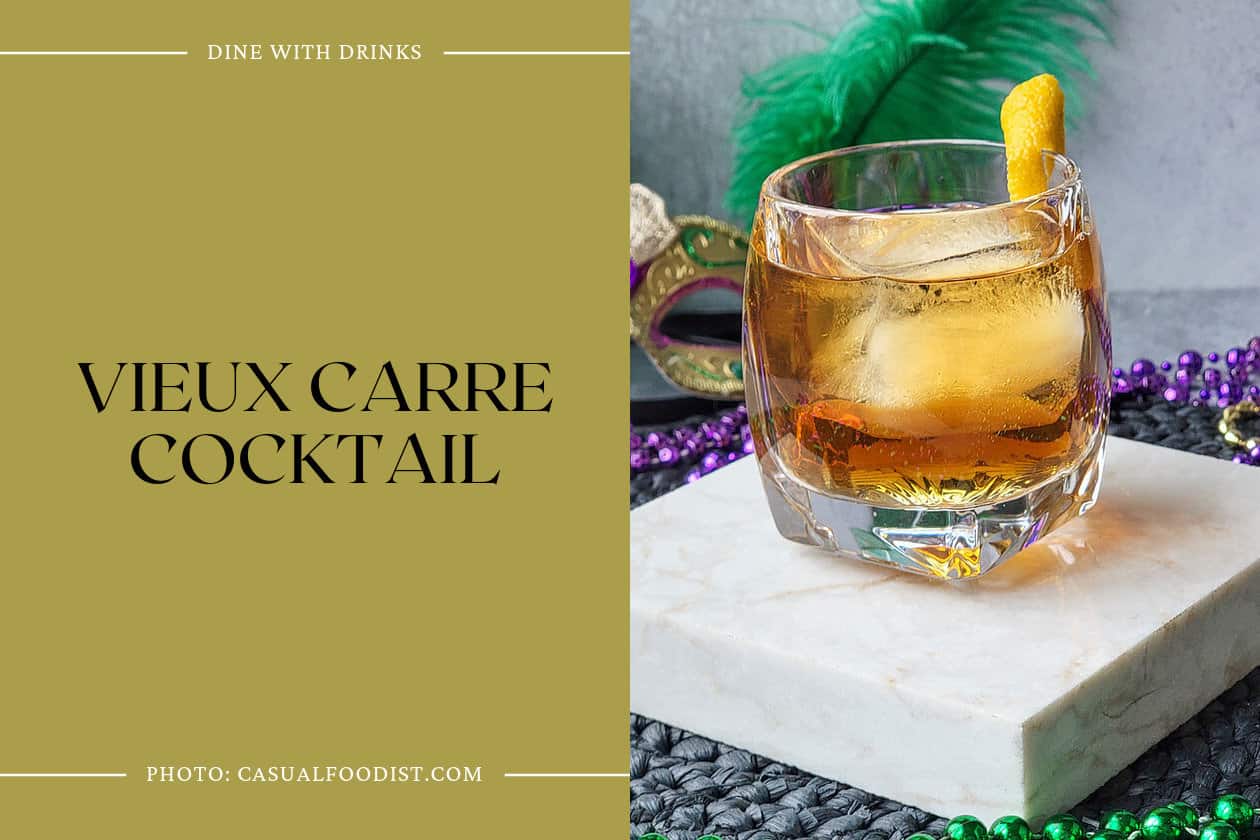 The Vieux Carre Cocktail is a classic New Orleans drink that has been a staple in the city for decades. This smooth and spicy cocktail is made with rye, cognac, vermouth, benedictine, and bitters, and is typically served in a rocks glass with fresh ice and a lemon peel or cherry garnish.
The cocktail's name, which means "Old Square" in French, is a nod to the city's historic French Quarter, where it was first mixed up in the 1930s at the Carousel Bar at the Hotel Monteleone. If you're looking for a taste of New Orleans in a glass, the Vieux Carre Cocktail is a must-try.
4. New Orleans Old Fashioned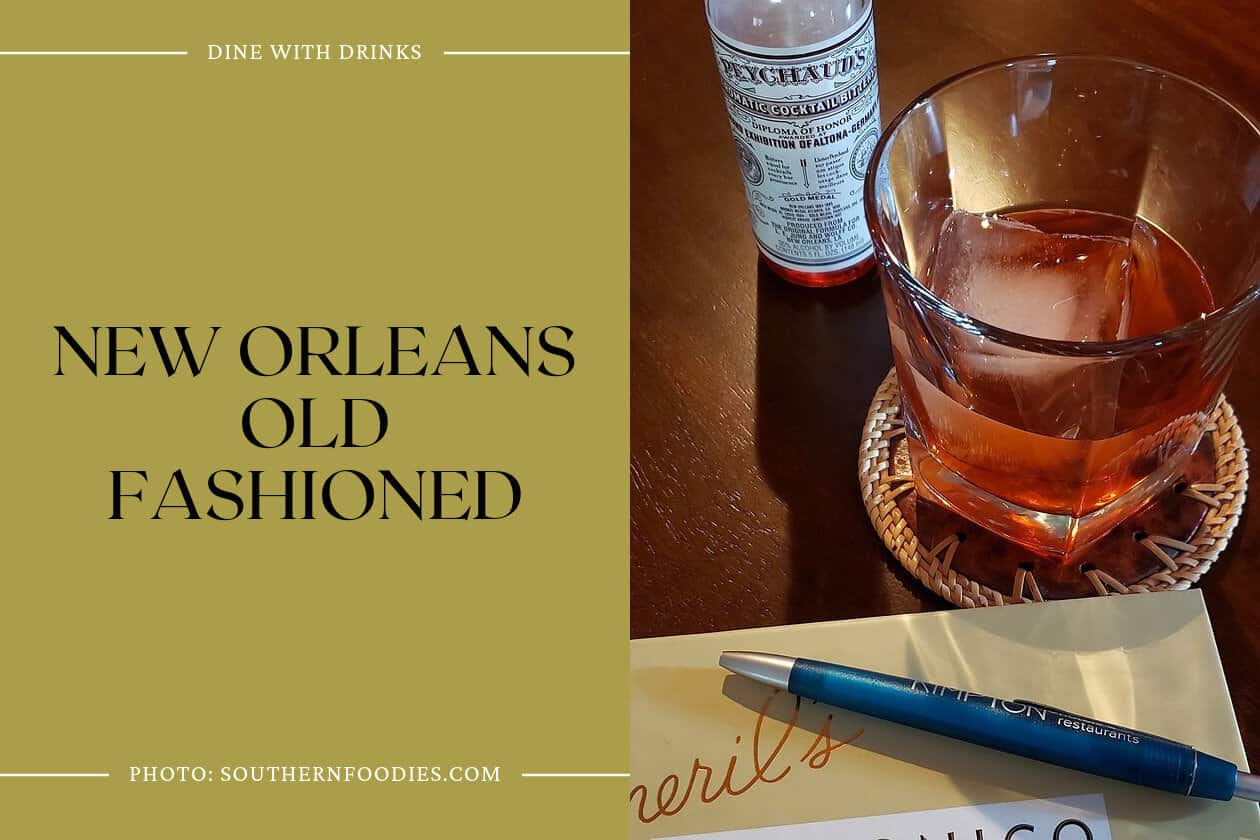 The New Orleans Old Fashioned is a twist on the classic Old Fashioned cocktail that originated in New Orleans. This version uses Peychaud's bitters instead of the traditional Angostura bitters, giving it a fruitier taste.
The recipe also includes orange and cherry bitters, which add a clean and crisp finish to the drink. While some versions of the cocktail call for muddled fruit, this recipe skips that step for a simpler, smoother taste.
If you're a fan of the Old Fashioned cocktail, the New Orleans Old Fashioned is definitely worth trying.
Its unique blend of bitters and lack of muddled fruit make for a refreshing and enjoyable drinking experience. Give it a try and let us know what you think!
5. Classic New Orleans Hurricane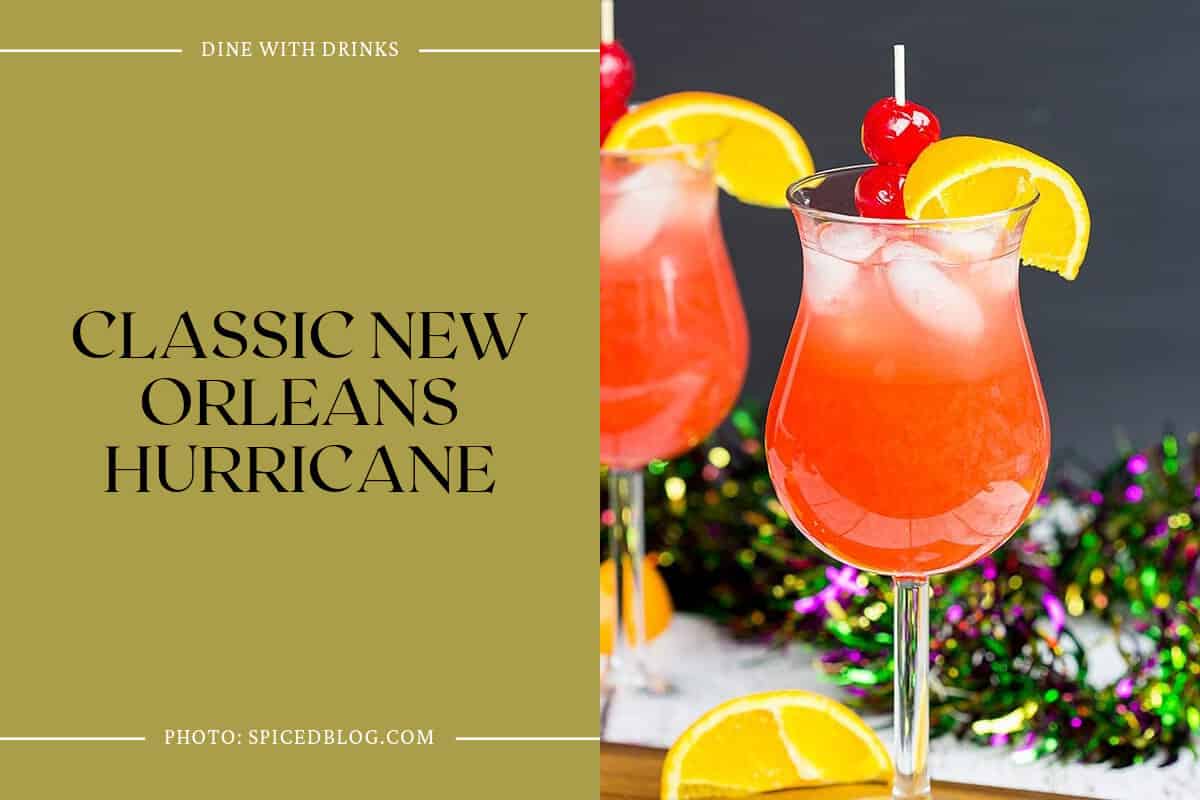 The Classic New Orleans Hurricane is a must-try cocktail for anyone looking to experience the flavors of the Big Easy. This delicious drink is a blend of two types of rum and several fruit juices, resulting in a sweet and tangy flavor that will transport you straight to Bourbon Street.
The Hurricane is a popular cocktail in New Orleans, and for good reason – it's the perfect drink to sip on while enjoying the city's vibrant nightlife. Whether you're planning a trip to NOLA or simply want to bring a taste of the city to your home bar, the Classic New Orleans Hurricane is a cocktail you won't want to miss.
6. Pimm's Cup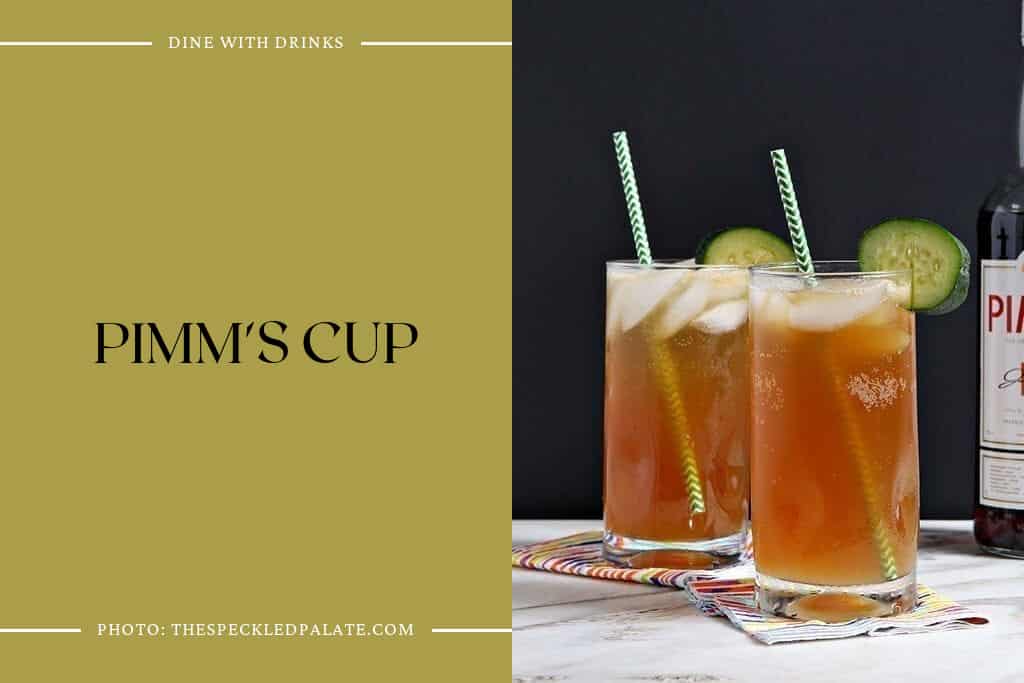 The Pimm's Cup is a refreshing and classic New Orleans cocktail that has been around since the 1940s. Made with Pimm's No. 1, lemon juice, sugar, and ginger ale, this cocktail is perfect for cooling off on a warm day. The gin-based liqueur, Pimm's No. 1, gives the drink a light, floral, and fruity flavor that harmonizes perfectly with the ginger ale and cucumber.
The NOLA variety of the Pimm's Cup is served with lemonade or ginger ale and cucumber, while the London variety is made with sparkling lemonade and garnished with fruit and fresh herbs. Overall, the Pimm's Cup is a must-try cocktail for anyone visiting New Orleans or looking for a refreshing and delicious summer drink.
7. Hurricane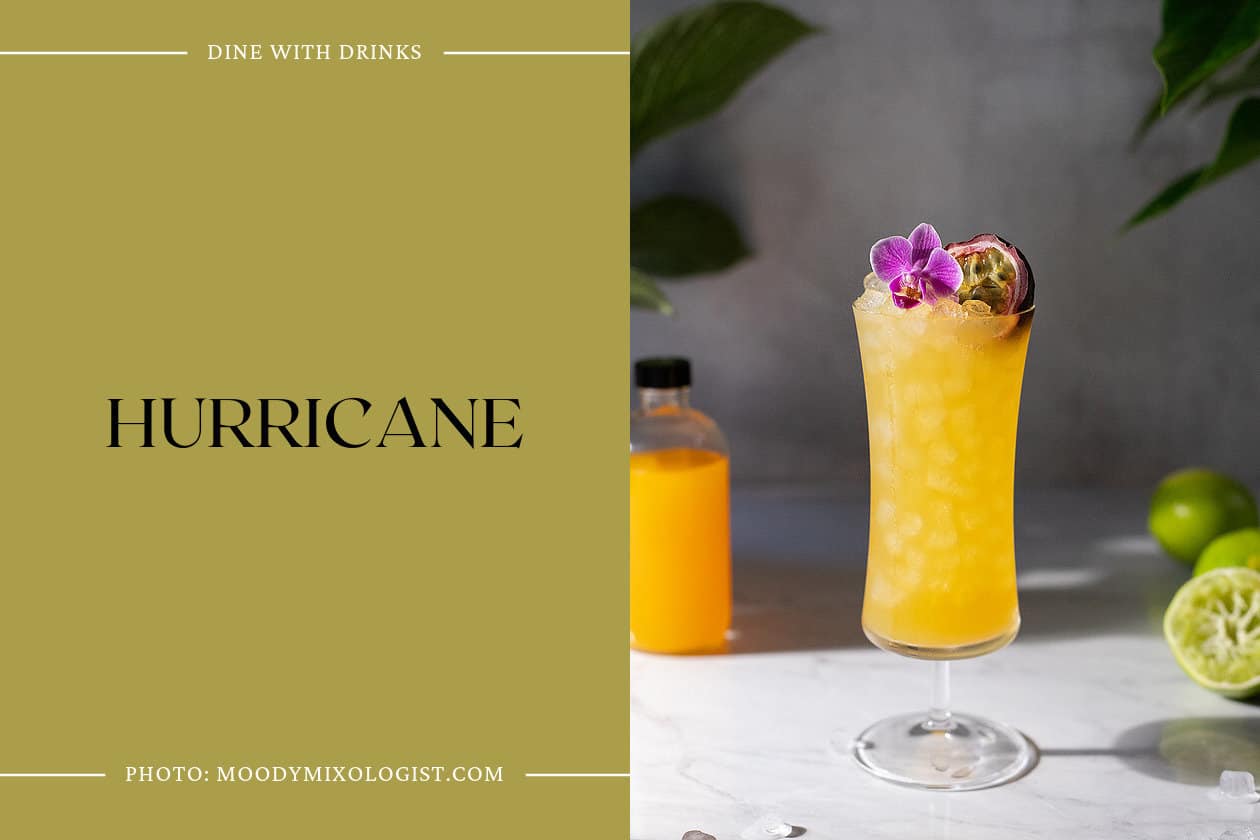 If you're looking for a cocktail that embodies the spirit of New Orleans, look no further than the Hurricane. This classic drink originated at Pat O'Brien's bar in the 1940s, and has since become an iconic part of the city's cocktail culture.
The original recipe was a simple blend of rum, passion fruit syrup, and lemon juice, but the modern version includes a variety of juices and syrups to create a bright red, fruity concoction. Whether you're sipping a Hurricane at Pat O'Brien's or mixing one up at home, this cocktail is sure to transport you to the vibrant streets of New Orleans.
8. Ramos Gin Fizz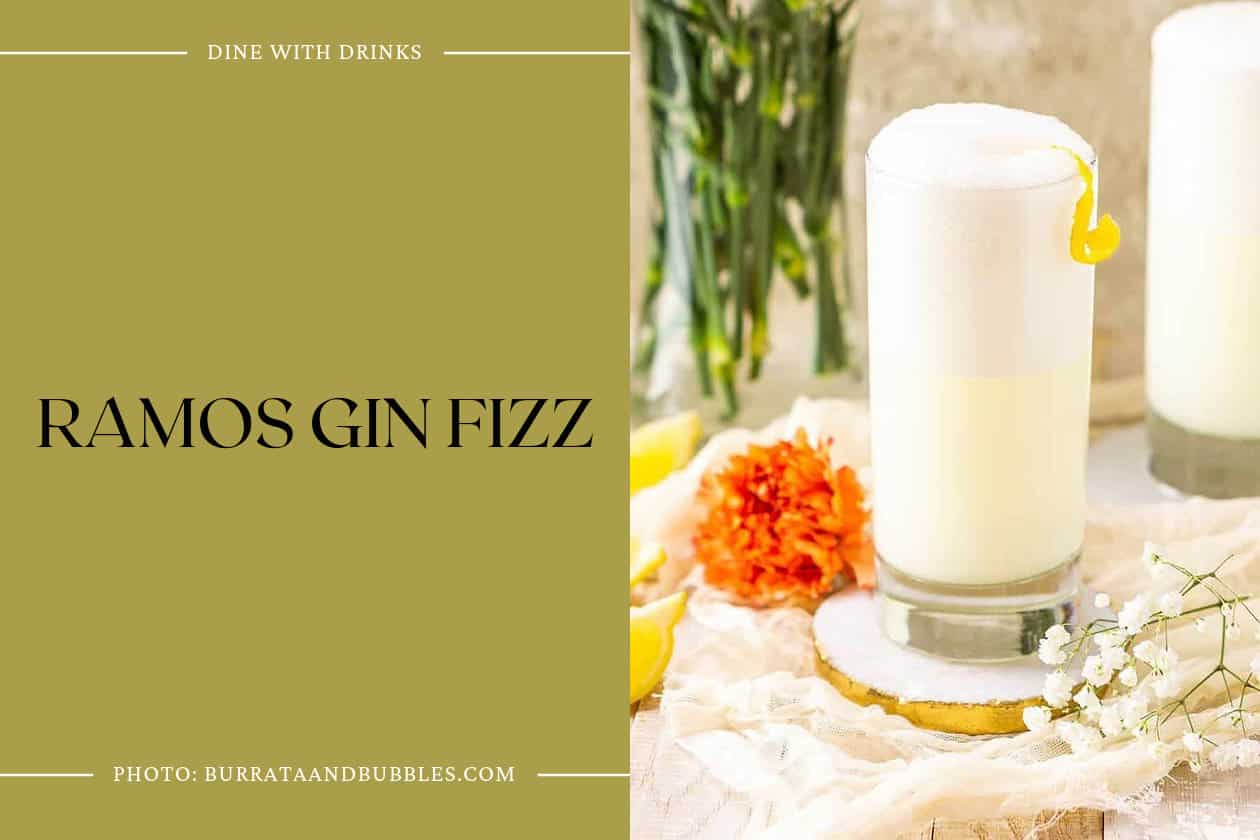 The Ramos Gin Fizz is a classic New Orleans cocktail with a frothy and creamy texture. It's made with gin, lemon and lime juices, egg white, heavy cream, orange blossom water, and simple syrup.
The cocktail has a citrusy and floral flavor profile and is topped off with a splash of club soda. The unique texture and delicate balance of flavors make it a must-try for cocktail enthusiasts.
9. Classic New Orleans Brandy Milk Punch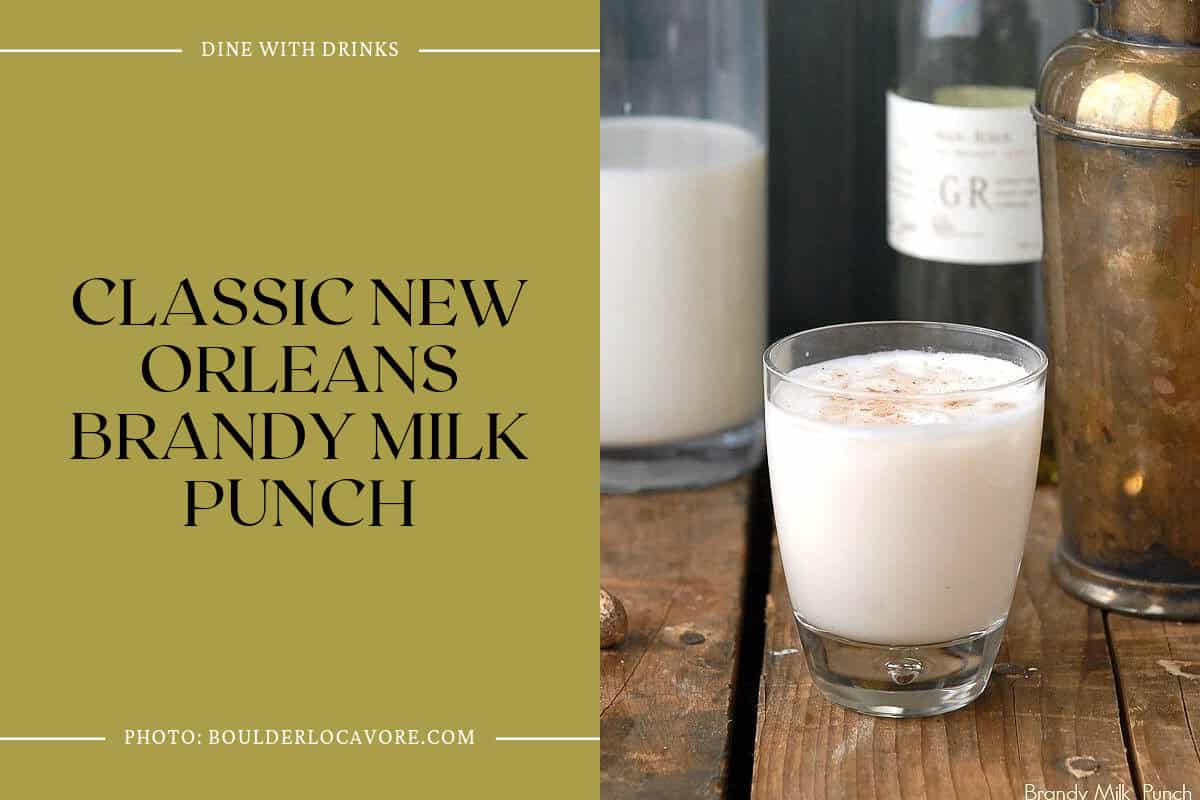 The Classic New Orleans Brandy Milk Punch is a smooth and creamy cocktail that is perfect for Mardi Gras celebrations, brunch, or even as a hair-of-the-dog remedy. This cocktail is made with brandy, milk, powdered sugar, vanilla, and ice, and is said to have originated from an Irish medicinal milk drink made with whiskey, honey, cinnamon, or nutmeg.
The cocktail has a rich history and is a staple in New Orleans cocktail culture. The Brandy Milk Punch is a great alternative to the more commonly known brunch cocktails like the Bloody Mary, as it is quiet and silky, often tricking the imbiber with its unsuspecting wiles. This cocktail is a must-try for anyone looking for a sophisticated and smooth brunch sipper.
10. The Sazerac Cocktail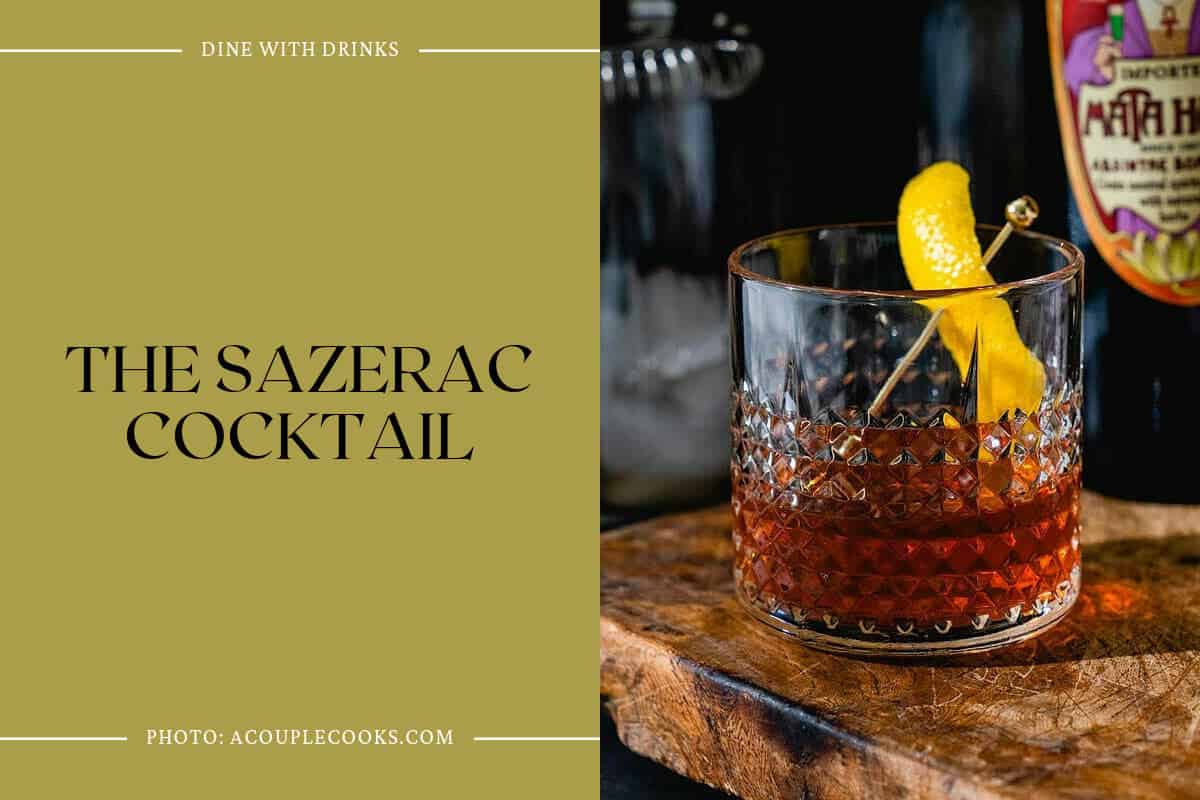 The Sazerac Cocktail is a classic, spirit-forward drink that is a must-try for any cocktail enthusiast. This cocktail is the official drink of New Orleans and has a rich history dating back to the mid-1800s. Made with either cognac or rye whiskey, absinthe, and Peychaud's bitters, the Sazerac has a unique black licorice finish that sets it apart from other cocktails.
Absinthe was once illegal in the US, but it is now legal and adds a special touch to this drink. The Sazerac is a slow sipper that is perfect for those who enjoy a strong, flavorful cocktail. If you're looking to explore the world of New Orleans cocktails, the Sazerac is a must-try.
11. Blackberry Sazerac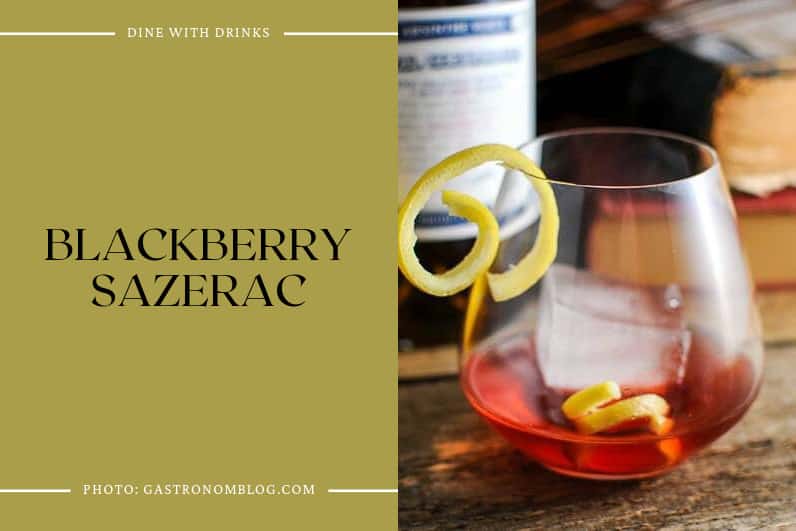 The Blackberry Sazerac is a unique twist on the classic Sazerac cocktail, which originated in New Orleans in the early 1800s. This version features blackberry simple syrup, which adds a fruity sweetness to the drink, and St. George Absinthe Verde, which compliments the tart fruity blackberry with its anise and botanical flavor.
The spicy rye whiskey used in the cocktail ties all the flavors together perfectly. The Blackberry Sazerac is a must-try for anyone looking for a new take on a classic cocktail.
12. Apple Gin Fizz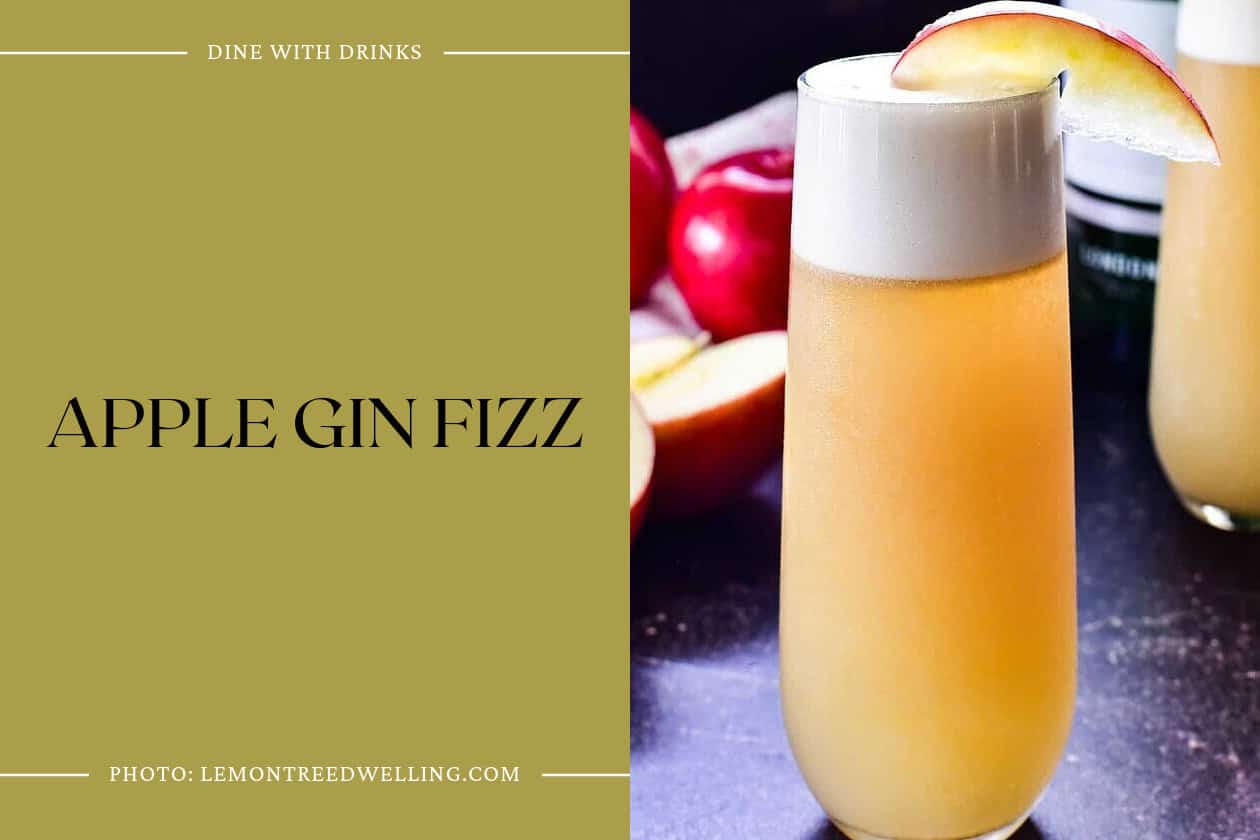 The Apple Gin Fizz is a delightful twist on the classic New Orleans cocktail. This fall-inspired drink combines the sweetness of apple cider with the tartness of fresh lemon juice and the smoothness of gin. What sets this cocktail apart is the frothy top, achieved by adding egg white to the mix.
The result is a luxurious, creamy texture that perfectly complements the crisp apple flavor. While the egg white is optional, it's highly recommended for those feeling adventurous. The Apple Gin Fizz is a fun and easy cocktail to make at home, perfect for impressing guests at your next fall gathering. Don't miss out on this delicious and unique New Orleans cocktail.