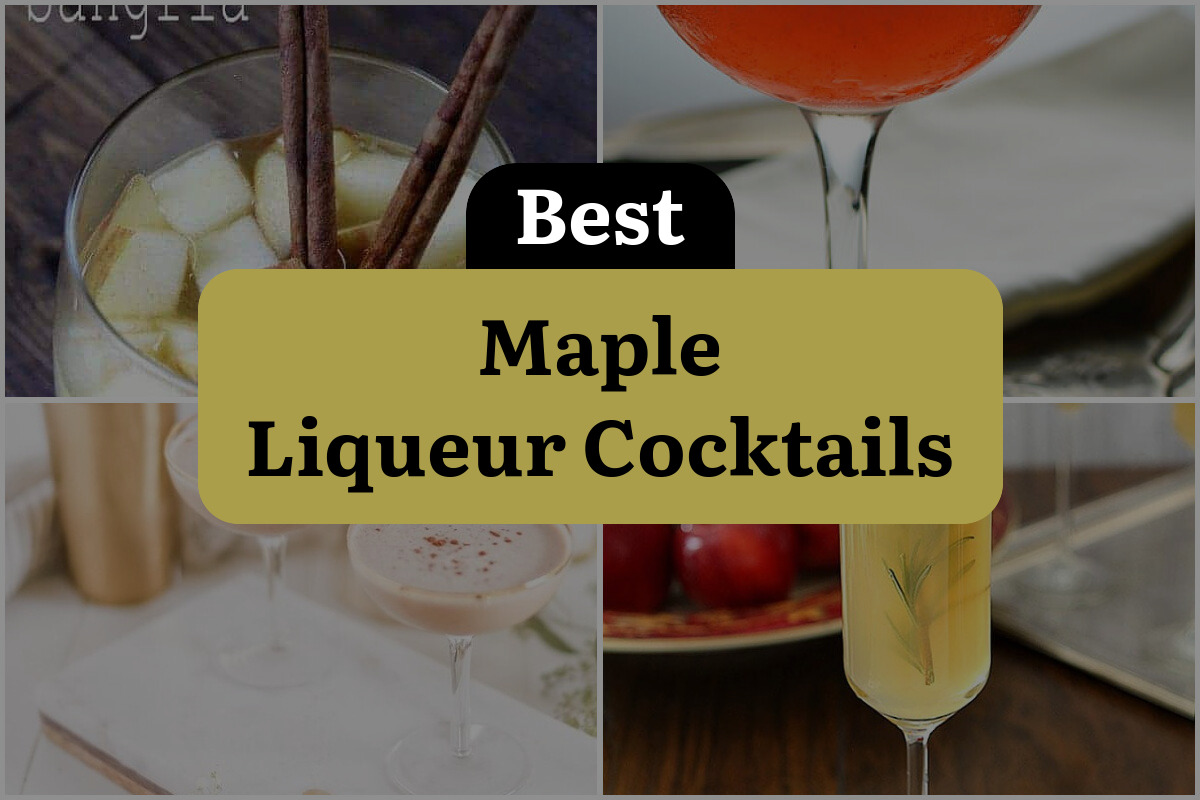 Maple syrup is a staple in many households, especially in Canada where it's produced in abundance. Its sweet and distinct flavor is perfect for adding to baked goods, pancakes, and waffles.
But have you ever considered using maple syrup in cocktails? Maple liqueur is a delicious and versatile ingredient that can be used in a variety of cocktails, adding depth and complexity to drinks.
Maple liqueur is a sweet and smooth spirit that is made by blending maple syrup with alcohol. It's a popular ingredient in fall and winter cocktails, as it adds a warm and cozy flavor to drinks.
The flavor profile of maple liqueur is complex, with notes of caramel, vanilla, and of course, maple. It can be used as a base spirit or as a sweetener in cocktails.
Many bartenders have experimented with maple liqueur, creating unique and delicious cocktails that showcase its versatility.
Some of the best maple liqueur cocktails are simple and easy to make, while others are more complex and require a bit more effort. From classic cocktails with a maple twist to new and innovative creations, there's a maple liqueur cocktail for everyone.
In this blog post, we'll be exploring some of the best maple liqueur cocktails out there. We'll look at the ingredients, the preparation, and the flavor profile of each cocktail, so you can decide which ones to try for yourself.
Whether you're a seasoned bartender or just starting out, these maple liqueur cocktails are sure to impress. So, let's raise a glass to the sweet and delicious world of maple liqueur cocktails!
1. Cider Sangria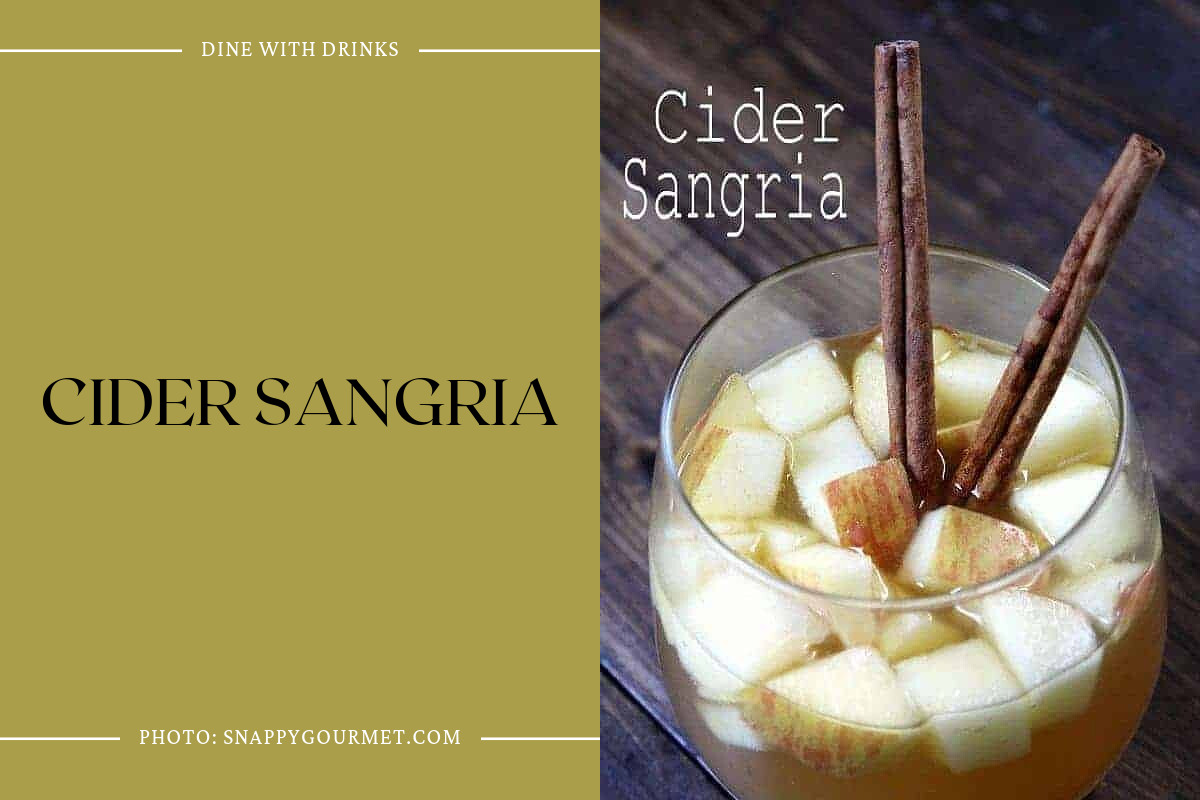 Cider Sangria is a perfect fall cocktail that combines the flavors of apple, maple, and cinnamon in one glass. This easy-to-make cocktail recipe is perfect for autumn parties and gatherings. The cocktail contains apple cider, apple wine, maple liqueur, cinnamon, and sparkling water.
The chopped apple and cinnamon sticks garnish add to its appeal. This cocktail is a must-try for anyone who loves the taste of fall in their drinks. If you're looking for something different to serve at your next fall party, this Cider Sangria is definitely worth a try!
2. Blueberry Maple Sazerac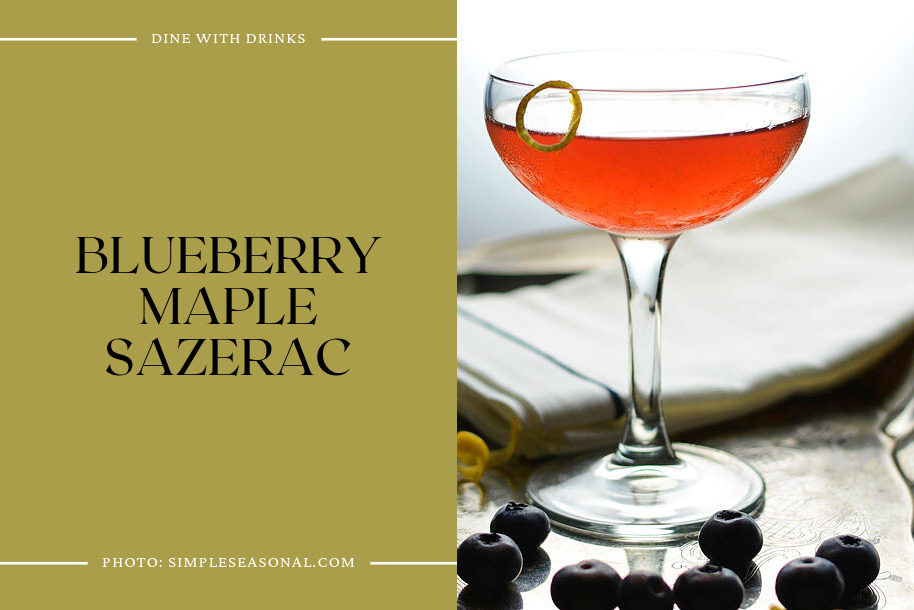 The Blueberry Maple Sazerac is a unique twist on the traditional Sazerac cocktail. It features Dad's Hat Pennsylvania Rye Whiskey, Pennsylvania maple syrup aged in rye whiskey barrels, Vieux Carré Absinthe Supérieure, and Peychaud's bitters.
The cocktail has a complex and aromatic blend of flavors, perfect for those who enjoy a bit of mystery and history in their drinks. It's a must-try for anyone looking for a unique and delicious Maple Liqueur Cocktail.
3. Chai Spice Cocktail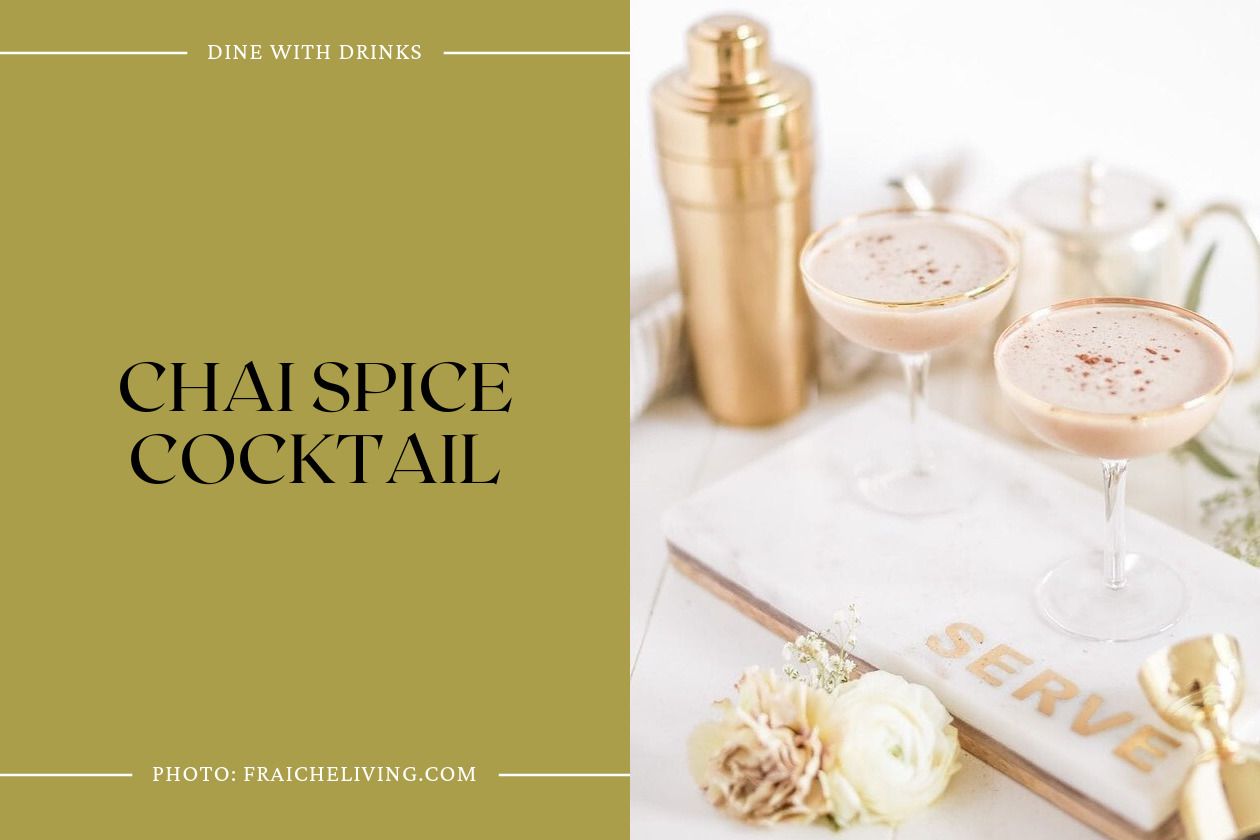 The Chai Spice Cocktail is a must-try for anyone looking to add some warmth and flavour to their holiday season. This cocktail features a delicious blend of chai tea, dark rum, and maple liqueur, making it the perfect treat to warm you up on a chilly winter evening.
The addition of cinnamon sticks adds an extra touch of holiday spirit, making it the perfect drink to serve at any festive gathering. Whether you're a fan of chai tea lattes or simply looking for a new and exciting cocktail to try, the Chai Spice Cocktail is sure to impress. So why not turn on some holiday tunes and give it a try? You won't be disappointed.
4. Apple Cider Bellini Cocktail With Rosemary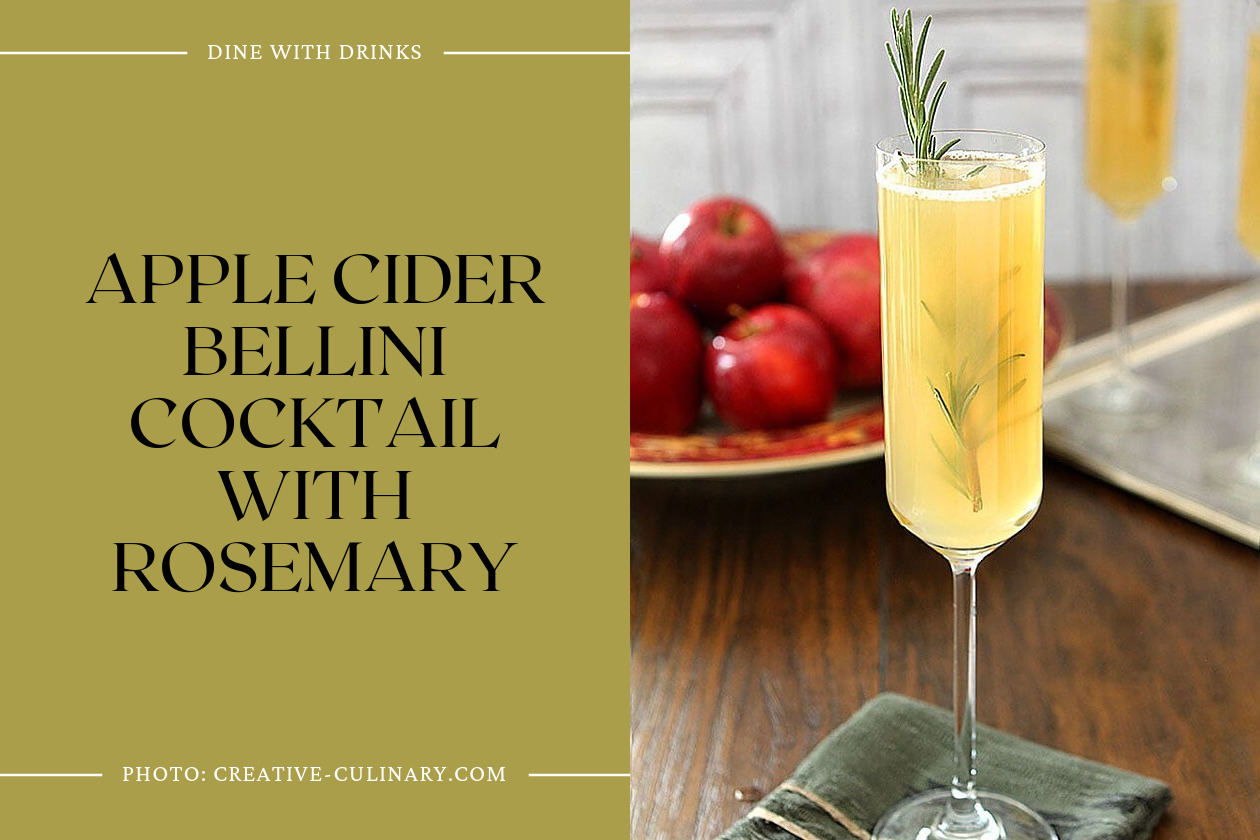 The Apple Cider Bellini Cocktail with Rosemary is a perfect seasonal drink for the fall and winter holidays. It is a simple yet celebratory cocktail that combines the flavors of the season with a touch of bubbly. The cocktail has a combination of ingredients including a bit of orange liqueur and maple syrup that scream fall and go down very easily.
The addition of rosemary adds a subtle herbal note to the drink, making it a perfect accompaniment to breakfast, brunch, or holiday meals. The Apple Cider Bellini Cocktail with Rosemary is easy to make and perfect for Thanksgiving or any other holiday celebration. If you're looking for a festive and light cocktail to serve your guests, this is the one to try!
5. Golden Bubbles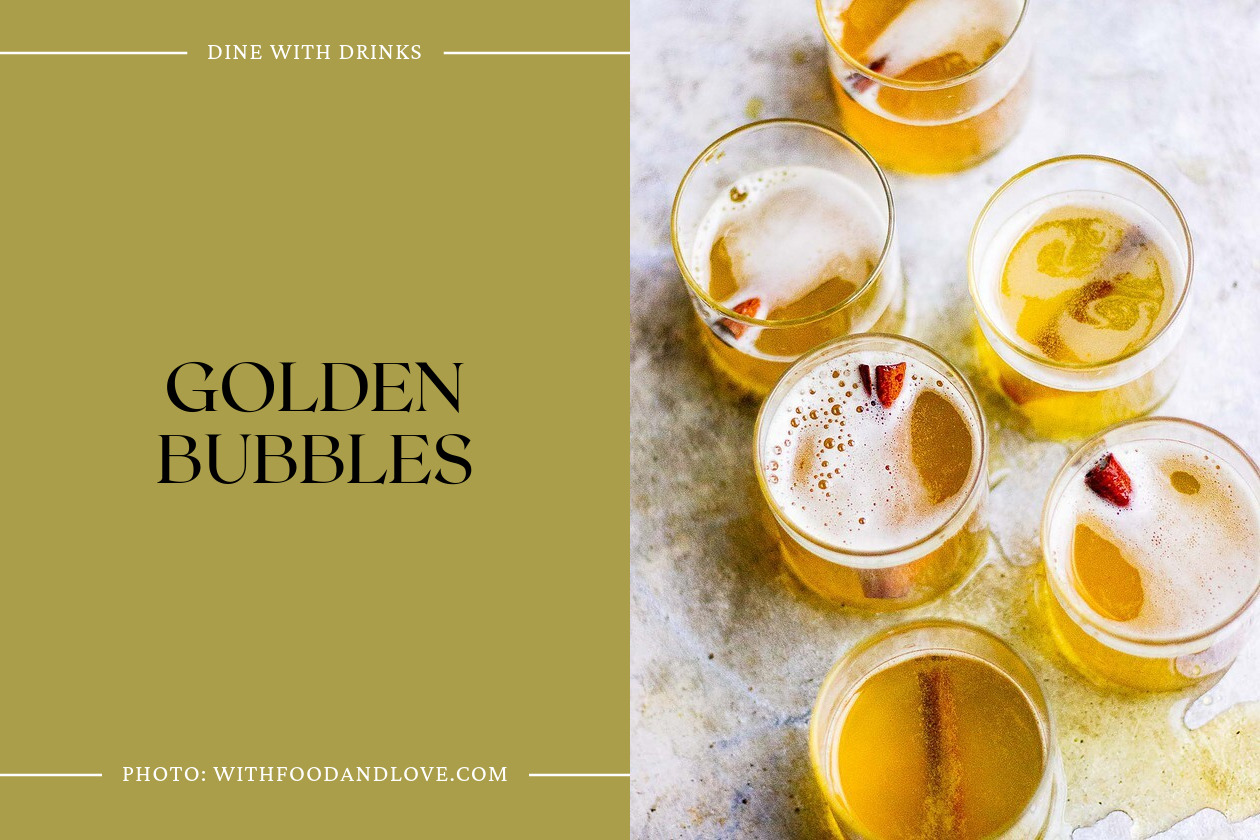 "Golden Bubbles" is a champagne cocktail that is perfect for those who love the earthy and bright flavors of the desert. The cocktail starts with a simmer of turmeric, ginger, cinnamon, and black pepper, which is then lightly sweetened with maple syrup or honey.
The drink is then topped off with bubbles, creating a tart and effervescent taste that is grounded by the mellow golden elixir. This cocktail is a wonderful winter pick-me-up and holiday imbibe that is sure to brighten up any occasion. So, if you are looking for a unique and flavorful cocktail to impress your guests, give "Golden Bubbles" a try.