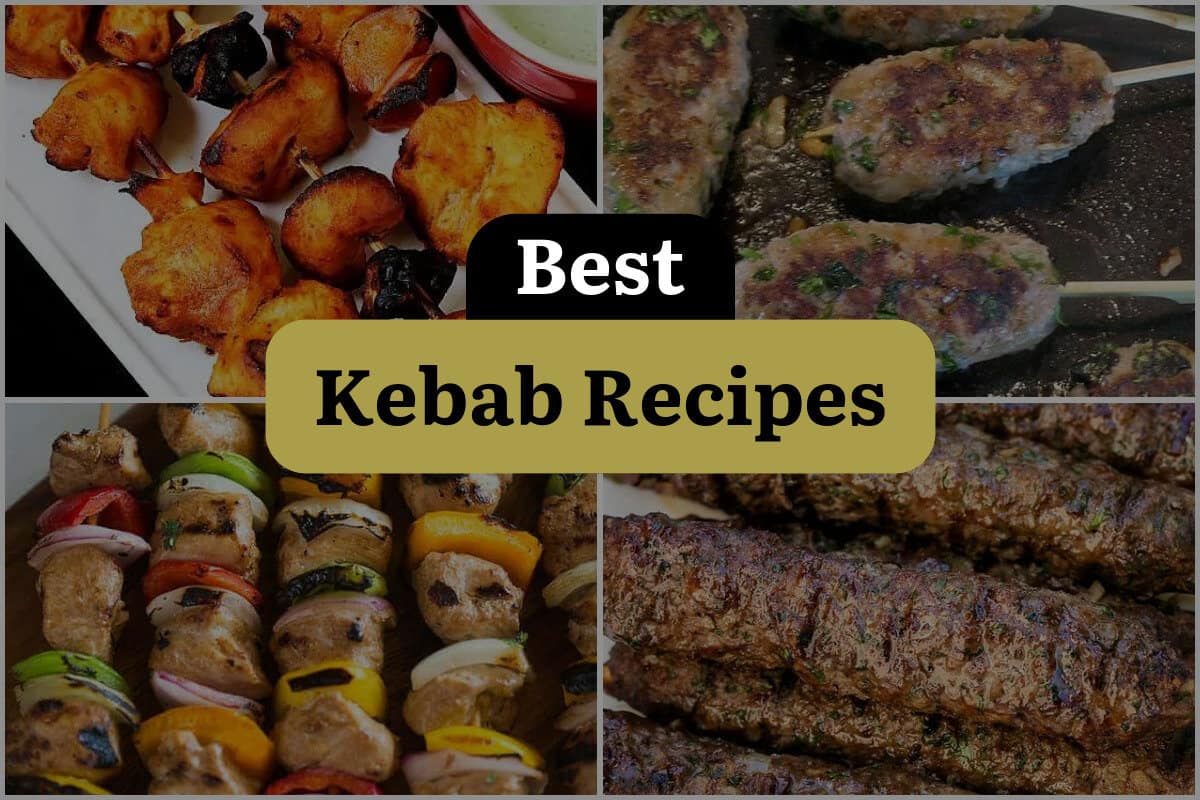 Calling all kebab lovers! If you're a fan of succulent, juicy meat on a stick, then this blog post is for you. Today, we're diving into the world of kebabs and exploring the best recipes that will take your taste buds on a flavor-packed journey.
From tender chicken to mouthwatering beef and even vegetarian options, there's a kebab recipe out there for everyone. So, grab your skewers and get ready to fire up the grill because we're about to unveil some kebablicious inspiration that will have you craving these delicious delights all summer long. Let's get grilling!
1. Chicken Kebab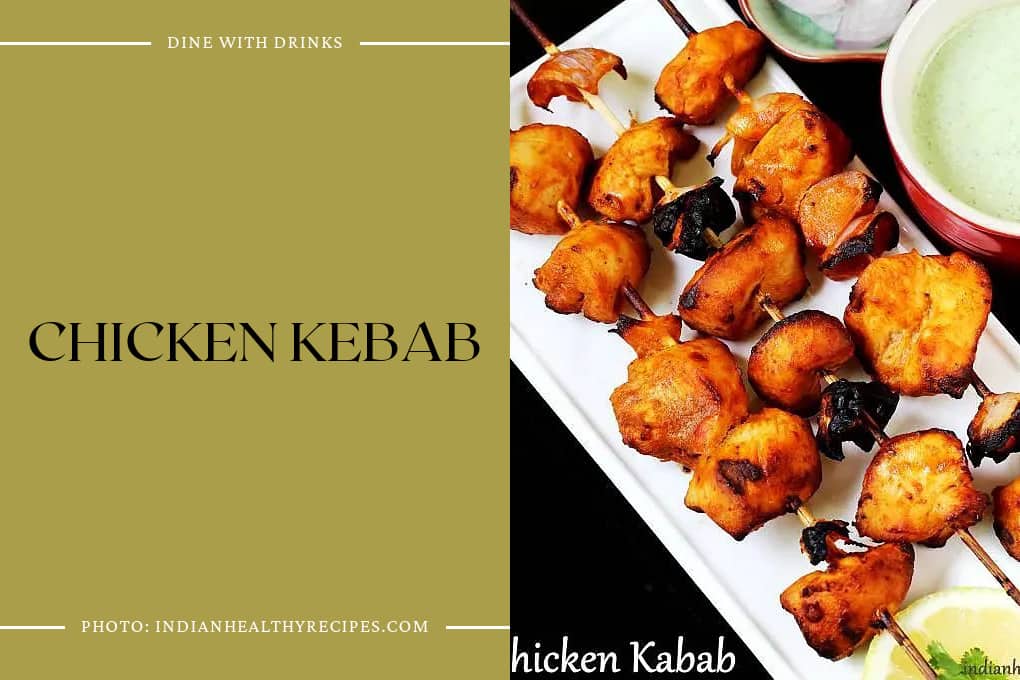 Chicken Kebab is a delicious and flavorful grilled dish made with marinated boneless chicken. The yogurt-based marinade tenderizes the chicken, resulting in juicy and succulent kebabs.
It can be served as an appetizer or as a side dish with rice, naan, or in wraps. The recipe offers flexibility in terms of spice levels and spice powders used. Overall, Chicken Kebab is a must-try recipe for kebab lovers.
2. Turkey Kebabs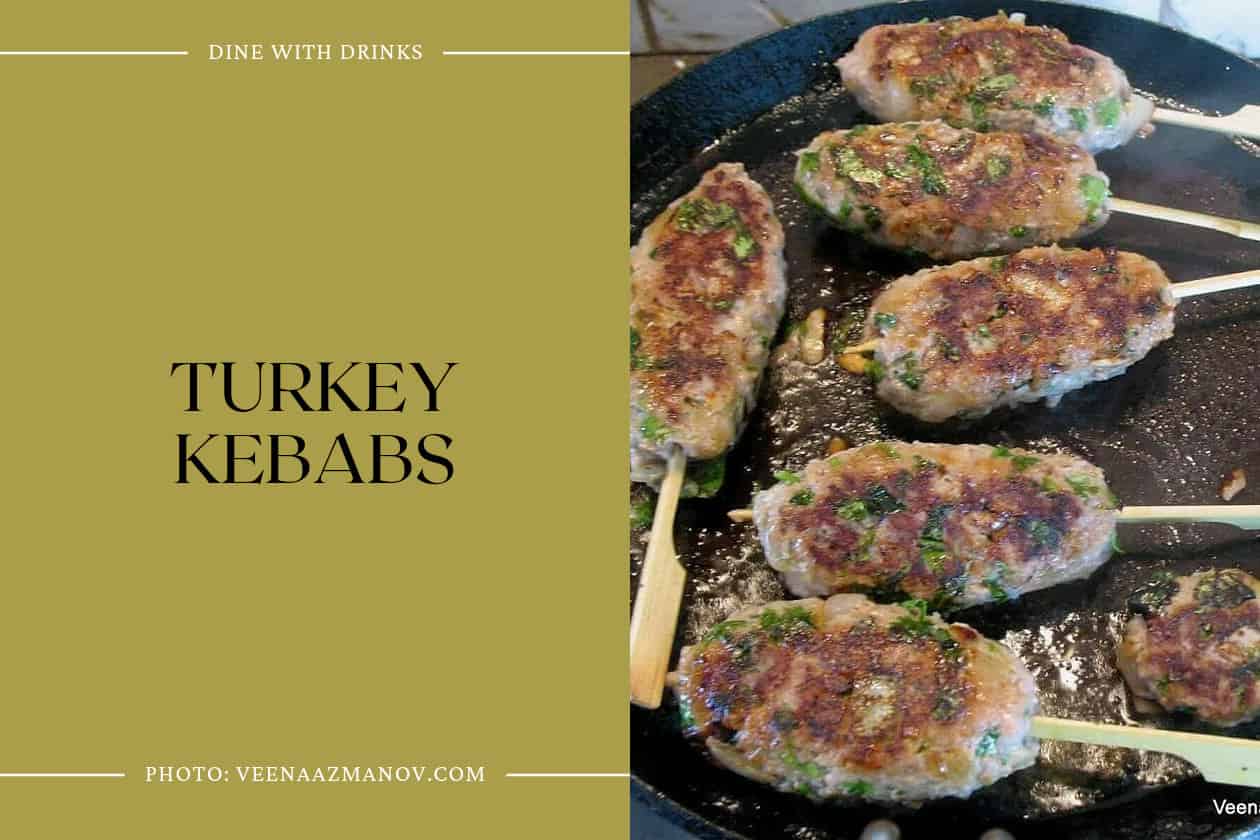 Turkey Kebabs are a healthier twist on the classic Middle Eastern kebab recipe, traditionally made with lamb or beef. This version uses ground turkey, resulting in a leaner and lower-fat option.
The kebabs are packed with flavor, thanks to the addition of garlic, ginger, and a blend of spices like cumin, coriander, and allspice. The recipe is simple and easy to make, requiring just a few pantry staples. Serve these delicious kebabs with pita bread, a side salad, and tahini sauce for a satisfying meal.
3. Chicken Kabobs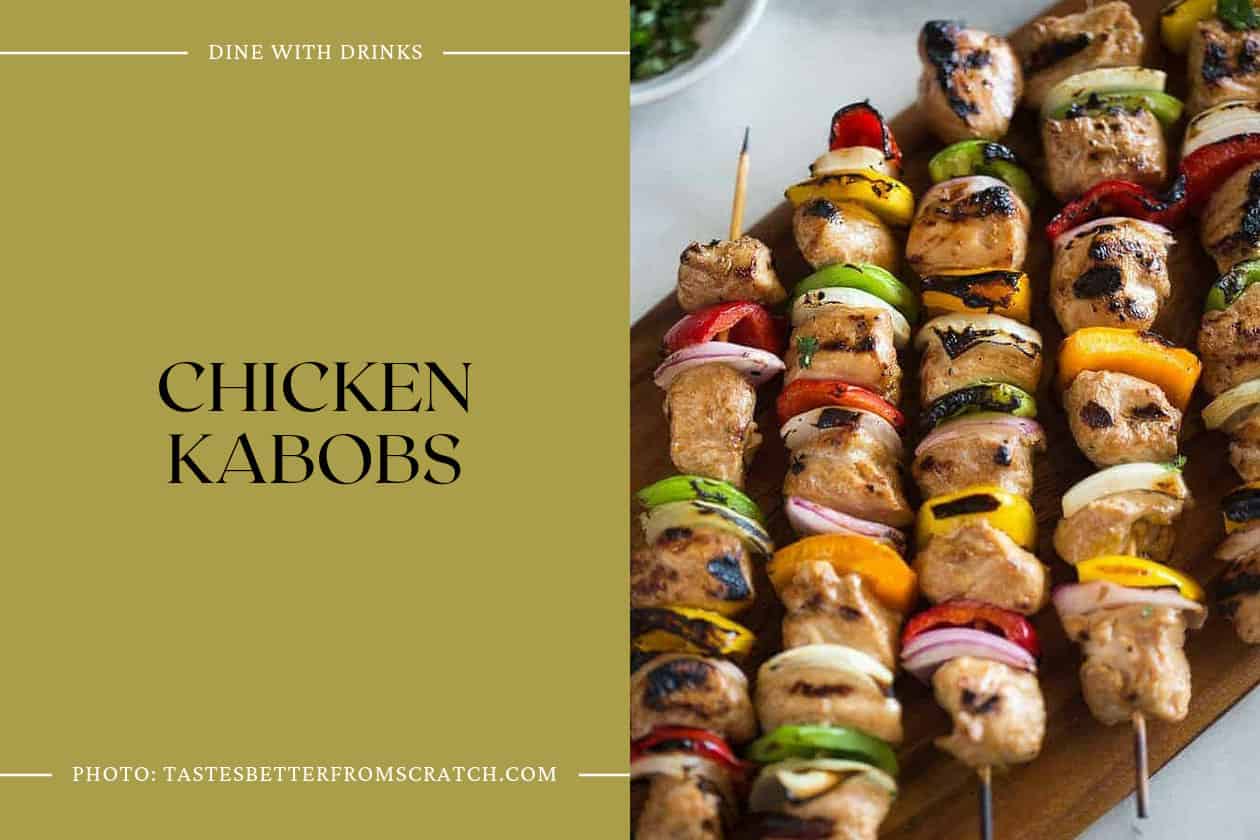 Chicken Kabobs are a delicious and easy-to-make summer dinner option. The recipe calls for marinating tender, juicy chicken in a flavorful mixture of soy sauce, oil, sprite, garlic powder, and horseradish.
The chicken is then skewered with bell peppers and onions and grilled to perfection. These kabobs can also be made in the oven if a grill is not available. Overall, Chicken Kabobs are a tasty and versatile dish that is perfect for any barbecue or gathering.
4. Kafta Kebabs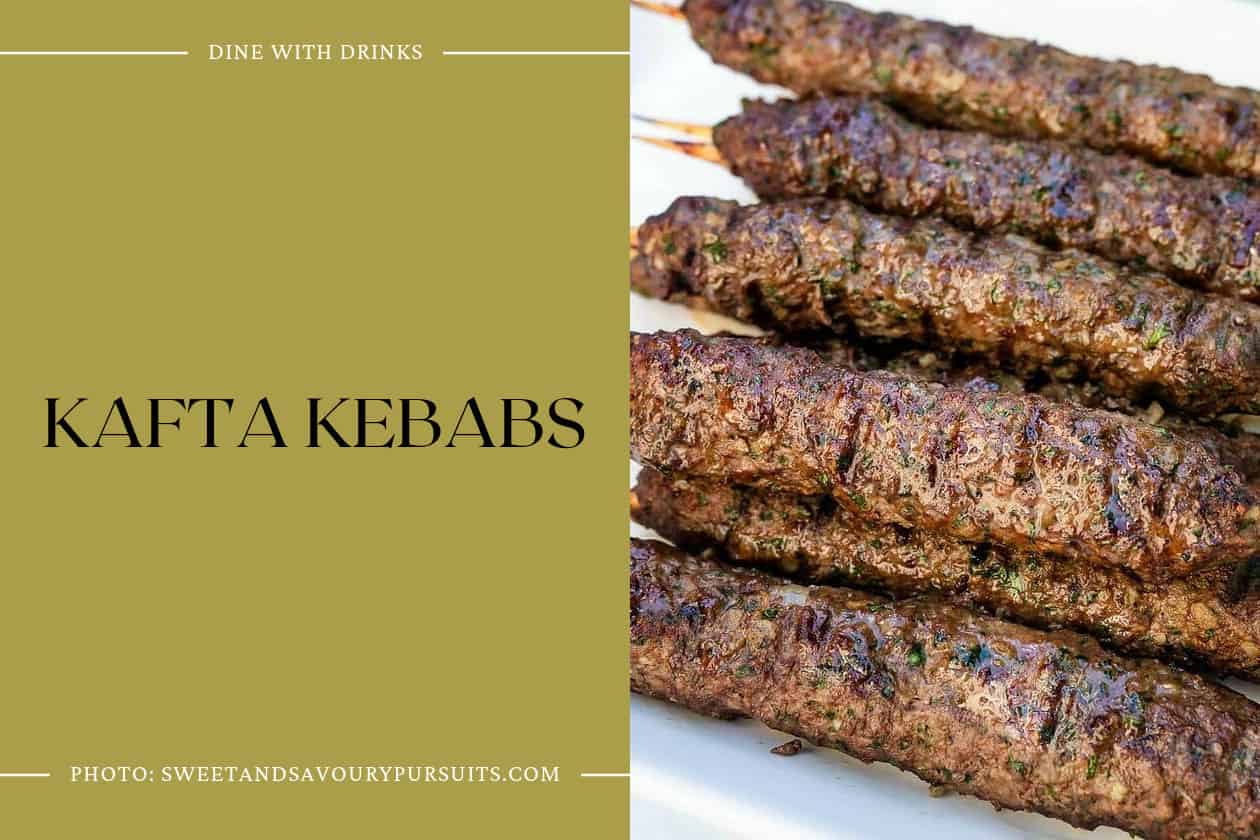 Kafta Kebabs are a quick and easy Lebanese dish made with lean ground beef, onions, spices, and fresh parsley. These juicy and flavorful grilled kebabs can be ready in less than 30 minutes. They are traditionally served with pita bread, hummus, and salad, making them a delicious and satisfying meal.
Whether grilled on an outdoor barbecue or baked in the oven, Kafta Kebabs are a popular choice for summer cookouts. They are also gluten-free and low in carbs, making them a healthy option for those following specific diets. Overall, Kafta Kebabs are a must-try recipe for kebab lovers looking for a simple and tasty dish.
5. Grilled Lemon Garlic Steak Kebabs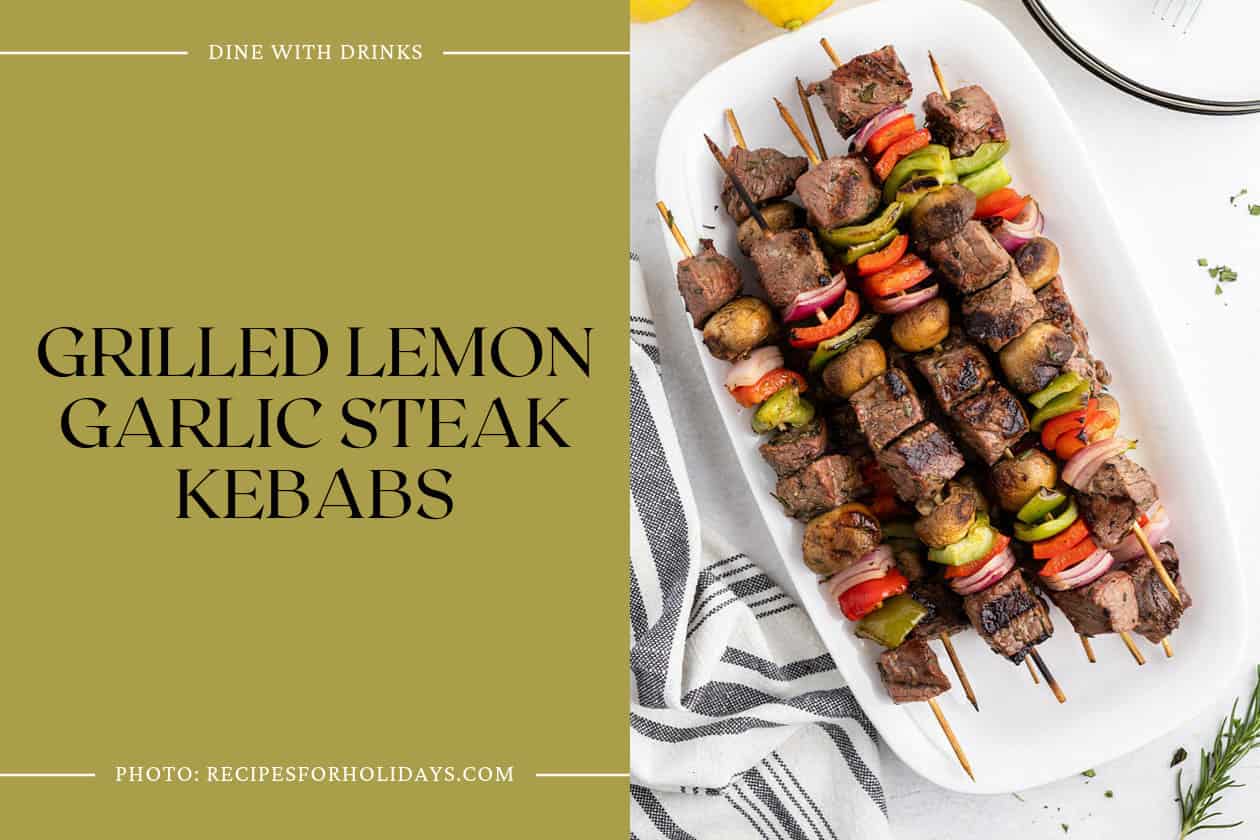 The Grilled Lemon Garlic Steak Kebabs are a delicious and flavorful option for kebab lovers. The homemade marinade adds a fresh and tangy taste to the tender steak, while the grilled vegetables provide a nice crunch. The combination of lemon, garlic, and herbs creates a mouthwatering aroma that will make your taste buds dance.
These kebabs are perfect for a summer barbecue or a weeknight dinner. Soak the wooden skewers to prevent burning and grill for 8 to 10 minutes until the beef is medium rare. Serve them on their own or over rice for a satisfying meal. Don't forget to try adding zucchini and cherry tomatoes for extra variety. Enjoy the simplicity and versatility of these kebabs!
6. Kofta Kebab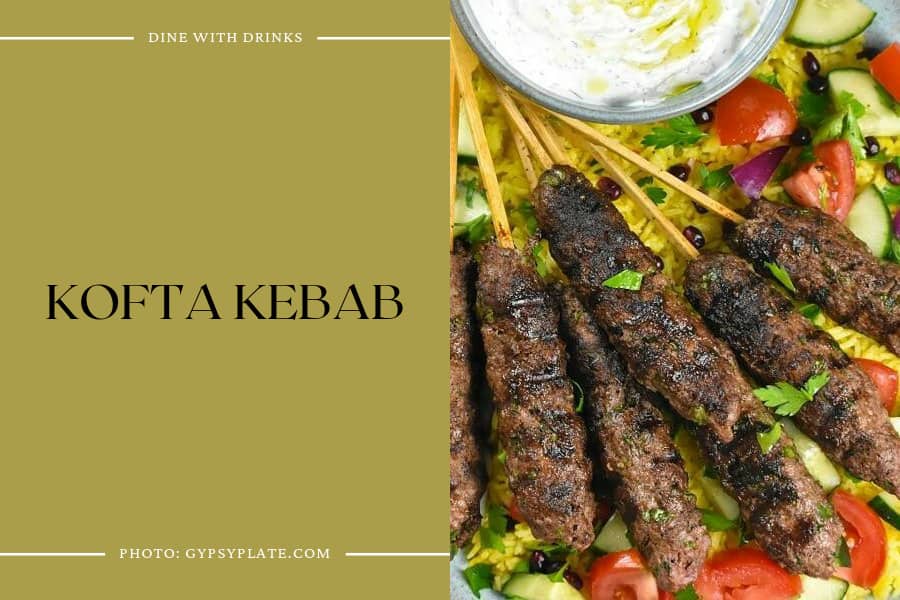 The Kofta Kebab is a delicious and exotic Middle Eastern and Mediterranean dish that is sure to please any crowd. Made with ground beef or lamb, along with aromatic onions, garlic, and fresh parsley, these kebabs are bursting with bold flavors. The use of Middle Eastern spices like cinnamon, cumin, coriander, and sumac adds an authentic touch.
Whether grilled, cooked on a stovetop griddle pan, or baked, these kebabs are easy to make and can be prepared ahead of time. They make a perfect centerpiece for gatherings and can be served with pita bread, tzatziki, and a simple salad. Plus, they freeze beautifully for future meals. Overall, the Kofta Kebab is a must-try dish that will impress your taste buds and guests alike.
7. Baked Beef Kofta Kebabs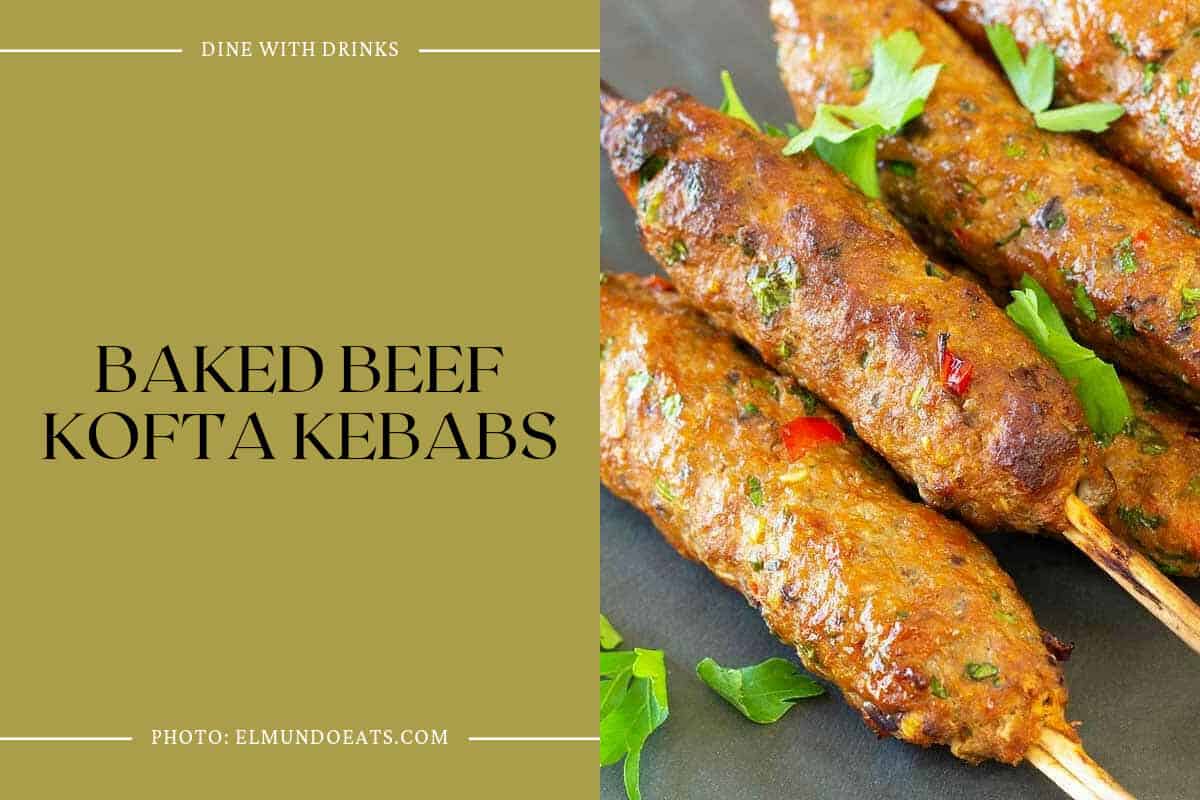 The Baked Beef Kofta Kebabs recipe offers a unique twist on the classic kofta kebab by baking them in the oven. Made with minced beef and a blend of herbs and spices, these kebabs are easy to make and packed with flavor. The recipe uses common ingredients found in most kitchens, with a few substitutions to accommodate different tastes.
The addition of lemon zest adds a refreshing twist, while blending the onion adds moisture to keep the kebabs juicy. Served with flatbreads, rice, or pasta, along with a side of salad and mint yogurt, these homemade kofta kebabs are sure to satisfy.
8. Kebab Skewers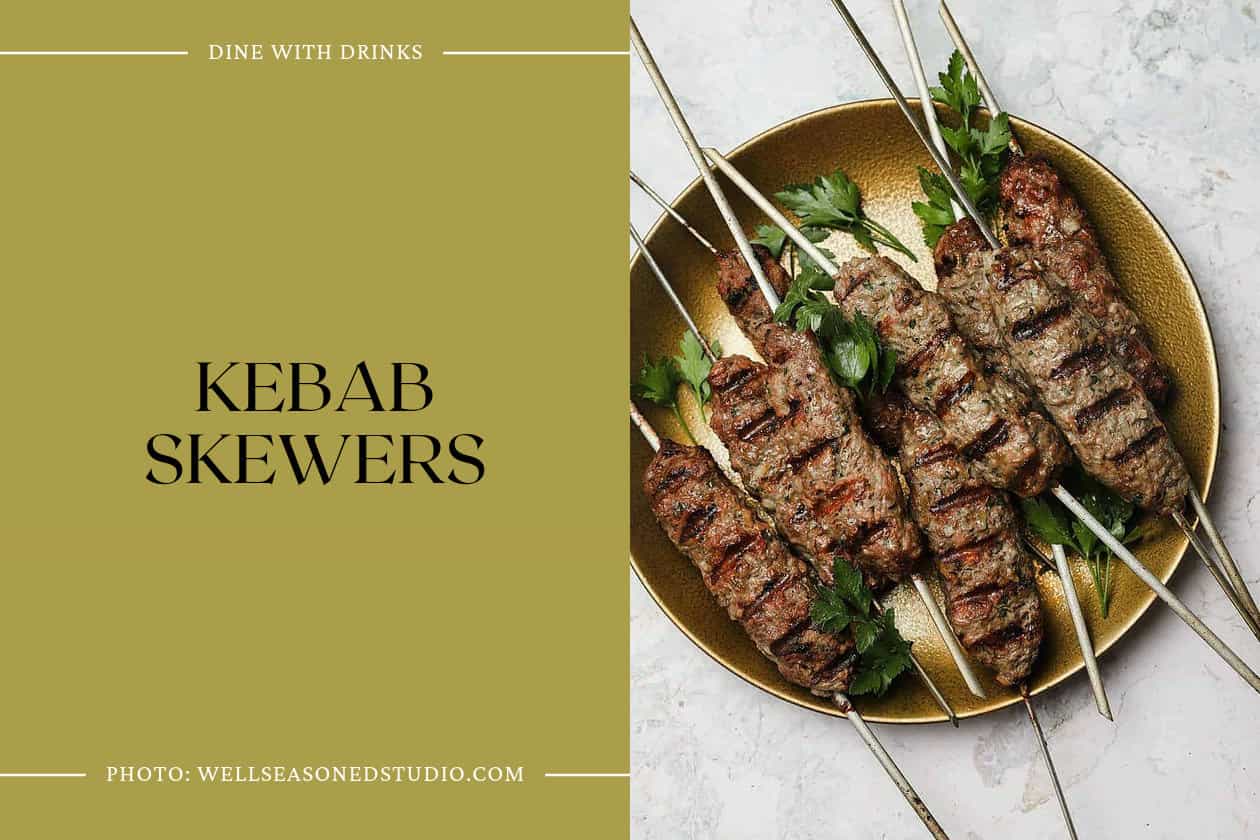 These homemade beef kebab skewers are a game changer. Made with a mix of ground beef and ground veal, they are flavored simply with sweet onion, fresh parsley, cinnamon, sumac, and Kosher salt. The addition of club soda lightens the kebabs, giving them a less dense texture.
They are quick to prep, easy to make, and taste amazing. Serve them with Middle Eastern or Mediterranean sides like Israeli salad or tabbouleh for a delicious and healthy meal. These kebab skewers will definitely become a summertime staple for all your cookouts.
9. Lebanese Kebab-Kafta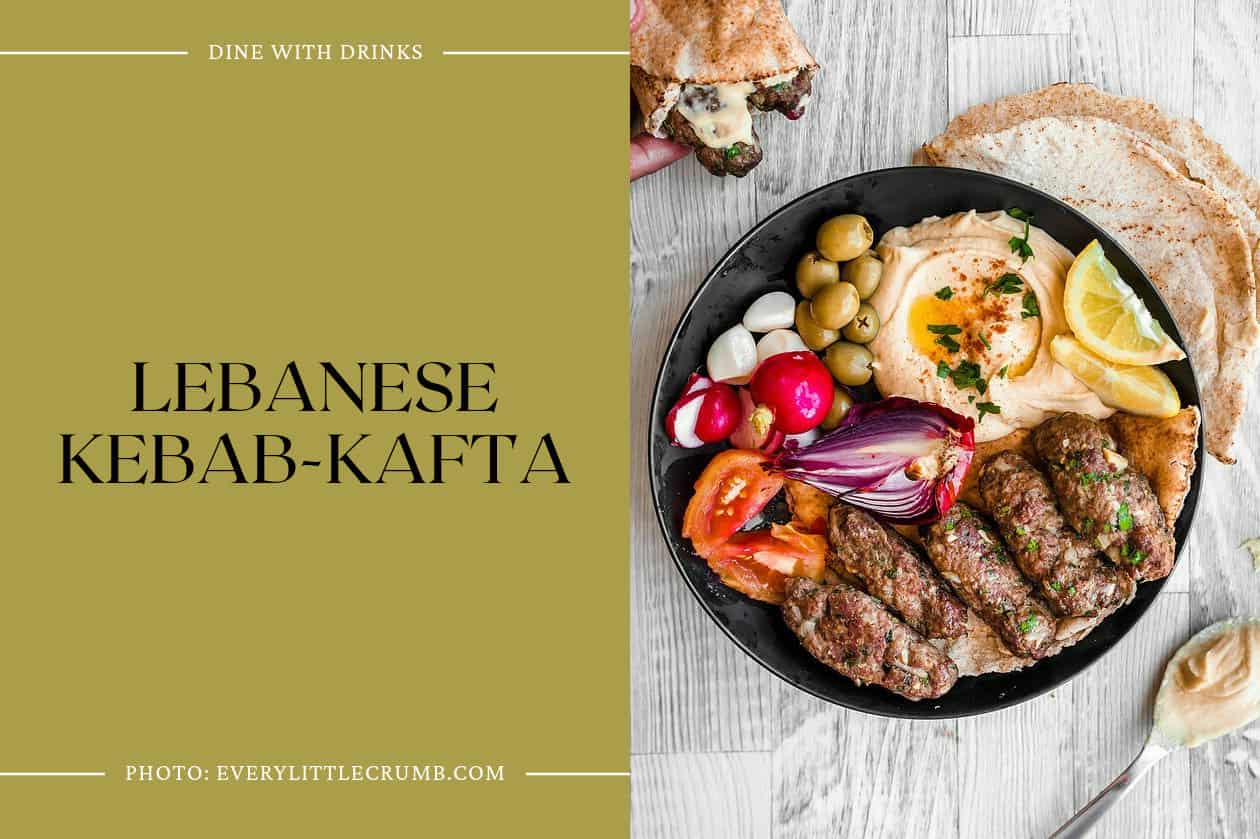 The Lebanese Kebab-Kafta is a delicious Middle Eastern kebab made with a blend of beef and lamb, flavored with fresh parsley, onions, garlic, and fragrant spices. It is easy to make and can be grilled, baked, or air fried.
The kafta is juicy, flavorful, and versatile, making it perfect for sandwiches, meatballs, or as a topping for Arabic meatloaf. This recipe is kid-friendly and a great addition to any weeknight meal rotation.
10. Turkey Kofta Kebab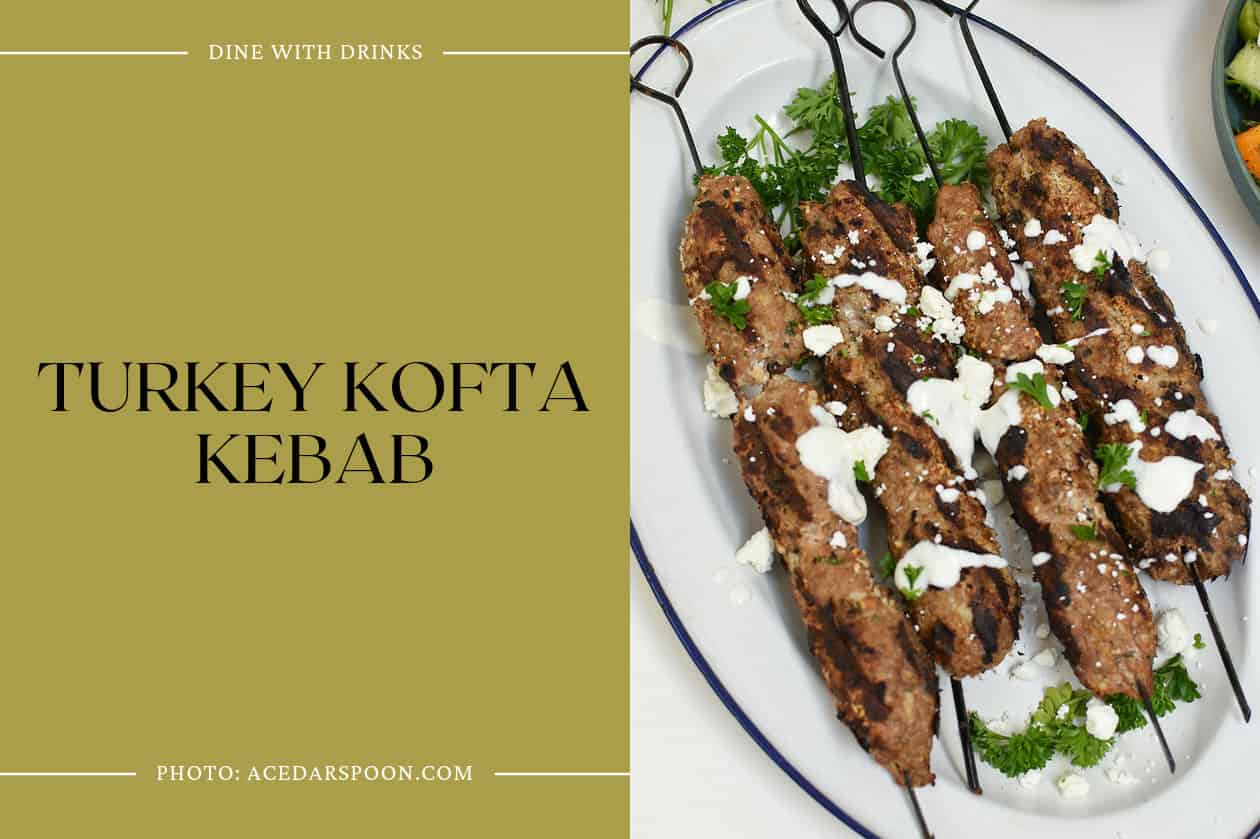 The Turkey Kofta Kebab is a delicious Mediterranean dish made with ground turkey, fresh herbs, warm spices, garlic, onion, and breadcrumbs.
It is a perfect summer grilling recipe that can be enjoyed on its own, in a pita sandwich, with hummus, or in rice bowls. The combination of flavors and the protein-packed turkey make it a satisfying and versatile meal option.
11. Garlic Kebab Sauce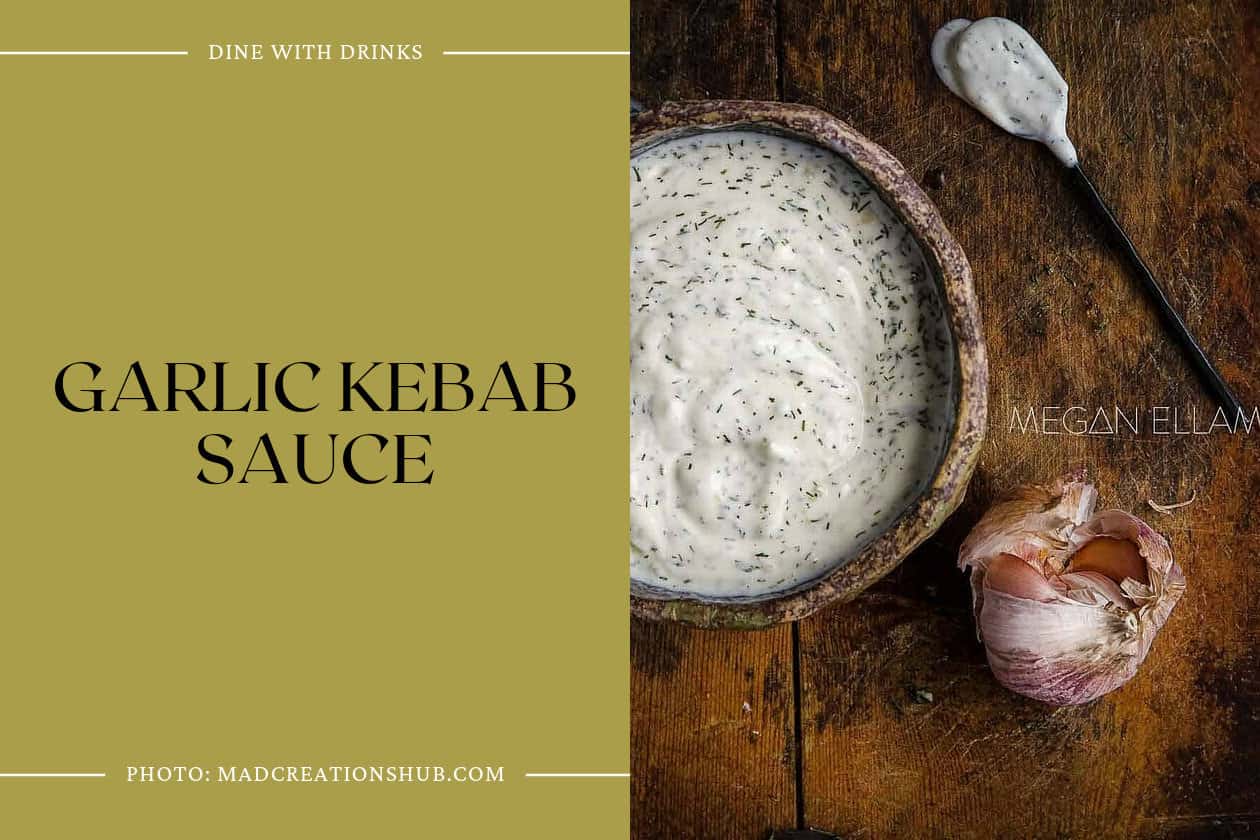 The Garlic Kebab Sauce is a delicious and versatile sauce that adds a kick of garlic flavor to your kebab dishes. Made with just a few simple ingredients, this sauce is light, creamy, and perfect for pairing with grilled meats, roasted vegetables, and all your favorite Lebanese cuisine.
It is keto-friendly, gluten-free, high in protein, and low in fat, making it a healthy choice for kebab lovers. Whether you slather it over beef kafta, hot doner, Greek chicken, or use it as a salad dressing, this Greek garlic sauce is sure to elevate your kebab experience.
12. Pakistani Seekh Kebab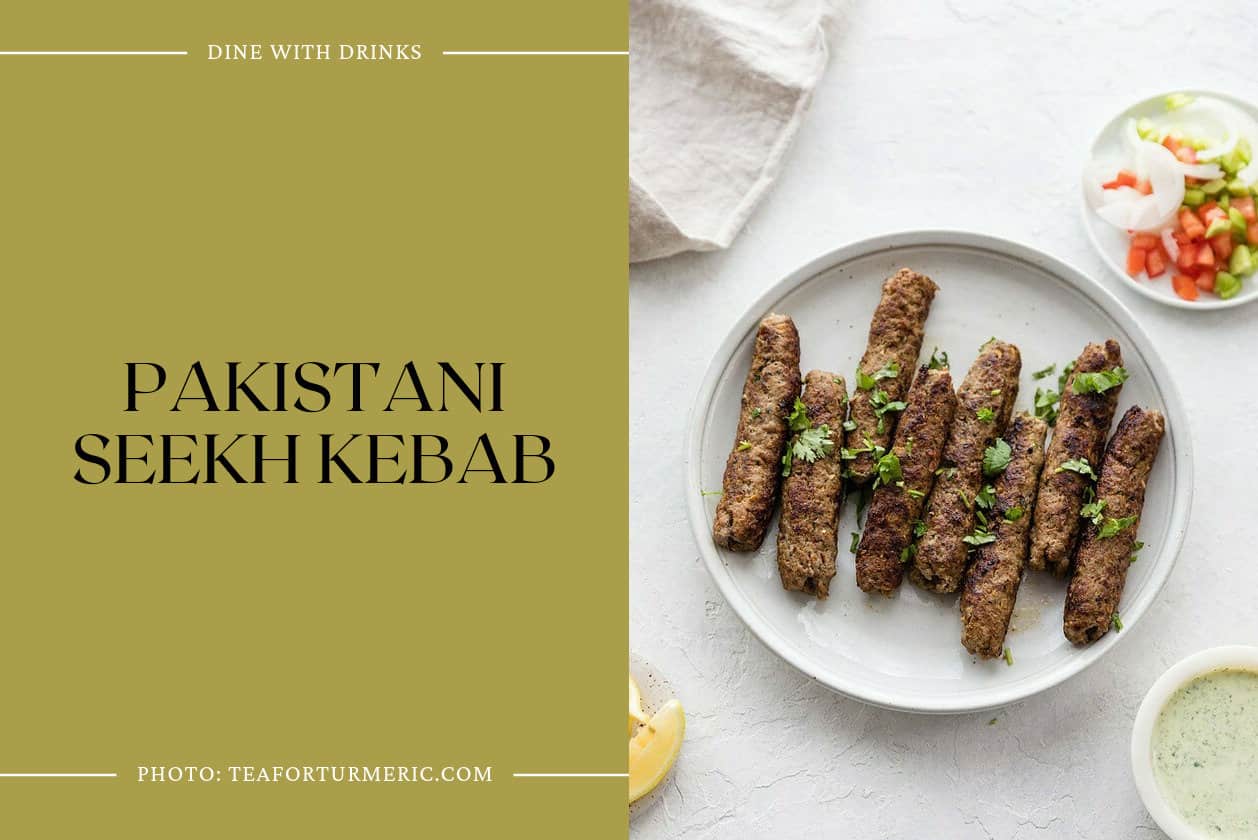 The Pakistani Seekh Kebab recipe is a simple and flavorful dish made with ground beef and a blend of spices and herbs. It includes tips on how to make tender kebabs that stay on the skewers without breaking.
The recipe offers different cooking methods such as pan-frying, baking, and air-frying. Overall, it is a delicious and authentic kebab recipe that captures the essence of Pakistani cuisine.
13. Shami Kabab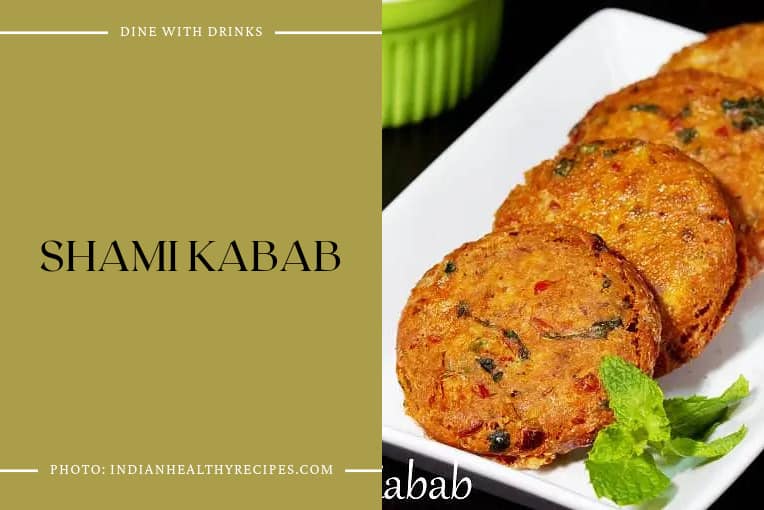 Shami Kabab is a popular and flavorful meat kebab dish from India and neighboring countries. Made with ground meat or chunks of meat cooked with chana dal (Bengal gram), spices, ginger, garlic, and herbs, these kebabs are slightly on the heavier side and calorie dense.
They are traditionally made with mutton, but this recipe uses chicken. Shallow fried to a glossy finish, these kababs are delicious and can be enjoyed as a snack with mint chutney or as part of a meal with rice or paratha.
14. Grilled Turkish Kofta Kebabs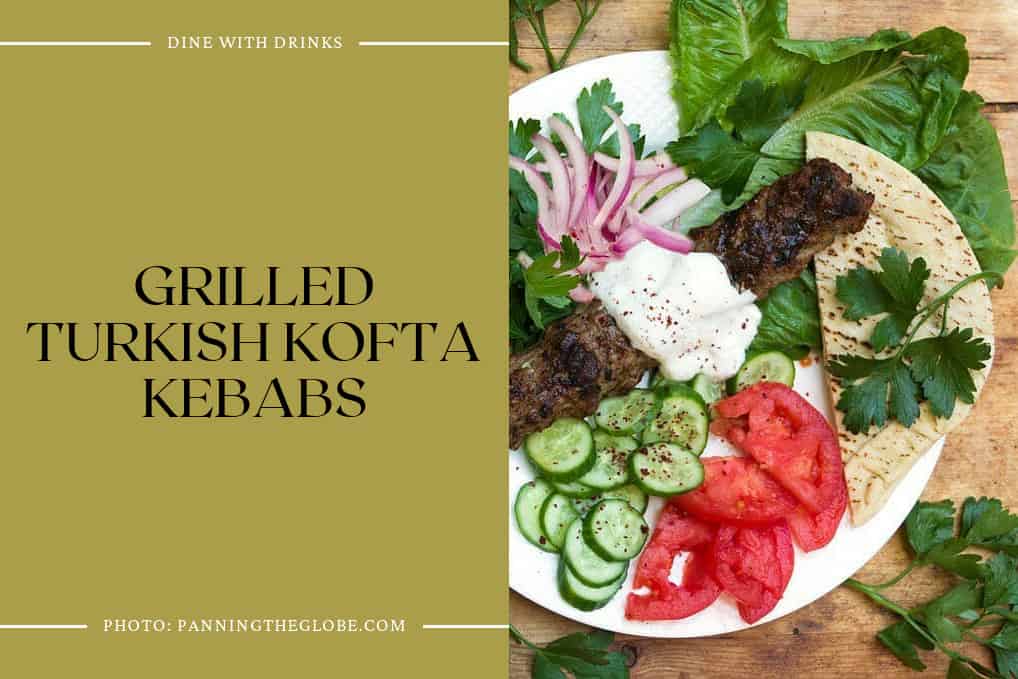 Grilled Turkish Kofta Kebabs are a flavorful and delicious Middle Eastern delicacy. Made with spiced ground lamb or beef, these skewers are served with fresh vegetables, pita, and a garlicky yogurt sauce.
The kebabs can be shaped in a unique long and flat style, adding an extra touch of authenticity. This dish is perfect for entertaining and is sure to impress friends and family.
15. Shish Taouk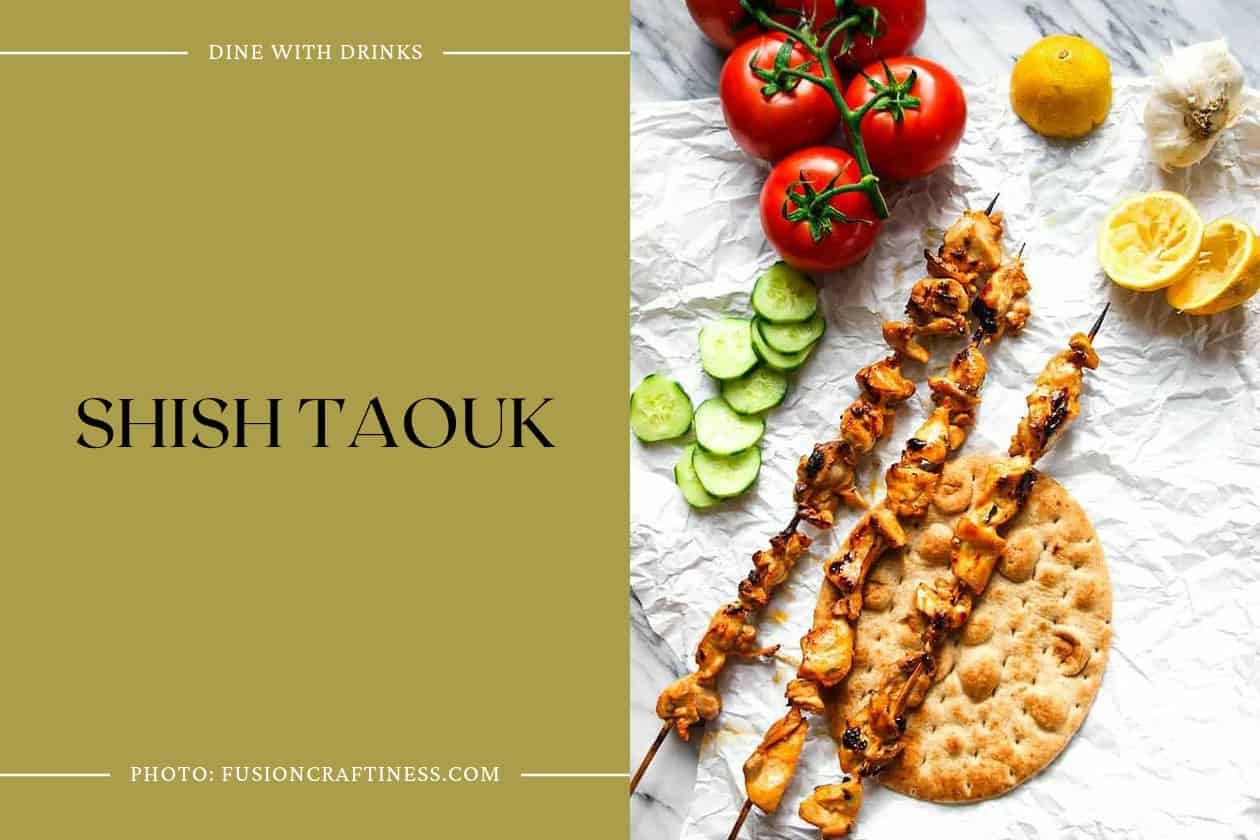 Shish Taouk is a traditional Middle Eastern chicken shish kebab. The marinade includes yogurt, garlic, paprika, fresh herbs, ginger, and lemon juice. It is typically served with rice, yogurt sauce, hummus, flatbread, and tahini.
The chicken is marinated for several hours before being skewered and cooked under a broiler or on a grill. It is a flavorful and delicious kebab option for those who enjoy Middle Eastern cuisine.
16. Ground Beef Kebabs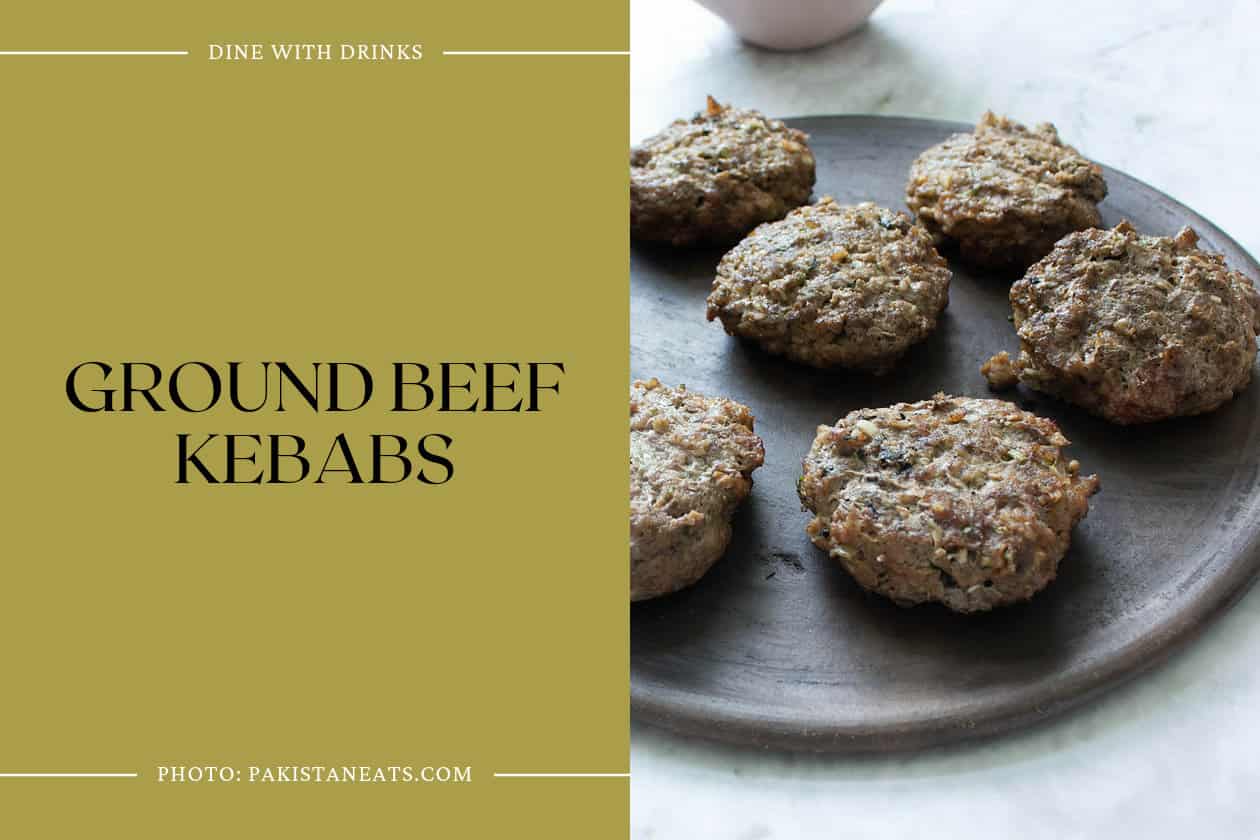 Ground Beef Kebabs are a delicious and versatile option for any meal. Made with ground beef, spices, and a blend of onions, cilantro, and chilies, these kebabs are packed with flavor.
Whether grilled or baked in the oven, they are easy to prepare and can be enjoyed as a side dish or paired with various main courses. A must-try for kebab lovers!