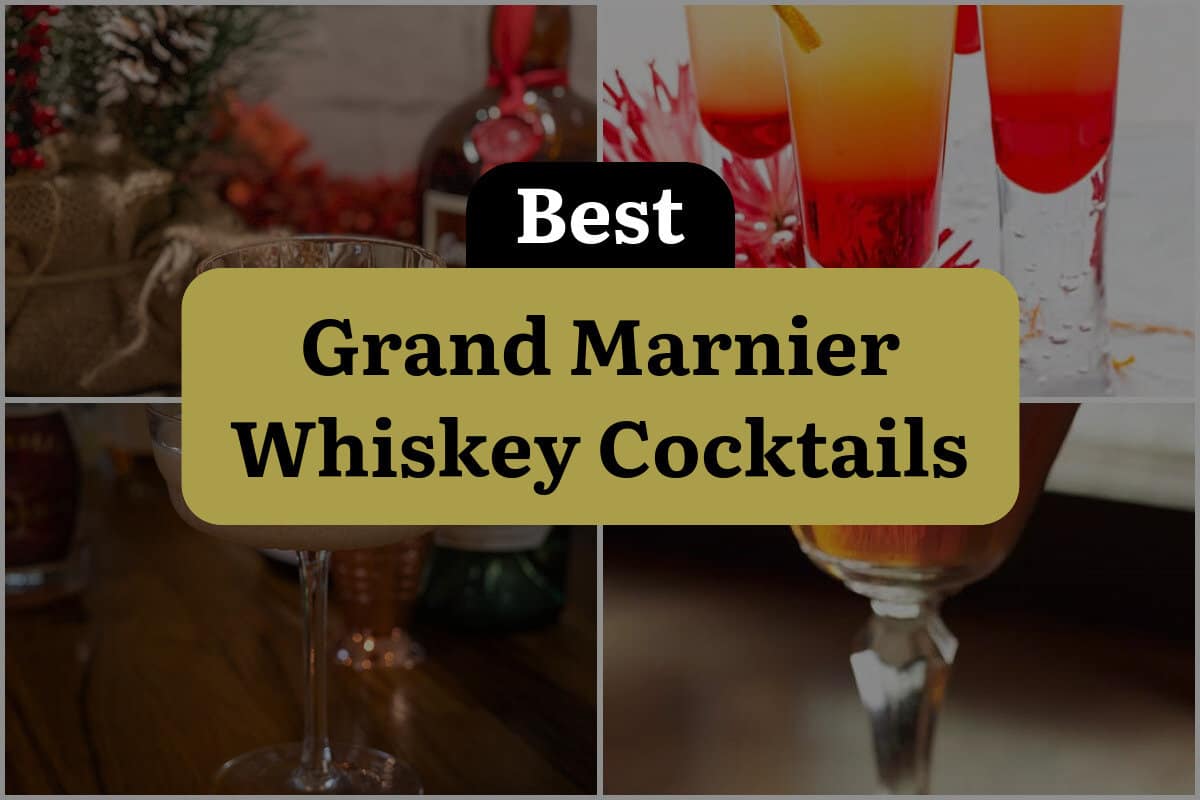 As a bartender, I've seen it all when it comes to whiskey cocktails. From the classic Old Fashioned to the trendy Whiskey Sour, there's no shortage of delicious concoctions to choose from.
But when it comes to taking your whiskey game to the next level, there's one ingredient that stands out above the rest: Grand Marnier.
This French liqueur, made from a blend of cognac, bitter oranges, and sugar, adds a complex sweetness and depth of flavor to any whiskey cocktail.
Whether you're sipping on a smooth bourbon or a peaty scotch, Grand Marnier has the ability to elevate the drink to new heights.
But with so many cocktail recipes out there, it can be overwhelming to know where to start.
That's why I've taken it upon myself to scour the internet, consult with fellow bartenders, and experiment in the bar to bring you the best Grand Marnier whiskey cocktail recipes.
So, whether you're a seasoned whiskey drinker or just dipping your toes in the water, prepare to be blown away by these expertly crafted cocktails.
From the bold and smoky to the light and refreshing, there's something for everyone in this list. So sit back, pour yourself a glass, and let's dive into the world of Grand Marnier whiskey cocktails.
1. Grand Old Fashioned
The Grand Old Fashioned is a classic cocktail that has been given a modern twist with the addition of Grand Marnier. This cocktail is perfect for those who love the simplicity of an Old Fashioned but want to add a touch of complexity to their drink.
The Grand Marnier brings a unique flavor profile to the cocktail with its exotic bitter oranges, making it a perfect choice for those looking for a little something extra in their whiskey cocktail. This cocktail is easy to make and perfect for any occasion. If you're looking for a new take on an old classic, the Grand Old Fashioned is definitely worth a try.
2. Grenadine Sunrise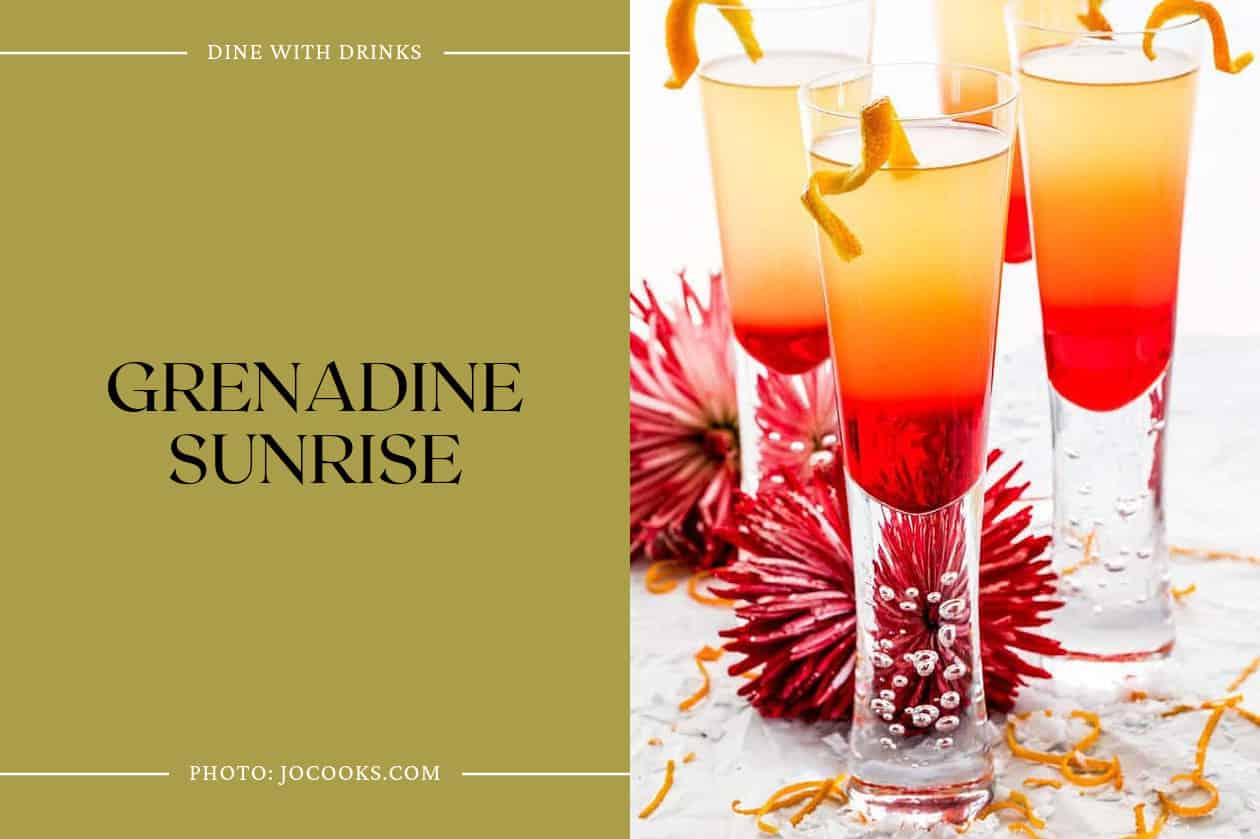 If you're looking for a festive and delicious cocktail to ring in the new year, look no further than the Grenadine Sunrise. This beautiful cocktail combines the colors of a Shirley Temple with the bubbles of a mimosa and the warming flavors of Grand Marnier and brandy.
The French liqueur adds a sweet citrusy note to the drink, making it a perfect balance of sweet and boozy. While the recipe calls for grenadine, you can also use cranberry or pomegranate juice to reduce the sugar content. Overall, the Grenadine Sunrise is a must-try cocktail for any occasion.
3. Millionaire Cocktail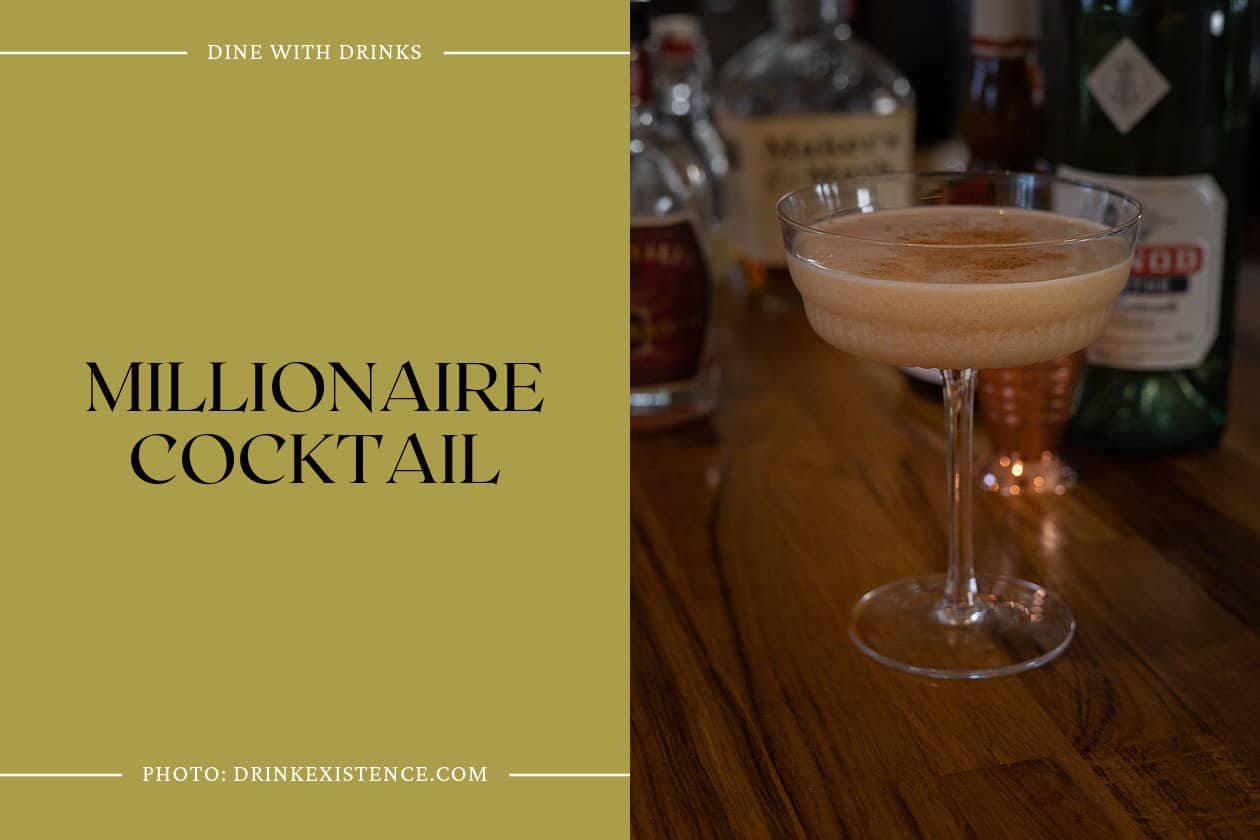 The Millionaire Cocktail is a classic sour cocktail that was created during Prohibition. It features a combination of bourbon whiskey and Grand Marnier, a French orange liqueur made from cognac, grenadine, lemon juice, and absinthe. The drink has a rich and luxurious theme, and the use of fresh lemon juice and homemade grenadine adds to its flavor profile.
The cocktail has a silky texture, thanks to the addition of raw egg white, which may not be for everyone. However, it is worth trying for those who enjoy a creamy texture in their drinks. The Millionaire Cocktail is an excellent choice for those who love a balanced and sophisticated cocktail with a hint of sweetness and a touch of bitterness.
4. Classic Manhattan Cocktail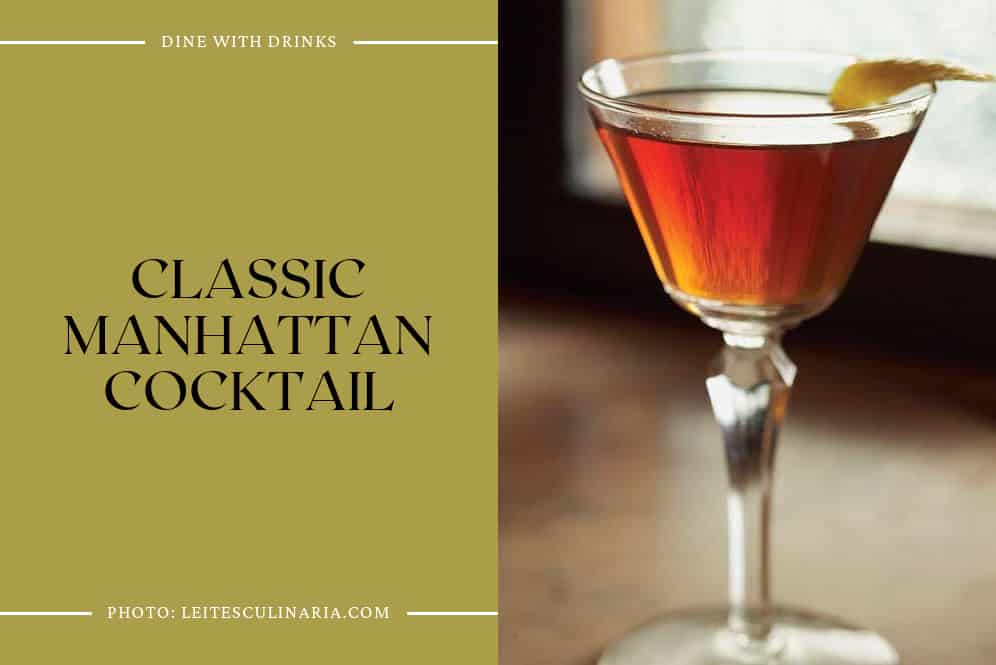 The Classic Manhattan Cocktail is a timeless drink that has been around since the late 19th century. It's a perfect blend of rye whiskey, sweet vermouth, Grand Marnier, and bitters.
The addition of Curaçao and Boker's bitters adds a touch of complexity to the drink, making it a true classic. If you're a fan of whiskey cocktails, then the Classic Manhattan is a must-try. It's a sophisticated and elegant drink that's perfect for any occasion.
5. Orkney Chapel Cocktail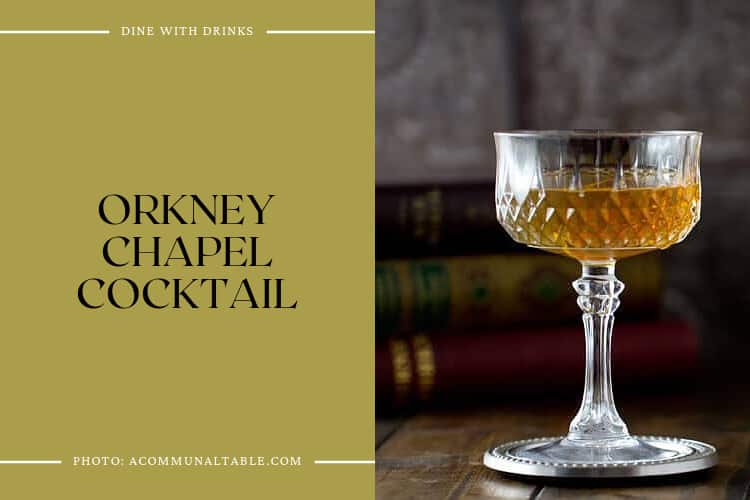 The Orkney Chapel Cocktail is a must-try for anyone who loves a good whiskey cocktail. Made with Highland Park 12 year old Single Malt Whisky, sherry, Grand Marnier, and vermouth, this cocktail is a perfect balance of smoky and sweet flavors.
The addition of sherry gives it a nutty taste, making it a unique and delicious drink. Created by the talented mixologists at Death and Co., this cocktail is a perfect introduction to Scottish Whisky. Whether you're a whiskey lover or just looking for a new cocktail to try, the Orkney Chapel Cocktail is definitely worth a sip.
6. Orange Bourbon Smash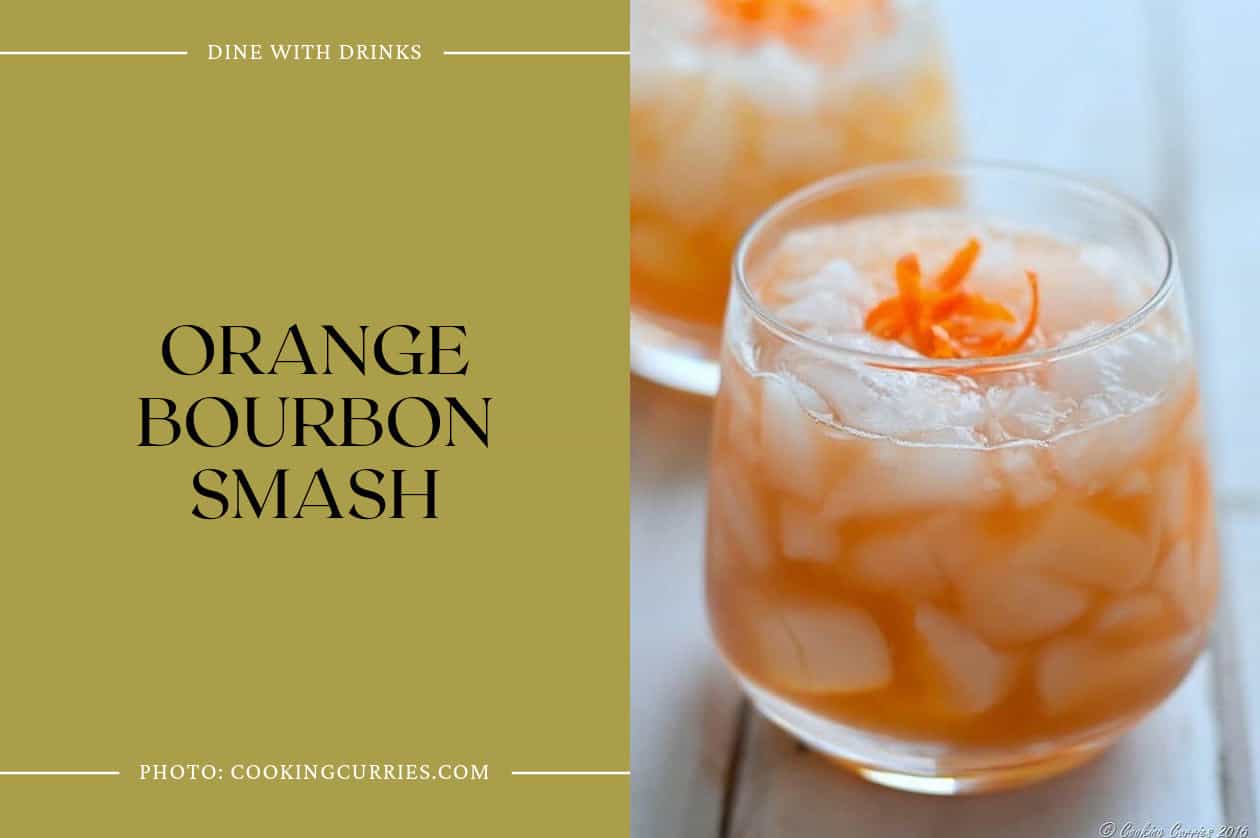 The Orange Bourbon Smash is a refreshing and flavorful cocktail that is perfect for any occasion. This cocktail combines the rich taste of bourbon with the fruity flavor of mandarin and the sweetness of Grand Marnier. The addition of bitters and vermouth adds a unique twist to the classic bourbon cocktail.
The cocktail is garnished with mandarin strands that add a pop of color and freshness to the drink. This cocktail is perfect for those who enjoy a strong, sour, and herbaceous cocktail. The Orange Bourbon Smash is a must-try for anyone looking to experiment with new cocktail recipes.