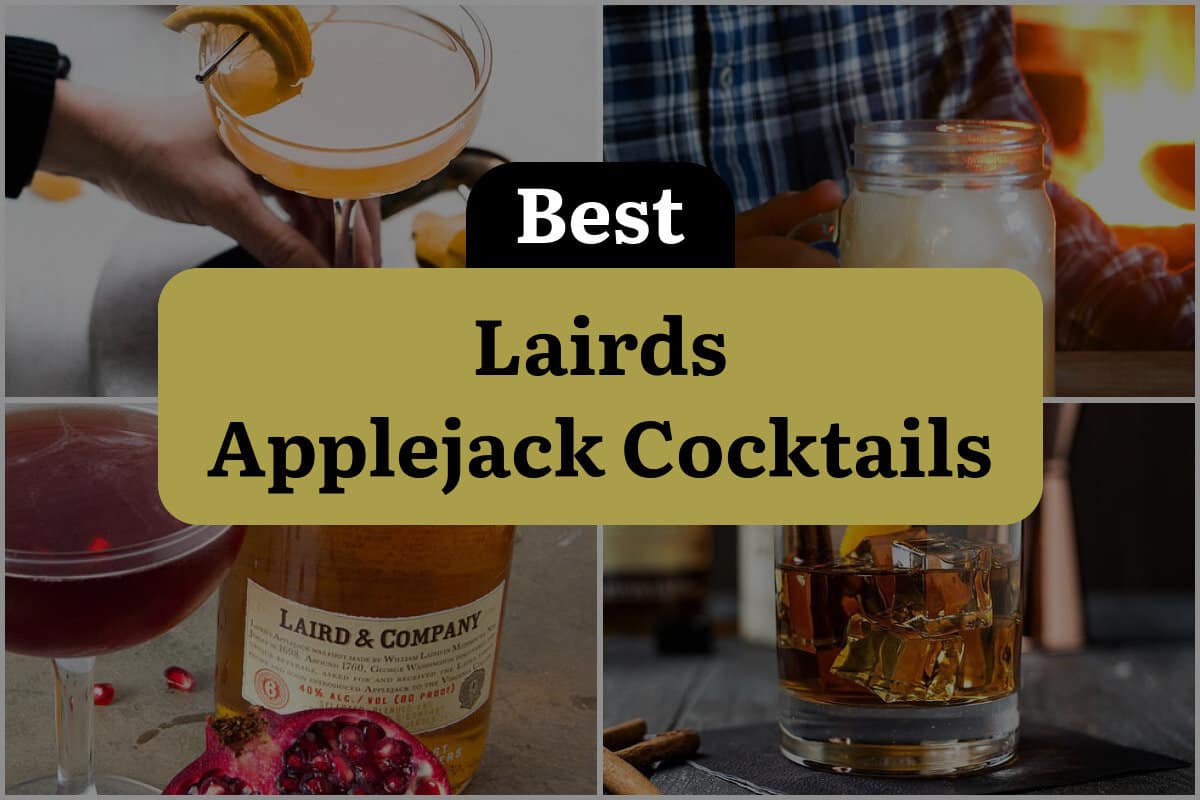 Lairds Applejack is a type of brandy that has been enjoyed for centuries. It is made from apples that are fermented and then distilled to create a smooth and flavorful spirit.
Lairds Applejack has a distinct taste that is both sweet and spicy, making it perfect for mixing in cocktails. As a bartender, I have experimented with many Lairds Applejack Cocktail recipes over the years, and have come up with some of my favorites.
What makes Lairds Applejack so special is its versatility. It can be used in a variety of cocktails, from classic drinks like the Manhattan to more modern creations like the Applejack Sour.
The key is to find the right balance of ingredients to complement the unique flavor of the brandy.
One of my favorite Lairds Applejack Cocktail recipes is the Applejack Old Fashioned. This cocktail combines the smoothness of Lairds Applejack with the warmth of bitters and the sweetness of a sugar cube.
It is a perfect cocktail for sipping on a cold winter night, and is sure to warm you up from the inside out.
Another great Lairds Applejack Cocktail recipe is the Applejack Collins. This refreshing cocktail combines the sweetness of Lairds Applejack with the tartness of lemon juice and the fizz of soda water.
It is a perfect cocktail for a hot summer day, and is sure to quench your thirst and refresh your palate.
Whether you are a fan of classic cocktails or prefer more modern creations, Lairds Applejack is a spirit that is sure to please. With its unique flavor and versatility, it is the perfect ingredient for creating delicious and memorable cocktails.
So why not try out some of these Lairds Applejack Cocktail recipes and see for yourself why it has been a favorite of bartenders and cocktail enthusiasts for centuries?
1. Harvest Moon Applejack Cocktail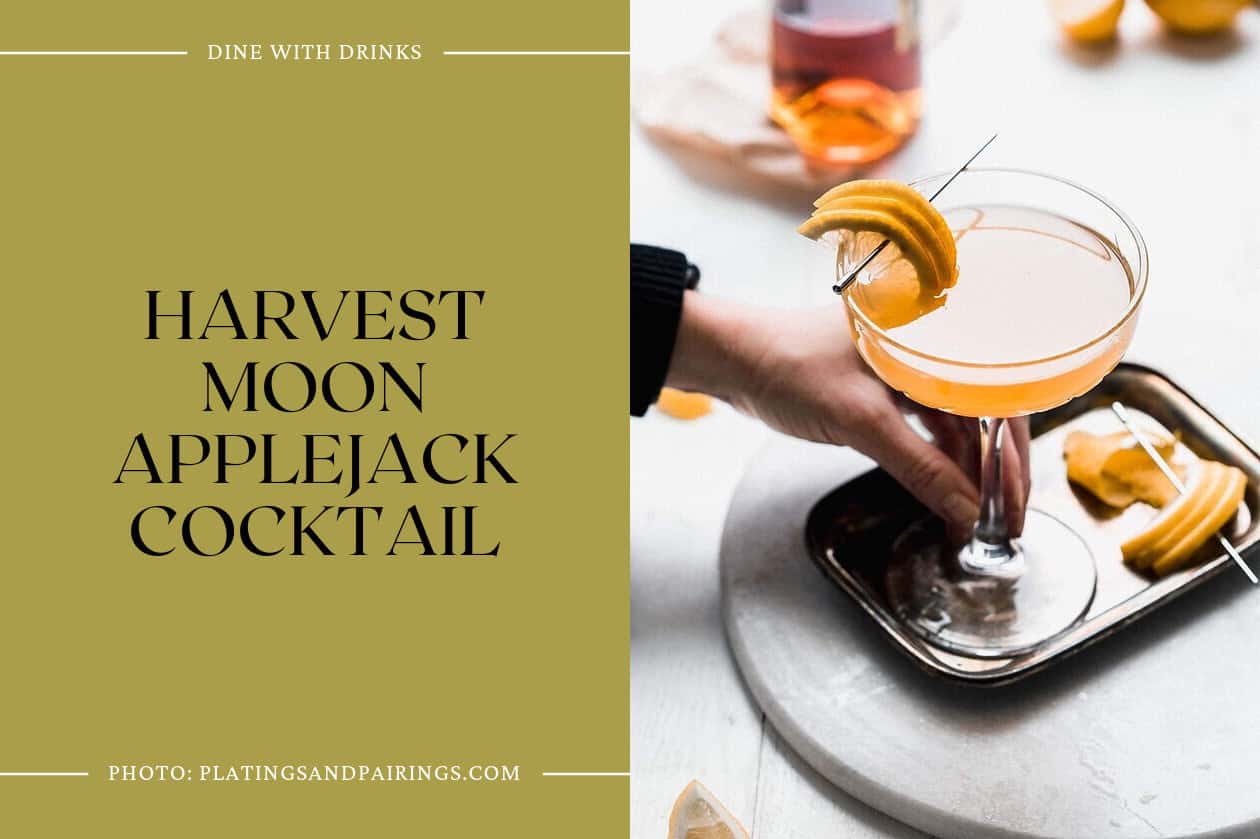 The Harvest Moon Applejack Cocktail is a delicious Fall cocktail that is perfect for apple brandy lovers. Made with apple brandy, almond syrup (orgeat), and lemon juice, this cocktail has a tangy and smooth flavor profile with a hint of sweetness from the orgeat. The addition of apple brandy gives it a unique and balanced taste that sets it apart from other cocktails.
This vintage cocktail has been recreated with a modern twist and is a must-try for anyone who loves a good applejack cocktail. Whether you're looking for a new Fall cocktail to try or just want to mix up your usual drink order, the Harvest Moon Applejack Cocktail is definitely worth a try.
2. AppleJack Cider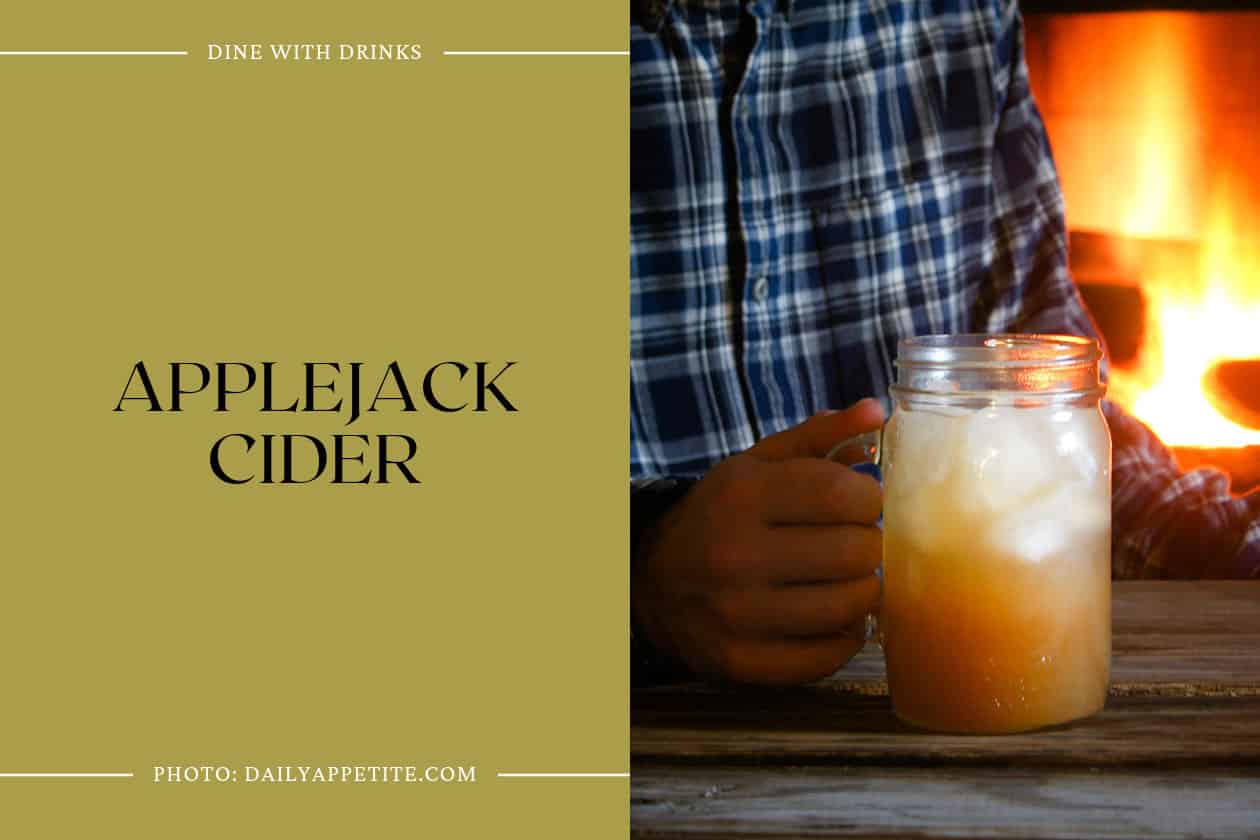 The AppleJack Cider is a delicious cocktail that perfectly captures the essence of the season. Made with Laird's AppleJack and apple cider, this cocktail is a must-try for anyone who loves apple-flavored drinks.
The addition of club soda makes it a refreshing and smooth drink that doesn't feel too heavy. It's perfect for sipping by the fire on a cold day, or for enjoying with friends at a holiday party. If you're looking for a cocktail that's both festive and delicious, the AppleJack Cider is definitely worth a try.
3. Winter Rose Cocktail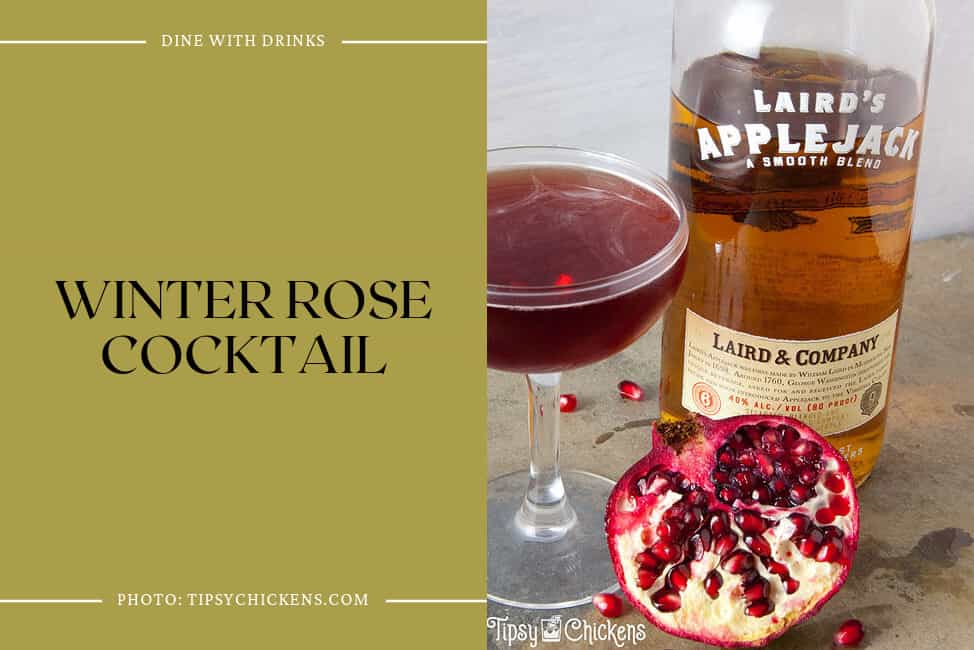 The Winter Rose Cocktail is a delightful seasonal twist on the classic Jack Rose cocktail. This cocktail is a mix of Applejack, pomegranate juice, and grenadine, and is a little sweet, a little tart, and not too strong. The pomegranate juice adds a complex fruit flavor, while the grenadine gives it a beautiful red color.
This cocktail is perfect for holiday parties or any occasion where you want to impress your guests with a delicious and easy-to-make drink. If you're looking for a festive cocktail that's sure to get the party started, the Winter Rose Cocktail is definitely worth trying.
4. Applejack Fall Old Fashioned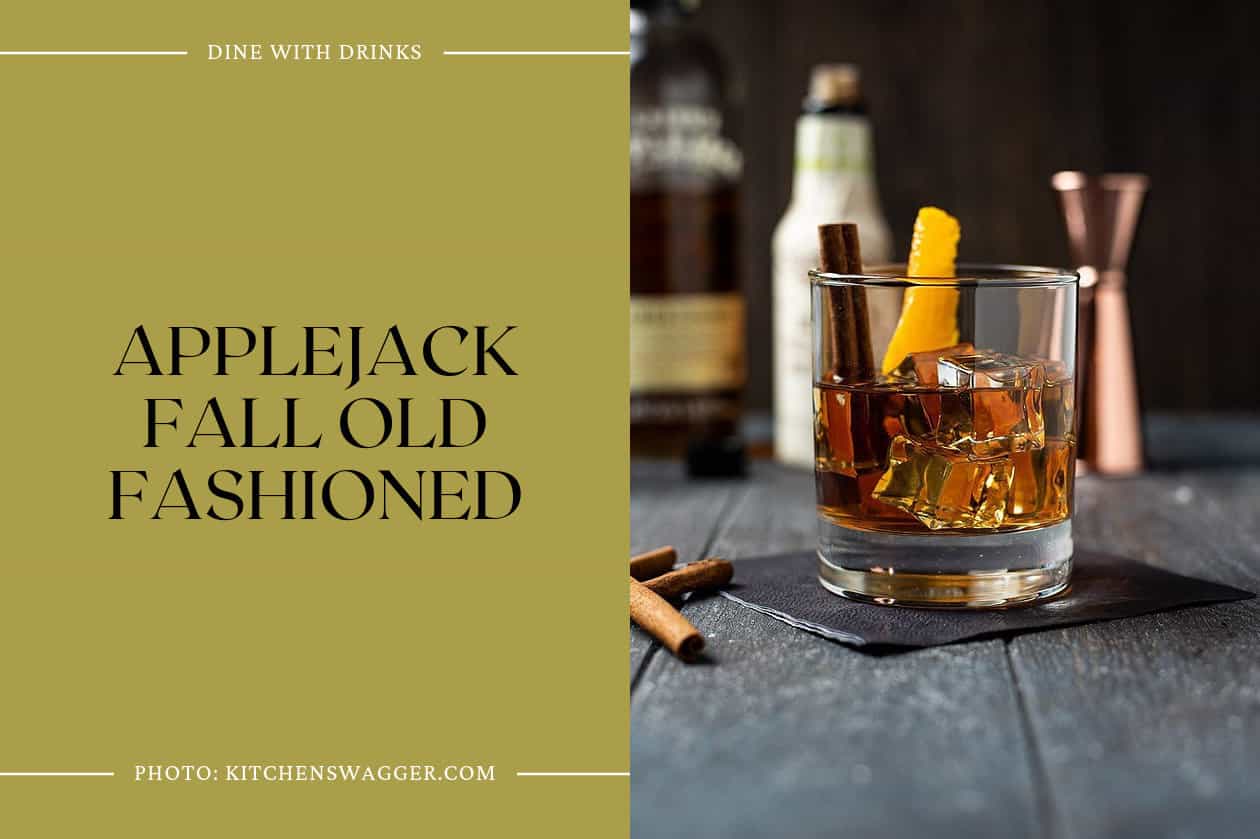 The Applejack Fall Old Fashioned is a seasonal twist on the classic old fashioned cocktail. Made with fresh apples and maple syrup, this cocktail boasts subtle notes of apple and cinnamon spice. The use of whiskey barrel-aged bitters or black walnut bitters gives it a unique oaky flavor, while the orange peel adds a citrusy balance to the drink.
The addition of a cinnamon stick completes the fall theme, making it a perfect cocktail for the season. If you're looking for a cocktail that embodies the flavors and aromas of fall, the Applejack Fall Old Fashioned is a must-try.
5. New York Sour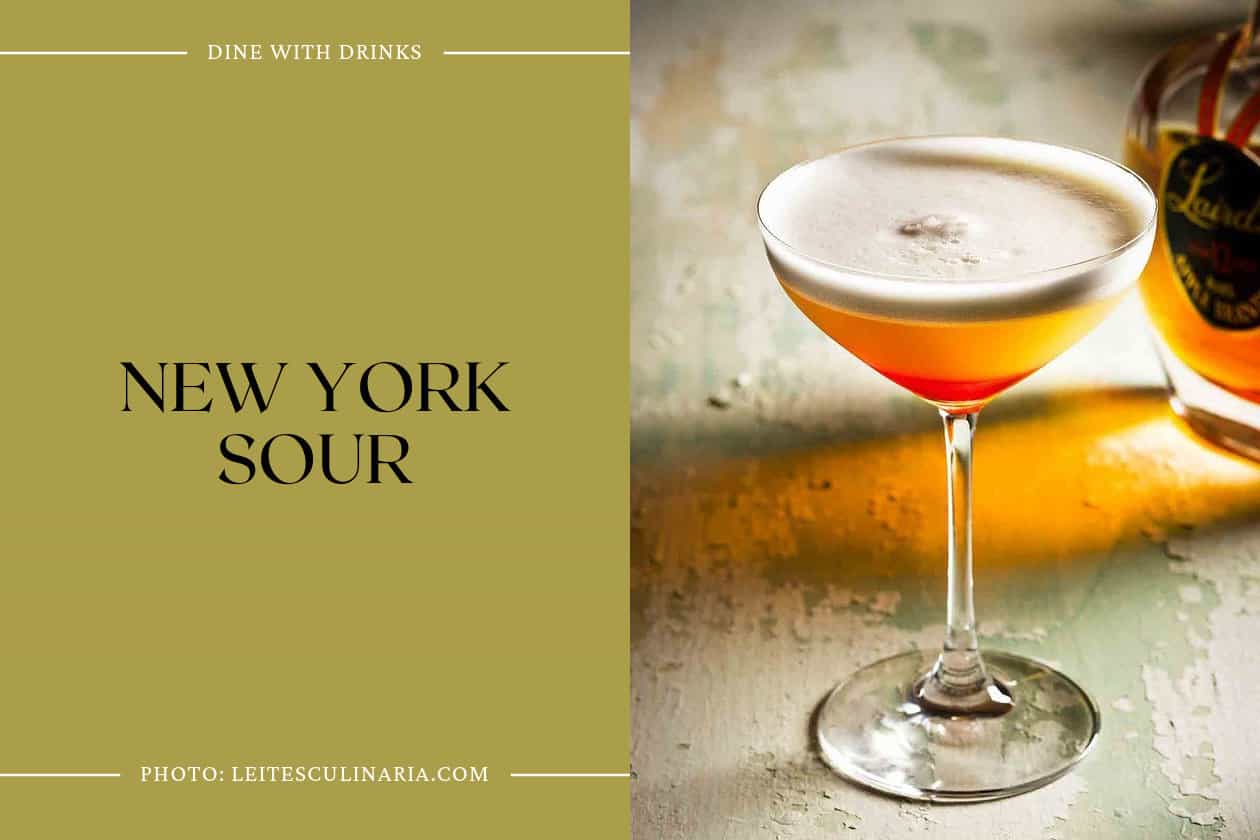 The New York Sour is a classic cocktail that has been adapted with a twist of apple brandy from Laird's, the oldest commercial distillery in the United States. The cocktail is a perfect blend of sweet and sour flavors, with a hint of apple that adds a unique taste to the drink.
The recipe is inspired by Jerry Thomas, the Father of the Cocktail, who opened his celebrated bar on Broadway and 22nd Street in New York City. The cocktail is easy to make and is perfect for any occasion, whether it's a casual get-together or a fancy party. The New York Sour is a must-try for anyone who loves a good cocktail with a twist.