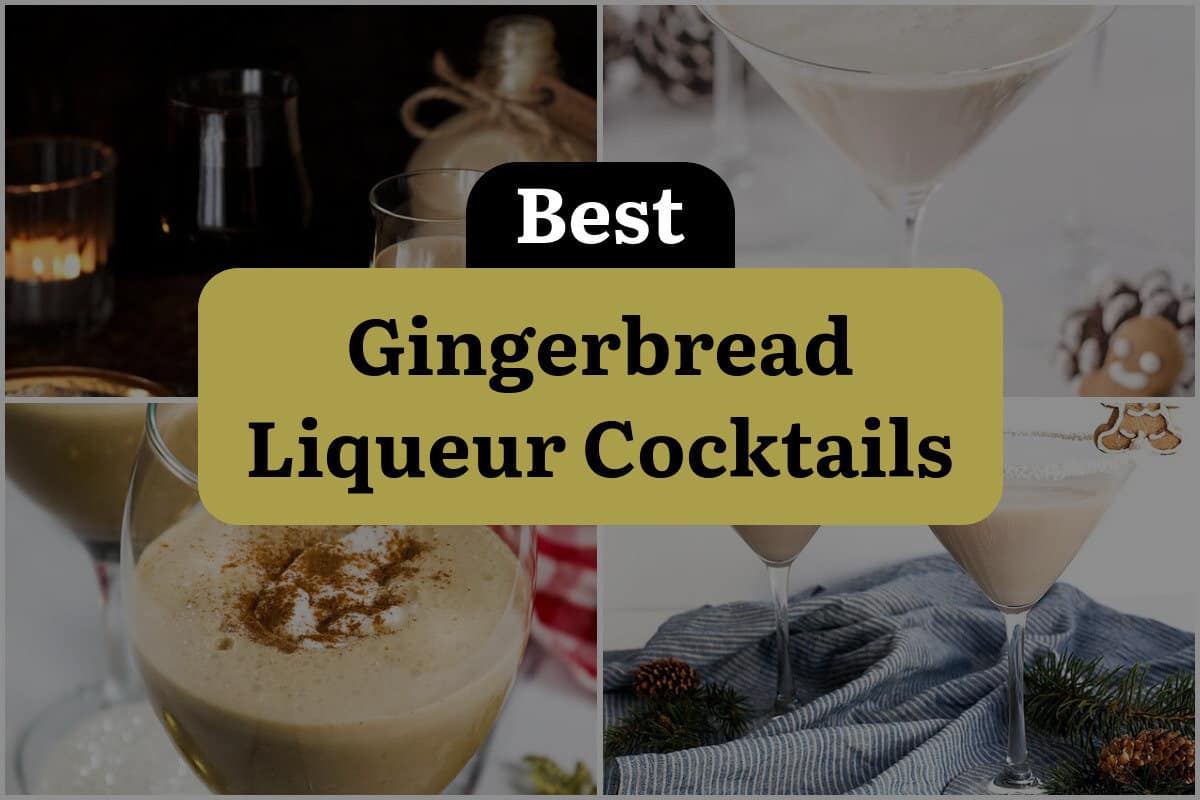 Gingerbread is a flavor that is synonymous with the holiday season. It's warm, spicy, and sweet, making it the perfect ingredient for cocktails. Gingerbread liqueur is a relatively new addition to the cocktail world, but it has quickly become a favorite among bartenders and cocktail enthusiasts alike.
This liqueur is made by blending ginger, cinnamon, nutmeg, and other spices with a neutral spirit, resulting in a sweet and spicy liqueur that is perfect for the winter months.
Gingerbread liqueur is incredibly versatile and can be used to make a wide range of cocktails. It pairs well with a variety of spirits, including vodka, rum, and whiskey, making it easy to create unique and flavorful drinks.
Whether you prefer a classic cocktail or something a little more adventurous, there is a gingerbread liqueur cocktail recipe out there for you.
In this blog post, we will explore some of the best gingerbread liqueur cocktail recipes.
From traditional cocktails with a gingerbread twist to completely new creations, we will cover everything you need to know to create delicious drinks that will impress your guests. So, grab a shaker and some ice, and let's get started!
1. Homemade Gingerbread Cream Liqueur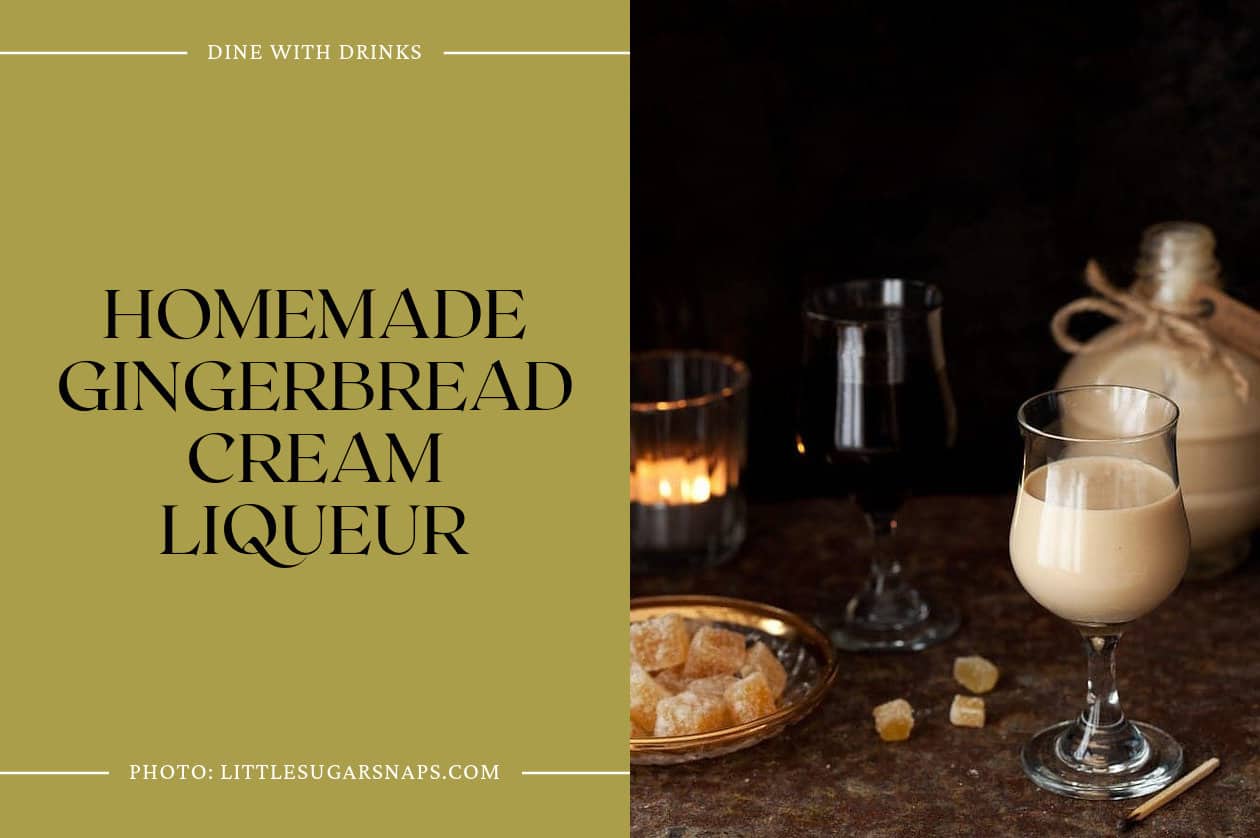 If you're looking for a cozy and comforting winter cocktail, look no further than the Homemade Gingerbread Cream Liqueur. This delicious concoction is made with dark rum infused with ginger, sweetened with dark muscovado sugar, and blended with cream for a smooth and indulgent finish.
The sweet and spicy flavors of this liqueur make it the perfect addition to any holiday gathering or cozy night in by the fire. Plus, it makes for a great gift for any cocktail lover in your life. Trust us, once you try this Gingerbread Cream Liqueur, you won't be able to resist having a second (or third) glass.
2. Gingerbread Martini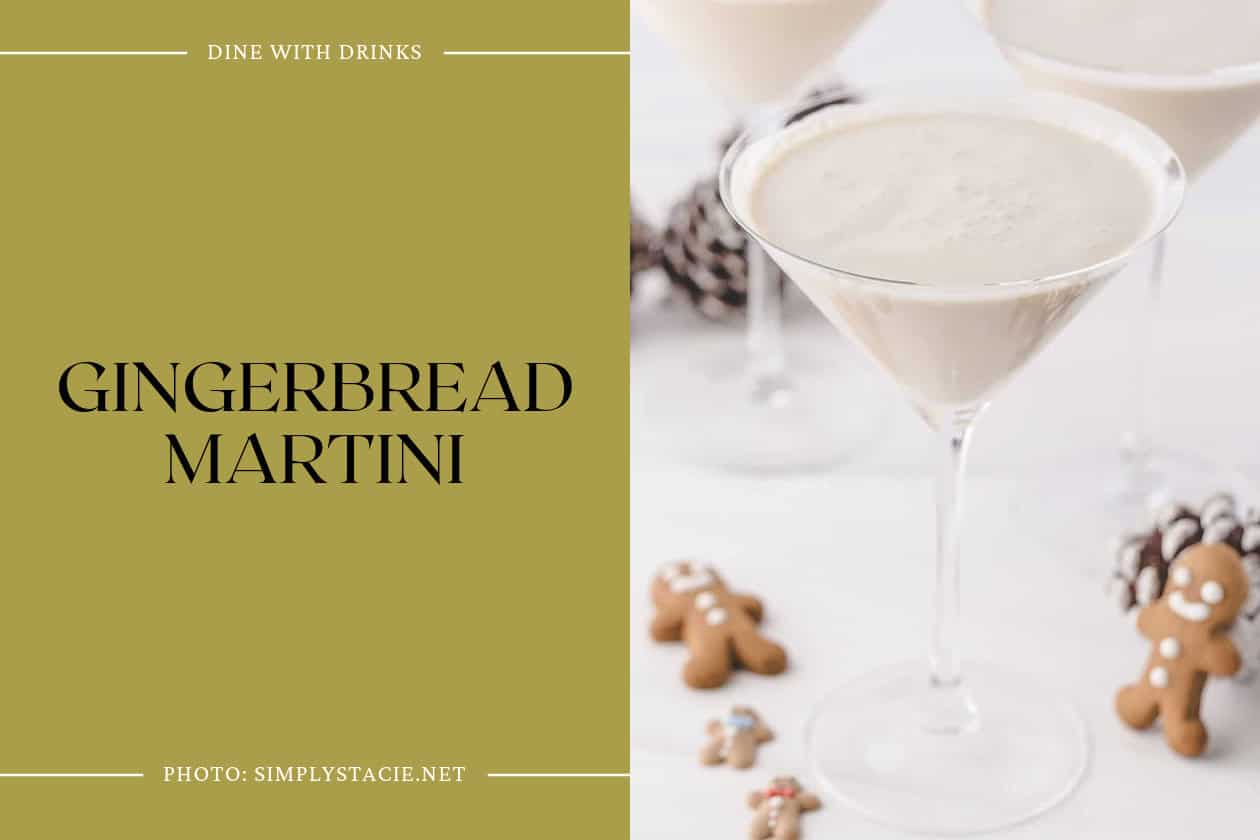 The Gingerbread Martini is a creamy and spiced holiday cocktail that is perfect for the festive season. It's a decadent treat that combines the sweetness of gingerbread cookies with the warmth of spices. The cocktail is easy to make and can be served at holiday parties or as a special treat for yourself.
The gingerbread flavor captures the holiday spirit perfectly, making it a must-try for anyone who loves the taste of gingerbread. If you're looking for a delicious and indulgent Christmas cocktail, the Gingerbread Martini is definitely worth a try.
3. Holiday Gingerbread Mocha Cocktail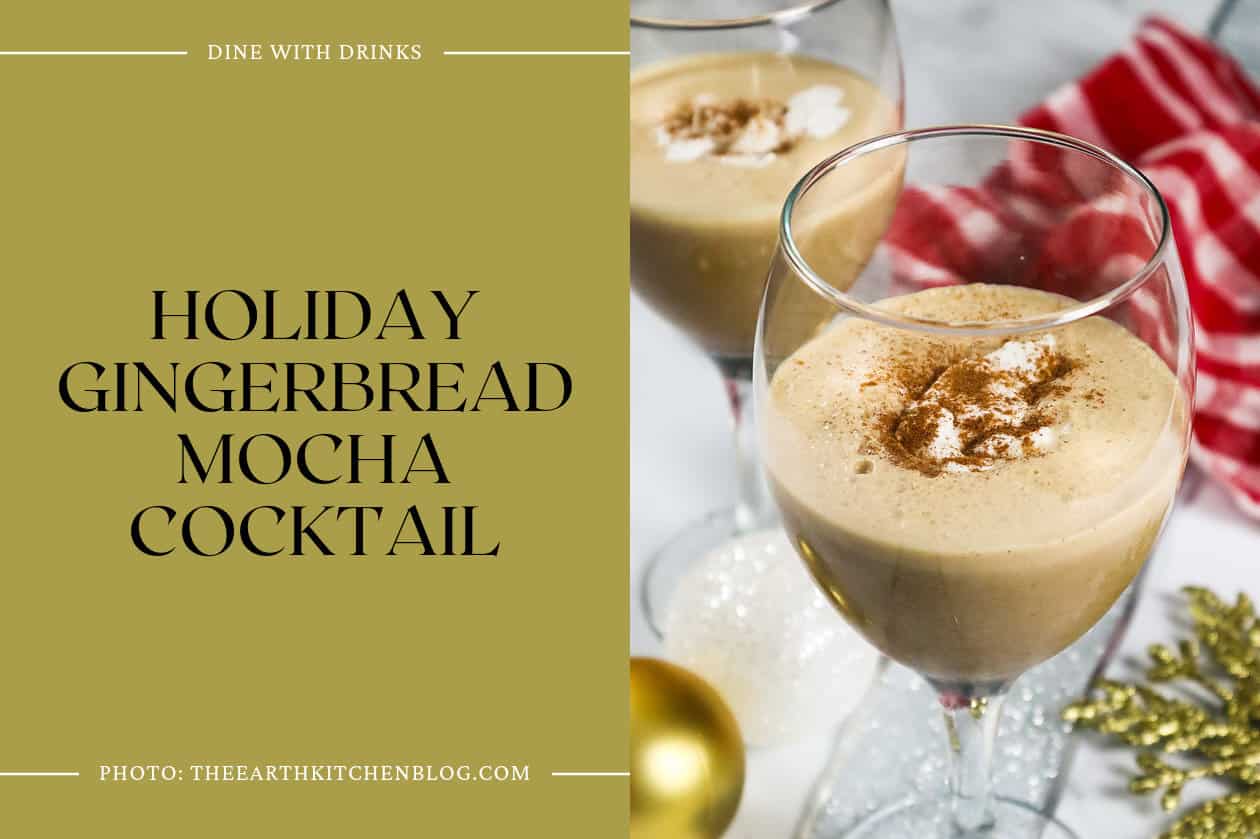 The Holiday Gingerbread Mocha Cocktail is a perfect drink for coffee and chocolate lovers who want to add a little bit of holiday cheer to their beverage. This creamy cocktail has a delicious blend of cinnamon, ginger, coffee, and cream, with a strong kick that makes it taste like a coffee cocktail.
The addition of coconut cream gives it a unique flavor that complements the spices well. It's perfect for cozying up in your onesies and sipping while watching your favorite shows with loved ones. This cocktail is definitely worth trying for those who want to celebrate the holiday season with a boozy twist.
4. Frosted Gingerbread Martini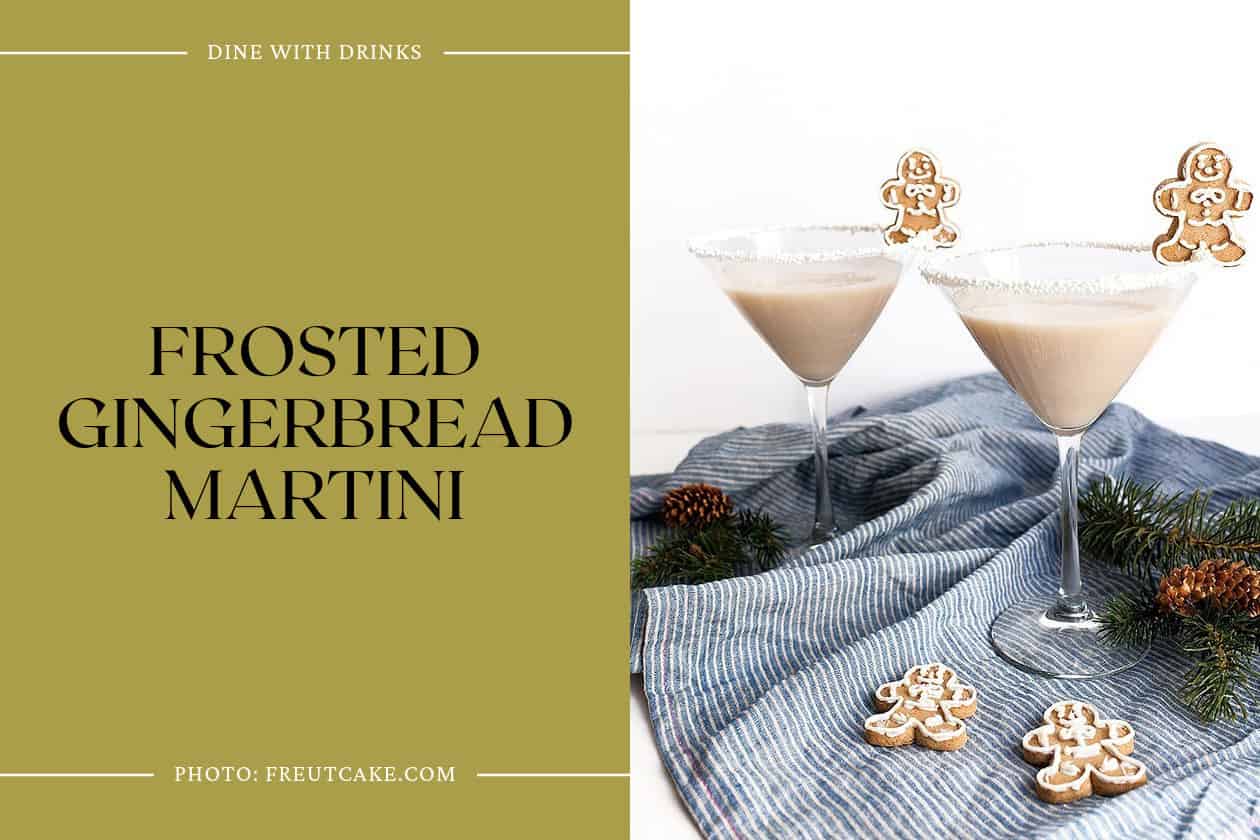 The Frosted Gingerbread Martini is a sweet and festive cocktail that is perfect for the holiday season. It's rimmed with vanilla frosting, sprinkles, and a tiny gingerbread man for garnish, making it a dessert in a glass.
This cocktail packs a holiday punch that will leave you feeling warm and fuzzy inside. The combination of gingerbread liqueur, vanilla vodka, and cream creates a smooth and creamy texture that is sure to please your taste buds.
5. Gingerbread Truffle Martini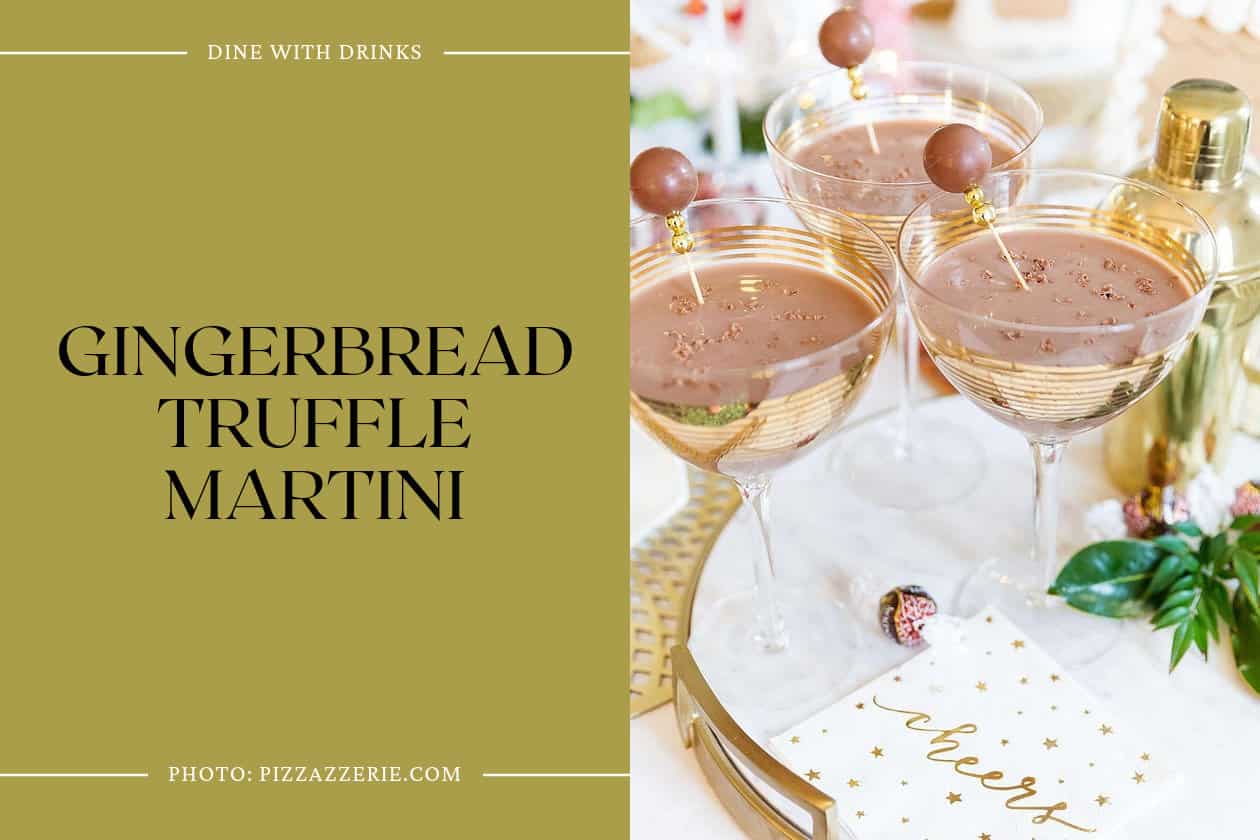 The Gingerbread Truffle Martini is a luxurious and festive cocktail that is perfect for the holiday season. This cocktail is a combination of gingerbread liqueur and vanilla vodka, which creates a sweet and spicy flavor profile.
The addition of a chocolate truffle as a stir stick adds a touch of decadence to the drink. This cocktail is perfect for a holiday party or a cozy night in by the fire. It's definitely worth trying if you're a fan of gingerbread or sweet cocktails.
6. Gingerbread Espresso Martini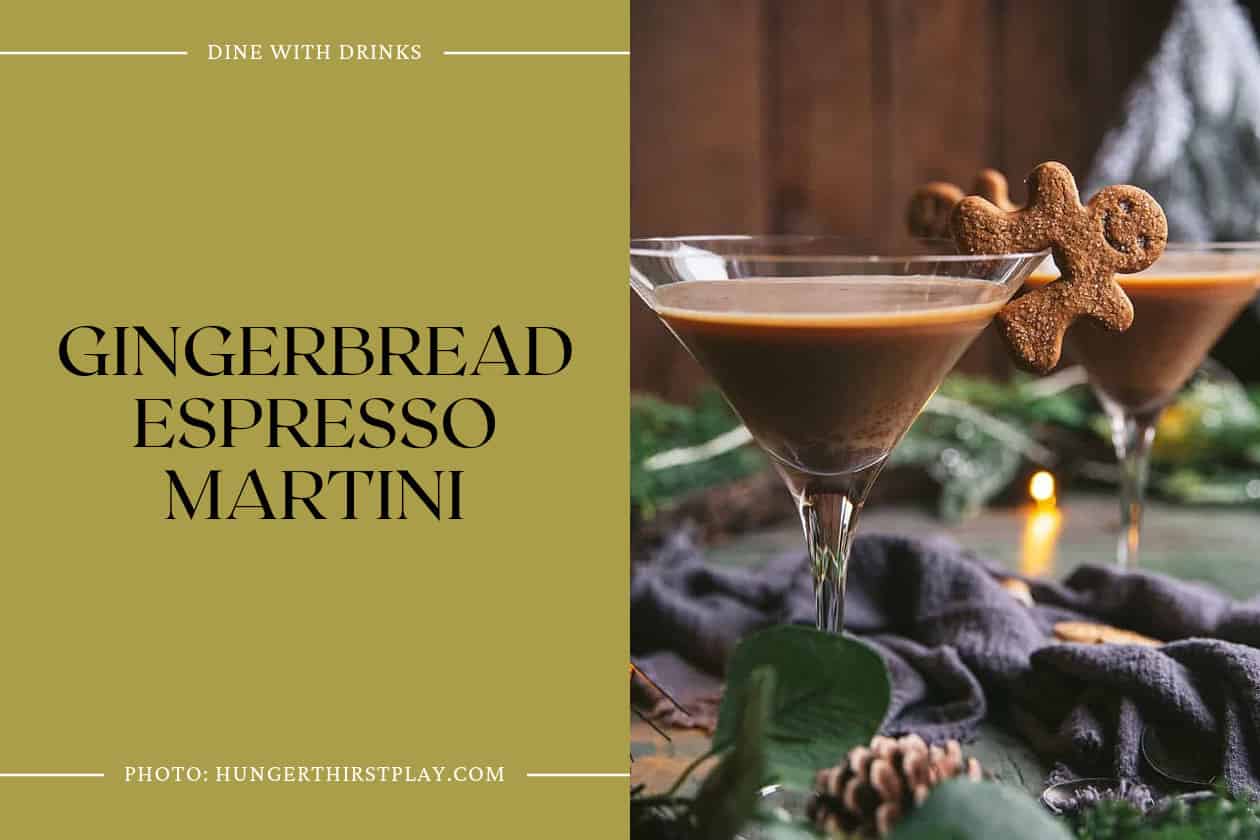 The Gingerbread Espresso Martini is a perfect holiday cocktail that combines the classic flavors of vodka, espresso, and creamy Baileys with a touch of sweet and spicy gingerbread syrup. This cocktail is dangerously tasty and easy to sip, making it a hit at any holiday party.
The addition of gingerbread syrup adds a festive twist to the classic espresso martini, making it a perfect boozy version of a gingerbread latte. The cocktail can be garnished with gingerbread cookies or a sugar and spice rimmed glass for an extra festive touch. If you're looking for a holiday cocktail that's easy to make and sure to impress, the Gingerbread Espresso Martini is a must-try.
7. Gingerbread Jello Shots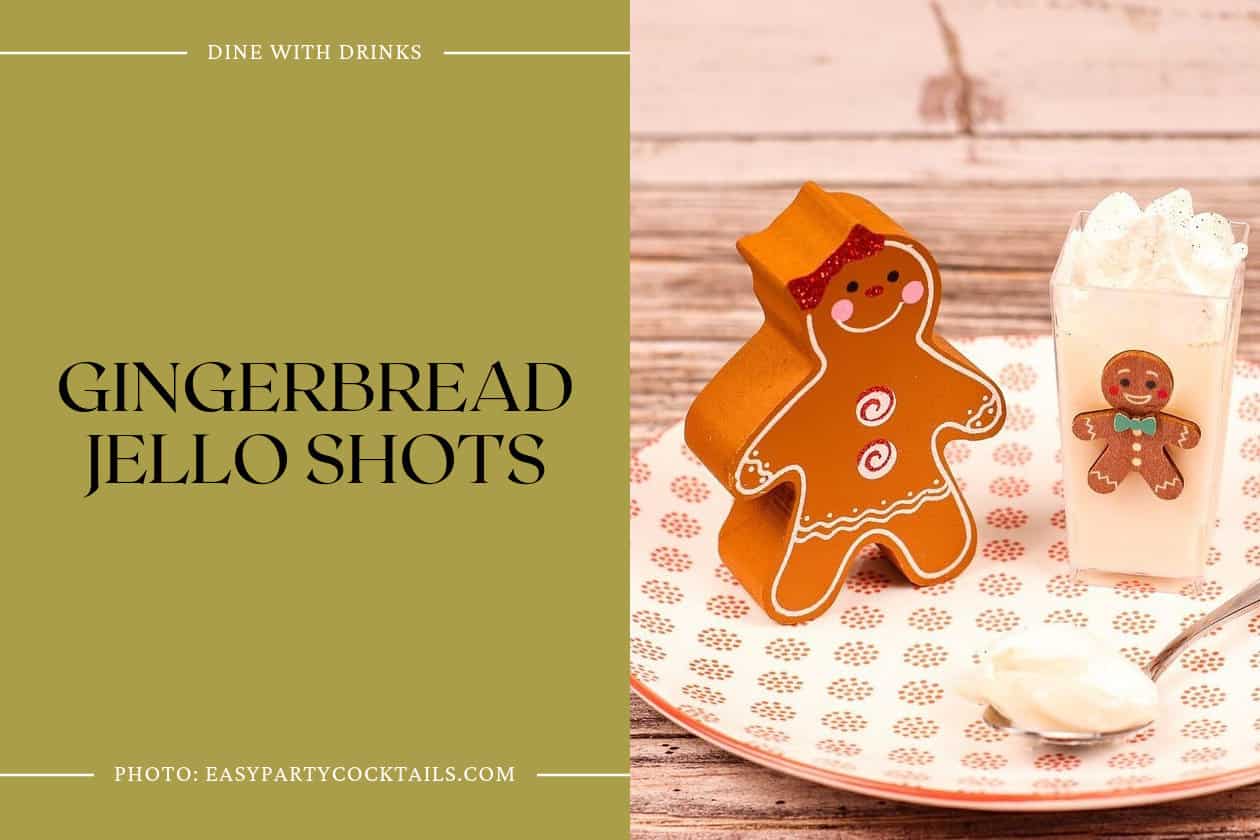 If you're looking for a fun and festive way to enjoy the holiday season, Gingerbread Jello Shots are the perfect choice. Made with white chocolate liqueur, gingerbread liqueur, and marshmallow vodka, these jello shots are a sweet and delicious way to celebrate with friends and family.
Topped with whipped cream and a sprinkle of cinnamon sugar, these jello shots are sure to be a hit at any holiday party. So why not add a little fun and excitement to your holiday season with these tasty Gingerbread Jello Shots?