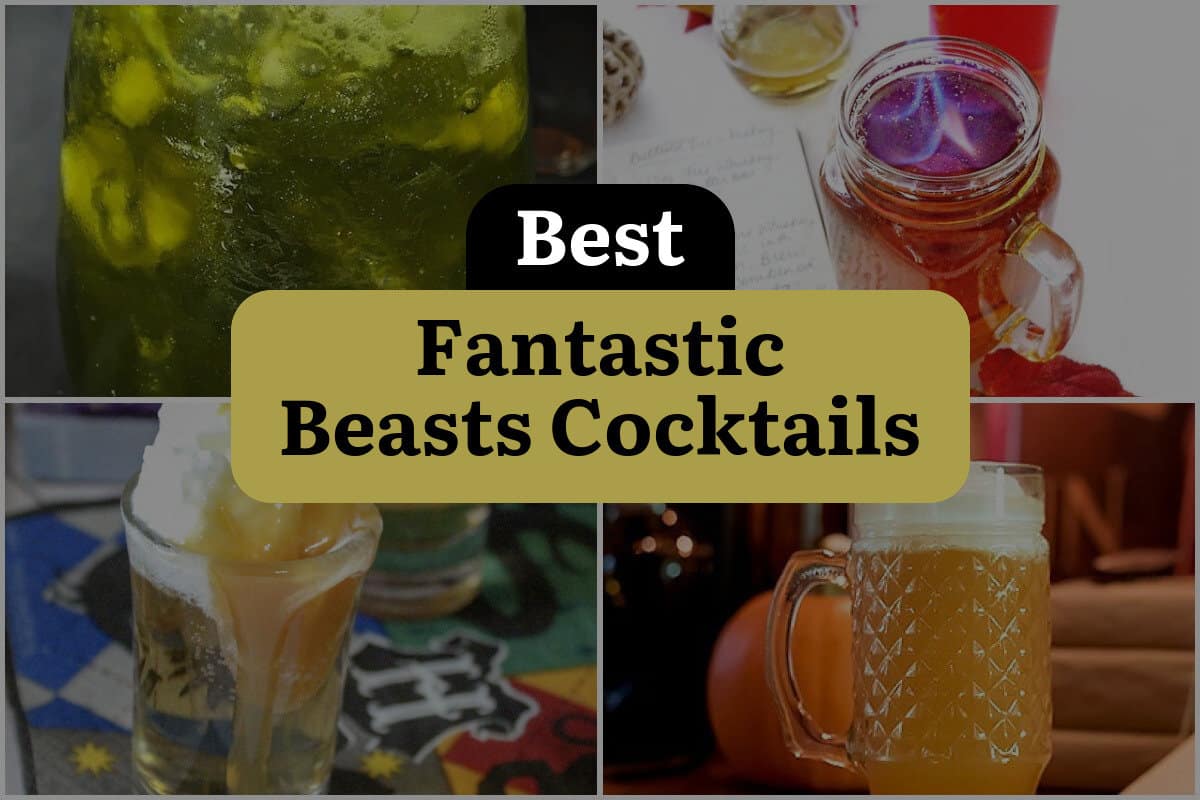 The world of magic is an enchanting place full of surprises, and there is no better way to experience this world than through the Fantastic Beasts franchise.
Whether you are a fan of the books or the movies, you cannot deny the allure of the magical creatures that inhabit this world. From the majestic Thunderbird to the mischievous Niffler, these beasts have captured the hearts of millions of fans worldwide.
But what if you could experience the magic of these creatures in a different way? What if you could taste their essence in a delicious cocktail?
That's right, we are talking about the best Fantastic Beasts Cocktail recipes that will transport you to the wizarding world with every sip.
Each cocktail recipe is inspired by a different magical creature, and the ingredients used are carefully selected to capture the essence of that creature.
From the fiery breath of the Hungarian Horntail to the sweet aroma of the Bowtruckle's foliage, these cocktails are a true representation of the magic that surrounds us.
So, whether you are a seasoned bartender or a novice mixologist, these Fantastic Beasts Cocktail recipes are sure to impress your guests and leave them spellbound.
So grab your wand, dust off your cauldron, and get ready to mix up some magic!
1. Fantastic Beasts Cocktail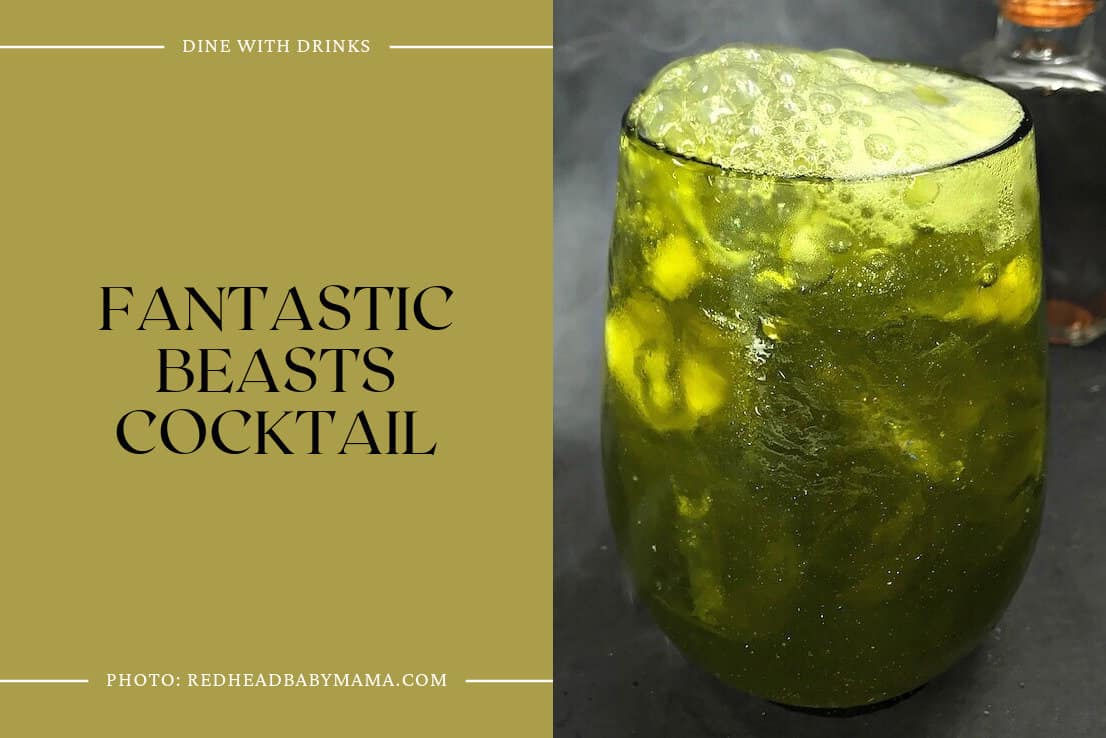 The Fantastic Beasts Cocktail is a magical concoction that any Harry Potter fan would love to try. This green, glowing cocktail is a tropical blend of rum and orange, with edible shimmers adding a touch of sparkle to the drink.
The cocktail is perfect for a movie night, especially when watching Fantastic Beasts and Where to Find Them or the Crimes of Grindelwald. The cocktail is a must-try for anyone who wants to add a little magic to their evening. With its unique appearance and delicious taste, the Fantastic Beasts Cocktail is sure to be a hit at any party.
2. Buttered Fire Whisky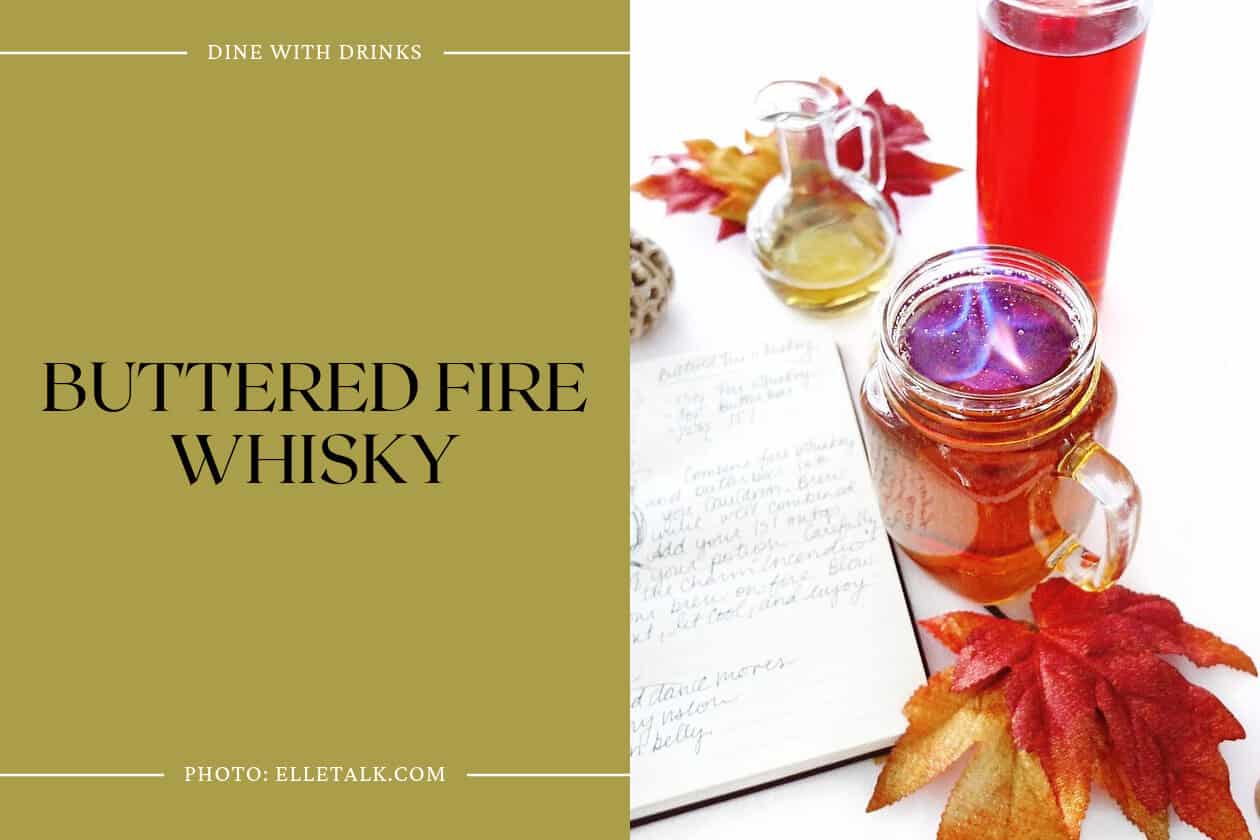 The "Buttered Fire Whisky" is a must-try cocktail for any Harry Potter fan. This magical drink is a combination of sweet butterscotch soda and spicy cinnamon whiskey, which creates a warm and flavorful taste. The cocktail is topped off with a floating flame, which adds a touch of excitement and magic to the drink.
The flame is created using flammable Bacardi 151, so it's important to exercise caution when making this cocktail. The "Buttered Fire Whisky" is perfect for celebrating a new Harry Potter book or for any occasion that calls for a little bit of magic. Be sure to give this cocktail a try and experience the wizarding world in a whole new way.
3. Butterbeer Shots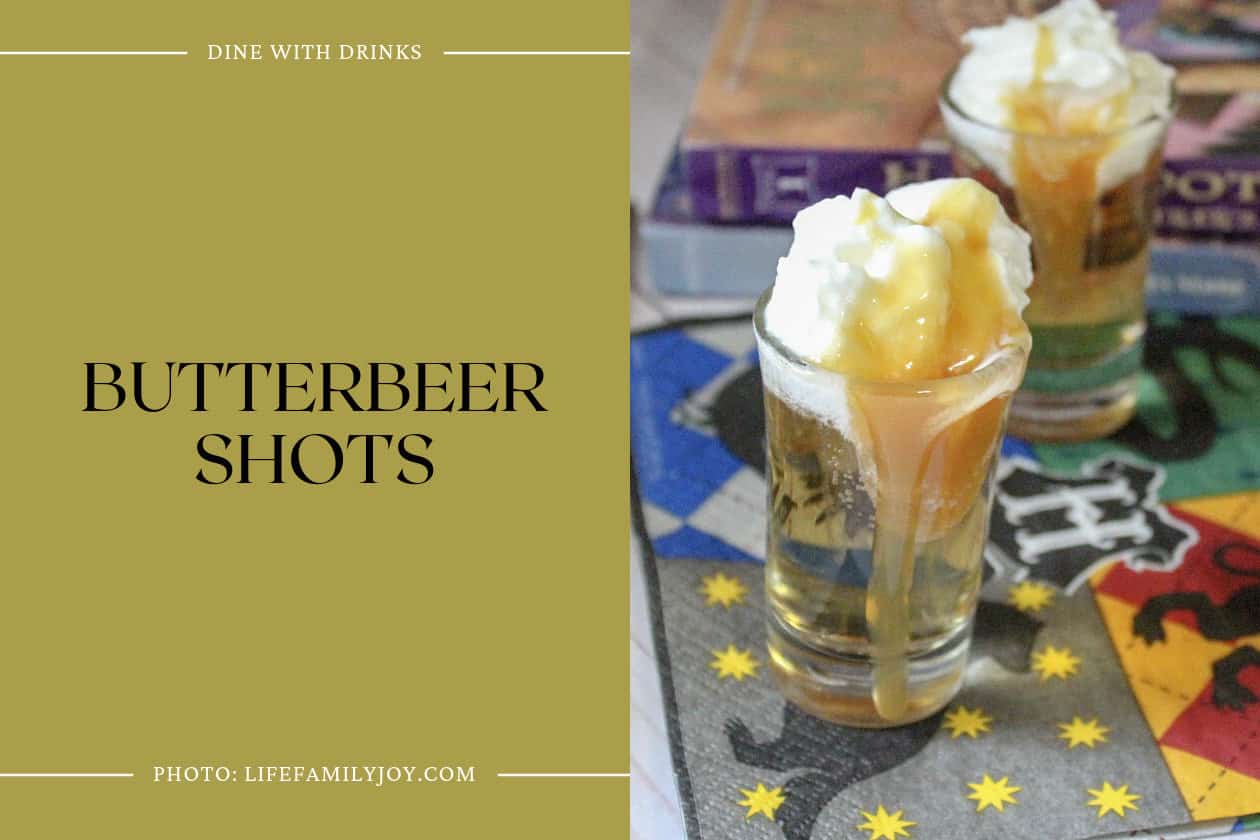 If you're a Harry Potter fan, you'll definitely want to try the Butterbeer Shots cocktail. This sweet and creamy drink is the perfect after-dinner dessert drink, made with only two main ingredients and two optional toppings.
To give it that extra creamy taste, whipped cream is added to the top, and butterscotch topping is drizzled over it for a final touch. This cocktail is perfect for any upcoming Harry Potter themed parties or a Fantastic Beasts viewing party before the big release. Don't miss out on this fun and tasty drink that's sure to impress your guests.
4. Boozy Butterbeer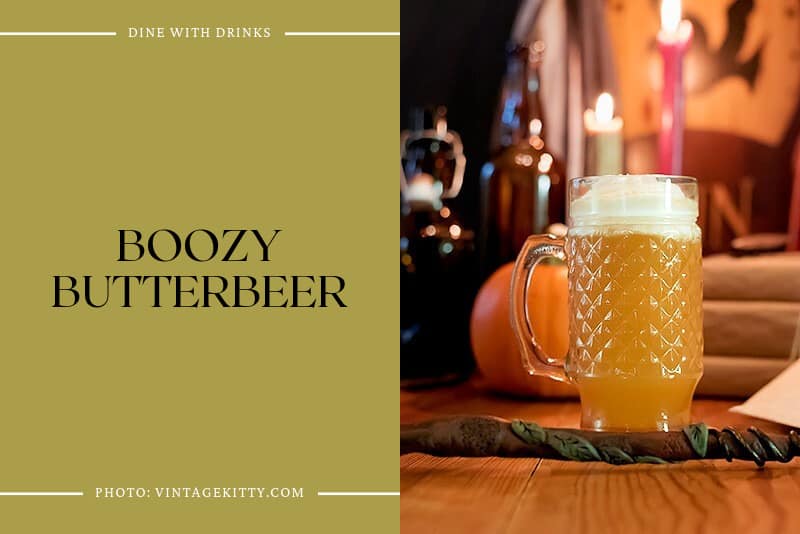 "Boozy Butterbeer" is a must-try cocktail for any Harry Potter fan who wants to experience the wizarding world in an adult way. This cocktail combines homemade butterscotch syrup, sparkling apple cider, rum, and butterscotch liqueur to create a sweet and rich drink with a kick.
The addition of butterscotch syrup gives it an extra hint of flavor, making it stand out from other butterbeer recipes. It's perfect for a themed party or a cozy date night for two. This cocktail is sure to transport you to Hogsmeade and give you the feeling of being a part of the magical world of Harry Potter.
5. Butterbeer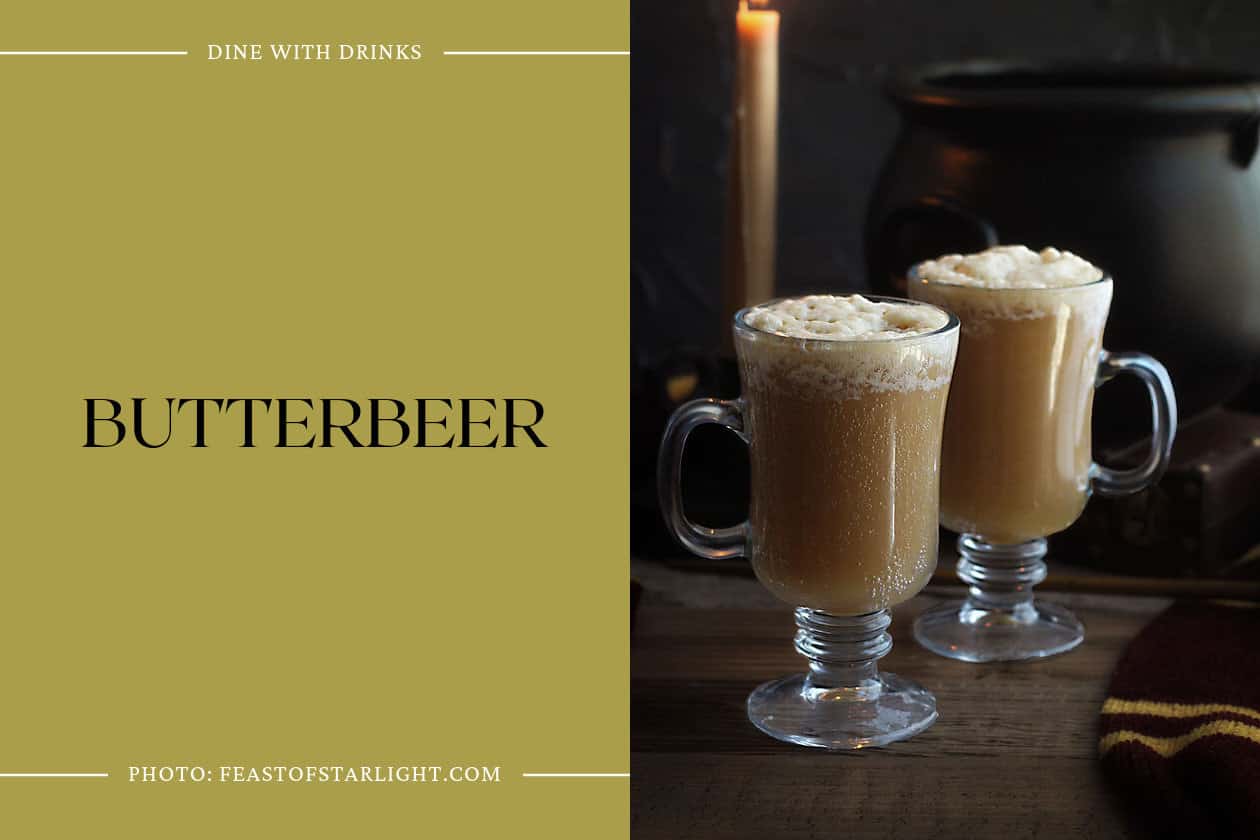 One of the most iconic drinks in the wizarding world, Butterbeer is a must-try for any Harry Potter fan. This Fantastic Beasts Cocktail recipe is a delicious blend of butterscotch and cream soda, creating a sweet and creamy drink that's perfect for any occasion.
While there are many variations of this drink available online, this recipe is incredibly simple and easy to make, making it a great option for those who want to whip up a big batch for their friends. Whether you're hosting a Harry Potter-themed party or just looking for a fun and tasty drink to enjoy, Butterbeer is definitely worth trying out. So why not grab your wand and give this magical drink a try?