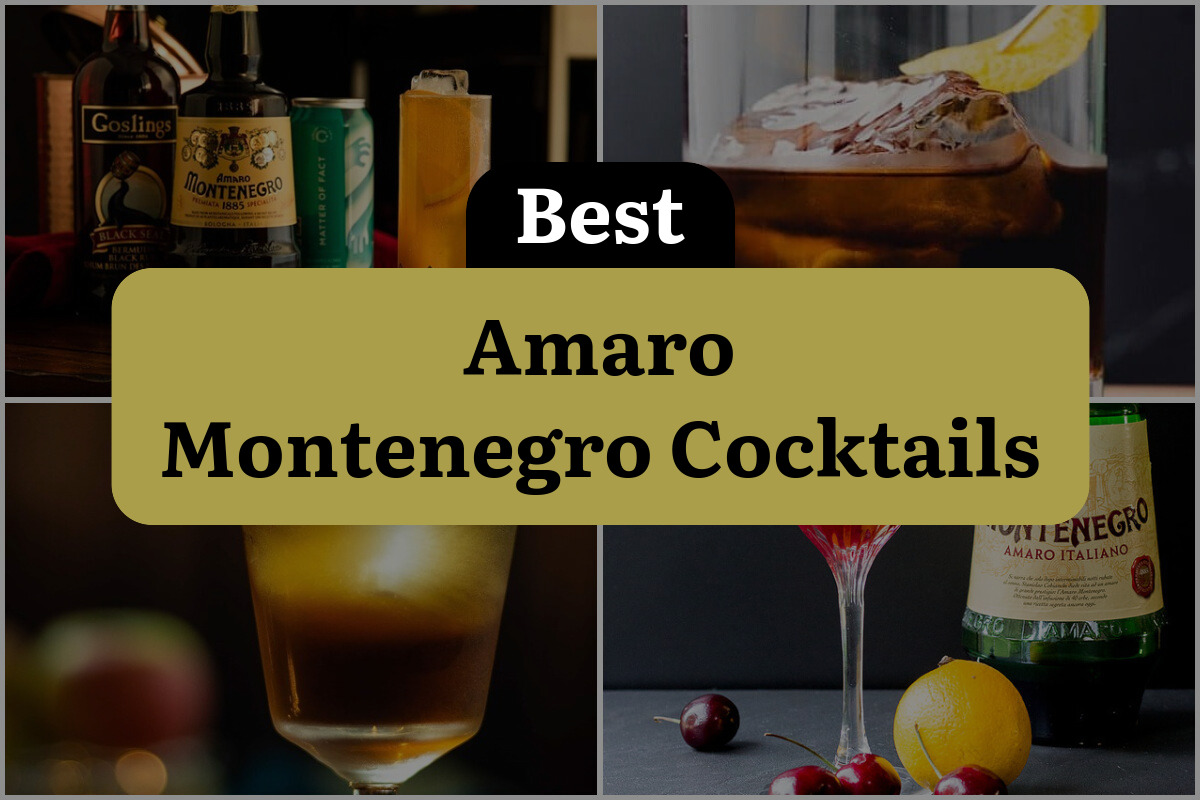 As a bartender, I've had the pleasure of experimenting with different types of liqueurs and spirits. However, there is one particular ingredient that has recently caught my attention: Amaro Montenegro.
This Italian liqueur has a unique blend of herbs and spices, making it a versatile ingredient in cocktails. From its sweet and floral notes to its bitter and herbal undertones, Amaro Montenegro adds complexity and depth to any drink.
Amaro Montenegro was first created in 1885 by a herbalist named Stanislao Cobianchi. He was inspired by his travels to the Far East and his knowledge of herbs and spices to create a liqueur that was both delicious and medicinal.
Today, Amaro Montenegro is still made using the original recipe and is a popular choice among bartenders and cocktail enthusiasts alike.
What sets Amaro Montenegro apart from other liqueurs is its ability to enhance the flavors of other ingredients in a cocktail. It pairs well with citrus, herbs, and even spicy ingredients like ginger.
Its versatility makes it a great addition to both classic and modern cocktails. Whether you're looking for a refreshing drink on a hot summer day or a cozy nightcap, Amaro Montenegro has got you covered.
So, if you're looking to add some complexity and depth to your cocktail game, look no further than Amaro Montenegro.
In this post, I'll be sharing some of the best Amaro Montenegro cocktail recipes that are sure to impress your guests and your taste buds. So, grab a bottle of Amaro Montenegro and let's get mixing!
1. Amaro Giorno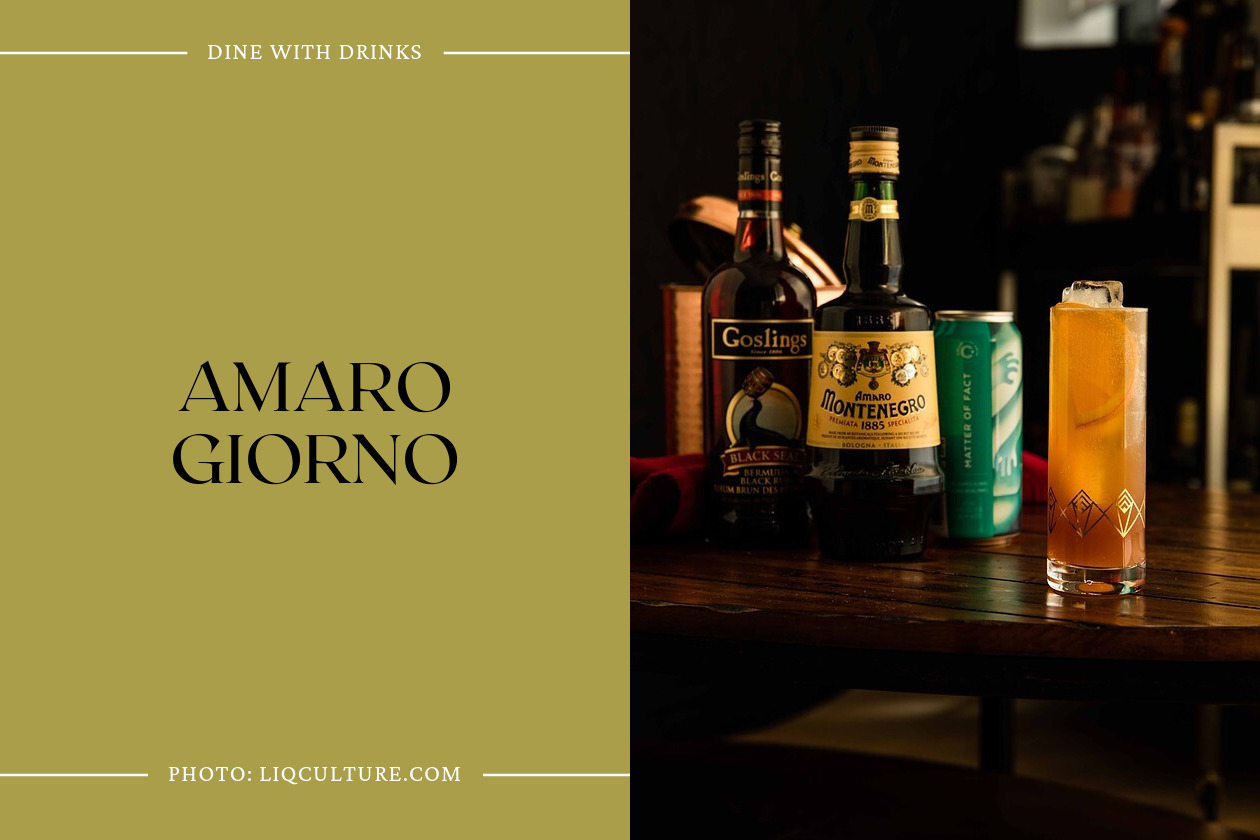 If you're looking for a unique and flavorful cocktail to impress your guests, then the Amaro Giorno is a must-try. This cocktail features the popular Amaro Montenegro, which is known for its perfect balance of bitter and sweet notes. The addition of Gosling's Black Seal Rum and fresh citrus juice adds a delicious complexity to the drink, while the Collective Arts Matter of Fact Dry Hopped Blonde Ale brings a refreshing effervescence and hoppy flavor.
This easy-to-make cocktail is perfect for a Valentine's Day brunch or any occasion where you want to impress your guests with a unique and delicious drink. Don't miss out on this amazing cocktail – give the Amaro Giorno a try today!
2. Montenegroni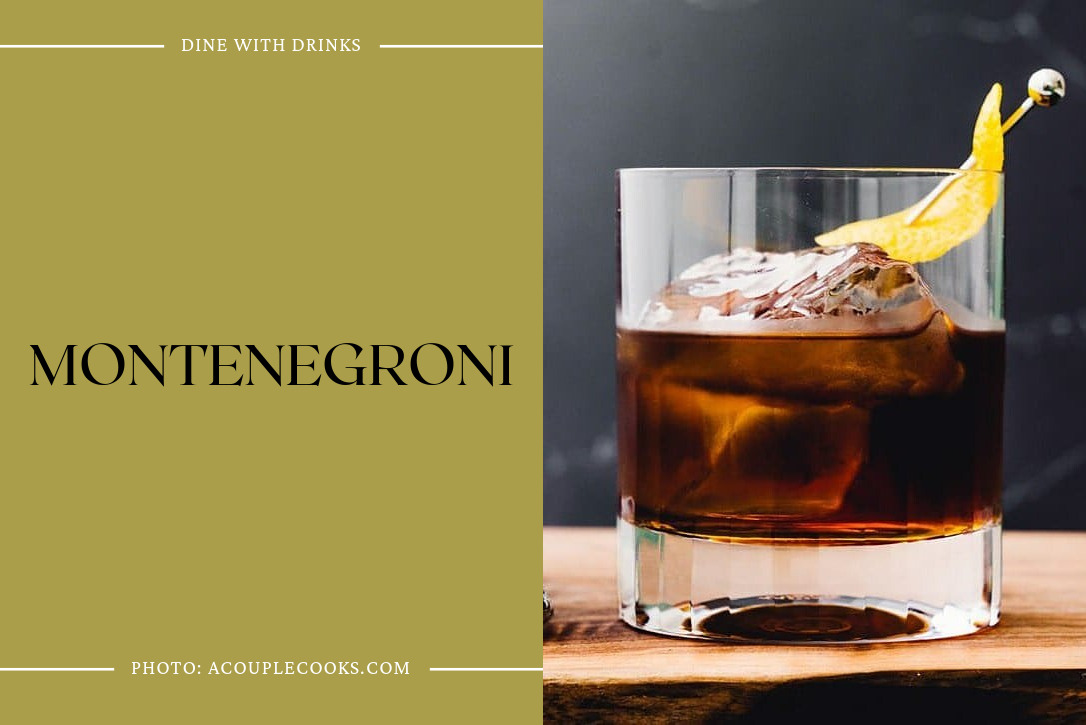 If you're a fan of the classic Negroni cocktail, then you'll definitely want to try the Montenegroni. This twist on the classic cocktail replaces the traditional Campari with Amaro Montenegro, giving it a unique, floral flavor.
While Amaro Montenegro may not be everyone's favorite amaro, it works perfectly in this cocktail. The Montenegroni is a great option for those who want to try something new while still enjoying the classic Negroni taste. So, if you're looking for a new cocktail to add to your repertoire, give the Montenegroni a try.
3. Amaro Ginger Mutsu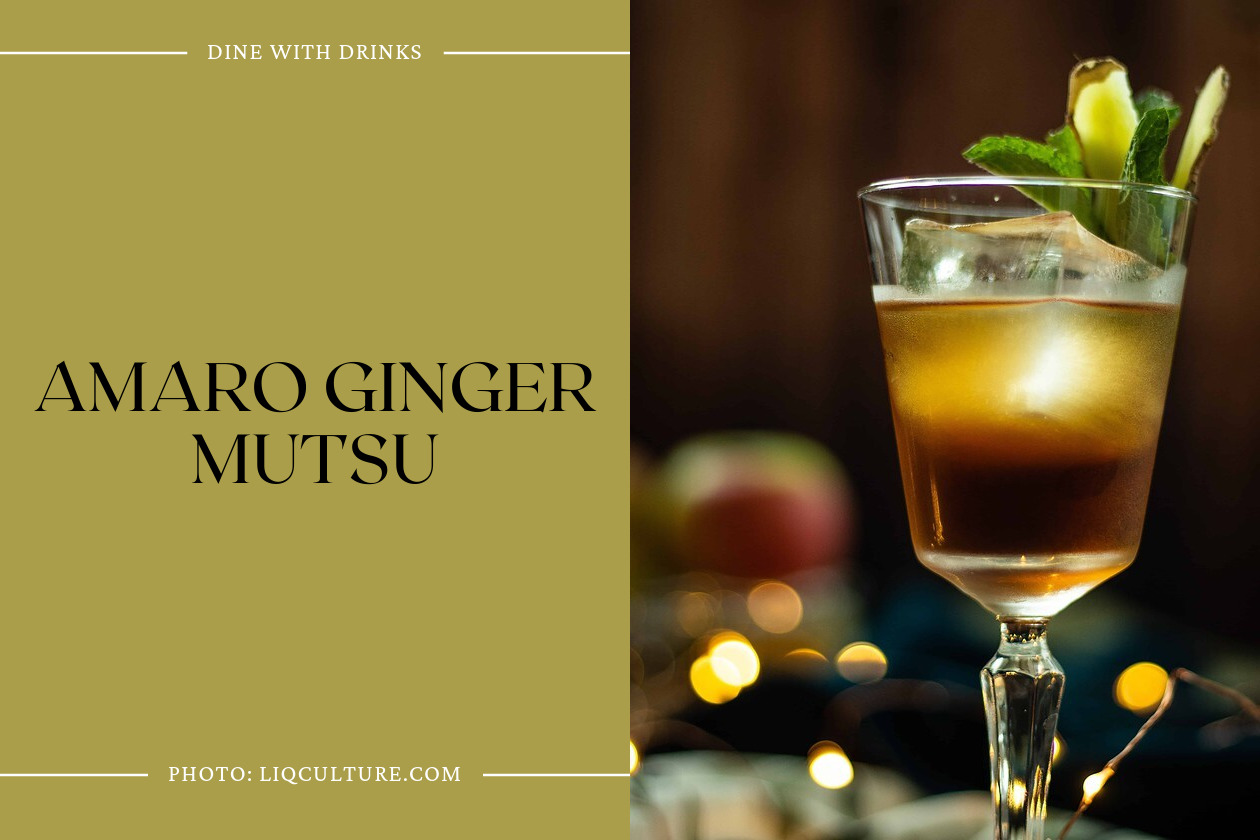 The Amaro Ginger Mutsu cocktail is a unique and exciting addition to the world of Amaro Montenegro cocktails. The combination of H by Hine Rare Cognac, Amaro Montenegro, Bar Keep's Apple bitters, fresh ginger, and a Fino Sherry infused with Mutsu Apple creates a complex and well-balanced drink.
The Mutsu apple, originally from Japan, adds a touch of sweetness and delicacy to the cocktail, while the Amaro Montenegro and Fino Sherry provide a subtle bitterness and depth of flavor. The ginger garnish adds a gentle heat to the drink, making it a perfect choice for those who enjoy a little spice in their cocktails. Overall, the Amaro Ginger Mutsu is a must-try for anyone looking for a unique and sophisticated cocktail experience.
4. Ruby Tuesday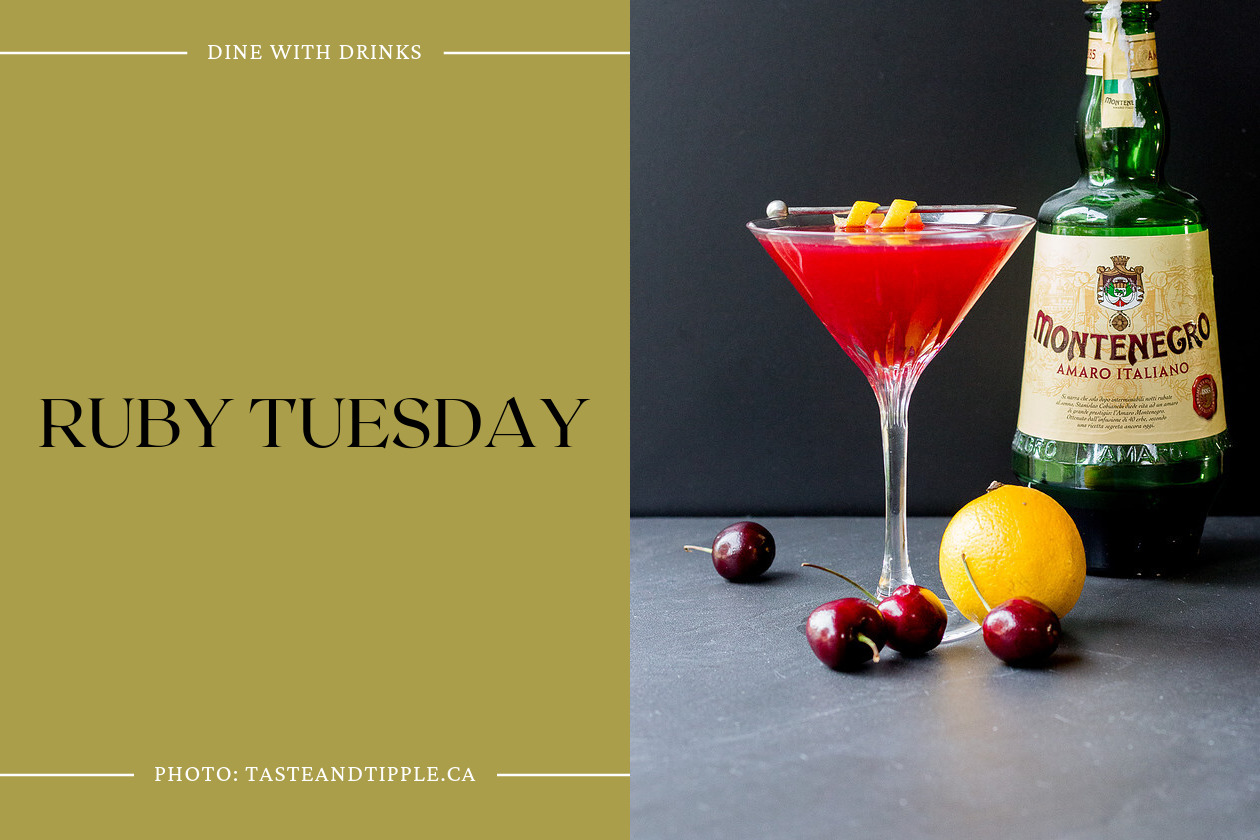 If you're a fan of cherries, then you'll definitely want to try the Ruby Tuesday cocktail. This drink is a perfect blend of rye, Amaro Montenegro, and freshly squeezed lemon juice, with just the right amount of sweetness from seasonal cherries. The colour of the cocktail is a beautiful crimson red, making it a great choice for a fancy night out or a special occasion.
The recipe yields enough cocktail to fill a martini glass to the brim, so be prepared for a full-bodied drink. The Ruby Tuesday is a spirited cocktail that perfectly balances the natural sweetness of cherries with the bitter Amaro Montenegro. It's definitely worth trying if you're looking for a unique and flavourful cocktail.