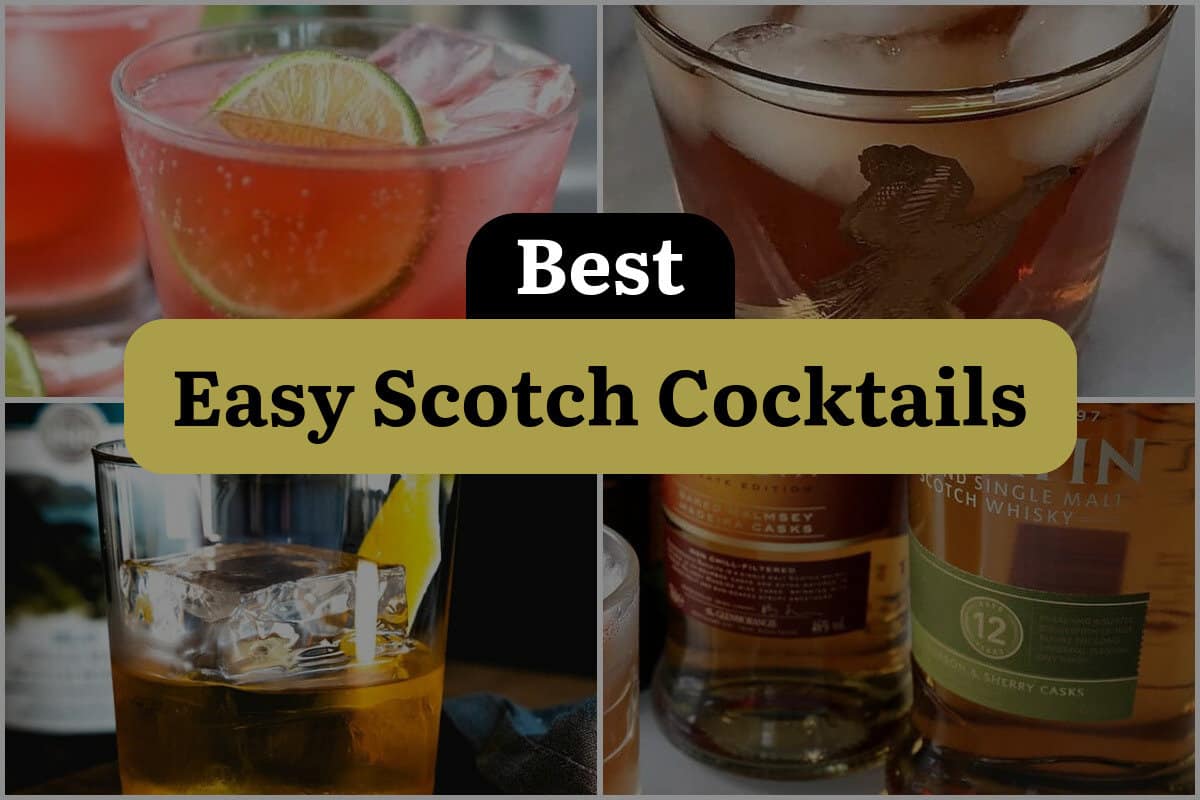 Scotch is one of the most iconic alcoholic beverages in the world. It's a drink that has been enjoyed by many for centuries, and it's easy to see why.
With its unique smoky flavor and smooth finish, Scotch is a drink that appeals to both seasoned drinkers and those new to the world of spirits.
But what many people don't realize is that Scotch is also a great base for cocktails.
While it's often enjoyed neat or on the rocks, Scotch can also be mixed with other ingredients to create delicious and complex cocktails that are perfect for any occasion.
Whether you're a seasoned bartender or just looking to impress your friends at your next party, there are plenty of easy Scotch cocktail recipes that you can try.
From classic cocktails like the Old Fashioned and the Manhattan to more modern creations like the Penicillin and the Rusty Nail, there's no shortage of delicious drinks to choose from.
So if you're looking to take your Scotch game to the next level, be sure to check out some of the best easy Scotch cocktail recipes out there.
Whether you prefer sweet or savory, spicy or citrusy, there's a Scotch cocktail out there that's perfect for you. So grab your shaker and your favorite bottle of Scotch, and get ready to mix up some of the most delicious drinks you've ever tasted.
1. Blood & Sand Cocktail
The Blood & Sand Cocktail is a unique and delicious Scotch cocktail that is perfect for those looking for a low-carb option. This cocktail has a blend of orange, cherry, and Scotch flavors, with a hint of lime and ginger ale. The recipe has been adapted from the original version to make it low-carb and easy to make.
The cocktail is a refreshing drink that can be enjoyed all year round, and it is a great alternative to traditional Scotch cocktails. If you are looking for a new and exciting cocktail to try, the Blood & Sand Cocktail is definitely worth a shot.
2. The Mickie Walker Cocktail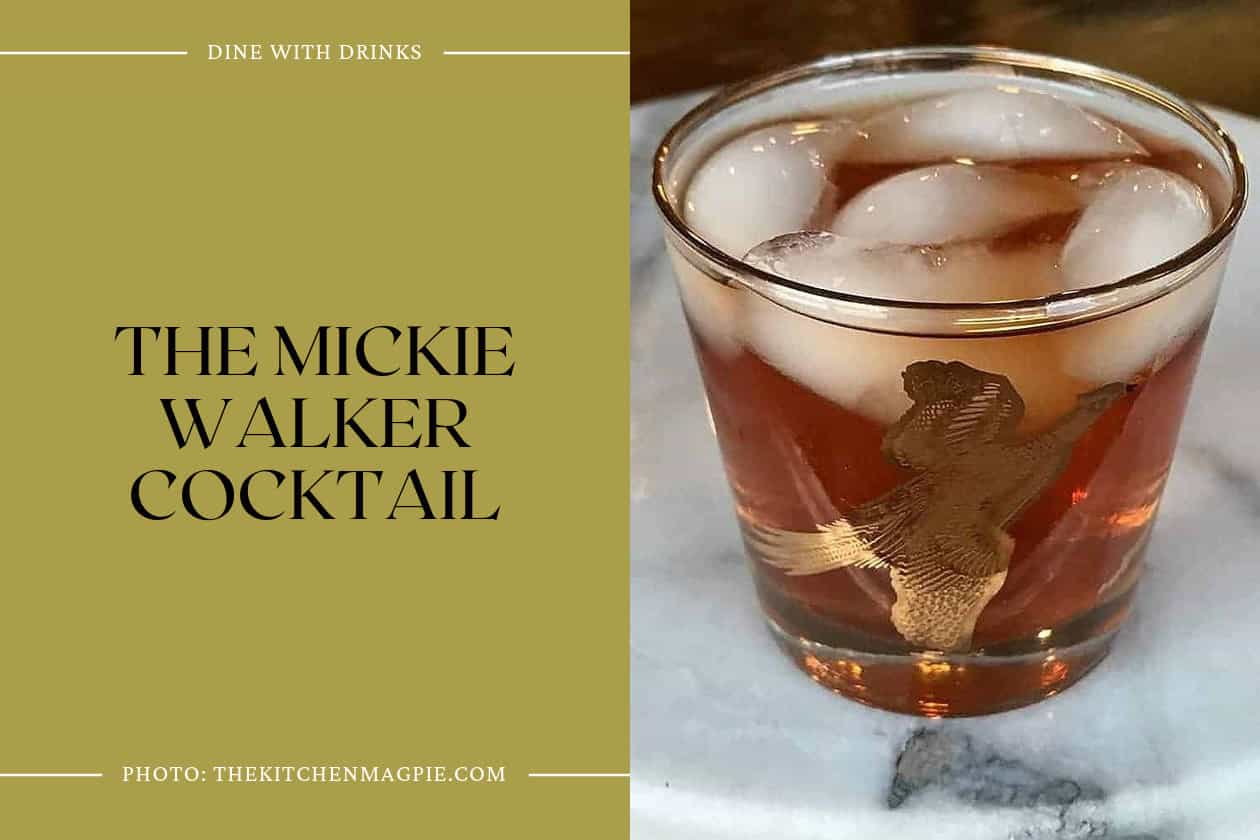 The Mickie Walker Cocktail is a perfect choice for those who love scotch but have a low-quality bottle lying around. This easy scotch-based cocktail combines sweet vermouth, lemon juice, and grenadine with scotch to create a delicious and refreshing drink.
The best part is that it only requires four simple ingredients, making it a great option for aspiring home bartenders. If you're a scotch lover, this cocktail is a must-try. So, grab your vintage bird glasses and give it a shot!
3. Godfather Cocktail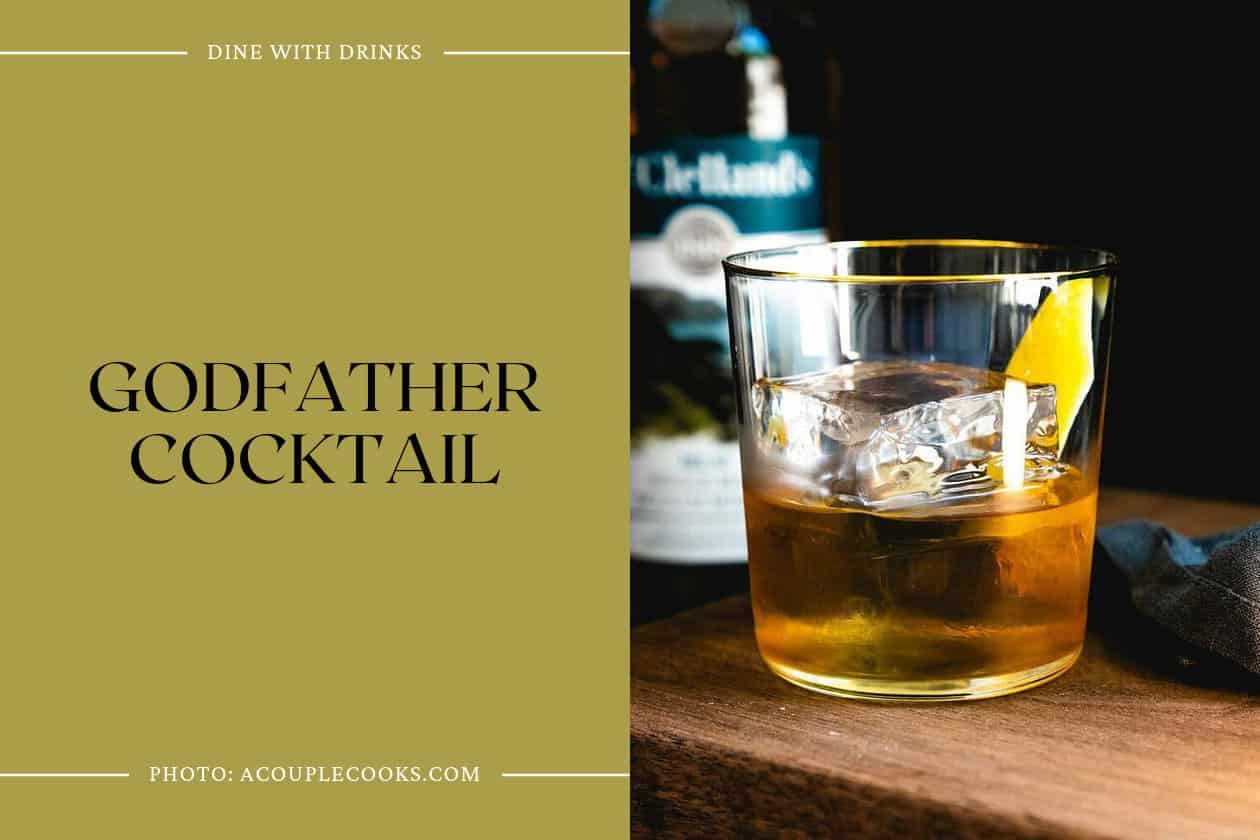 The Godfather Cocktail is a two-ingredient drink that is perfect for Scotch lovers and those who are new to the spirit. It combines the nutty sweetness of amaretto with the spicy finish of Scotch whiskey to create a deliciously simple cocktail.
The drink is believed to be named after the movie "The Godfather" and became popular in the 1970s when cocktails were strong and sweet. The Godfather is a great way to introduce yourself to the world of Scotch or to enjoy a quick and easy drink. Try it out and see why it's a classic cocktail that has stood the test of time.
4. Scotch Whisky Sour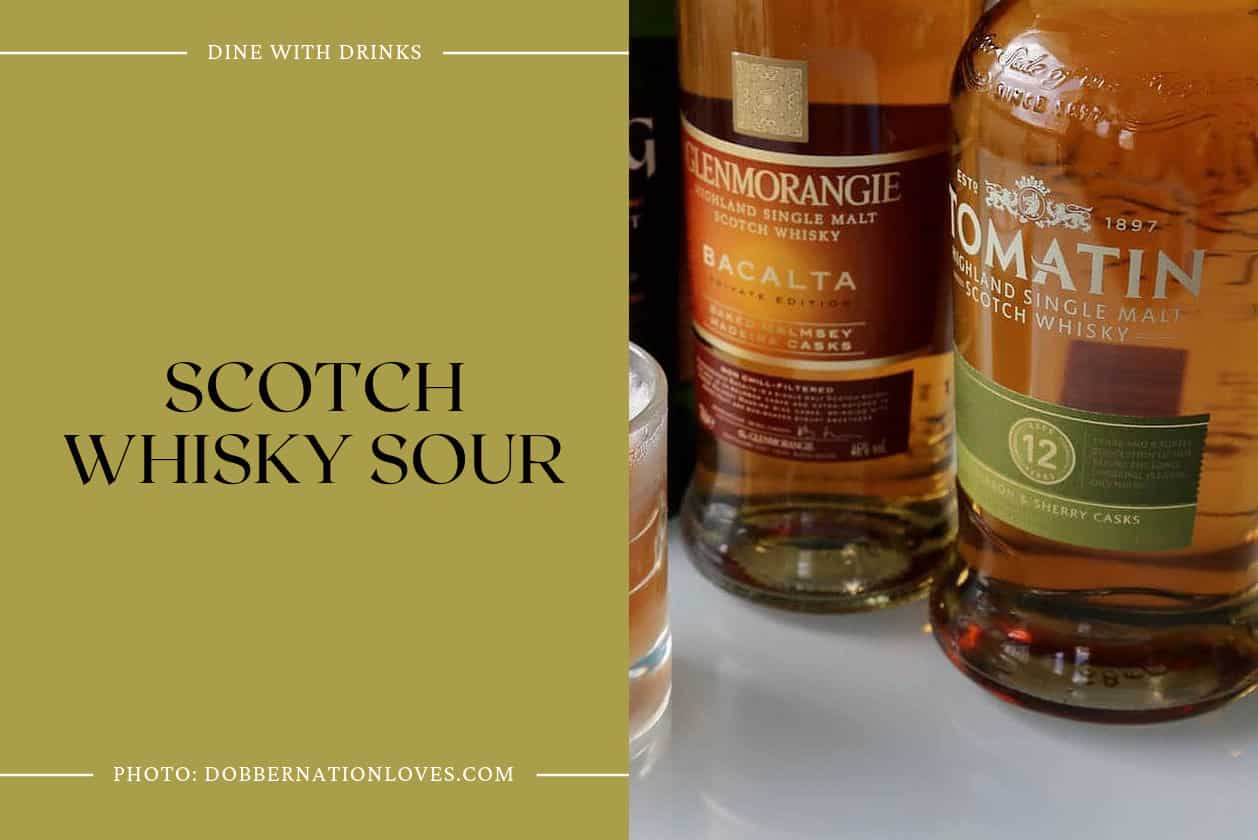 The Scotch Whisky Sour is a refreshing and citrus-infused cocktail that is perfect for any occasion. Made with premium Scotch whisky, freshly squeezed lemon juice, simple syrup, bitters, and egg white, this cocktail is easy to make and ready to serve in just a few minutes.
The cocktail is best enjoyed during the fall and winter months, making it a perfect addition to holiday parties and Thanksgiving dinners. The Scotch Whisky Sour is a real crowd-pleaser and is sure to impress your guests with its smooth and flavorful taste. So, if you're looking for an easy and delicious Scotch cocktail recipe, be sure to try the Scotch Whisky Sour.
5. Rob Roy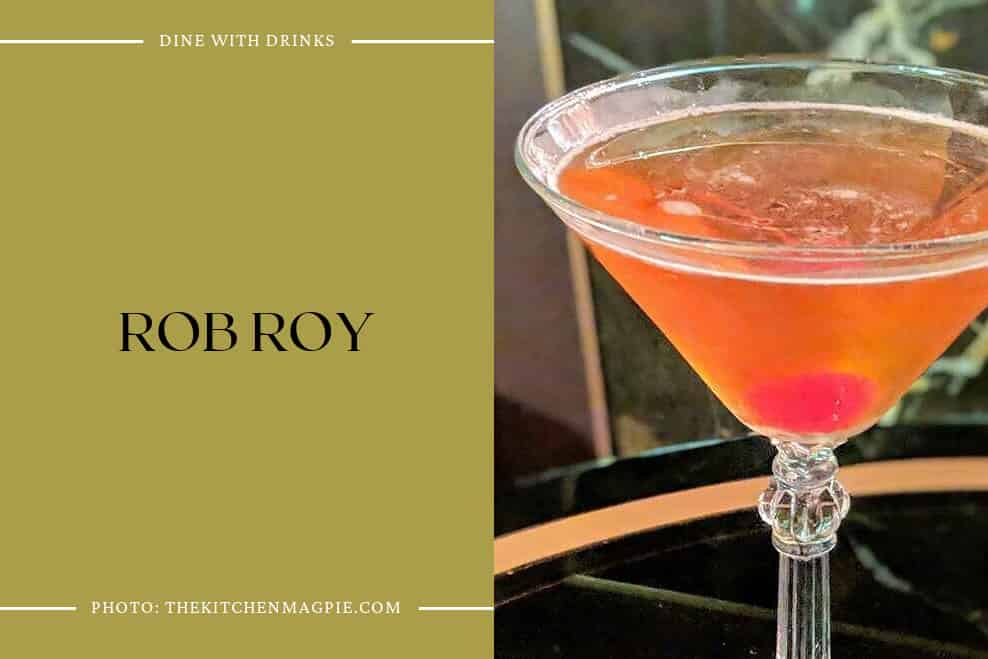 The Rob Roy is a classic Scotch cocktail that's been around since the 19th century. It's essentially a Manhattan made with Scotch, giving it a distinct flavor.
With only three ingredients, it's easy to make and perfect for sipping on a cold evening. Even if you're not a fan of Scotch, the Rob Roy's unique flavor profile may surprise you. It's a must-try for any cocktail lover.
6. Roaring Rob Roy Cocktail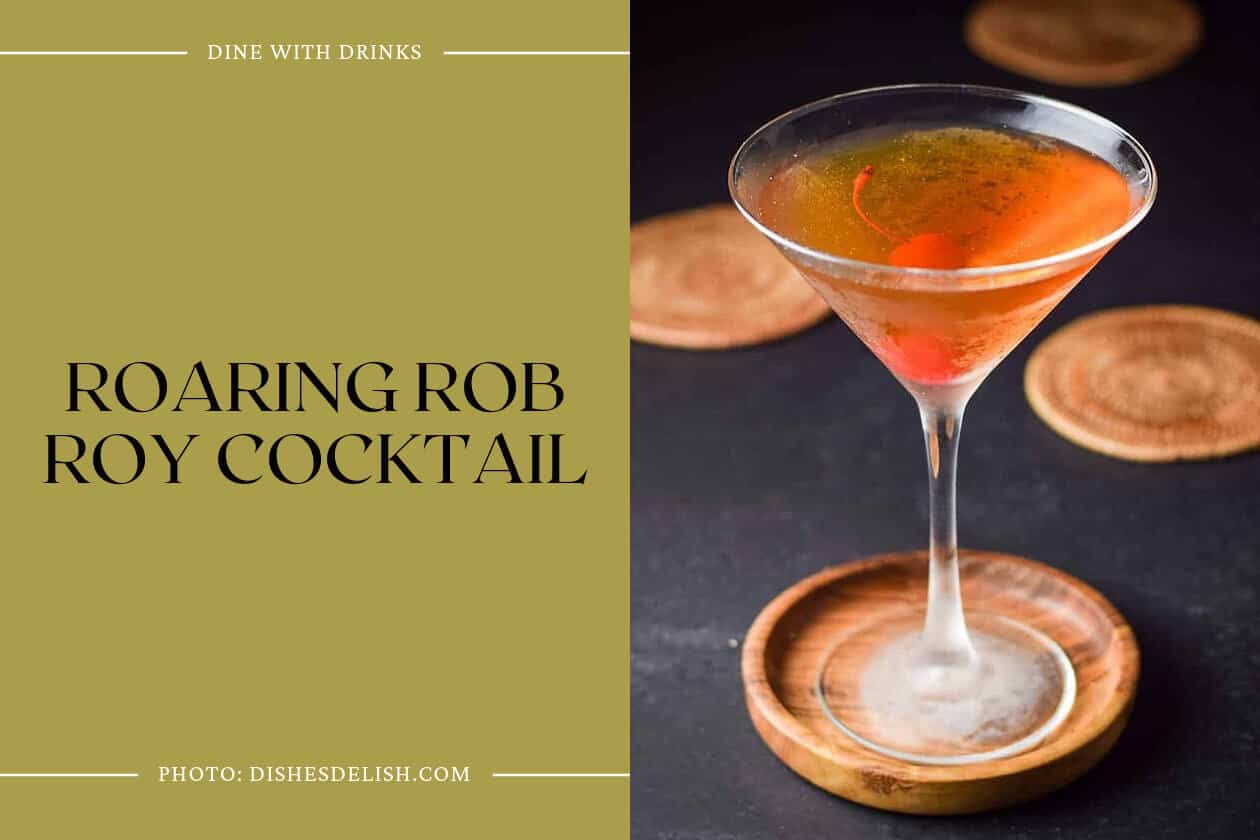 The Roaring Rob Roy Cocktail is a scotch-based cocktail that is a twist on the classic Manhattan cocktail. Made with scotch, sweet vermouth, bitters, and a maraschino cherry for garnish, this cocktail is easy to make and perfect for scotch lovers.
The scotch used in the cocktail is Monkey Shoulder, which adds a delicious flavor to the drink. The cocktail is served in a chilled martini glass, and the frost on the glass adds to the overall experience of the drink. The Roaring Rob Roy Cocktail is a great option for those who want to try something new and different with their scotch.
7. Bobby Burns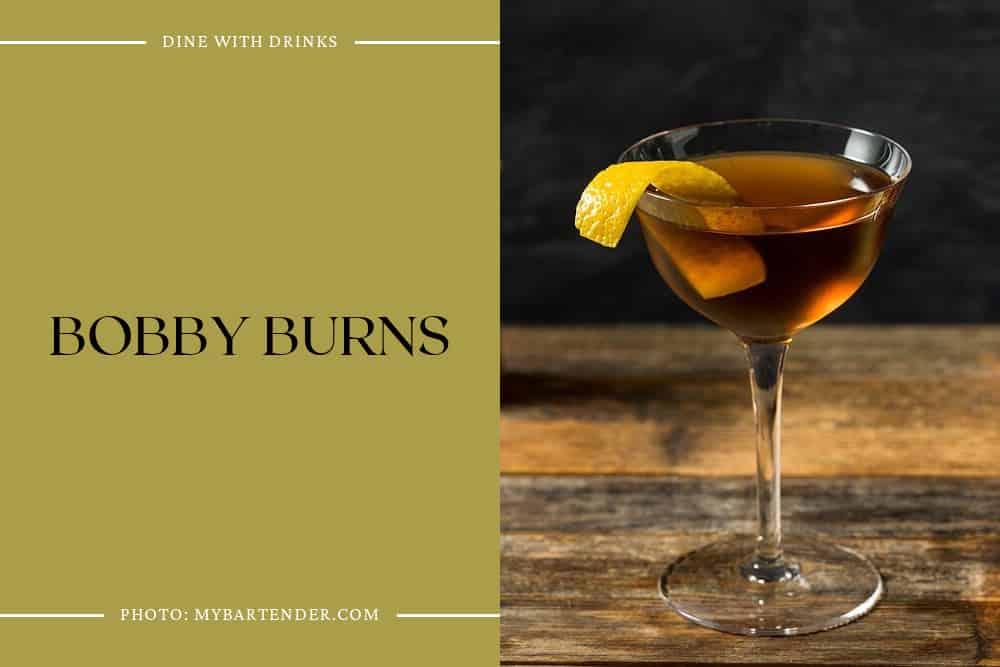 If you're looking for a lesser-known but delicious blended whisky cocktail, the Bobby Burns is definitely worth trying. This dry and smooth drink has a rich, slightly herbal flavor that is sure to please. Made with equal parts blended scotch whisky and vermouth, as well as a dash of herbal liqueur, the Bobby Burns is a close cousin to the Rob Roy and the Manhattan.
It's believed to be named after famous Scottish poet Robert Burns, and is a great way to celebrate his birthday on January 25th. For an extra kick, you can try the Robert Burns variation, which adds a dash of absinthe. If you're a fan of blended whisky cocktails, the Bobby Burns is definitely one to add to your list.
8. Rusty Nail Cocktail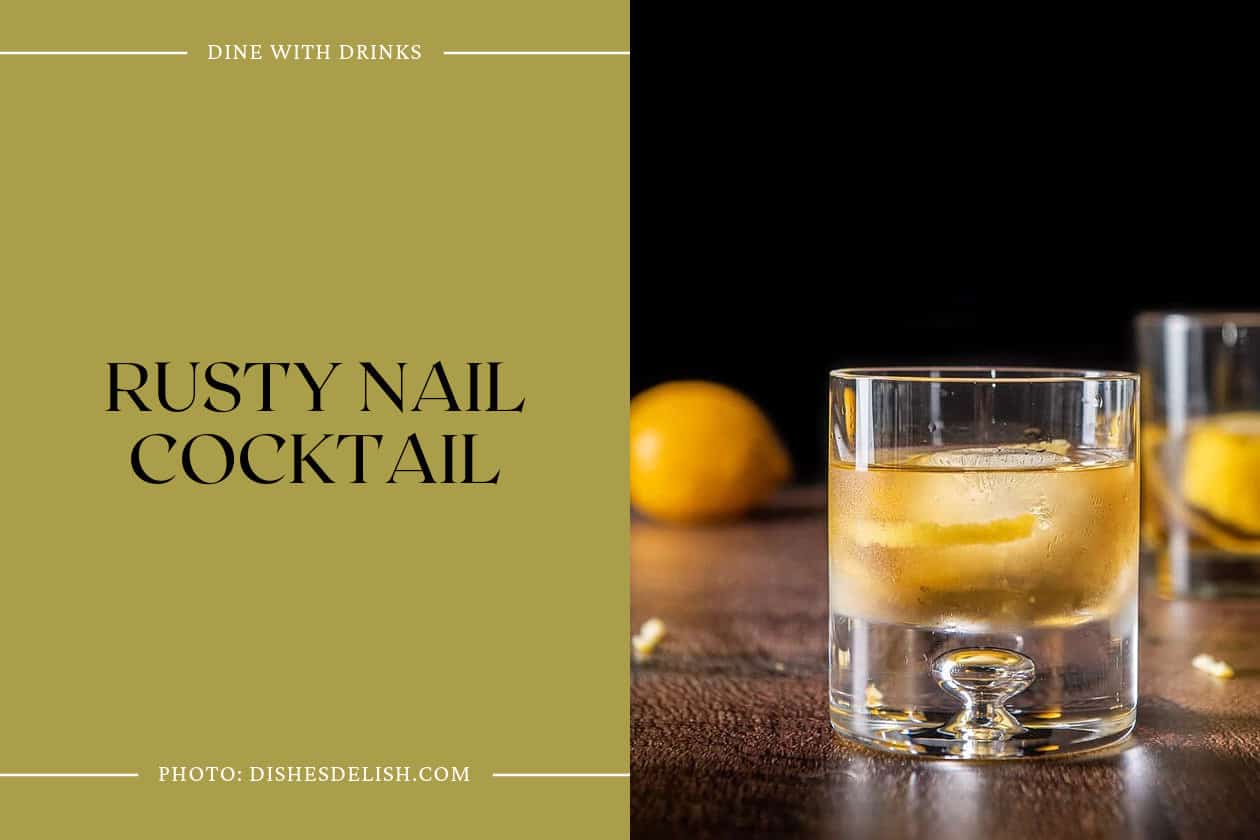 The Rusty Nail Cocktail is a classic and easy-to-make cocktail made with quality scotch and Drambuie. The blend of aged Scotch whiskey, spices, herbs, and heather honey in Drambuie gives the cocktail its unique flavor and sweetness.
It's perfect for those who want to try scotch whisky for the first time and has been a popular choice at parties for years. Don't let the strange name deter you from trying this delicious and classic cocktail.