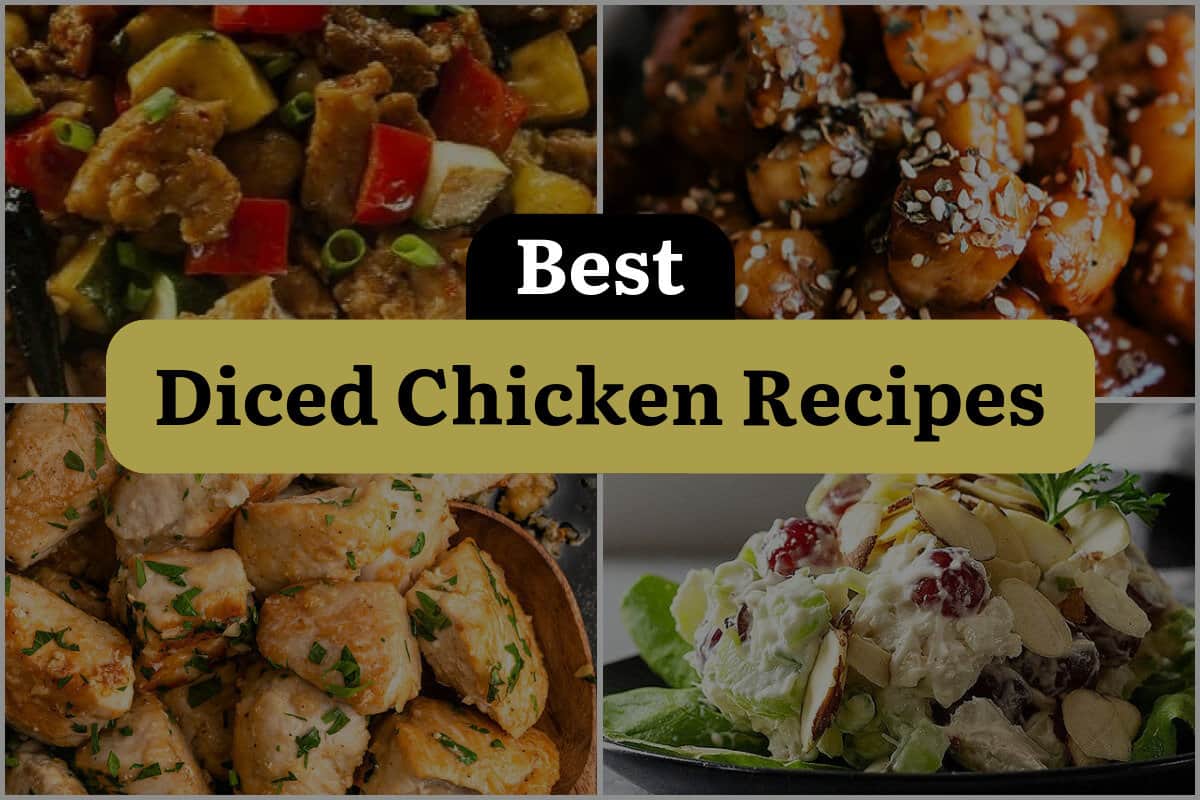 Are you tired of the same old chicken dishes? Looking to add some excitement to your meals? Look no further! In this blog post, we will explore the world of diced chicken recipes that are sure to tantalize your taste buds. From zesty stir-fries to flavorful curries, these recipes will transform your diced chicken into mouthwatering masterpieces.
Whether you're a seasoned chef or a beginner in the kitchen, these recipes are easy to follow and guaranteed to impress. So, grab your cutting board and get ready to dice your way to culinary bliss with these best diced chicken recipes!
1. Chicken Murphy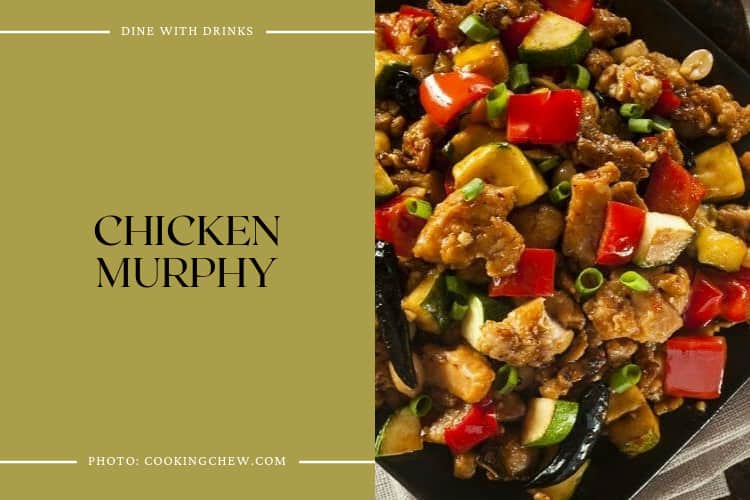 Chicken Murphy is a flavorful and satisfying diced chicken recipe that combines Italian sausage, potatoes, cherry peppers, and a white wine sauce. The dish is cooked to perfection, with the chicken and sausage sautéed until golden and then combined with tender cubed potatoes. The addition of vinegar, water, and white wine creates a deliciously tangy and savory sauce that complements the ingredients beautifully.
For those who enjoy a bit of heat, the dish can be spiced up with the addition of peppers. Serve this delightful chicken and sauce mixture over al dente angel hair pasta for a complete and satisfying meal. Chicken Murphy is a must-try recipe for anyone looking for a flavorful and hearty diced chicken dish.
2. Teriyaki Diced Chicken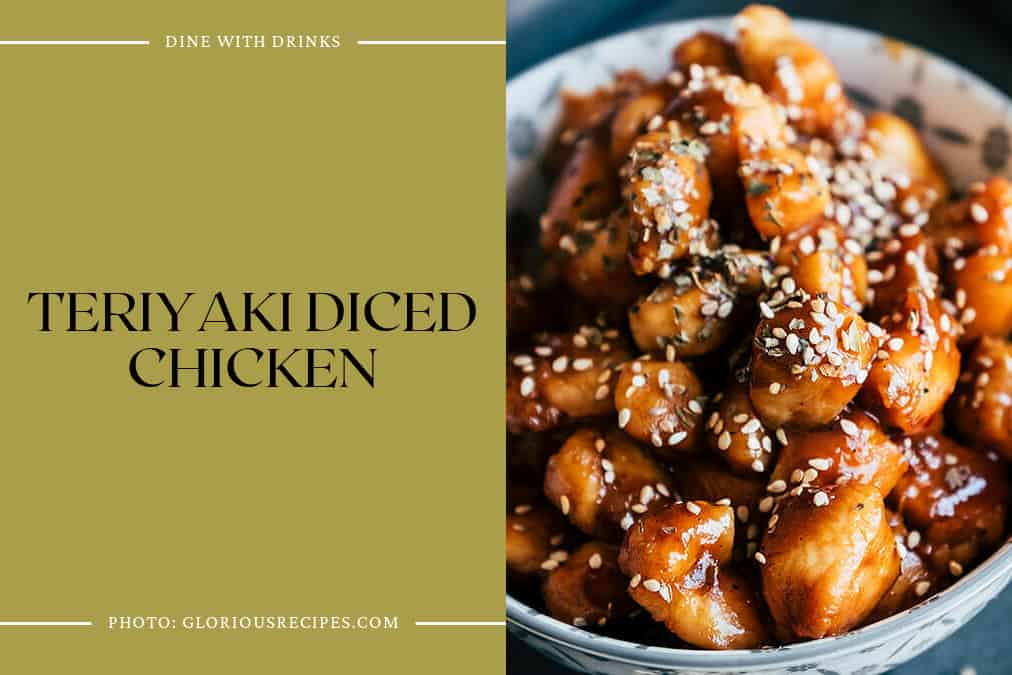 Teriyaki Diced Chicken is a sweet and savory dish that is easy to make and incredibly delicious. The chicken is browned and then coated in a sticky glaze made with soy sauce, rice vinegar, sake, sugar, honey, ginger, and garlic.
It is served over white rice and garnished with sesame seeds. This recipe is sure to satisfy your taste buds and is perfect for a quick and tasty meal.
3. Garlic Butter Chicken Bites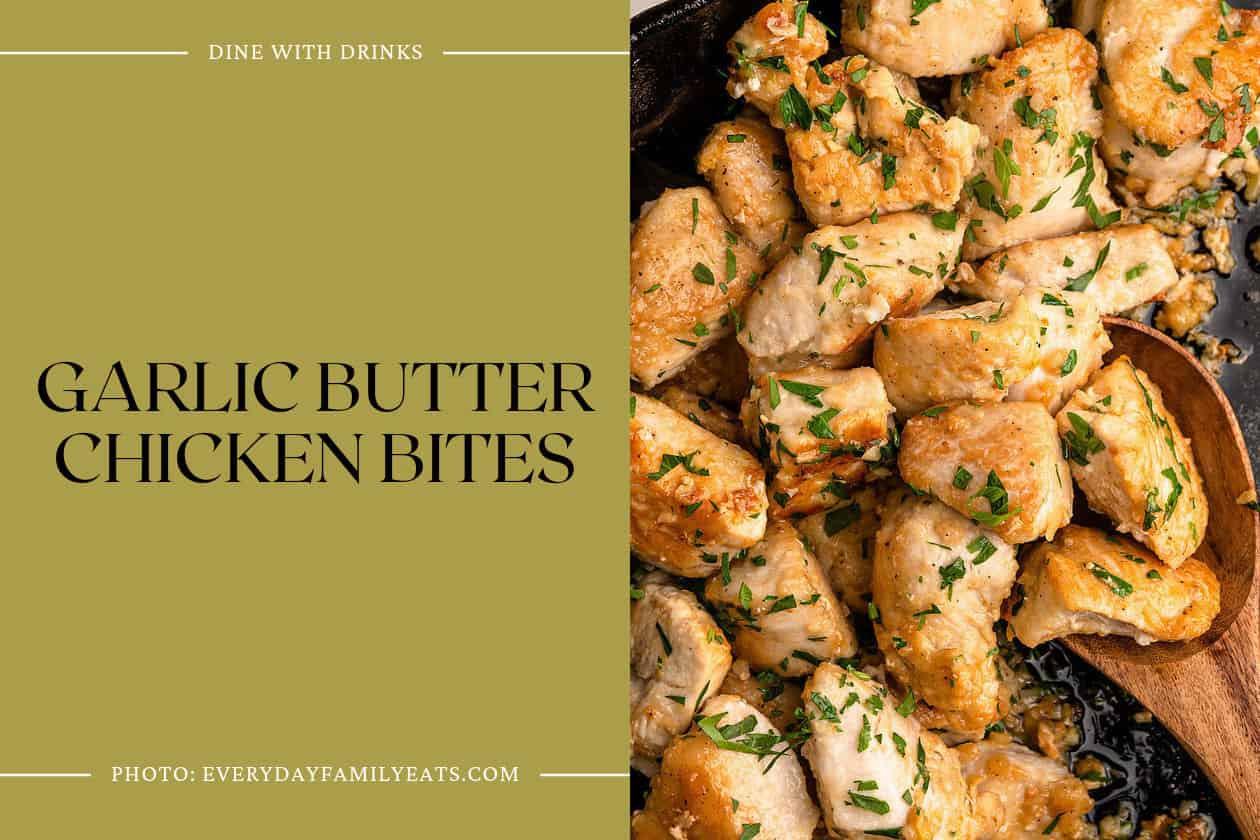 Garlic Butter Chicken Bites is a simple and flavorful diced chicken recipe. The chicken breast is seared and cooked in a butter garlic sauce, resulting in tender and juicy bites.
The addition of lemon juice adds a refreshing balance to the dish. It's a quick and easy weeknight meal option that pairs well with various side dishes. Overall, it's a delicious and satisfying recipe for chicken lovers.
4. Chicken Salad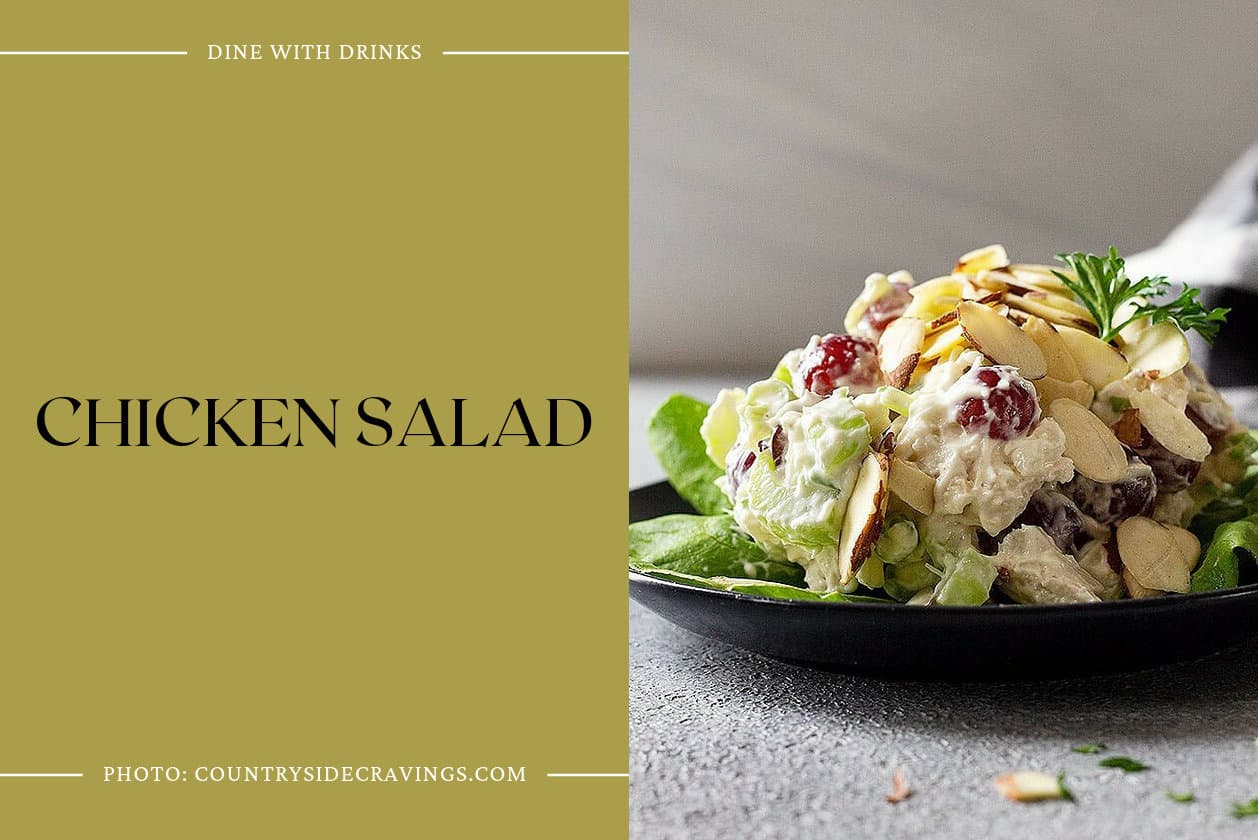 This Chicken Salad recipe is a delightful twist on a classic dish. It features diced chicken, crisp celery, grapes, and green onions, all tossed in a creamy dressing made with real mayo and cream cheese.
The addition of water chestnuts adds a pleasant surprise. It's versatile and can be served on croissants, bread, lettuce cups, or with your favorite crackers. This recipe is perfect for gatherings or as a light lunch or dinner option.
5. Grilled Chicken Salad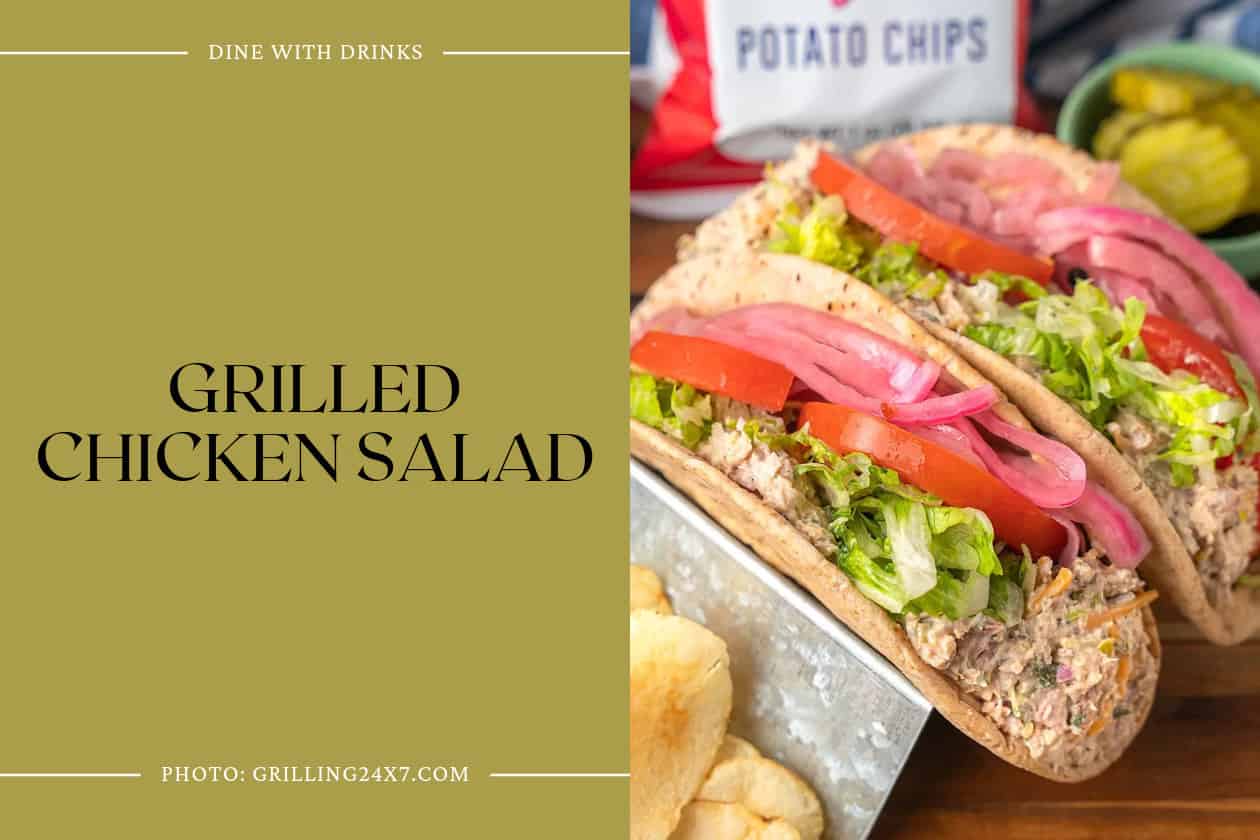 The Grilled Chicken Salad is a flavorful and satisfying dish made with diced leftover chicken from a BBQ. The combination of grilled chicken, pickles, red onion, and banana peppers creates a delicious and tangy flavor. The addition of mayo, cheddar cheese, whole grain mustard, BBQ sauce, and ranch seasoning adds richness and depth to the salad.
It can be enjoyed on its own or served on crackers, sandwich rolls, or tortillas. The recipe is versatile and can be customized with substitutions and variations. Overall, the Grilled Chicken Salad is a great way to repurpose leftover chicken into a tasty and easy-to-make meal.
6. Diced Chicken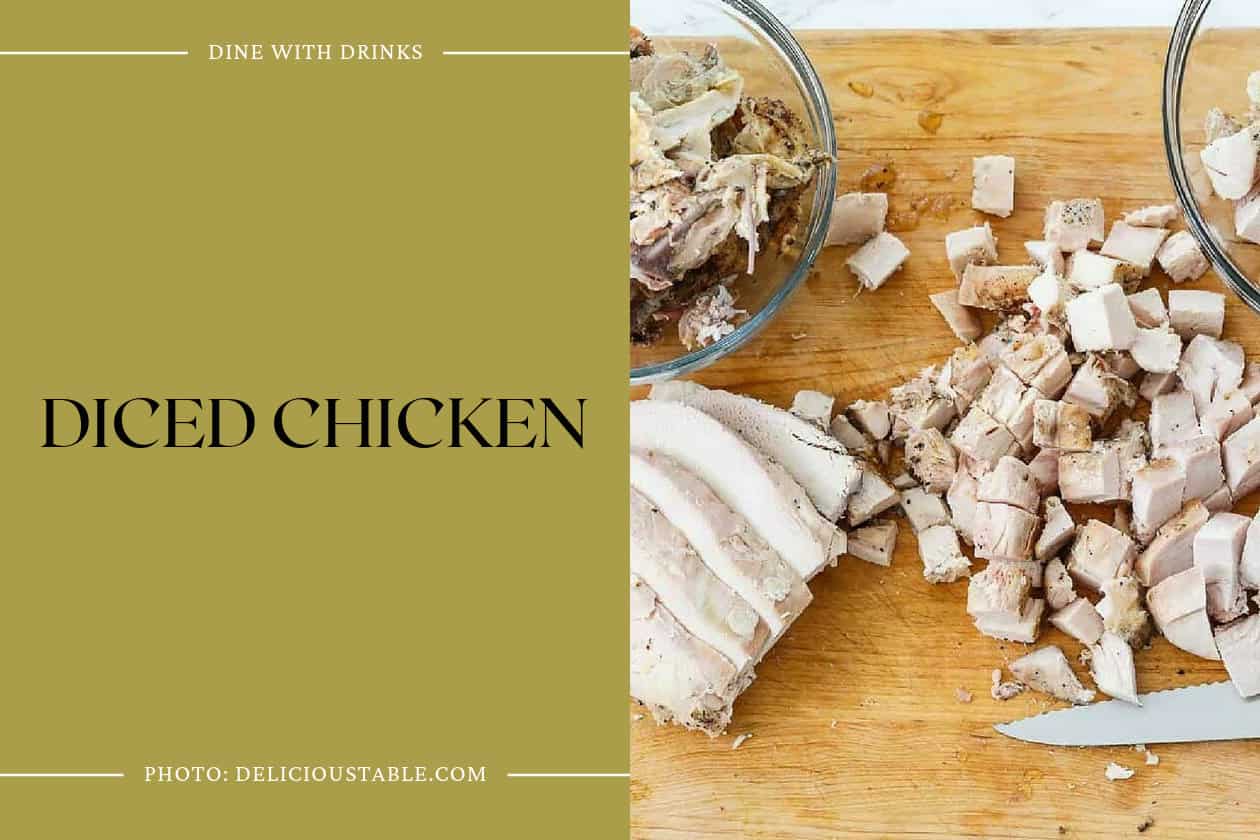 The diced chicken recipe offers a variety of flavorful options for cooking chicken. From Italian seasoning to Mexican spices, there are plenty of ways to add delicious taste to your dish. The recipe also includes options for Indian, Buffalo, French Tarragon, and Asian Honey Garlic flavors.
These diced chicken recipes can be used in various dishes like Cobb Salad, Chicken Noodle Soup, Chicken Gnocchi Soup, and Chicken Enchilada Casserole. Additionally, the article provides ideas for making Homemade Chicken Stock and Buffalo Chicken Appetizer. Overall, the diced chicken recipe offers a versatile and tasty way to enjoy chicken in different cuisines.
7. BLT Avocado Chicken Salad Wraps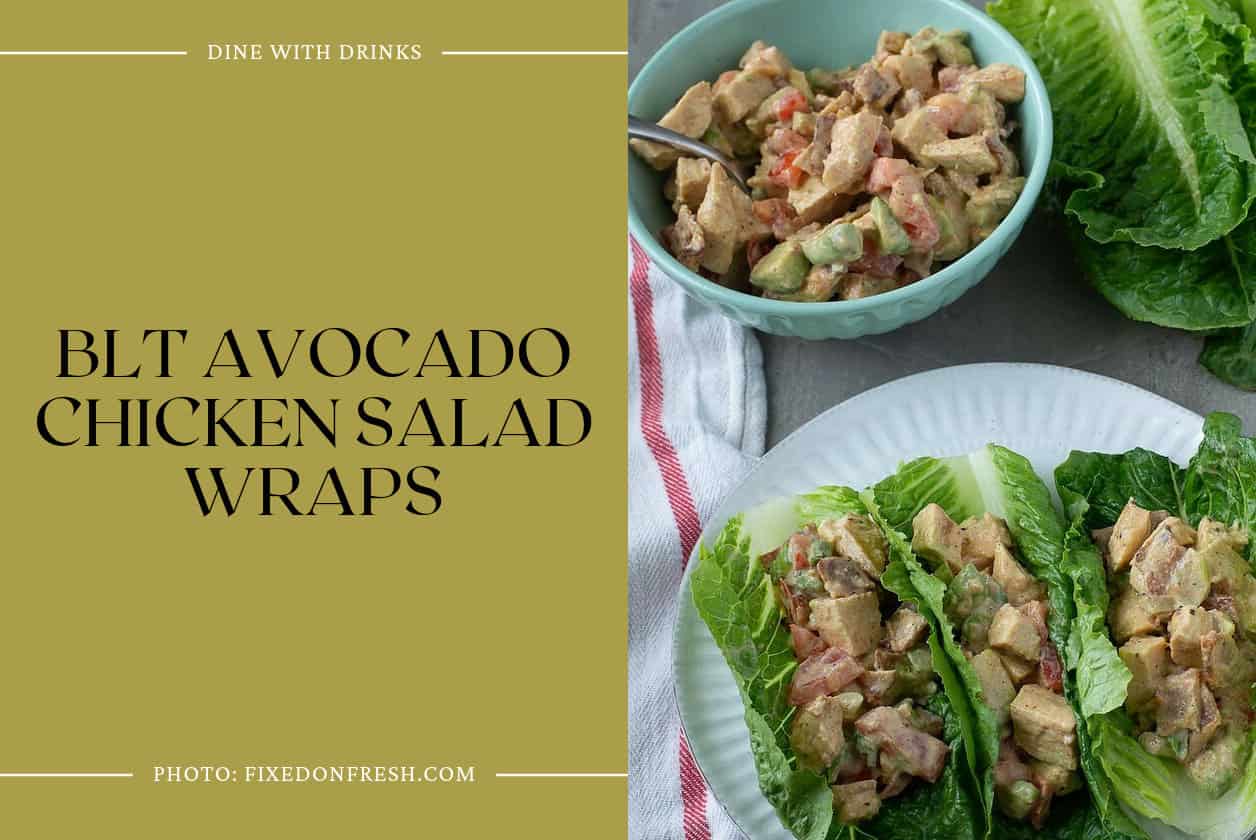 BLT Avocado Chicken Salad Wraps are a delicious and healthy lunch option. The combination of diced chicken, bacon, tomatoes, and avocado tossed in a creamy dressing is both flavorful and satisfying. These wraps can be enjoyed in lettuce cups or over a bed of greens for a low-carb meal.
The recipe is also great for meal prep. However, it is important to note that the salad should be consumed within 2 days due to the avocado and creamy dressing. Overall, BLT Avocado Chicken Salad Wraps are a tasty and convenient option for a quick and easy lunch.
8. Chicken Bites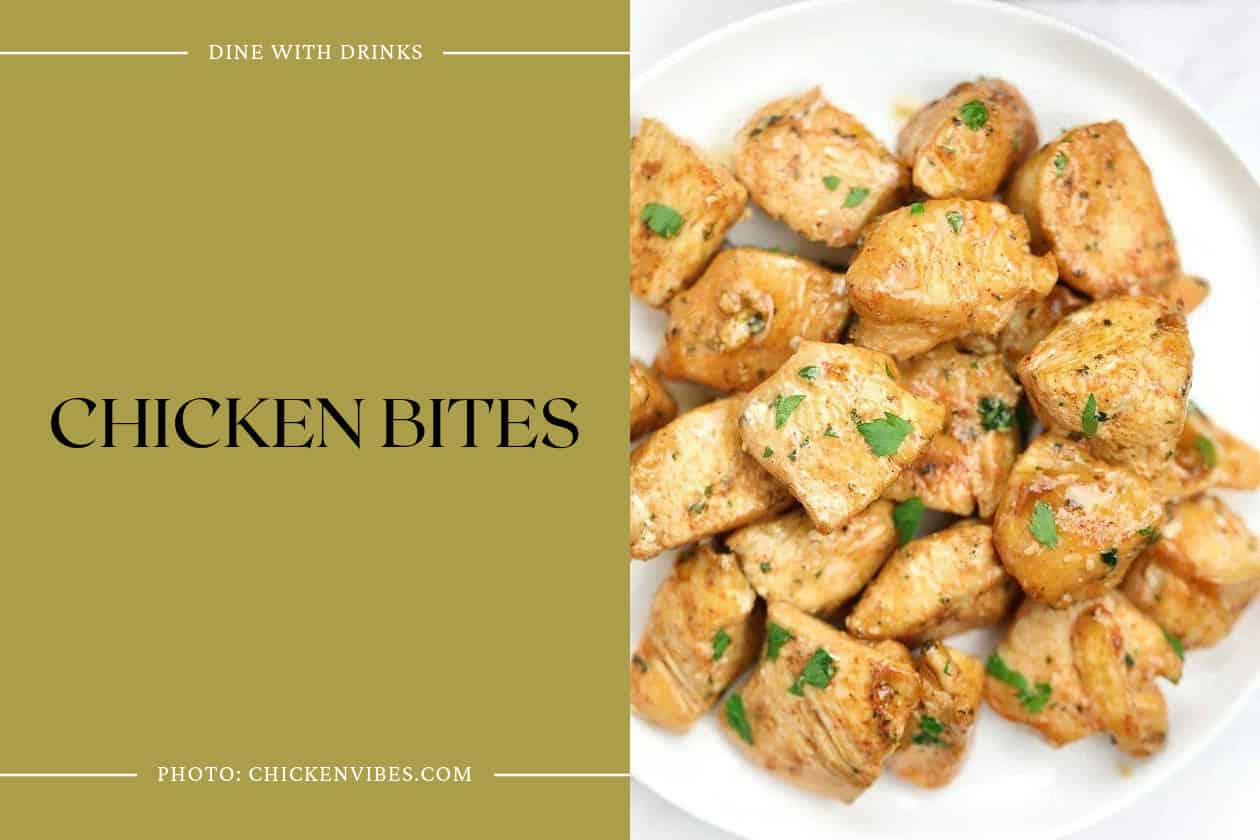 Chicken Bites are a quick and easy recipe for juicy and flavorful diced chicken. They can be served as a delicious appetizer or side dish, and are versatile enough to be paired with pasta, rice, potatoes, or used in wraps and salads. These boneless chicken chunks are marinated with herbs and spices, resulting in tender and succulent bites.
With a high protein content and low carb count, they are a healthy option for meal planning. The recipe can be made in the oven or on the stovetop, and leftovers can be stored in the fridge or freezer for future use. Overall, Chicken Bites are a guilt-free and tasty option for any occasion.
9. Chicken Spaghetti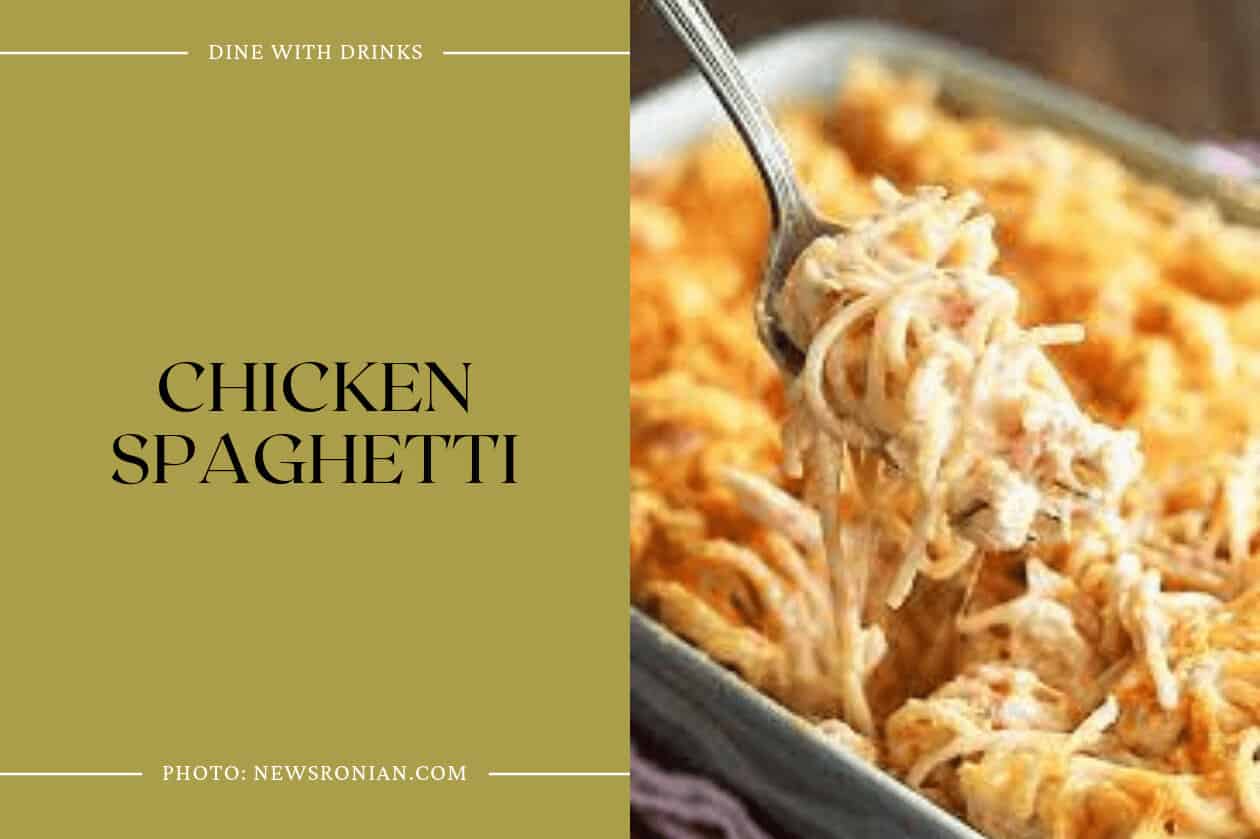 Chicken Spaghetti is a flavorful and satisfying dish that combines cooked diced chicken with spaghetti noodles, cream of chicken soup, salsa, sour cream, taco seasoning, and a Mexican cheese blend.
Topped with more cheese and chopped cilantro, it is baked until the cheese is bubbly. This recipe offers a delicious twist on traditional spaghetti and is sure to please your taste buds.
10. Shredded Chicken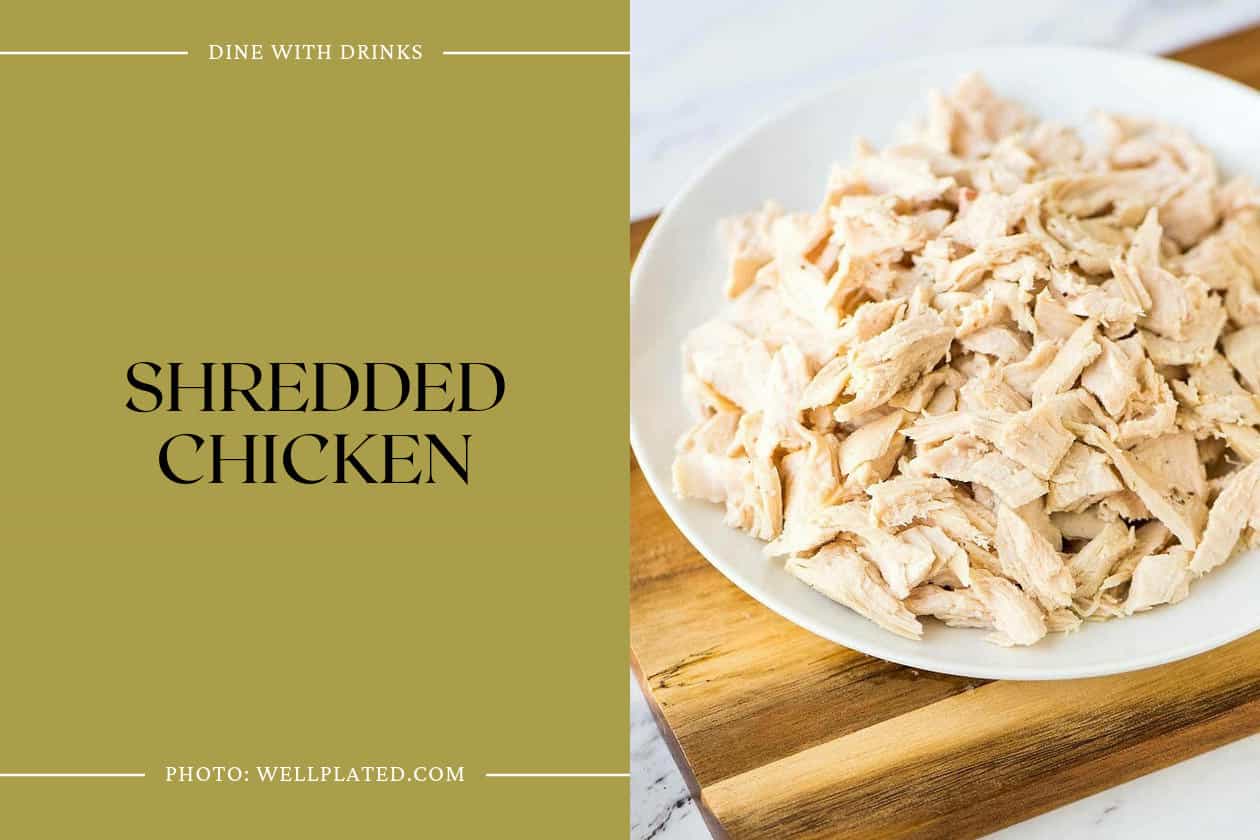 Shredded Chicken is a versatile and easy-to-make recipe that can be used in a variety of dishes. It can be made using boneless, skinless chicken breasts or thighs, and is cooked by poaching the chicken in water. This method ensures that the chicken comes out tender and juicy every time.
The recipe allows for customization with different seasonings, making it a blank canvas for various flavor profiles. Shredded Chicken can be stored in the refrigerator for up to 4 days or frozen for future use. Overall, Shredded Chicken is a convenient and delicious option for meal prep and adding protein to a variety of recipes.
11. Crunchy Chicken Casserole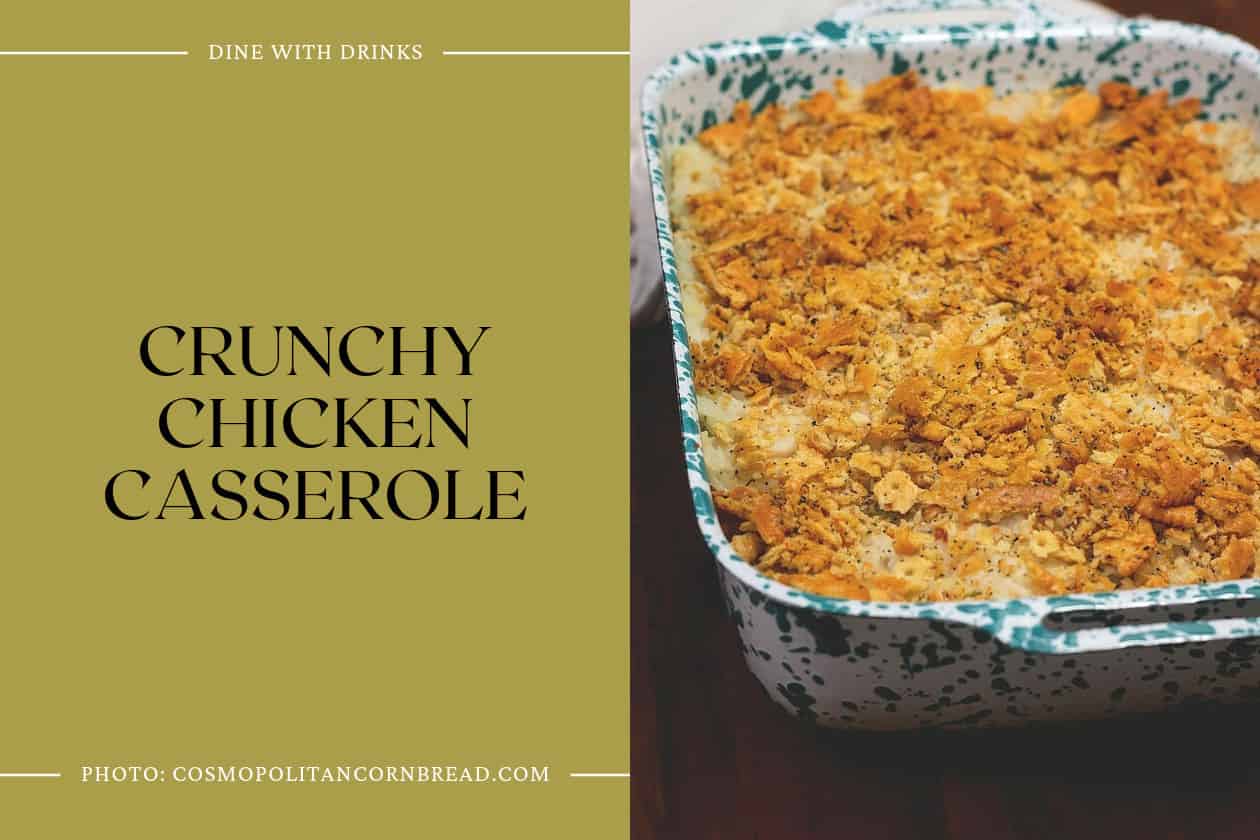 Crunchy Chicken Casserole is the ultimate comfort food. With a creamy filling, crunchy bits, and a buttery cracker topping, this recipe is sure to be a hit with your family.
It combines diced chicken, cooked rice, water chestnuts, and cashews in a flavorful sauce. The golden brown cracker topping adds a satisfying crunch. This casserole is perfect for potlucks and gatherings. Try it and enjoy the comforting flavors!
12. Southern Chicken Salad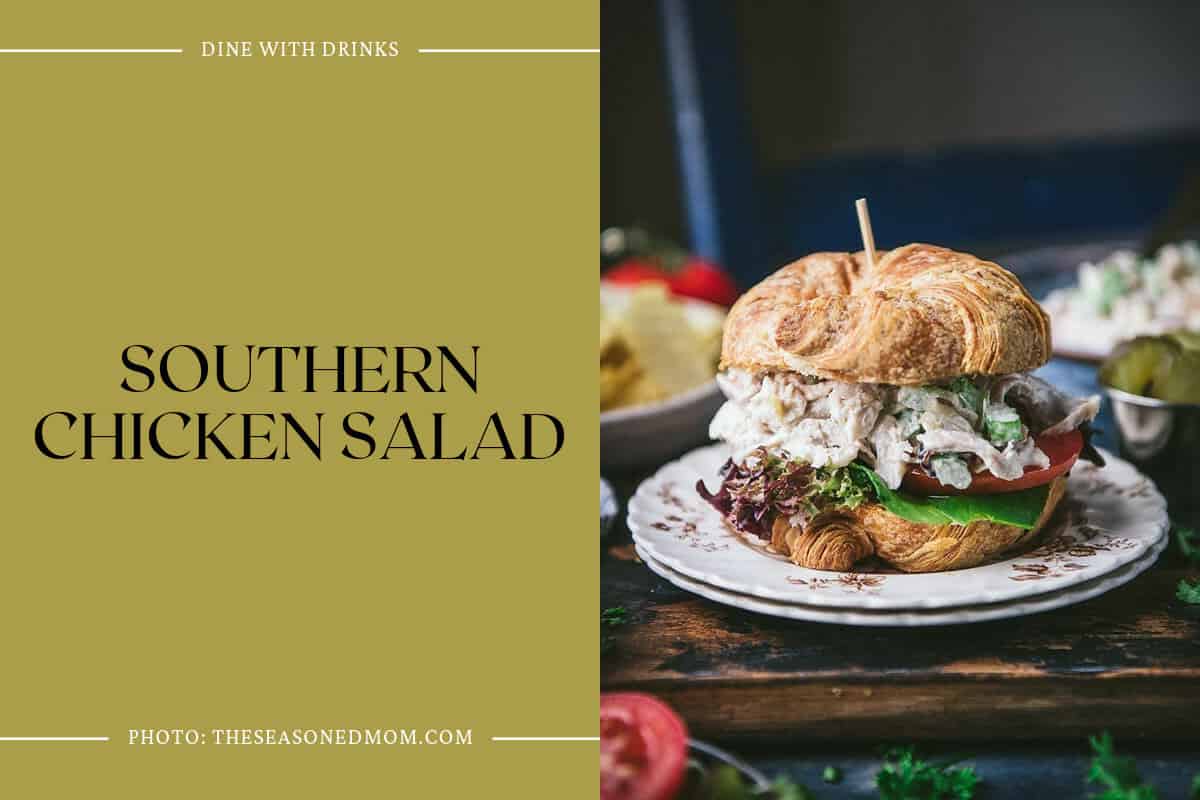 The Southern Chicken Salad recipe is a delicious combination of tender diced chicken, sweet cranberries (or grapes), crunchy celery, and almonds, all tossed in a creamy mayonnaise-based dressing. The addition of ground mustard, onion powder, salt, and pepper adds a flavorful twist.
This versatile salad can be enjoyed as a quick snack with crackers, a light lunch, or a make-ahead dinner option. With the option to customize with herbs and additional seasonings, this recipe is a winner for any occasion.
13. Skillet Italian Chicken Bites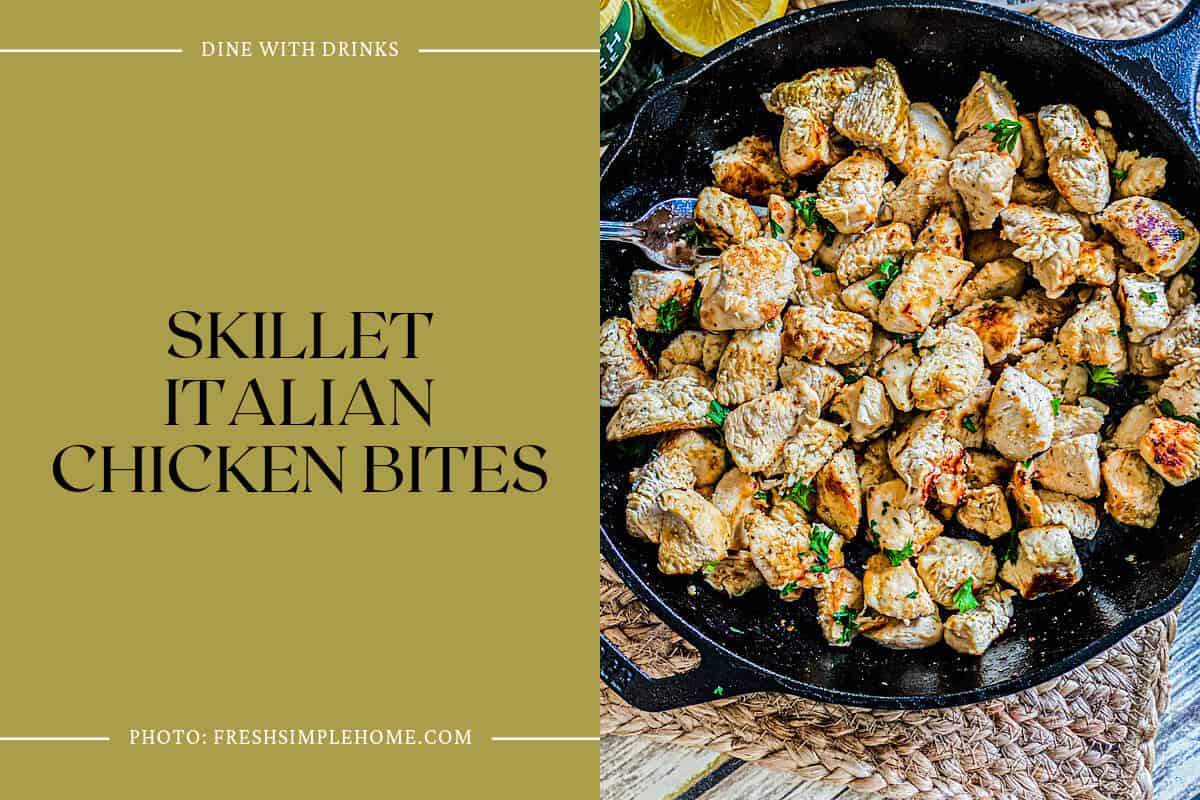 Skillet Italian Chicken Bites is a simple and versatile recipe that requires only 4 ingredients. The diced chicken is marinated in a flavorful mixture of olive oil, lemon juice, and Italian seasonings. It can be paired with various dishes like veggies, pasta, potatoes, and salads.
The cooking time is around 8-10 minutes over medium heat, resulting in juicy and flavorful chicken bites. Overall, this recipe offers a quick and easy way to elevate chicken for a satisfying meal.
14. Garlic Parmesan Chicken Bites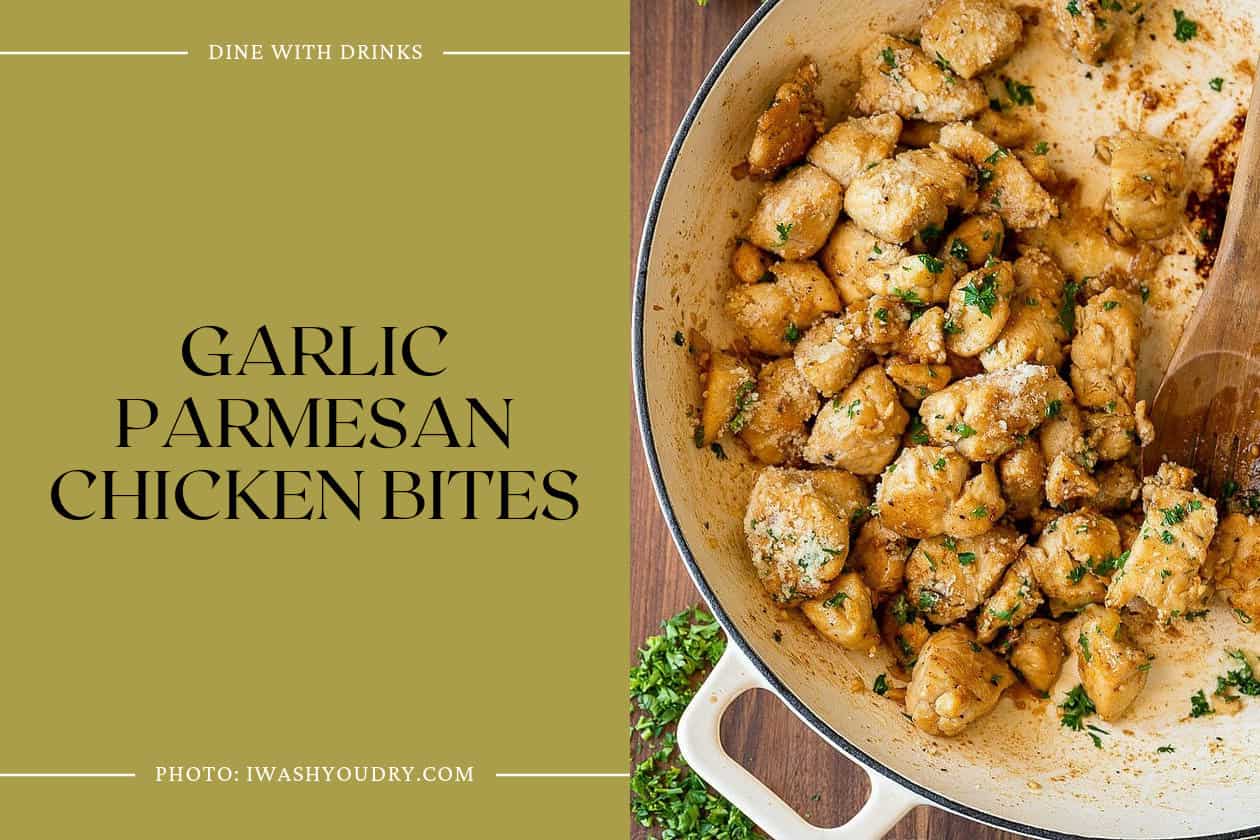 Garlic Parmesan Chicken Bites are a delicious and flavorful dish that can be enjoyed as an appetizer or added to salads and pasta. The chicken is seasoned with garlic powder, salt, and pepper, then cooked until browned and coated in a mixture of Land O Lakes Butter with Olive Oil & Sea Salt and minced garlic.
The dish is finished off with grated Parmesan cheese and fresh parsley. These bites are perfect for busy weeknights and are sure to impress with their buttery, garlicky, and cheesy flavor.
15. Curry Chicken Salad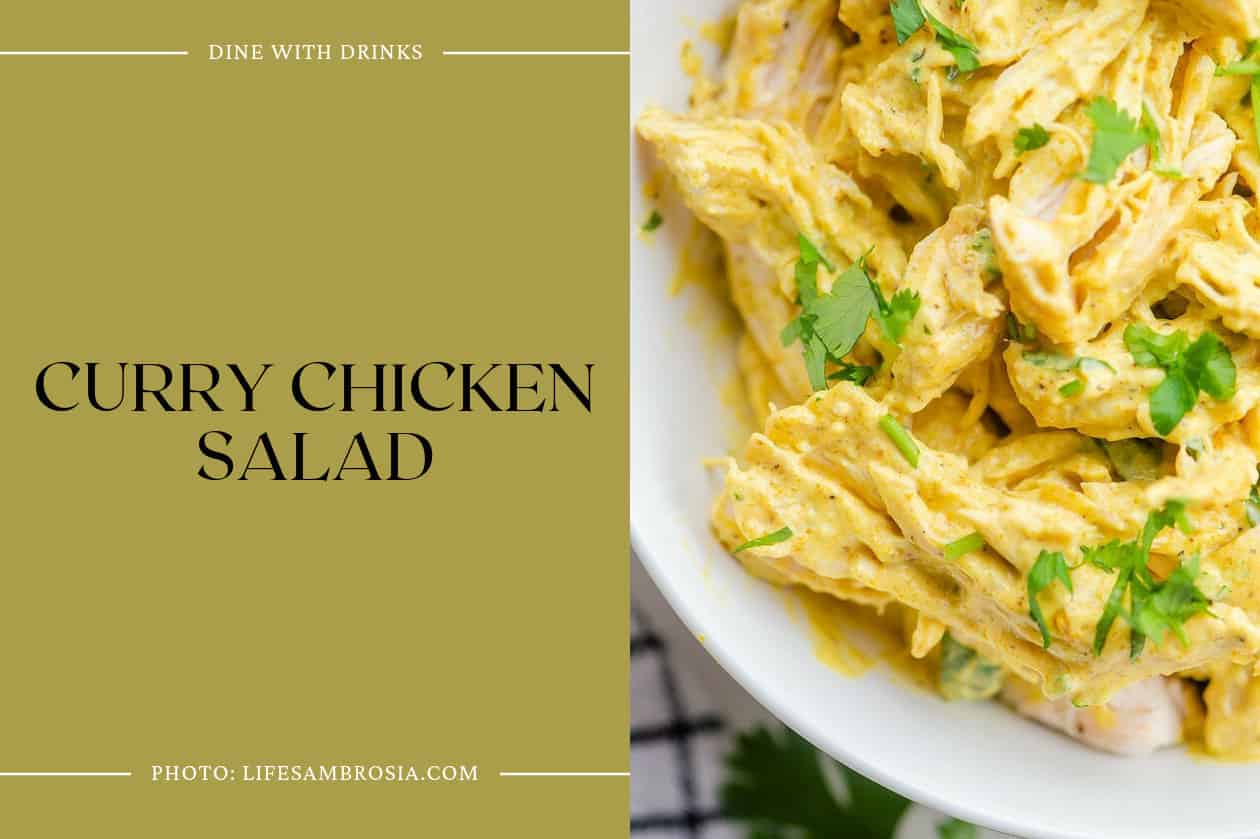 Curry Chicken Salad is a flavorful twist on classic chicken salad. Made with shredded chicken and a creamy curry dressing, this recipe is perfect for using up leftover rotisserie chicken. The combination of curry powder, garam masala, cumin, and white wine vinegar creates a deep and warm flavor.
Optional additions like dried cranberries, grapes, sliced almonds, or celery add sweetness and crunch. The longer the flavors meld, the more flavorful the salad becomes. Serve on bread, with crackers, in lettuce leaves, or on top of salad greens.