As a bartender, you're always on the lookout for the perfect drink that will wow your customers. And when it comes to the club scene, you know that the right cocktail can make or break a night out.
That's why you're constantly experimenting with new recipes, tweaking old favorites, and keeping an eye on emerging trends.
But what makes a great club cocktail? Is it the perfect blend of flavors? The right balance of sweetness and acidity? The visual appeal of a stunning garnish?
Or perhaps it's the buzz factor – that magical combination of alcohol, sugar, and caffeine that keeps the party going into the wee hours of the morning.
Whatever your criteria, there's no denying that the world of club cocktails is a vast and exciting one.
From classic concoctions to modern twists, there's something for everyone – whether you prefer a simple vodka tonic or a complex mix of exotic ingredients. And with so many options to choose from, it can be hard to know where to start.
That's where this blog comes in. We've scoured the world of club cocktails to bring you the best of the best – the drinks that are guaranteed to get the party started and keep it going all night long.
So whether you're a seasoned bartender or a curious newbie, join us as we explore the world of club cocktails and discover the recipes that are sure to become your new favorites.
1. The Kingston Club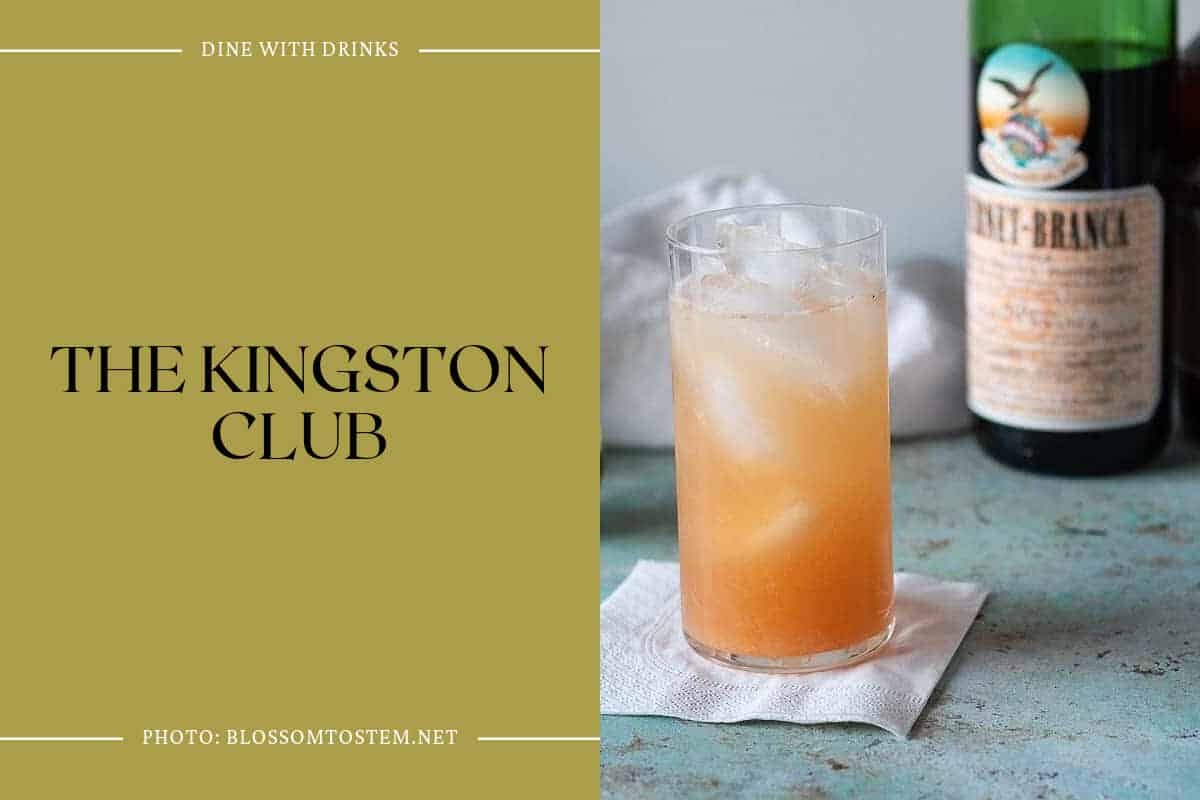 The Kingston Club is a refreshing and fruity tiki cocktail that has been making a comeback in the last couple of years. This cocktail is a combination of fresh pineapple and lime juices, Drambuie, Fernet Branca, Angostura bitters, soda water, and a twist of orange peel.
Unlike most tiki drinks, the Kingston Club is not overly sweet, making it a perfect choice for those who prefer a more restrained sweetness. The herbaceous complexity of the Fernet Branca and the warm baking spices from the Angostura bitters make this cocktail both familiar and surprising. If you're looking for a unique and delicious tiki cocktail, the Kingston Club is definitely worth a try.
2. Pegu Club Cocktail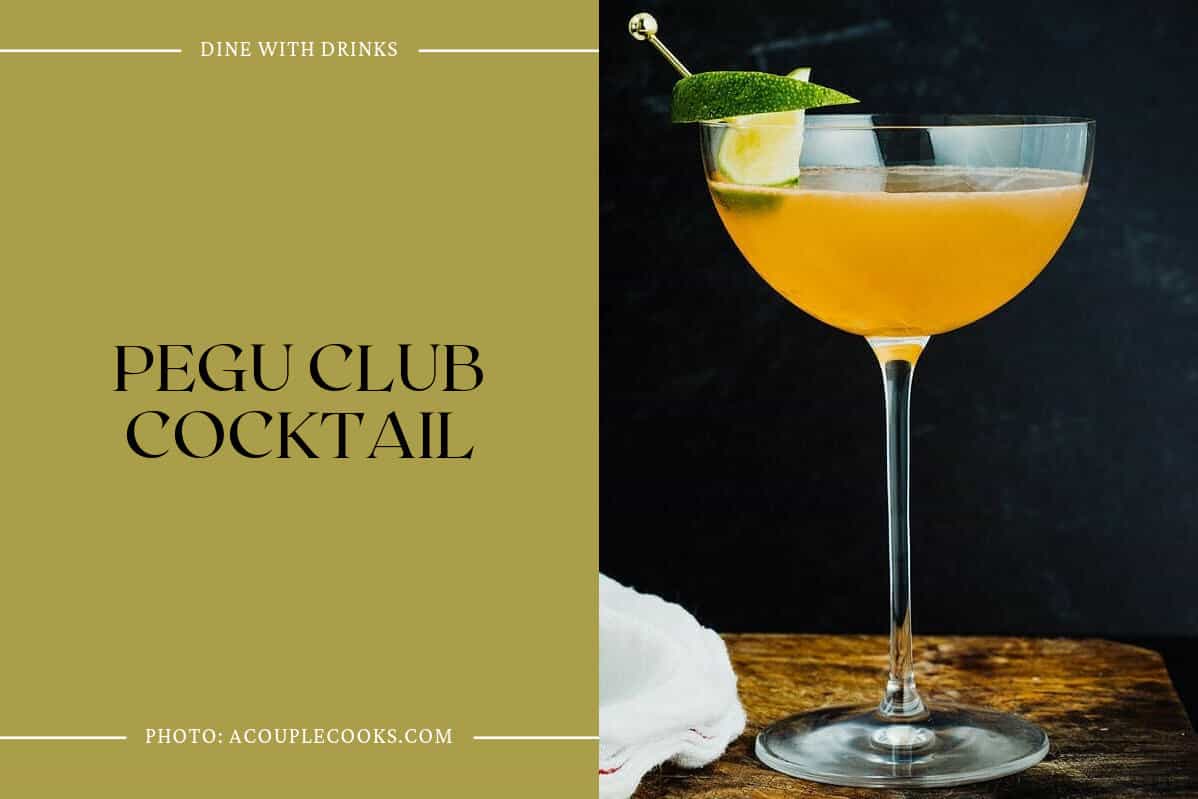 The Pegu Club Cocktail is a classic gin-based cocktail that was invented in the 1920s at the Pegu Club in Myanmar. It's a sophisticated and refreshing drink that features orange liqueur and two types of bitters, making for a complex and intriguing flavor profile.
Unlike many cocktails of its time, the Pegu Club doesn't rely on sweetness to balance out the sourness, which makes it a unique and interesting choice for any cocktail lover. This drink is perfect for sipping anytime, and its history and complex flavor make it a must-try for anyone looking to expand their cocktail repertoire.
3. Clover Club Cocktail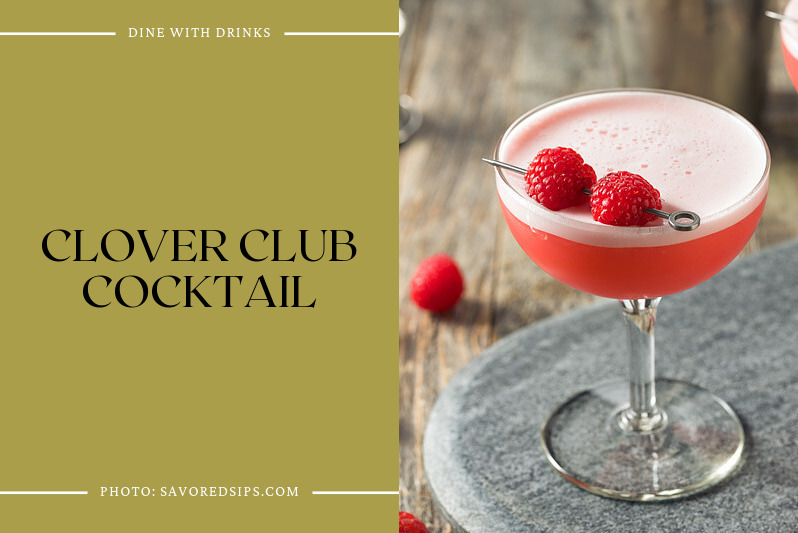 The Clover Club Cocktail is a pre-prohibition classic that originated at the Clover Club in Philadelphia. This sweet and tart cocktail is made with gin, lemon juice, raspberry syrup, and a frothy egg white.
While the inclusion of raw egg white may seem daunting, using fresh eggs or pasteurized egg whites can alleviate any concerns. The Clover Club Cocktail is a must-try for gin lovers and those looking for a unique and flavorful cocktail. Its history and ingredients make it a standout among other Club Cocktails.
4. Havana Club Cocktail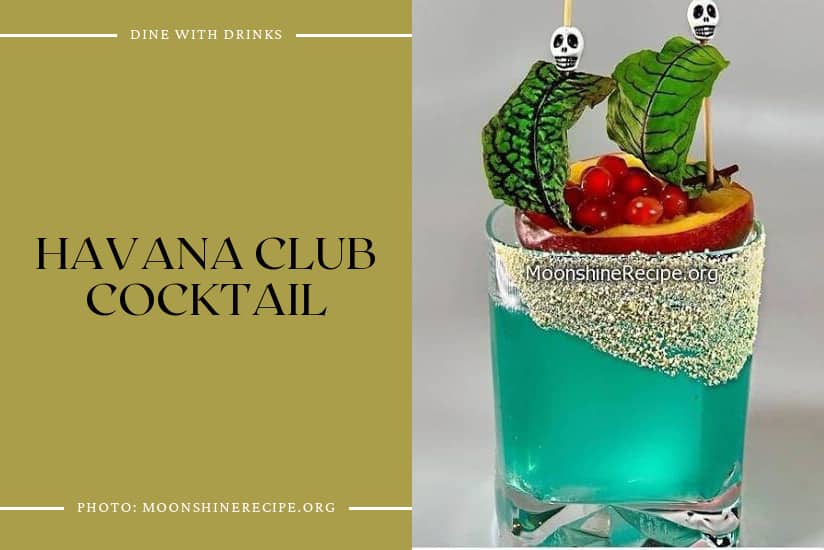 The Havana Club Cocktail is a rum-based drink that has a tropical and fruity flavor. It is made with a combination of rum, Ole Nassau Coconut Rum, Nassau Royale Liqueur, and Blue Curacao.
The cocktail is garnished with pirate lore, which adds a fun and adventurous element to the drink. If you're a fan of rum-based cocktails and want to try something new, the Havana Club Cocktail is definitely worth a try.
5. Clover Club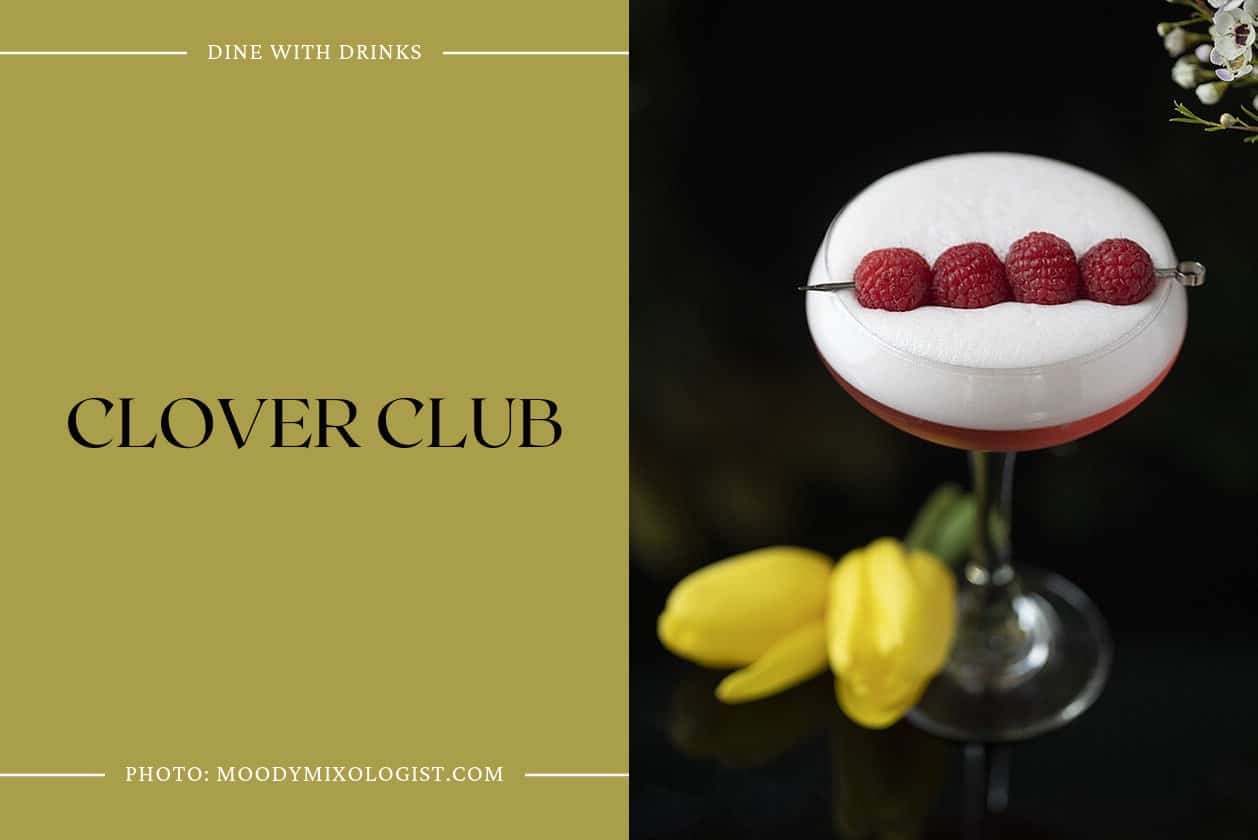 The Clover Club is a classic gin cocktail that's fruity, complex, and beautiful. Made with gin, raspberry syrup, dry vermouth, lemon juice, and an egg white foam, it's perfect for those who love refreshing and flavorful drinks.
The dry vermouth adds a layer of complexity, while the egg white foam gives it a rich and creamy texture. If you're a fan of gin cocktails, the Clover Club is definitely worth trying.
6. Classic Clover Club Cocktail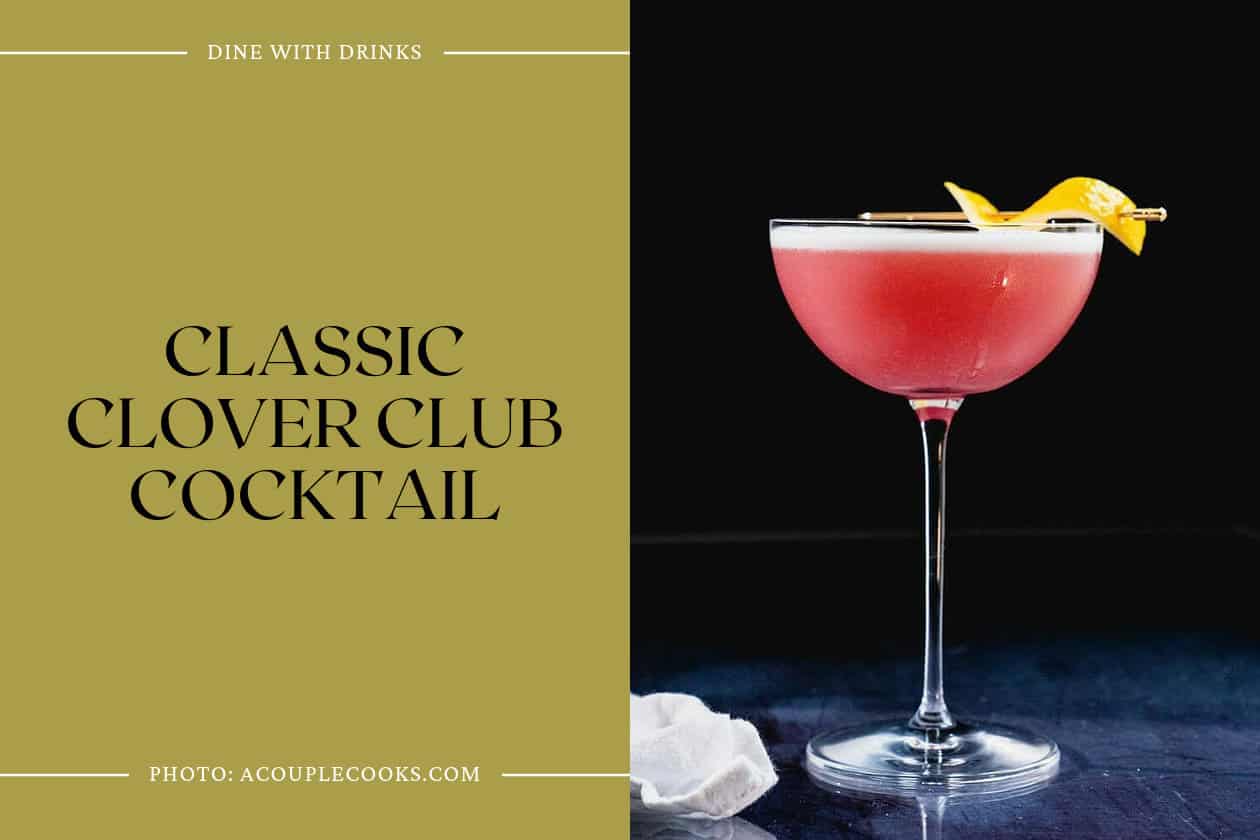 The Classic Clover Club Cocktail is a tangy and sophisticated gin sour cocktail that has been around since before Prohibition. It's named after a gentlemen's club in Philadelphia and was originally made with grenadine, but today it's more commonly made with raspberry syrup.
The cocktail has a unique pink color and is balanced with sweet raspberry or grenadine syrup and zingy lemon. The addition of egg white foam gives it a creamy body and frothy texture. This cocktail is perfect for special occasions or anytime you want to impress your guests with a classic and fun gin cocktail. If you're a fan of sour cocktails, the Clover Club is a must-try.
7. Blueberry Clover Club Cocktail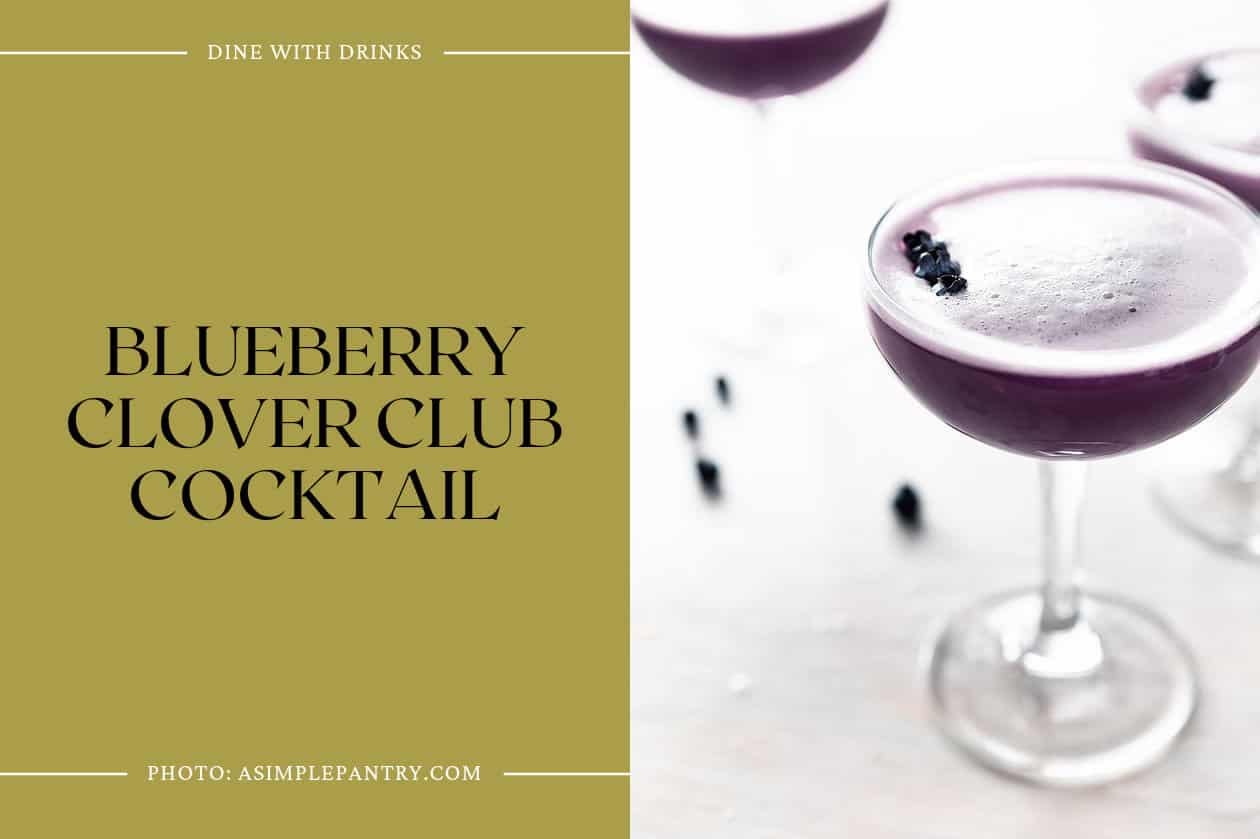 The Blueberry Clover Club Cocktail is a refreshing twist on the classic Clover Club cocktail. This cocktail features a simple blueberry syrup and the addition of some bubbly 7UP, creating a beautiful violet-hued drink that is perfect for any ladies' luncheon, brunch, or girls' night in.
The egg white in the recipe creates a foamy head on top of the drink, giving it a unique and eye-catching appearance. This cocktail is easy to make and is sure to impress your guests with its delicious flavor and beautiful presentation. If you're looking for a fun and funky twist on a classic cocktail, the Blueberry Clover Club Cocktail is definitely worth a try.
8. Royal Clover Club Cocktail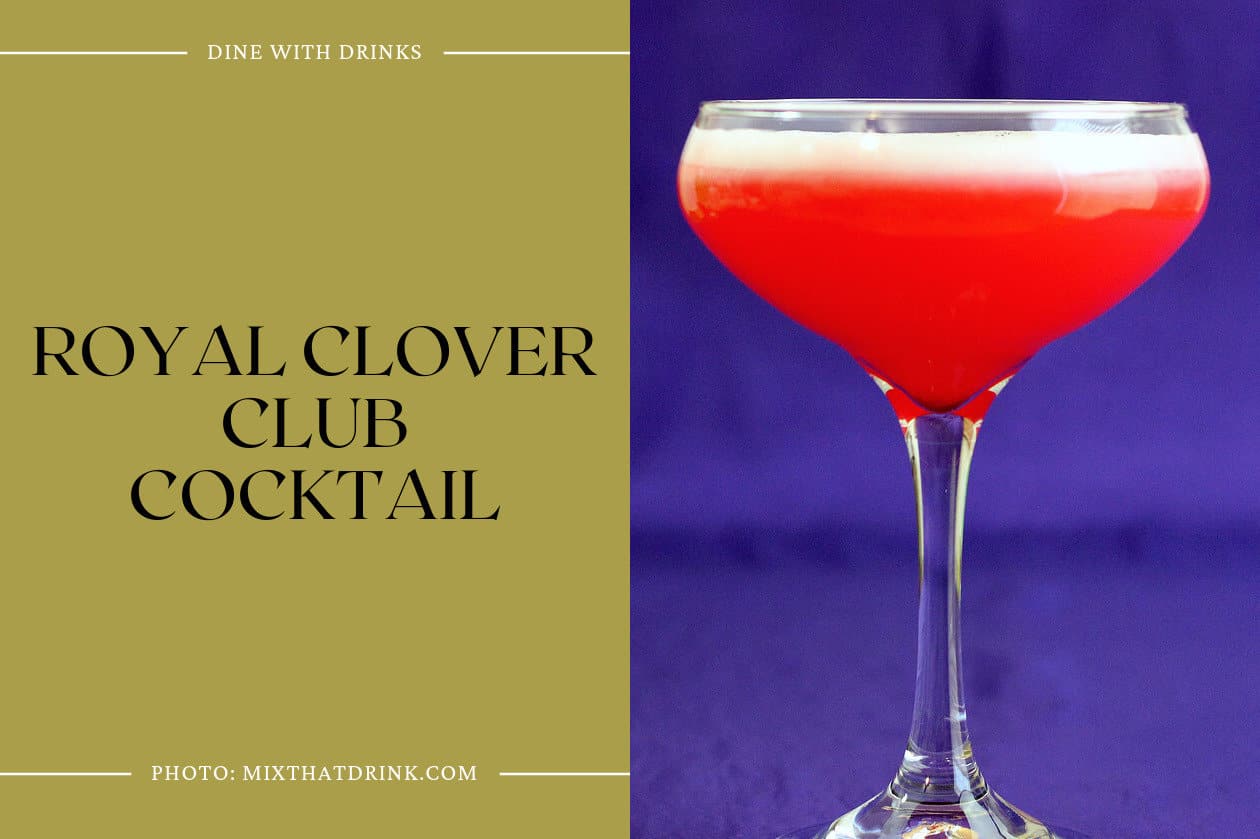 The Royal Clover Club Cocktail is a citrus and berry flavored drink with a creamy texture from the addition of egg yolk. The gin flavor is prominent, so choose one you like.
It pairs well with Cherry Cheesecake Brownies. If you enjoy this drink, try other cocktails with an egg texture like the September Morning or the classic Pisco Sour.
9. Lavender Gin Sour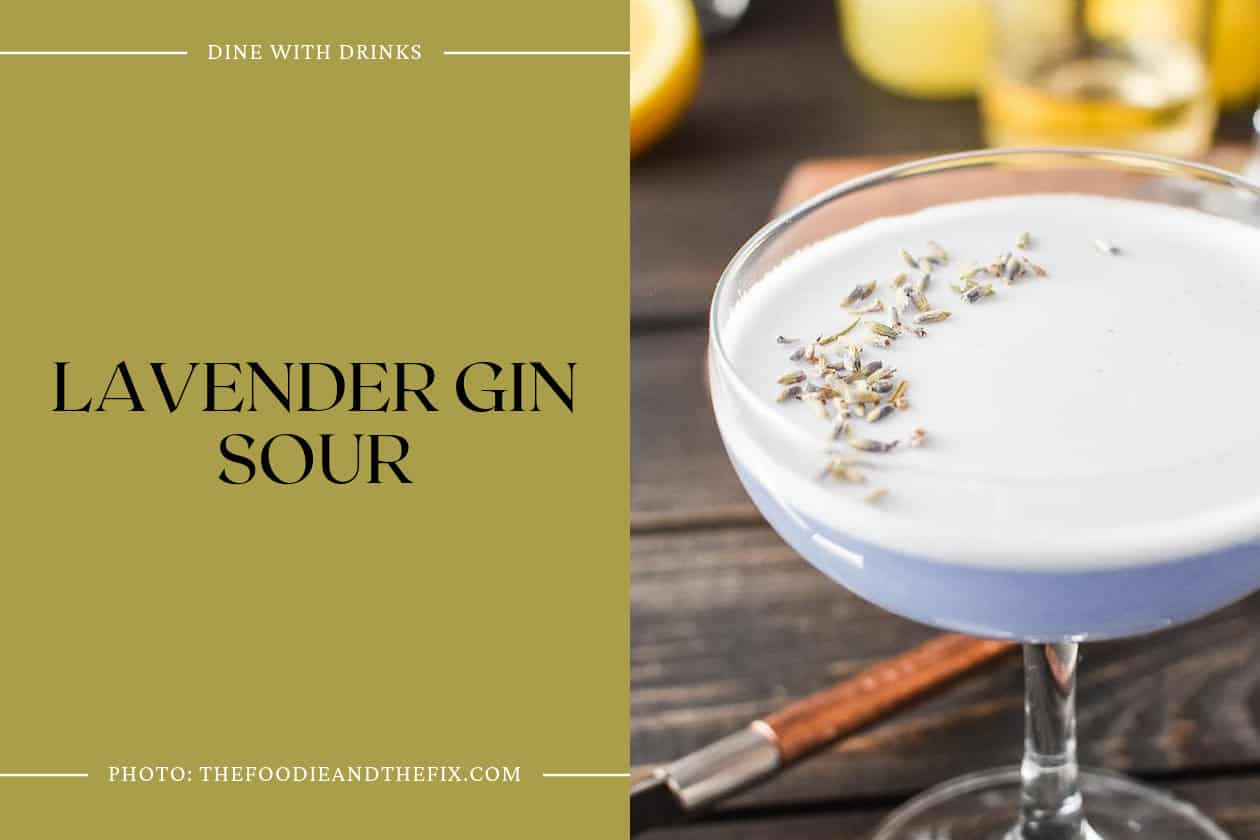 The Lavender Gin Sour is a refreshing and unique twist on the classic gin sour cocktail. This cocktail uses a homemade lavender syrup to add a floral sweetness to the drink, which pairs perfectly with the tartness of the lemon juice and the smoothness of the gin.
The addition of egg white gives the cocktail a silky texture and a beautiful foam on top. To add a fun twist, the cocktail can be made with Empress 1908 gin to give it a beautiful purple color. Overall, the Lavender Gin Sour is a delicious and sophisticated cocktail that is perfect for any occasion.