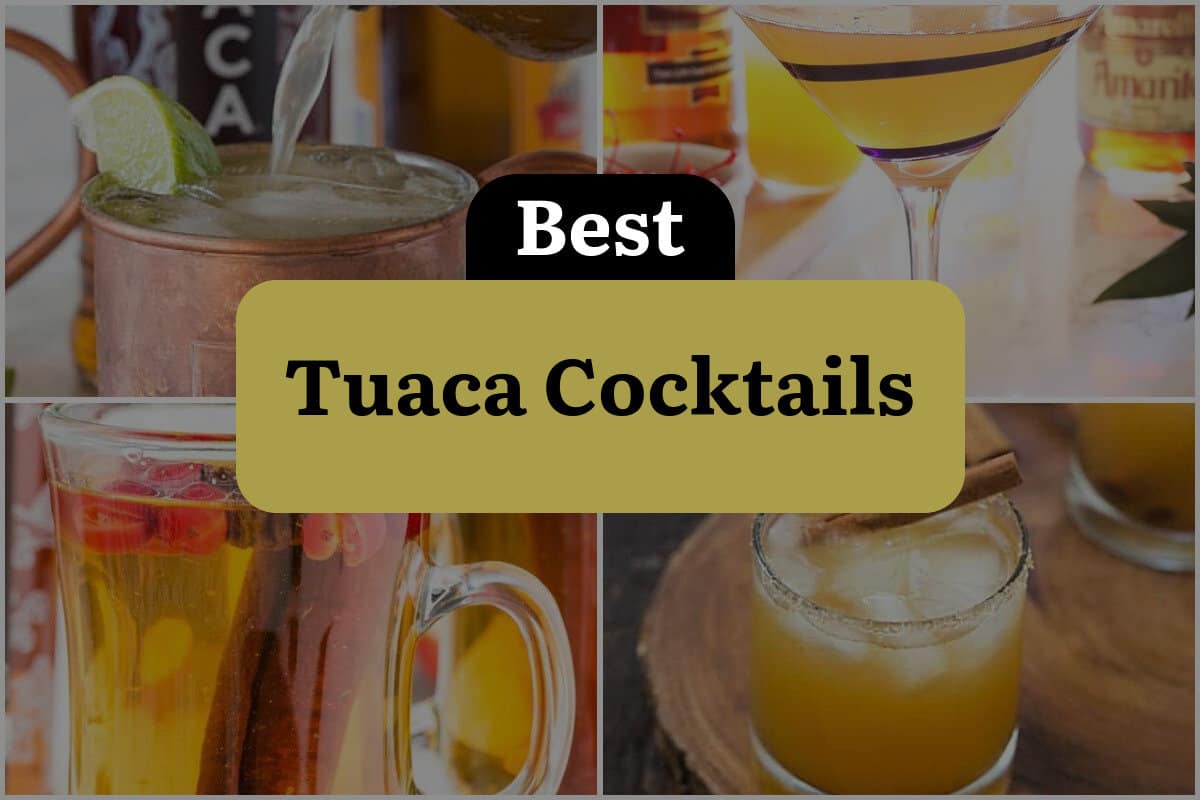 As a bartender, I have had the pleasure of serving all kinds of drinks to customers over the years.
However, there's one ingredient that always stands out to me: Tuaca.
Tuaca is a delicious Italian liqueur that has been around for centuries.
It's made from a blend of brandy, vanilla, and citrus flavors, which gives it a unique taste that's unlike anything else.
One of the best things about Tuaca is that it's incredibly versatile.
You can use it in all sorts of cocktails, from classic drinks like the Tuaca Sour to more modern creations like the Tuaca Mule.
What I love about Tuaca is that it adds a depth of flavor to any drink you add it to. It's not too overpowering, but it's definitely noticeable.
And because it's so versatile, you can use it in any number of cocktails to create something truly special.
So in this blog post, I want to share with you some of my favorite Tuaca Cocktail recipes.
These drinks are perfect for any occasion, whether you're hosting a party or just relaxing at home. So sit back, grab a glass, and let's explore the wonderful world of Tuaca cocktails!
1. Tuaca Mule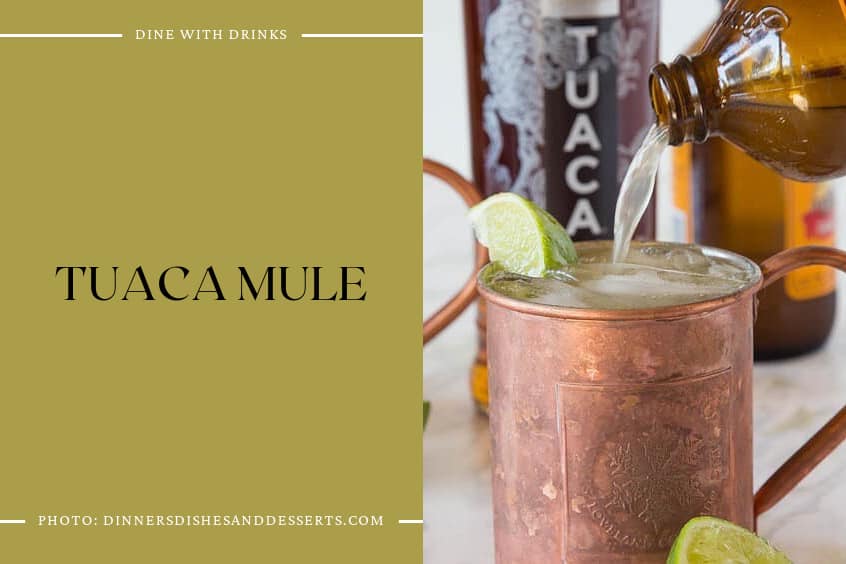 The Tuaca Mule is a twist on the classic Moscow Mule that adds a citrusy vanilla liqueur, Tuaca, to the mix. Made from Italian brandy, Tuaca adds a warm and cozy feeling to the drink with its rich aroma of vanilla and citrus.
The addition of pomegranate juice and seeds takes the drink to a whole new level, making it a perfect choice for those who want to dress up their Moscow Mule. If you're looking for other cocktail ideas with Tuaca, try the Tuaca y Pina or Tuaca Hot Apple Pie, both perfect for fall. With its unique flavor and easy-to-make recipe, the Tuaca Mule is a must-try for any cocktail lover.
2. Tuaca Pineapple Martini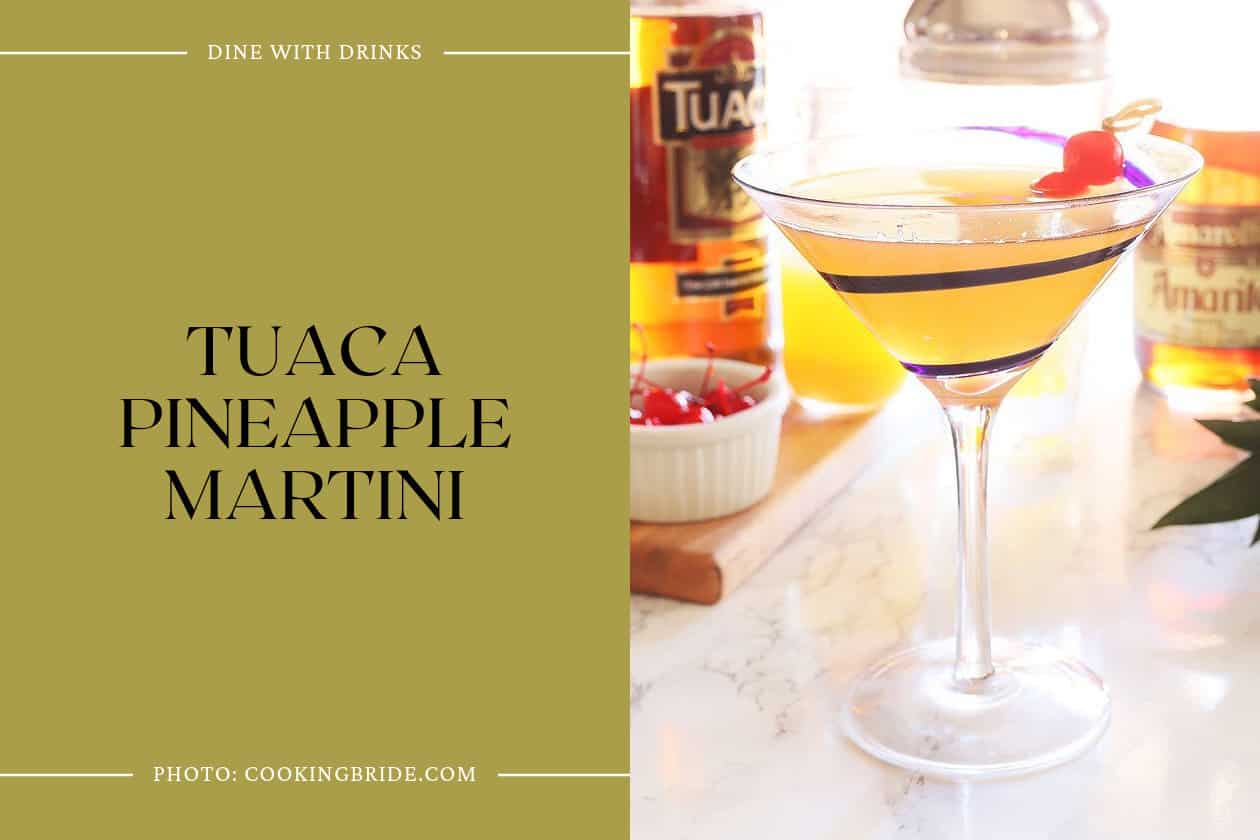 The Tuaca Pineapple Martini is a fruity and refreshing cocktail that is perfect for those who prefer a sweeter martini. This cocktail combines the sweet and citrusy flavors of Tuaca, an Italian brandy liqueur, with amaretto, vodka, and pineapple juice. The result is a deliciously balanced cocktail that is both sweet and tangy.
The Tuaca Pineapple Martini is easy to make and can be garnished with cherries and pineapple wedges for an added touch of tropical flair. If you're looking for a fun and fruity cocktail to enjoy on a warm summer day, the Tuaca Pineapple Martini is definitely worth a try.
3. Spiked Apple Cider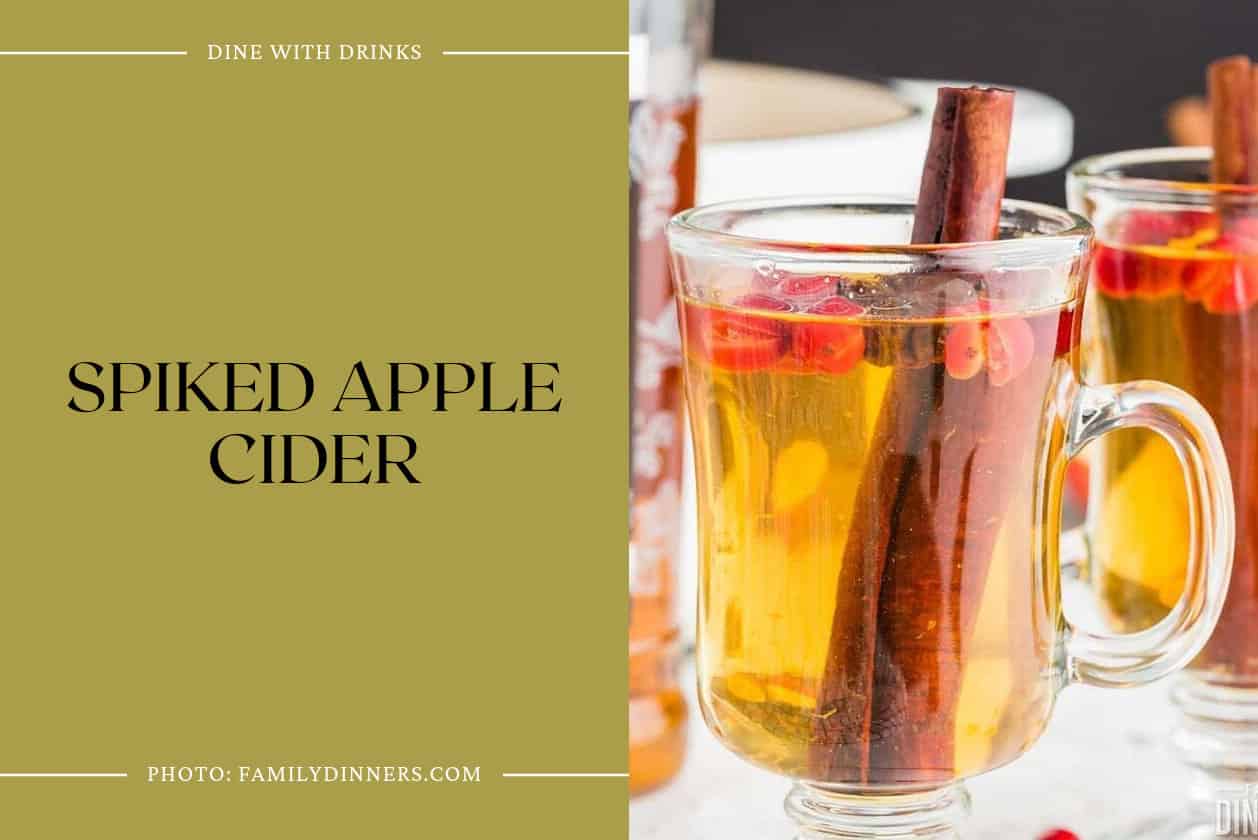 Looking for a cozy and delicious cocktail to enjoy during the fall season? Look no further than the Spiked Apple Cider! This Tuaca cocktail is the perfect combination of warm apple cider and the smooth, vanilla flavor of Tuaca.
The addition of cinnamon sticks, star anise, and fresh fruit slices add a festive touch to the drink, making it perfect for any autumn gathering. Plus, the recipe is easy to make in large batches, making it ideal for parties. So why not impress your guests with this delicious and unique cocktail? Try the Spiked Apple Cider today!
4. Apple Pie on the Rocks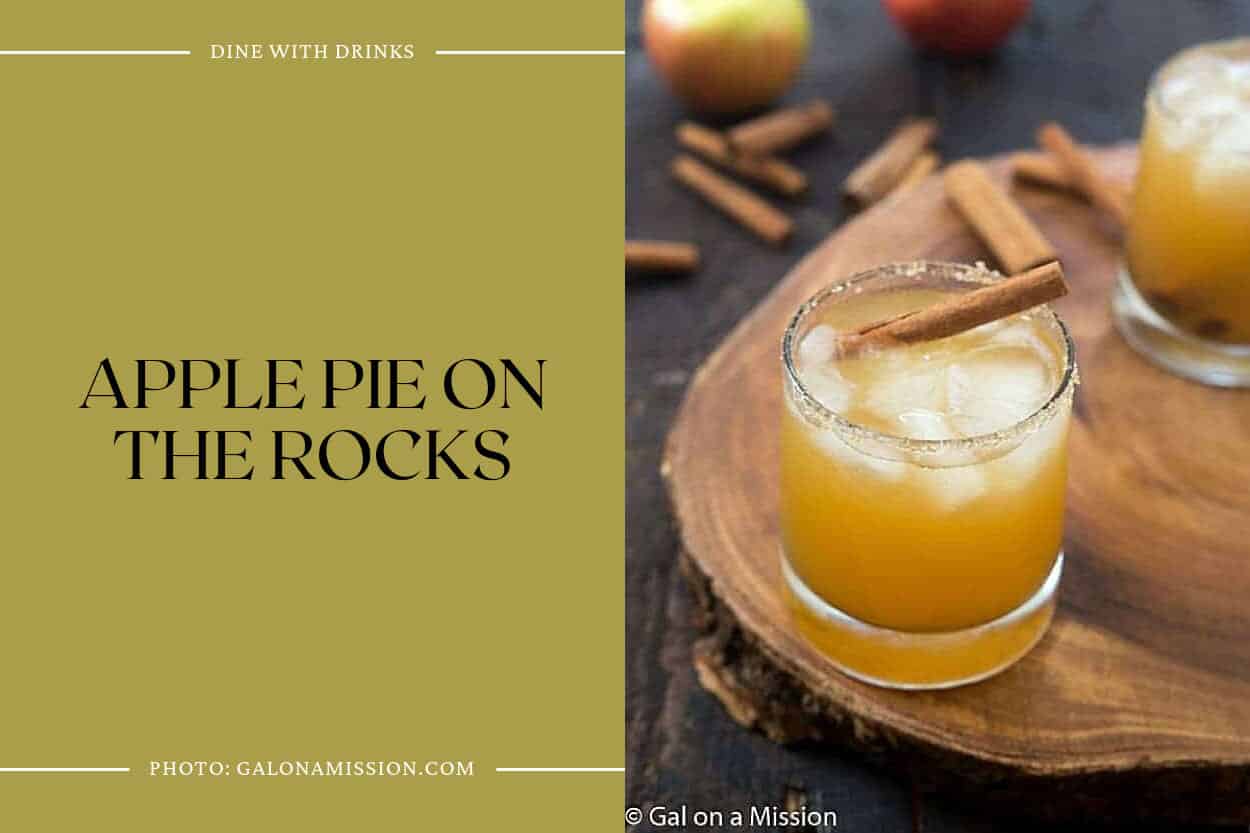 "Apple Pie on the Rocks" is a delicious and refreshing cocktail that is perfect for autumn and Thanksgiving. The cinnamon whiskey adds a warm and spicy kick, while the apple cider and salted caramel provide a sweet and tangy balance. However, what really sets this cocktail apart is the TUACA Vanilla Citrus Liqueur.
Its smooth and subtle flavor ties all the ingredients together, creating a perfect harmony of taste. This cocktail is a must-try for anyone who loves apple pie and wants to enjoy it in a liquid form. So, if you're looking for a fun and delicious addition to your fall gatherings, give "Apple Pie on the Rocks" a try!
5. Boozy Hot Apple Cider
"Boozy Hot Apple Cider" is a delicious and easy-to-make cocktail that is perfect for cold winter nights. Made with apple cider, ginger syrup, and your choice of brandy or whiskey, this warm and comforting drink is elevated by the addition of Tuaca liquor. Tuaca's blend of Italian brandy, citrus, and vanilla spice adds a depth of flavor and warmth that perfectly complements the other ingredients.
Topped with boozy whipped cream and a sprinkle of freshly grated nutmeg, this cocktail is sure to become a winter favorite. Whether you're snuggled up by the fire or hosting a holiday party, "Boozy Hot Apple Cider" is a must-try cocktail for any Tuaca lover.
6. Orange Vanilla Mulled Wine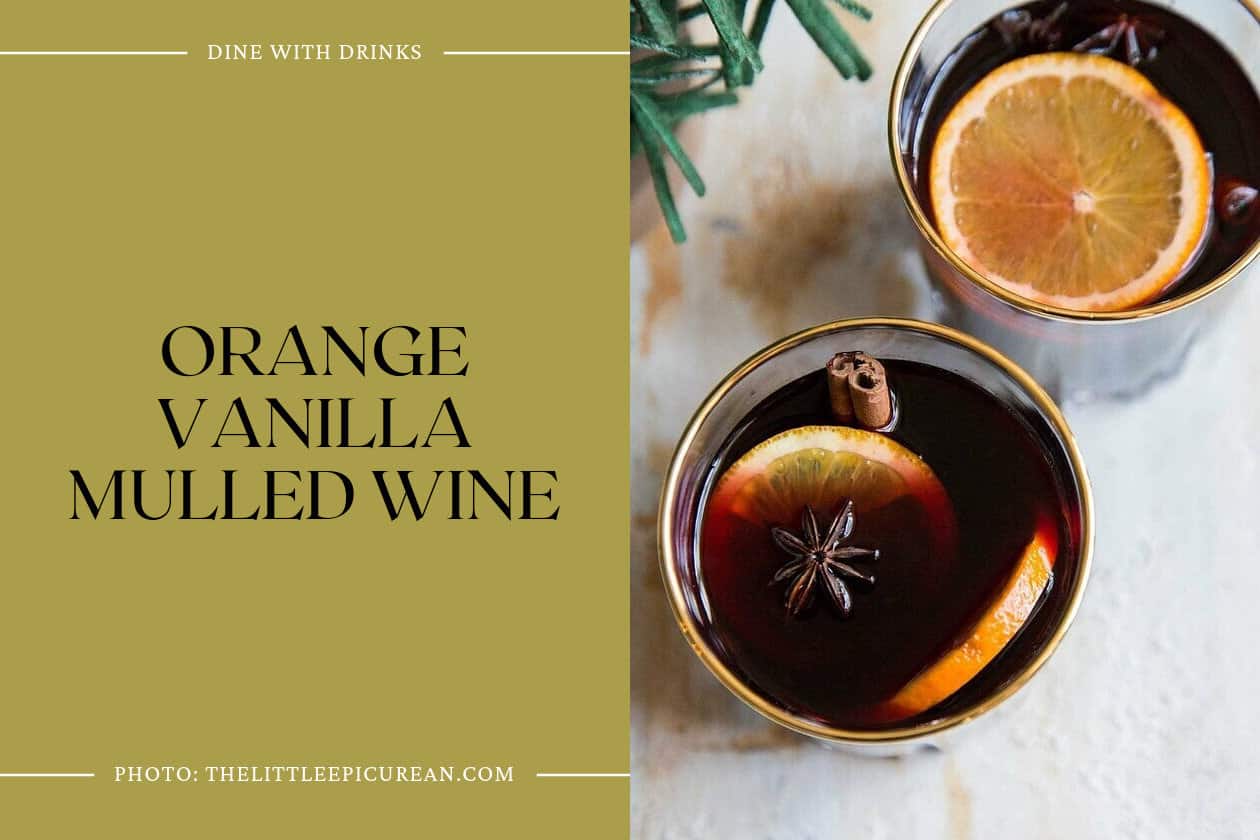 The Orange Vanilla Mulled Wine is a perfect drink to warm you up during the cold winter nights. This warm beverage is made by combining red wine with various spices, sweeteners, and fruits. The addition of Tuaca, an Italian brandy flavored with vanilla and citrus, adds a unique twist to the classic mulled wine recipe.
The honey-flavored whiskey also adds another dimension of sweetness and boozy goodness. The use of citrus fruits like blood oranges, clementines, grapefruits, lemons, and tangerines infuses bright flavors into the drink and adds a pop of color. This cocktail is perfect for those who love to experiment with their drinks and want to try something new and exciting.