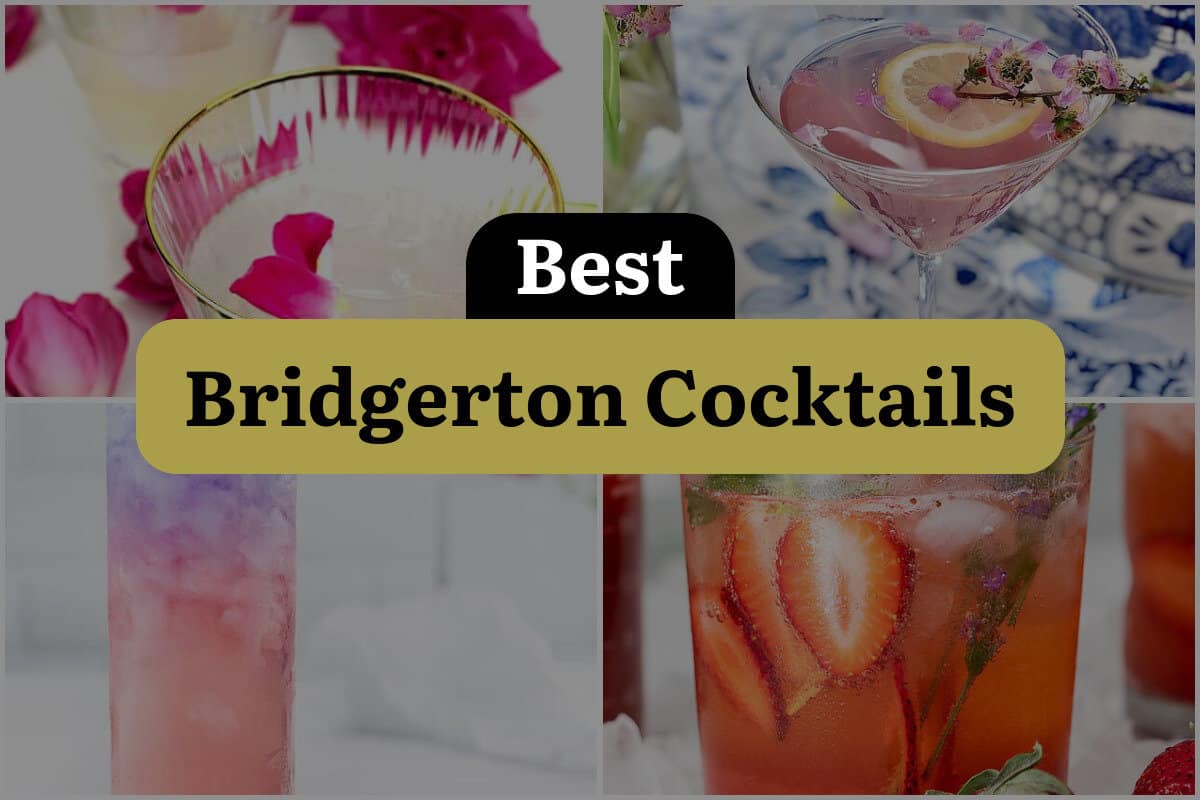 The world has been swept up in the fever of Bridgerton, the hit Netflix series that has captured the imagination of millions.
Viewers have been transported to the Regency era, where they have been enthralled by the lavish costumes, the stunning architecture, and the romantic intrigue of the aristocracy. But there's one aspect of Bridgerton that has been overlooked: the cocktails.
Yes, the cocktails. The Regency era was a time of great experimentation in mixology, and the aristocracy were known for their love of fine spirits and creative concoctions.
From the Duke of Hastings to Lady Danbury, the characters in Bridgerton are no exception. They are often seen sipping on glasses of amber liquid, or raising a toast to their latest conquest.
But what exactly are they drinking? What are the best Bridgerton cocktail recipes, and how can you recreate them at home?
In this blog post, we'll take a deep dive into the world of Bridgerton mixology, exploring the ingredients, techniques, and history behind some of the most popular drinks of the era.
Whether you're hosting a Bridgerton-themed party, or simply want to impress your friends with your knowledge of Regency cocktails, this post is for you.
So put on your finest frock, grab a bottle of gin, and let's get mixing!
1. Elderflower Rose Gimlet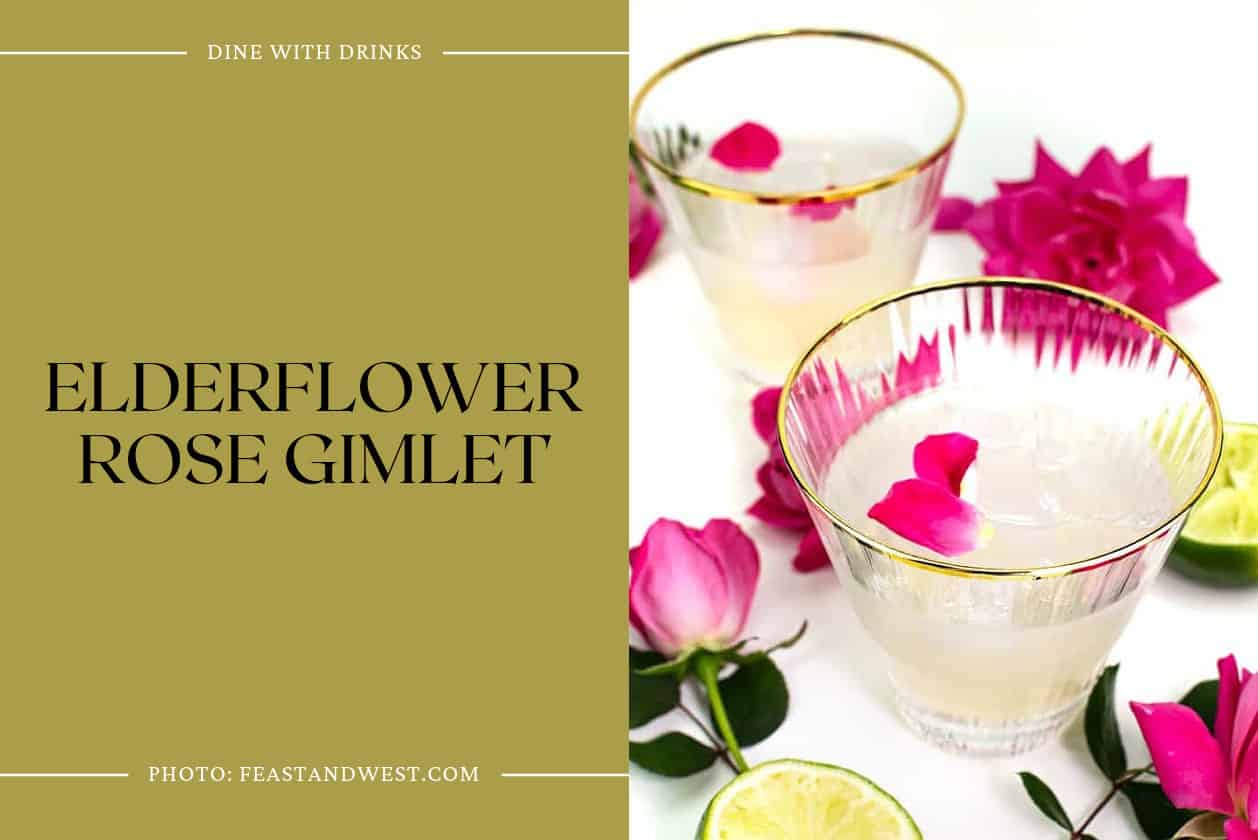 The Elderflower Rose Gimlet is a floral and romantic cocktail that is perfect for spring and Valentine's Day. This cocktail is made with gin, rose water, and elderflower liqueur, giving it a delicate and fragrant taste.
The rose water adds a hint of rose petals, while the elderflower liqueur gives it a bright and sweet flavor. This cocktail is ideal for sipping on warm spring evenings, enjoying at a dinner party or wedding, or even for a Sunday brunch al fresco. If you're a fan of floral flavors, this cocktail is a must-try.
2. Lavender French 75 Cocktail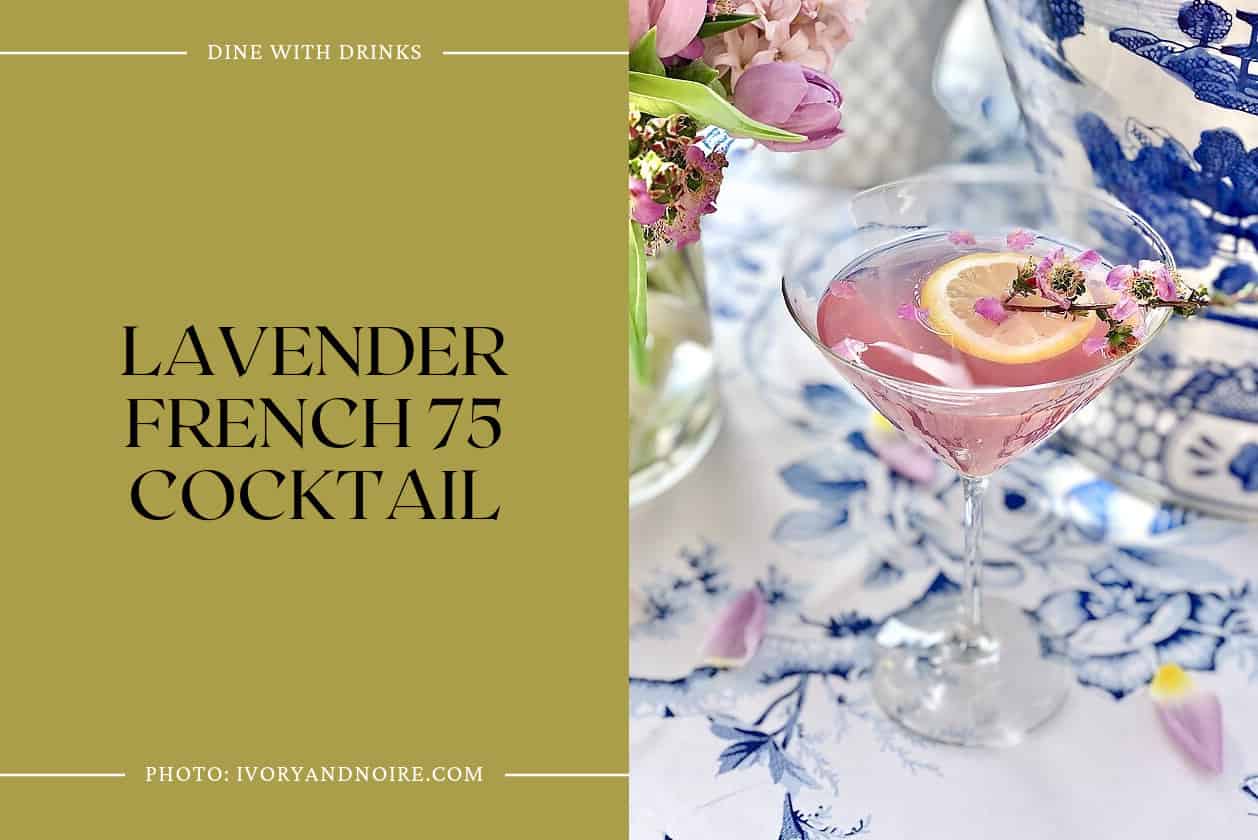 The Lavender French 75 Cocktail is a refreshing twist on the classic French 75 cocktail. This cocktail is perfect for any garden-themed party or celebration. The addition of lavender to the gin, lemon juice, and champagne creates a unique and delicious flavor profile that is sure to impress your guests.
The use of Empress 1908 gin adds a beautiful purple color to the drink, which turns into a lovely shade of deep pink when mixed with lemon juice. This cocktail is garnished with flowers and lemon slices, making it a beautiful and feminine drink. The Lavender French 75 Cocktail is a must-try for anyone looking for a unique and delicious cocktail for their next celebration.
3. Fade to Pink Cocktail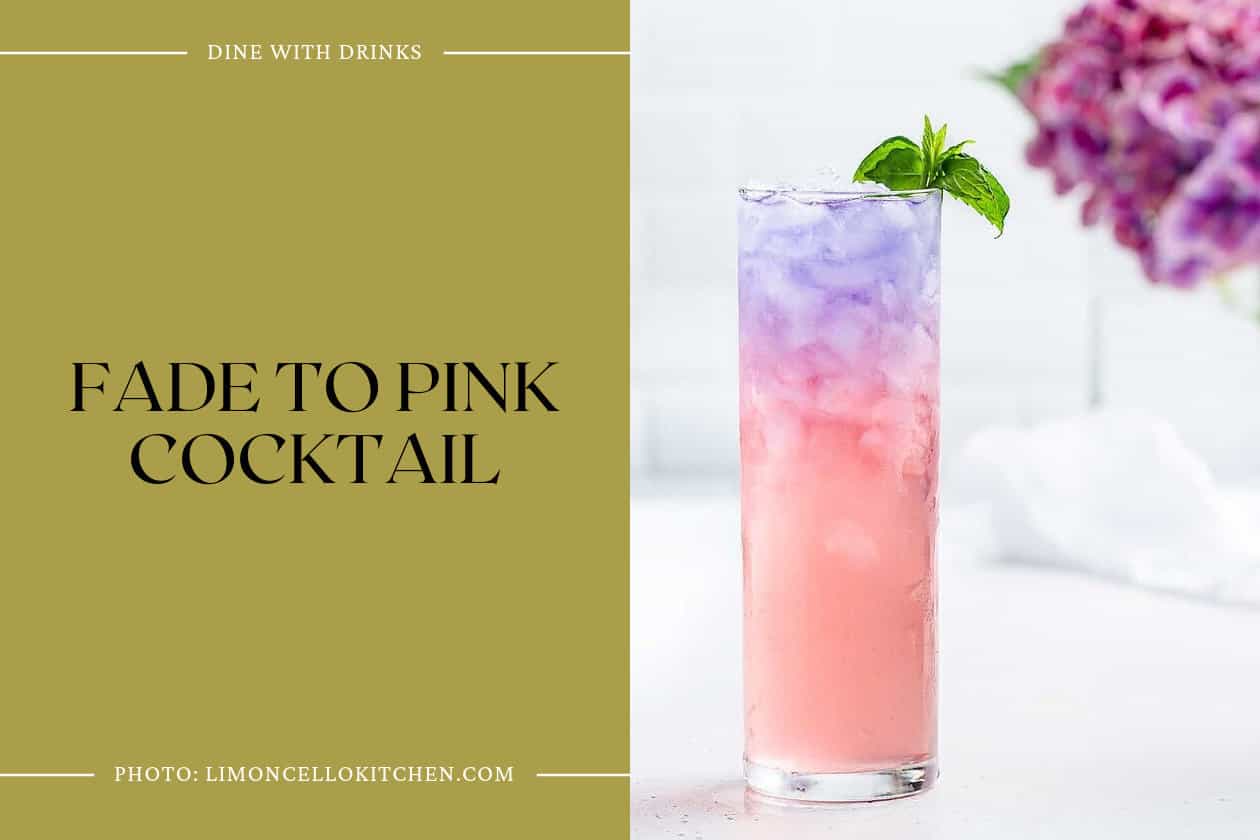 The "Fade to Pink Cocktail" is a refreshing and tangy gin Aperol cocktail that is perfect for warm weather. Its stunning gradient of colors makes it a great presentation for summer parties or bridal showers. The cocktail uses a split base of gin and white rum, along with two different types of gin to create the gradient effect. The Aperol brings a sweetness and citrusy bitterness that complements the gin botanicals.
The color comes from the Aperol and Empress Gin, which is infused with butterfly pea flowers. This cocktail is perfect for those who are just starting to get into gin and want something with a mellow botanical flavor. Overall, the "Fade to Pink Cocktail" is a must-try for anyone looking for a refreshing and visually stunning cocktail.
4. Blushing Strawberry Gin and Tonic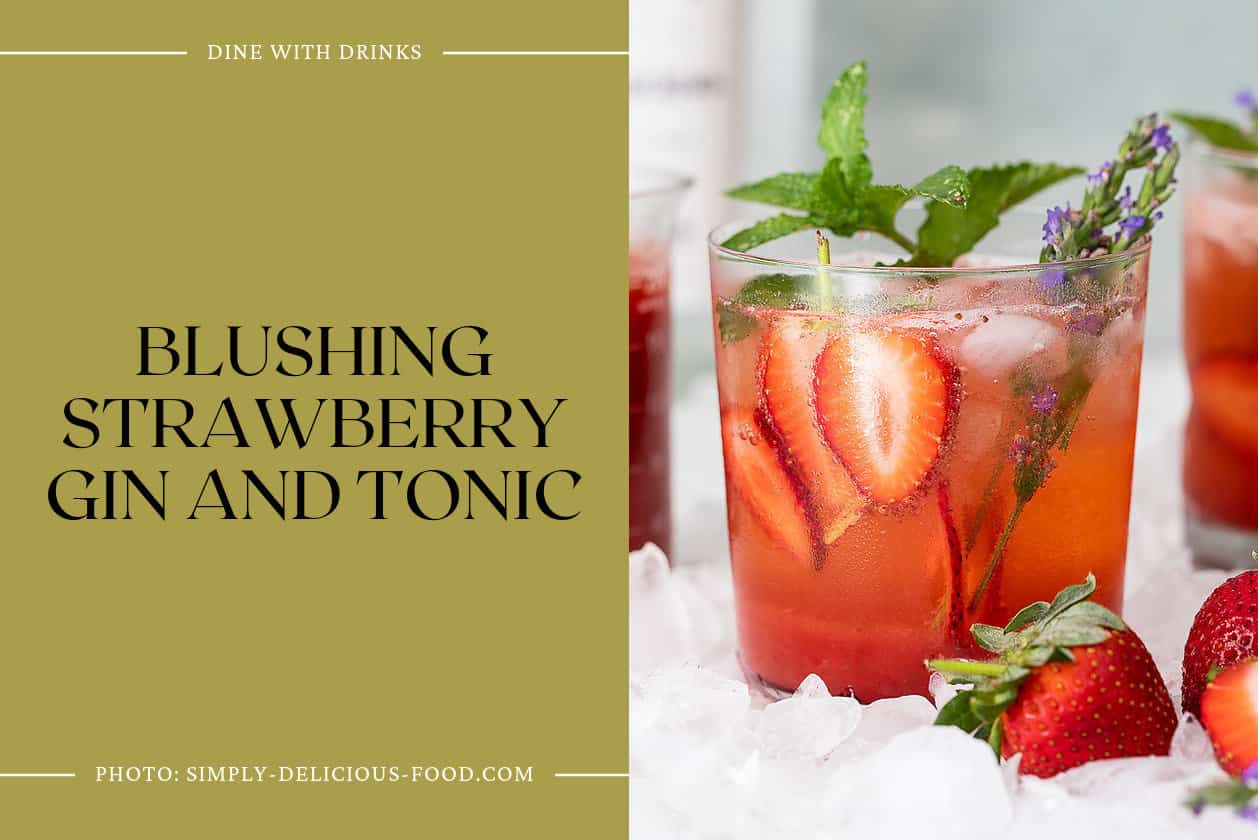 The Blushing Strawberry Gin and Tonic is a refreshing and fruity twist on the classic gin and tonic. Made with fresh strawberry syrup, this cocktail is perfect for those warm spring and summer days. The syrup can also be used in non-alcoholic cocktails, making it a versatile addition to any home bartender's repertoire.
The garnish options are endless, from the classic lemon twist to herbs like rosemary and basil, or even slices of cucumber and fruit like blueberries and oranges. Served in a large stemmed wine glass or gin glass, this cocktail is sure to impress your guests and transport them to the elegant world of Bridgerton.
5. Wet Your Whistledown Cocktail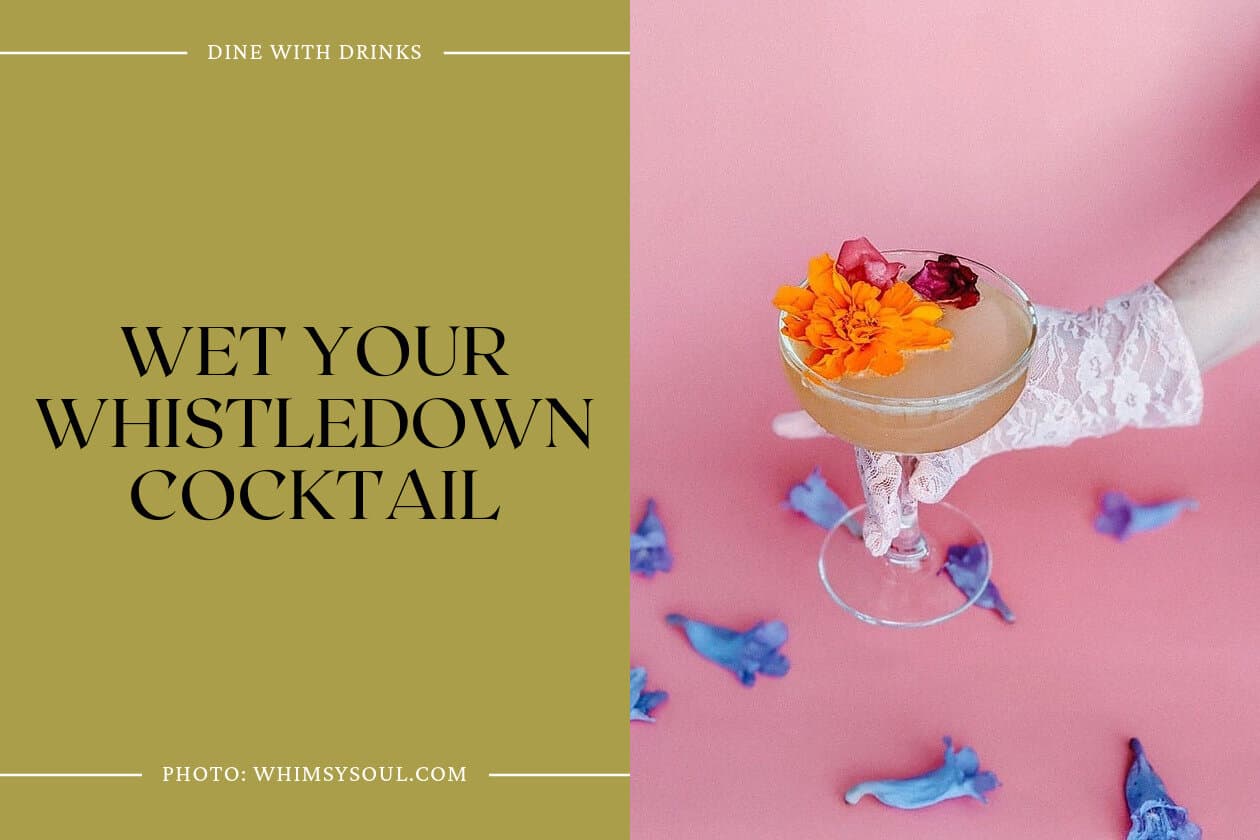 The "Wet Your Whistledown Cocktail" is a sweet, sharp, and sophisticated drink that embodies all sides of Lady Whistledown. With gin, honey, fresh lemon juice, elderflower liqueur, and champagne, this Bridgerton-inspired cocktail is perfect for high tea or a summer garden luncheon.
The cocktail's ingredients pay homage to the show's London setting, the bees that are a recurring motif, and the wisteria that blooms across the Bridgerton household. This elegant cocktail is simple to make and is sure to impress any Bridgerton fan.