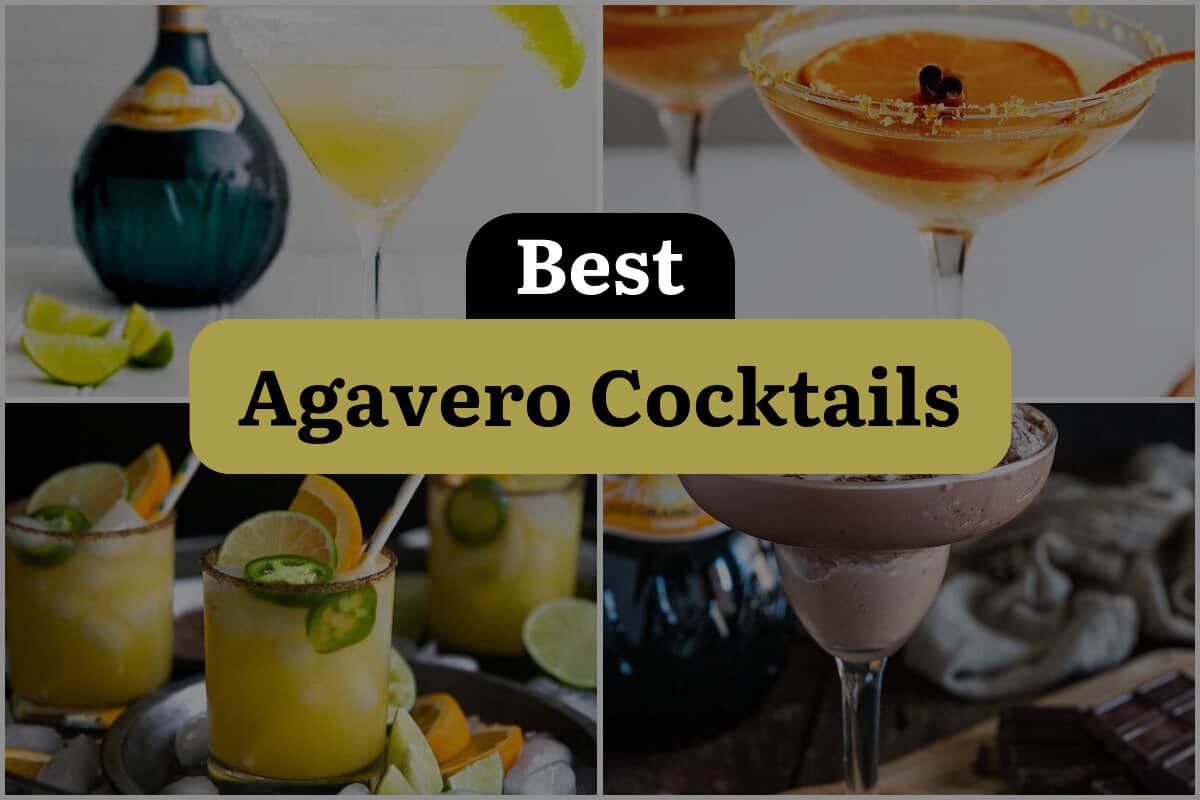 When it comes to tequila-based cocktails, Agavero is a unique and versatile liqueur that should be on every bartender's radar.
Made from 100% blue agave tequila and infused with Damiana flower, Agavero adds a floral and honey-like sweetness to any drink it's mixed with.
Whether you're looking for a fruity and refreshing cocktail for a hot summer day or a bold and spicy drink for a cozy winter night, Agavero can be incorporated into a variety of recipes to suit every palate.
But what makes Agavero truly special is its ability to elevate classic cocktails and add a new dimension of flavor.
From margaritas to old fashioneds, Agavero can be used as a substitute for other sweeteners, such as triple sec or simple syrup, or as an additional ingredient to enhance the complexity of a drink.
So, if you're looking to expand your cocktail repertoire and impress your guests, look no further than Agavero.
In this post, we'll explore some of the best Agavero cocktail recipes that are sure to become new favorites at your bar or home. Get ready to mix, shake, and stir your way to Agavero cocktail bliss!
1. Orange Margarita With Ginger Syrup and Lime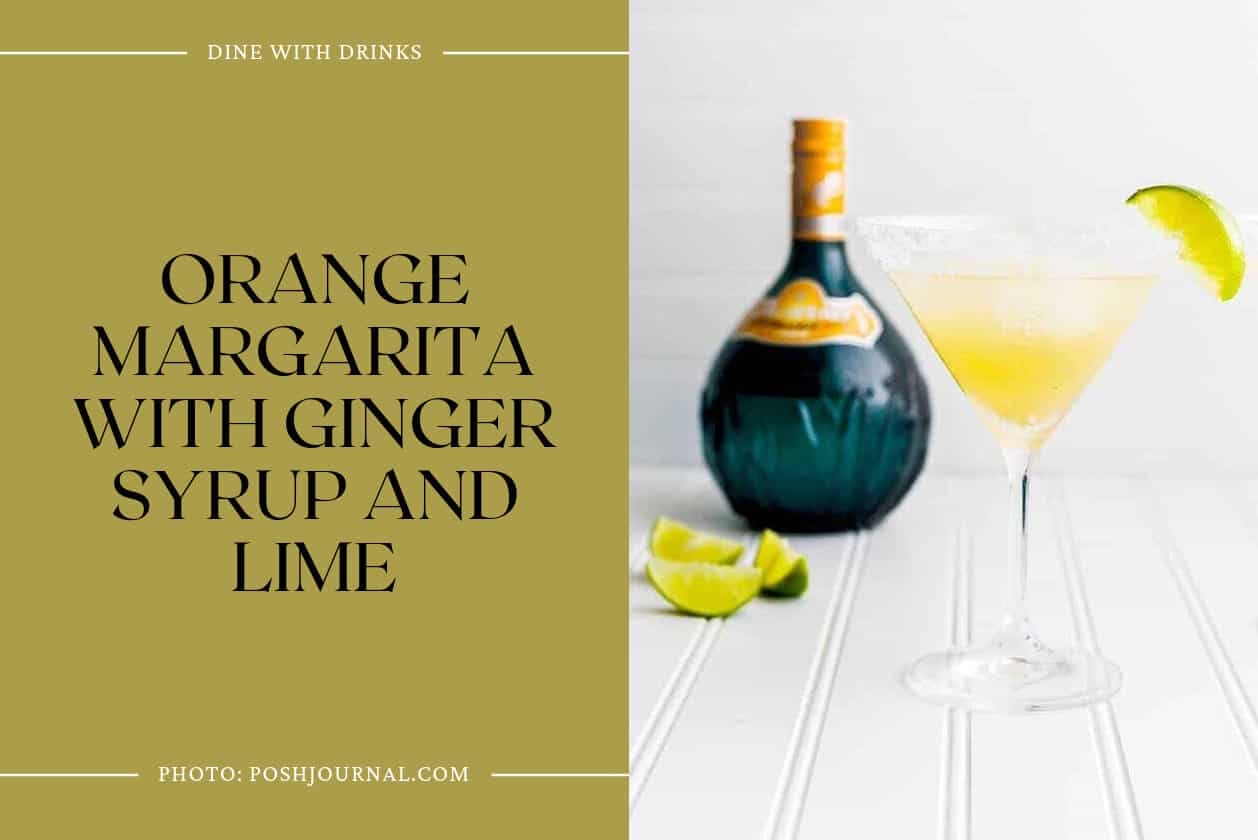 The Orange Margarita With Ginger Syrup and Lime is a refreshing twist on the classic margarita. Made with Agavero Orange, Gran Centenario Reposado, fresh lime juice, honey, and ginger syrup, this cocktail packs a flavorful punch. The Agavero Orange liqueur adds a unique sweetness to the drink, while the Gran Centenario Reposado tequila provides a smooth finish.
The ginger syrup adds a warm spice that perfectly balances out the sweetness of the honey and orange liqueur. Served in a salt-rimmed cocktail glass, this drink is not only delicious but also visually stunning. If you're looking to impress your guests with a creative and sophisticated margarita, the Orange Margarita With Ginger Syrup and Lime is the perfect choice.
2. Spiced Honey Orange Margaritas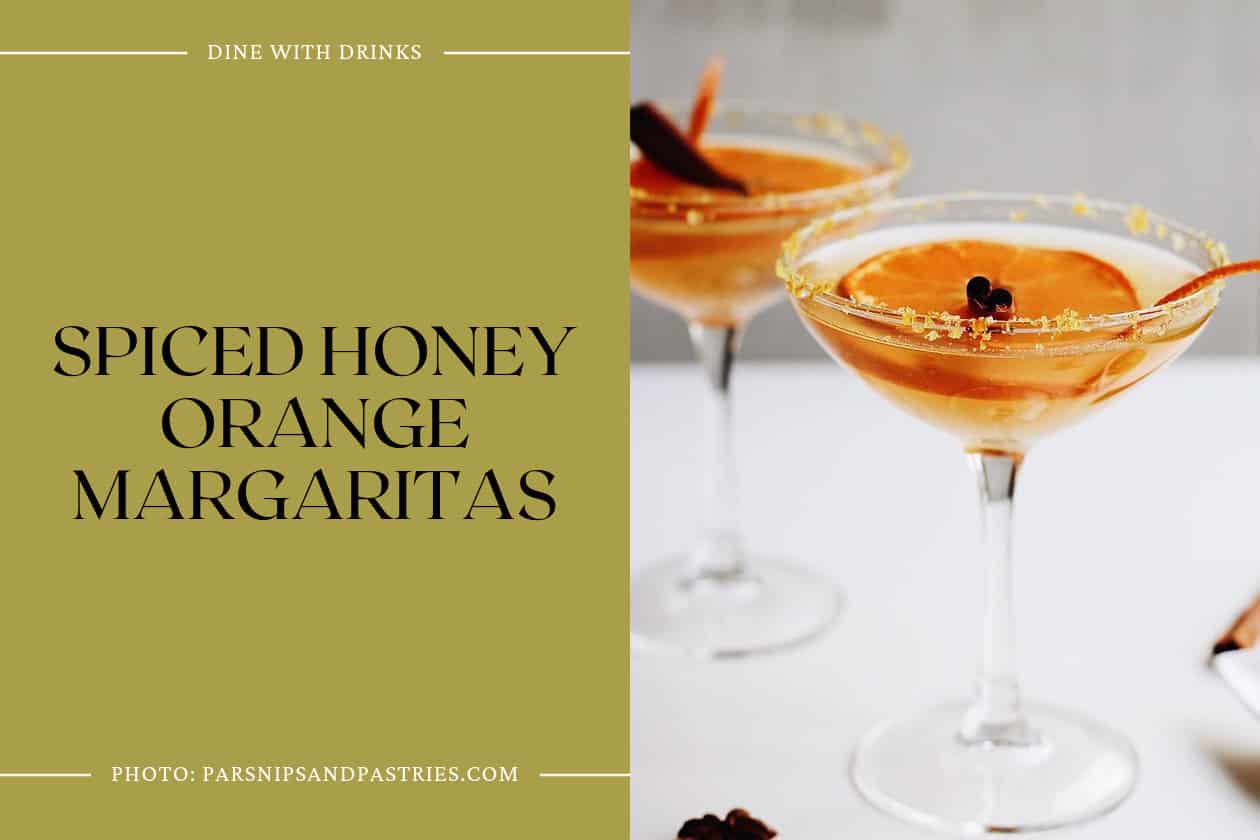 The Spiced Honey Orange Margarita is a fall-inspired drink made with tequila and Agavero. The honey and citrus create a perfect balance of sweetness, while the warm spices add a fragrant aroma to the drink.
The Agavero Orange gives the drink a spicy and floral flavor that is sure to impress. It's a unique spin on a classic cocktail that is perfect for any fall gathering.
3. Spicy Orange Margarita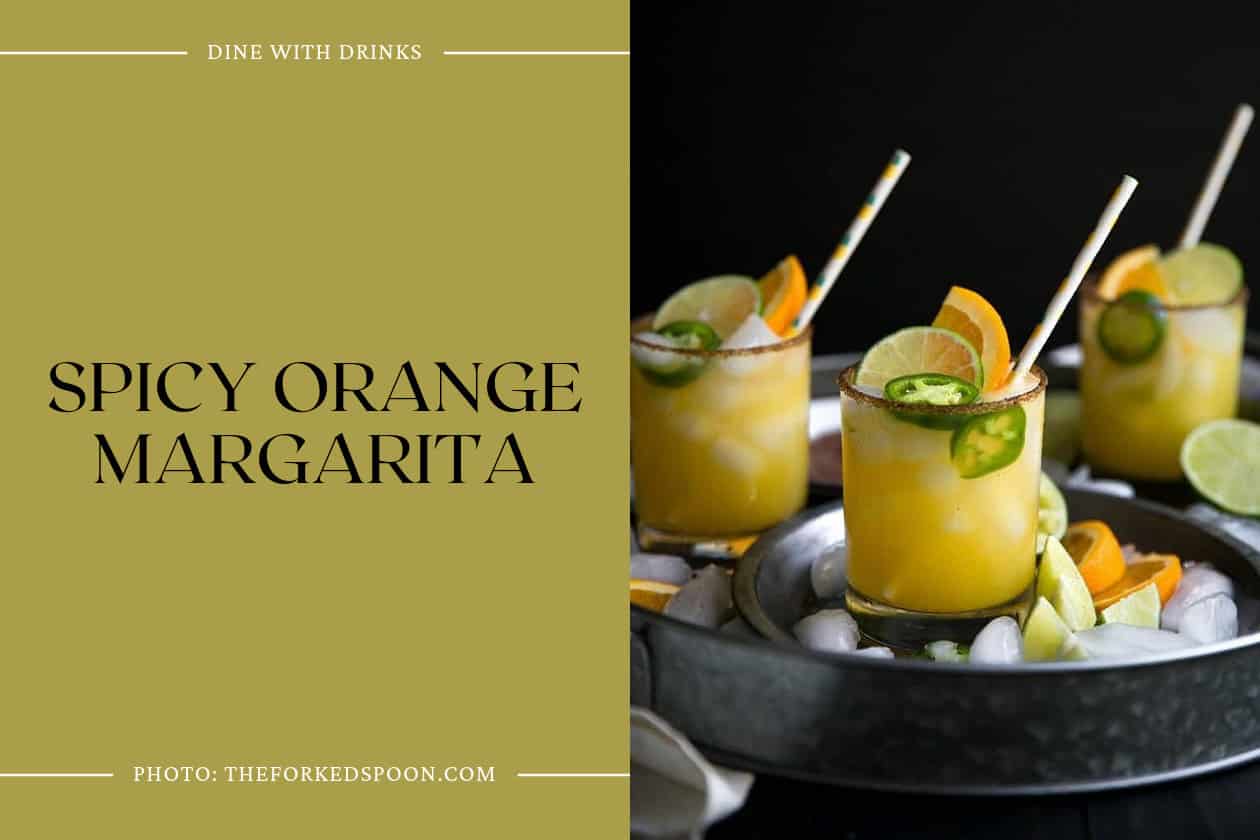 The Spicy Orange Margarita is a perfect blend of salty, sweet, and spicy flavors that is sure to impress any margarita lover. Made with Gran Centenario Plata Tequila and Agavero Orange Liqueur, this cocktail is a refreshing orange liqueur that is infused with the essence of oranges and pure agave nectar.
The spicy chili salt rim adds an extra kick to the drink. It takes just two minutes to prepare and is a must-try for any tequila enthusiast. If you're looking for a unique twist on a classic margarita, the Spicy Orange Margarita is definitely worth a try.
4. Frozen Chocolate Margarita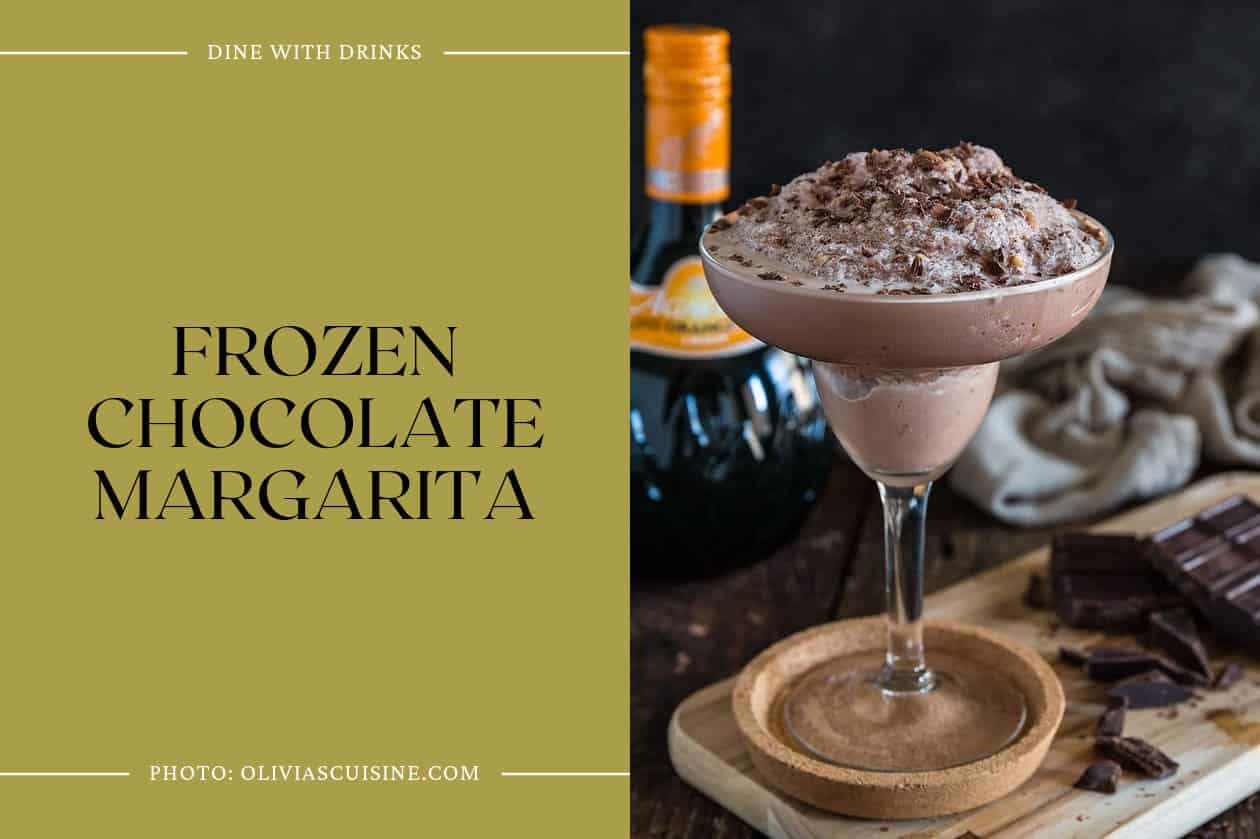 The Frozen Chocolate Margarita is a perfect blend of chocolate ice cream, tequila, and Agavero Orange liqueur. This cocktail is a great choice for those who have a sweet tooth and love to indulge in chocolate. The Agavero Orange liqueur enhances the chocolate flavor, making it a super chocolicious drink.
The cocktail is easy to make and can be adapted to your taste. It is a perfect choice for a Sunday cocktail or a girls' night in. If you haven't tried Agavero Orange liqueur before, this cocktail is a great way to experience its unique flavor. So, if you're a chocolate lover and looking for a new cocktail to try, the Frozen Chocolate Margarita is a must-try!
5. Blackberry Margaritas With Agavero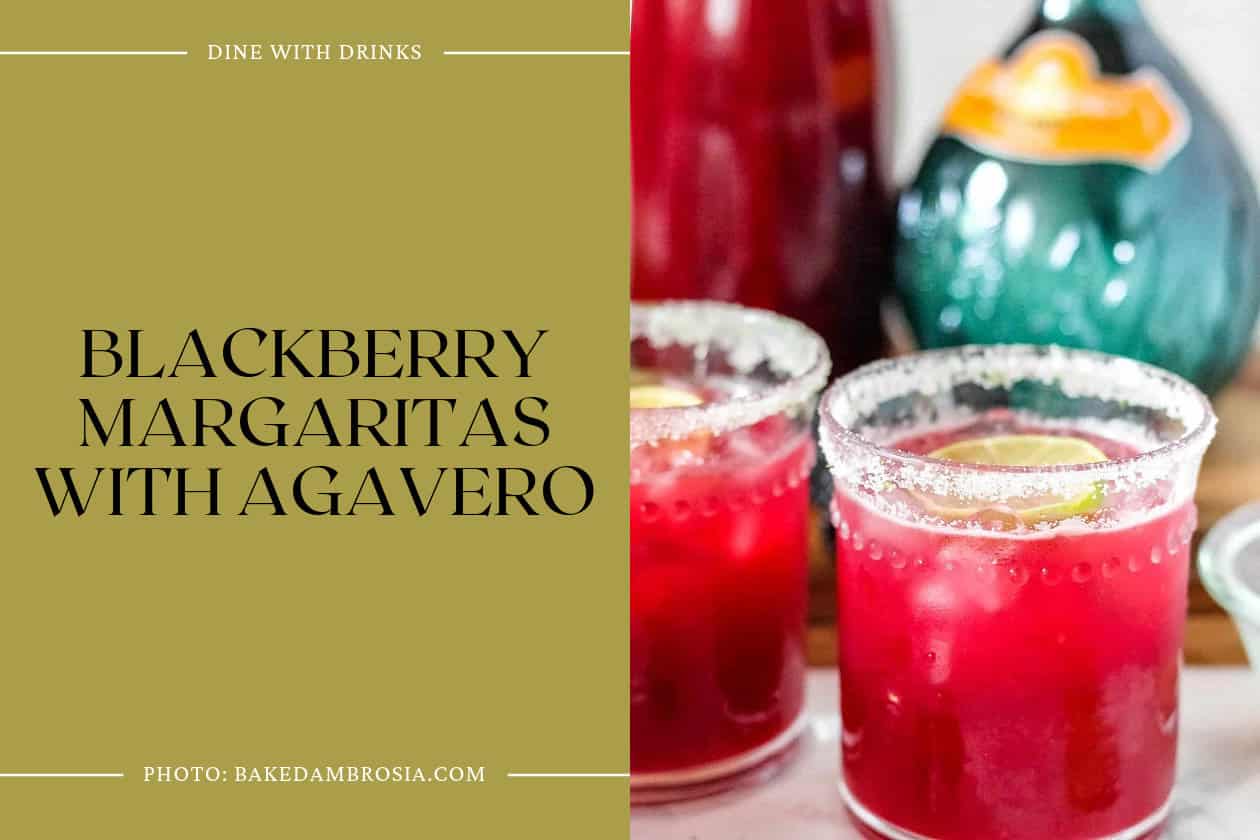 "Blackberry Margaritas with Agavero" is a must-try cocktail for all margarita lovers out there. This delicious drink is a perfect blend of tart and sweet flavors, with a beautiful color that will make your taste buds dance. What sets this cocktail apart is the secret ingredient, Agavero Orange, a tequila-based liqueur that adds a unique orange taste and brightens the drink.
The blackberry flavor gives the drink a fruity twist, making it perfect for special occasions. This cocktail is a great choice for Labor Day weekend celebrations or any other outdoor day drinking events. Don't miss out on this top-secret ingredient that will take your margarita game to the next level.