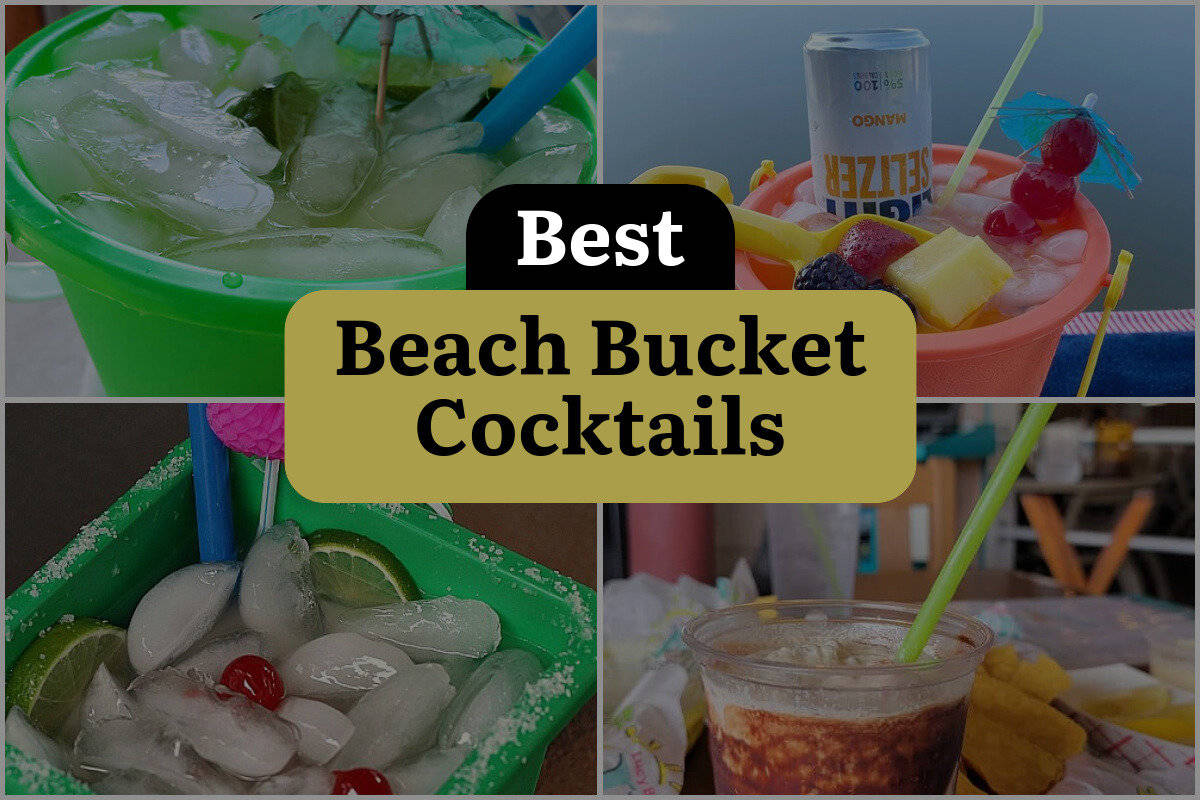 As a bartender, I have seen countless people come through my doors seeking the perfect drink to quench their thirst on a hot summer day.
And what better way to do so than with a refreshing, ice-cold cocktail? But not just any cocktail – we're talking about the Beach Bucket Cocktail.
Now, you may be wondering what a Beach Bucket Cocktail is. Well, picture this: you're lounging on a sunny beach, the waves crashing in the background, and a friendly server comes by with a bucket filled with ice, fruit, and a variety of spirits.
They mix it all up right in front of you, creating a delicious concoction that's perfect for sipping on while soaking up the sun.
The Beach Bucket Cocktail is the epitome of summer drinking. It's fun, fruity, and oh-so-refreshing. And the best part?
There are countless variations of this drink that you can try, each with its own unique twist. From classic recipes to modern takes, there's a Beach Bucket Cocktail out there for everyone.
So, whether you're planning a beach vacation or just want to transport yourself to a tropical paradise for a few moments, sit back, relax, and let's explore the world of Beach Bucket Cocktails.
Trust me, it's a journey you won't regret.
1. Beach Bucket Cocktail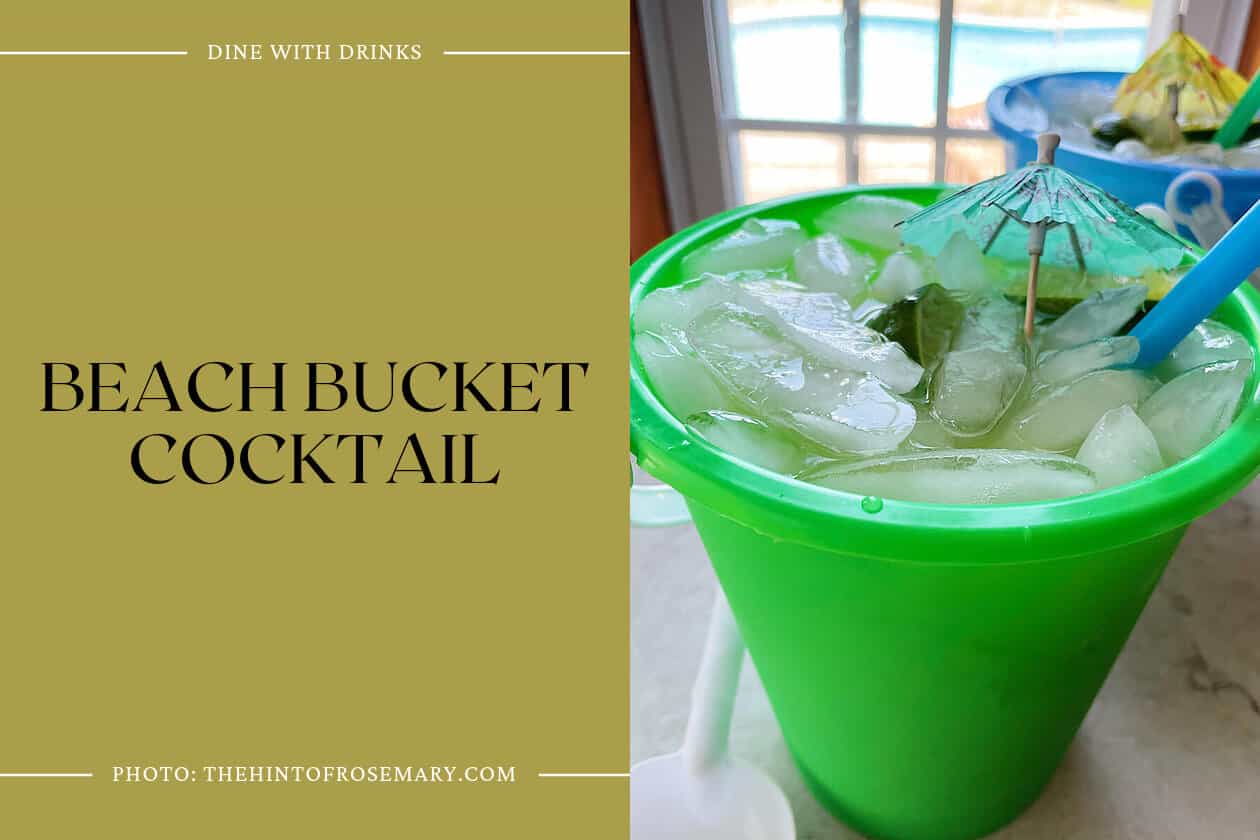 The Beach Bucket Cocktail is a refreshing and customizable drink that is perfect for summertime sipping. Made with orange juice, pineapple juice, sparkling water, and Malibu coconut rum, this cocktail is served in a sand bucket filled with ice. The addition of lime juice and a whole juiced lime adds a burst of flavor and a fun garnish.
This rum bucket drink is perfect for sharing with friends or enjoying solo by the pool. With the ability to adjust the amount of rum, this cocktail can be made stronger or weaker to suit individual preferences. Try this delicious and easy-to-make cocktail for a taste of summer!
2. Sand Bucket Cocktail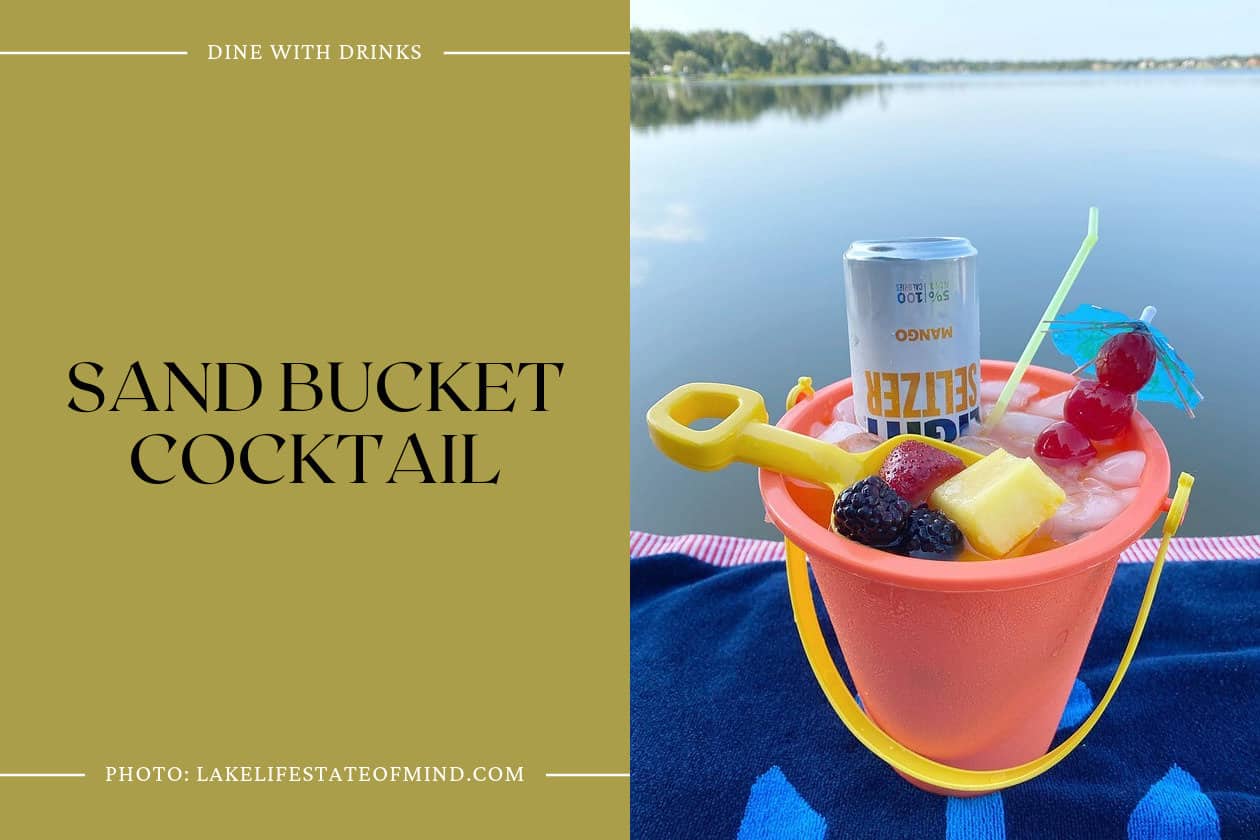 The Sand Bucket Cocktail is a must-try for anyone looking for a refreshing summer drink. This cocktail is perfect for a day at the beach or by the lake. It's a combination of coconut rum, tropical fruit rum, fruit juice, pineapple juice, orange Fanta, and mango hard seltzer. The best part? You can customize it to your liking!
Add your favorite fruits or swap out the flavored rums for something else. This cocktail is not for the faint of heart as it packs a punch with the equivalent of three drinks worth of alcohol in one sand bucket. So grab a friend and sip on this cocktail together while enjoying the sun and sand. Trust us, it's worth it!
3. Margarita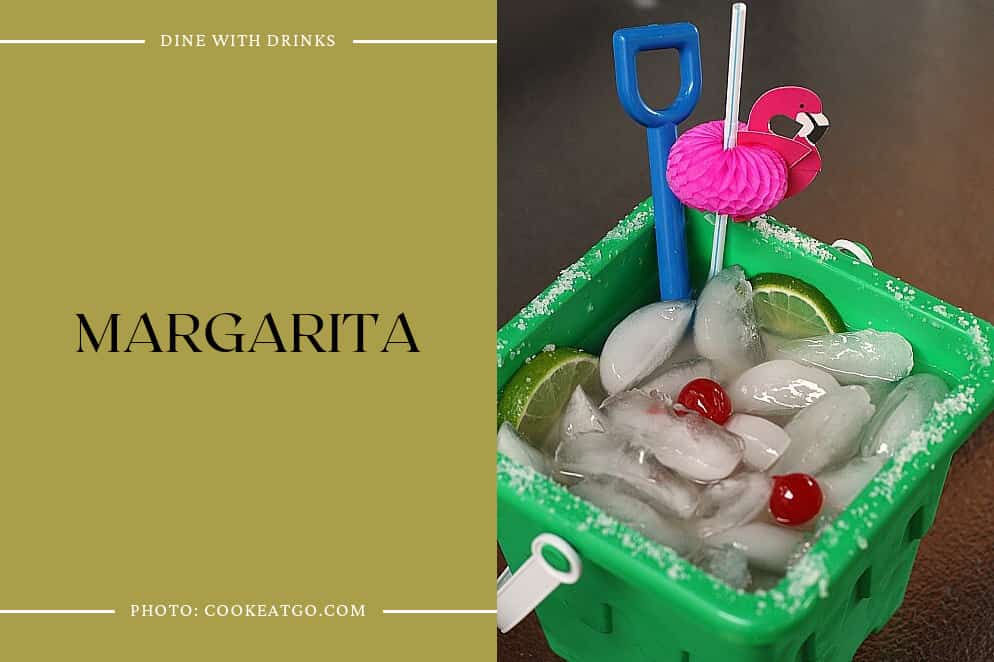 The Margarita is a classic cocktail that has been a favorite for decades. It's a perfect blend of tequila, lime juice, and orange liqueur that creates a refreshing and tangy taste. This cocktail is a must-try for anyone who loves a good beach bucket cocktail. The Margarita is perfect for sipping on a hot summer day while lounging on the beach or by the pool.
Its versatility makes it a popular choice among cocktail enthusiasts. Whether you prefer it blended or on the rocks, with salt or without, the Margarita is a crowd-pleaser. So, if you're looking for a delicious and refreshing cocktail to enjoy this summer, be sure to try the Margarita.
4. Bushwacker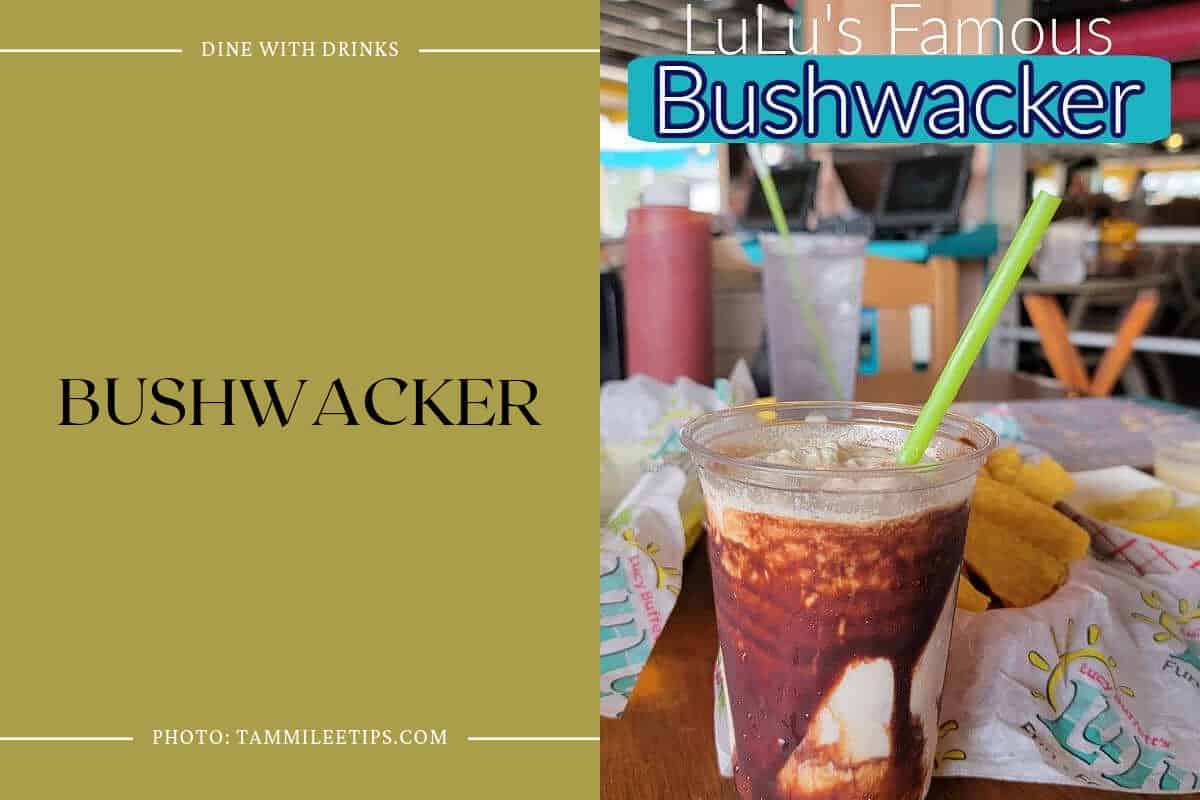 The Bushwacker is a frozen cocktail that is perfect for a day at the beach. It is a coffee chocolate milkshake with a boozy twist that packs a punch. The cocktail originated in St. Thomas and has since become a popular drink along the Gulf Coast. The recipe varies from bar to bar, but most use a base of Kahlua coffee liqueur, Crème de Cacao, and ice.
Some recipes include Irish cream, cream of coconut, vanilla ice cream, whipped cream, and milk. The Bushwacker is a smooth and easy-to-drink cocktail that can sneak up on you, so it's important to enjoy it slowly. If you're looking for a delicious and refreshing drink to enjoy on the beach, the Bushwacker is definitely worth a try.
5. Mai Tai Cocktail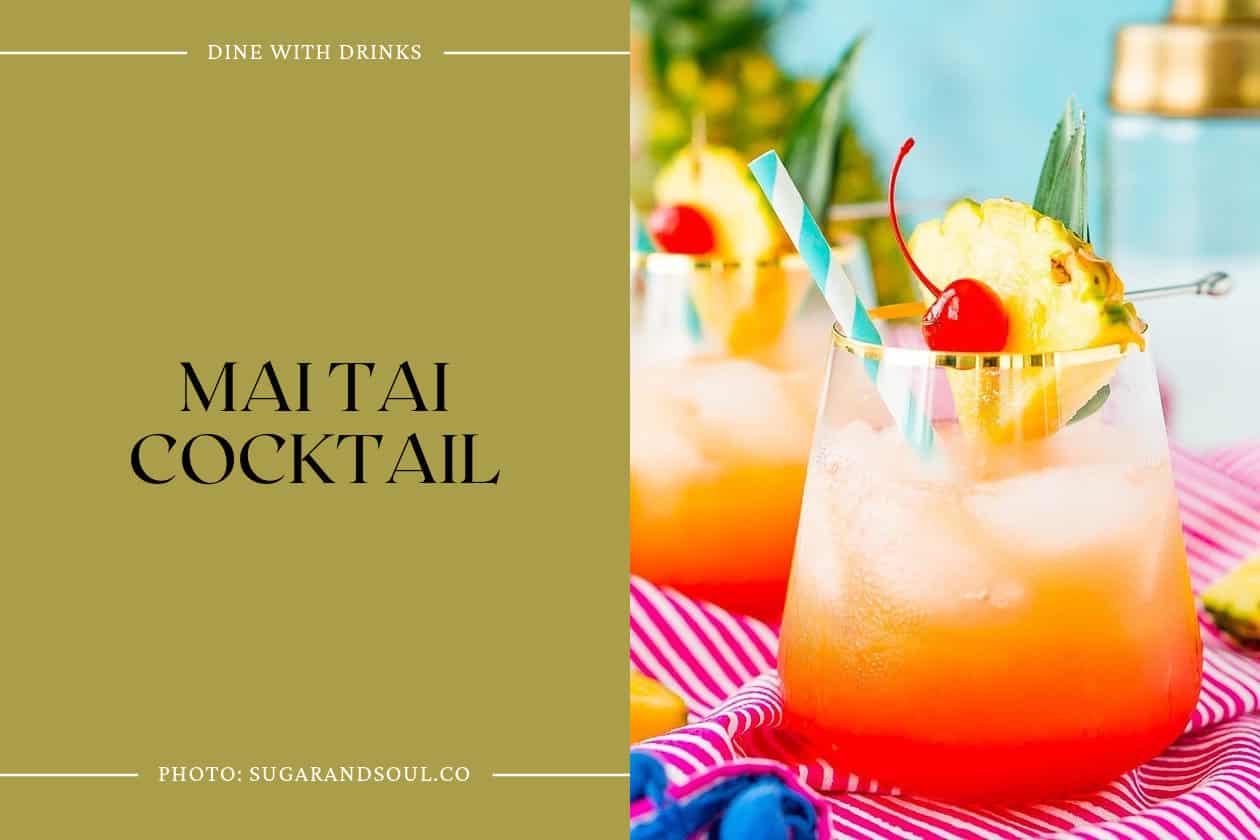 The Mai Tai Cocktail is a fruity and refreshing drink that is perfect for summer. It's made with coconut and spiced rum, triple sec, orange and pineapple juices, and a splash of orgeat syrup and grenadine. The cocktail is a beautiful shade of pink and looks like a sunset in a glass.
It's a boozy drink that packs a punch, so it's perfect for parties. The garnishes are what make this cocktail so much fun, and you can have a lot of fun garnishing these drinks with paper umbrellas, plastic swords, colorful straws, orange slices, maraschino cherries, and pineapple wedges.
6. Pina Colada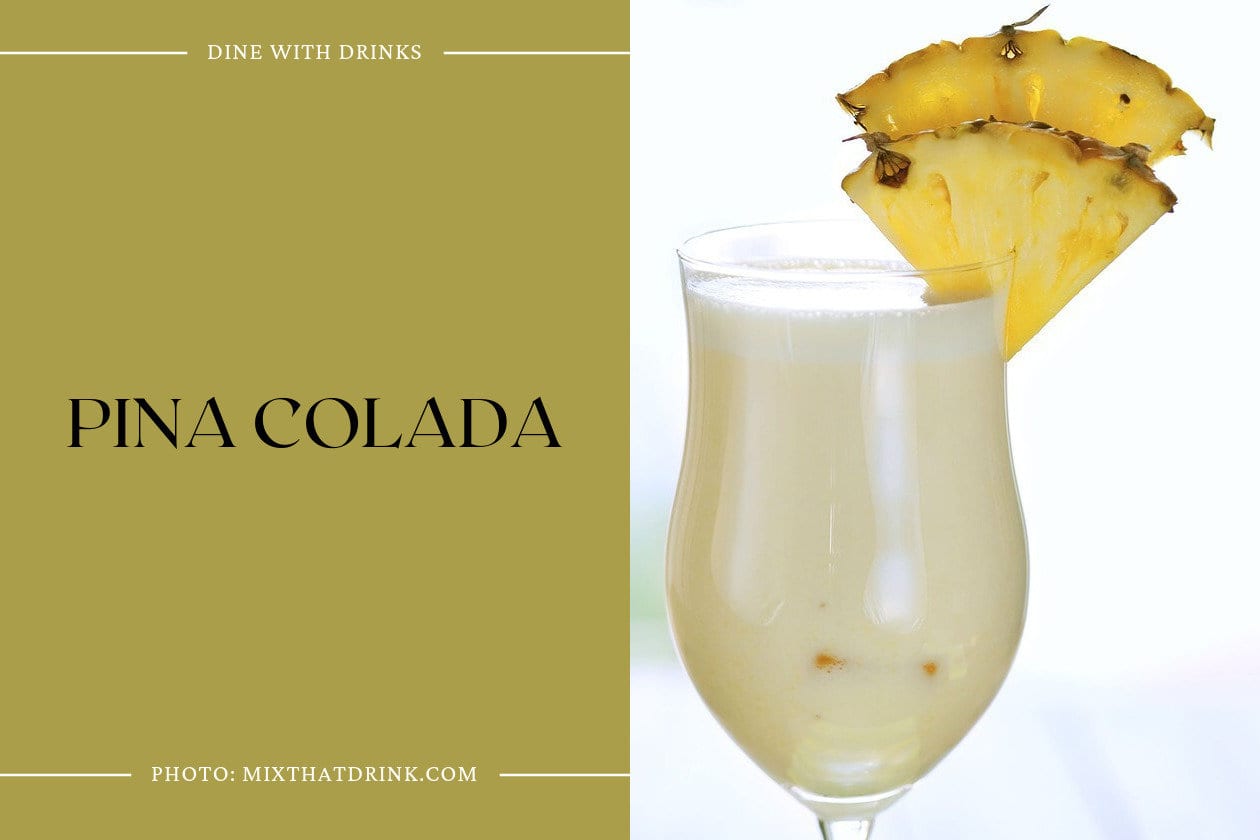 Looking for a refreshing and delicious cocktail to enjoy on the beach? Look no further than the Pina Colada. This classic summertime drink is a perfect blend of coconut cream, pineapple juice, and white rum. The sweetness of the pineapple is perfectly balanced by the creaminess of the coconut, while the rum adds a subtle kick.
It's a drink that's easy to love, and perfect for sipping on a hot day. Whether you're lounging on the sand or relaxing by the pool, the Pina Colada is a must-try cocktail that's sure to become a favorite. So grab a glass, kick back, and enjoy the taste of summer.