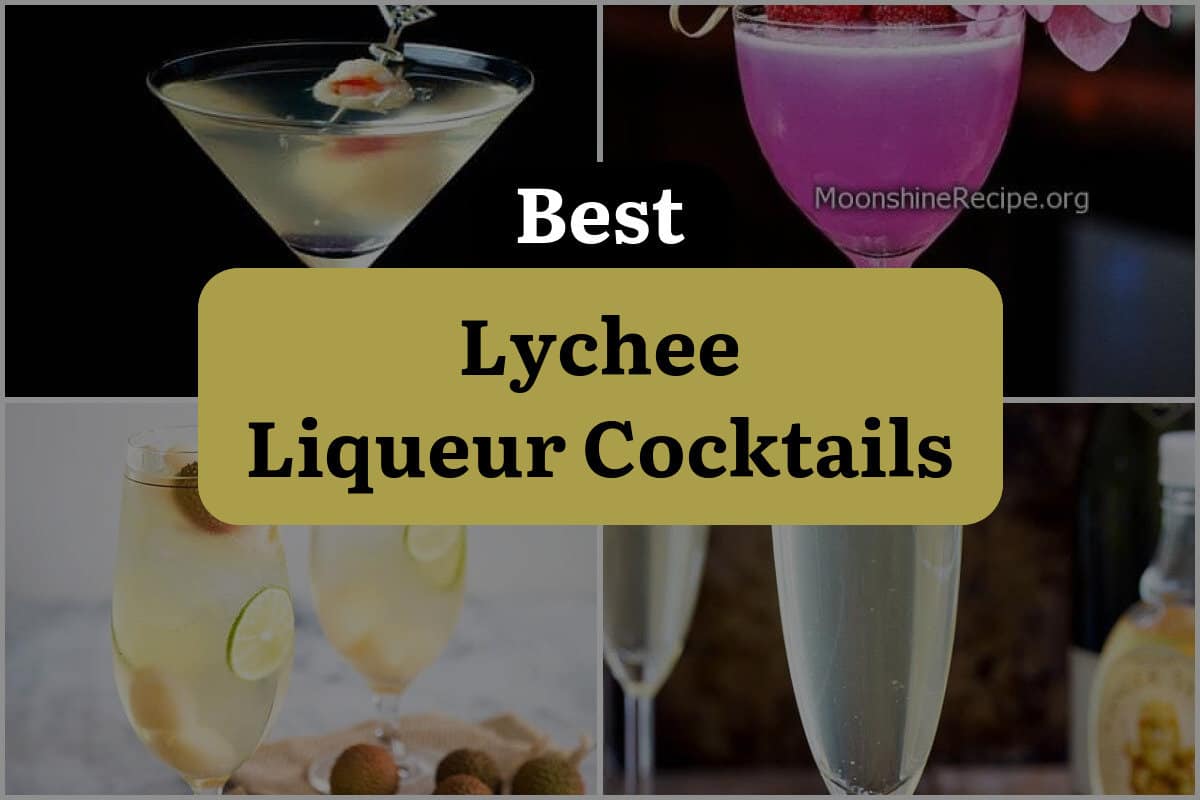 As a bartender, I have had the pleasure of experimenting with various ingredients to create the perfect drink for my customers.
One of my favorite ingredients to work with is lychee liqueur. This sweet and fruity liqueur not only adds a unique flavor to cocktails but also gives them a beautiful pink hue.
Lychee liqueur is made from lychee fruit, which is native to China but is now widely grown in other parts of the world.
The fruit has a sweet and floral taste, which is reflected in the liqueur. It is a versatile ingredient that can be used in a variety of cocktails, from sweet and fruity to bold and complex.
One of the best things about lychee liqueur is its ability to complement other flavors. It pairs well with citrus fruits like lemon and lime, as well as with herbs like mint and basil.
It also goes well with other spirits like gin and vodka. This makes it a great ingredient to use in cocktails that have a variety of flavors.
If you are looking for a unique and refreshing cocktail, then lychee liqueur is the perfect ingredient to use. Its sweet and floral taste will add a touch of elegance to any drink. In this blog post, I will be sharing some of the best lychee liqueur cocktail recipes that you can try at home or at your next party.
These cocktails are not only delicious but also easy to make, so you don't have to be a professional bartender to enjoy them. So, grab a bottle of lychee liqueur and let's get started!
1. Lychee Martini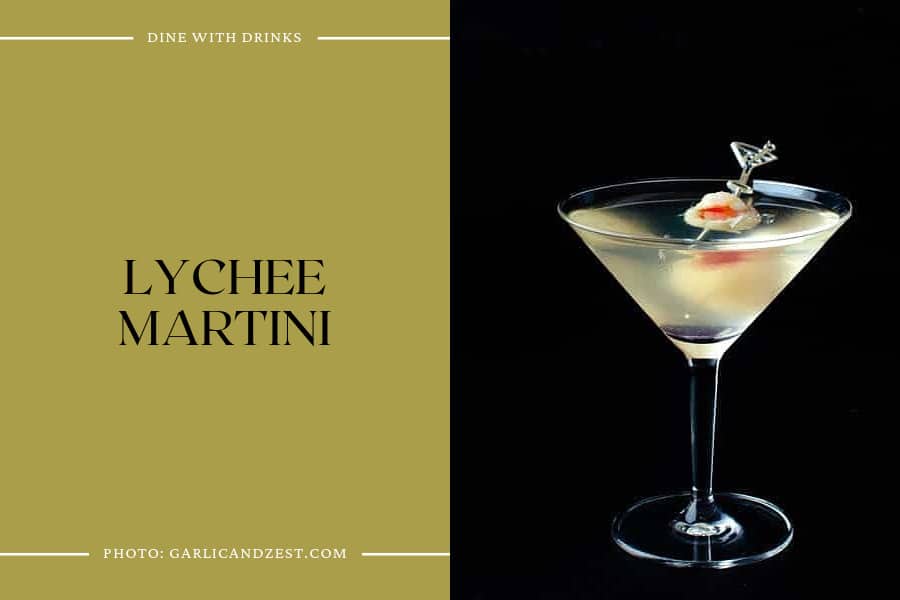 The Lychee Martini is a smooth and floral cocktail that is perfect for any special occasion. It is made with lychee fruit, which is a subtropical fruit native to China, and elderflower liqueur, which gives it a unique and delicious flavor. This cocktail is best served icy cold and can be made by the glass or by the pitcher for parties.
It is a great choice for those who are looking for a refreshing and sophisticated cocktail that is easy to make and will impress their guests. If you are a fan of lychee and elderflower flavors, then this cocktail is definitely worth trying.
2. Lime and Lychee Gin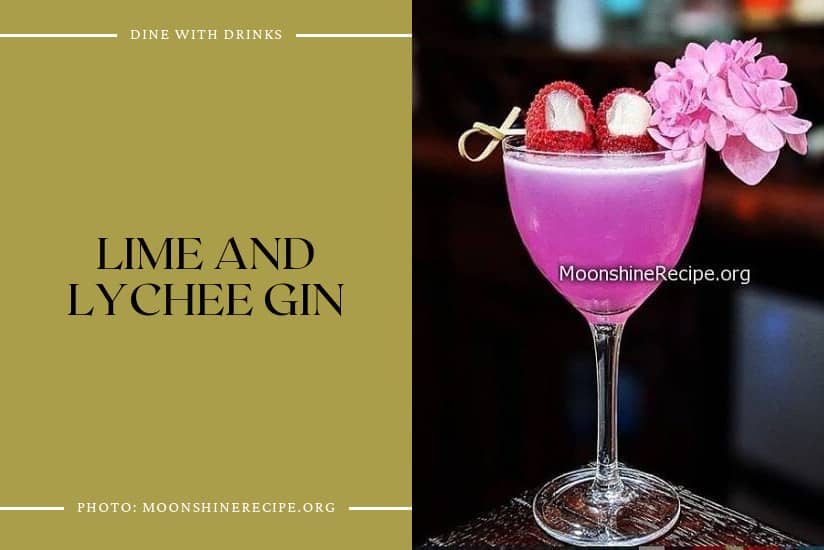 The Lime and Lychee Gin cocktail is a unique and refreshing drink that combines sweet lychee liqueur and tangy lime juice with gin. The simple syrup adds a touch of sweetness, making it perfect for those who prefer sweeter cocktails.
The garnish of a windowed lychee fruit and flowers adds a touch of elegance to the drink. It's a must-try for anyone who loves fruity and citrusy cocktails.
3. Lychee Sangria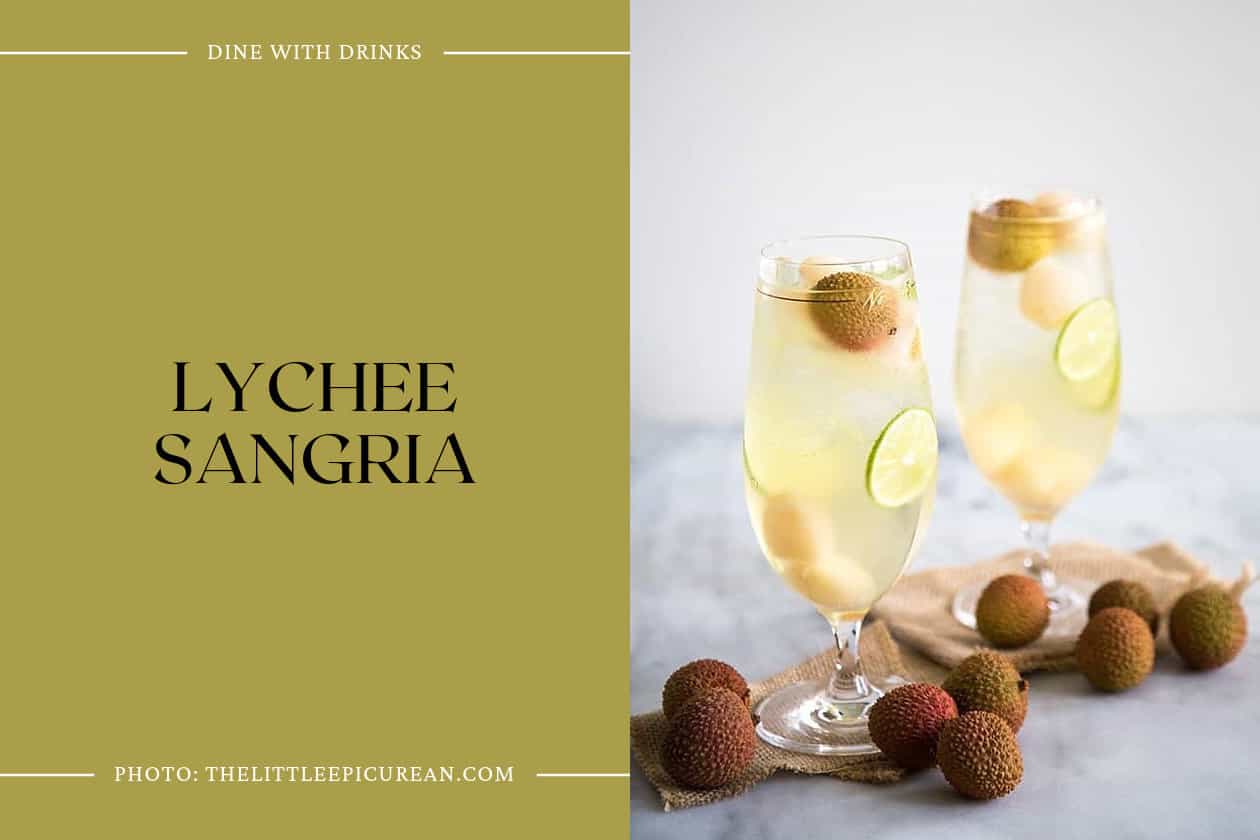 If you're looking for a refreshing and unique cocktail to serve at your next summer gathering, look no further than the Lychee Sangria. This cocktail combines the sweetness of canned lychees with the crispness of a Sauvignon Blanc and the floral notes of elderflower liqueur. The result is a light and flavorful drink that is perfect for sipping on a warm summer evening.
The use of canned lychees makes this cocktail easy to prepare, and the addition of elderflower liqueur adds a touch of sophistication. Whether you're hosting a brunch, an afternoon gathering, or a pool party, the Lychee Sangria is sure to be a hit with your guests. So why not try something new and add this delicious cocktail to your summer drink menu?
4. Lychee Ginger Fizz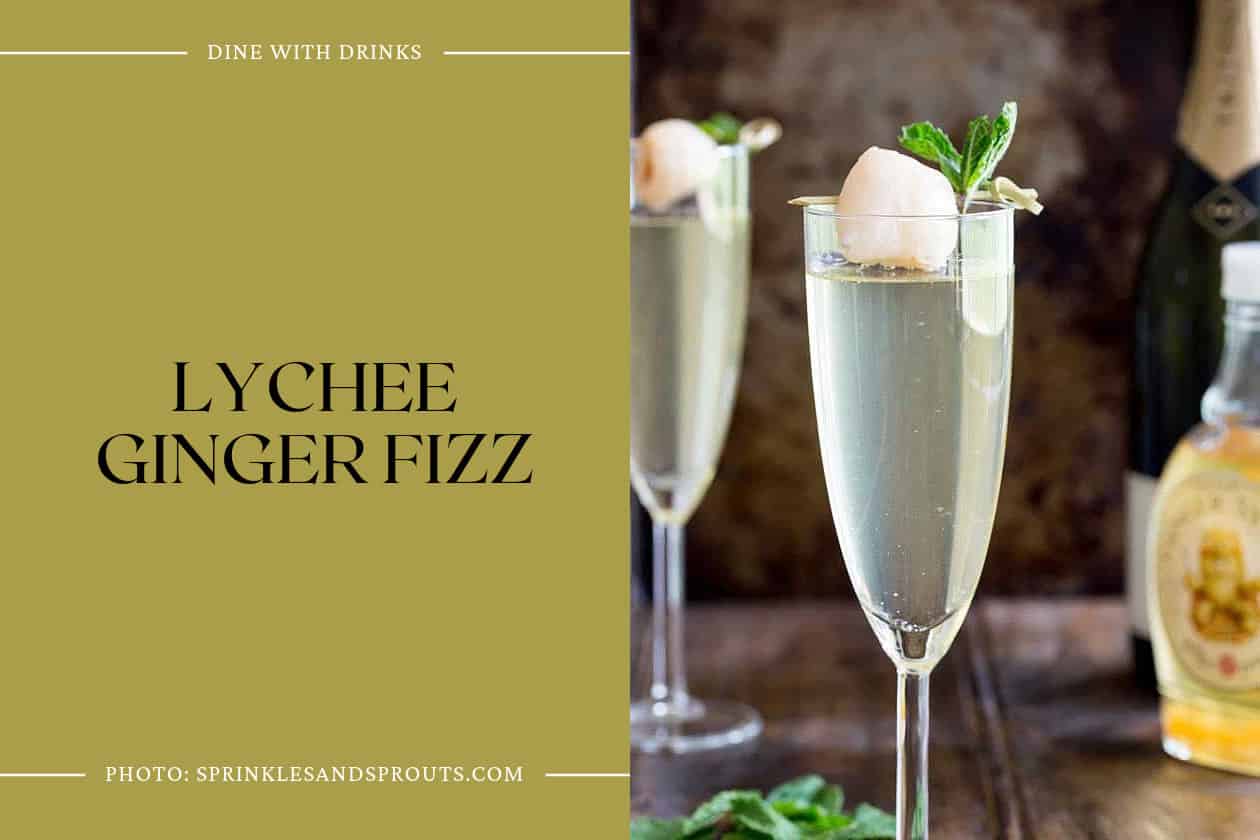 The Lychee Ginger Fizz is a refreshing and versatile cocktail that can be enjoyed all year round. The combination of lychee and ginger gives it a unique flavor that is perfect for any occasion. The sweetness of the lychee is perfectly balanced with the spicy kick of ginger, making it a great choice for those who enjoy a little bit of heat in their drinks.
This cocktail is perfect for anyone who wants to try something new and exciting. It's a great way to impress your guests at a party or to simply enjoy on a quiet night in. So, if you're looking for a delicious and refreshing cocktail that will leave you wanting more, the Lychee Ginger Fizz is definitely worth a try.