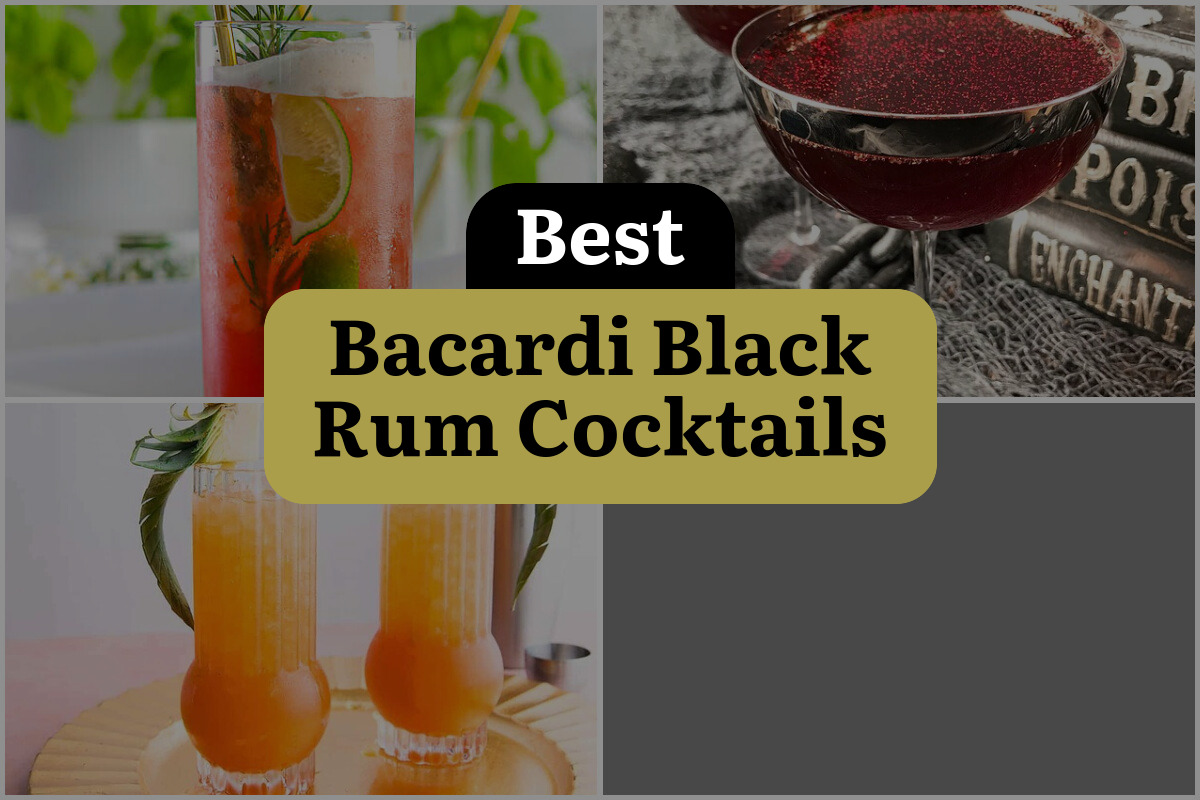 Bacardi Black Rum is a versatile spirit that is perfect for any occasion. Whether you're looking for a refreshing summer drink or a warming winter cocktail, Bacardi Black Rum has got you covered.
This rich and complex spirit is made from a blend of aged rums that have been charcoal-filtered for a smooth and mellow taste. It's perfect for sipping on its own, but it also mixes well with a variety of other ingredients.
If you're a fan of rum cocktails, then you'll love the range of Bacardi Black Rum cocktail recipes that are available.
From classic rum cocktails like the Dark and Stormy to modern twists on old favorites, there's something for everyone. Whether you're a seasoned mixologist or just starting out, these cocktails are easy to make and sure to impress.
One of the best things about Bacardi Black Rum cocktails is their versatility. They can be enjoyed at any time of the day or night and are perfect for any occasion.
Whether you're hosting a party, enjoying a night in with friends, or just looking for a delicious drink to enjoy after work, Bacardi Black Rum cocktails are the perfect choice.
So, if you're looking to add some excitement to your cocktail repertoire, why not try out some Bacardi Black Rum cocktail recipes?
Whether you prefer something sweet and fruity or something a little more complex and spicy, there's sure to be a Bacardi Black Rum cocktail that's perfect for you. So, grab a bottle of Bacardi Black Rum, some fresh ingredients, and let's get mixing!
1. Rum Rum Punch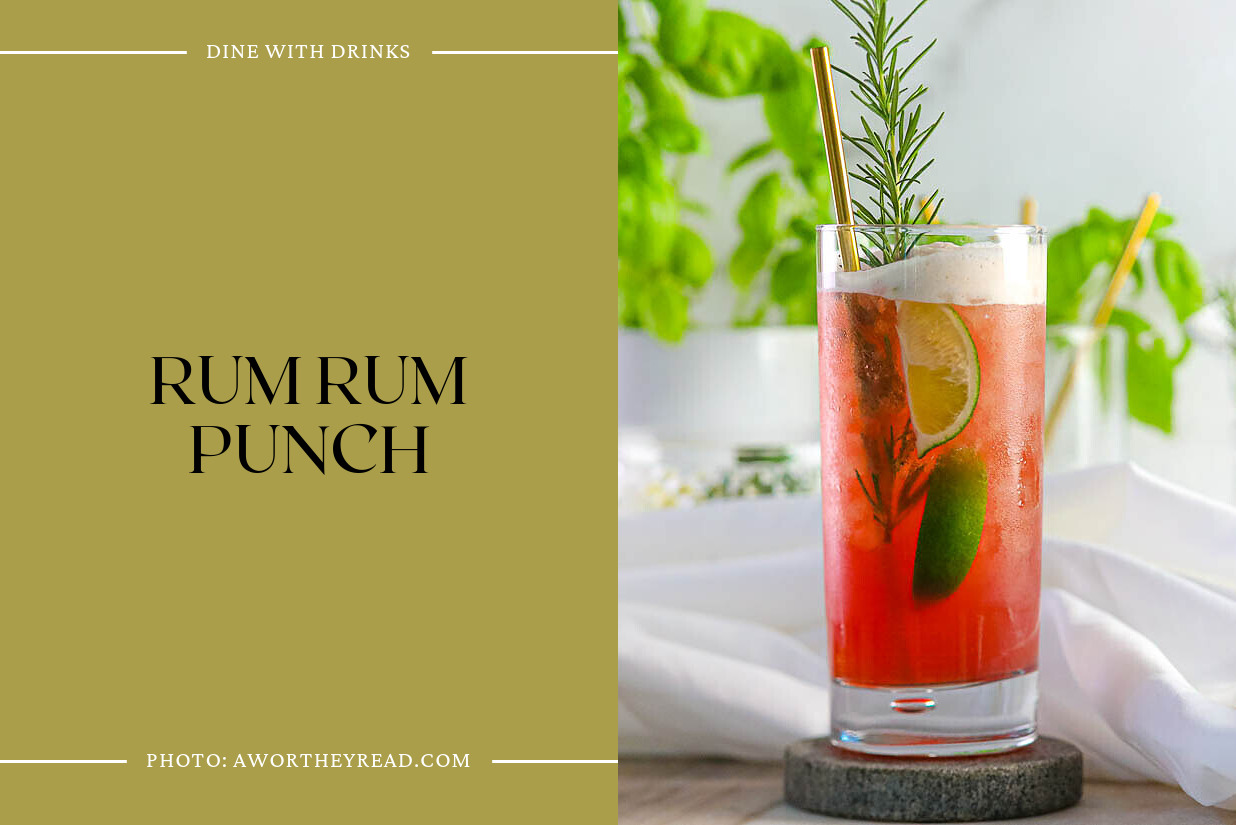 If you're looking for a cocktail to celebrate Juneteenth, the Hibiscus Rum Rum Punch with Bacardi Black Rum is a must-try. Inspired by Chef Marcus Samuelsson's Rum Rum Punch from the Red Rooster Harlem cookbook, this cocktail is elevated with the addition of dried hibiscus flowers, which infuse the drink with a rich red color and a subtle floral flavor.
The origins of rum can be traced back to enslaved Africans in the Caribbean, making this cocktail a nod to the history and heritage of the holiday. Served over fresh ice with a wedge of lime and fresh rosemary, this cocktail is both beautiful and delicious. Give it a try and raise a glass to the enduring spirit of Juneteenth.
2. Stormy Hallows Eve Rum Halloween Cocktail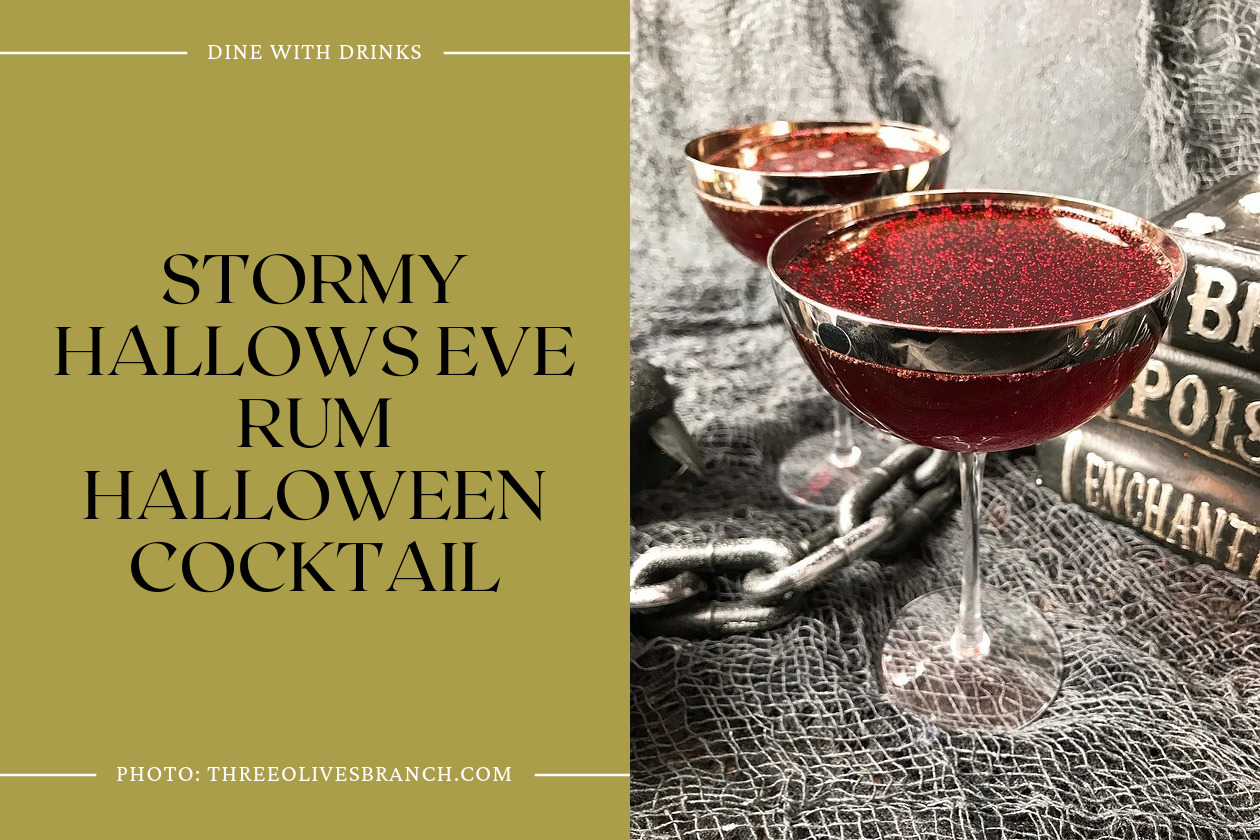 If you're looking for a spooky and delicious cocktail to serve at your Halloween party, look no further than the Stormy Hallows Eve Rum Halloween Cocktail. This Bacardi Black Rum-based drink is a twist on a classic cocktail, with added sweetness and a little bit of sparkle thanks to the use of red luster dust.
The cherry liqueur and ginger puree give the drink a sweet and slightly spicy flavor, making it the perfect addition to any Halloween-themed gathering. Plus, the shimmering effect from the luster dust is sure to impress your guests. Overall, the Stormy Hallows Eve Rum Halloween Cocktail is a fun and festive drink that is sure to be a hit at any Halloween party.
3. Jungle Bird Cocktail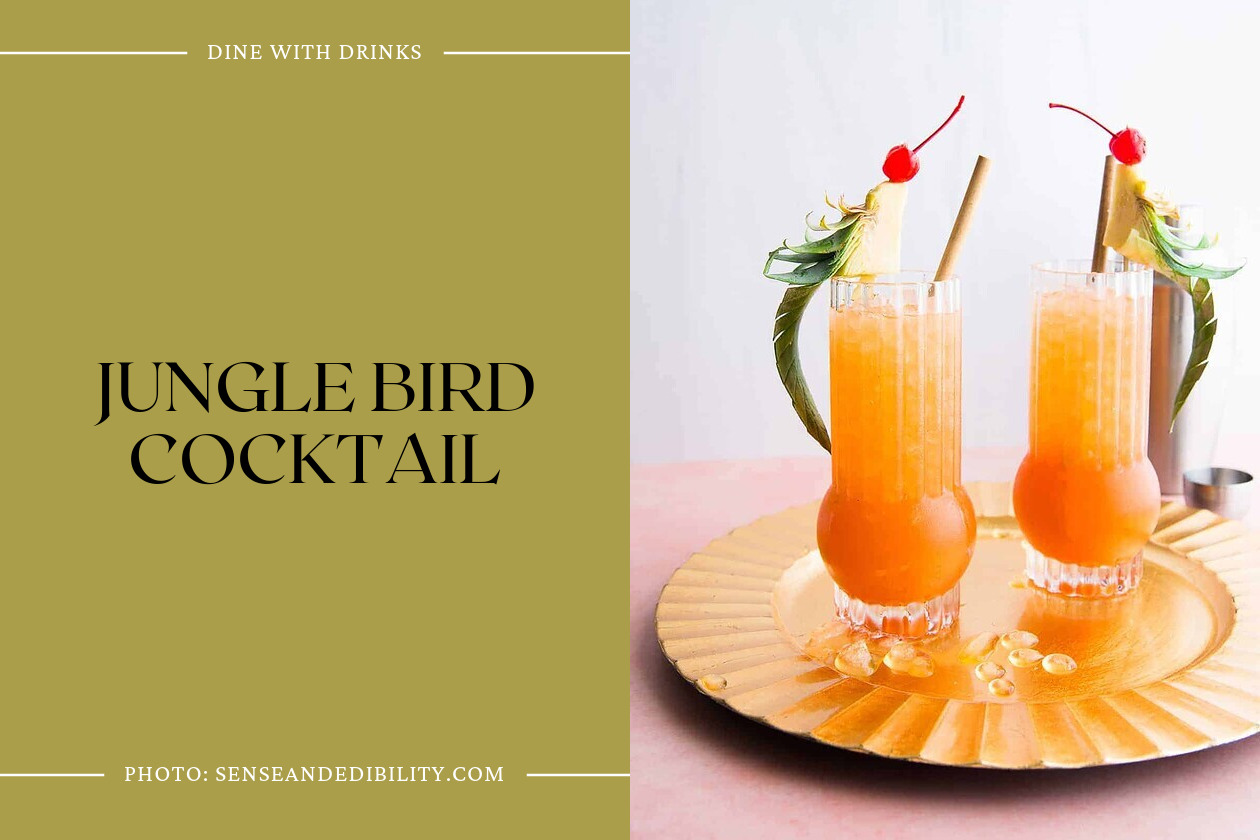 The Jungle Bird Cocktail is a tiki drink that is perfect for anyone looking to get into mixology. It is a potent and easy-to-make cocktail that contains only five ingredients. The cocktail is made with Bacardi Black rum, Campari, fresh lime juice, pineapple juice, and a chipotle simple syrup that adds a spicy kick to the drink.
The cocktail is typically garnished with a wedge of pineapple and a cherry, but it can be customized to suit your preferences. The Jungle Bird Cocktail is perfect for anyone who loves a refreshing drink with a little bit of heat. It is a great cocktail to serve at a party or to enjoy on a hot summer day.
4. Mai Tai Punch Cocktail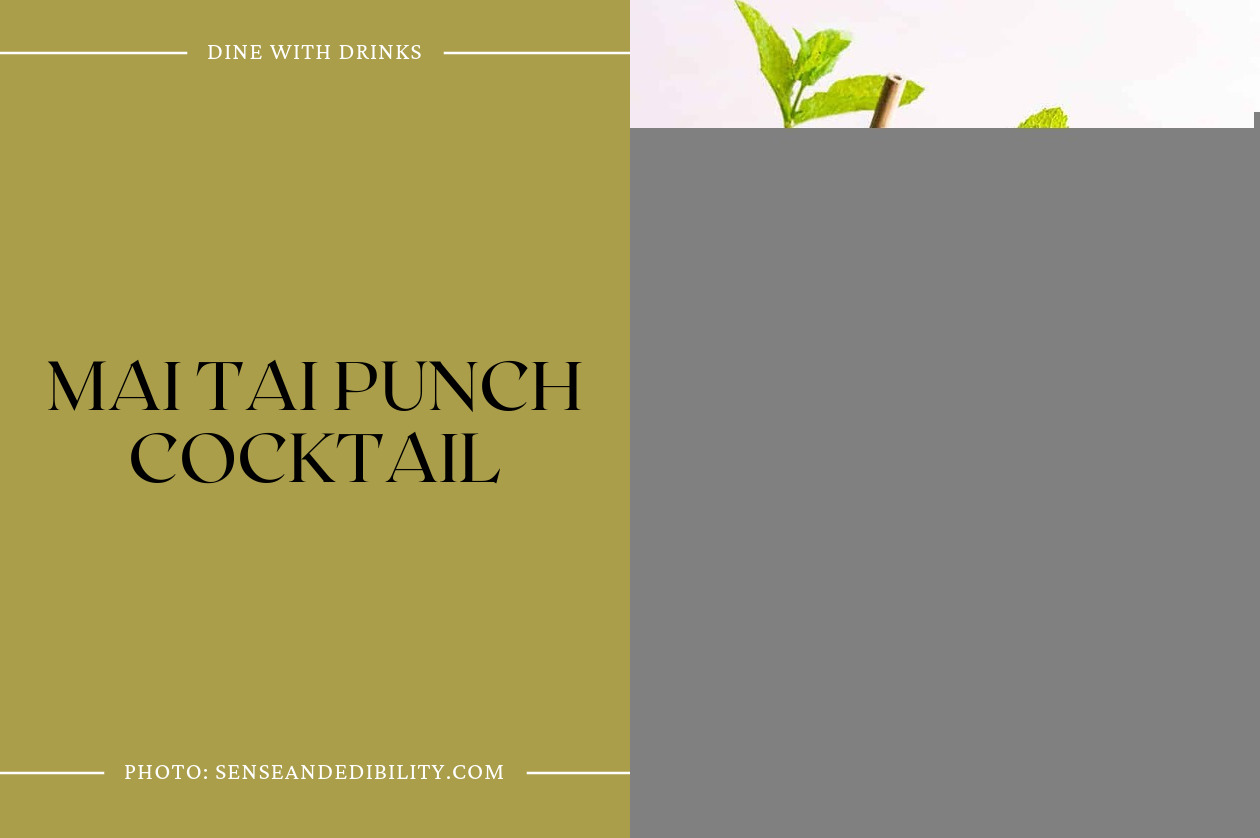 The Mai Tai Punch Cocktail is a classic tiki drink that is perfect for summer parties or get-togethers. Made with two types of rum, orgeat syrup, and a combination of citrus flavors, this cocktail is one of the most famous tiki drinks and the most potent.
The sweet and nutty flavors of the orgeat syrup and Demerara sugar balance the strength of the rum, making it a refreshing and delicious drink. The cocktail is garnished with a lime shell and fresh mint sprig, resembling an island and making it the perfect tropical drink. If you're looking for a strong and flavorful rum cocktail, the Mai Tai Punch is definitely worth a try.
5. Cauldron Cocktail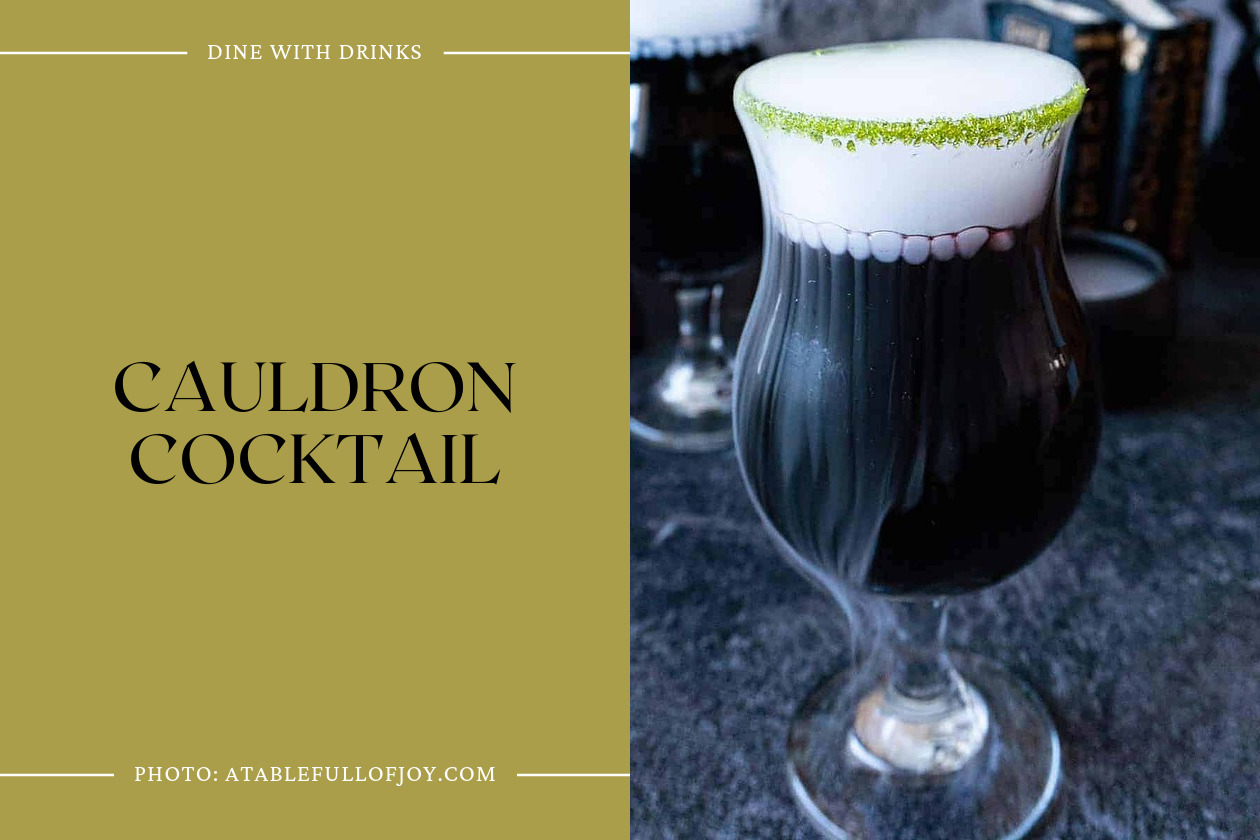 The "Cauldron Cocktail" is a perfect Halloween drink that is hauntingly fun, tasty, and easy to make. This cocktail is a combination of crisp Sprite mixed with Bacardi Rum and a touch of cranberry juice. The addition of black gel food coloring and dried ice gives it a spooky Halloween look.
The sugar rimmed glass adds an extra touch of sweetness to the cocktail. The smokey effect of the dry ice makes it a perfect Halloween party drink. Overall, this cocktail is a must-try for anyone looking to add a little spookiness to their Halloween party.
6. Coquito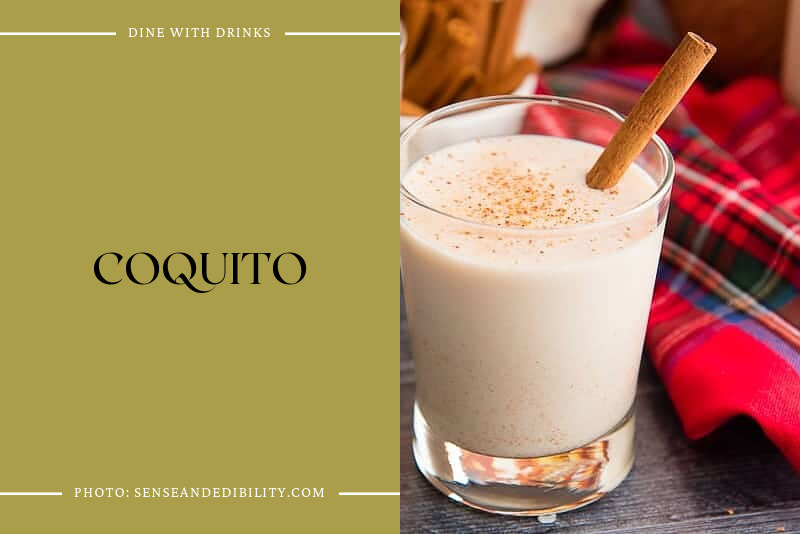 Coquito is a Puerto Rican holiday cocktail that is creamy, coconutty, and boozy. It's a classic drink that is enjoyed from Thanksgiving through Three Kings Day in Puerto Rico and other parts of the Caribbean.
The cocktail is traditionally made with fresh coconut milk, rum, and sweetened with something to make that pitorro burn a little less going down. Coquito is a perfect winter drink that will warm you up from the inside out. If you're looking for a festive and delicious cocktail to serve at your next holiday party, Coquito is definitely worth trying.