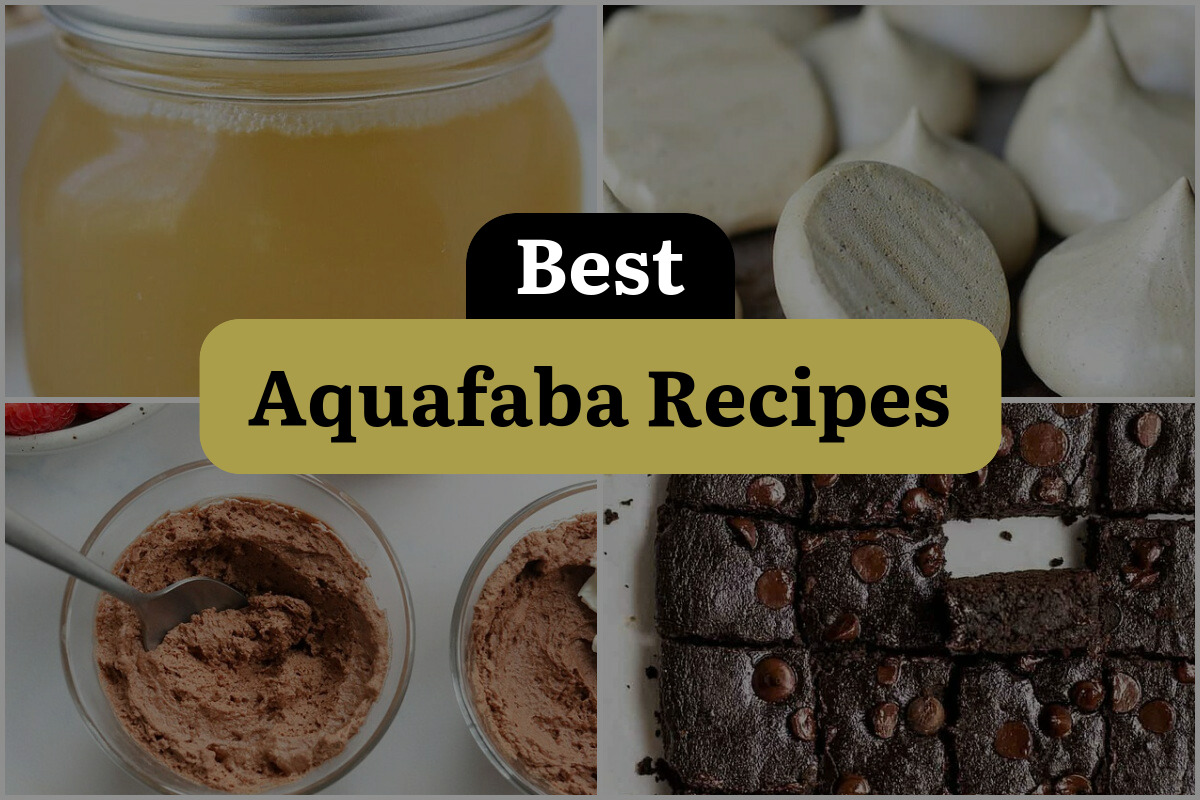 Are you ready to take your vegan cooking to the next level? Look no further than aquafaba, the magical liquid found in canned chickpeas. This versatile ingredient has taken the culinary world by storm, offering a plant-based alternative to eggs in a variety of recipes.
From fluffy meringues to creamy mayonnaise, aquafaba has the power to transform your dishes and leave you craving more. In this blog post, we'll explore the best aquafaba recipes that will have you amazed at the possibilities. Get ready to whip, whisk, and indulge in the wonders of aquafaba!
1. Aquafaba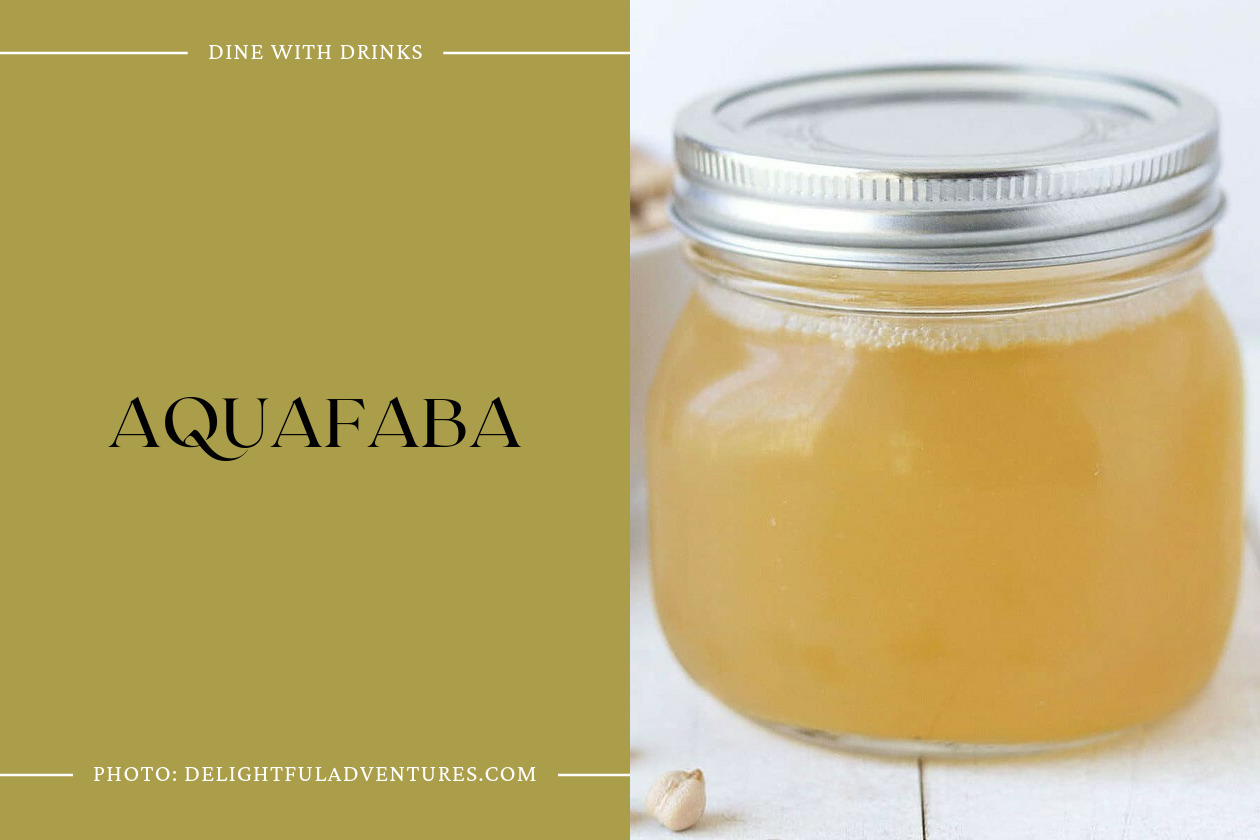 Aquafaba is a versatile and magical ingredient that serves as an excellent egg white substitute in both sweet and savory recipes. It can be used to create a wide range of delicious dishes, including chocolate mousse, cakes, mayonnaise, whipped cream, macaroons, meringues, royal icing, marshmallows, and even cocktails.
What makes aquafaba fascinating is its ability to whip up like egg whites, despite its origin as the liquid from canned chickpeas or other beans. The exact science behind its properties is still not fully understood, but it works wonders in vegan and allergy-friendly cooking. Whether you choose to use chickpea aquafaba or experiment with other bean varieties, the possibilities are endless with this incredible ingredient.
2. Aquafaba Meringue Cookies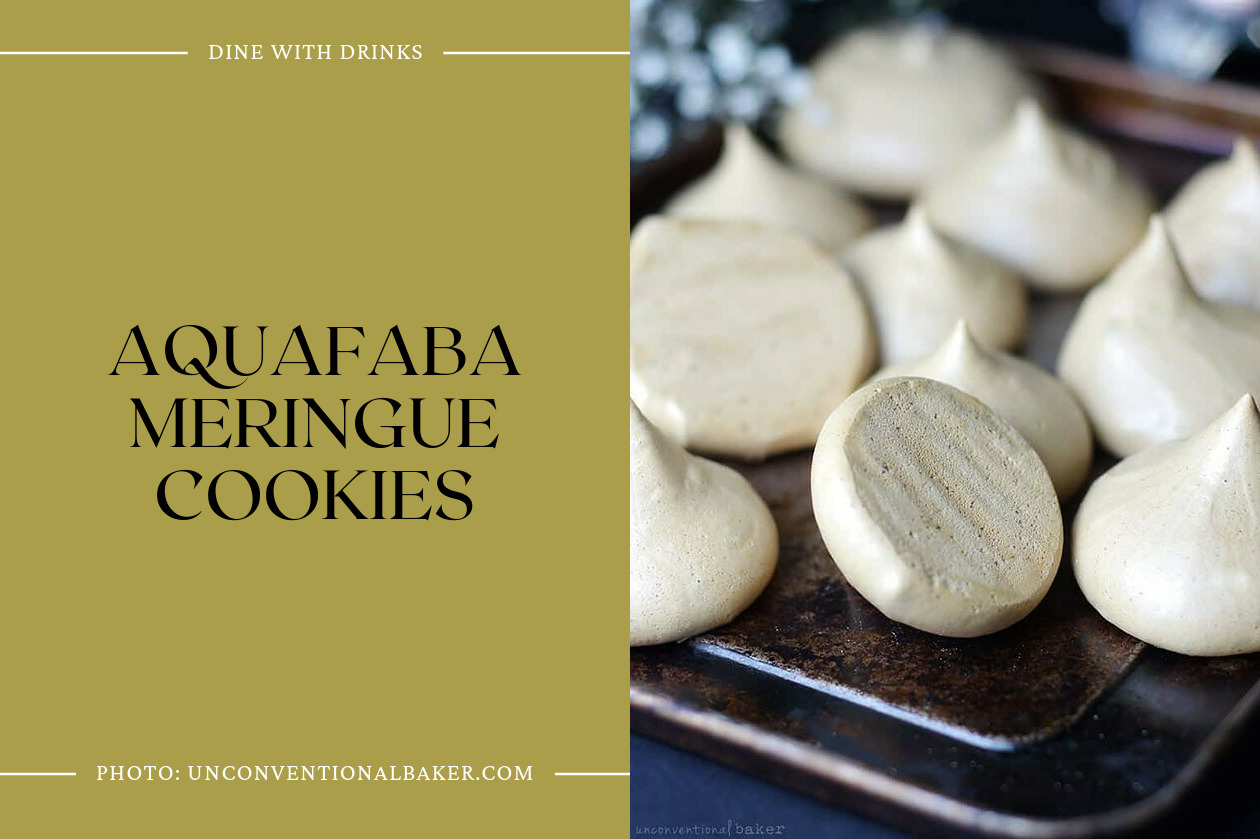 Aquafaba Meringue Cookies are tiny, eggless, and refined sugar-free treats made with the magical bean juice known as aquafaba. This classic vegan meringue recipe requires only three ingredients and is super simple to make.
The cookies have a glossy and "full" appearance, and they firm up nicely as they cool. Enjoy these satisfying and crackly cookies without the need for eggs or refined sugar.
3. Chocolate Aquafaba Mousse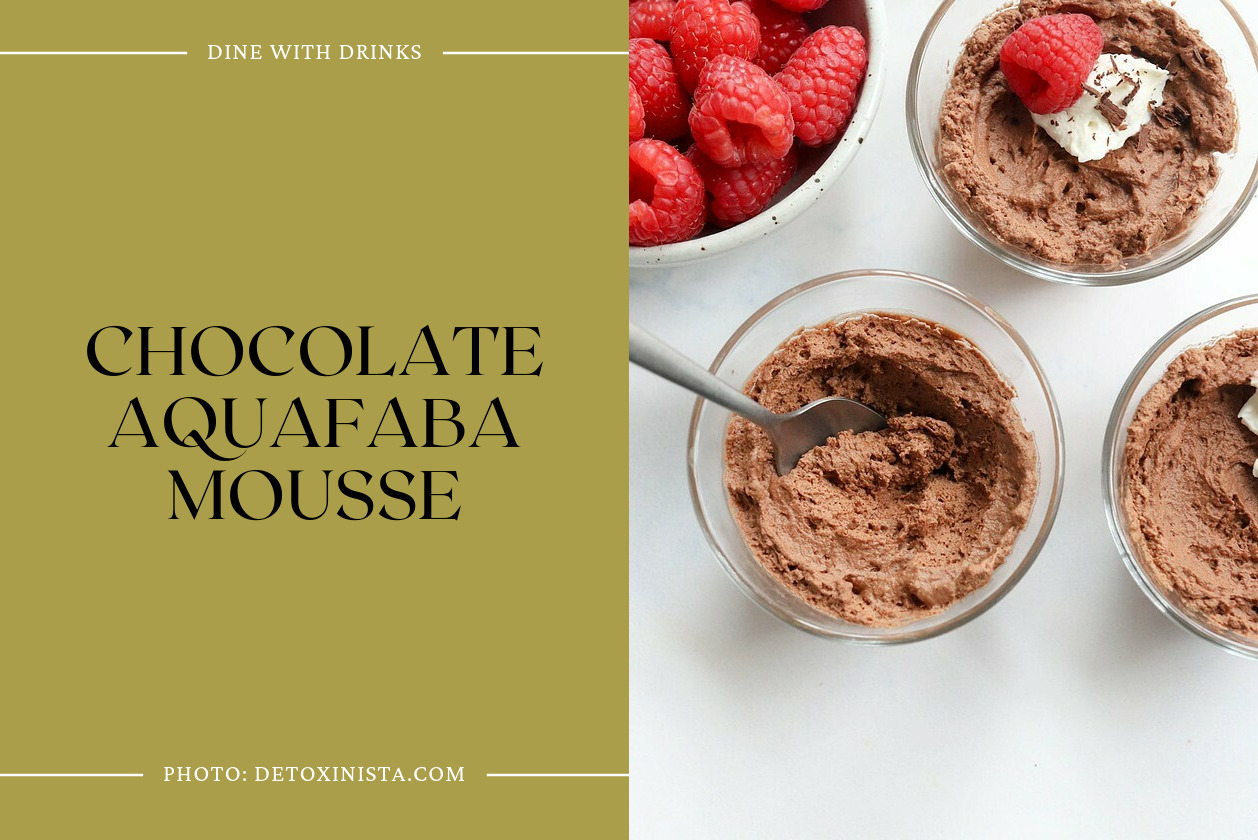 Chocolate Aquafaba Mousse is a vegan dessert made with melted chocolate and whipped aquafaba. It has a light and fluffy texture, and the use of cream of tartar helps stabilize the aquafaba.
The recipe recommends using chocolate chips with a cacao percentage of 45-50% for a smoother mousse. It is best made using a stand mixer for faster results. The mousse needs to chill for at least an hour before serving. Overall, it is a delicious and dairy-free option for chocolate lovers.
4. Fudgy Vegan Aquafaba Brownies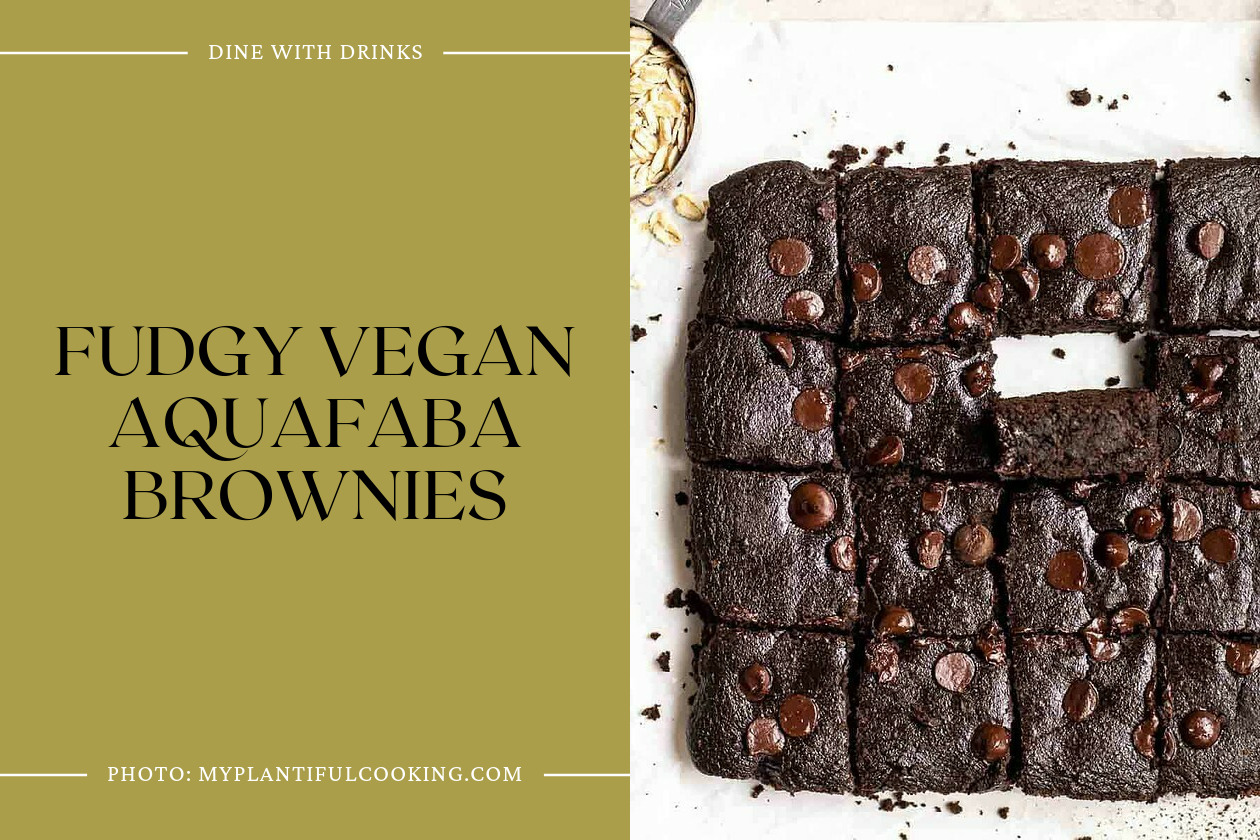 These fudgy vegan aquafaba brownies are a delicious and indulgent treat that will satisfy any sweet tooth. Made without butter or eggs, they are a great option for those following a vegan or allergen-friendly diet. The brownies are moist and fudgy, with a rich chocolate flavor.
They are also gluten-free and can be stored and frozen for later enjoyment. Optional add-ins like nuts, chocolate, or spices can be included for added variety. Overall, these aquafaba brownies are a crowd-pleaser and a must-try for any dessert lover.
5. Vegan Aquafaba Mayo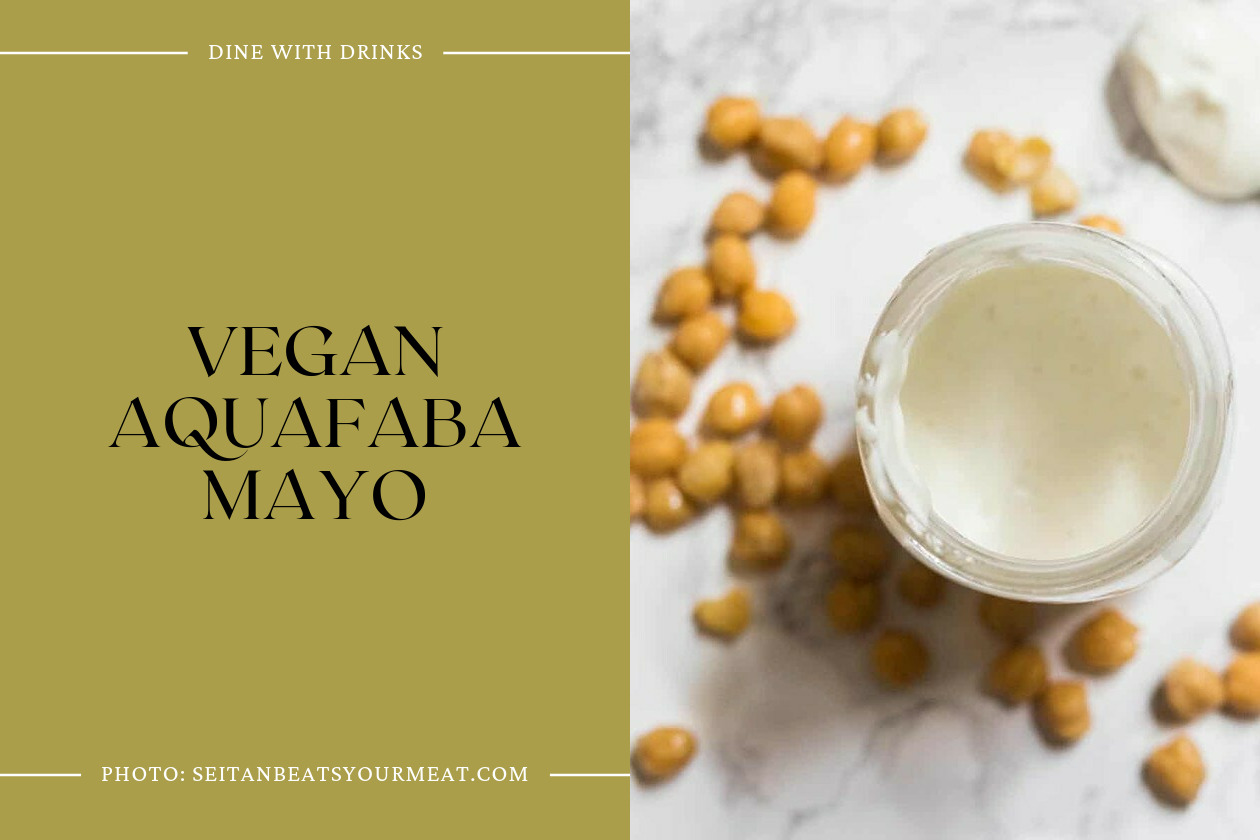 Vegan Aquafaba Mayo is a versatile and easy-to-make recipe that replaces traditional mayo with a vegan alternative. Made with aquafaba, the liquid from chickpeas, it emulsifies with oil to create a creamy and flavorful mayo.
With the addition of mustard, vinegar, and black salt, this mayo offers a tangy and slightly eggy flavor. It can be used in various dishes like potato salad, ranch dressing, and as a condiment for burgers. Overall, this aquafaba mayo recipe is a great option for those looking for a vegan alternative to traditional mayo.
6. Fluffy Vegan Aquafaba Brownies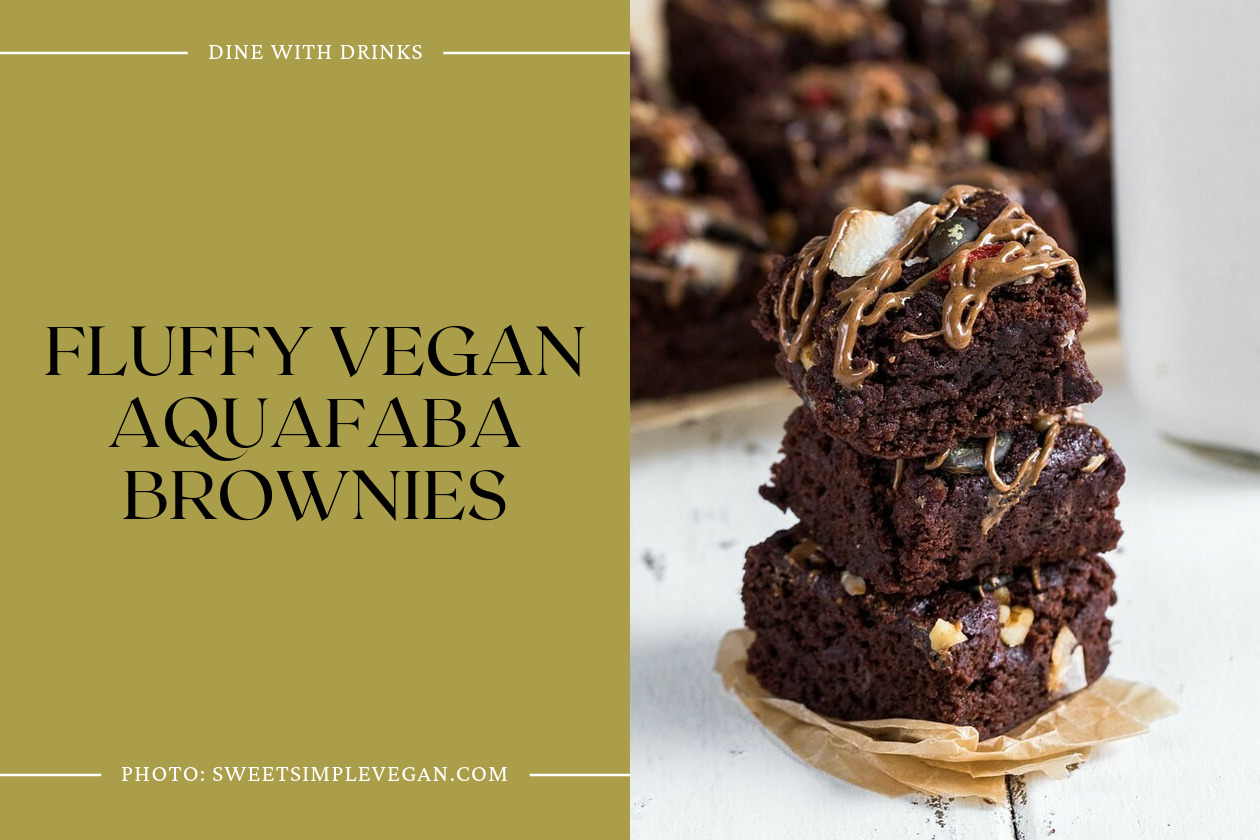 These fluffy vegan aquafaba brownies are a guilt-free and decadent treat. They are gluten-free, oil-free, and refined sugar-free, making them a healthier option for brownie lovers. The use of aquafaba, the cooking liquid of chickpeas, gives these brownies a fluffy and moist texture.
Topped with goji berries, crushed walnuts, coconut flakes, and cacao nibs, these brownies are a delicious and satisfying dessert. Perfect for those following a vegan or gluten-free diet.
7. Vegan Vanilla Sponge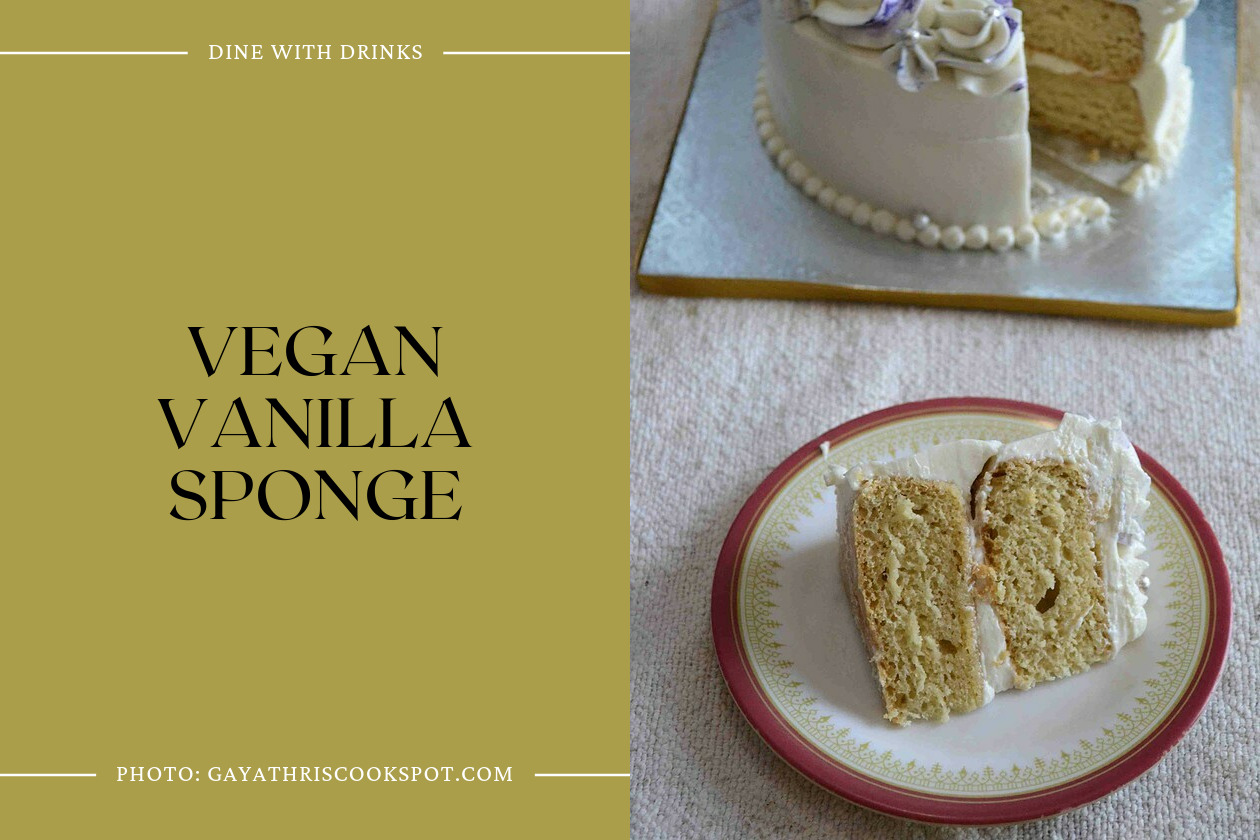 The Vegan Vanilla Sponge recipe is a delightful and innovative use of aquafaba, the liquid from cooked chickpeas. This recipe replaces eggs with aquafaba, resulting in a light and fluffy sponge cake. With minimal oil and a careful mixing technique, this cake achieves a wonderful texture.
The aquafaba is whipped to stiff peaks, creating a glossy and thick mixture, which is then combined with sugar, oil, and vanilla. The flour is gently folded in, and the batter is divided into cake tins and baked until done. The end result is a moist and flavorful cake that is perfect for any occasion.
8. Vegan Aquafaba Macarons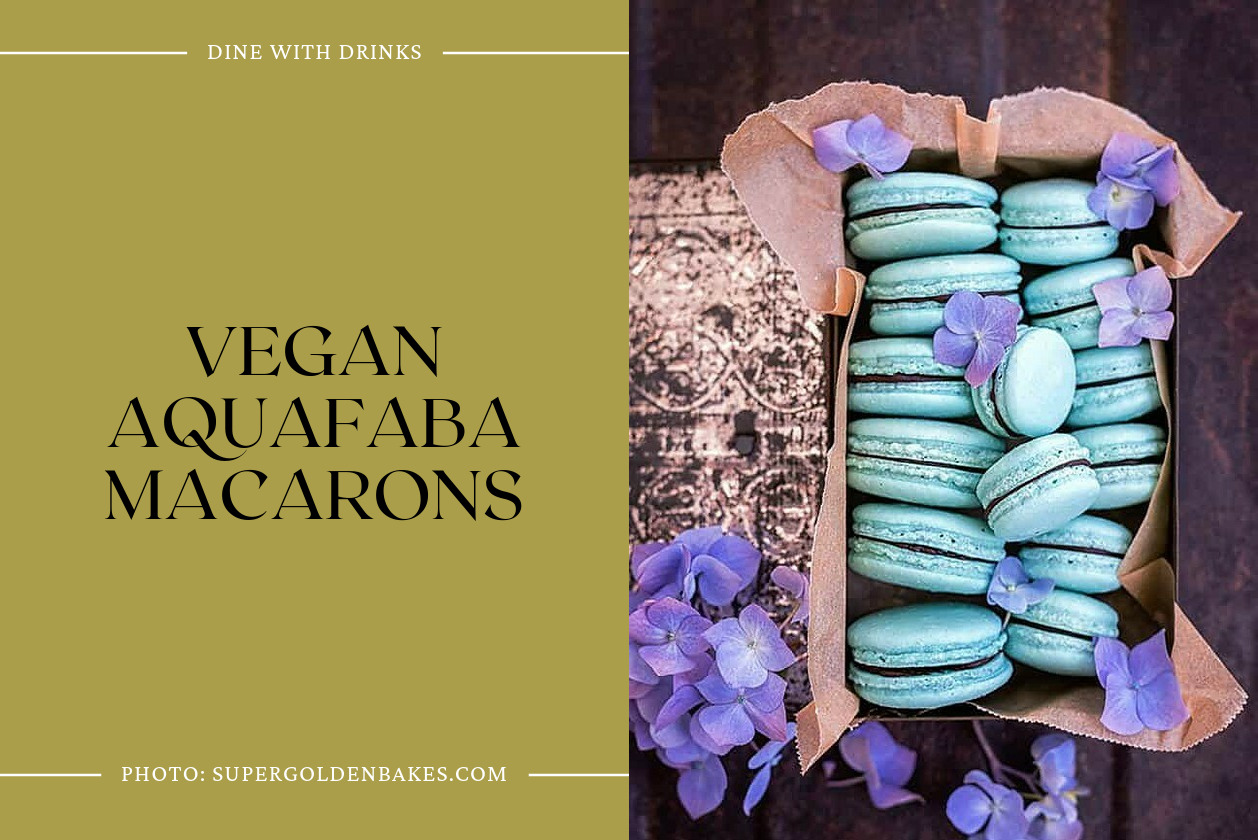 Vegan Aquafaba Macarons are a game-changer for those looking to enjoy picture-perfect macarons without using egg whites. The recipe replaces egg whites with aquafaba, the liquid drained from a can of chickpeas. Despite the unconventional ingredient, these macarons turn out beautifully and taste amazing.
The shells need to dry out for at least an hour and cook for 20-30 minutes. Fillings can vary, but options like avocado chocolate mousse or vegan ganache work well. Overall, this recipe opens up a world of possibilities for vegan macaron lovers.
9. Vegan Whipped Cream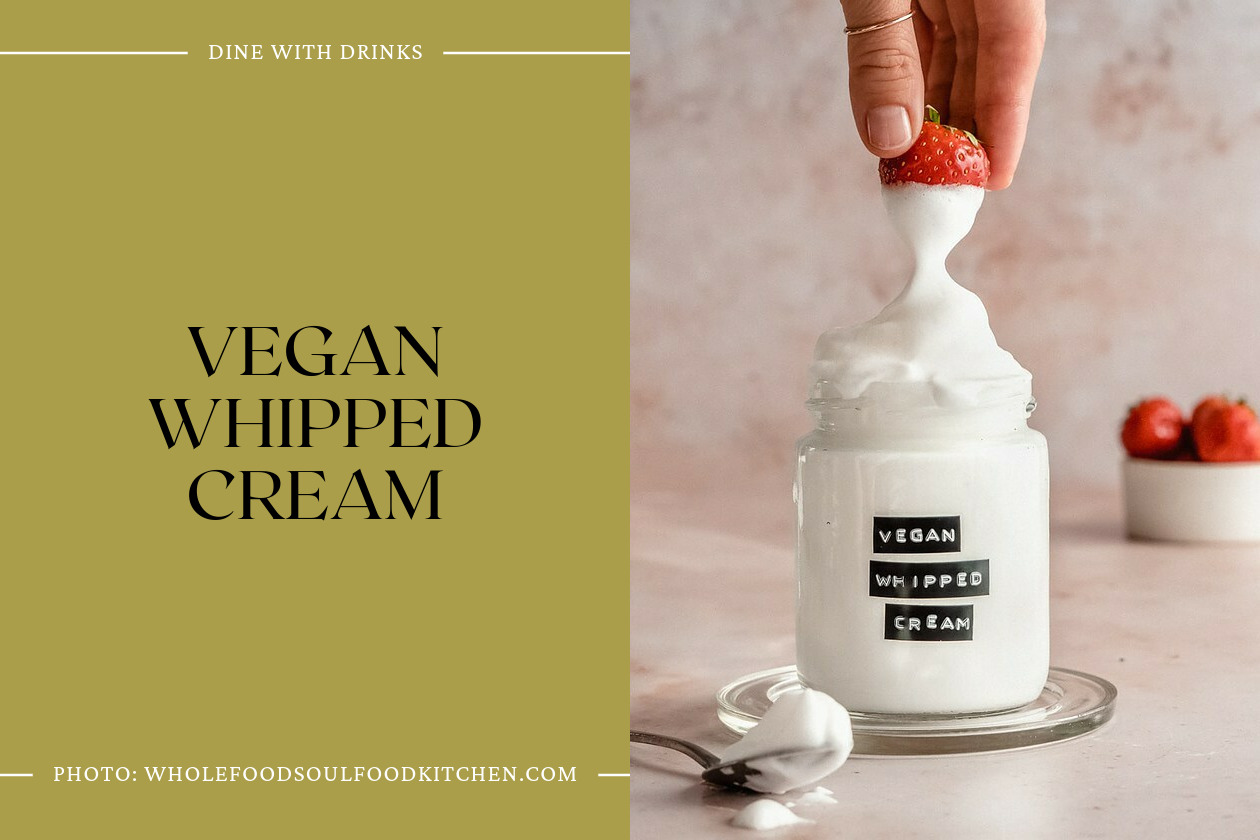 Vegan Whipped Cream is a dairy-free and oil-free alternative to traditional whipped cream. Made with aquafaba, it is incredibly fluffy and easy to make.
This plant-based whipped cream is versatile and can be used as a topping for hot chocolate, cakes, and crepes. It has a light and sweet taste, making it a delicious addition to any dessert. Store it in the fridge for up to 4 days.
10. Vegan Meringues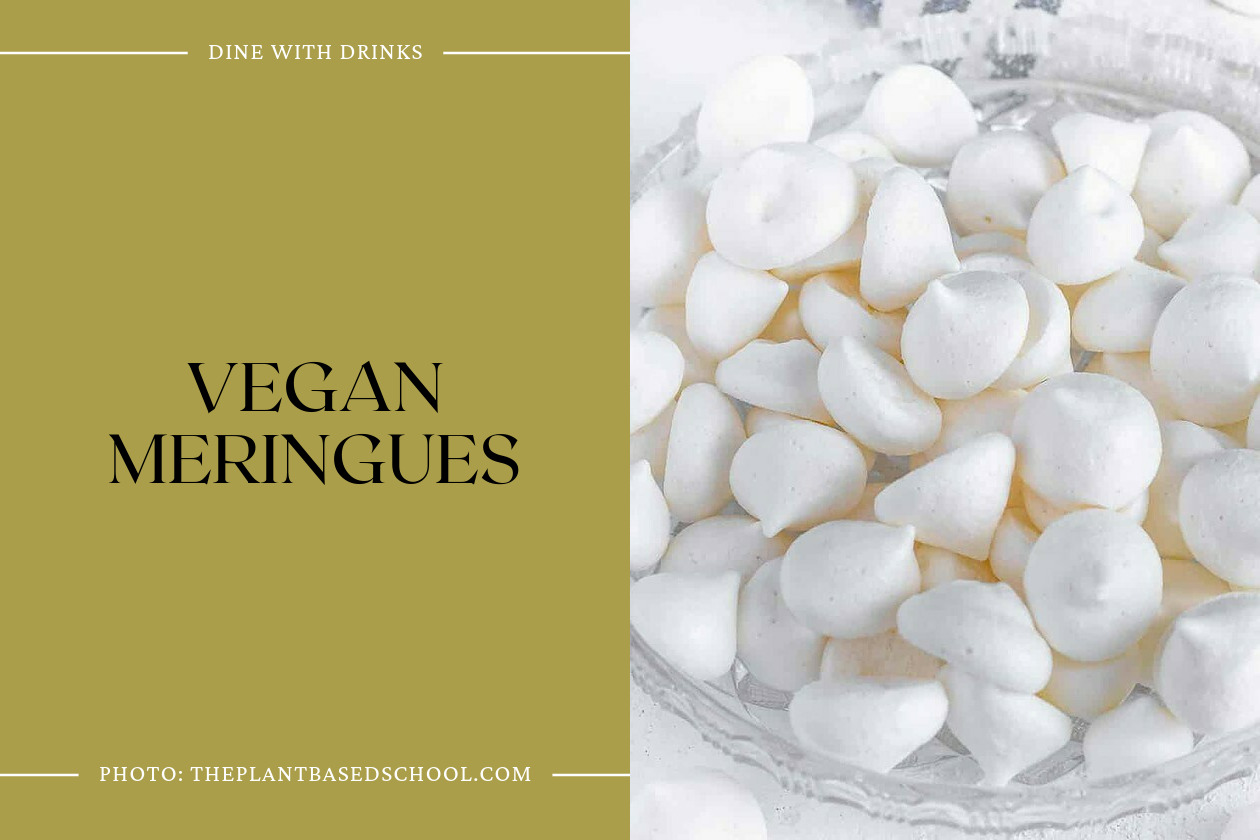 Vegan Meringues are a delightful and easy-to-make dessert using just two ingredients: aquafaba and sugar. These crunchy and light meringues are no different from regular ones and take only 10 minutes to prepare.
Baked to perfection in 90 minutes, they offer a versatile base for various toppings such as chocolate and pistachio or chocolate and hazelnuts. Experimenting with flavors is also an option, but caution is advised to prevent the mixture from collapsing. Overall, Vegan Meringues are a fantastic aquafaba recipe that delivers on taste and texture.
11. Vegan Chocolate Mousse with Aquafaba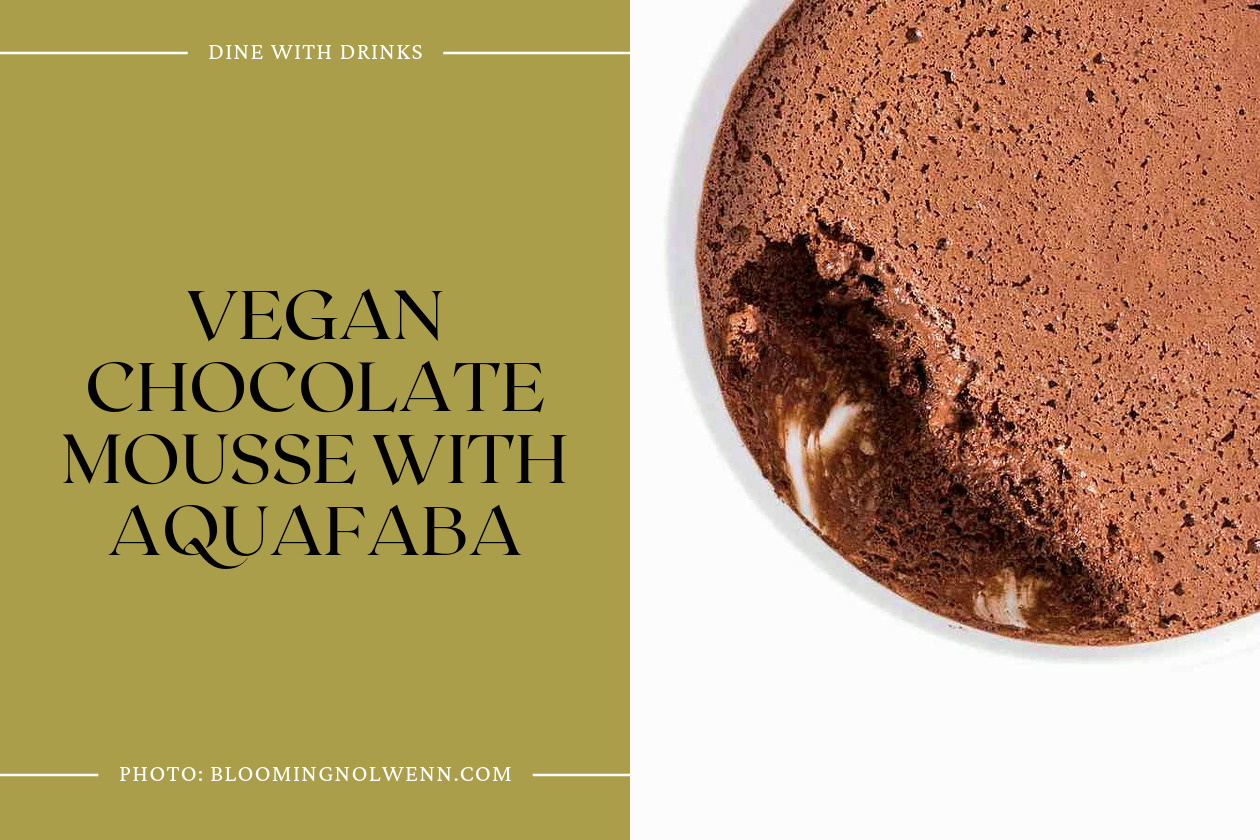 This vegan chocolate mousse recipe uses aquafaba, the liquid from canned chickpeas, to create a fluffy and airy texture. With only four ingredients, it's easy to make and deliciously chocolatey.
The use of maple syrup instead of refined sugar makes it a healthier option. Simply melt chocolate, fold it into whipped aquafaba, and chill for a few hours. Perfect for chocolate lovers looking for a vegan dessert option.
12. Vegan Meringue Cookies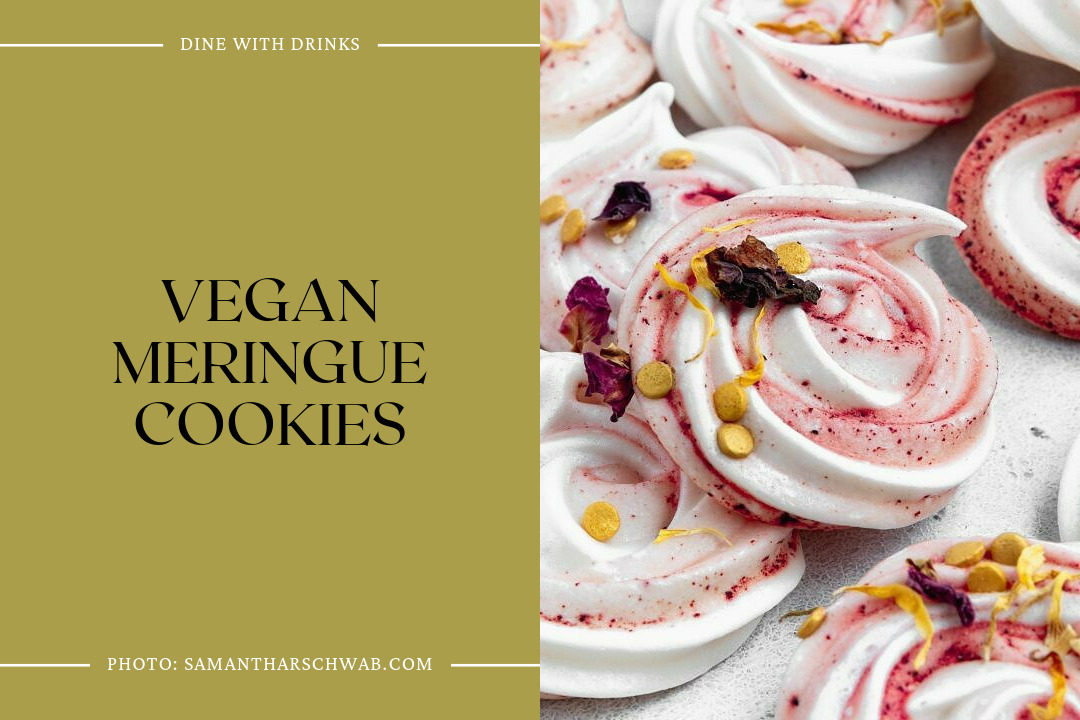 These vegan aquafaba meringue cookies are a delightful treat that are both easy to make and budget-friendly. With just five staple ingredients, you can create beautiful, melt-in-your-mouth cookies that are perfect for special occasions like Valentine's Day.
The recipe yields a generous amount, making it ideal for gifting to friends and loved ones. These allergy-friendly cookies are not only pretty, but also delicious.
13. Easy Vegan Macaroons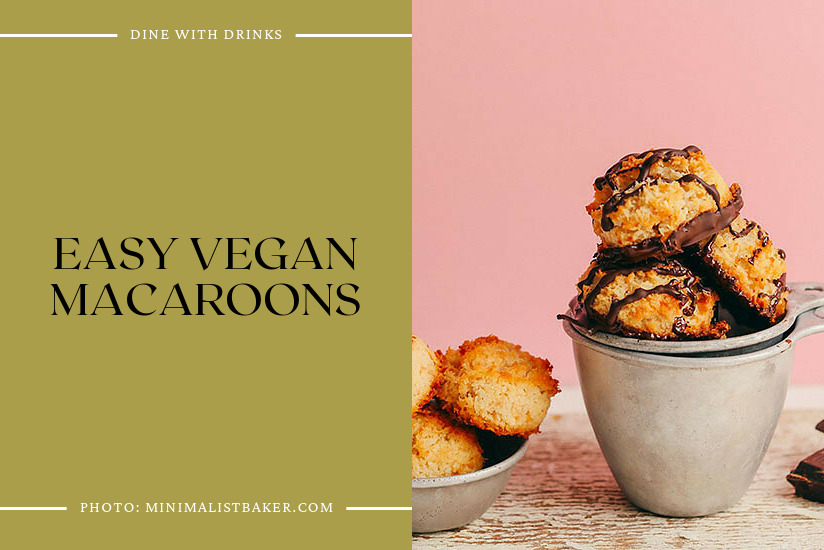 These Easy Vegan Macaroons are a delicious and simple dessert made with just 6 ingredients. The recipe uses aquafaba, the brine from canned chickpeas, to create a fluffy and crisp texture.
The macaroons are naturally sweetened with maple syrup and have a coconutty flavor. They are perfect for those following a vegan or gluten-free diet. Overall, these macaroons are a tasty and easy-to-make treat.
14. Vegan Aquafaba Chocolate Mousse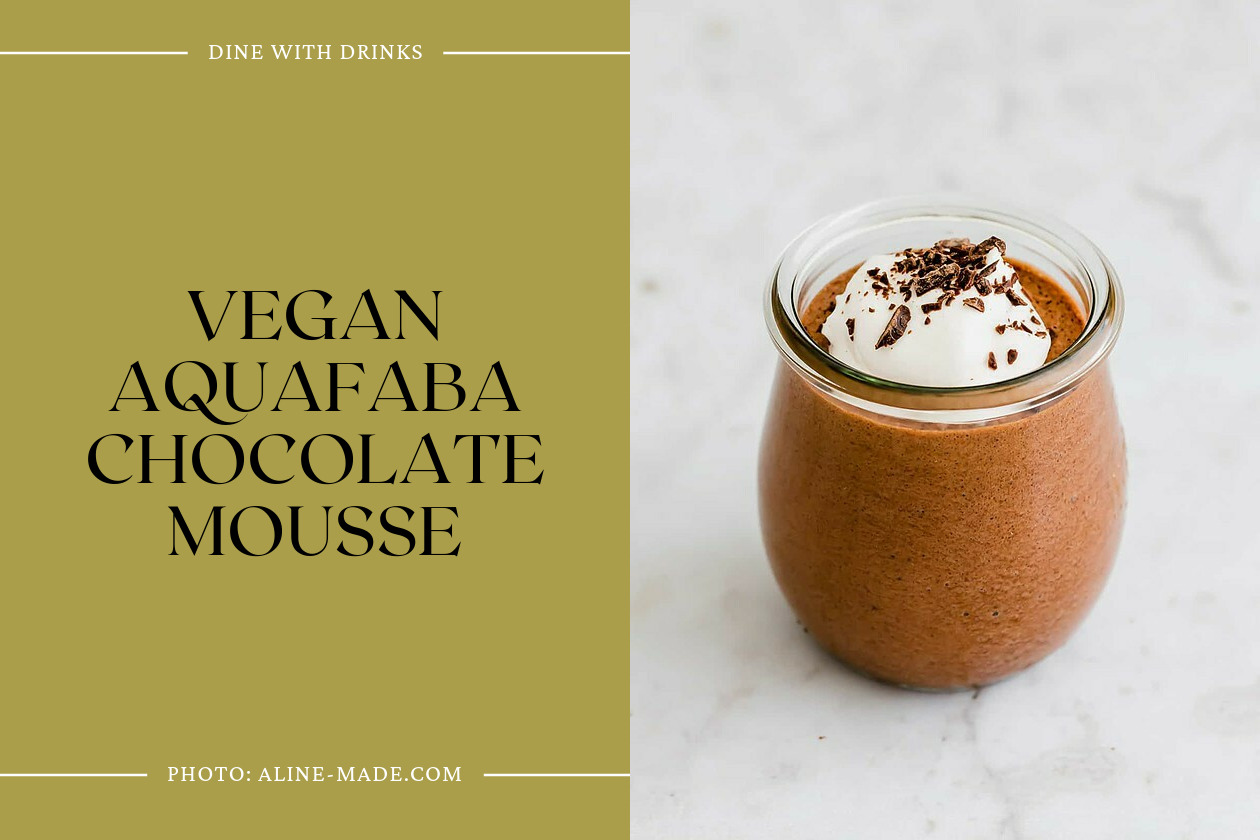 The Vegan Aquafaba Chocolate Mousse is a fluffy, light, and delicious vegan dessert made with aquafaba, the drained water from canned chickpeas. It is a perfect egg white substitute for creating a creamy and airy texture. This mousse is made with dark chocolate, making it rich and indulgent.
It is a great option for vegans or those looking to avoid eggs and dairy in their desserts. The aquafaba adds a subtle taste of chickpeas, which is not noticeable in the finished mousse. Overall, this recipe is a must-try for chocolate lovers looking for a vegan alternative.
15. Vegan Italian Meringue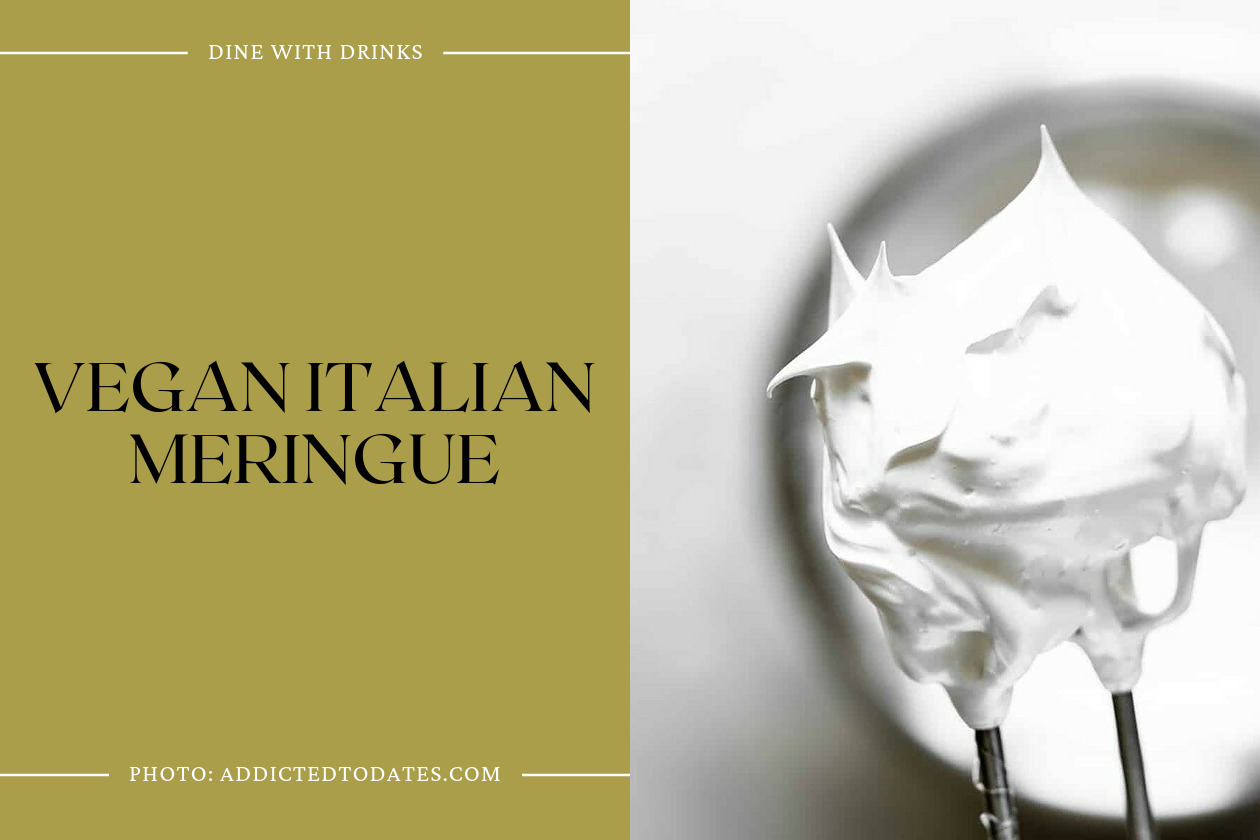 Vegan Italian Meringue is a clever and innovative recipe that replaces traditional egg whites with aquafaba, the viscous liquid leftover from cooking chickpeas. This vegan-friendly meringue is made by whisking aquafaba to stiff peaks and then adding hot sugar syrup.
The result is a stable and viscous meringue that can be used as a topping for various desserts. It is a great alternative for those who follow a vegan, egg-free, dairy-free, soy-free, or gluten-free diet.