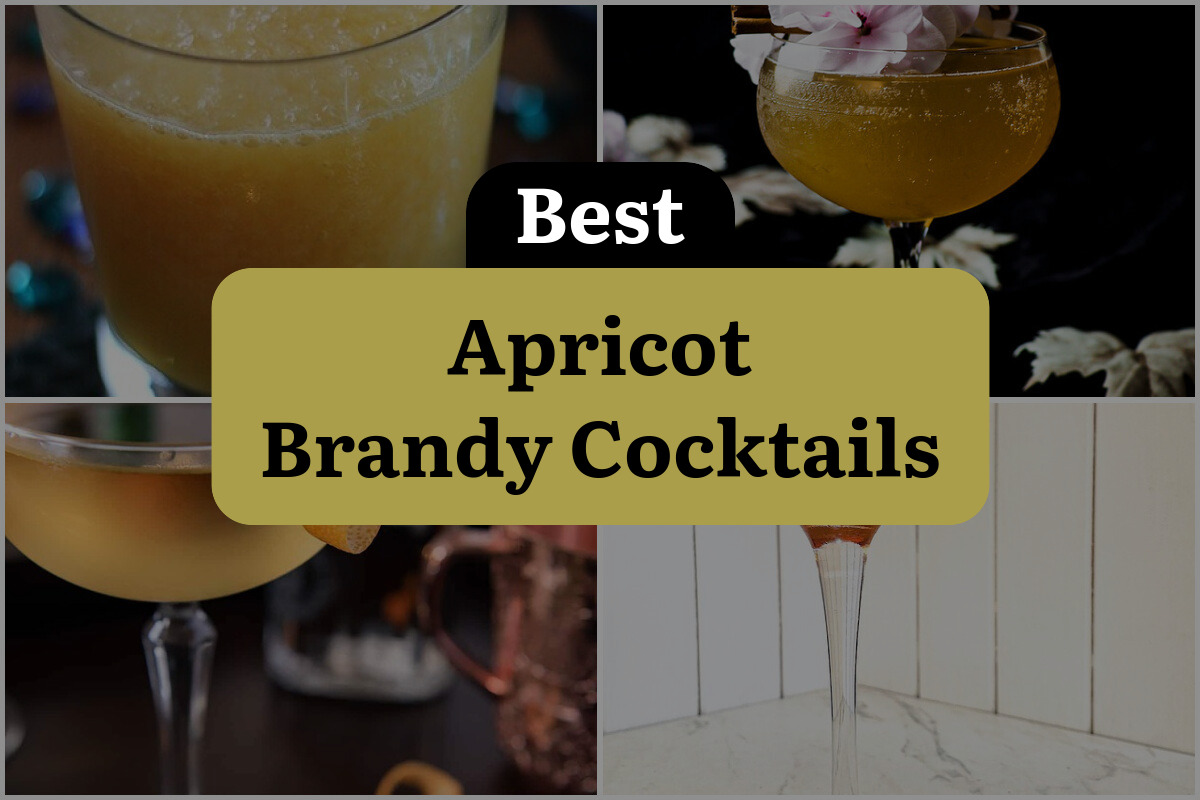 As a bartender, I have seen my fair share of drinks come and go. Some stay popular for years, while others are just a flash in the pan.
But one ingredient that has stood the test of time is apricot brandy. It's a versatile and delicious spirit that can add a unique flavor to any drink.
Apricot brandy is made by distilling apricots and blending them with sugar and alcohol. The result is a sweet and fruity liqueur that can be used in a variety of cocktails.
It's a staple in many classic drinks, like the Apricot Sour and the Apricot Fizz, but it can also be used in more modern concoctions.
One of the reasons that apricot brandy is so popular is because it pairs well with so many other ingredients. It can be mixed with citrus fruits, like lemon and lime, to create a refreshing drink.
It also works well with other liqueurs, like triple sec and amaretto, to create a complex and flavorful cocktail.
Whether you're a seasoned bartender or just looking to experiment with some new drinks, apricot brandy is a must-have in your bar.
In this blog post, we'll explore some of the best apricot brandy cocktail recipes out there. From classic drinks to modern twists, we'll cover it all. So grab your shaker and let's get mixing!
1. Brandy Slush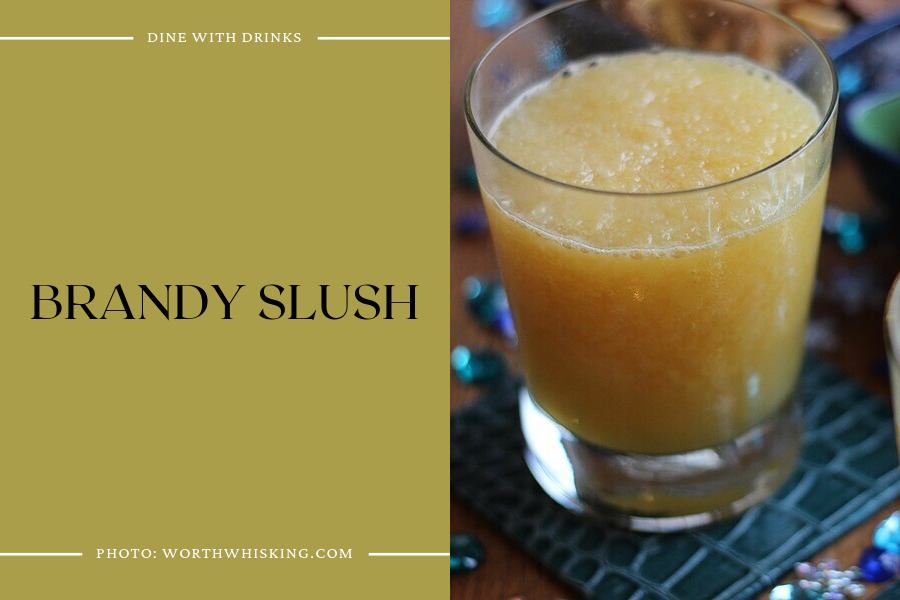 Brandy Slush is a sweet and flavorful cocktail that's perfect for holiday celebrations or a refreshing summertime libation. It's made with flavored brandy, mixed with other ingredients, and frozen in advance.
Once frozen, the mixture is scooped into a glass and topped with soda, creating a fizzy and refreshing drink. It's a family recipe that has been passed down for generations and is a fixture at holiday celebrations. If you're looking for a sweet and bubbly cocktail, Brandy Slush is definitely worth trying.
2. Katrina Van Tassel's Spiced Apricot Cocktail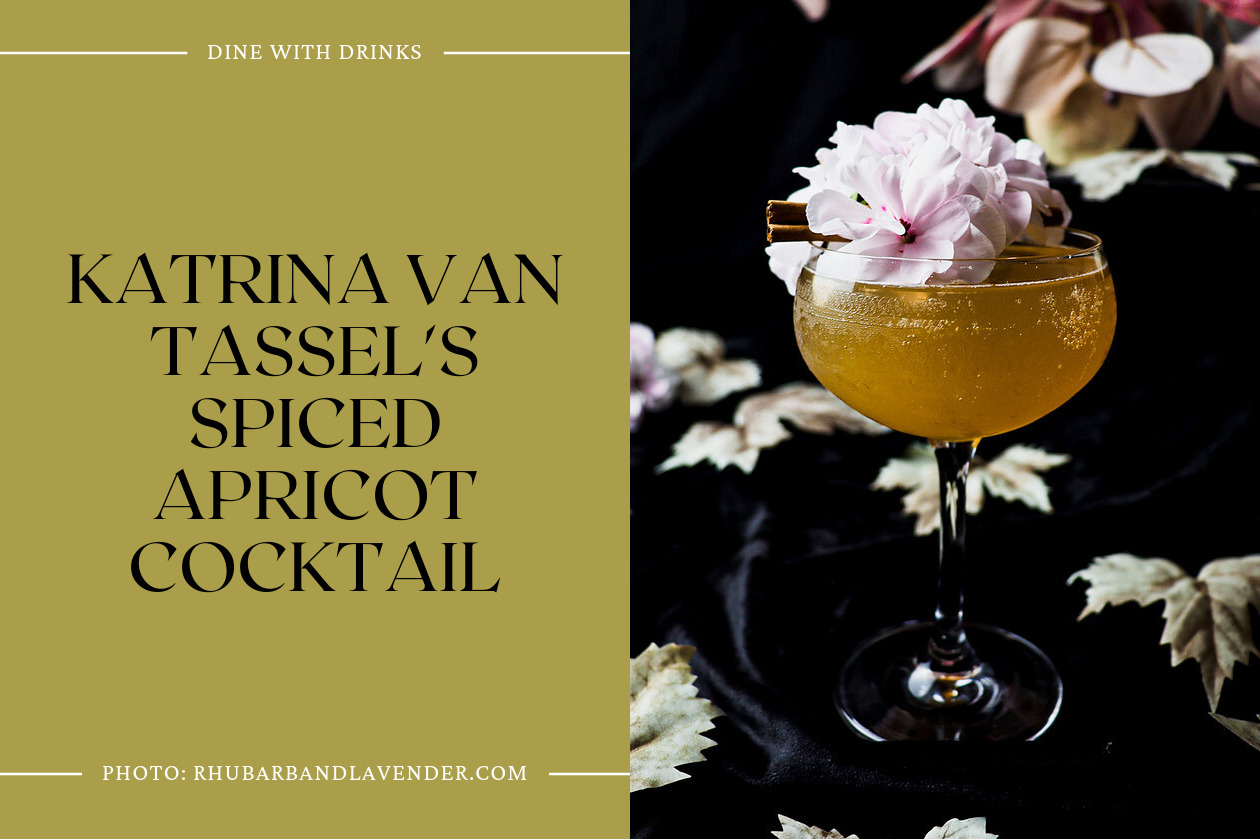 Katrina Van Tassel's Spiced Apricot Cocktail is a delightful blend of sweet apricot and warm autumn spices, inspired by the character from The Legend of Sleepy Hollow. The cocktail features a spiced simple syrup made with apricot nectar, which intensifies the apricot flavor and is complemented by the fruit brandy.
Gin serves as the base alcohol, while a splash of lemon juice adds a balancing acidity to the sweetness of the apricot. The cocktail is garnished with fresh flowers and a cinnamon stick, making it a visually stunning drink. Overall, Katrina Van Tassel's Spiced Apricot Cocktail is a unique and flavorful addition to any cocktail menu.
3. The Copperface Cocktail Elyxir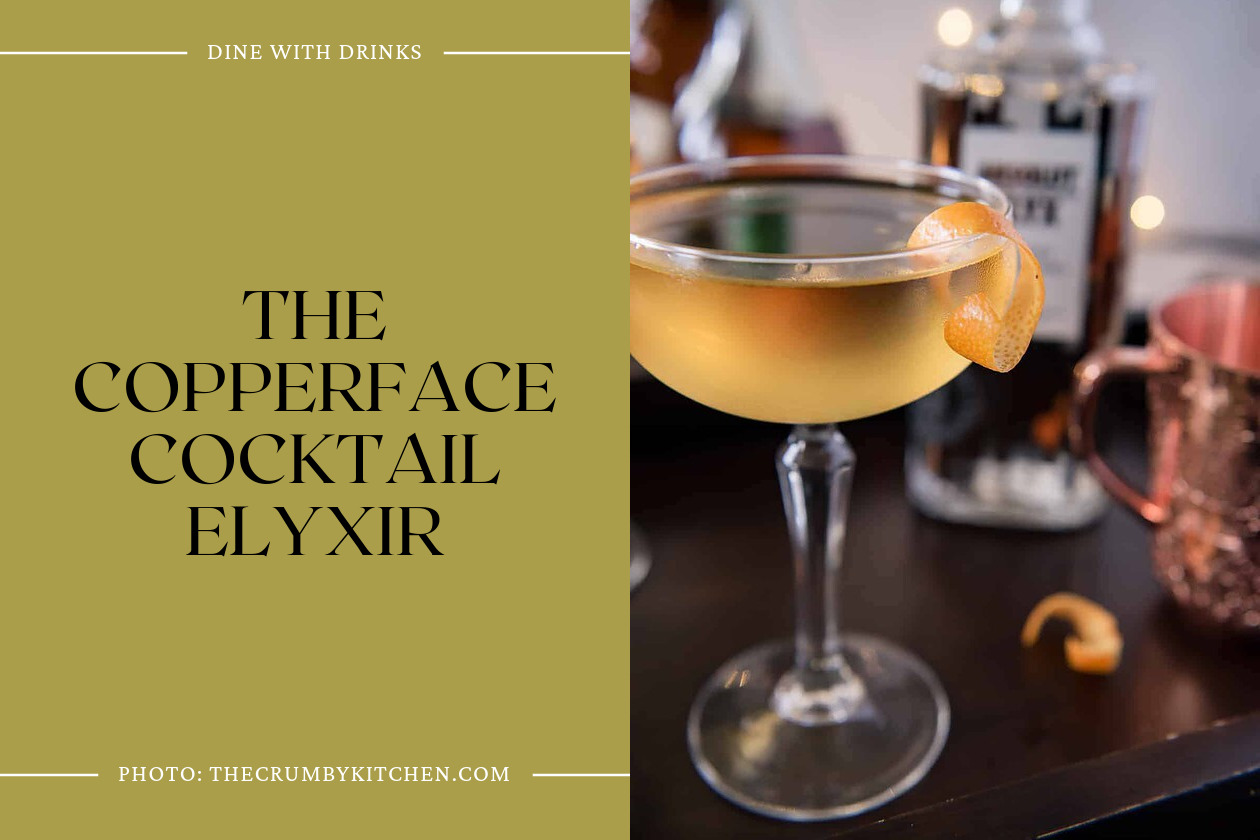 The Copperface Cocktail Elyxir is a smooth and silky sipper that combines Absolut Elyx with Calvados and apricot brandy. This cocktail is perfect for those cold winter nights and is sure to warm you up. The use of copper catalyzation during the distillation process gives Absolut Elyx its unique taste, making it a standout among other vodkas.
Not only does it taste great, but Absolut Elyx also donates a week's worth of safe drinking water to those in need for every bottle sold in the United States. The Copperface Cocktail Elyxir is a must-try for vodka lovers looking for a delicious and socially responsible cocktail.
4. Perfect Apricot Manhattan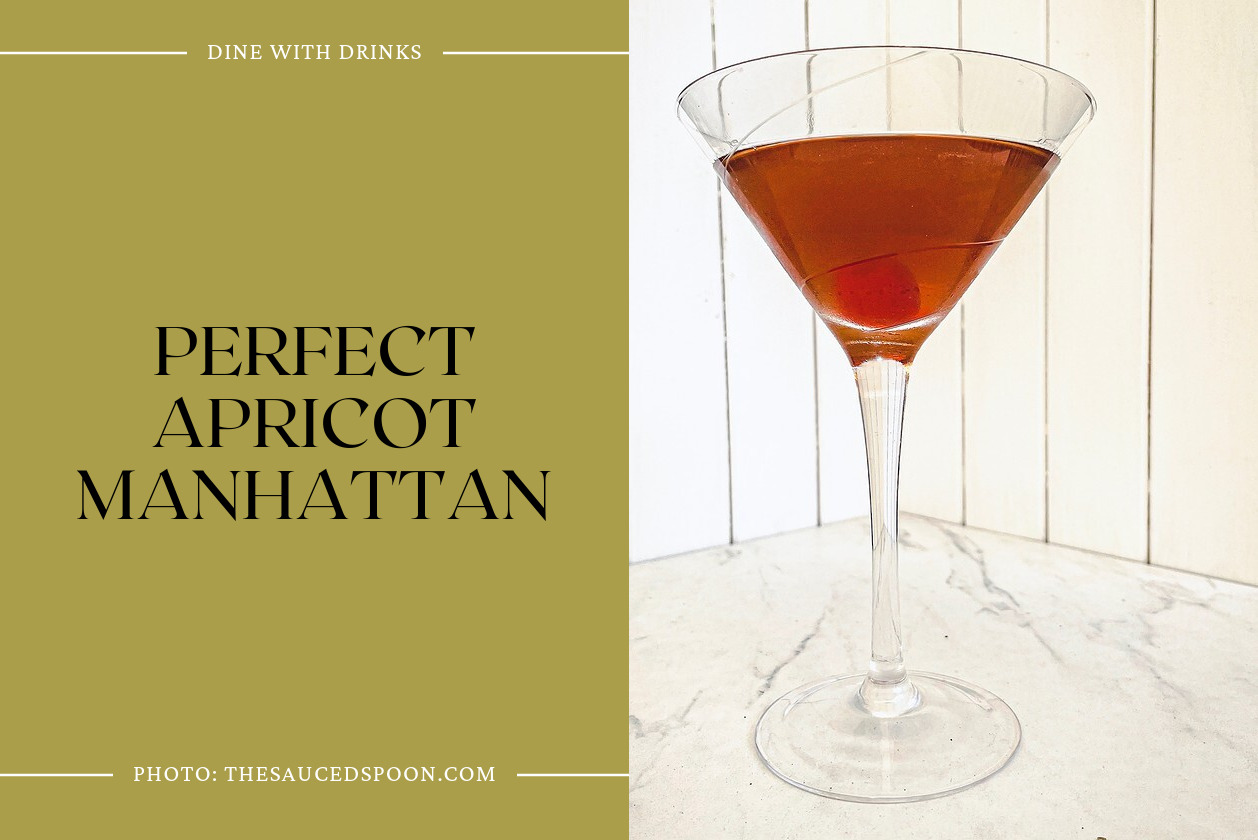 The Perfect Apricot Manhattan is a delightful twist on the classic Manhattan cocktail. This recipe substitutes the sweet vermouth with Apricot Brandy, giving it a lovely sweetness and a distinct apricot finish.
The balance of the cocktail is still maintained, allowing the bourbon or rye whiskey to shine through. If you're a fan of Manhattans, this is definitely a cocktail worth trying. It's a simple yet elegant cocktail that's perfect for any occasion. So, why not give it a try and see for yourself how delicious it is?
5. Self-Starter Cocktail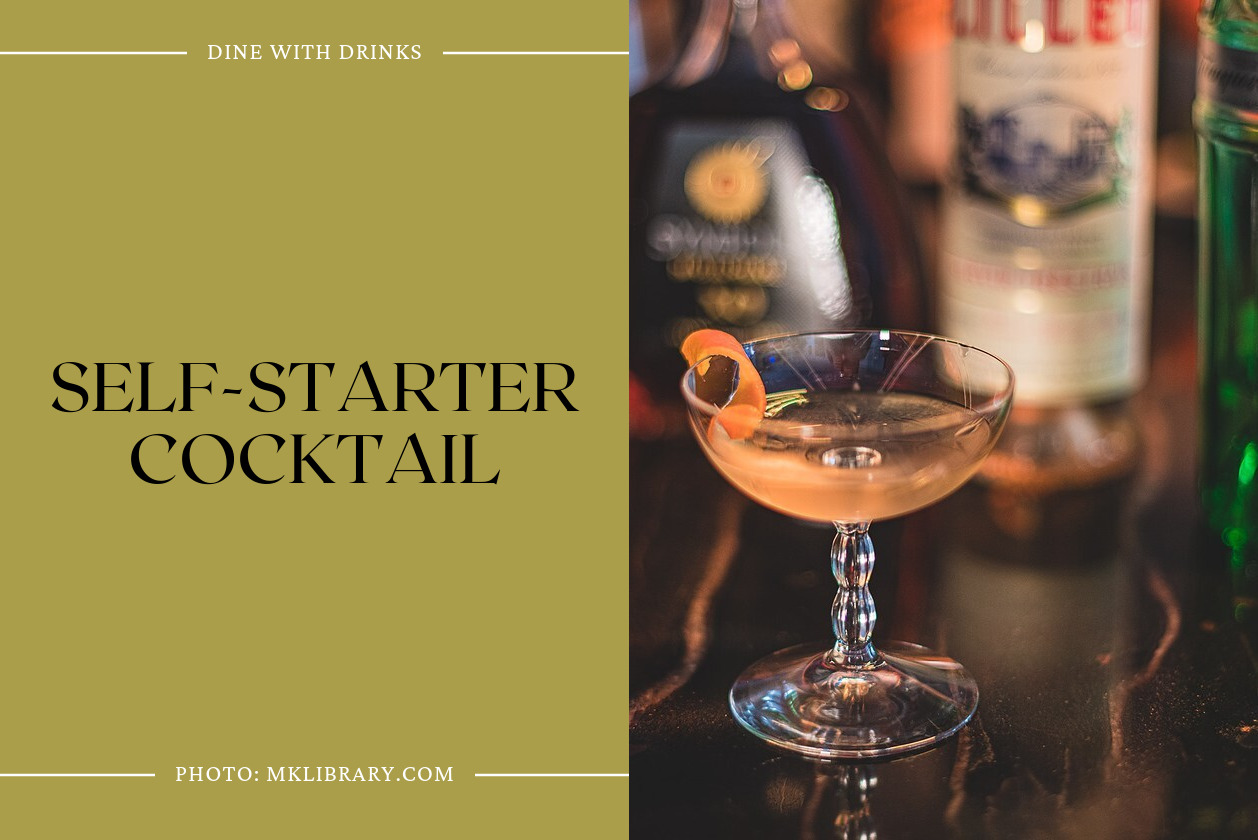 The Self-Starter Cocktail is a French-inspired drink with light citrus tones and a balance of flavors from apricot brandy, Lillet Blanc, and absinthe. The Lillet Blanc adds a sweet white wine flavor that comes through in every sip.
It's perfect for a picnic or any outdoor gathering and pairs nicely with French appetizers. Overall, it's a unique and flavorful cocktail that's perfect for a refreshing and easy-to-sip drink.
6. Charlie Chaplin Cocktail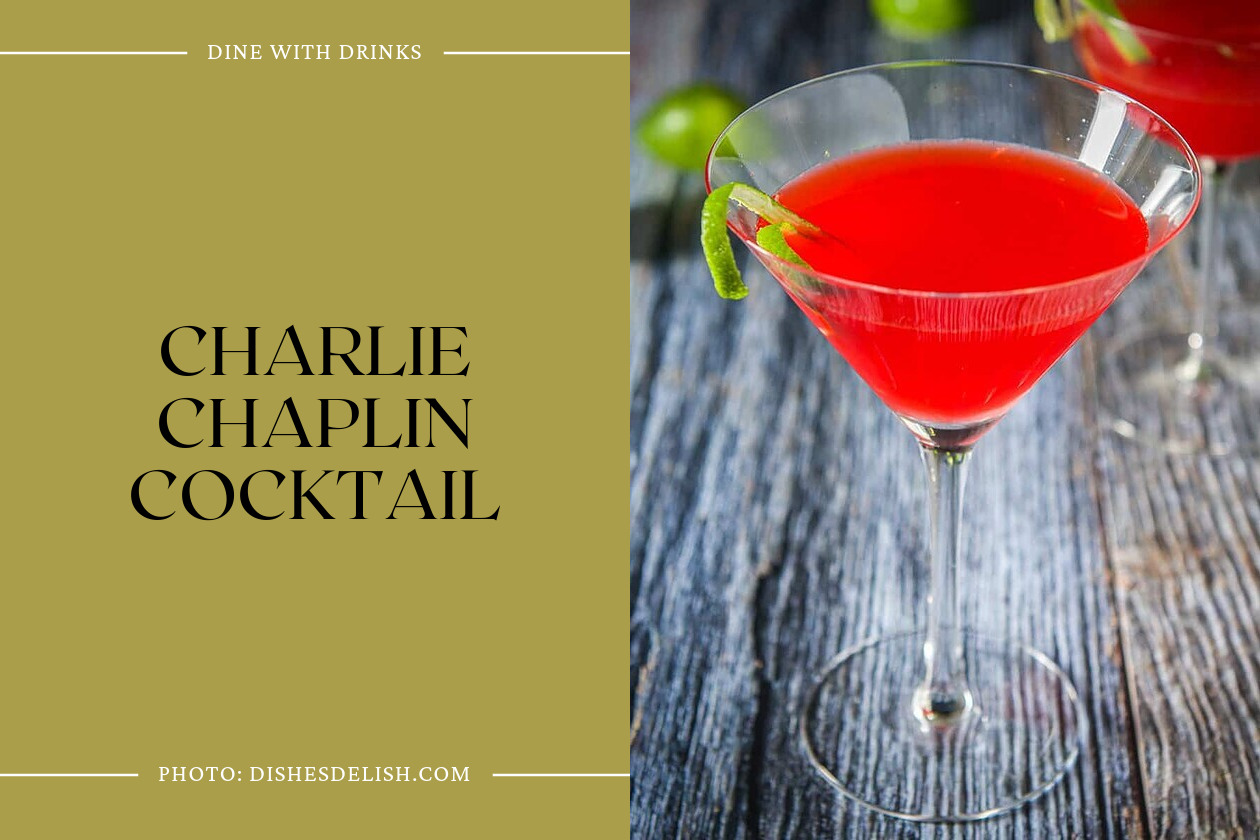 The Charlie Chaplin Cocktail is a classic drink that dates back to the prohibition era. Made with equal parts sloe gin, apricot brandy, and fresh lime juice, this vibrant cocktail is as flavorful as it is colorful. While sloe gin may not be a familiar ingredient to everyone, it adds a unique earthy and sweet taste to the drink, which is balanced out by the tartness of the lime juice.
The cocktail's beautiful hue and refreshing taste make it a must-try for any cocktail enthusiast. Don't be afraid to step out of your comfort zone and give the Charlie Chaplin Cocktail a chance – you won't be disappointed!