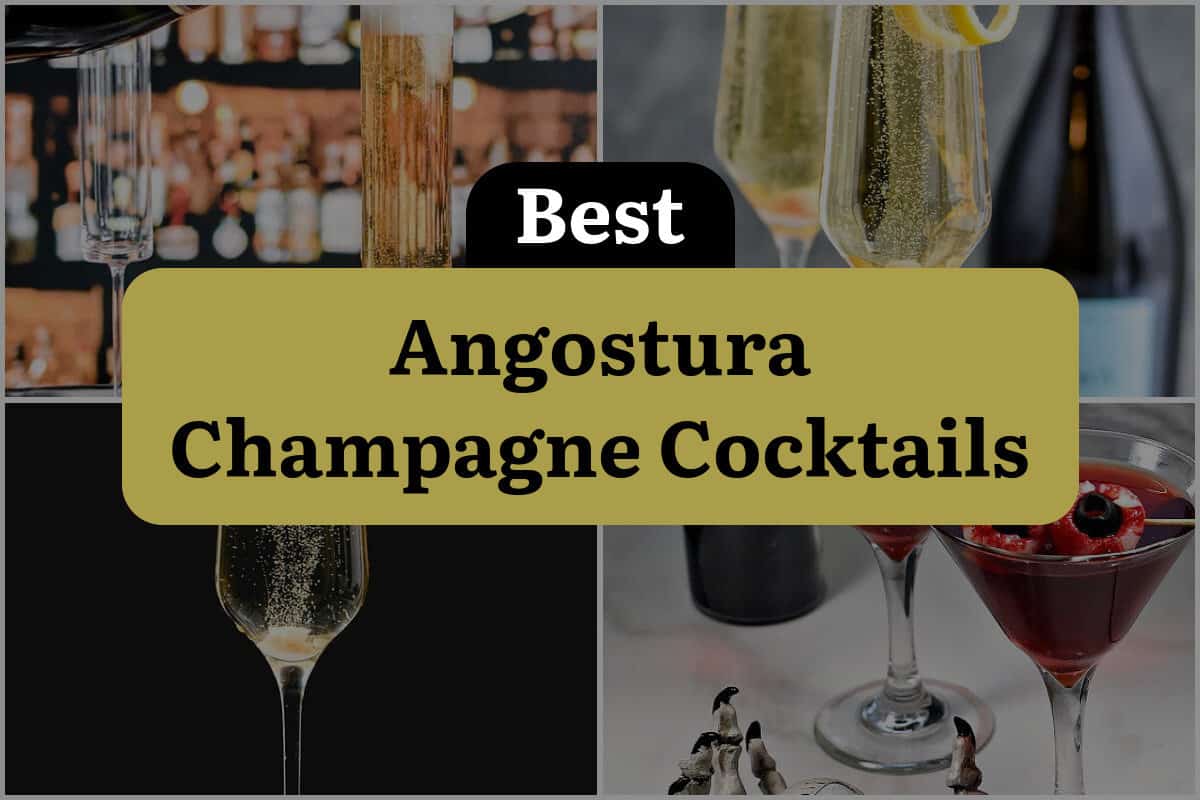 There's something about the sound of a champagne bottle popping that makes any occasion feel special. Whether you're celebrating a wedding, a promotion, or just the fact that it's Friday night, there's nothing quite like the effervescence of champagne to make the moment feel more festive.
But what if you could take that celebratory feeling to the next level? What if you could add a little extra pizzazz to your champagne by incorporating one of the most classic cocktail ingredients of all time: Angostura bitters?
Angostura bitters are a staple in any well-stocked bar. Made from a secret blend of herbs and spices, this potent elixir adds depth, complexity, and a touch of bitterness to any cocktail.
But what many people don't realize is that Angostura bitters can also be used to elevate your champagne game. Whether you're looking for a simple, elegant aperitif or a more complex and flavorful cocktail, there's an Angostura champagne recipe out there that's sure to impress.
In this post, we'll be exploring some of the best Angostura champagne cocktail recipes out there. From classic favorites to innovative new creations, we'll be showcasing the versatility of this beloved ingredient and giving you all the tools you need to create your own stunning champagne cocktails at home.
So pop open a bottle of your favorite bubbly, grab your shaker, and get ready to take your champagne game to the next level.
1. Classic Champagne Cocktail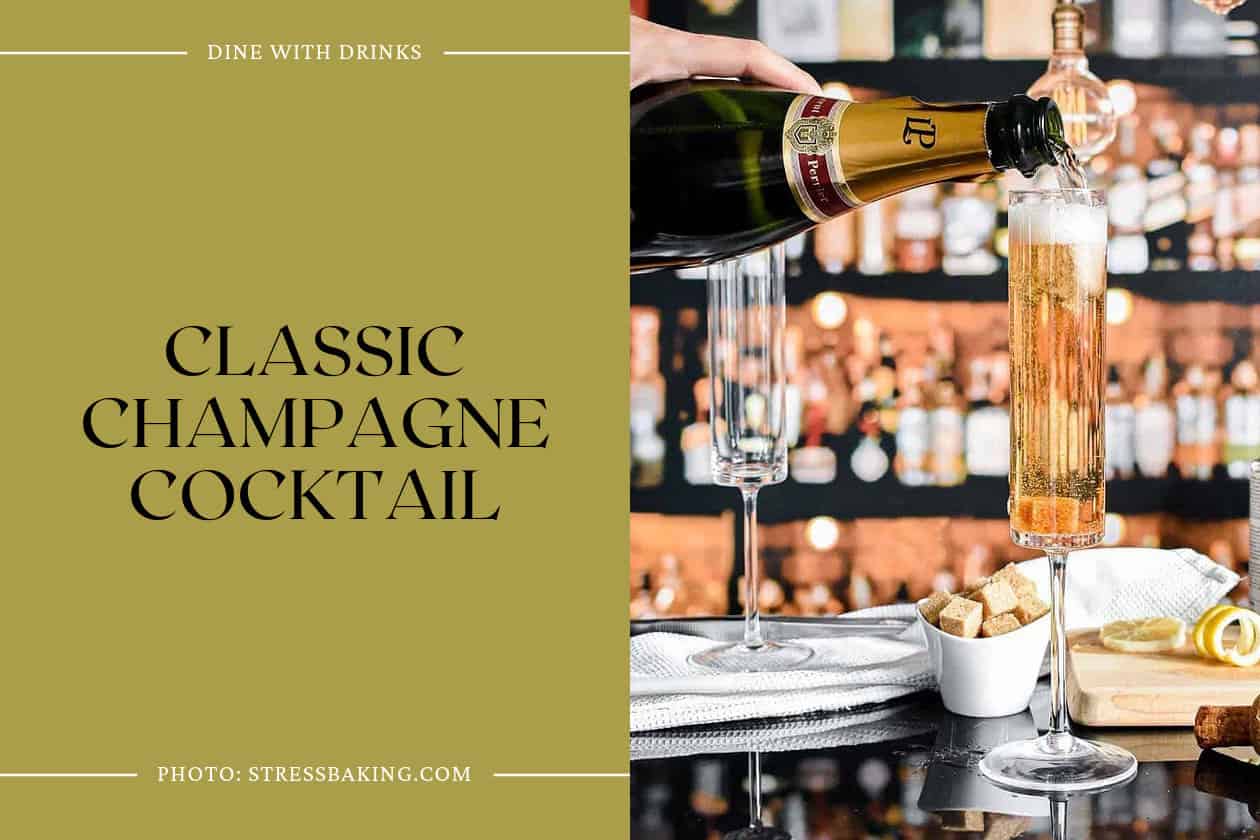 The Classic Champagne Cocktail is a timeless drink that has been enjoyed for over a century. This elegant cocktail is perfect for any special occasion or celebration. The recipe dates back to the mid-1800s and has stood the test of time. The cocktail is made with dry champagne and a cube of sugar, which produces beautiful bubbles when combined.
The addition of Angostura bitters adds a smidge of sweetness and a hint of herbal bitterness to the drink. This cocktail is perfect for champagne lovers who want to add a little extra flavor to their drink. If you're looking for a classic and elegant cocktail to toast to the new year, a birthday, anniversary, or a random Tuesday, the Classic Champagne Cocktail is an excellent choice.
2. Champagne Cocktail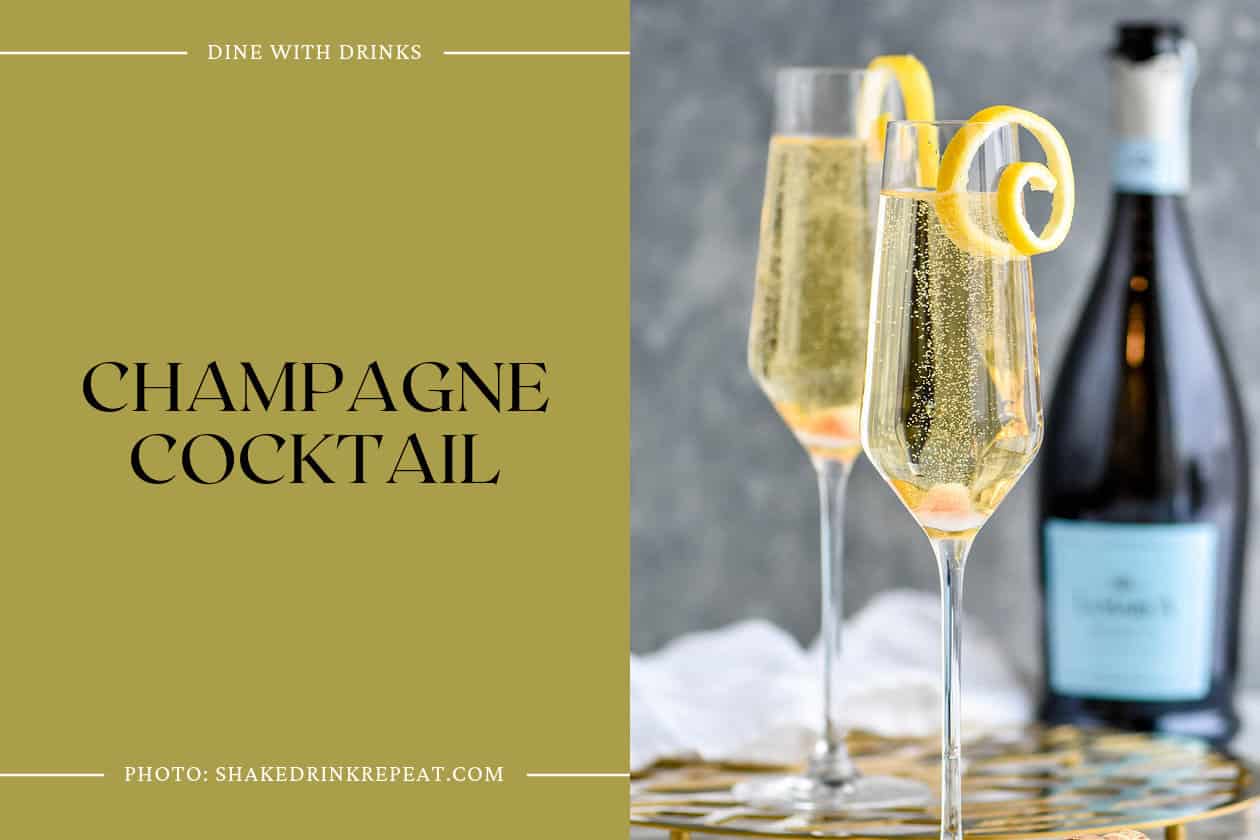 The Champagne Cocktail is a perfect drink for celebrating any special occasion. It is a sophisticated and delightful bubbly cocktail that sparkles with a sugar cube at the bottom of the glass, reacting with the champagne to create a fountain of bubbles.
The addition of Cognac and Angostura Bitters gives it a unique flavor that is perfect for those who love a little bit of spice in their drinks. The lemon twist adds a citrusy twist to the drink, making it even more refreshing. Overall, the Champagne Cocktail is a must-try for anyone who loves a good bubbly cocktail that is both sophisticated and fun.
3. The Classic Champagne Cocktail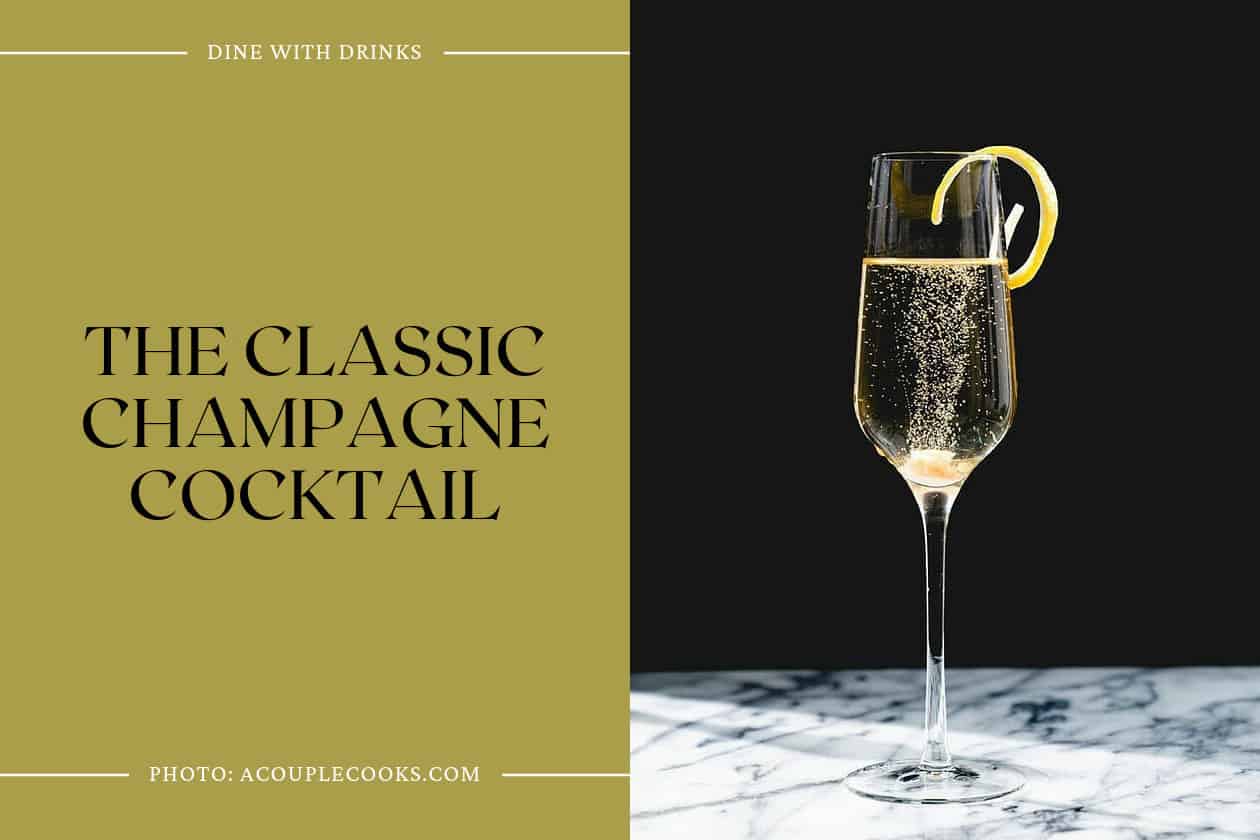 The Classic Champagne Cocktail is a timeless drink that is perfect for any celebration. This cocktail is made with champagne, cognac or brandy, a sugar cube, Angostura bitters, and a Maraschino cherry or lemon twist garnish. What makes this drink unique is the sugar cube, which creates an ongoing fountain of bubbles that leaves the glass sparkling for minutes.
This cocktail is perfect for those who love the taste of champagne but want to add a little something extra to their drink. The Classic Champagne Cocktail is a must-try for anyone who wants to add a touch of elegance to their next celebration.
4. Crow's Blood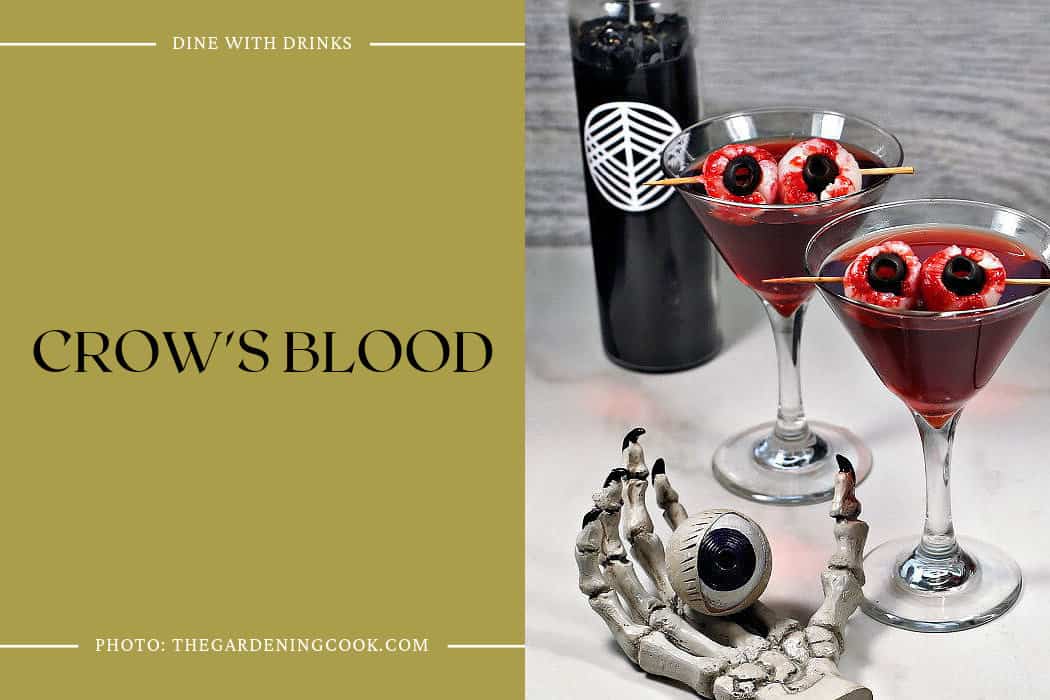 "Crow's Blood" is a spooky and delicious Halloween-themed Champagne cocktail that is sure to impress your guests. The drink is made with cranberry juice, Champagne, sugar cubes, and a few drops of Angostura bitters, giving it a tangy and zesty flavor with a hint of sweetness. The real star of the show, however, is the lychee eyeball garnish, which adds a hair-raising touch to the eerie-looking drink.
The lychees are stuffed with black olives and dabbed with red food coloring to give them a bloodshot appearance, making them the perfect complement to the drink's eerie vibe. This cocktail is a fun and easy way to add a spooky touch to your Halloween party, and is sure to be a hit with your guests.
5. Seelbach Bourbon Champagne Cocktail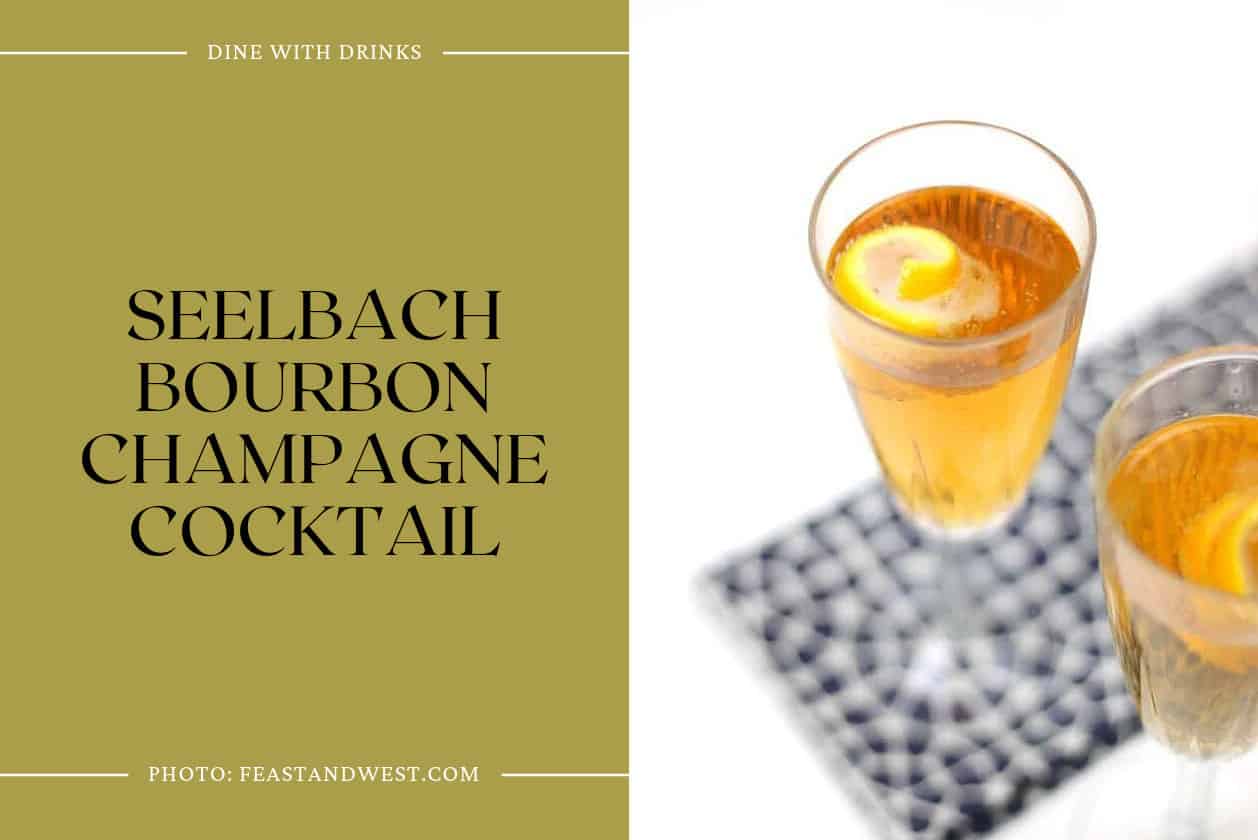 The Seelbach Bourbon Champagne Cocktail is a unique and festive drink that combines the robustness of bourbon whiskey with the delicate bubbles of champagne. It's perfect for those who enjoy whiskey and champagne, and want to try a new and unexpected combination.
Made with bourbon, triple sec, Angostura bitters, Peychaud's bitters, and topped with champagne or sparkling wine, this cocktail has an interesting history and is a lovely and festive sipper that's perfect for holiday gatherings or New Year's Eve celebrations.
6. Cotton Candy Champagne Cocktail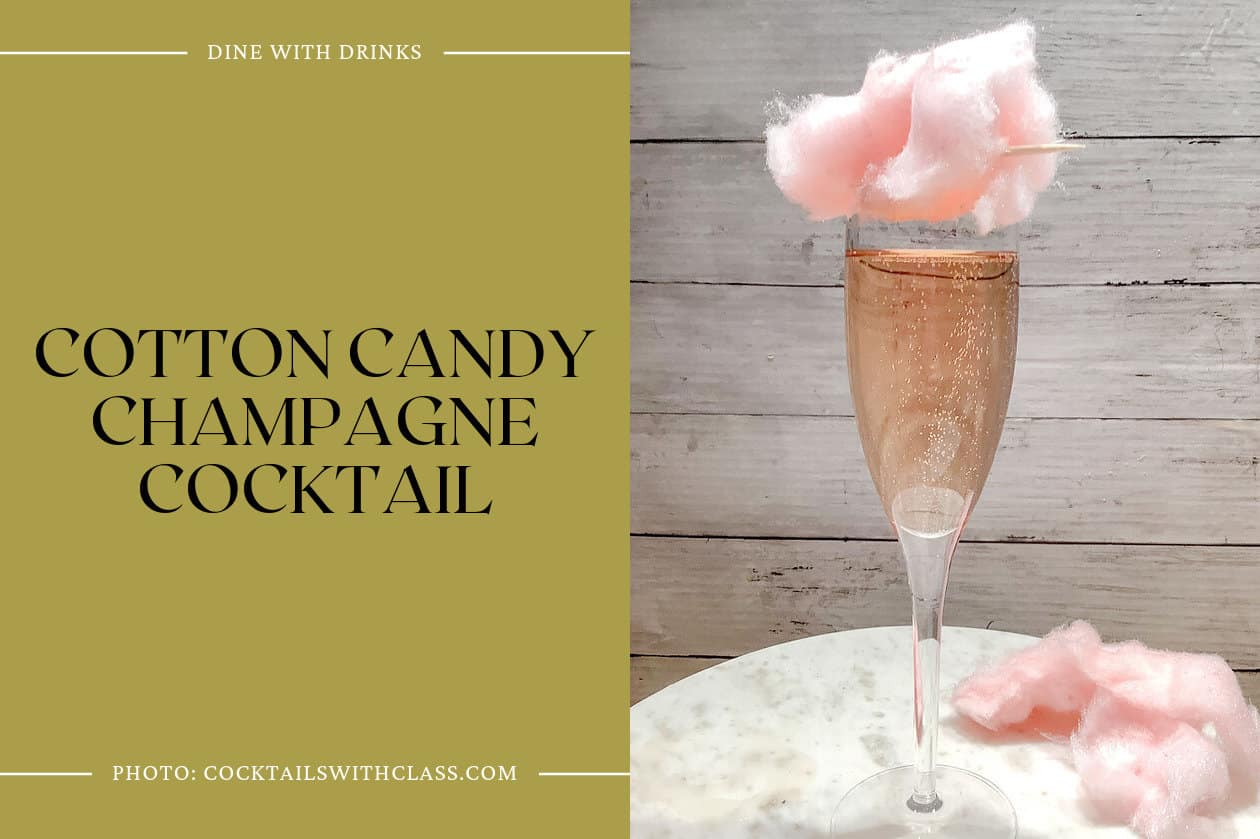 Looking for a fun and Instagram-worthy cocktail to serve at your next party or event? Look no further than the Cotton Candy Champagne Cocktail! This delightful drink features a mix of pink champagne or sparkling wine and Angostura bitters, topped with a fluffy cloud of pink cotton candy and a twist of lemon zest.
The result is a sweet and bubbly cocktail that's perfect for celebrating special occasions or just adding a touch of whimsy to your day. Whether you're a fan of prosecco or prefer the real deal, this cocktail is sure to impress your guests and leave them wanting more. So why not give it a try and see for yourself? Cheers!