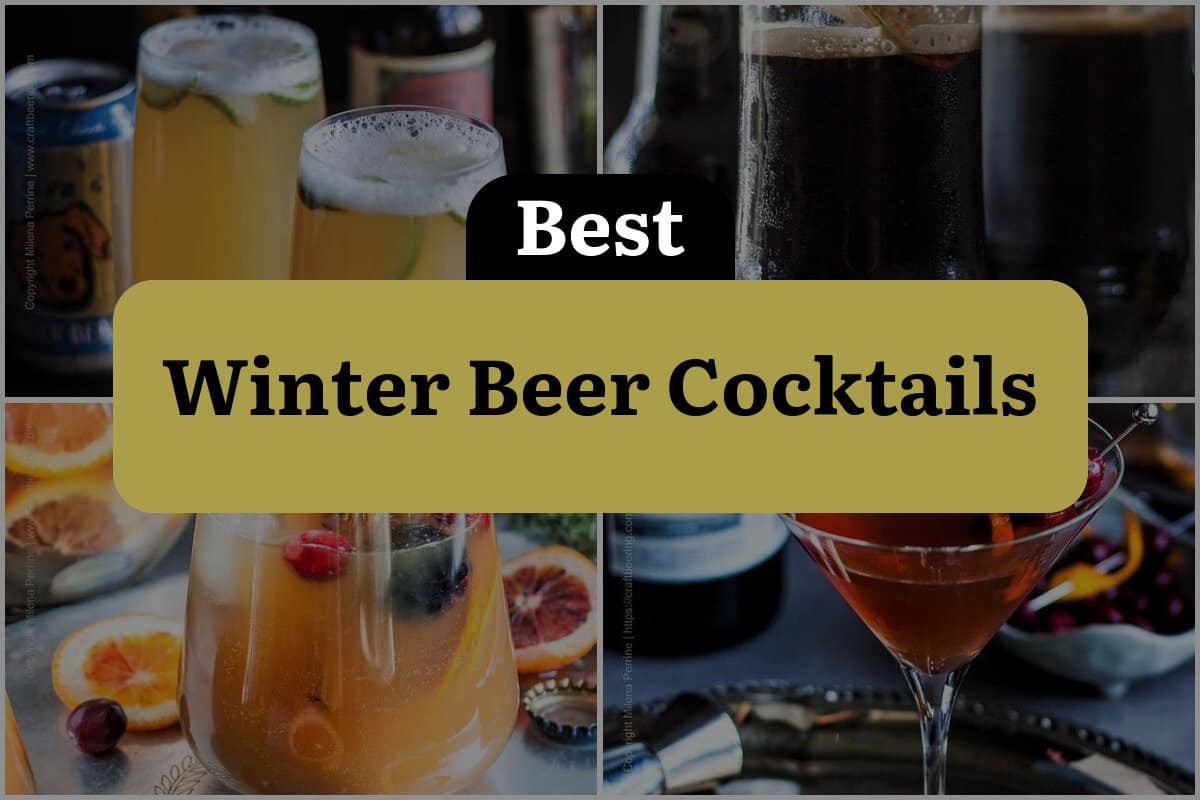 As the temperatures drop and the snow starts to fall, we all crave something warm and comforting to sip on. And what better way to do that than with a delicious winter beer cocktail?
These cocktails are the perfect blend of beer and spirits, creating a warm, cozy concoction that is sure to lift your spirits and warm your soul.
Winter beer cocktails are the perfect way to enjoy all the flavors of the holiday season in a glass. From rich and spicy to sweet and creamy, these cocktails are the perfect way to indulge in all the flavors of the season.
Whether you prefer a classic winter warmer or a more modern twist, there is a winter beer cocktail out there for everyone.
So, if you're looking to mix up your winter drink game this season, look no further than these delicious winter beer cocktail recipes.
From the classic to the creative, we've got everything you need to keep warm and cozy all season long. So, grab your favorite beer, a few spirits, and get ready to mix up some of the best winter beer cocktails around.
1. Stormy IPA Cocktail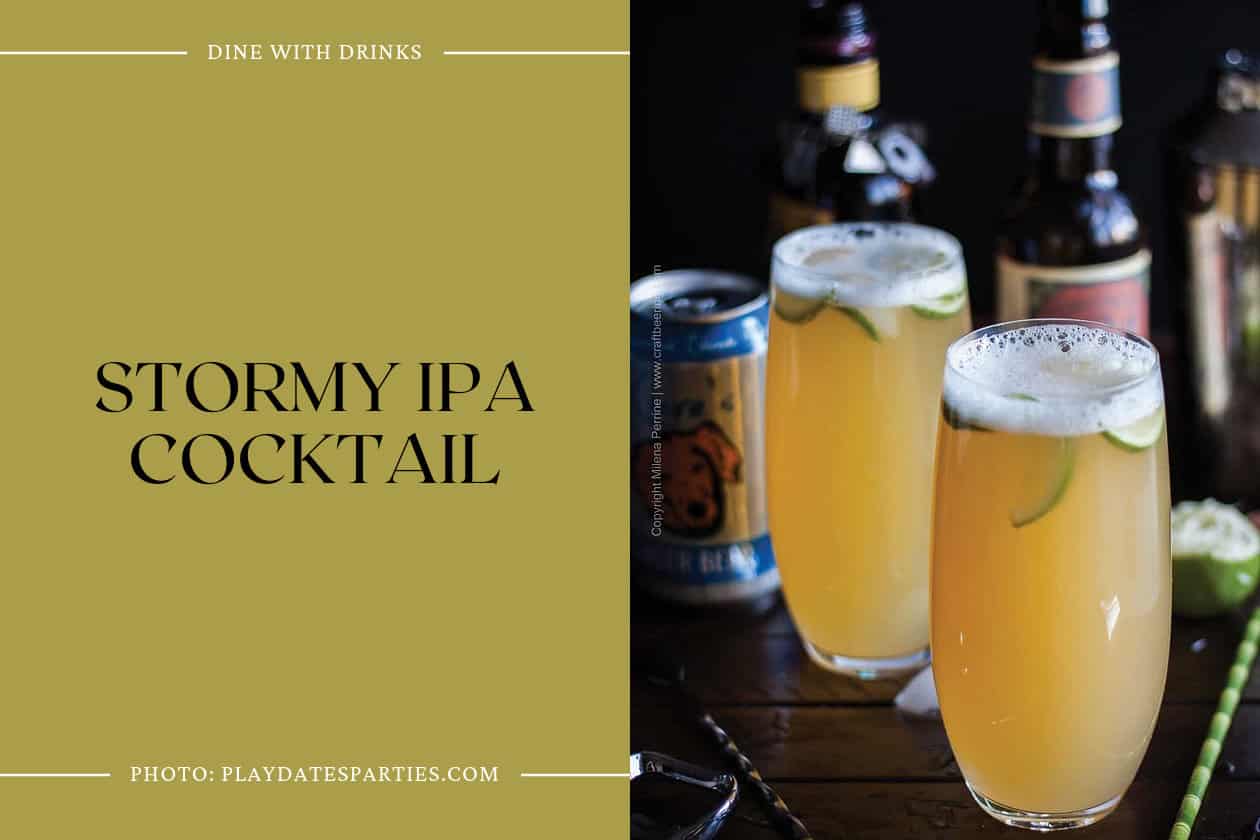 The Stormy IPA Cocktail is a unique and creative winter beer cocktail that combines the flavors of a classic Dark 'n Stormy with the boldness of an India Pale Ale. The ginger beer adds a spicy kick to the cocktail, while the IPA brings in a refreshing bitterness.
The dark rum and lime juice provide a perfect balance of sweetness and tartness. The cocktail is deceptively refreshing and tempting, but it is also quite potent, so it's important to drink it with caution. Overall, the Stormy IPA Cocktail is a must-try for anyone looking for a new and exciting winter beer cocktail.
2. Dragonglass Cocktail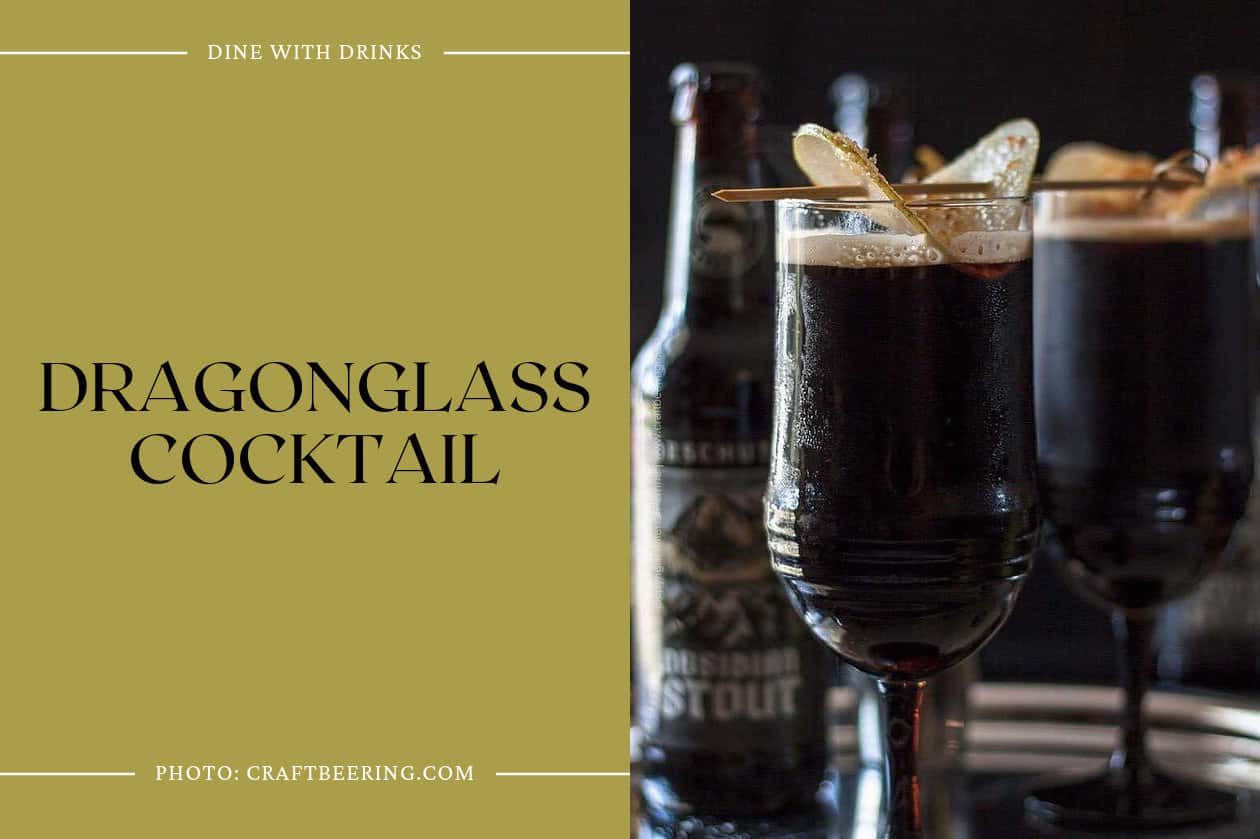 The Dragonglass Cocktail is a must-try for all Game of Thrones fans this winter. Made with Obsidian Stout and whiskey, this cocktail is smooth, potent in flavor, and mysterious. The stout is rich in flavor and is perfectly complemented by the strong spirit of whiskey.
The crusty bruleed pear slice adds a touch of sweetness to the cocktail, making it a perfect winter drink. The garnish alone is not enough, so be sure to brulee a few extra pear slices. Winter may be here, but with the Dragonglass Cocktail, you can drink in style.
3. Winter Beer Sangria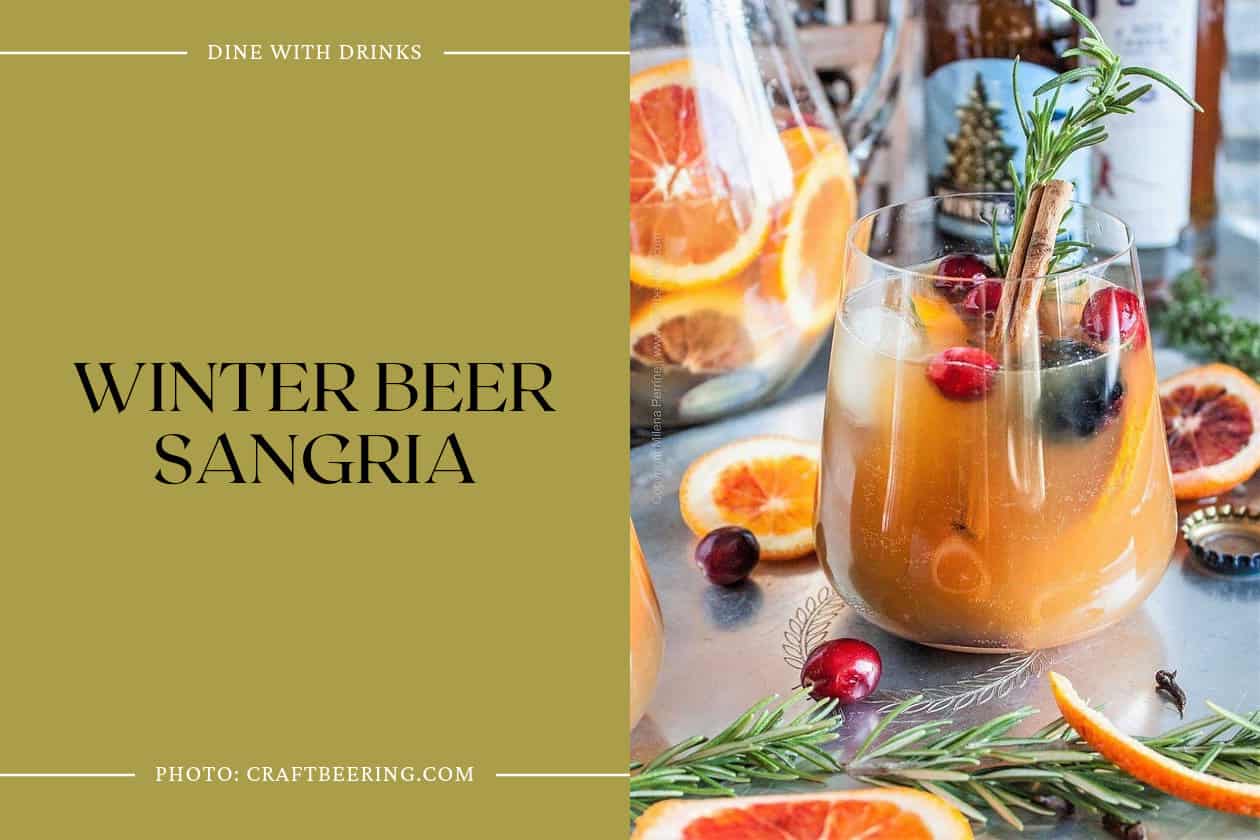 Winter Beer Sangria is a unique twist on the classic Spanish drink, made with a flavorful bock lager brewed with ginger, orange peel, and cinnamon. This cocktail is perfect for those who want to enjoy a festive drink without the headache-inducing effects of a traditional red wine sangria.
The addition of dry rye whiskey and sparkling water adds a distinguished taste to the cocktail, while the fruit mix contributes distinct tart and slightly sweet flavors. The garnish of cinnamon stick adds a touch of aroma and enhances the overall experience of sipping on this particular winter beer sangria. Overall, this cocktail is perfect for those who want to enjoy a warm and spiced winter brew in a unique and refreshing way.
4. Manhattan Cocktail With Kriek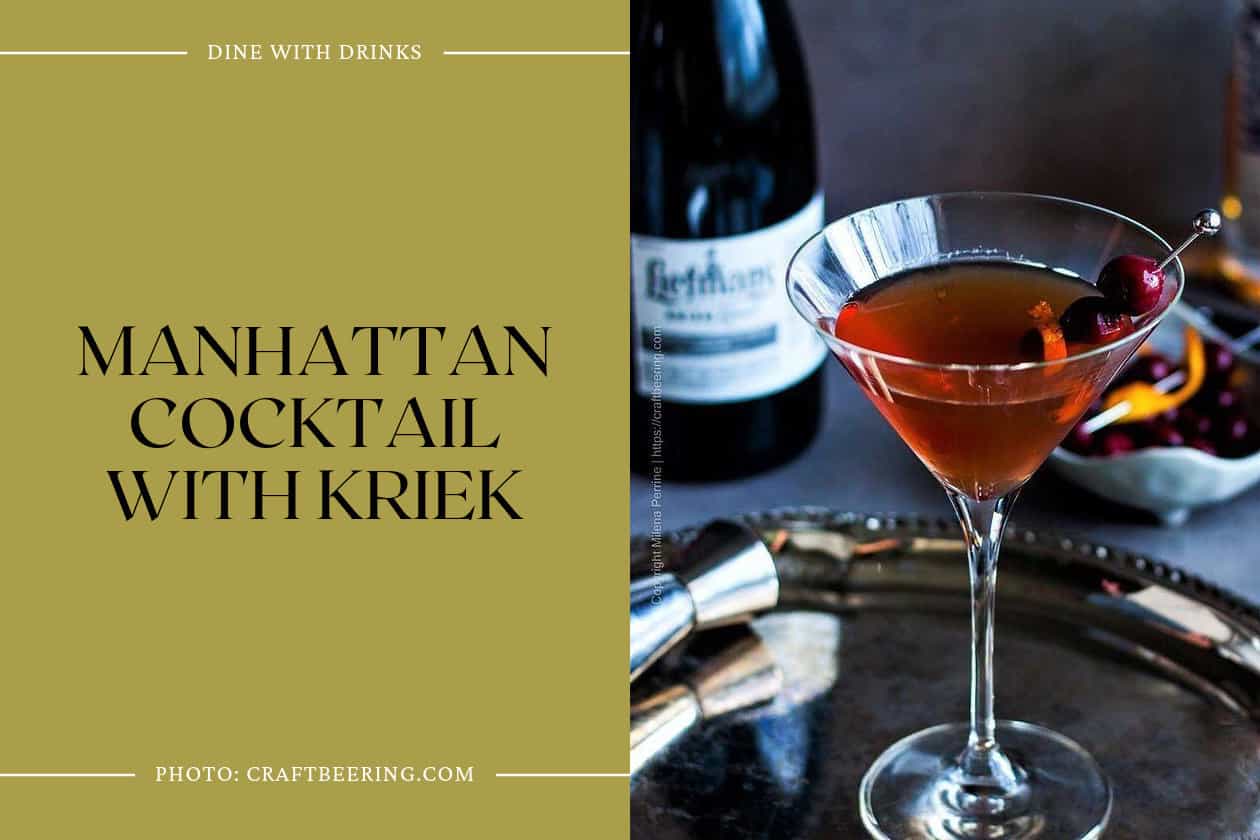 The Manhattan Cocktail With Kriek is a unique and sophisticated twist on the classic Manhattan recipe. This winter beer cocktail replaces the vermouth and bitters with kriek, a lambic beer conditioned with sour cherries. The result is a light and elegant drink with complex flavors that include a mineral sweetness, subtle funk, oak, and orange.
The proportions can be adjusted to taste, but a 1:1 ratio of whiskey to kriek is recommended. The cocktail is garnished with a tart and an orange twist, and can be served in traditional high glasses or large glasses. If you're looking for a winter beer cocktail that's easy to make but still impressive, the Manhattan Cocktail With Kriek is definitely worth a try.
5. Blood Orange Shandy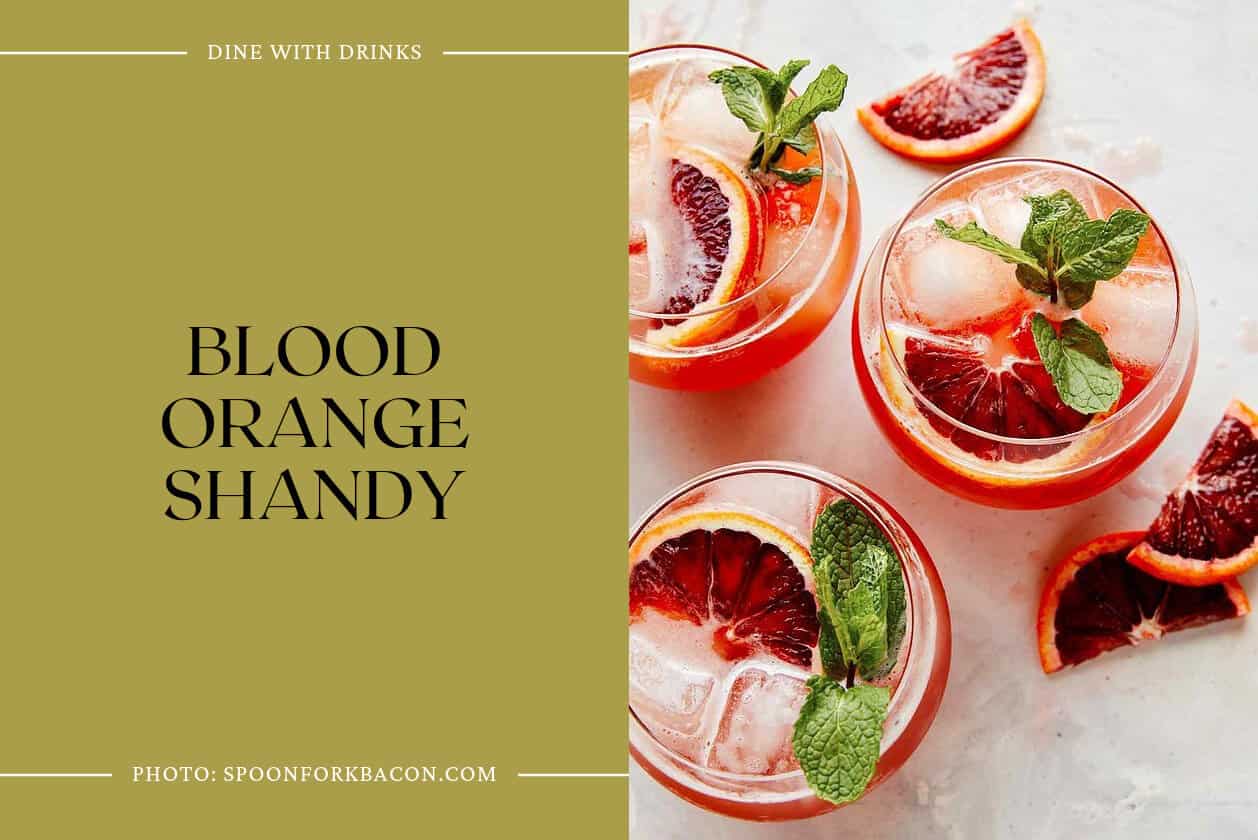 The Blood Orange Shandy is a refreshing and delicious beer-cocktail that is perfect for the winter months. Made with freshly squeezed blood orange juice and a splash of sparkling water, this cocktail is not only gorgeous to look at but also incredibly easy to make.
The simple syrup used in this recipe can be made in advance and stored in the refrigerator until ready to use. The Blood Orange Shandy is a must-try for anyone looking for a refreshing and unique winter cocktail.
6. Festive Prosecco Cranberry Shandy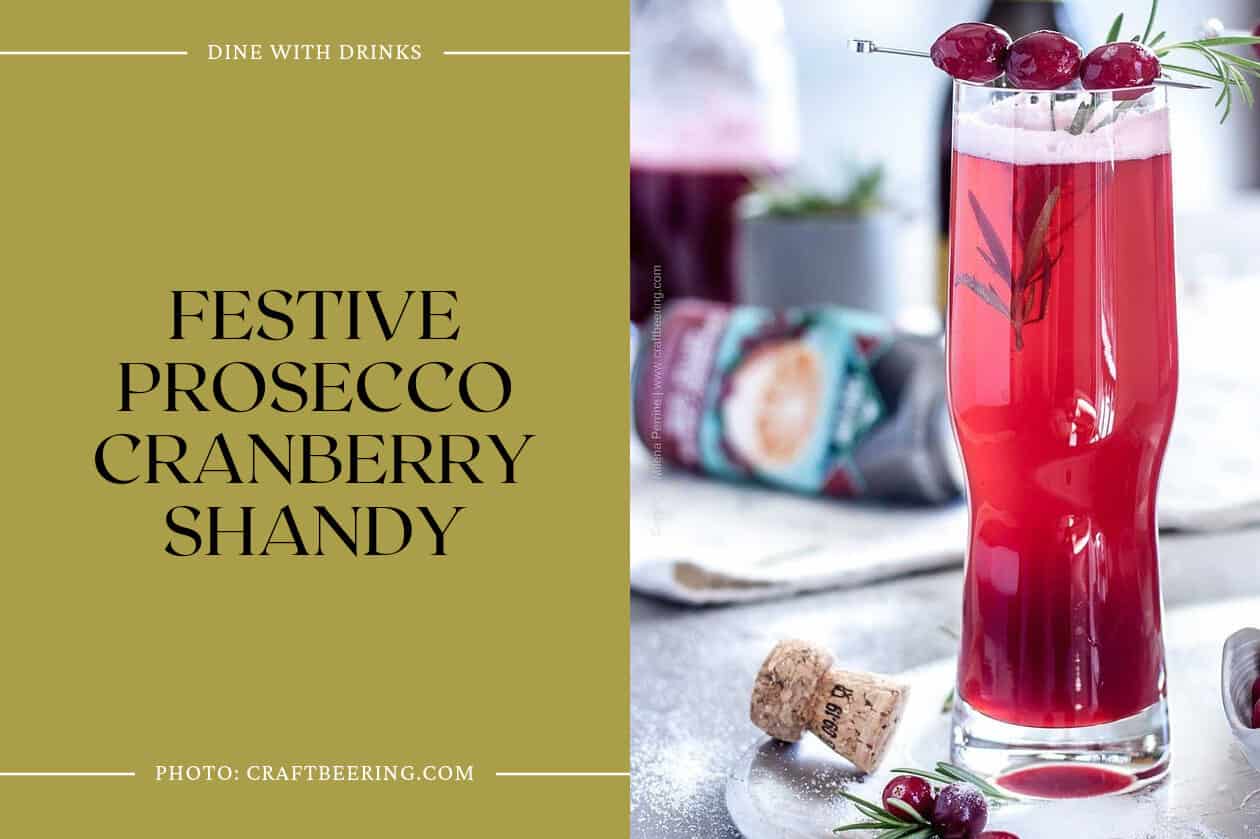 The Festive Prosecco Cranberry Shandy is a perfect cocktail to kick off any winter gathering or casual party. It strikes a perfect balance between the tartness of cranberry and the sweetness of Prosecco, resulting in a refreshing and delicious drink that's sure to impress.
The moderate ABV of around 8.5% makes it the perfect choice for those who want to enjoy a few drinks without getting too tipsy.
7. Black Velvet Cocktail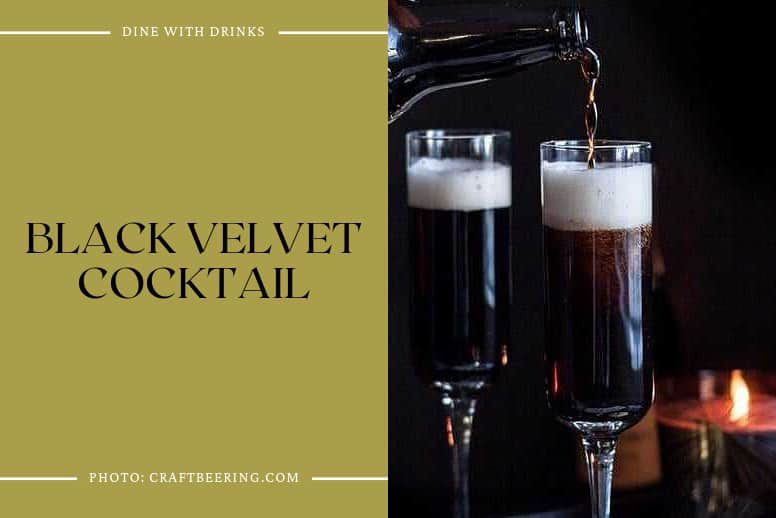 The Black Velvet Cocktail is a luxurious blended drink that combines the robustness of stout with the elegance of sparkling wine. The resulting blend is rich, yet sprightly with a wonderful lively, non-abrasive carbonation. The cocktail has alternating zings of controlled tart fruitiness and calming ripples of caramel sweetness, making it a memorable blend.
The drink is perfect for any occasion, whether it's a warm summer evening or a winter's night by the fireplace. The historical background of the cocktail adds to its allure, making it a must-try for anyone who loves a good story with their drink. Overall, the Black Velvet Cocktail is a unique and delicious winter beer cocktail that is sure to impress.
8. Hot Ale Flip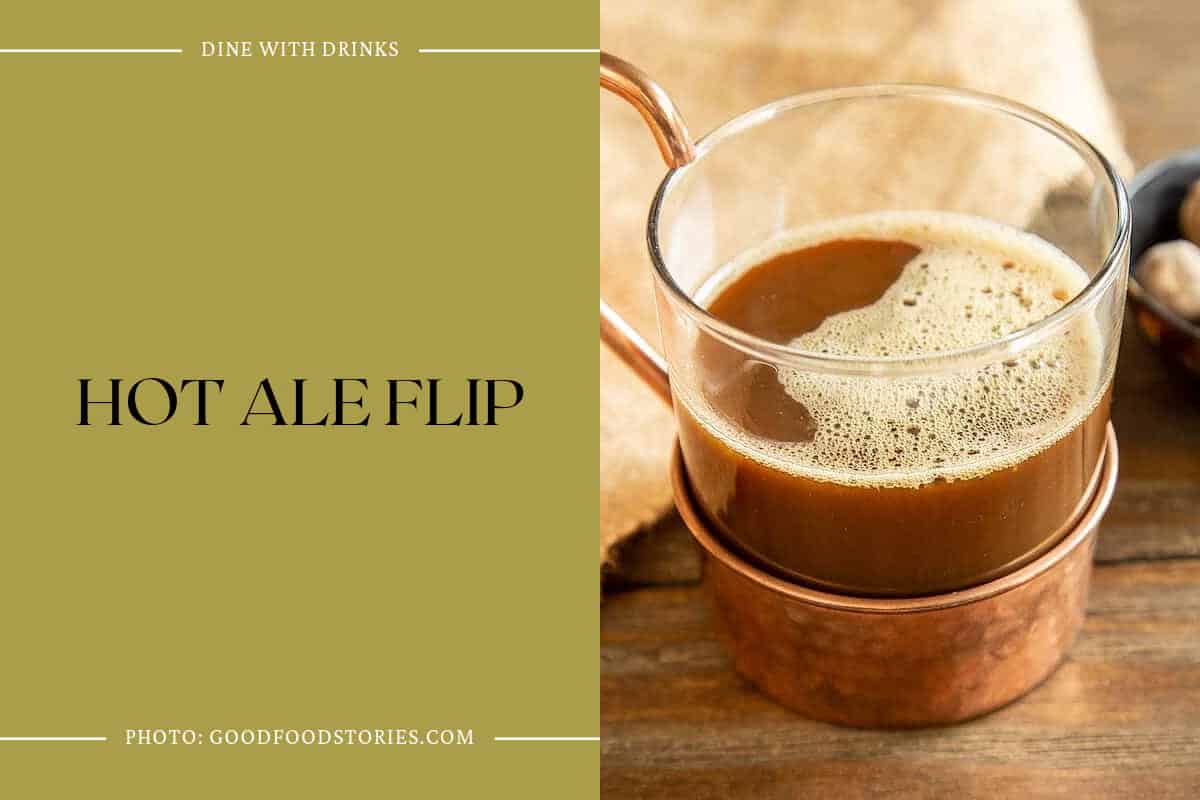 The Hot Ale Flip is a classic winter beer cocktail that has been enjoyed for centuries. Mixing beer and rum, this cocktail is often thickened with eggs or cream and sweetened with molasses or cane sugar. The drink is then heated with a red-hot poker to create a frothy and warm beverage with caramelized flavors.
This cocktail is perfect for those who enjoy a malty dark beer like a porter or a traditional British brown ale. The Hot Ale Flip is a must-try for anyone looking for a warm and cozy drink to enjoy during the winter months.