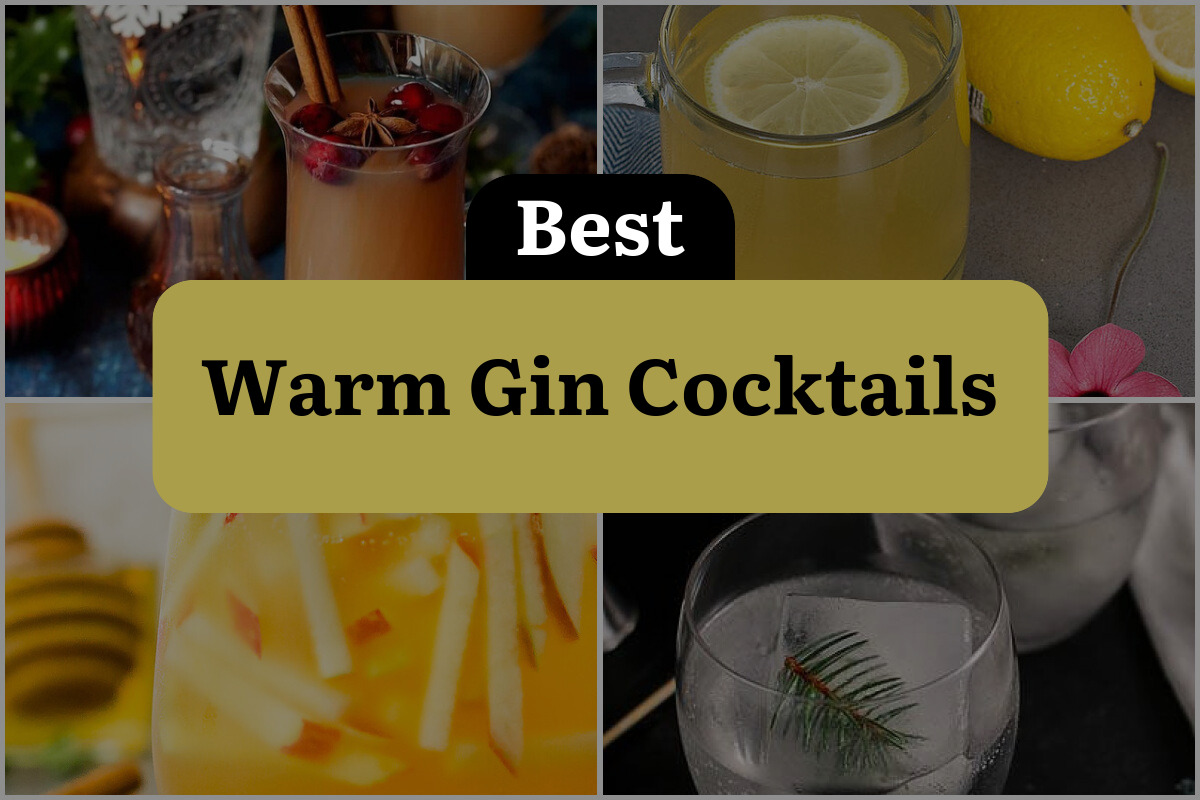 As a bartender, I have seen it all when it comes to drinks. From fruity concoctions to spicy margaritas, I have mixed them all.
But when the weather turns cold, there is nothing quite like a warm cocktail to warm you up from the inside out. And when it comes to warm cocktails, gin is the perfect base spirit.
Gin has a unique flavor profile that blends well with a variety of ingredients. It also has a warming effect that makes it perfect for a cozy evening in.
But what makes a great warm gin cocktail? It's all about balance. The right mix of sweet, sour, and bitter flavors can make all the difference.
In this blog post, I will be sharing some of the best warm gin cocktail recipes that I have come across in my years as a bartender.
These recipes are perfect for a night in with friends, a romantic evening with your special someone, or just a cozy night by the fire. So, put on your favorite sweater, grab a blanket, and let's get mixing!
1. Christmas Mulled Gin & Tonic With Apple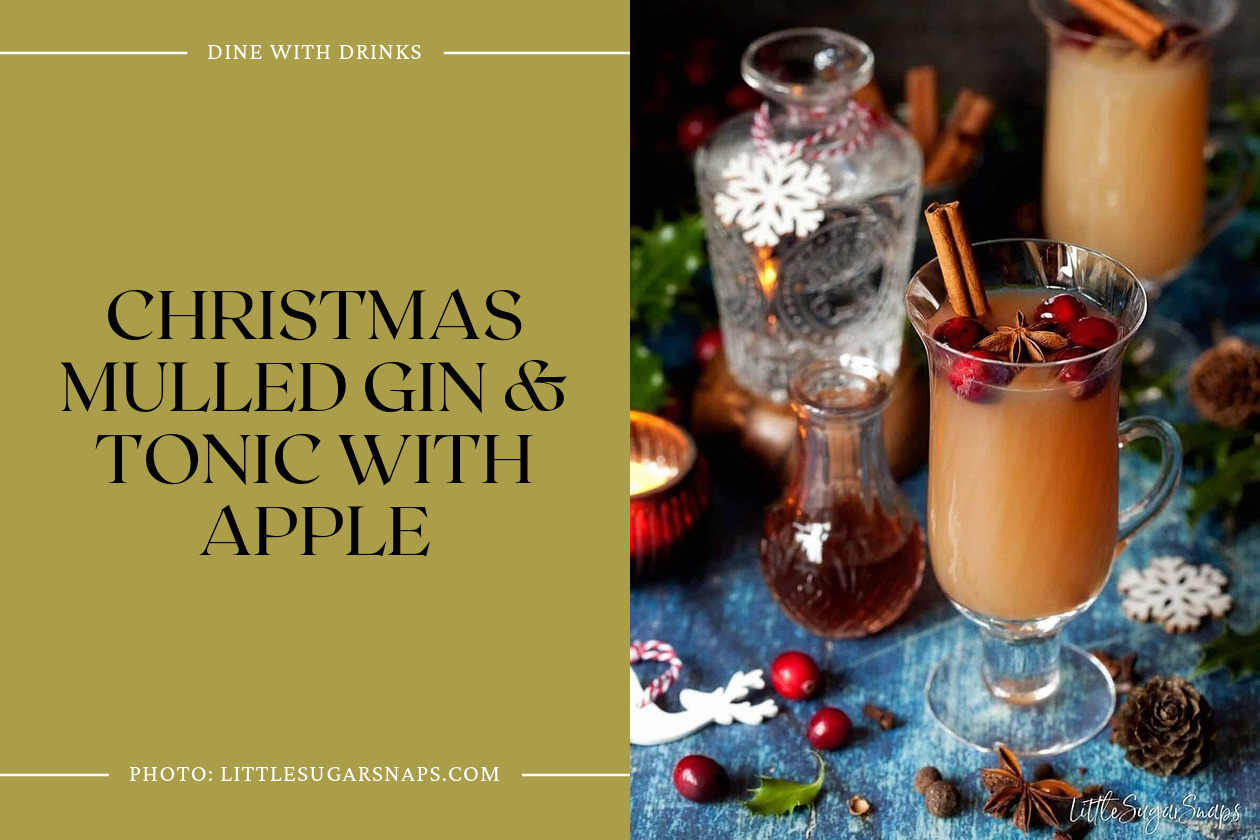 If you're looking for a warm and cozy cocktail to serve at your Christmas party, look no further than the Christmas Mulled Gin & Tonic With Apple. This festive drink is a twist on the classic G&T, infused with warm spices like ginger, cinnamon, and cloves, and sweetened with apple juice.
The addition of tonic syrup gives it that signature bitter taste, while the warm apple juice makes it the perfect drink to sip on a chilly winter night. Plus, it's easy to make in advance and reheat when ready to serve. So why not impress your guests with this unique and delicious warm gin cocktail?
2. Gin Hot Tea Toddy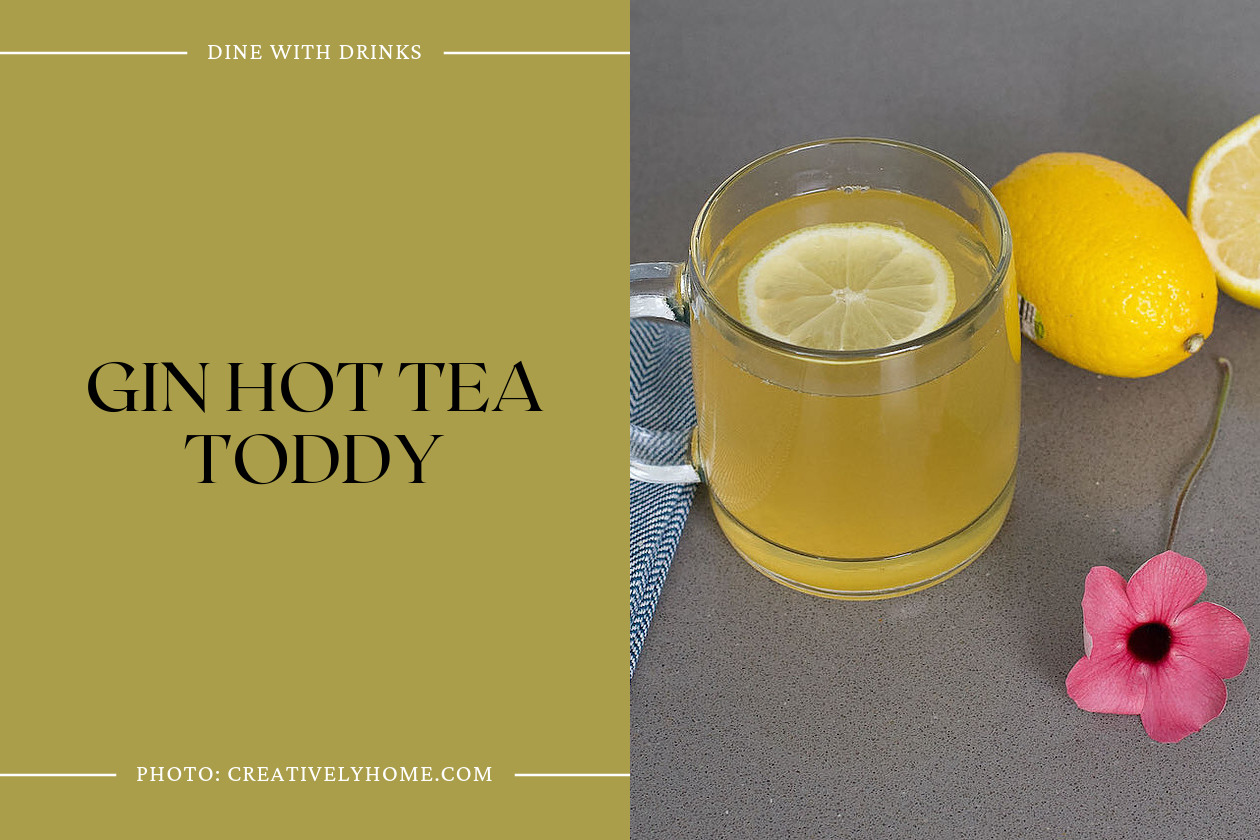 The Gin Hot Tea Toddy is a comforting and soothing cocktail perfect for sipping on a chilly evening. This warm gin cocktail blends chamomile tea, honey, and fresh lemon with gin to create a tasty nightcap. The recipe is a family heirloom passed down from Great-Grandma Rav, who added a jigger of gin to her traditional chamomile and honey tea when she wasn't feeling well.
The ingredients in the toddy contribute to feeling a bit better, with soothing, anti-inflammatory, anti-bacterial, and vitamin C benefits. The addition of whole spices and herbs like cinnamon and ginger adds a warm, spicy component to the cocktail. Whether you're feeling under the weather or just looking for a cozy night in, the Gin Hot Tea Toddy is a must-try warm gin cocktail.
3. Apple Cider Cocktail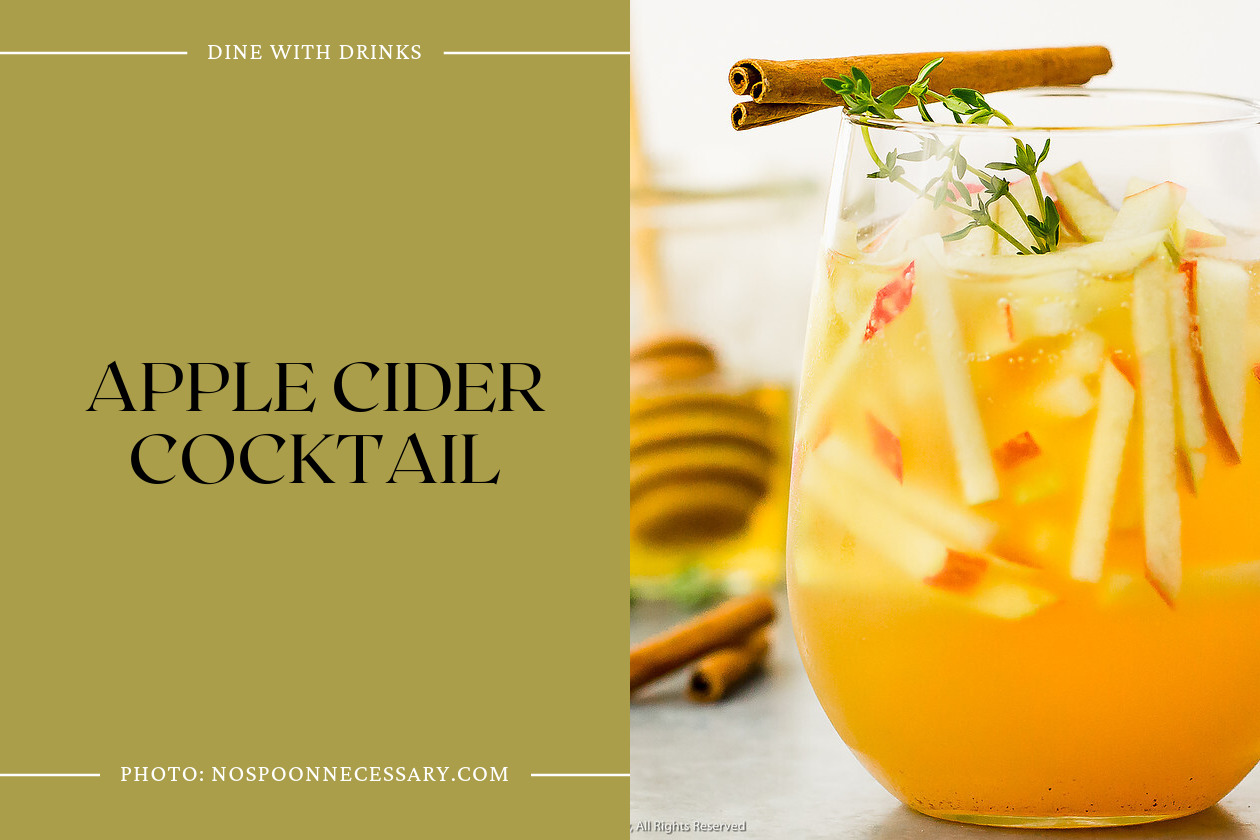 The Apple Cider Cocktail is a perfect drink for fall gatherings and holiday celebrations. This gin-based cocktail has a fruity apple-forward taste with hints of warm cinnamon spice and a touch of herbaceous thyme. It is smooth, slightly sweet, and refreshing. The cocktail is made with apple cider or apple juice mixed with other ingredients, such as simple syrup.
It can be served on the rocks or up, depending on personal preference, and garnished with fresh apples or cinnamon sticks. The best part is that it can be made with or without alcohol, making it a versatile drink for any occasion. Overall, the Apple Cider Cocktail is a delicious and cozy drink that will surely impress your guests.
4. Mountain Pine Gin and Tonic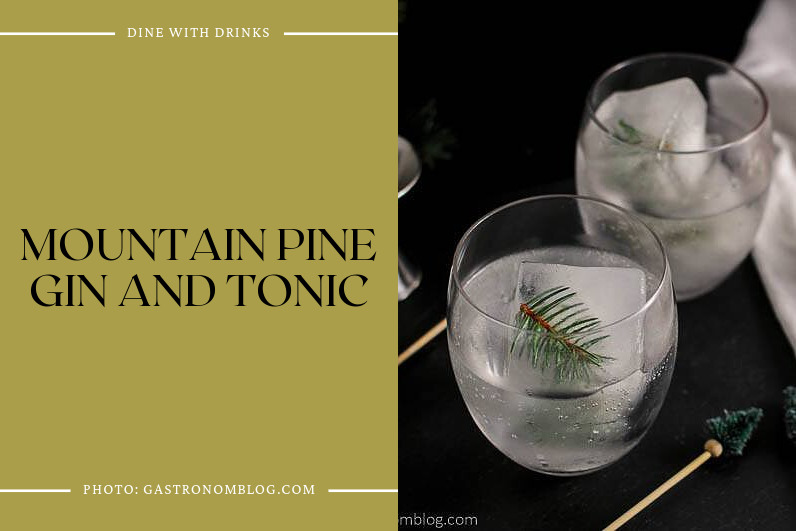 The Mountain Pine Gin and Tonic is a unique twist on the classic gin and tonic cocktail. The addition of pine syrup brings a refreshing evergreen flavor that is perfect for winter. The cocktail combines the crisp Hendrick's Gin with sweet pine syrup and a good quality tonic like Fever Tree.
A splash of lemon brightens up the citrus notes and adds to the botanicals of the tonic and pine syrup. The cocktail is garnished with frozen fresh pine clippings, which adds a cool looking addition to the evergreen cocktail. If you're looking for a refreshing and unique gin cocktail to try this winter, the Mountain Pine Gin and Tonic is definitely worth a try.