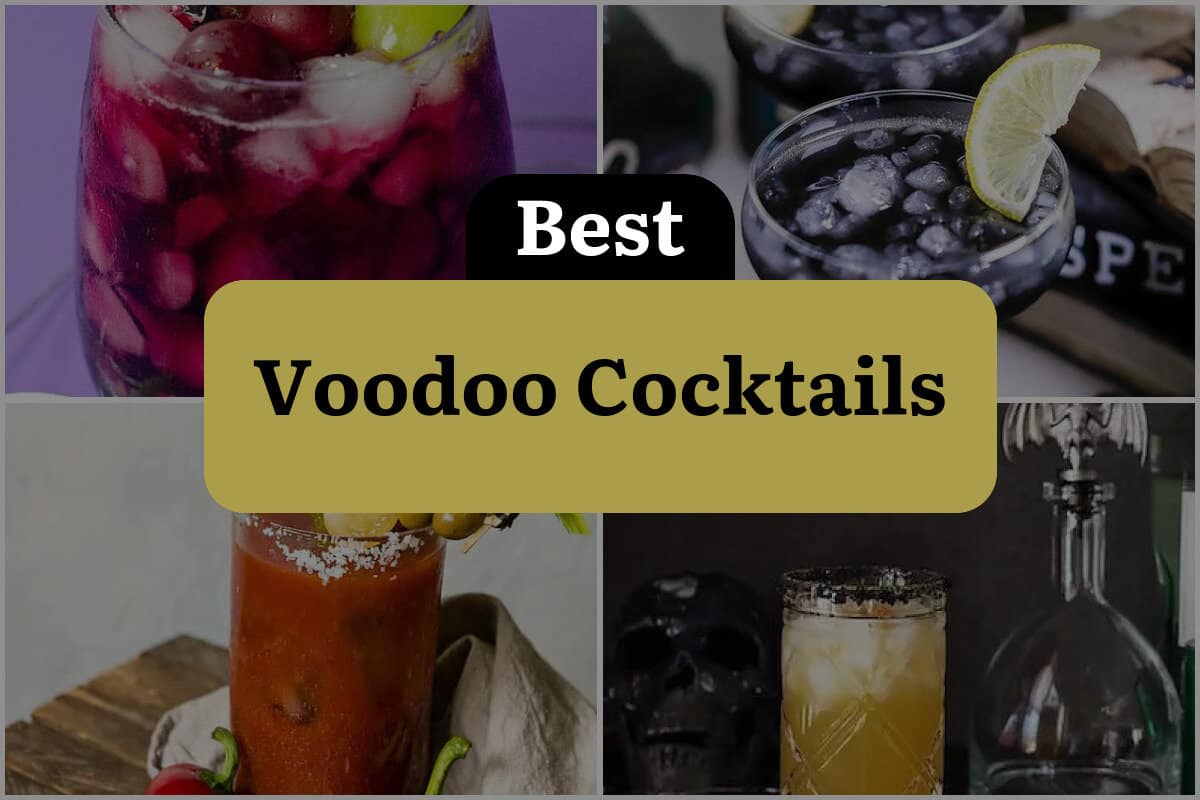 Voodoo is a mysterious and fascinating practice that has captured the imagination of many for centuries. It is a belief system that has its roots in West Africa and has spread throughout the world, captivating those who are drawn to its magic and mysticism.
The word "voodoo" may conjure up images of dolls with pins and spells cast by witch doctors, but the truth is far more complex and intriguing.
In recent years, voodoo has made its way into the world of cocktails, with mixologists creating drinks that pay homage to the traditions and beliefs of this ancient practice.
These cocktails are designed to transport you to another world, one where the spirits of the ancestors are present and the magic is palpable.
The best voodoo cocktails are a blend of art and science, with ingredients carefully chosen to evoke the flavors and aromas of the mystical world of voodoo.
They are drinks that are meant to be savored slowly, allowing you to fully appreciate the complex flavors and textures that make them so special.
In this blog post, we will explore the world of voodoo cocktails, delving into the history, ingredients, and techniques that make these drinks so unique.
We will take a closer look at some of the best voodoo cocktail recipes, from classic drinks that have been around for centuries to new creations that are pushing the boundaries of what is possible in the world of mixology. So sit back, relax, and prepare to be transported to a world of magic and mystery as we explore the best voodoo cocktail recipes.
1. Voodoo Cocktail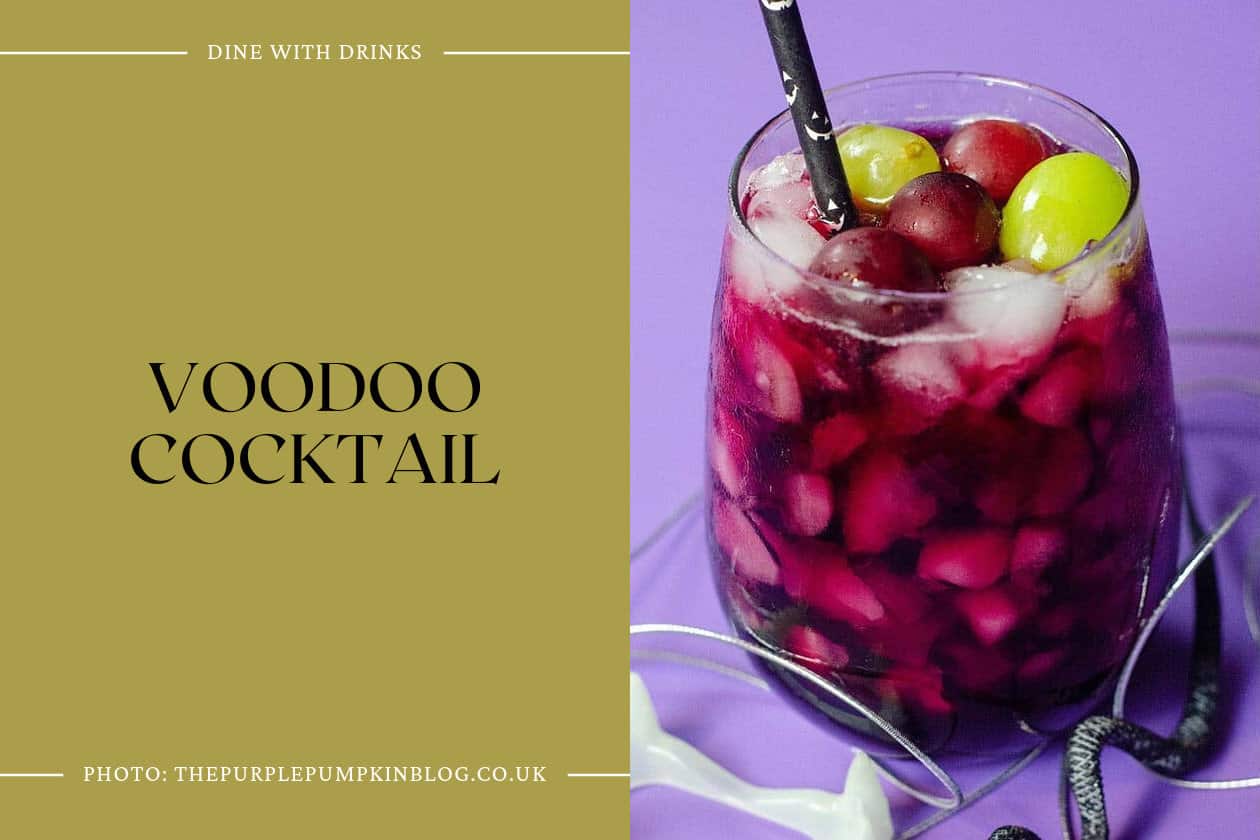 The Voodoo Cocktail is a perfect Halloween-themed drink that is sure to impress your guests. Made with vodka, vanilla liqueur, and red grape juice, this deep red cocktail is perfect for those cold fall nights. The grape juice gives it a deliciously rich color, while the vanilla liqueur adds a touch of sweetness.
The cocktail can also be easily turned into a mocktail for non-drinkers and kids. If you're looking for a spooky and delicious drink to serve at your Halloween party, the Voodoo Cocktail is definitely worth trying.
2. Black Voodoo Citrus Cocktail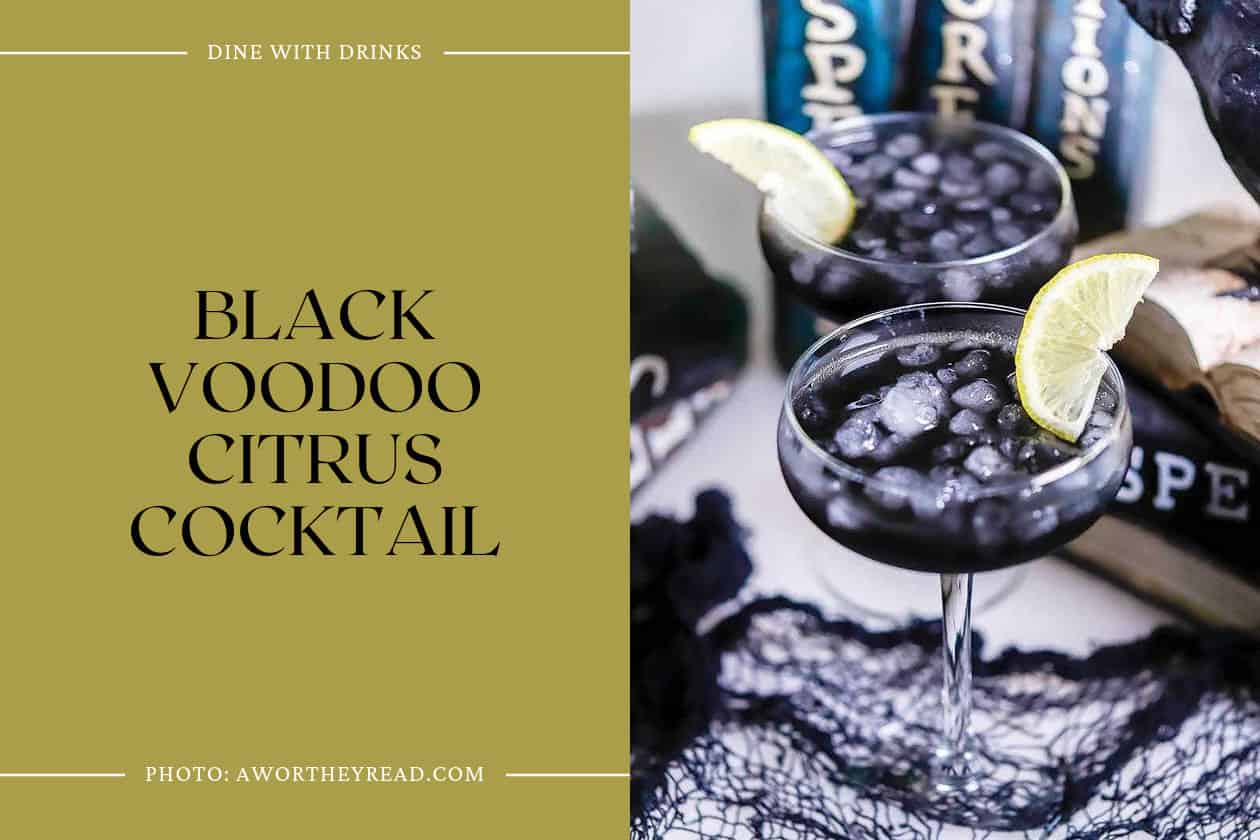 The Black Voodoo Citrus Cocktail is a must-try for Halloween enthusiasts who are looking for a spooky and delicious drink. Made with black vodka and activated charcoal, this citrus-infused cocktail has a unique fizz and bubble that adds to its eerie appeal. The flavor of the black vodka is deep and rich, with hints of raspberry and black currant.
The addition of Angostura citrus bitters gives it a lemon-lime kick that balances out the sweetness. Overall, this cocktail is a crowd-pleaser that will surely impress your guests. So, if you're looking for a wickedly good drink to serve at your Halloween party, the Black Voodoo Citrus Cocktail is definitely worth a try.
3. Voodoo Bloody Mary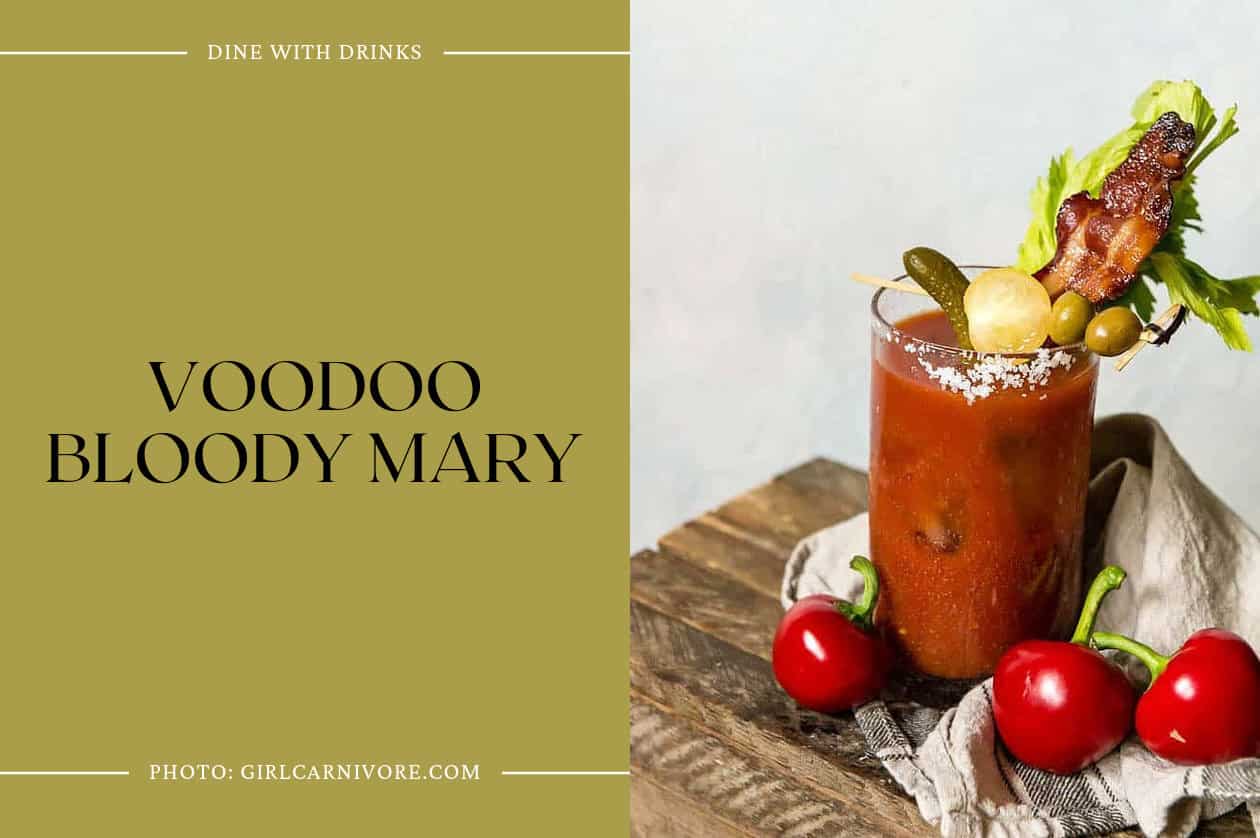 The Voodoo Bloody Mary is a magical cocktail that is sure to get you hooked. This cocktail is a twist on the classic Bloody Mary, with a homemade voodoo sauce added for a subtle and sneaky kind of burn that will leave you wanting more.
The cocktail is a blend of essential savory ingredients with a little punch, making it the perfect drink for brunch or any time of day. The addition of perfectly cooked hardwood smoked bacon takes this cocktail to the next level, but it is optional. If you're looking for a unique and flavorful cocktail, the Voodoo Bloody Mary is definitely worth trying.
4. Spooky Voodoo Rum Punch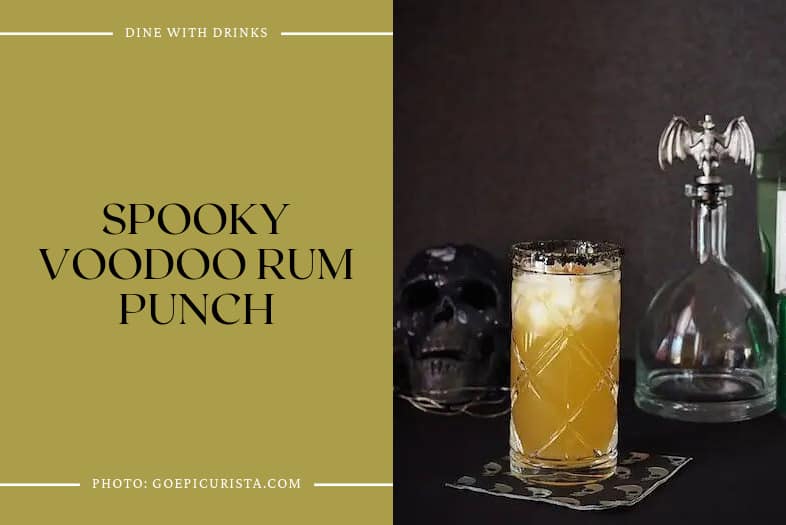 The Spooky Voodoo Rum Punch is a refreshing tropical cocktail that is perfect for Halloween parties. Made with BACARDÍ® Superior light rum, passion fruit and orange juice, and a sparkling touch of Sprite®, this cocktail is a guaranteed crowd pleaser.
The black sugar rim adds to the spooky factor of the drink, making it a fun and festive addition to any Halloween-themed event. The addition of bitters adds complexity and balance to the cocktail, making it a sophisticated choice for adult gatherings. Overall, the Spooky Voodoo Rum Punch is a must-try for anyone looking to add a tropical twist to their Halloween celebrations.