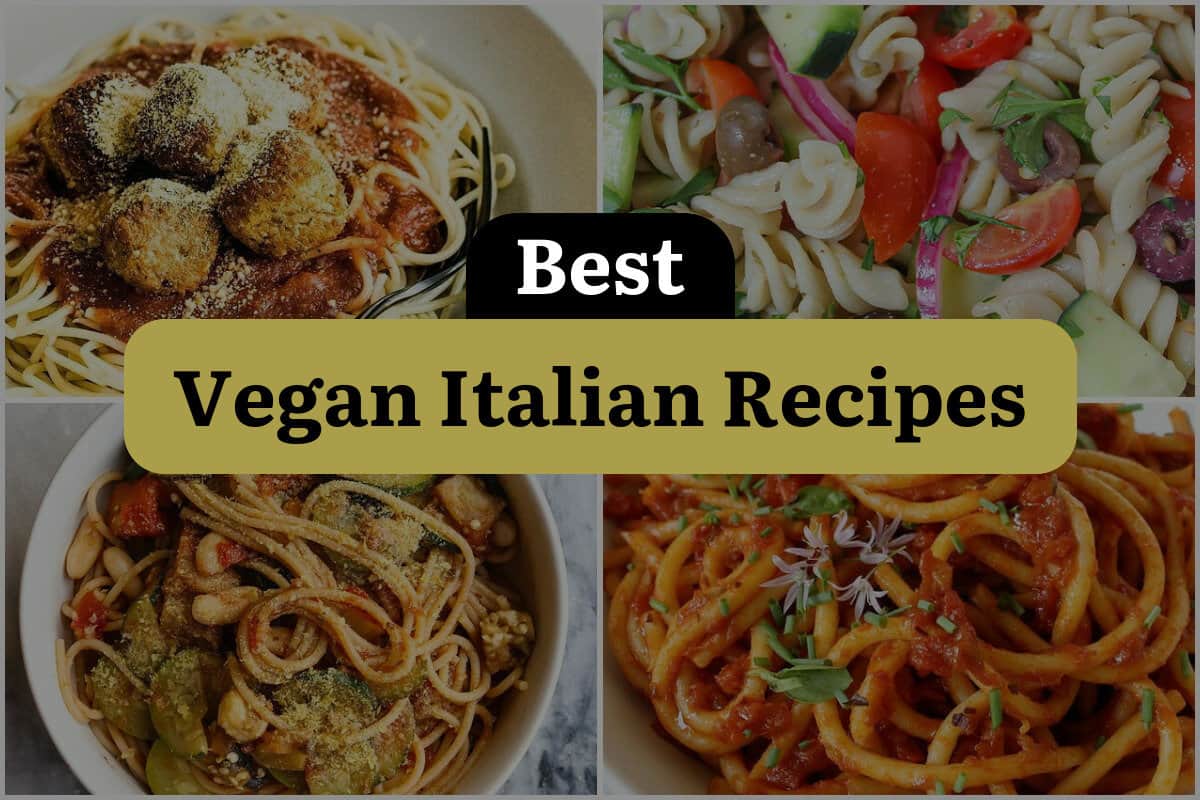 Are you a fan of Italian cuisine? Do you love the rich flavors and comforting dishes that it offers? Well, guess what? Being vegan doesn't mean you have to miss out on all the deliciousness! In fact, Italian cuisine has some amazing vegan options that will make your taste buds dance with joy.
From pasta dishes bursting with fresh vegetables to hearty soups and delectable desserts, there's something for everyone in the world of vegan Italian cooking. So, get ready to explore the best vegan Italian recipes that will transport you to the streets of Rome or the shores of Sicily, all while staying true to your plant-based lifestyle. Let's dive right in and discover the flavors of Italy, the vegan way!
1. Vegan Spaghetti & Meatballs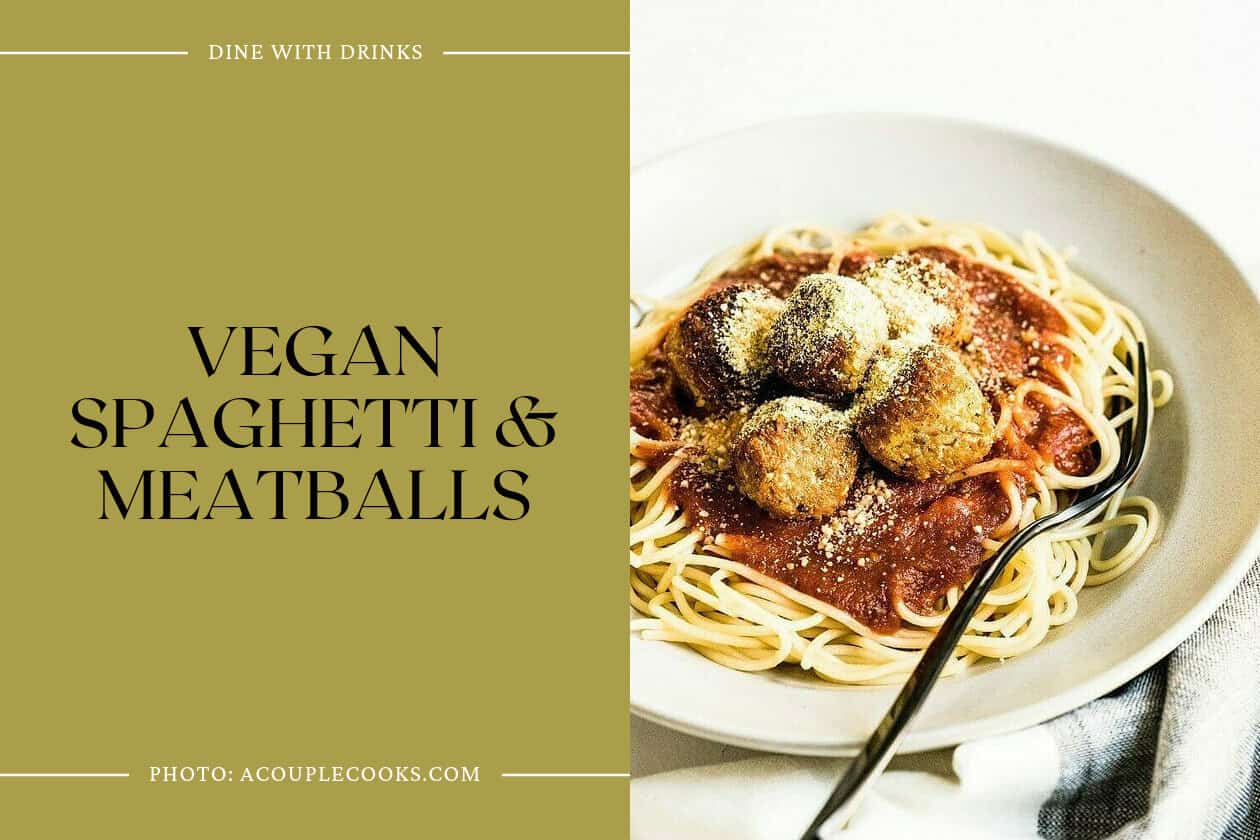 Vegan Spaghetti & Meatballs is a standout recipe in the world of vegan Italian cuisine. The meatballs, made from oats, cashews, spices, and grated potatoes, are pan-fried to perfection, resulting in a satisfying and flavorful alternative to traditional meatballs.
Served over spaghetti with marinara sauce, this dish is elevated with a sprinkle of vegan Parmesan cheese. It's a must-try for vegans and non-vegans alike.
2. Vegan Italian Pasta Salad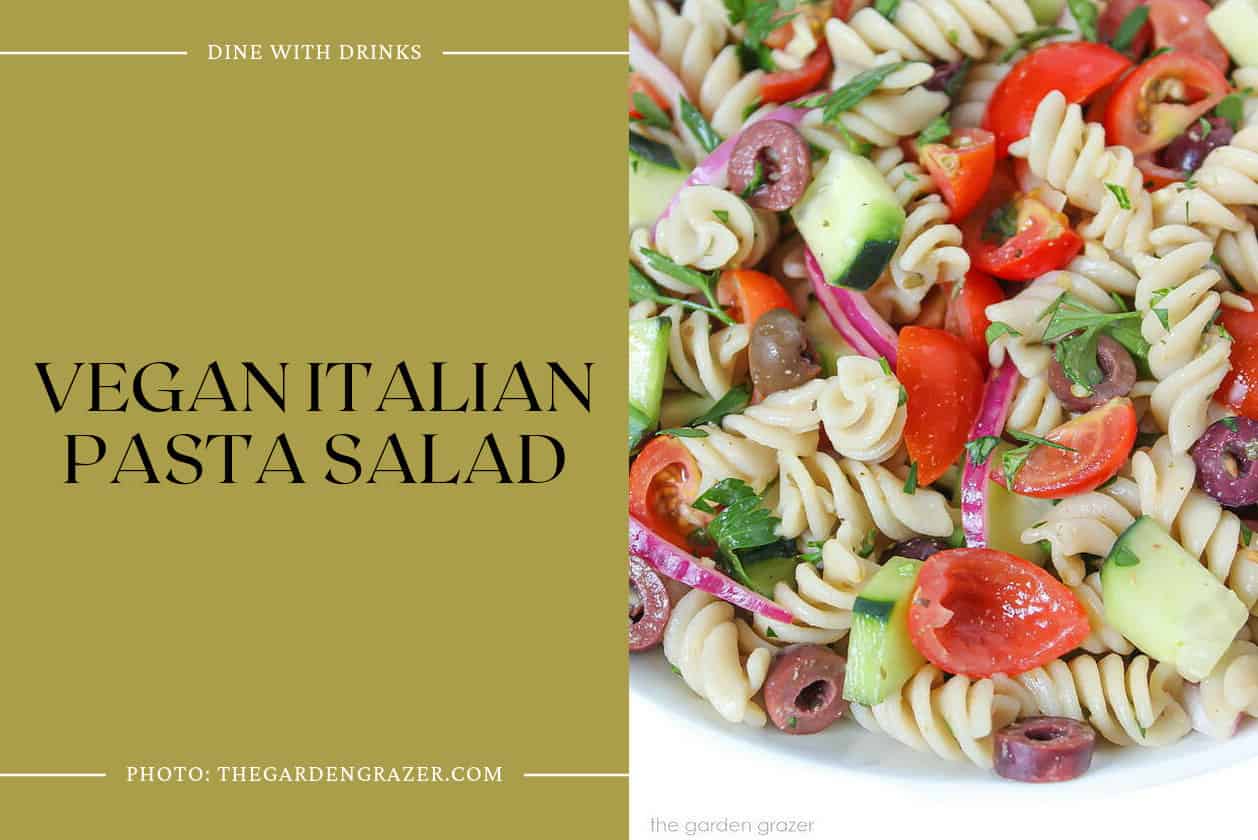 The Vegan Italian Pasta Salad is a delicious and satisfying dish that combines curly pasta, crunchy vegetables, and fresh herbs. Tossed in a zesty oil-free Italian-inspired dressing, this salad is perfect for lunches, picnics, and potlucks.
With customizable options like adding artichokes, bell peppers, or vegan cheese, this recipe offers versatility and flavor. It's a great addition to any vegan Italian recipe collection.
3. Pasta with Veggies and Marinara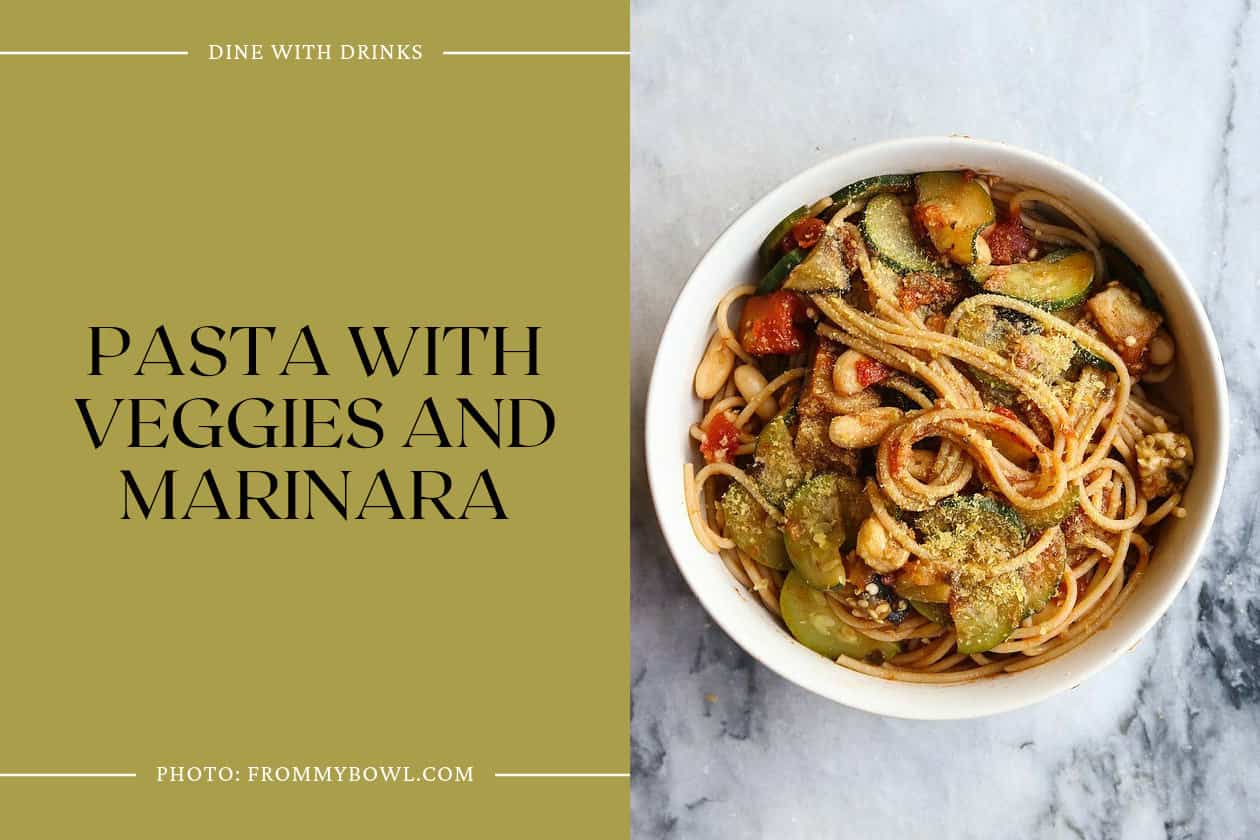 Pasta with Veggies and Marinara is a delicious vegan Italian recipe that combines whole wheat spaghetti with a medley of vegetables, including zucchini, eggplant, and cannellini beans.
The dish is then tossed in a flavorful marinara sauce and topped with nutritional yeast for added depth of flavor. It's a satisfying and nutritious meal that will please both vegans and non-vegans alike.
4. Vegan Pasta Sauce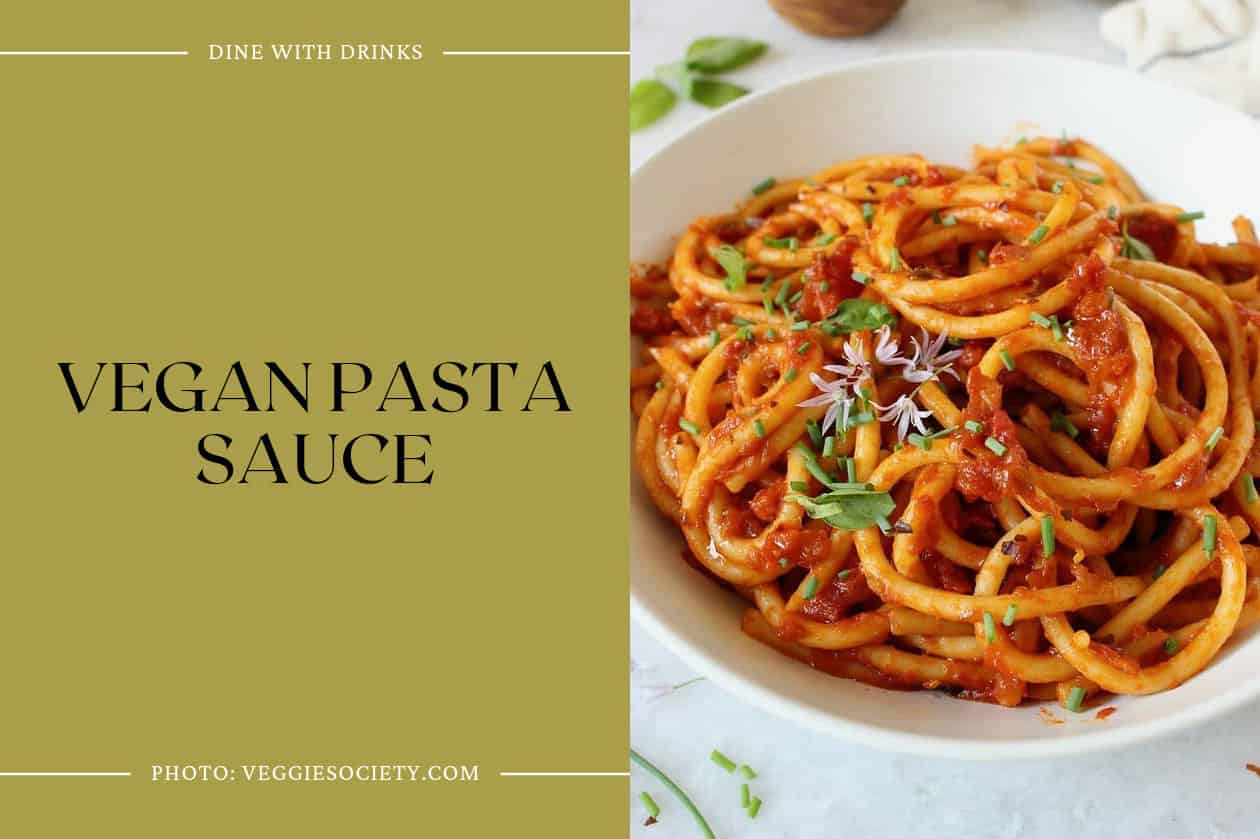 The Vegan Pasta Sauce is a flavorful and satisfying dish that captures the essence of Italian cuisine. Made with San Marzano tomatoes, caramelized onions, fennel, and a touch of smoked paprika, this sauce coats the chewy Bucatini noodles perfectly.
It's a simple yet delicious recipe that stands out from the rest. Ideal for pasta lovers looking for a meatless alternative, this sauce pairs well with bucatini, long fusilli, and thick spaghetti noodles.
5. Vegan Pizza Dough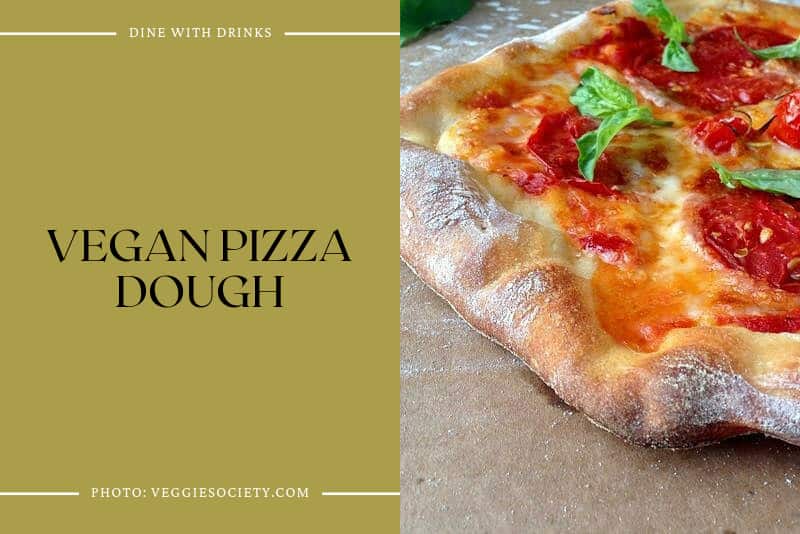 Vegan Pizza Dough is an authentic Italian recipe for thin crust Neapolitan-style pizza. It is made using organic all-purpose flour, cold water, and instant active yeast. The dough is easy to make by hand and does not require any oil.
The recipe also includes a bonus recipe for vegan mozzarella cheese. Overall, this vegan pizza dough is simple, delicious, and perfect for those looking for a plant-based Italian pizza experience.
6. Tuscan Vegan Gnocchi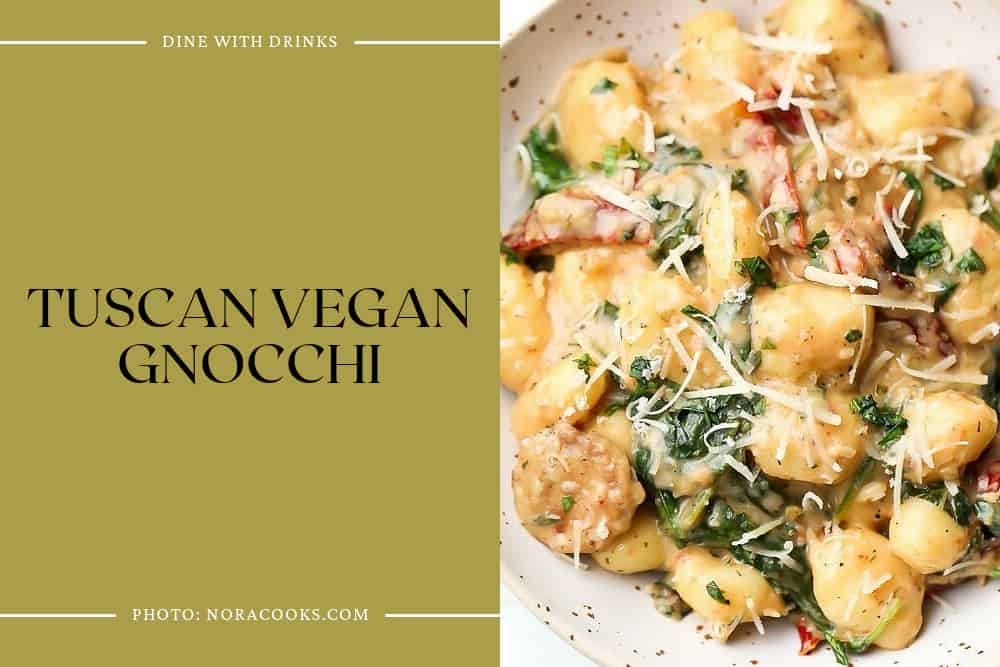 Tuscan Vegan Gnocchi is a quick and easy one-pan dish featuring pillowy soft gnocchi, a creamy sauce, vegan sausage, fresh spinach, and sun-dried tomatoes. It's a flavorful and satisfying option for a fancy dinner, ready in just 20 minutes.
The recipe is versatile and can be made gluten-free by using gluten-free gnocchi and omitting the vegan sausage. The creamy sauce, made with coconut milk, adds a rich and indulgent touch. Overall, Tuscan Vegan Gnocchi is a delicious and convenient vegan Italian recipe that will impress your taste buds.
7. Vegan Vegetable Lasagna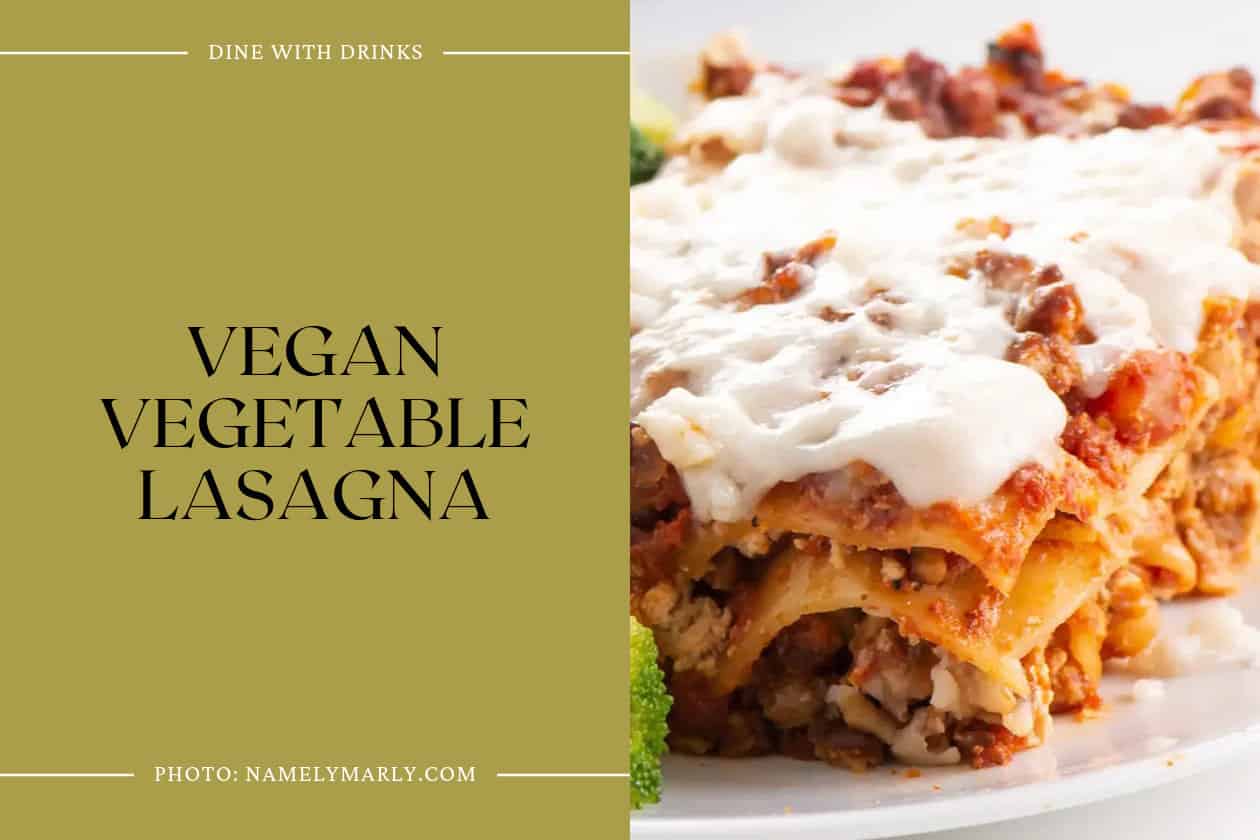 Vegan Vegetable Lasagna is a colorful and savory Italian dish made with layers of pasta, red sauce, and a cheesy beet filling. It uses no-bake noodles, making it easy to prepare with minimal ingredients.
The recipe includes a homemade vegan ricotta cheese made with tofu, cashews, and nutritional yeast flakes. With its vibrant flavors and healthy ingredients, this lasagna is a delicious option for vegan Italian cuisine.
8. Vegan Sausage Pasta with Broccoli Rabe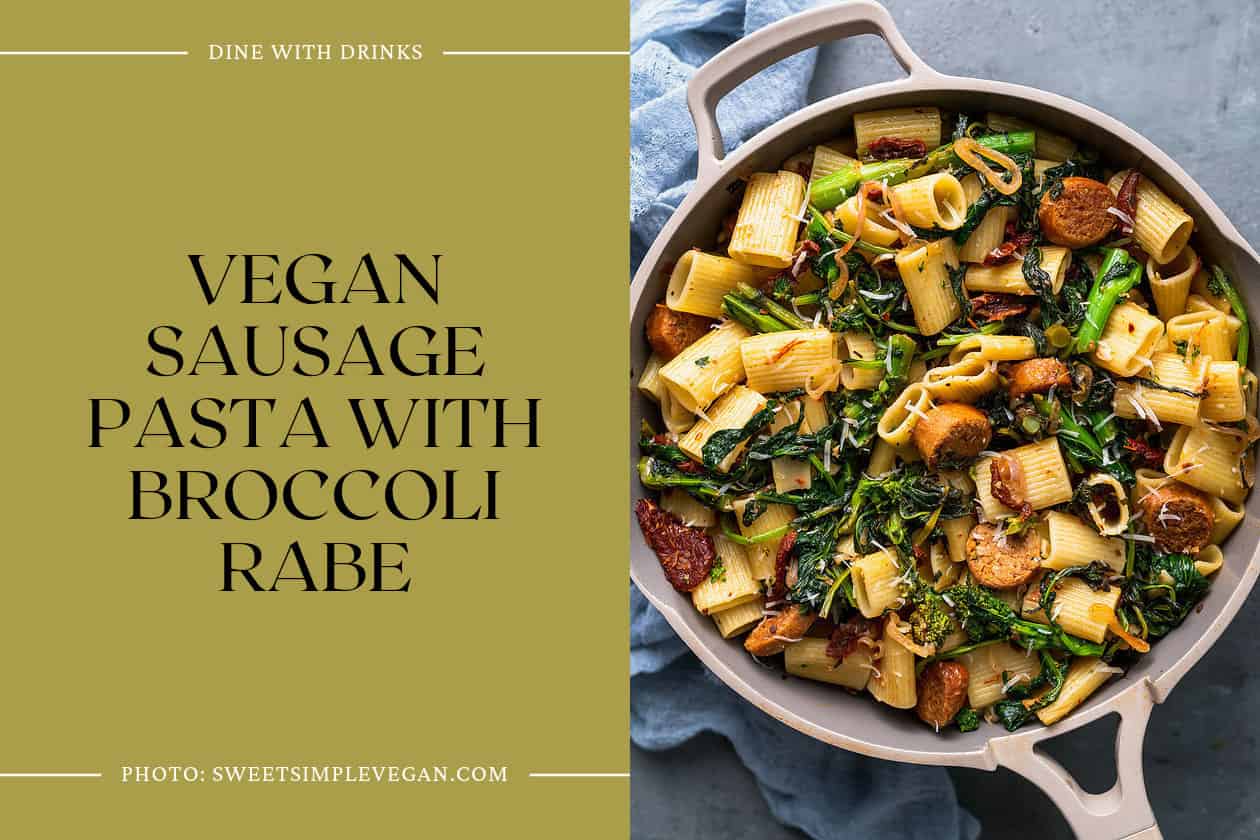 Vegan Sausage Pasta with Broccoli Rabe is a delicious and flavorful Italian dish. The combination of plant-based sausage, blanched broccoli rabe, and aromatics like garlic and sun-dried tomatoes creates a satisfying and hearty meal.
The recipe is versatile, allowing you to use different types of pasta and vegan sausage options. The addition of vegan parmesan cheese adds a nice finishing touch. Overall, this vegan Italian recipe is a must-try for pasta lovers looking for a tasty and plant-based twist.
9. Vegan Pasta Carbonara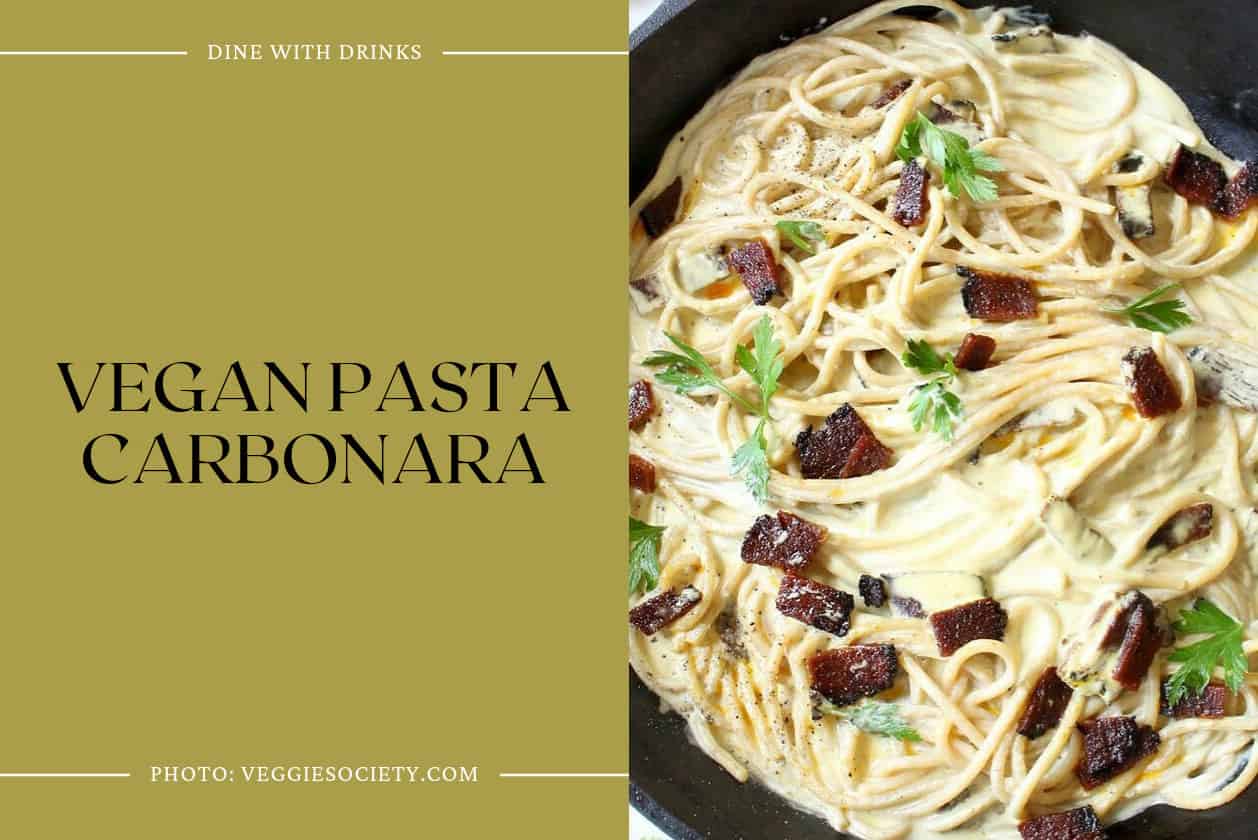 Vegan Pasta Carbonara is a delicious and creamy Italian dish made with a cashew-based sauce, seitan bacon, and black salt for an authentic carbonara flavor. The sauce is rich and silky, with a hint of eggy flavor thanks to the black salt.
It's a cruelty-free and cholesterol-free alternative to traditional carbonara, and the seitan bacon adds a chewy, smoky, and salty element. This recipe is easy to make and perfect for vegans or anyone looking for a tasty plant-based Italian dish.
10. GF Low-Histamine Vegan Italian Basil Noodles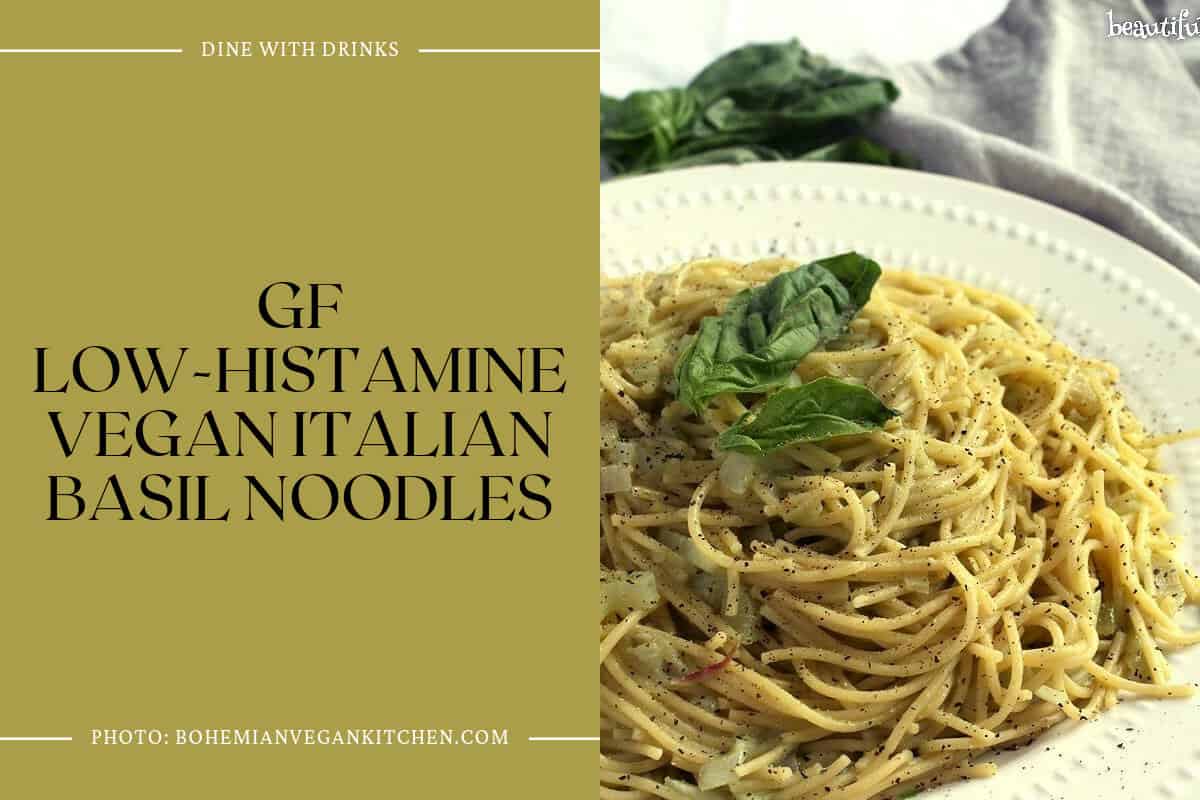 The GF Low-Histamine Vegan Italian Basil Noodles recipe is a quick and easy solution for those following a vegan and low-histamine diet. It is gluten-free, dairy-free, and meat-free, making it suitable for various dietary needs.
The dish features gluten-free spaghetti noodles coated in a creamy sauce made from coconut milk and fresh basil. The flavors are well-balanced, and the dish can be customized with additional vegetables or toppings. Overall, it is a satisfying and flavorful vegan Italian option that can be prepared in just 15 minutes.
11. Vegan Tuscan Rigatoni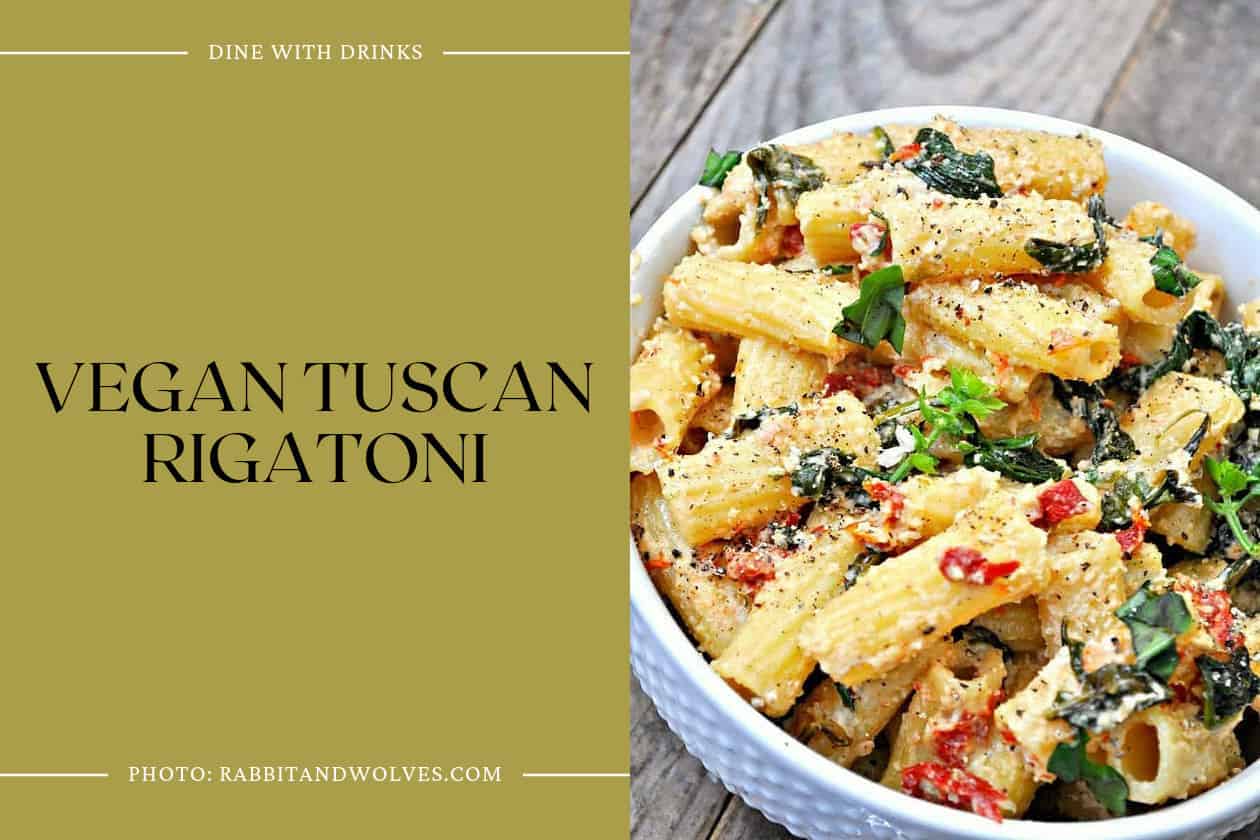 Vegan Tuscan Rigatoni is a delicious and creamy pasta dish that combines garlicky sun-dried tomatoes and spinach with a white wine-infused cashew cream sauce. The flavors are smoky, slightly sweet, and perfectly balanced.
This recipe is quick and easy to make, making it a perfect weeknight meal. The creamy cashew cream adds a luscious texture to the dish, and the rigatoni pasta is the perfect vehicle to soak up all the flavors. Whether you're a vegan or not, this dish is sure to impress with its rich and satisfying taste.