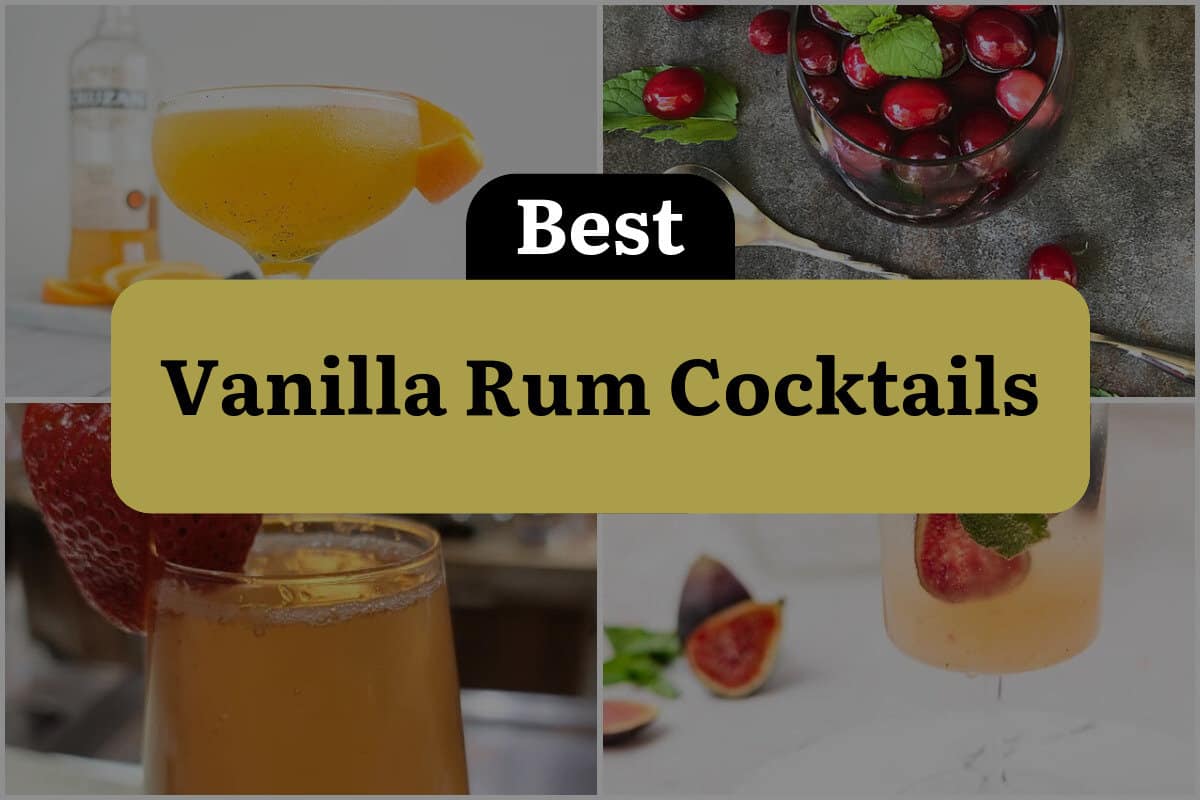 Vanilla and rum. Two words that are enough to make any cocktail lover's mouth water. Vanilla, with its sweet and creamy flavor, and rum, with its rich and complex taste, are the perfect combination for any cocktail enthusiast.
Whether you're looking for a refreshing summer drink or a cozy winter nightcap, vanilla rum cocktails are the perfect choice.
Vanilla rum cocktails have been around for decades, but they've recently seen a resurgence in popularity. Bartenders and mixologists around the world are experimenting with new recipes and variations, creating some truly unique and delicious drinks.
From classic cocktails like the Vanilla Daiquiri to more modern creations like the Vanilla Old Fashioned, there's a vanilla rum cocktail for every taste and occasion.
But what makes vanilla rum cocktails so special? For one, vanilla adds a depth and richness to the rum that you won't find in any other spirit. It also pairs well with a variety of other flavors, from citrus to spices to herbs.
And let's not forget about the versatility of rum itself. Whether you prefer light or dark rum, there's a vanilla rum cocktail that will suit your taste.
In this blog post, we'll be exploring some of the best vanilla rum cocktail recipes out there.
We'll be looking at classic recipes that have stood the test of time, as well as new and innovative drinks that are sure to become favorites. So sit back, relax, and get ready to discover your new favorite cocktail.
1. Vanilla Orange Daiquiri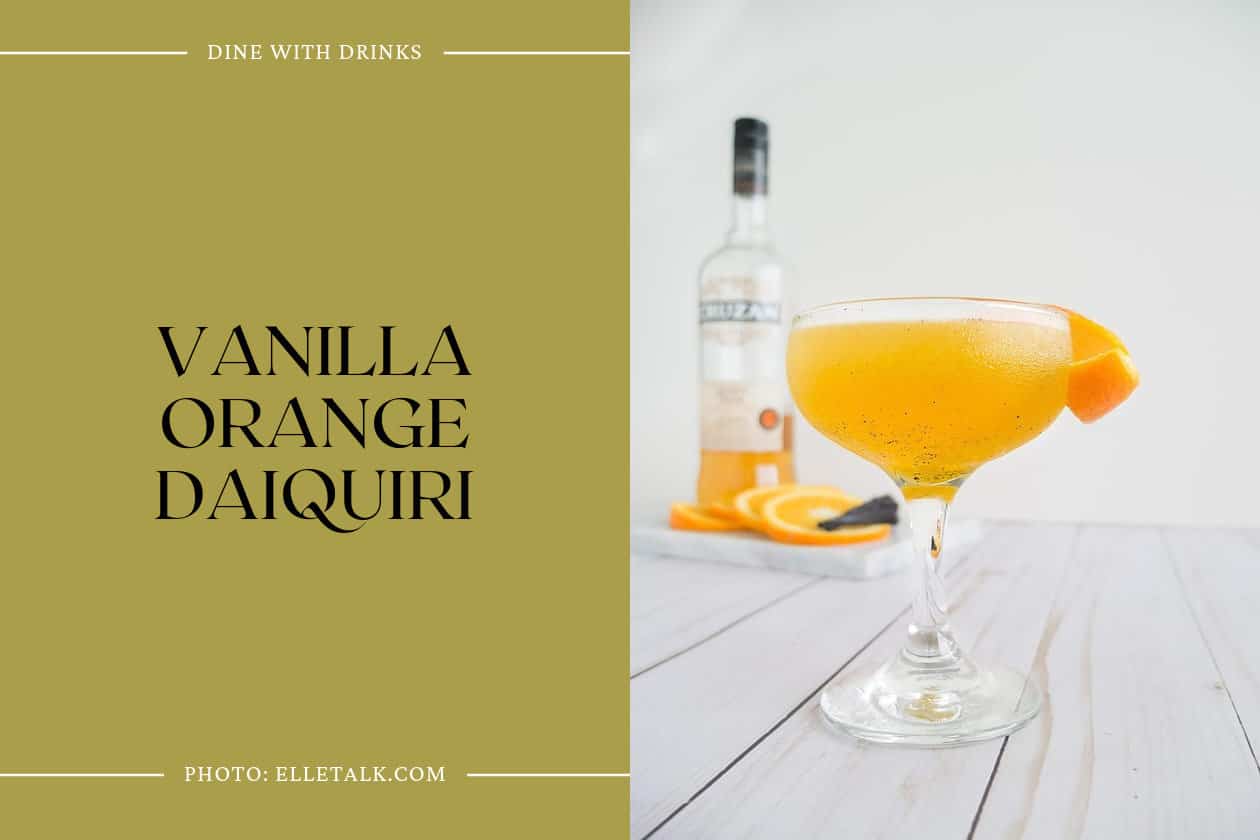 The Vanilla Orange Daiquiri is a delightful and refreshing cocktail that combines the smoky flavor of aged rum with the bright and summery taste of fresh orange juice. The addition of vanilla bean adds a warm and comforting note to the drink, making it perfect for sipping during the transition from summer to fall.
This cocktail is a more adult take on the classic creamsicle flavor, with a perfect balance of sweet and tart notes. The lime juice helps to round out the harsh rum taste, making it an easy and enjoyable sipper after a long day. If you're a fan of fresh orange juice and vanilla, this cocktail is definitely worth a try.
2. Cranberry Vanilla Rum Punch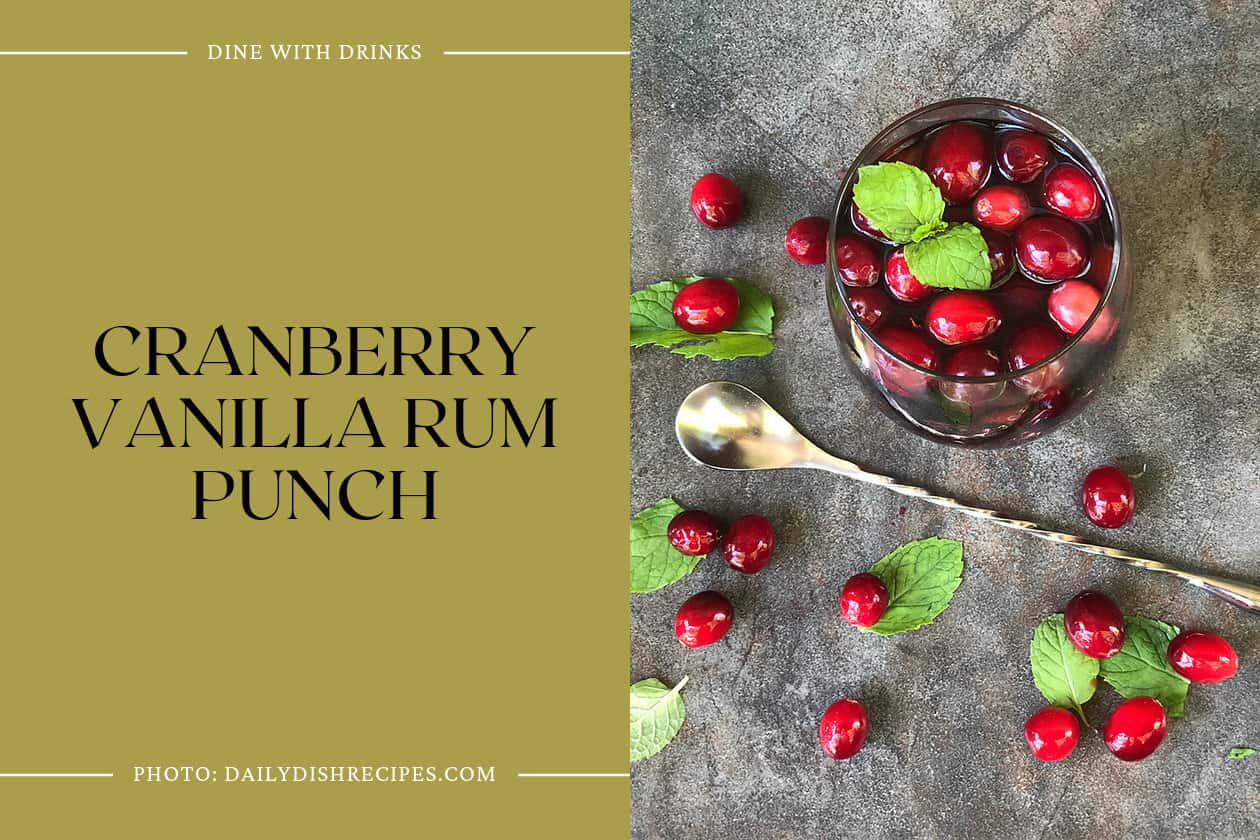 Looking for a delicious Vanilla Rum Cocktail recipe? Look no further than the Cranberry Vanilla Rum Punch. This cocktail is perfect for any fall get-together or celebration, with its tart and tangy flavor profile and gorgeous red color.
The use of frozen cranberries adds a lot of flavor to the drink, and the addition of vanilla rum gives it a smooth and delicious finish. This cocktail is a must-try for anyone who loves a good fruity and boozy beverage. So, grab your friends and family, mix up a batch of Cranberry Vanilla Rum Punch, and raise a glass to good times and great cocktails.
3. French Kiss Cocktail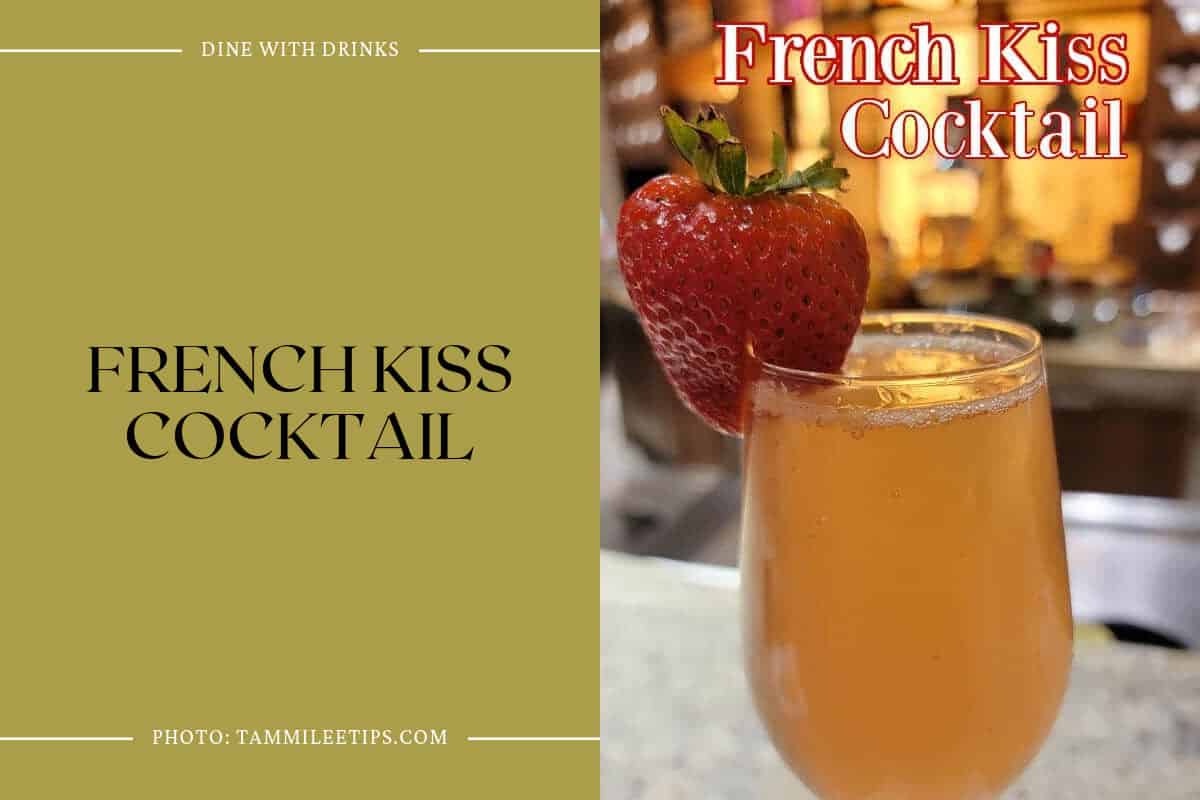 The French Kiss Cocktail is a delicious combination of vanilla rum, Chambord, and champagne. This champagne cocktail is perfect for celebrations and is a great way to ring in the New Year or celebrate Valentine's Day. The cocktail is made with Absolut Vanilla Vodka, Chambord, Domaine Chandon Sparkling Wine, and a touch of fresh lime.
It is garnished with a strawberry or fresh fruit, and you can float raspberries in the champagne glass for a fun look. If you are a fan of champagne and wine cocktails, then the French Kiss Cocktail is definitely worth trying. It is a refreshing and flavorful cocktail that is perfect for any occasion.
4. Fig Mojito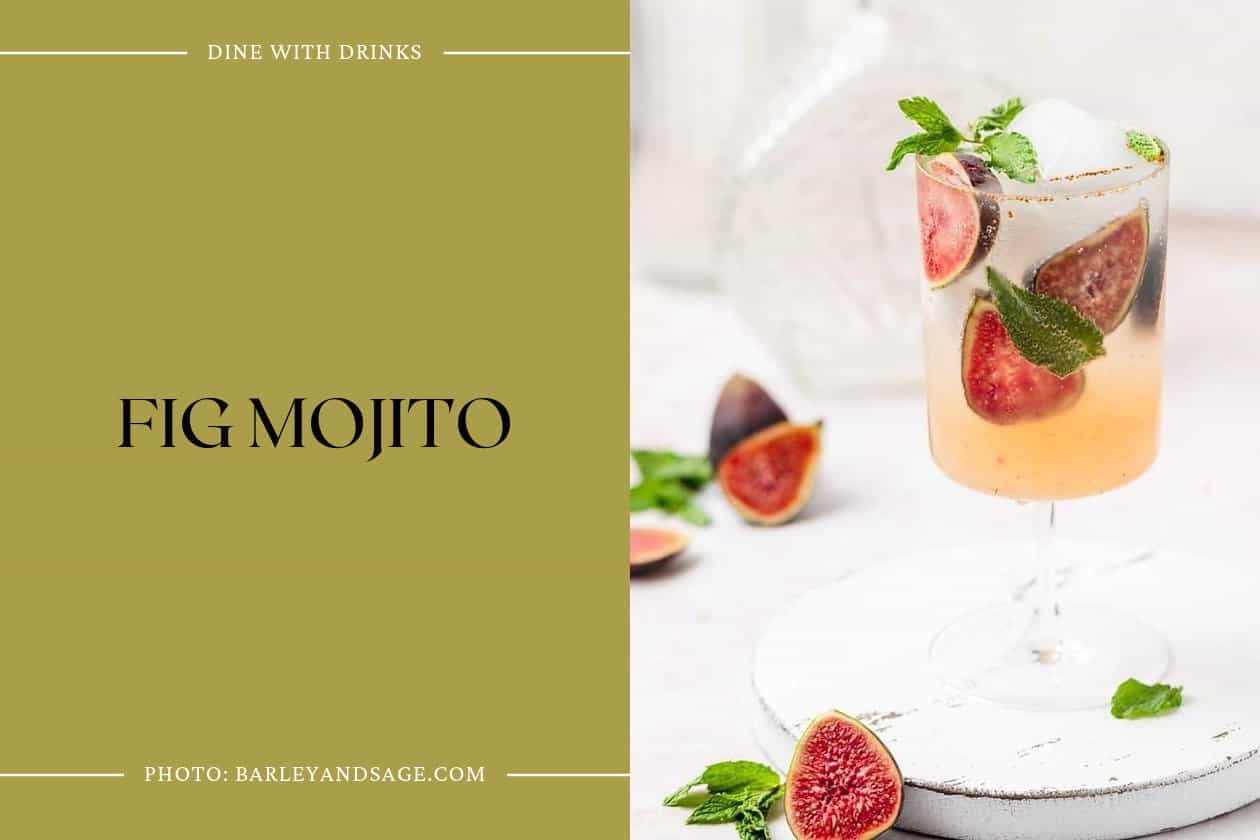 The Fig Mojito is a refreshing and unique twist on the classic Cuban cocktail. Made with vanilla rum, fresh figs, and mint, this cocktail is perfect for a hot summer day. The addition of vanilla bean simple syrup adds a subtle sweetness and depth of flavor.
The muddled figs give the cocktail a fruity and slightly earthy taste, while the mint adds a refreshing herbal note. The club soda adds a light effervescence, making this cocktail perfect for sipping on a warm afternoon. If you're looking for a new and exciting cocktail to try, the Fig Mojito is definitely worth a taste!
5. Vanilla Pineapple Margarita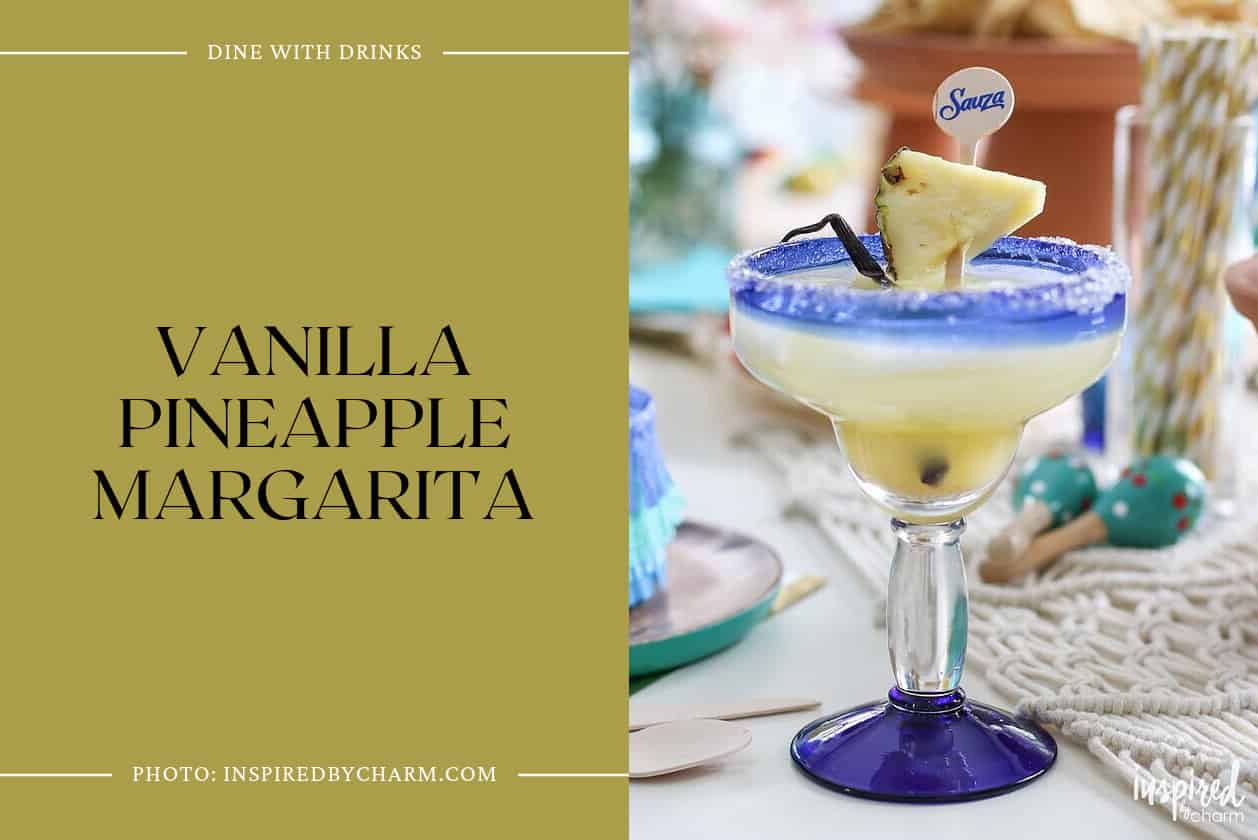 The Vanilla Pineapple Margarita is a unique and delicious take on the classic margarita. This cocktail is perfect for those who love sweet and tropical flavors. The addition of pineapple juice and simple syrup gives it a fruity twist, while the vanilla seeds from the bean add a bold and natural vanilla flavor.
The rim of the glass is coated with coarse sugar, which adds a bit of sparkle and complements the sweetness of the cocktail. The Vanilla Pineapple Margarita is a perfect addition to any Cinco de Mayo celebration or summer party.
6. Hot Buttered Rum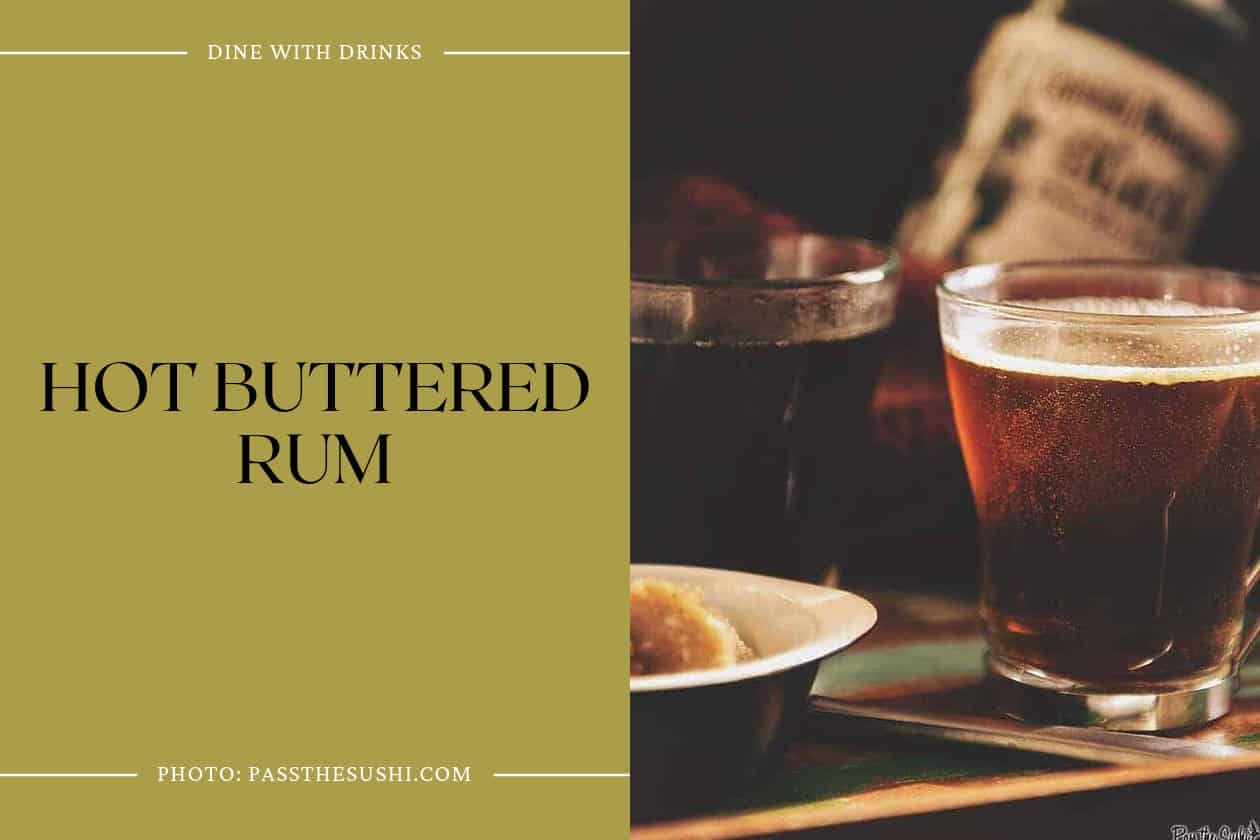 Hot Buttered Rum is a delightful cocktail that is sure to warm you up on a cold winter night. This vanilla rum cocktail is made with a special ingredient – Vanilla Bean Butter. The butter adds a unique and delicious flavor to the drink that is hard to resist.
The recipe for this cocktail is simple and easy to follow, making it a great option for anyone who wants to impress their guests with a tasty and unique drink. If you're looking for a vanilla rum cocktail that will satisfy your sweet tooth and warm you up at the same time, then Hot Buttered Rum is definitely worth a try. So, why not give it a shot and see what all the fuss is about?
7. Rum & Coke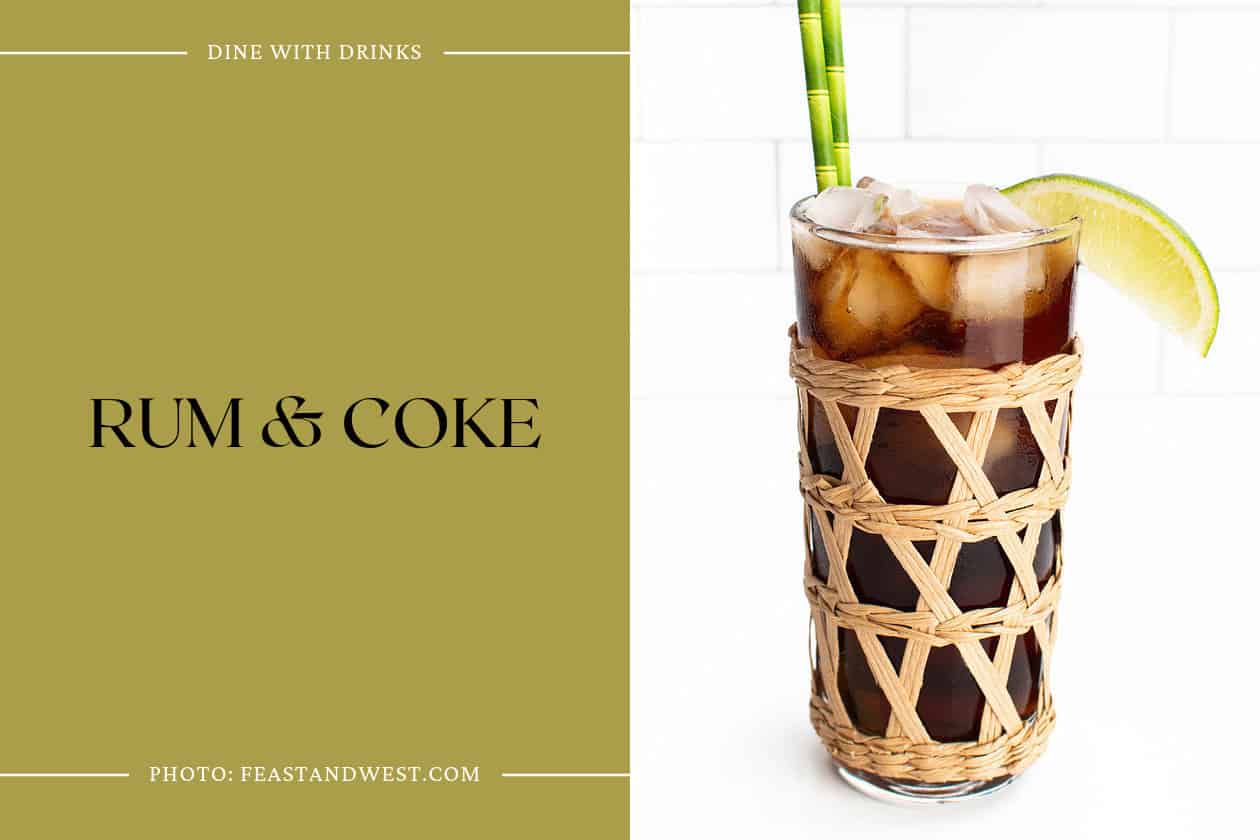 Looking for a simple yet delicious cocktail that packs a punch? Look no further than the classic Rum & Coke. With just two ingredients, this cocktail is easy to make and perfect for any occasion. The key to a great Rum & Coke is using quality ingredients, such as a good white rum and a high-quality cola.
And if you're feeling adventurous, try adding a squeeze of fresh lime juice or a flavored simple syrup for an extra burst of flavor. Whether you're sipping on a hot summer day or enjoying a night out with friends, the Rum & Coke is a timeless classic that never disappoints. So why not give it a try and see for yourself why this cocktail has stood the test of time?
8. Carajillo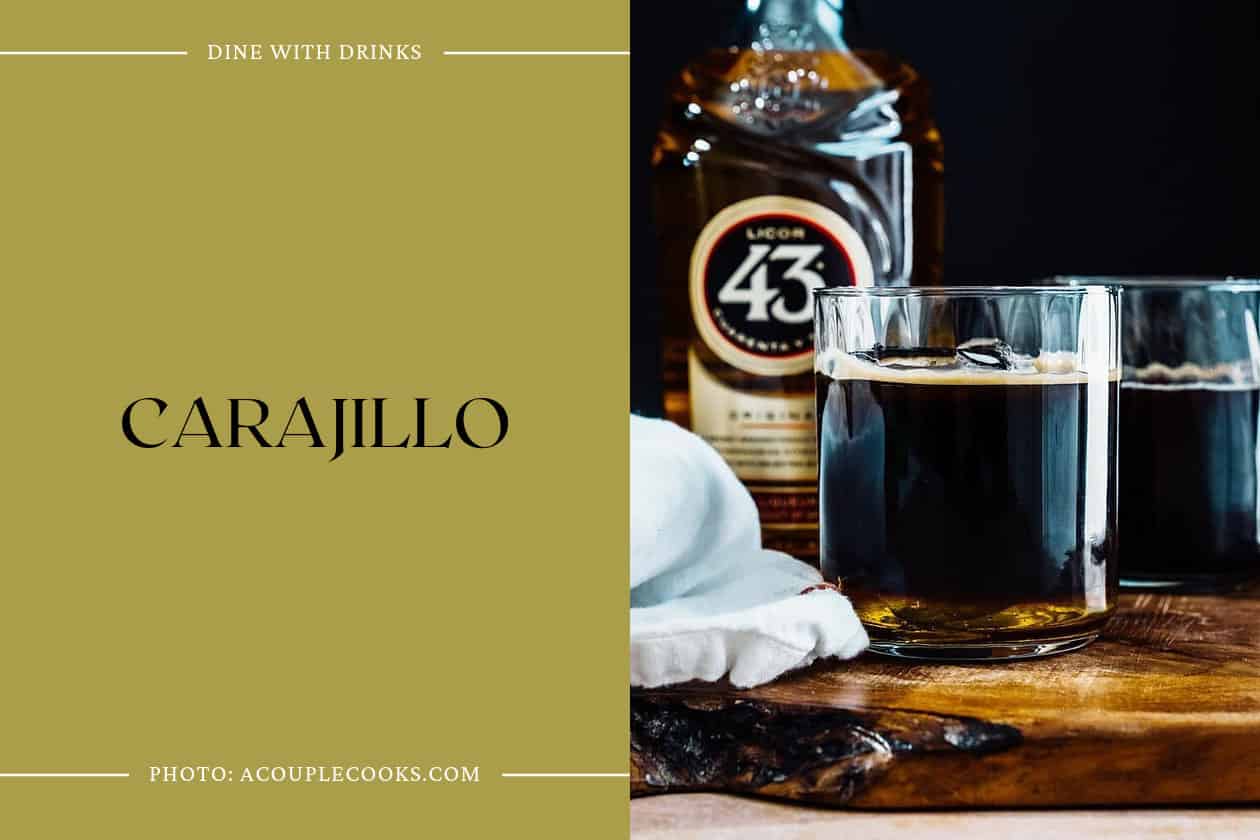 One of the best Vanilla Rum Cocktail recipes out there is the Carajillo. This Spanish cocktail features Licor 43, a vanilla-flavored liqueur made from a secret blend of 43 herbs and spices. With notes of vanilla, cinnamon, and orange peel, Licor 43 adds a unique and complex flavor to the Carajillo.
This cocktail is typically served as a spiked coffee, making it the perfect after-dinner drink. The addition of vanilla rum in this recipe only enhances the vanilla flavor and adds a touch of sweetness. If you're looking for a delicious and unique cocktail to try, the Carajillo is definitely worth a taste.
9. Cinnamon White Russian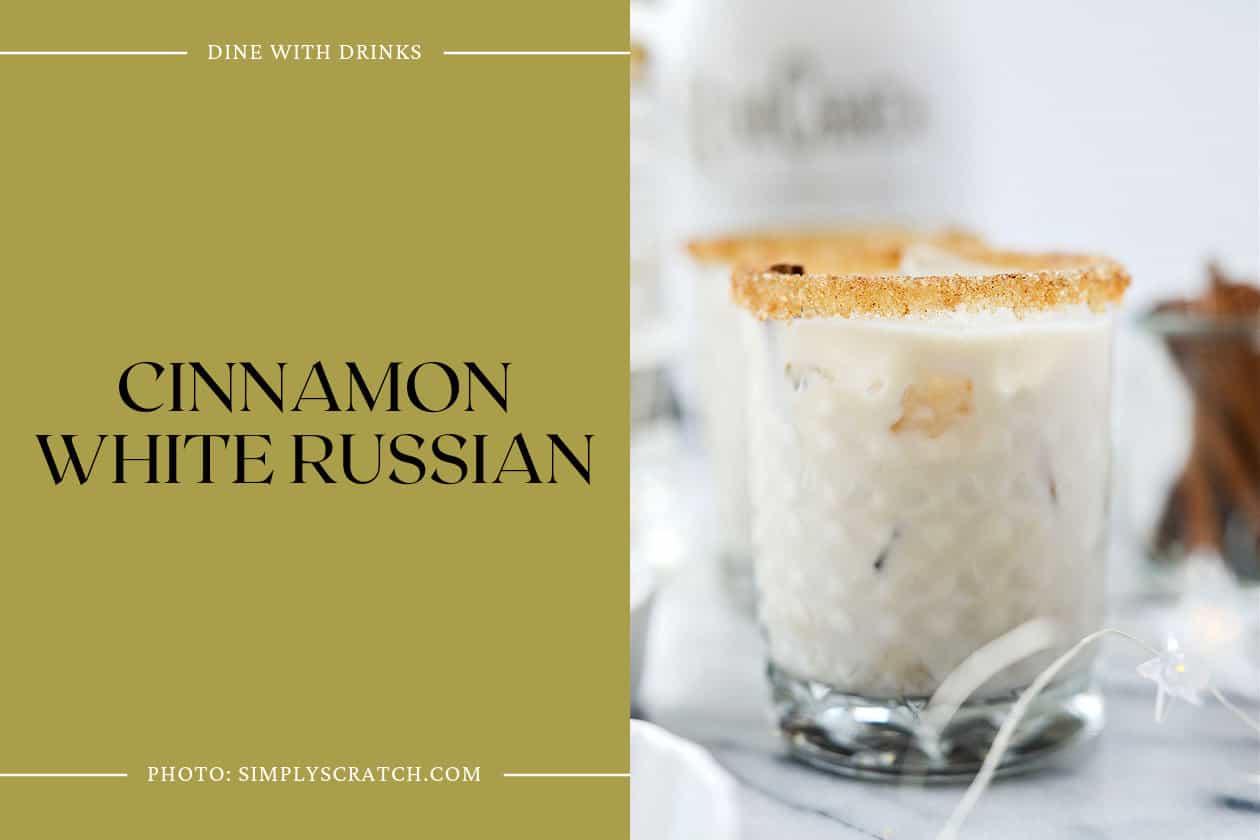 The Cinnamon White Russian is a delightful twist on the classic White Russian cocktail. This version features the addition of RumChata, a cinnamon and vanilla rum liqueur, along with Kahlúa, vanilla vodka, and a splash of cream. The cocktail is served over ice with a cinnamon sugar rim and garnished with a cinnamon stick.
The cinnamon flavor adds a warm and cozy touch to the cocktail, making it the perfect drink for a chilly evening. This cocktail is a must-try for anyone who loves the classic White Russian but wants to add a little something extra to their drink.