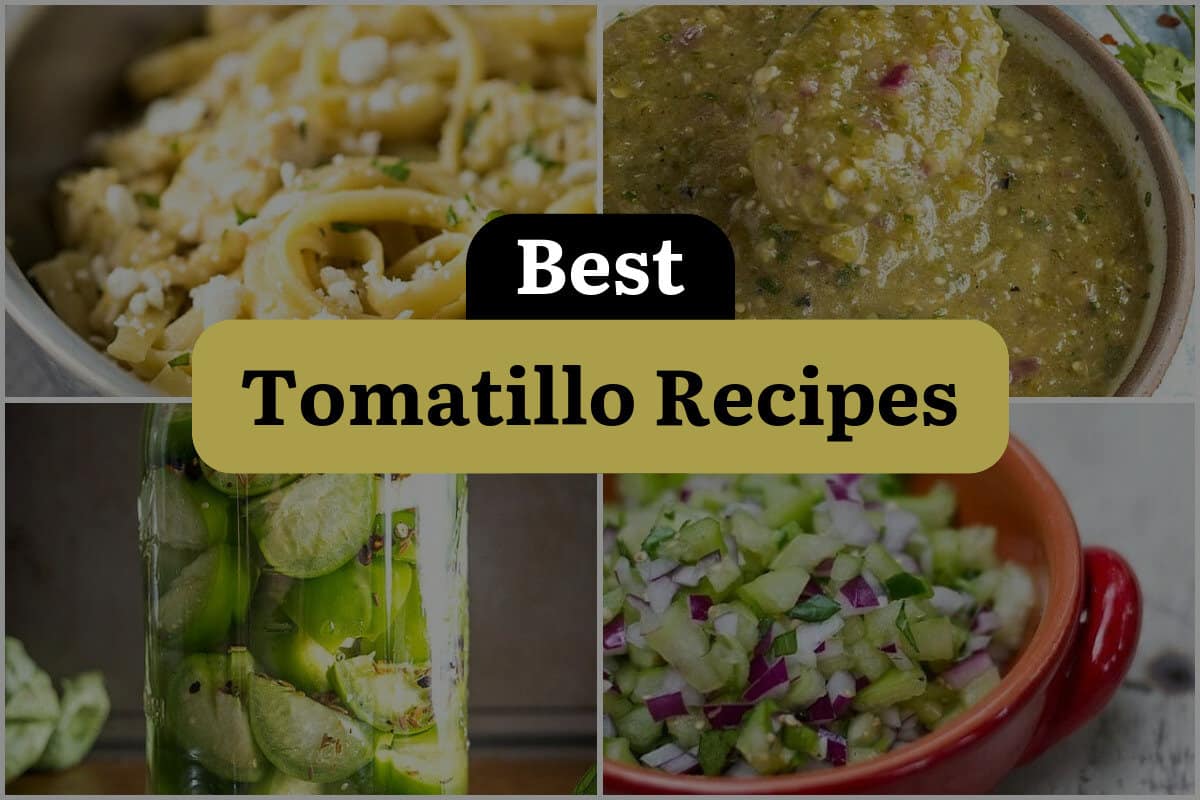 Welcome to another delicious blog post, foodies! Today, we are diving into the world of tomatillos and exploring the best recipes that showcase their tangy and vibrant flavors. Whether you are a fan of Mexican cuisine or simply looking to add a zesty twist to your meals, tomatillos are a must-try ingredient.
So, grab your aprons and get ready to tantalize your taste buds with these irresistible tomatillo recipes. From salsas to soups, we've got you covered with a variety of dishes that will elevate your culinary adventures. Let's get cooking!
1. Tomatillo Chicken Pasta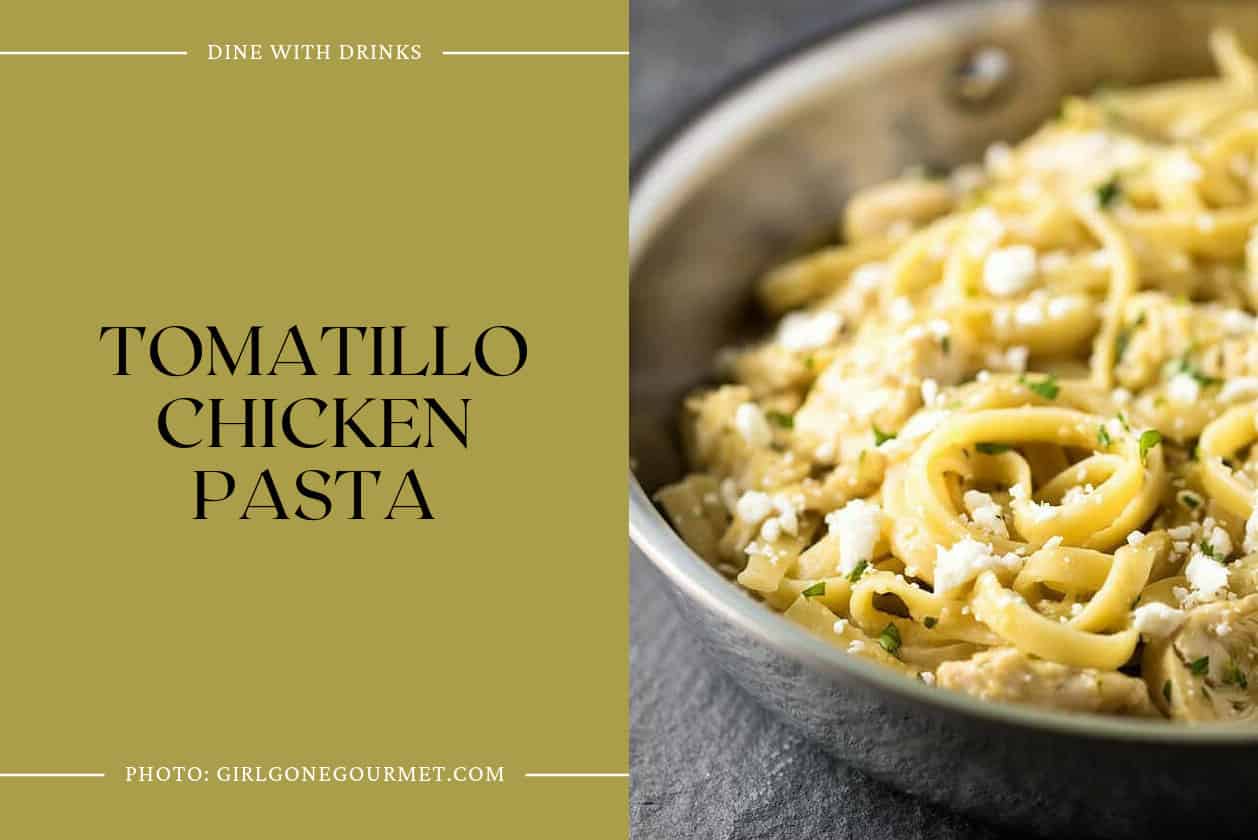 Tomatillo Chicken Pasta is a delicious fusion of Italian and Mexican flavors. The roasted tomatillos, onion, and garlic create a silky sauce that perfectly coats the fettuccine.
The addition of roasted chicken and a squeeze of lime adds depth and brightness to the dish. Topped with crumbled feta cheese, this recipe is a must-try for a unique and flavorful pasta night.
2. Tomatillo Sauce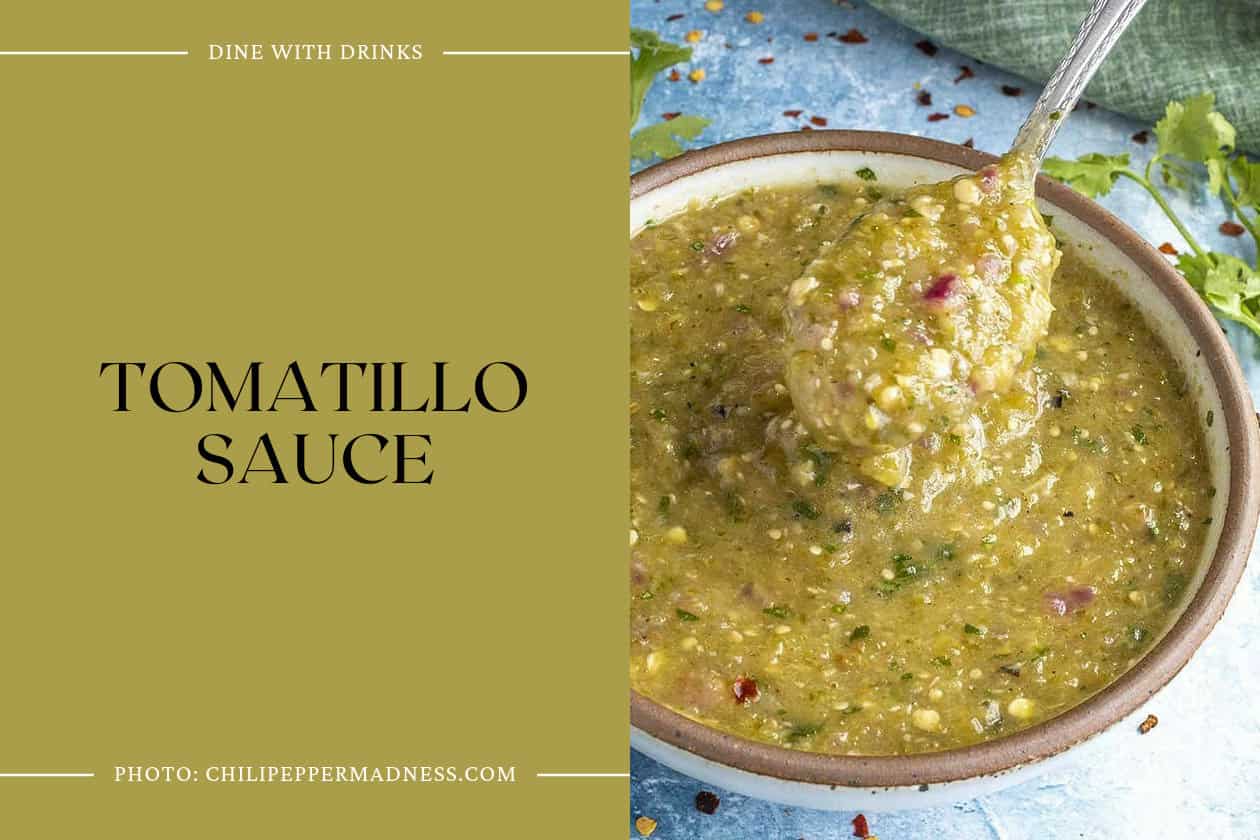 Tomatillo Sauce is a versatile and flavorful condiment that combines the tanginess of tomatillos with the heat of jalapeno and serrano peppers. This creamy sauce is made by roasting the ingredients and then blending them with cilantro, vinegar, lime juice, cumin, and oil.
The result is a smooth and creamy sauce that can be used as a dip, spread, or topping for various dishes. Its vibrant green color and zesty flavor make it a must-try for salsa verde lovers.
3. Pickled Tomatillos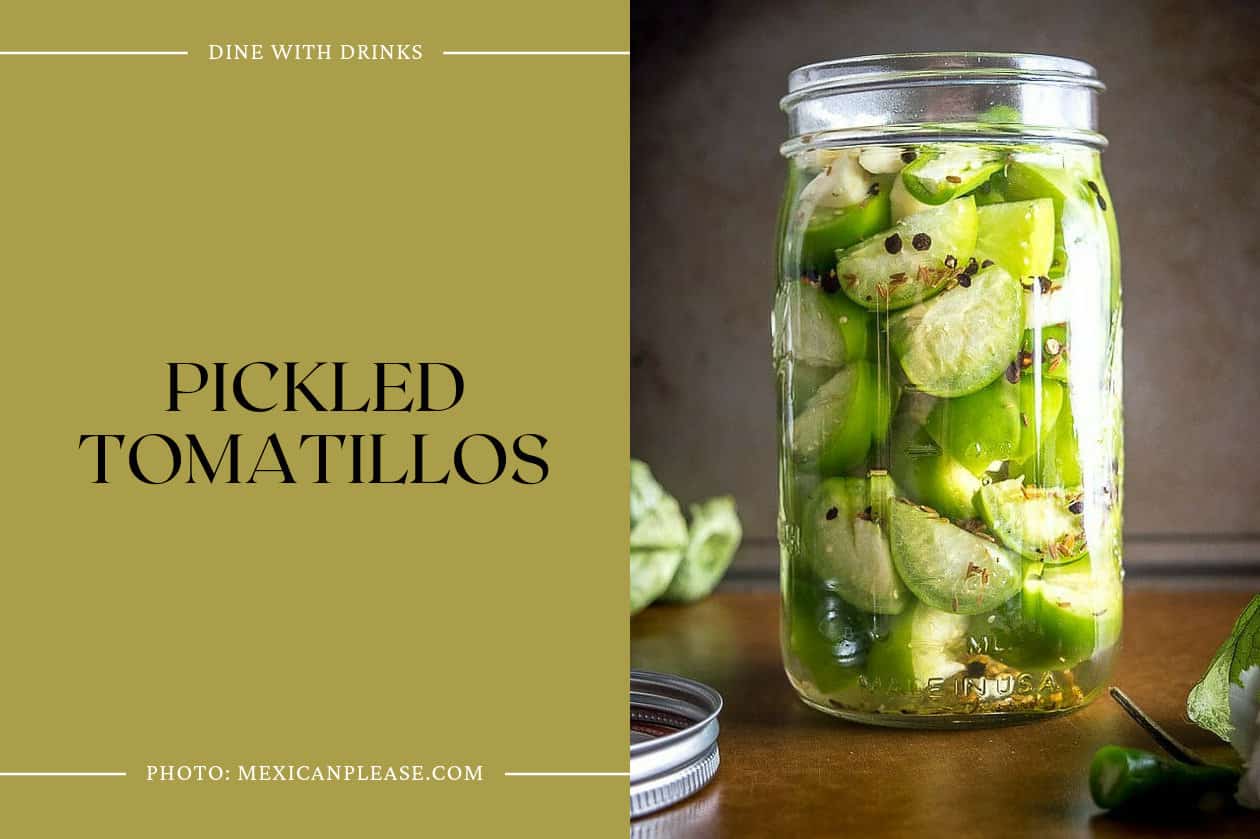 Pickled Tomatillos are a deliciously tart and tangy addition to any dish. This quick pickling recipe features tomatillos, garlic, serrano pepper, cumin seeds, and black peppercorns. The pickled tomatillos can be used as a garnish for tacos, quesadillas, sandwiches, or enjoyed on their own.
They provide a burst of acidity and add a unique flavor to your meals. With just a few simple ingredients and minimal effort, you can create a jar of these pickled delights that will last for at least a month in the fridge. Try them out and elevate your dishes with their tangy goodness.
4. Homemade Tomatillo Salsa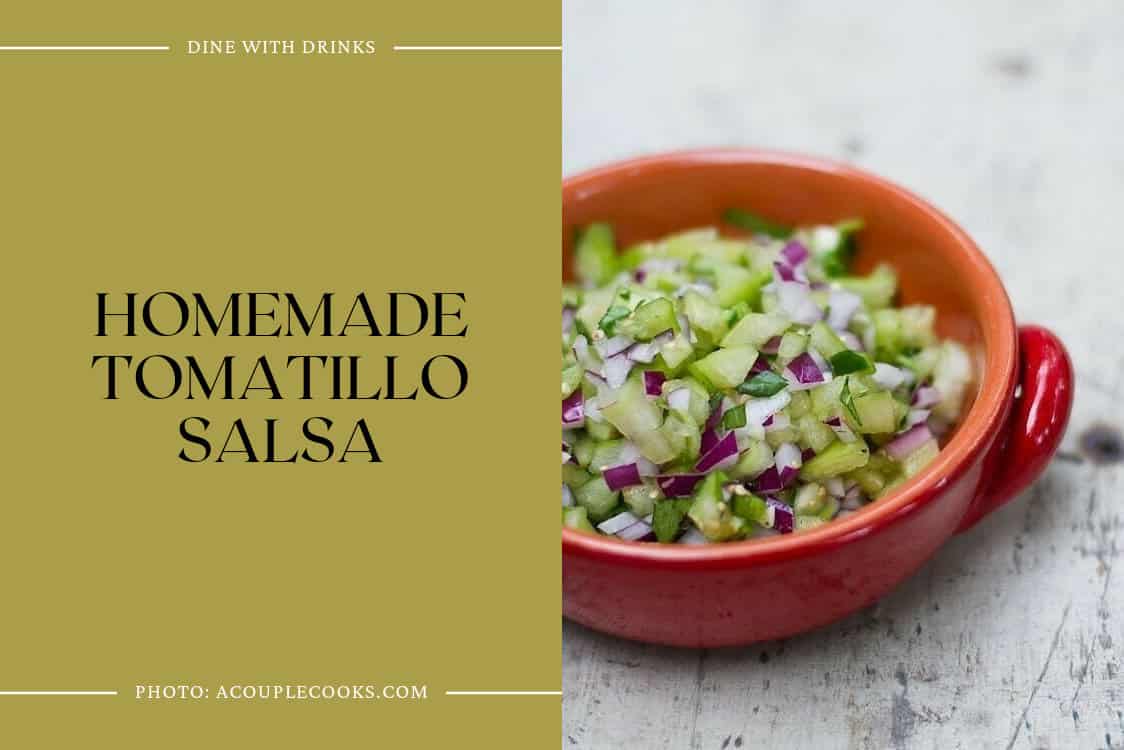 Homemade Tomatillo Salsa is a zesty and refreshing late summer appetizer made with fresh tomatillos. The combination of sour, sweet, and earthy flavors creates a unique and delicious taste.
This salsa can be enjoyed with chips, tacos, enchiladas, quesadillas, or as a condiment for chicken or fish. It is easy to make and can be stored in the fridge for up to a week. Overall, Homemade Tomatillo Salsa is a must-try recipe for tomatillo lovers.
5. Tomatillo Salsa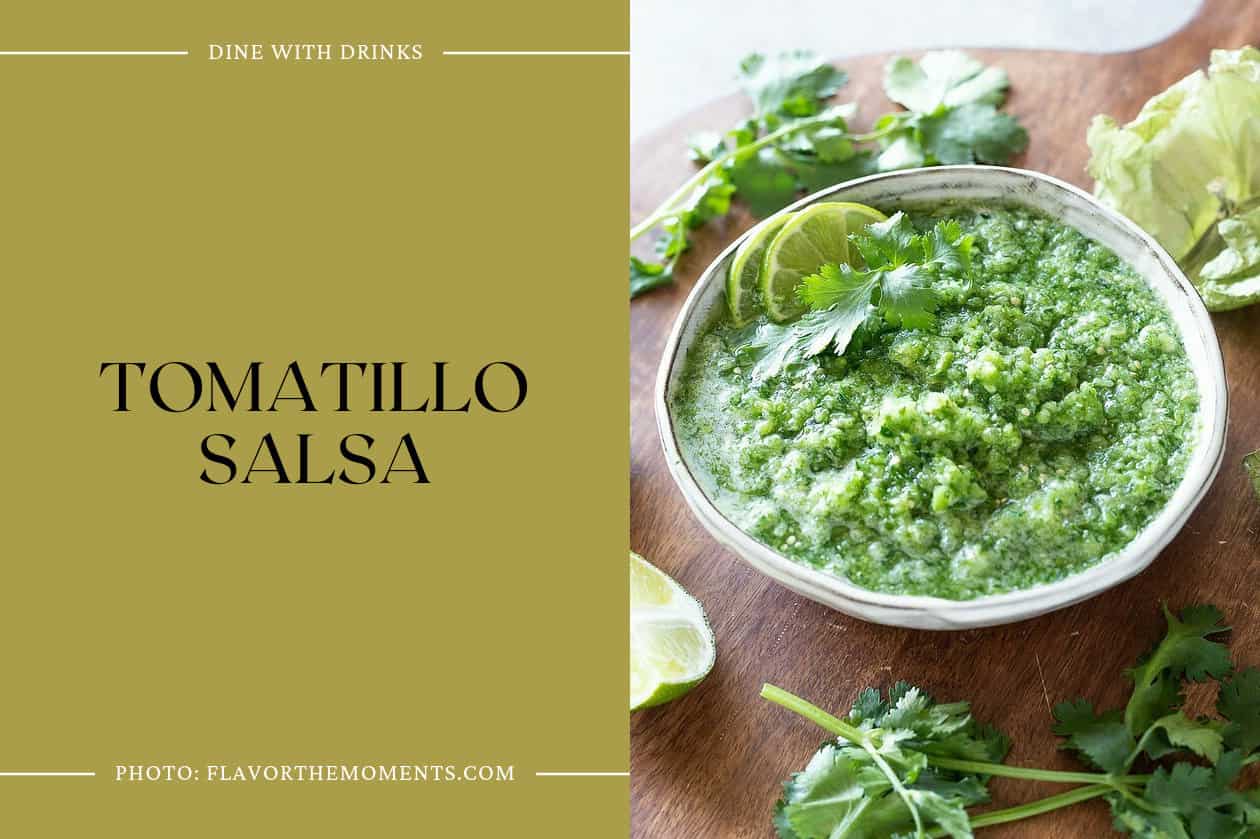 This Tomatillo Salsa recipe is a game-changer for green salsa lovers. With just a few simple ingredients, it's fresh, vibrant, and comes together in just 10 minutes.
The combination of tomatillos, onion, poblano peppers, garlic, lime juice, cilantro, and salt creates a bright and flavorful salsa that is perfect for dipping or topping your favorite Mexican dishes. Whether you prefer it mild or spicy, this salsa is a must-try for any salsa verde enthusiast.
6. Salsa Verde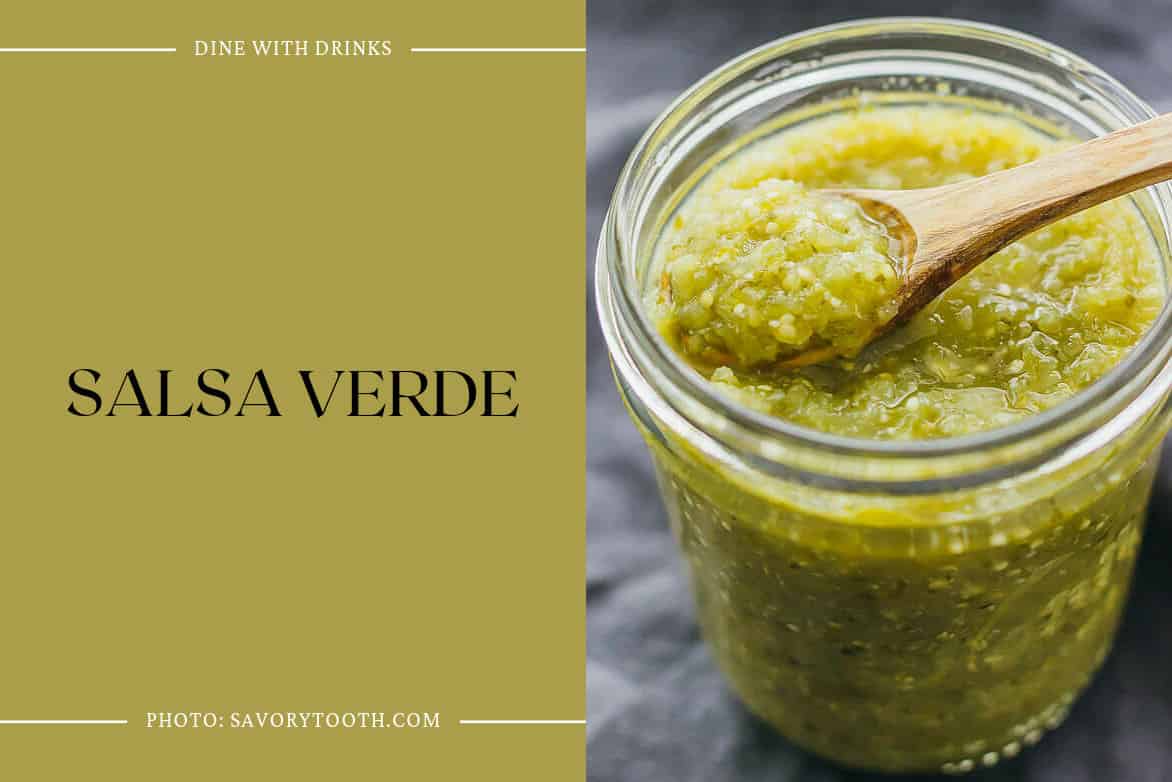 Salsa Verde is a zesty and tangy sauce made with tomatillos, serrano peppers, onions, cilantro, lime juice, and spices. It is easy to make by pureeing the ingredients and then simmering them to deepen the flavors.
This versatile sauce can be served at room temperature, warm, or cold, and is perfect as a dip or condiment for various dishes like eggs, meats, and tacos. It can be stored in the refrigerator for up to a week.
7. Tomatillo Salsa Verde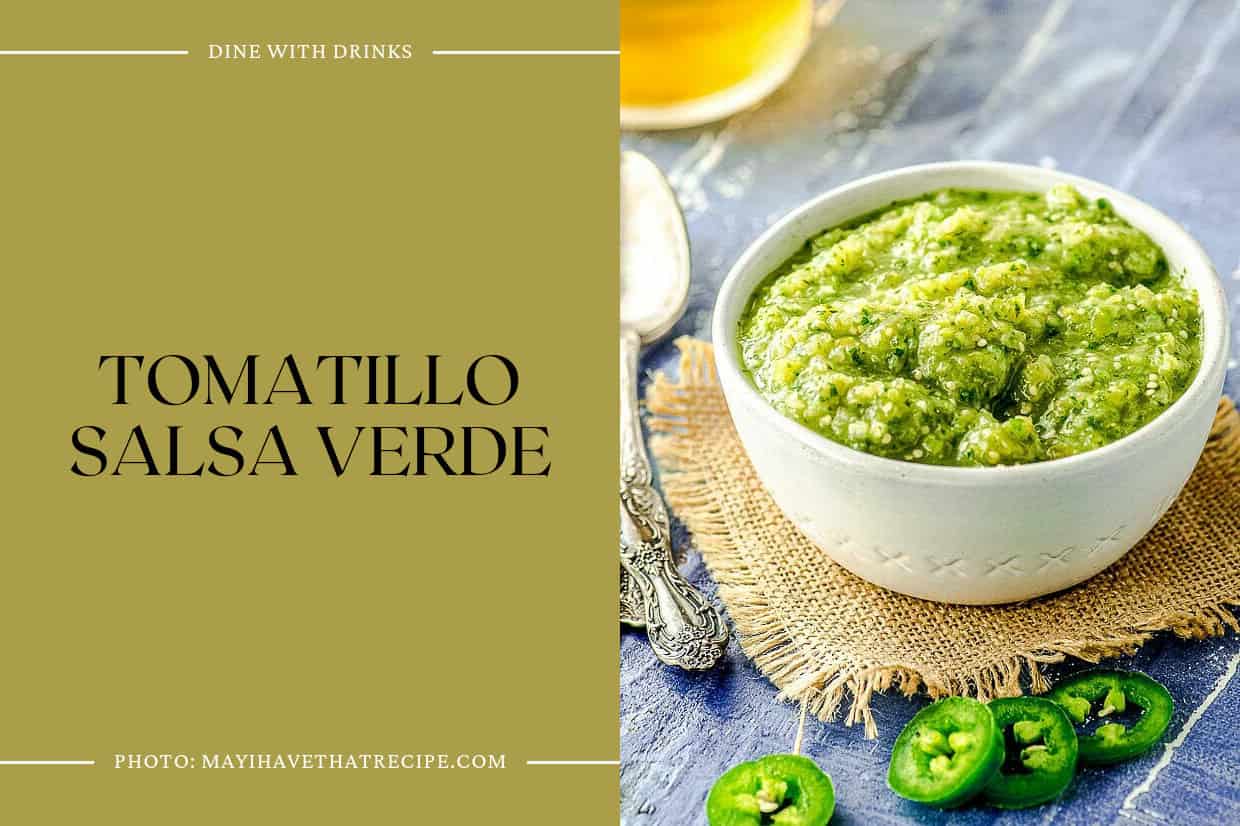 Tomatillo Salsa Verde is a flavorful and homemade salsa that surpasses anything you can find in a jar. Made with roasted tomatillos, onions, garlic, cilantro, and jalapeño, this salsa has a chunky texture and a savory, slightly sweet taste.
It pairs well with tortilla chips, omelettes, and various Mexican dishes. The secret to its deliciousness lies in the roasted ingredients. Overall, Tomatillo Salsa Verde is a simple yet impressive recipe that will elevate your salsa game.
8. Avocado Tomatillo Salsa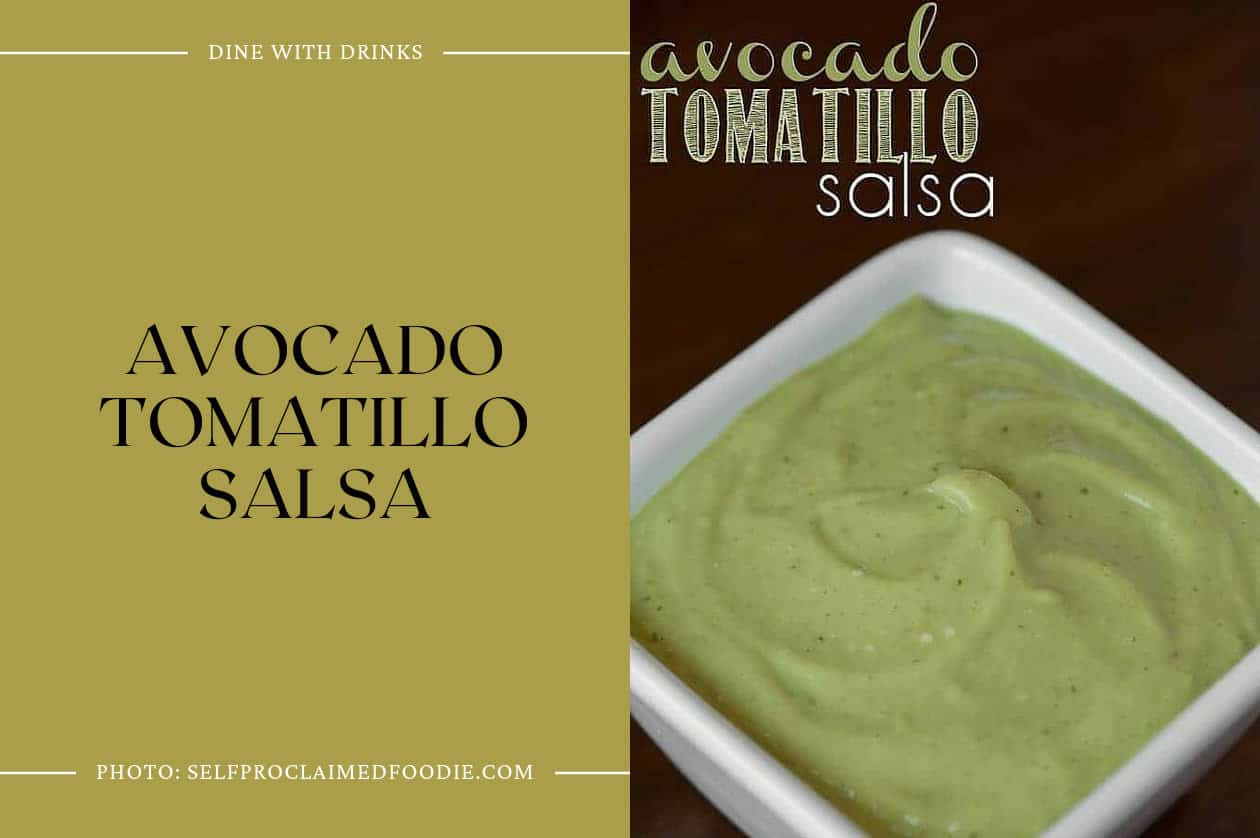 Avocado Tomatillo Salsa is a creamy and flavorful sauce with a hint of heat. Made with tomatillos, avocado, jalapeno, garlic, cilantro, and salt, it is a delicious addition to tacos or burritos.
The salsa is easy to make and can be stored in the refrigerator for up to two days. Overall, it is a must-try recipe for those who love Mexican cuisine.
9. Oven Roasted Tomatillos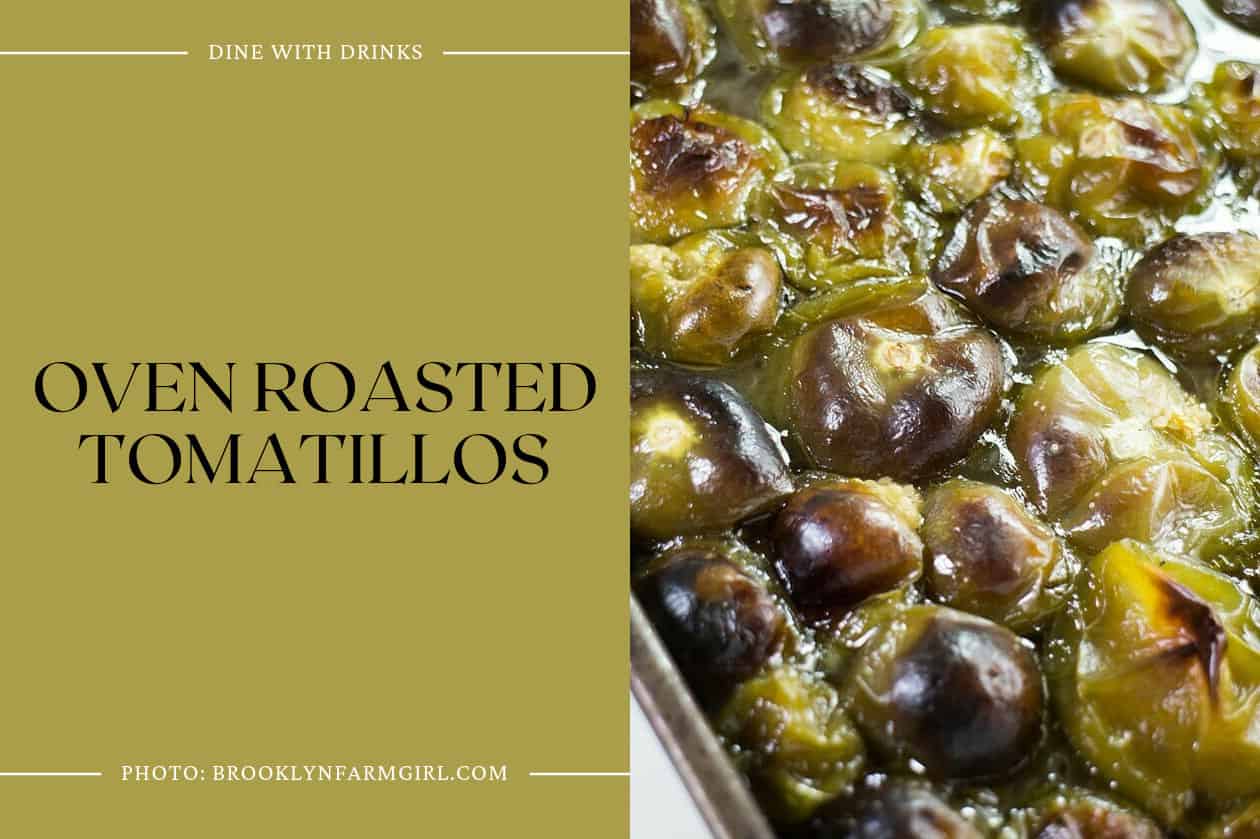 Oven Roasted Tomatillos is a versatile and delicious recipe that showcases the flavor of tomatillos. It can be used as a soup stock, salsa for tacos, served over rice, or even as a base for other dishes.
The recipe is easy to make and can be frozen for later use. Overall, Oven Roasted Tomatillos is a great way to enjoy the abundance of tomatillos from your garden.
10. Roasted Tomatillo Salsa (Salsa Verde)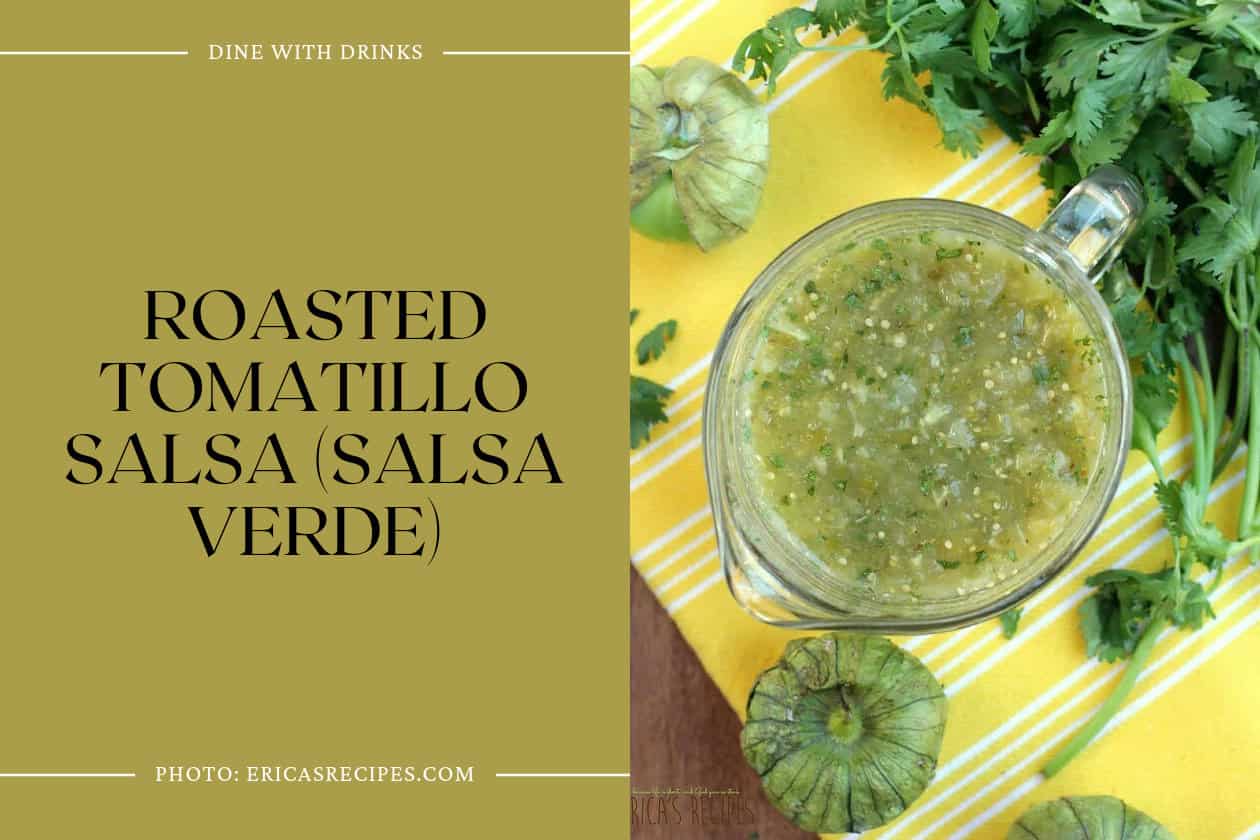 Roasted Tomatillo Salsa (Salsa Verde) is a sweet and tangy condiment that adds a delightful kick to any dish. The tomatillos, onion, jalapeno, and garlic are roasted to perfection, creating a creamy and flavorful salsa.
With a hint of cumin and dried oregano, this salsa is a versatile addition to your kitchen. Whether used as a dip or an ingredient in recipes, this salsa is sure to impress.
11. Fried Green Tomatillos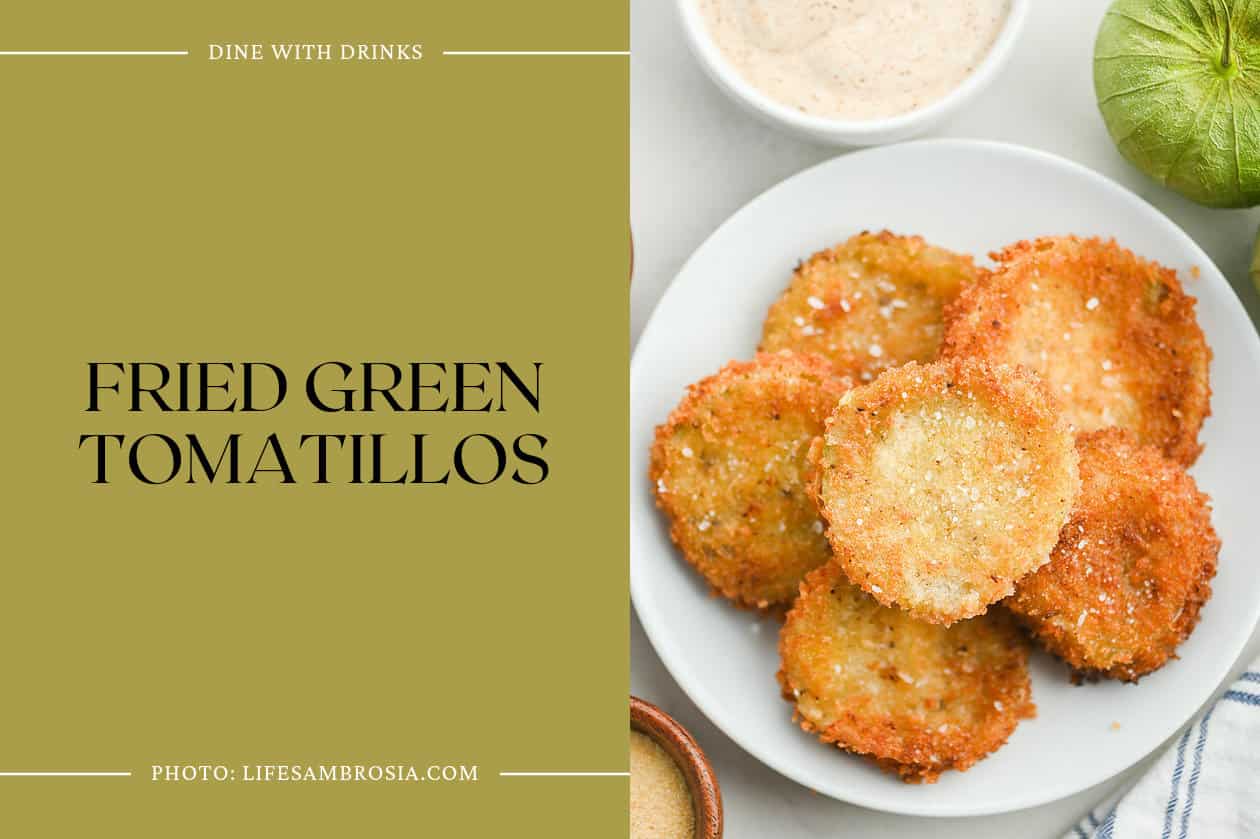 Fried Green Tomatillos are a delicious southwestern twist on the classic southern dish of fried green tomatoes. The tomatillos are coated in a crispy batter and fried until golden, resulting in a flavorful and satisfying side dish or burger topping.
The creamy chipotle dipping sauce adds a spicy kick that complements the crispy texture of the tomatillos. Overall, this recipe is a must-try for anyone looking to enjoy the unique flavors of tomatillos in a new and exciting way.