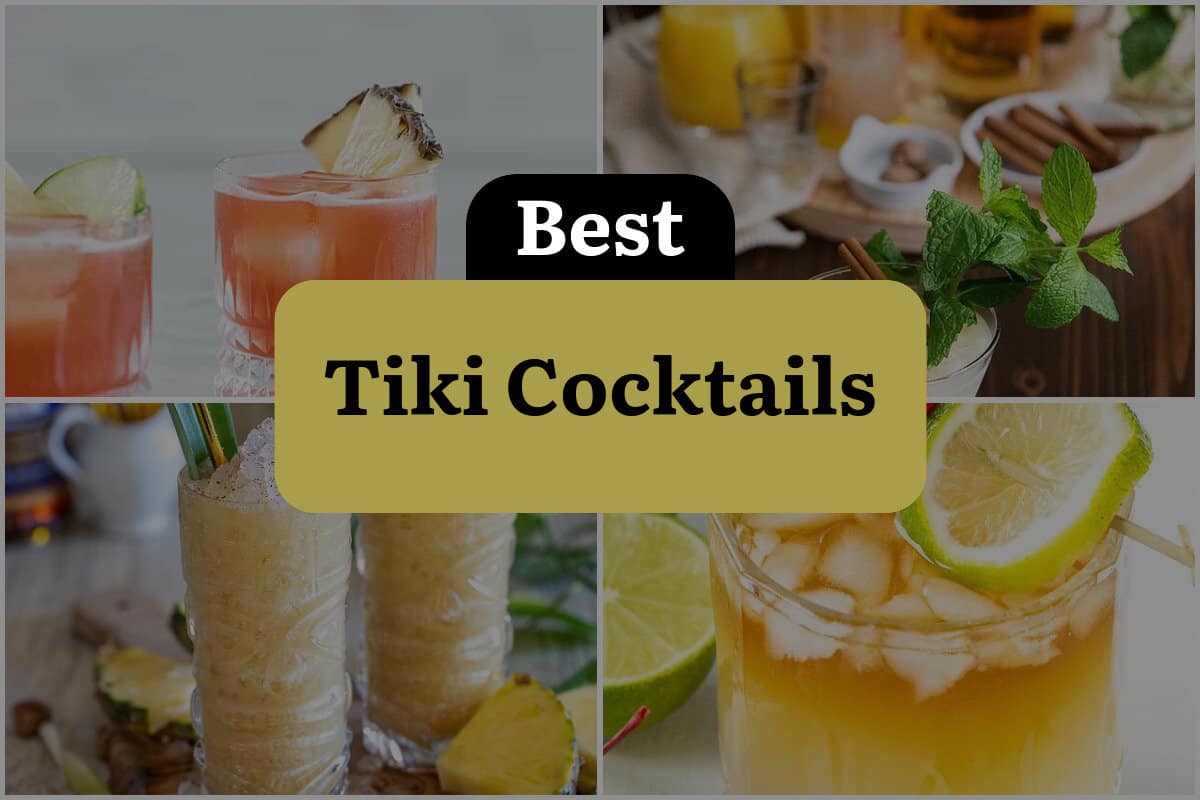 When it comes to tropical drinks, Tiki cocktails are the ultimate indulgence. With their fruity flavors and exotic ingredients, these drinks are the perfect way to transport yourself to a far-off island paradise.
From the classic Mai Tai to the more modern Painkiller, Tiki cocktails are a celebration of all things tropical.
What makes a Tiki cocktail unique is the combination of flavors that go into each drink. You can expect to find a mix of fruit juices, rum, spices, and other exotic ingredients like coconut cream or passion fruit syrup.
Each sip is like a taste of the tropics, with a burst of flavor that will leave you feeling refreshed and relaxed.
But Tiki cocktails are more than just a delicious drink – they are a cultural phenomenon. Originally popularized in the 1930s and 1940s, these drinks were a way for Americans to escape the pressures of everyday life and indulge in a little bit of fantasy.
Today, Tiki cocktails are a beloved part of cocktail culture, with bartenders around the world putting their own spin on these classic drinks.
Whether you're a fan of the classics or looking for something new, there's a Tiki cocktail out there for you.
So sit back, relax, and let these delicious drinks transport you to a far-off tropical paradise.
1. Jungle Bird Cocktail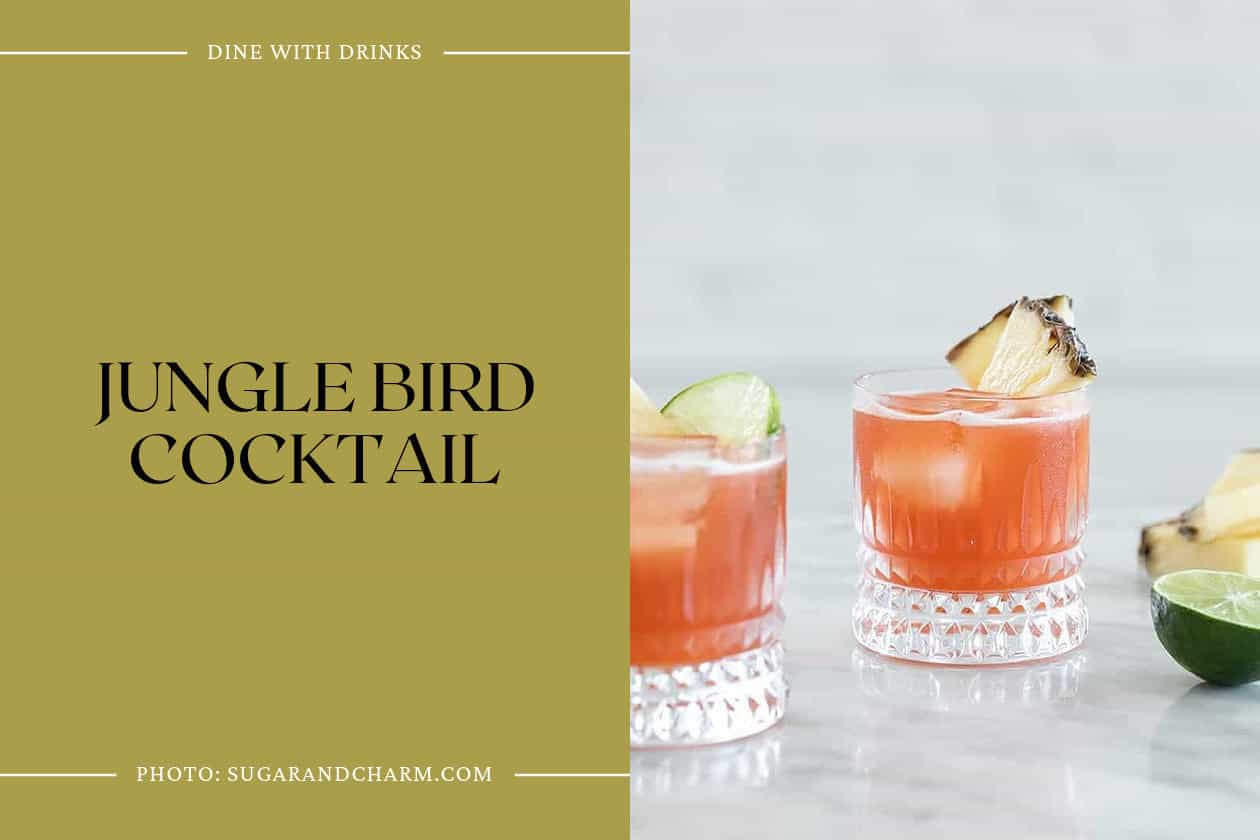 The Jungle Bird Cocktail is a must-try for anyone who loves tiki cocktails. This rum-based drink is a perfect blend of sweet pineapple juice, tart lime juice, and bitter Campari. It has a tropical vibe that will transport you to a beach paradise. The Jungle Bird Cocktail was invented in 1978 at the Kuala Lumpur Hilton, and it has been a favorite ever since.
The drink is garnished with a wedge of fresh pineapple, a lime wheel, or a mint leaf, which adds to its tropical appeal. If you're looking for a refreshing and flavorful cocktail to enjoy this summer, the Jungle Bird Cocktail is definitely worth a try.
2. Tiki Tiki Tiki Tiki Tiki Rum Cocktail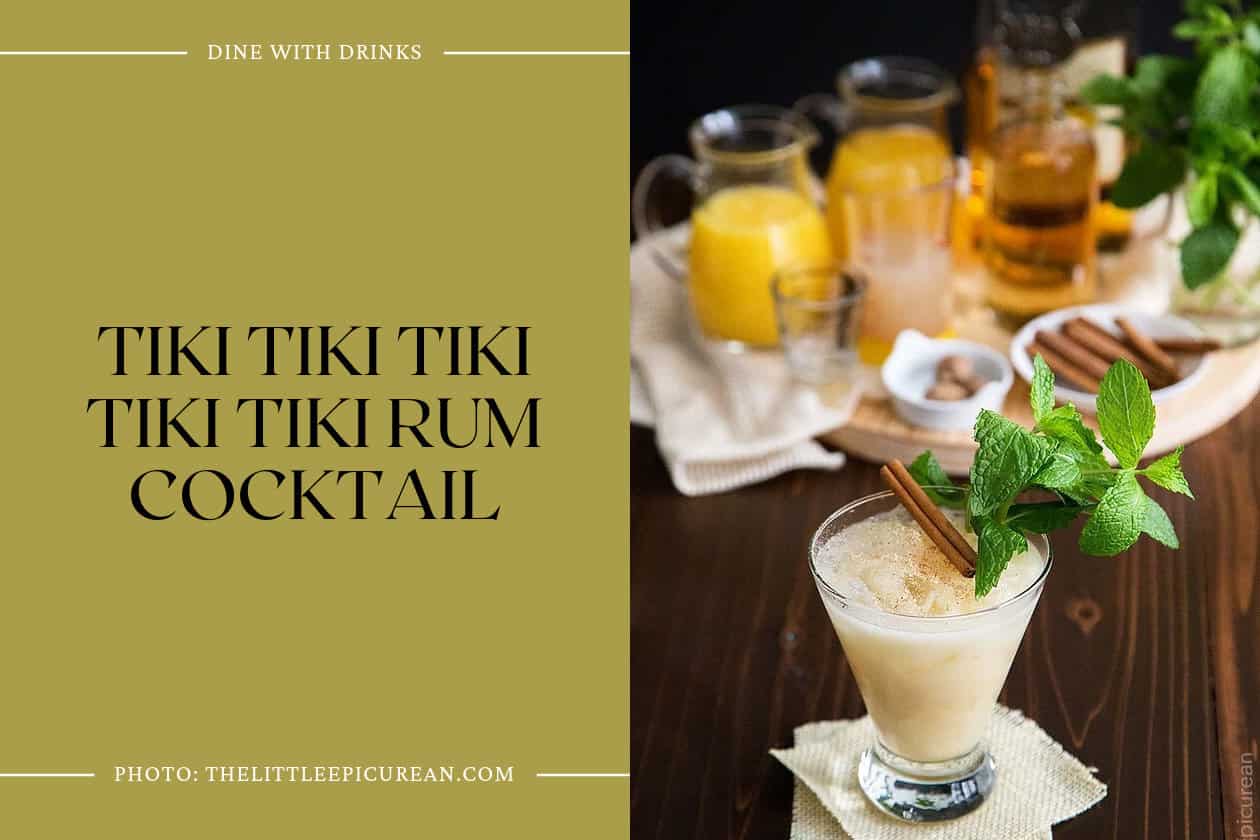 The Tiki Tiki Tiki Tiki Tiki Rum Cocktail is a must-try for any Tiki cocktail lover. This cocktail is a unique blend of a Pina Colada and a Painkiller, making it a perfect drink for a hot summer day. The cocktail is made with rum, cream of coconut, pineapple juice, and orange juice, and is topped off with freshly grated nutmeg and cinnamon.
The Tiki Tiki Tiki Tiki Tiki Rum Cocktail is a perfect balance of sweet and tangy flavors, making it a refreshing and easy-to-drink cocktail. If you're looking for a simple yet delicious Tiki cocktail to try at home, this is definitely one to add to your list.
3. Painkiller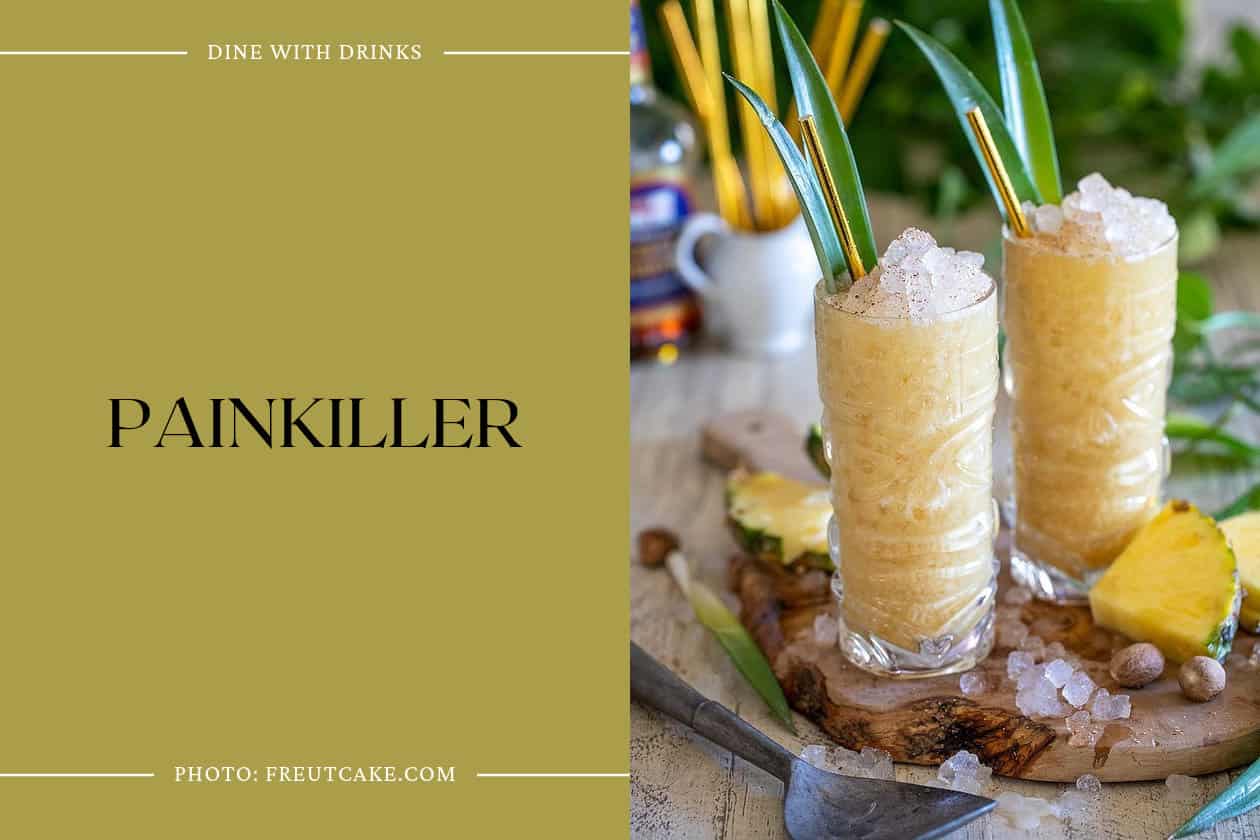 The Painkiller cocktail is a must-try for any tiki cocktail enthusiast. Originating in the Caribbean in the 70s, this creamy cocktail is made with pineapple, coconut, orange juice, and navy strength rum. The garnish of freshly grated nutmeg adds an unexpected warmth and complexity to the drink.
The Painkiller is a tiki legend and can be found on most tiki bar menus, occasionally under different names. It's perfect for parties, barbecues, or luaus because it's so easy to make in a large batch. If you're a fan of Coconut Margaritas, ChiChi's, or Pina Coladas, you'll definitely enjoy trying a Painkiller. Don't miss out on this magical flavor experience.
4. Mai Tai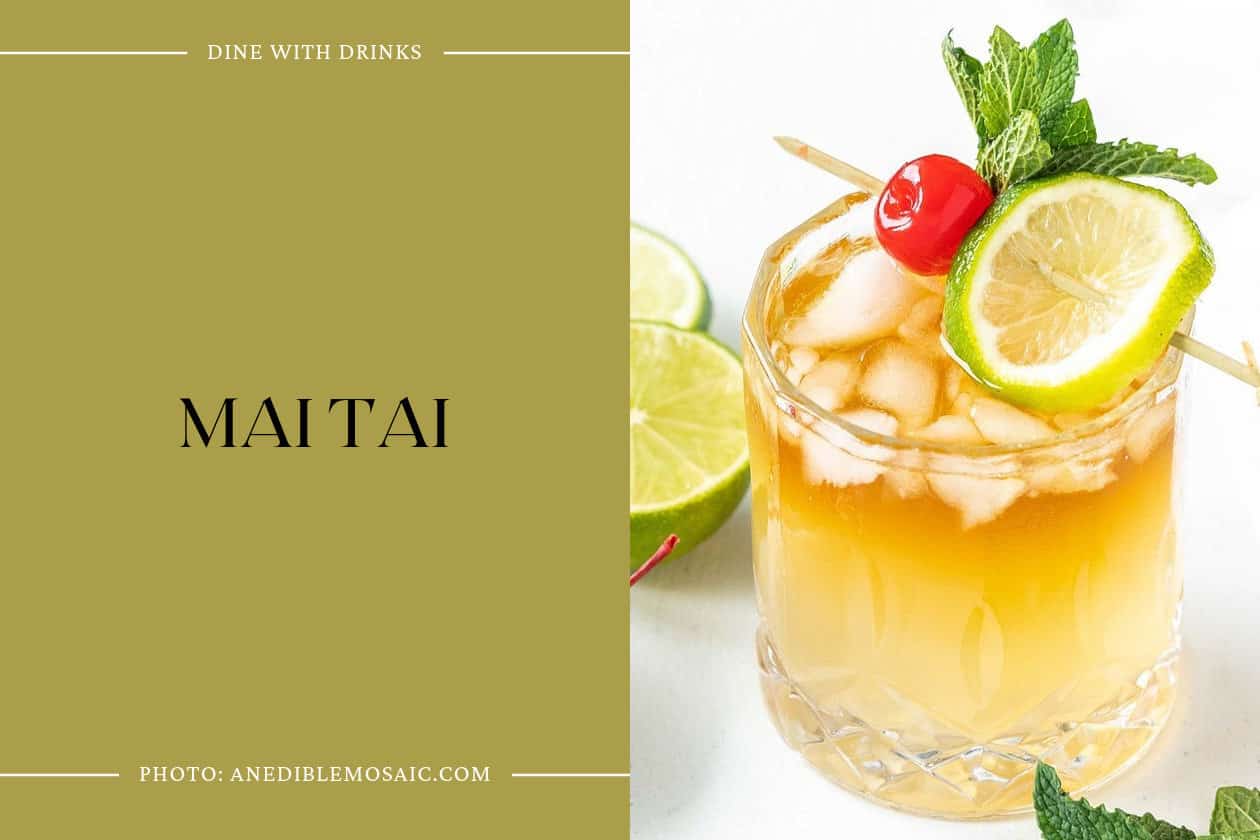 The Mai Tai is a classic tiki cocktail that balances refreshing citrus and rum flavors without being overly sweet. Originating from Trader Vic's restaurant in 1944, it's a must-try for any tiki cocktail enthusiast.
Served in a tiki glass and garnished with a lime wheel, mint sprig, and maraschino cherry, the Mai Tai transports you to a tropical island with just one sip.
5. The Saturn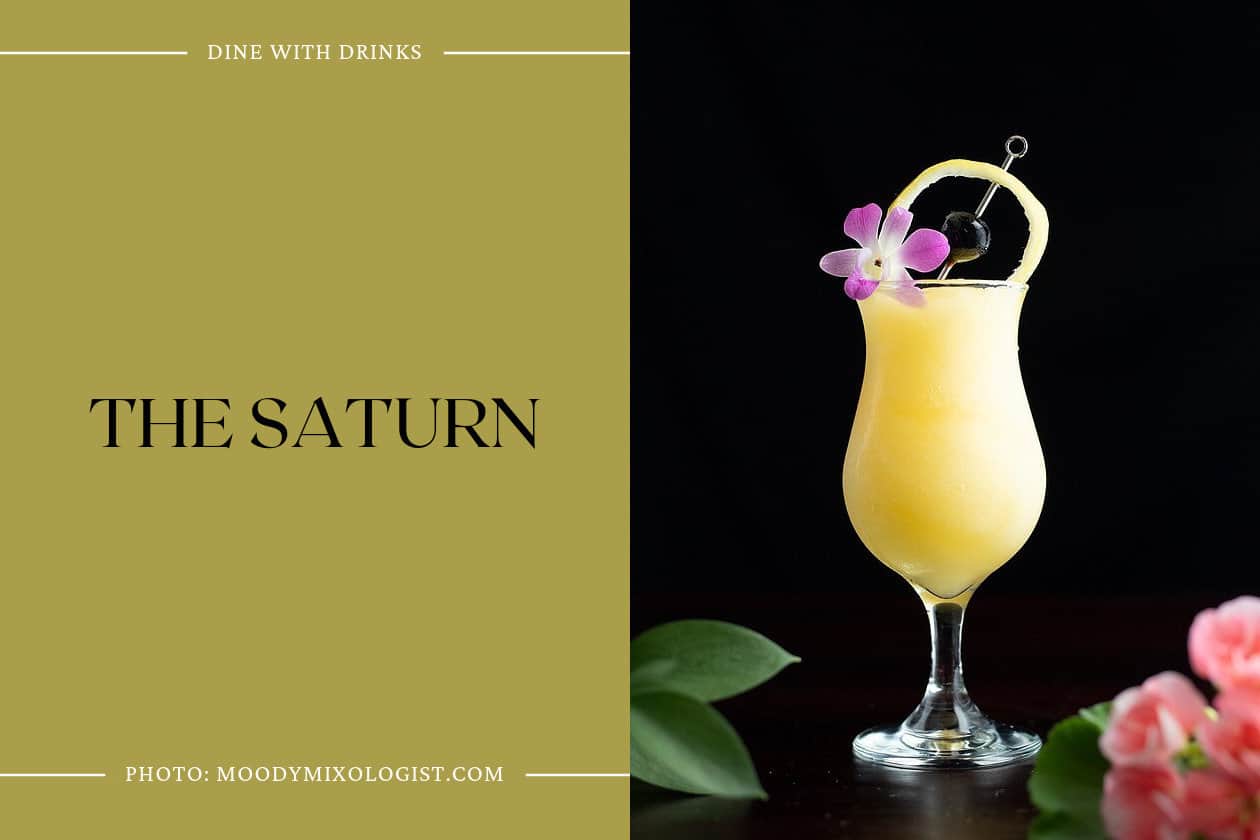 The Saturn is a unique tiki cocktail that uses gin instead of rum. It's made with lemon, passion fruit, almond, and spices, and is garnished with a lemon ring and Luxardo maraschino cherry.
The use of falernum and orgeat add a depth of flavor that is characteristic of tiki cocktails. The Saturn is a must-try for anyone looking to explore the world of tiki cocktails and is sure to impress with its layered flavors and refreshing citrus notes.
6. Zombie Cocktail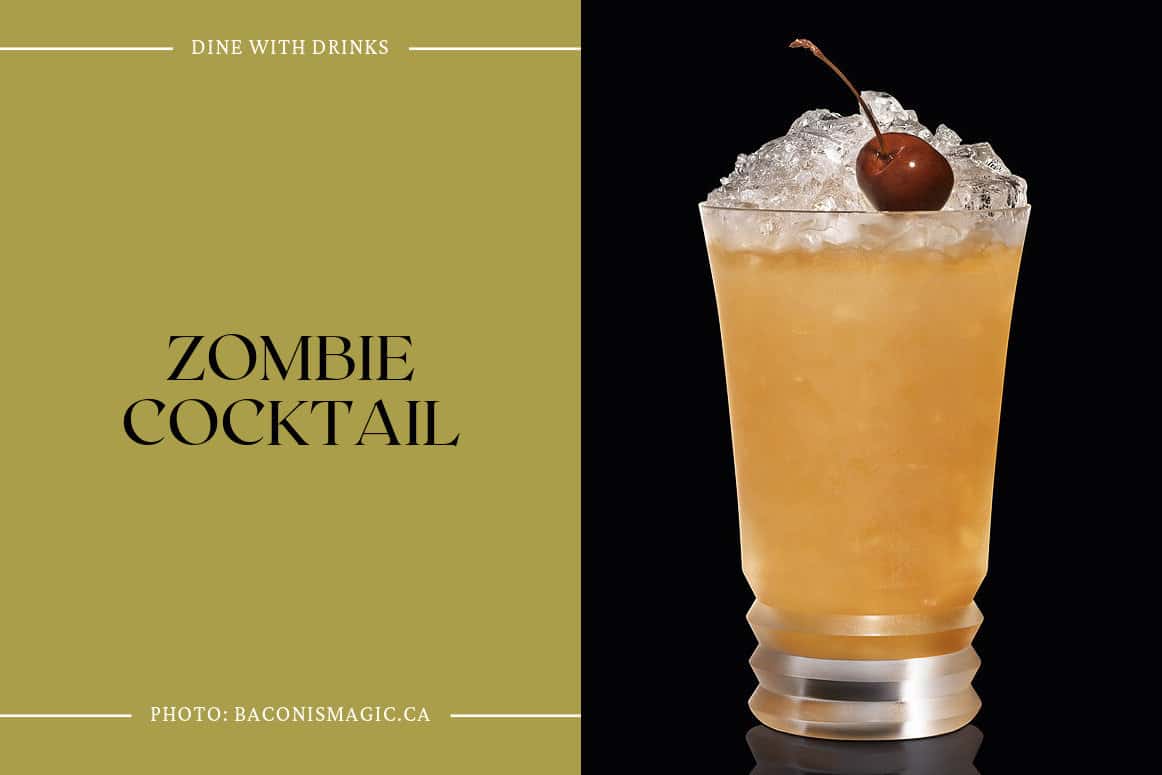 The Zombie cocktail is a classic Tiki cocktail that has been around for 80 years. It's a potent blend of light and dark rum, fruit juices, and a 151-proof rum float. The legend says that one of Donn's customers came in hungover and needed help getting through a meeting, and so he concocted this cocktail.
However, the customer returned days later to complain because the cocktail turned him into a zombie! The Zombie cocktail is perfect for Halloween parties or any other occasion where you want to impress your guests with a delicious and potent Tiki cocktail.
7. Pearl Diver Classic Tiki Cocktail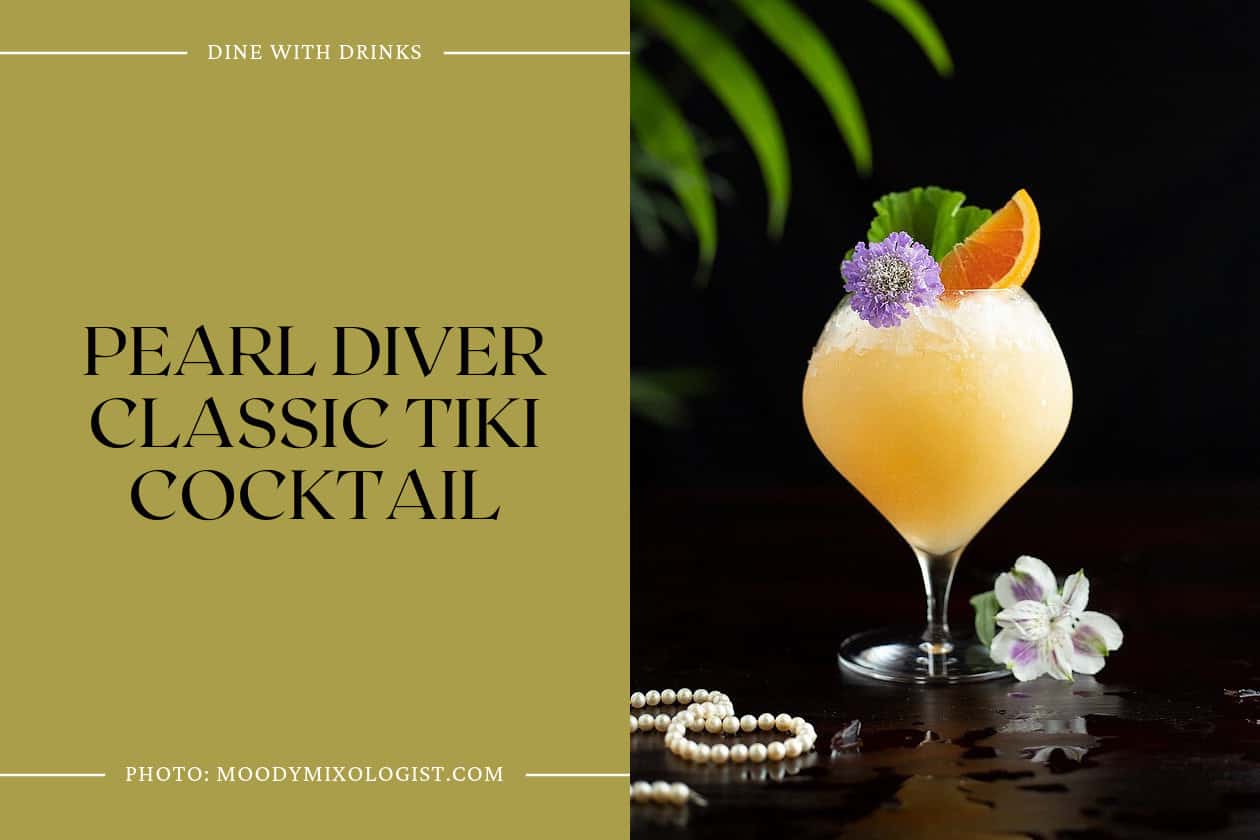 The Pearl Diver Classic Tiki Cocktail is a rum-based drink with lime, orange, and a secret spiced ingredient. It's a classic recipe that almost disappeared but was recovered by tiki historian Jeff "Beachbum" Berry.
The Gardenia Mix adds a rich and luxurious flavor. It's served in a unique pearl diver glass and has a smooth and silky texture. It's a must-try for anyone who wants to experience the exotic flavors of tiki cocktails.
8. Planter's Punch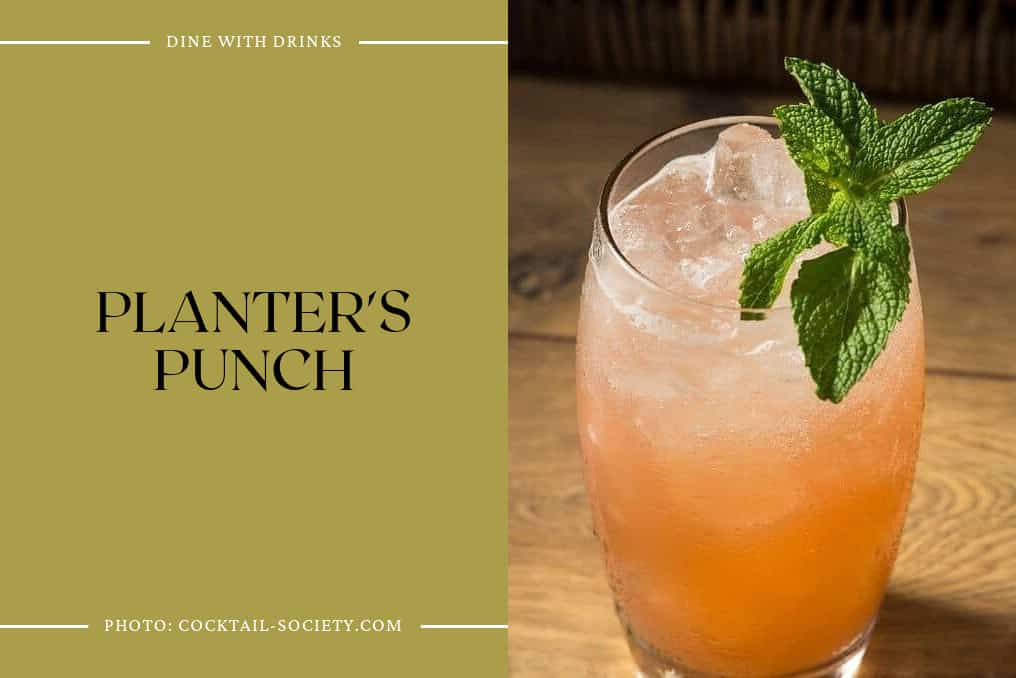 Planter's Punch is a classic Tiki cocktail made with dark overproof rum, freshly squeezed lime juice, rich simple syrup, chilled club soda water, and a few dashes of Angostura aromatic bitters.
Its exact origin is unclear, but it's believed to have originated in the Caribbean and was popularized in the US during the Tiki cocktail craze of the 1960s. Today, it's making a comeback as part of the Tiki cocktail culture revival. If you're a fan of rum-based cocktails, you won't want to miss out on this classic.
9. Cobra's Fang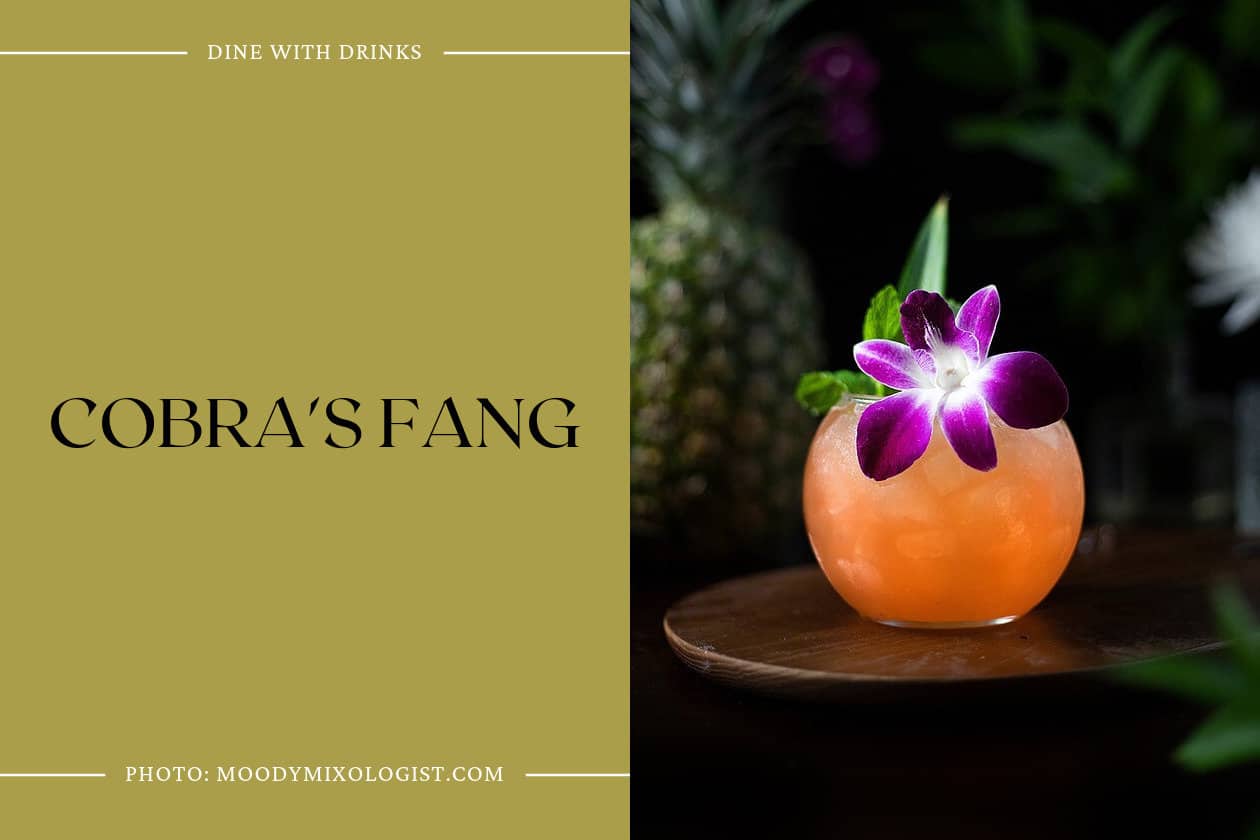 The Cobra's Fang is a classic tiki cocktail invented by Don Beach, the father of tiki. It's made with a blend of rum, citrus, syrups, and dashes of bitters and absinthe. What sets it apart is the use of two unique ingredients: fassionola and falernum.
Fassionola is a bright red syrup made with passion fruit and other tropical fruits, while falernum is a syrup or liqueur made with a blend of flavors that usually includes lime, ginger, almond, allspice, and clove. The result is a drink that's bursting with Caribbean flavor and perfect for sipping on a hot summer day.
10. The Painkiller Cocktail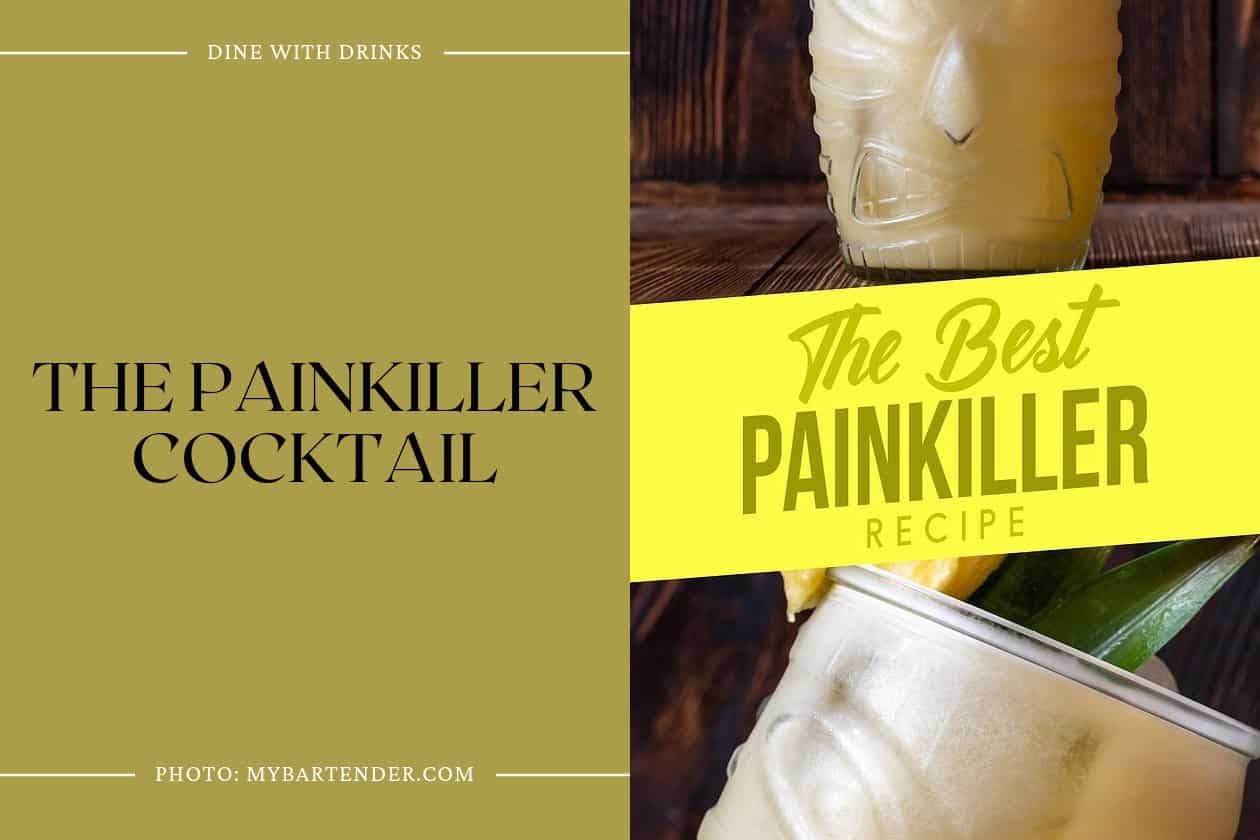 The Painkiller Cocktail is a tropical delight that transports you to a sunny vacation on the beach. Created in the 1970s at the Soggy Dollar Bar in the British Virgin Islands, this cocktail is a spin on the classic Piña Colada. The rich and aromatic Pusser's Rum is blended with freshly squeezed orange juice, pineapple juice, and cream of coconut to create a refreshing and fruity taste.
The traditional drink also comes with grated nutmeg for an added kick. The name of the cocktail is a nod to its ability to make you forget whatever ails you. This cocktail is perfect for anyone who wants to escape to a tropical paradise, even if only in their imagination.
11. Cerulean Seas Cocktail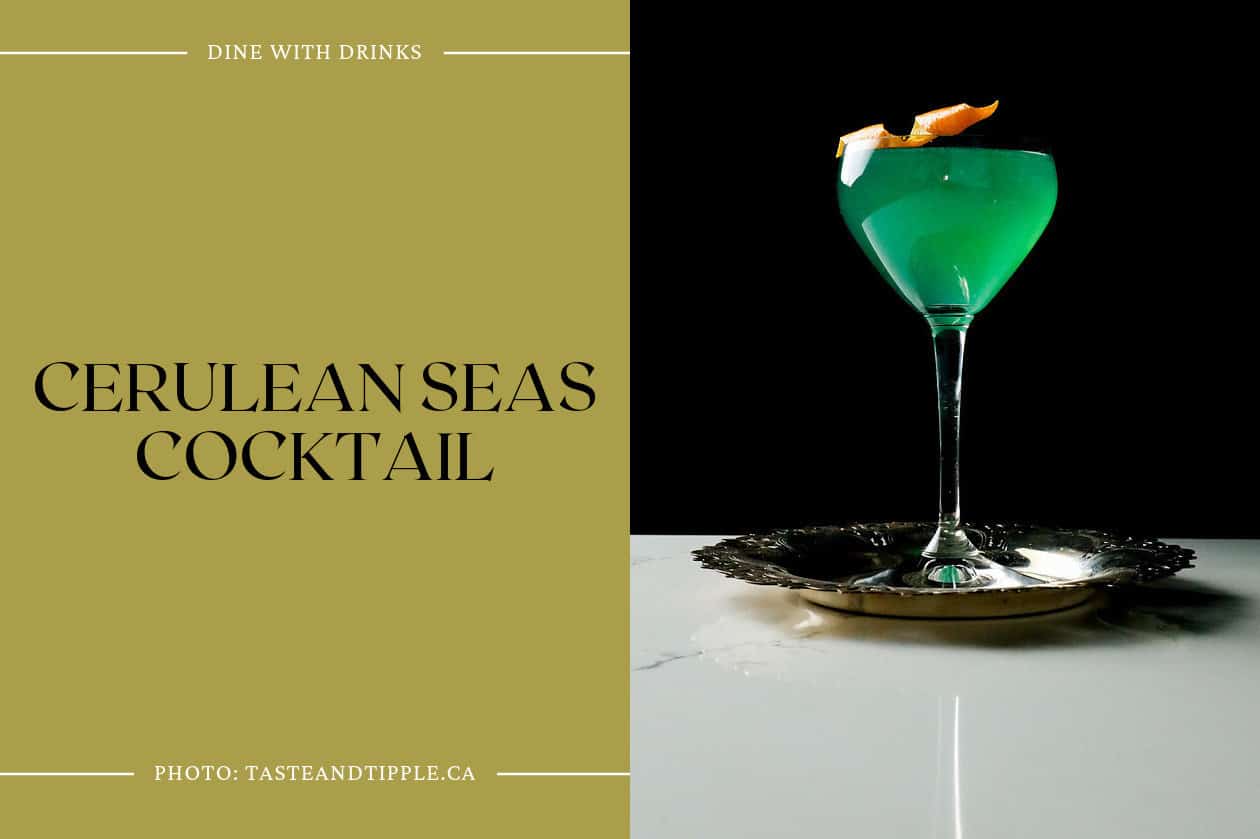 The Cerulean Seas Cocktail is a sophisticated Tiki drink that draws on the combination of honey syrup and cardamom bitters to create a subtle sour flavor.
The blue curaçao creates an eye-catching visual effect, making it a must-try for anyone looking for a unique and easy-drinking concoction. The recipe is based on Shannon Mustipher's "Lake at Night" cocktail, with a few tweaks to suit the author's palate.