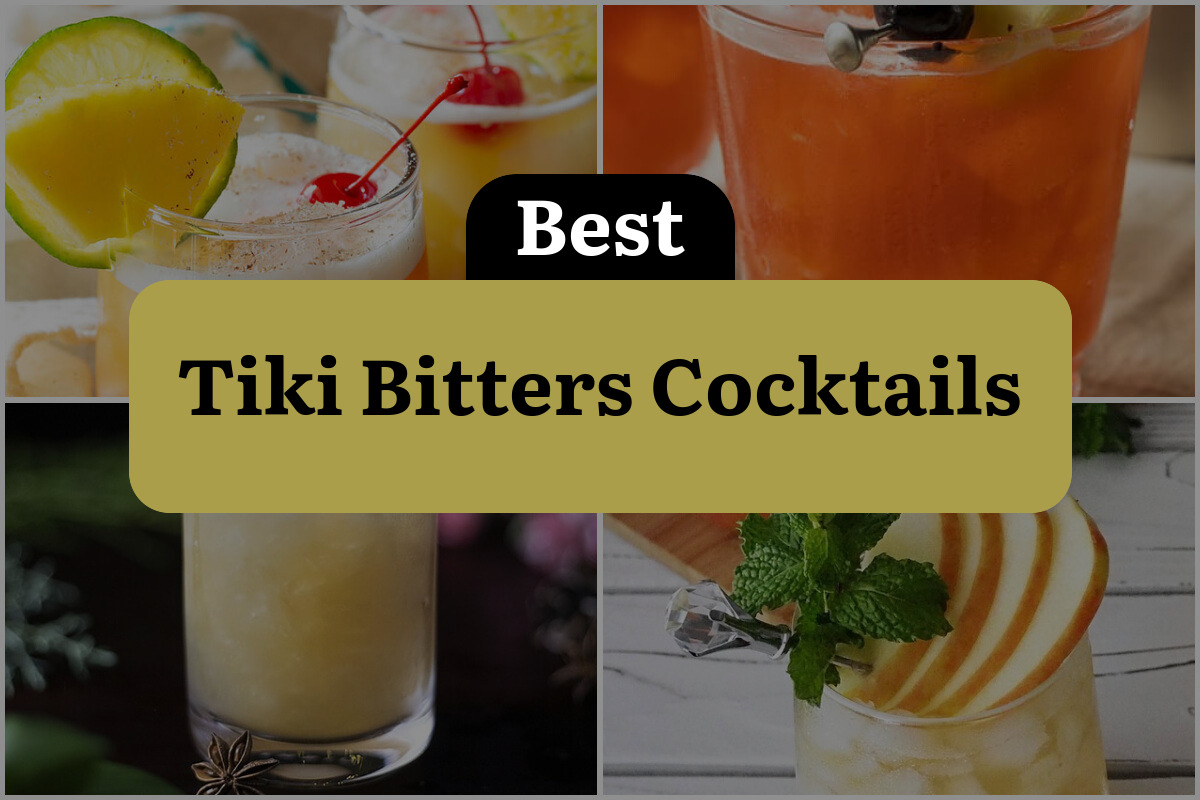 Tiki culture has been around for almost a century, and it's still as popular today as it was back then. The colorful and complex drinks that it's known for are a staple of any bar that wants to be taken seriously.
These drinks are inspired by the tropical islands of the Pacific, and they're often served in elaborate mugs and glasses that are adorned with fruit, flowers, and other decorations.
One of the key ingredients in many Tiki cocktails is bitters. This ingredient adds complexity and depth to the drinks, and it's often used in small amounts to balance out the sweetness of the other ingredients.
There are many different types of bitters that can be used in Tiki cocktails, but some are better than others.
In this post, we'll be taking a look at some of the best Tiki bitters cocktail recipes out there. We'll explore the different types of bitters that are commonly used in these drinks, and we'll show you how to make some of the most popular and delicious Tiki cocktails that you can find.
Whether you're a seasoned bartender or a home mixologist, this post is sure to have something that you'll love. So sit back, grab a mug of your favorite Tiki drink, and get ready to explore the world of Tiki bitters cocktails!
1. Drunken Monkey Rum Cocktail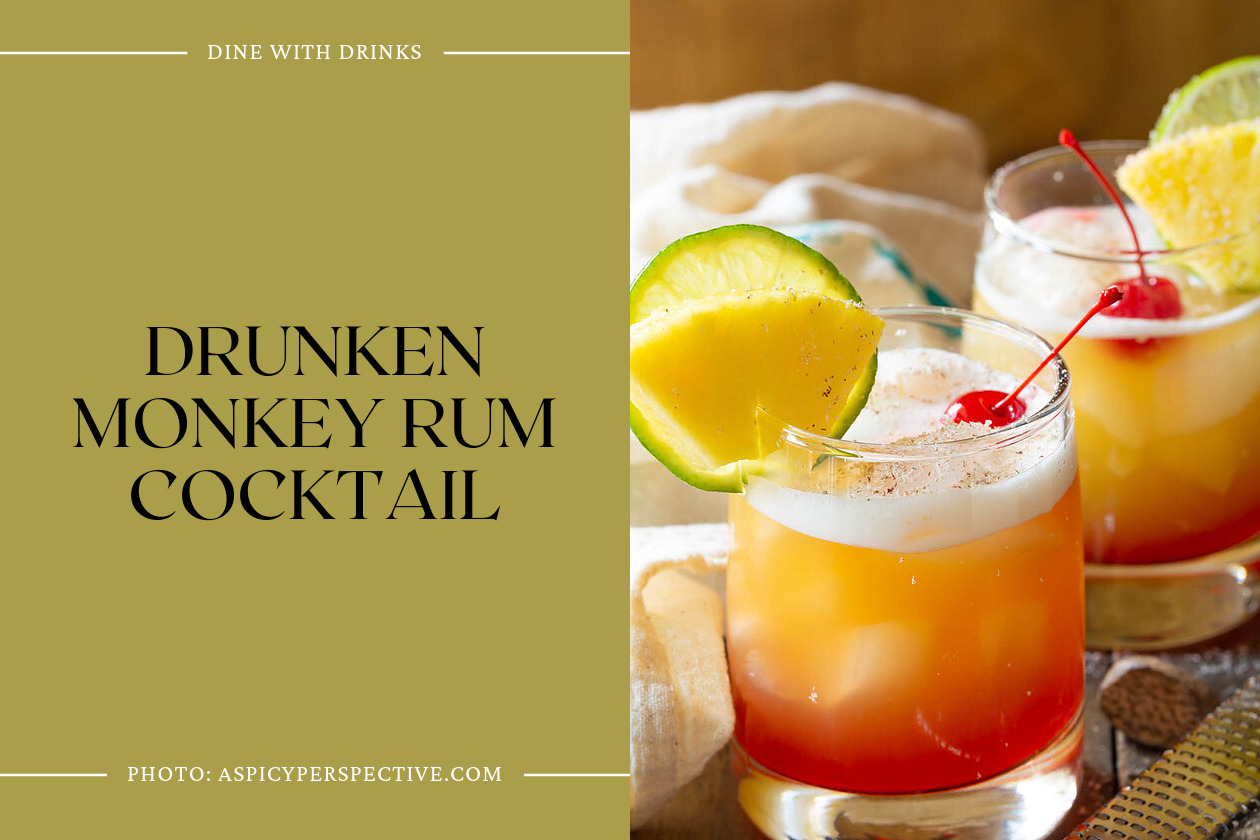 The Drunken Monkey Rum Cocktail is a fruity and vibrant tiki drink that will transport you straight to the Caribbean. This cocktail is made with spiced rum, orange juice, pineapple juice, and a splash of grenadine for a sweet and tangy flavor. The addition of bitters, such as classic orange bitters or specialty bitters like ginger-flavored or smoked bitters, gives this cocktail a complex and well-rounded taste.
This potent drink is not for the faint of heart, as it can easily knock you off your feet with just a few sips. However, if you're in the mood for a boozy Caribbean punch that will create hazy, unforgettable memories, the Drunken Monkey Rum Cocktail is definitely worth a try.
2. Jungle Bird Cocktail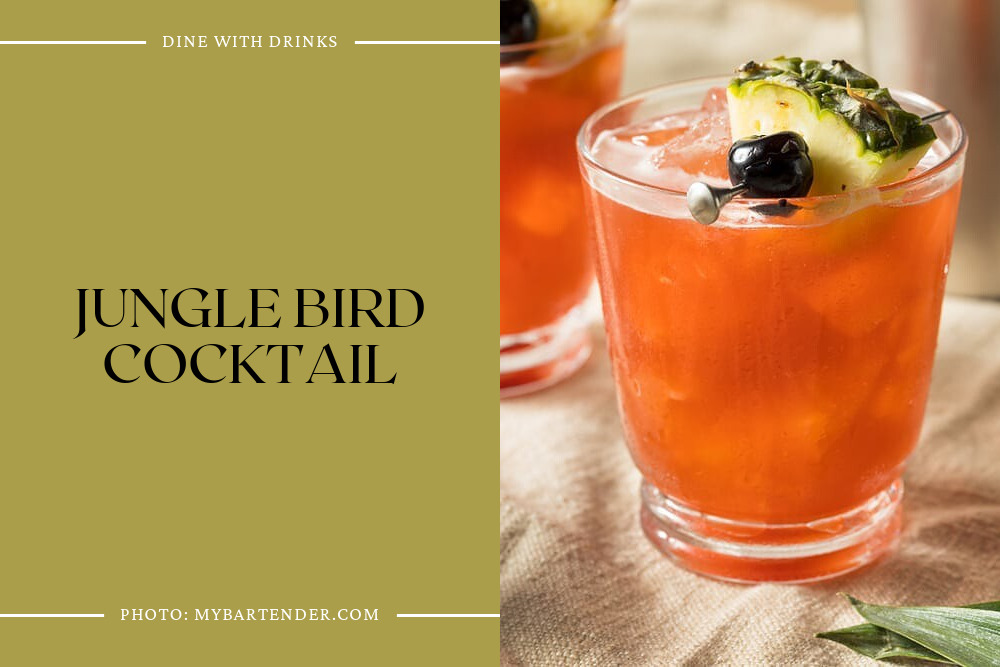 The Jungle Bird Cocktail is a sophisticated tiki drink that stands out from its sweet counterparts. Originating from the KL Hilton's Aviary Bar in 1973, this cocktail has undergone a few adjustments over the years, with the addition of Jamaican dark rum and blackstrap rum, making it even more complex and flavorful.
What sets this cocktail apart is the use of Campari, which adds a pleasant bitterness that complements the pineapple and lime. The Jungle Bird Cocktail is a must-try for anyone looking for a unique and sophisticated tiki experience.
3. Mele Kalikimaka Cocktail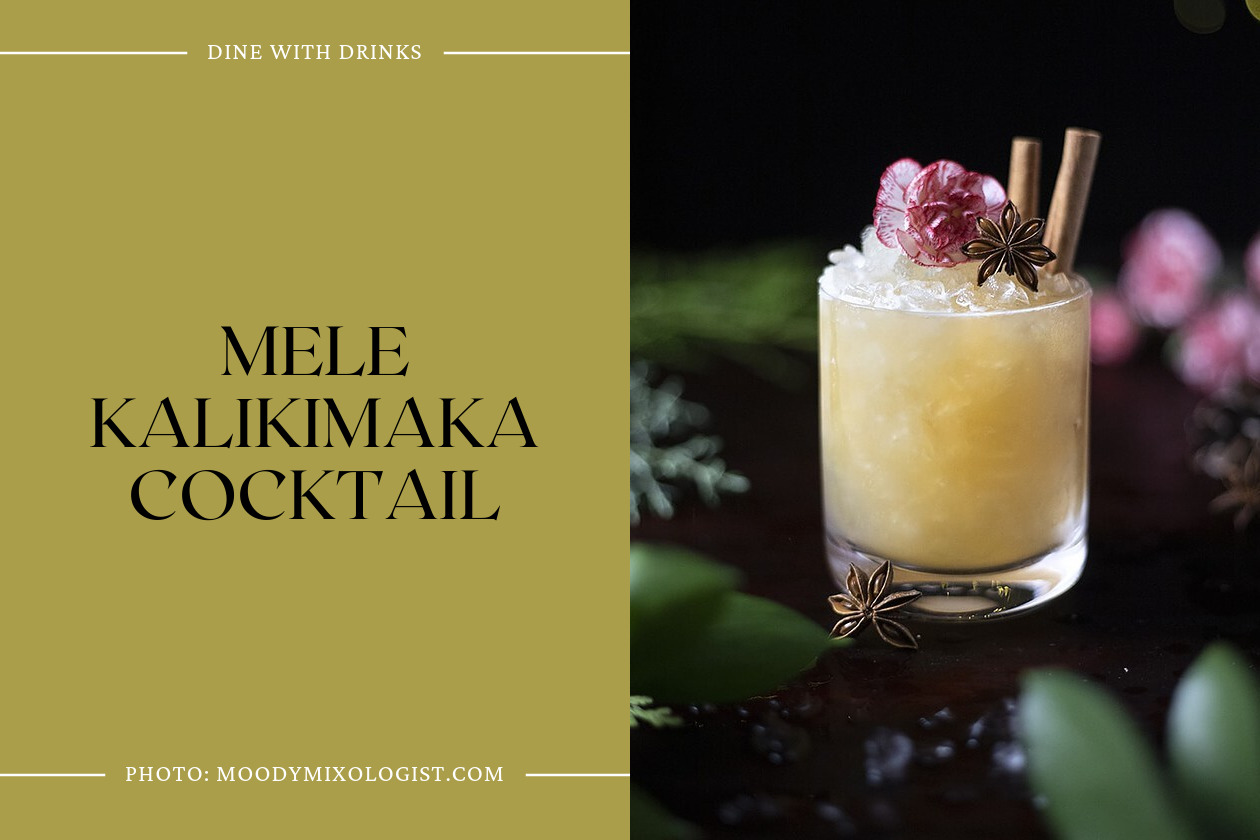 The Mele Kalikimaka Cocktail is a tiki-inspired spiced rum and amaro cocktail that's perfect for the holiday season. The cinnamon and ginger flavors of the Merrymeeting Spiced Rum from Three of Strong Spirits in Portland, Maine, are complemented by the bitter orange and baking spice notes of Amaro Amorino from Letterpress Distillery in Washington state.
A few dashes of Hella Aromatic Bitters add a finishing touch of clove and allspice to this bittersweet and citrusy cocktail. The cinnamon simple syrup and ginger syrup used in the recipe are easy to make and can be used in other cocktails as well. Overall, the Mele Kalikimaka Cocktail is a festive and flavorful addition to any holiday gathering or tiki-themed party.
4. White Wine Apple Tiki Cocktail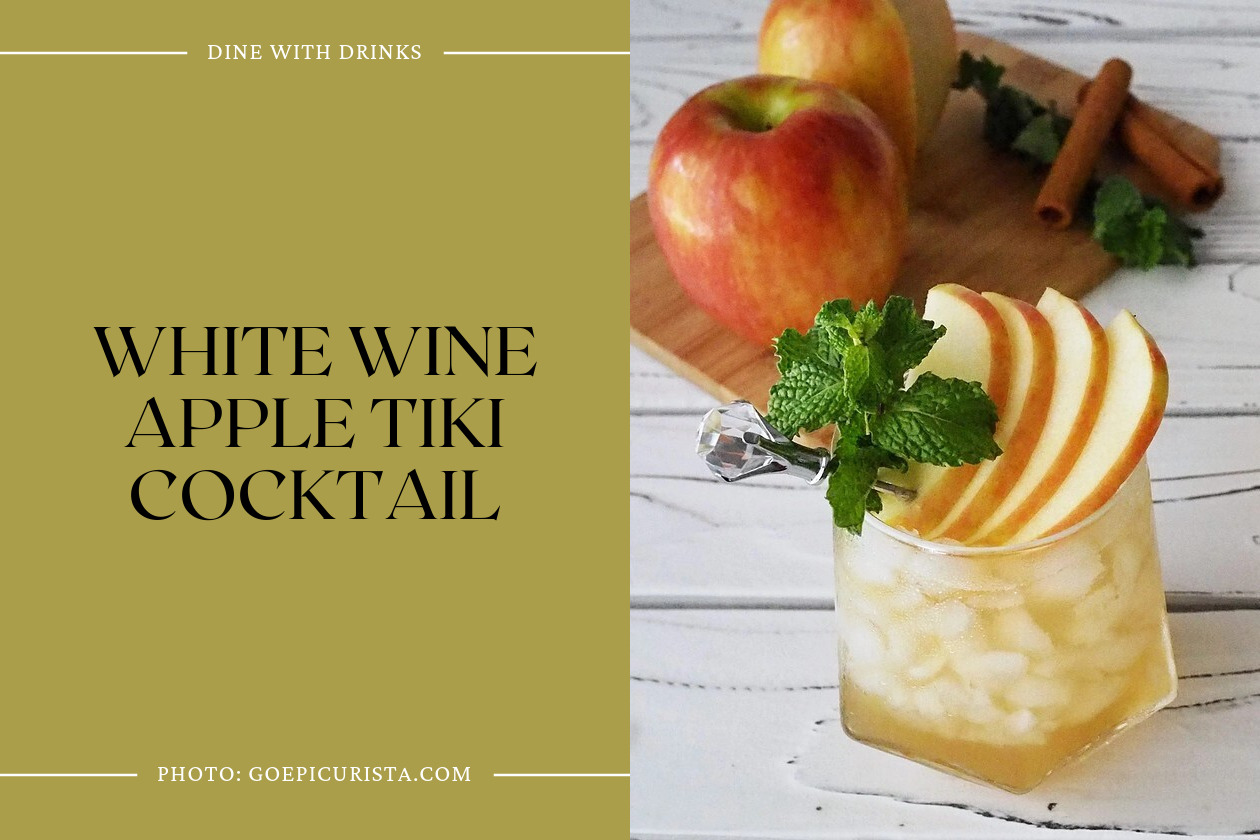 The White Wine Apple Tiki Cocktail is a refreshing drink that blends the flavors of fall with a tropical twist. It combines Chardonnay, spiced rum, apple cider, and orange liqueur, finished with a dash of tiki bitters for an exotic layer of flavor.
The use of fresh apple cider gives the drink a fall vibe, while the spiced rum and bitters add a touch of the tropics. Overall, it's a must-try for anyone looking for a unique and delicious tiki bitters cocktail.
5. Something Tropical Cocktail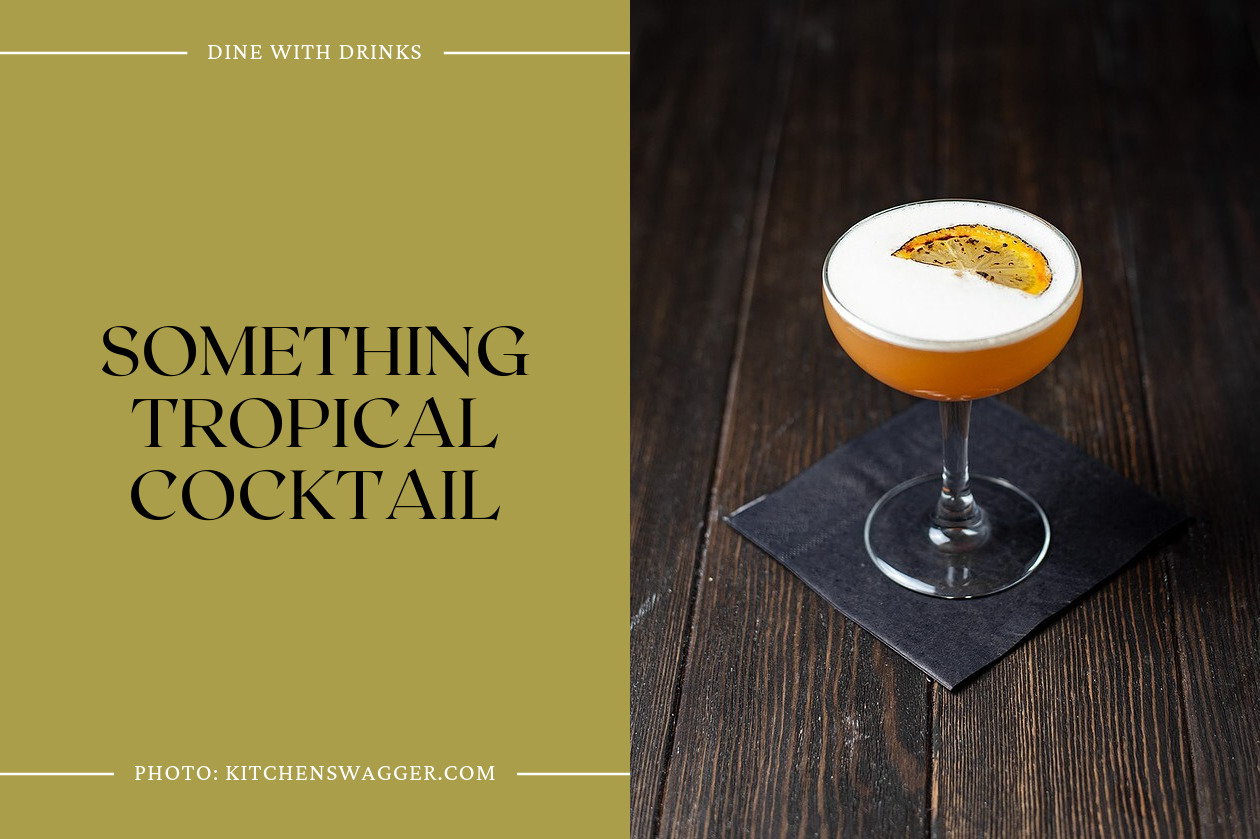 If you're looking for a refreshing and tropical cocktail, "Something Tropical" is a must-try. Made with dark rum, pineapple juice, lime juice, orgeat, peach liqueur, and angostura bitters, this cocktail is a perfect balance of sweet and citrusy flavors.
The orgeat adds a unique almond flavor to the cocktail, while the bitters and minimal sugar keep it from being too sweet.
One of the standout features of this cocktail is the brûléed lemon garnish.
It adds a smoky and citrusy note to the drink, making it a perfect summer sipper.
Overall, "Something Tropical" is a modern take on a classic Tiki cocktail.
It's a refreshing and balanced drink that's perfect for any occasion. If you're a fan of tropical flavors, this cocktail is definitely worth trying.
6. The Cargo Cult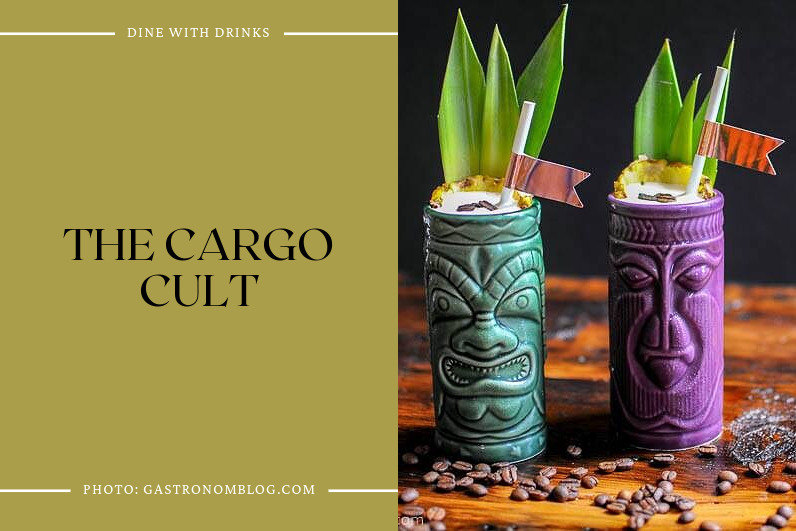 The Cargo Cult is a unique Tiki Bitters Cocktail that combines the tropical flavors of banana, coffee, pineapple, and coconut cream. This cocktail is named after a phenomenon where tribes started to worship idols based on cargo ships and airplanes that brought exotic goods and technology to their islands.
The mezcal base spirit adds a smoky and spicy flavor that complements the bold tropical flavors of the other ingredients. The addition of chocolate bitters and whipped coconut cream gives the cocktail a rich and creamy texture, making it a perfect summer vacation drink. Overall, The Cargo Cult is a must-try cocktail for anyone looking for a tropical and flavorful Tiki Bitters Cocktail.
7. Army & Navy Classic Gin Cocktail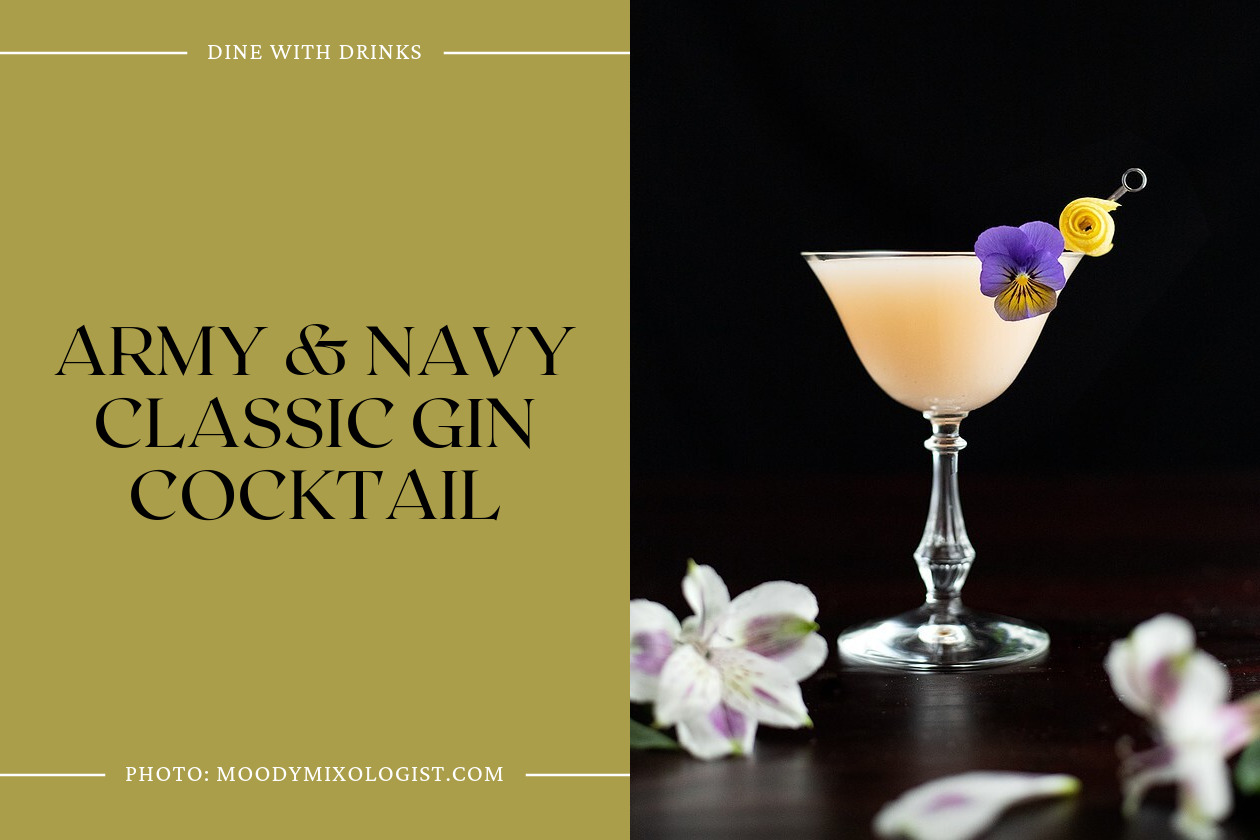 The Army & Navy Classic Gin Cocktail is a unique twist on gin, combining lemon, orgeat, and bitters for a perfect balance of tartness and sweetness. The cocktail has a slight tiki vibe, making it a great addition to any Tiki Bitters Cocktail recipe list.
The recipe has been updated over the years to suit modern taste preferences, but the original flavors of gin, lemon, and orgeat remain at the forefront. If you're looking for a refreshing and unique gin cocktail, the Army & Navy Classic Gin Cocktail is definitely worth a try.