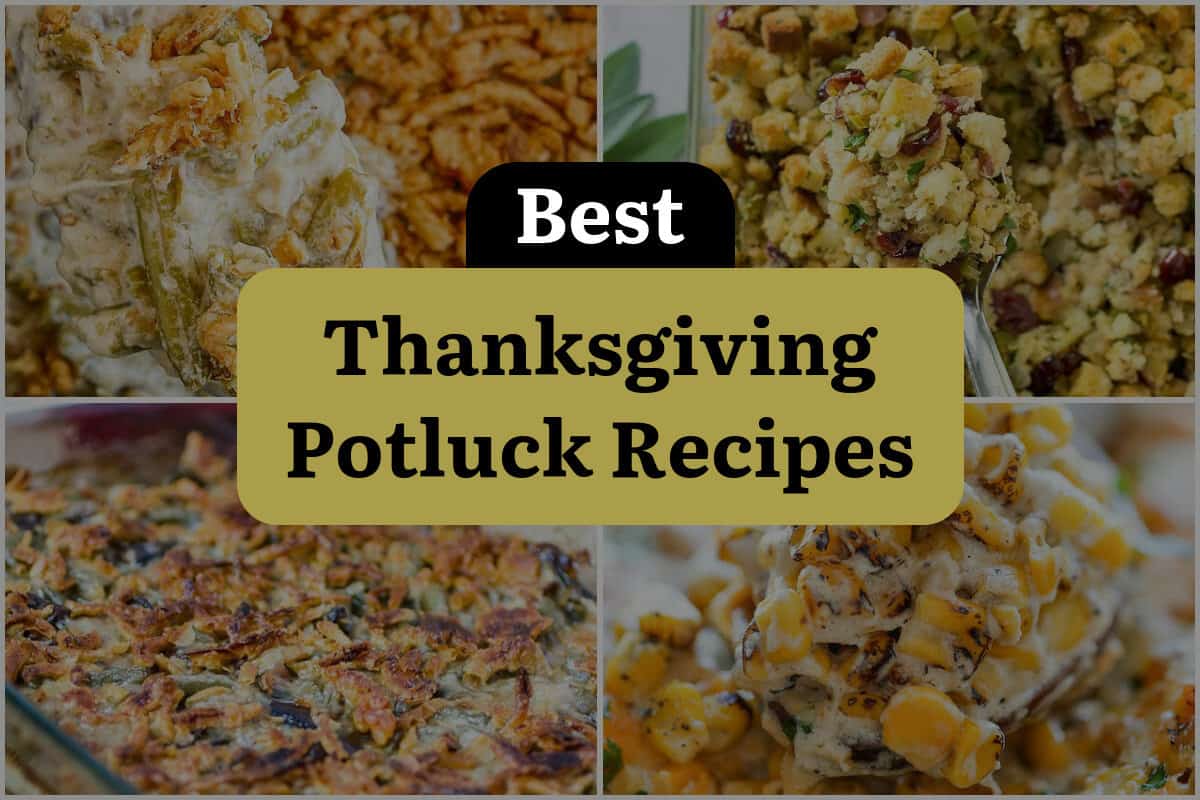 Thanksgiving is a time to gather with loved ones and celebrate all that we are grateful for. And what better way to do that than by hosting a potluck feast? Potlucks are a wonderful opportunity for everyone to contribute their favorite dishes, creating a diverse and delicious spread.
Whether you're a seasoned host or a first-time participant, this blog post will guide you through the best Thanksgiving potluck recipes that are sure to impress your guests. From savory sides to decadent desserts, get ready to discover a mouthwatering collection of dishes that will make your potluck the talk of the town. So, grab a pen and paper, because you'll want to jot down these must-try recipes!
1. Crockpot Green Bean Casserole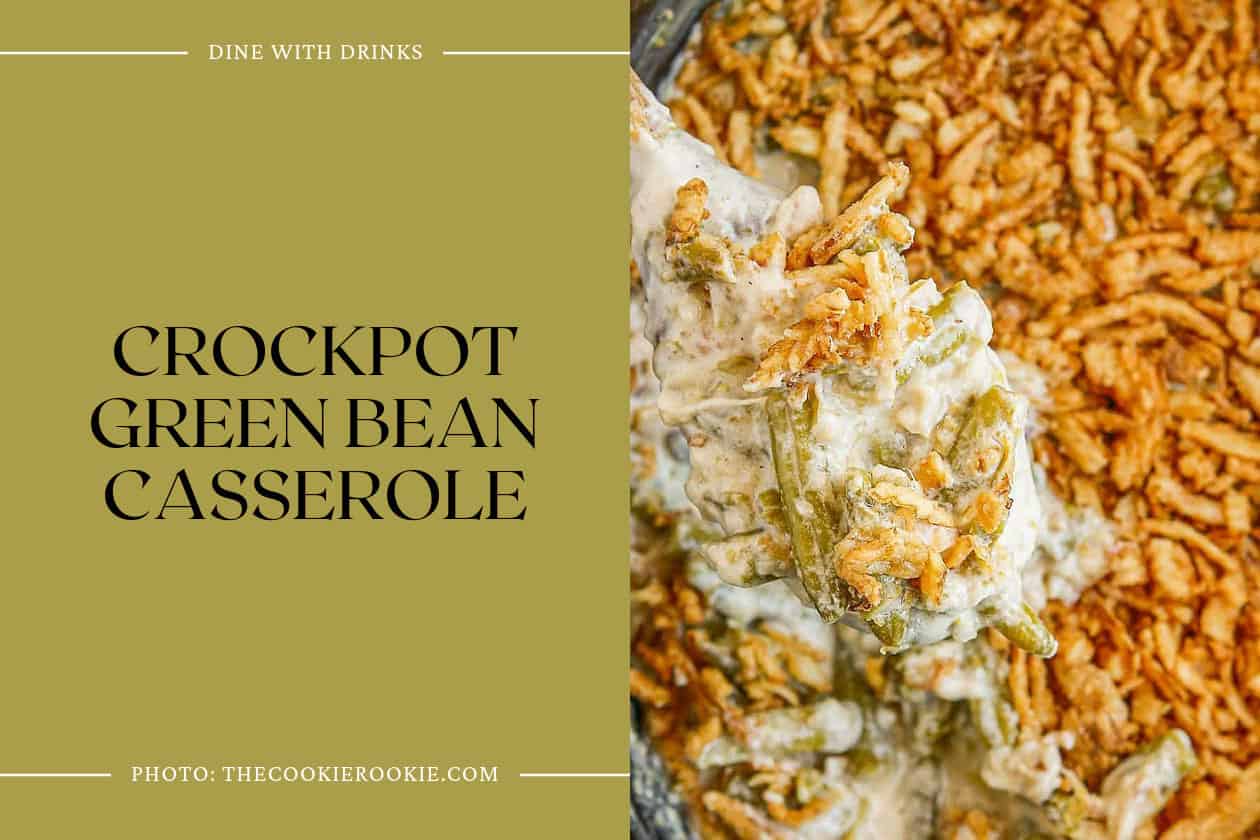 Crockpot Green Bean Casserole is a simple and delicious Thanksgiving side dish. Made with creamy mushroom soup, green beans, and topped with crispy fried onions, it's a crowd-pleaser that can be prepared in advance.
The slow cooker does all the work, leaving you with more time to focus on other dishes. This recipe is a must-try for any potluck gathering.
2. Homemade Stuffing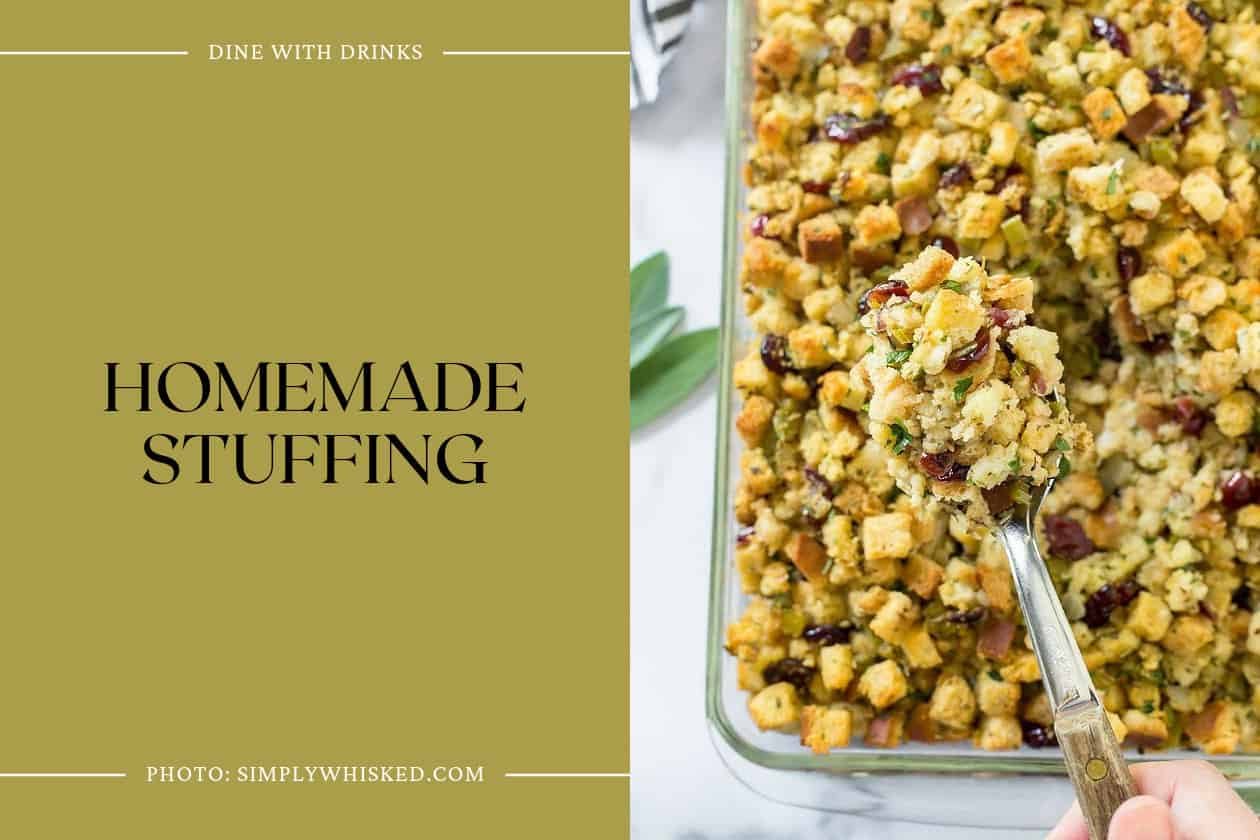 Homemade Stuffing is a flavorful and customizable Thanksgiving staple. Made with croutons or unseasoned stuffing mix, it can be tailored to suit individual tastes.
The addition of sautéed onions, celery, dried herbs, and cranberries adds depth and a touch of sweetness. This recipe can be made ahead of time and baked to perfection. A must-have for any Thanksgiving potluck.
3. Gouda, Bacon and Portabella Mushroom Green Bean Casserole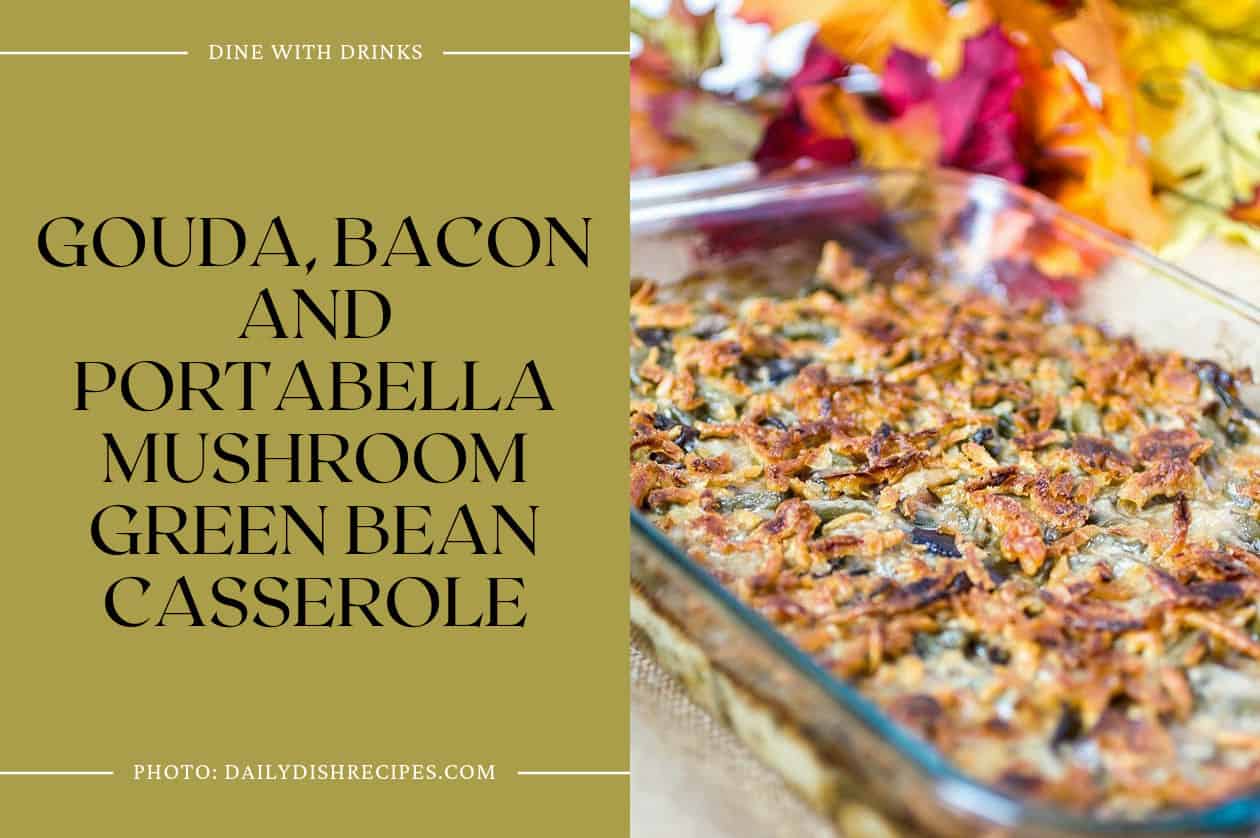 The Gouda, Bacon and Portabella Mushroom Green Bean Casserole is a delicious twist on the classic green bean casserole. With the addition of bacon and portabella mushrooms, this dish brings a rich and savory flavor that is sure to impress.
The creamy Gouda cheese sauce adds a delightful creaminess to the dish, while the fried onions on top provide a satisfying crunch. Perfect for Thanksgiving or any potluck gathering, this recipe is a crowd-pleaser that will have everyone coming back for seconds.
4. Easy Creamed Corn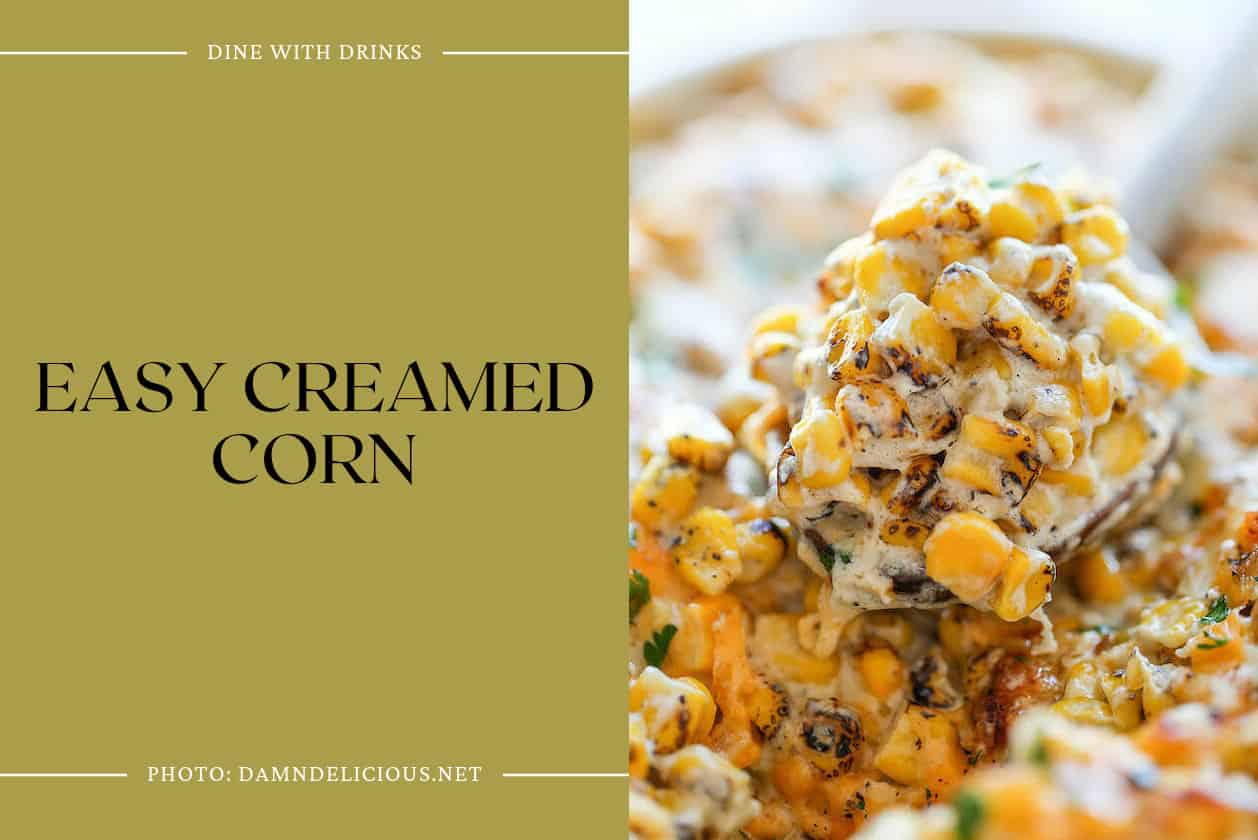 Easy Creamed Corn is a must-have side dish for Thanksgiving. It is incredibly creamy and buttery, with a cheesy, crusted topping that adds a delightful crunch. The use of PHILADELPHIA Cream Cheese gives it the perfect level of creaminess.
This recipe is fool-proof and can be made with frozen, canned, or roasted corn kernels. It takes just 30 minutes to make and is sure to be a crowd-pleaser at any potluck.
5. Sweet Potato Casserole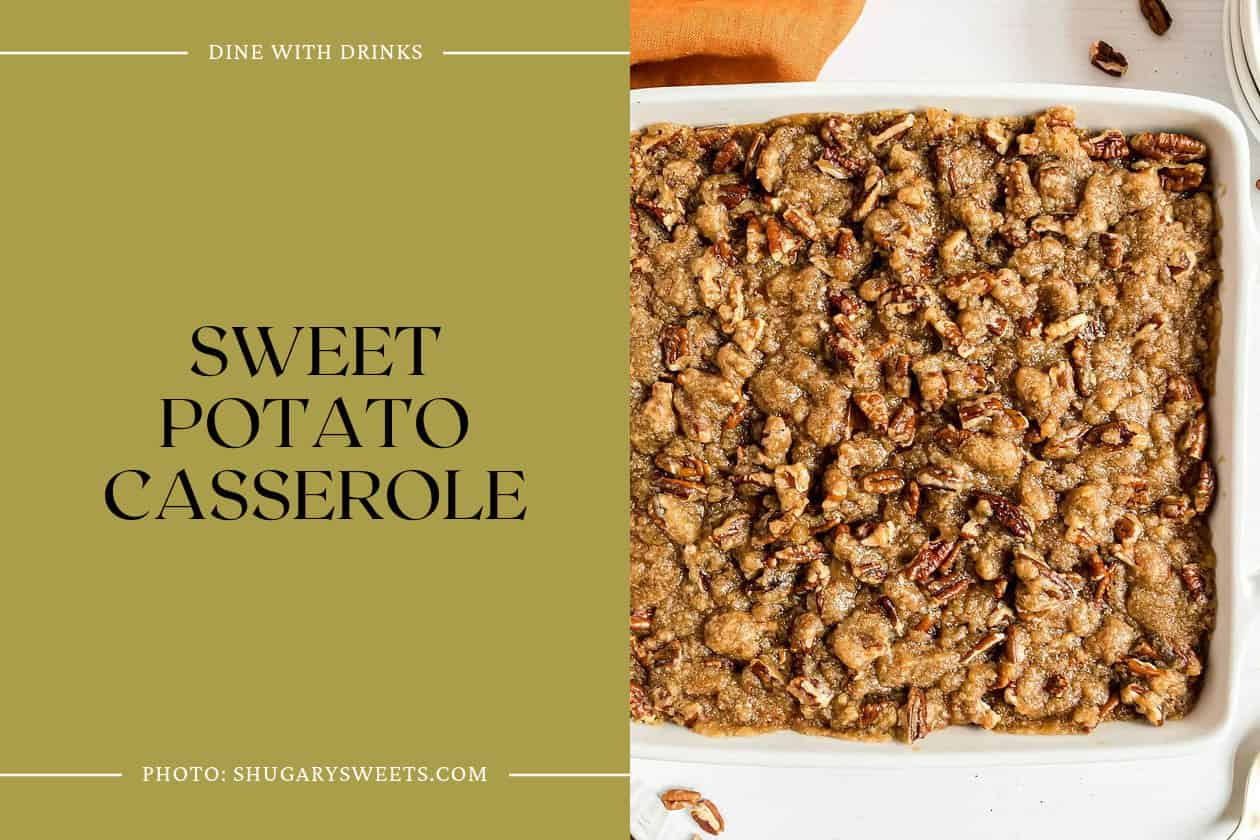 Sweet Potato Casserole is a delicious Thanksgiving potluck recipe that combines the sweetness of mashed sweet potatoes with a crunchy streusel topping. The nutty brown sugar crunch adds a delightful contrast to the dish.
It is a versatile recipe that can be customized to suit different preferences, making it a crowd-pleaser. Overall, Sweet Potato Casserole is a must-try dish for any Thanksgiving gathering.
6. Cornbread Stuffing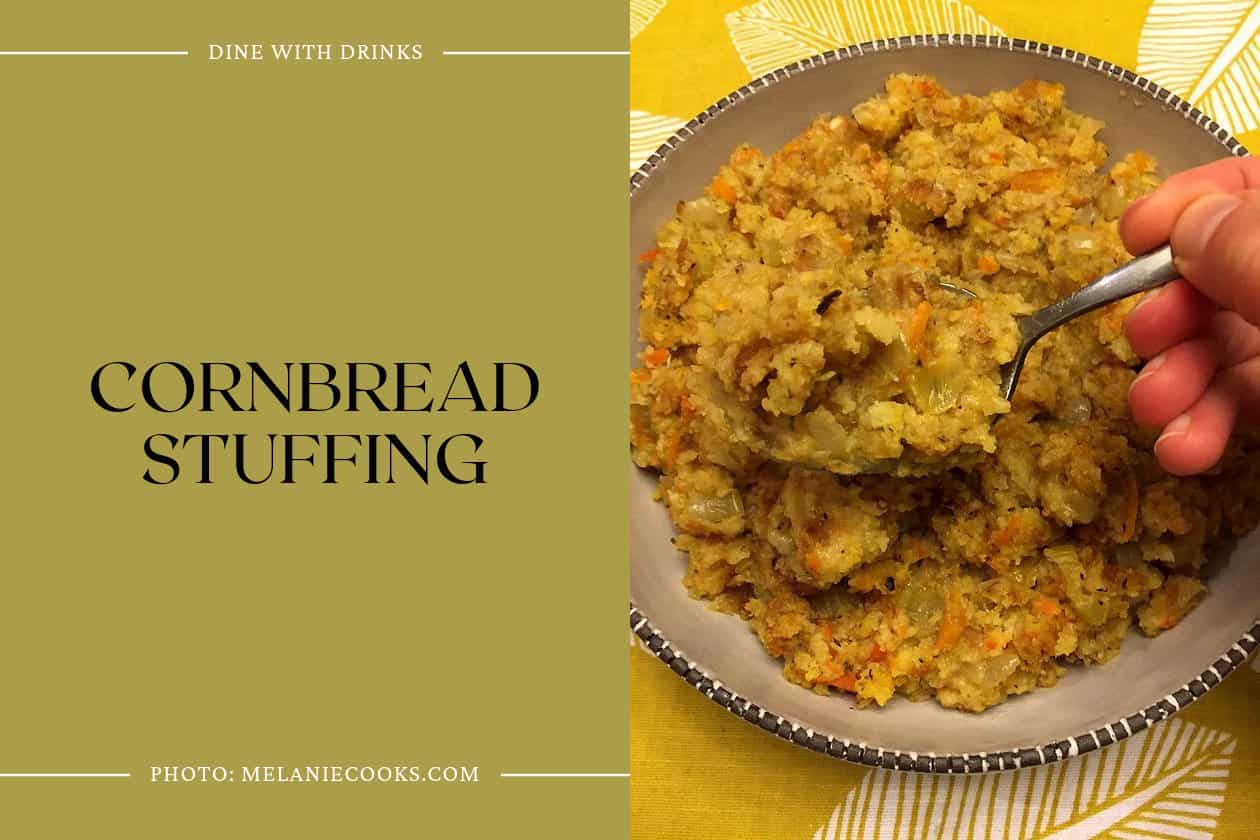 Cornbread stuffing is a must-have dish for Thanksgiving potlucks. This recipe combines crumbled cornbread with sautéed onions, celery, garlic, and carrots, seasoned with Italian herbs, and baked to perfection. The result is a mouthwatering stuffing that is both savory and addictive.
Whether you use homemade or store-bought cornbread, this easy-to-make dish will be a hit with your holiday guests. Baking the stuffing outside of the bird ensures food safety and allows for a larger portion. Plus, it can be made ahead of time, making your Thanksgiving preparations easier. Try this delicious cornbread stuffing and watch it disappear from the table!
7. Southern Fried Cabbage and Bacon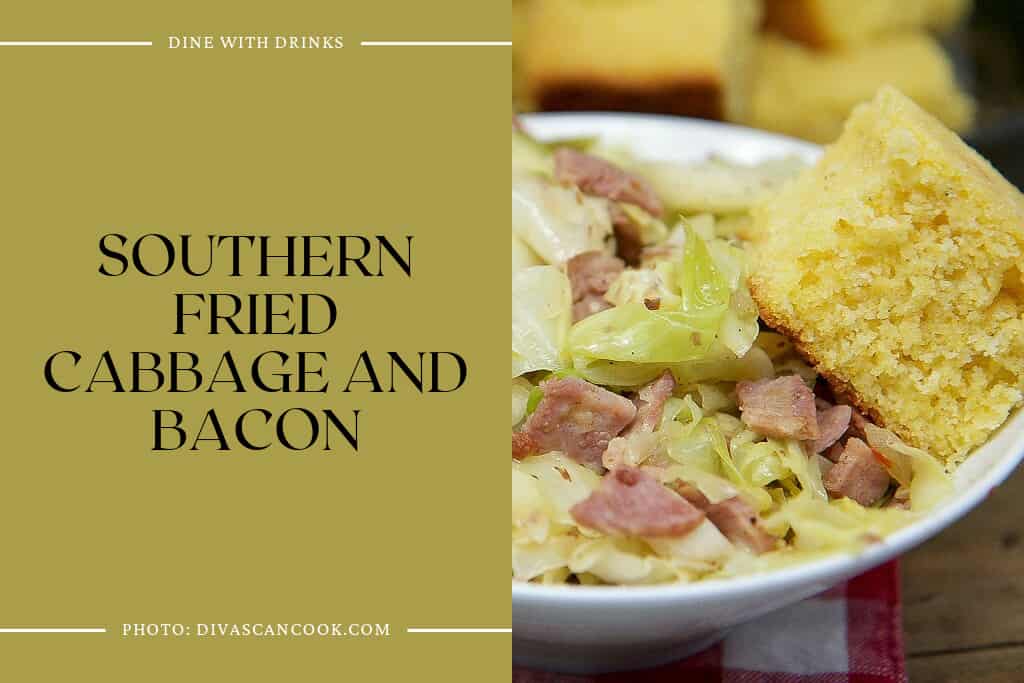 Southern Fried Cabbage and Bacon is a flavorful and hearty dish that is perfect for Thanksgiving potlucks. The combination of smoky bacon, caramelized onions, and garlic creates a savory and satisfying flavor profile.
It can be enjoyed as a main meal or a side dish, and pairs well with cornbread or roasted chicken. The recipe calls for a generous amount of bacon, adding an extra layer of deliciousness. Overall, this dish is a crowd-pleaser that will leave you wanting more.
8. Turkey and Stuffing Meatballs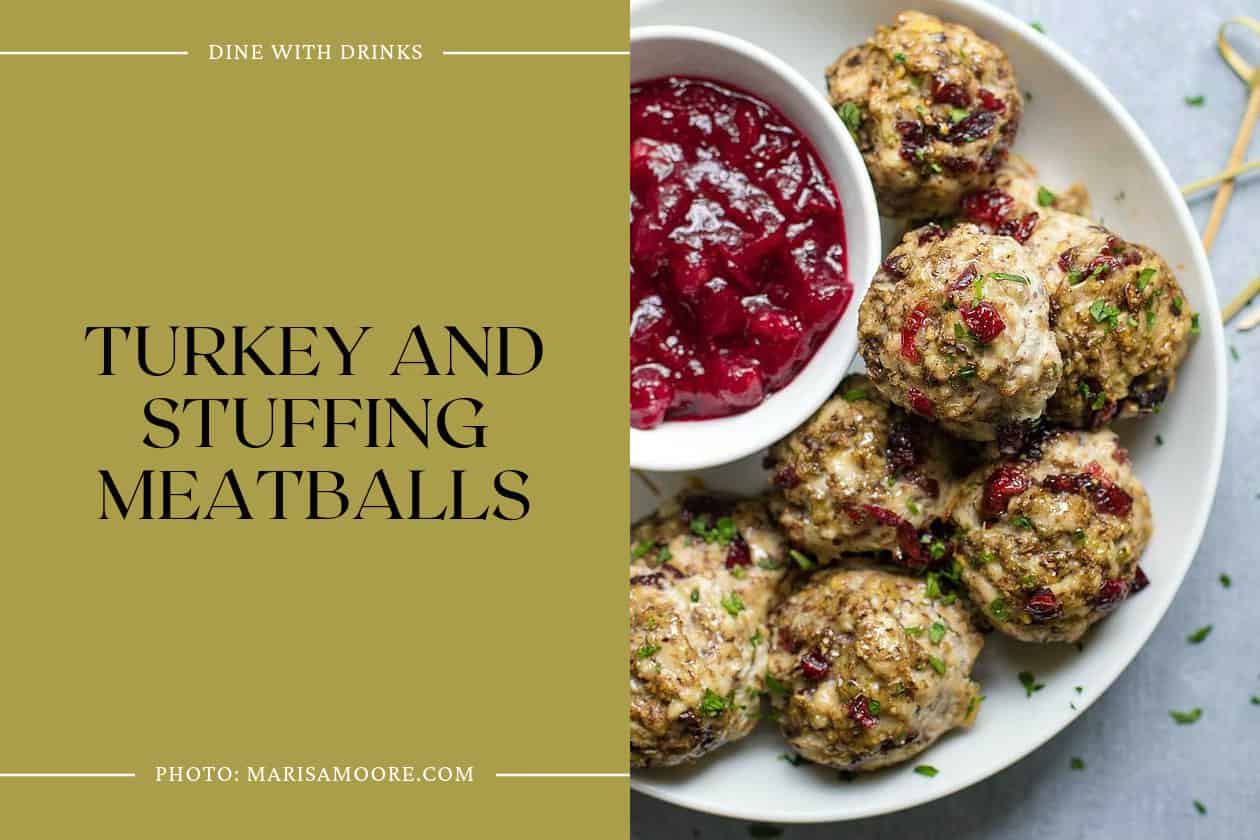 These Turkey and Stuffing Meatballs are a delicious and convenient addition to any Thanksgiving potluck. Made with finely chopped mushrooms, lean ground turkey, and traditional stuffing ingredients like onions and celery, these meatballs capture the flavors of Thanksgiving in one bite.
The addition of dried cranberries adds a pop of sweetness, while the optional cranberry dipping sauce adds a festive twist. With the option to freeze and reheat, these meatballs are a convenient choice for last-minute guests. Overall, these Turkey and Stuffing Meatballs are a crowd-pleasing appetizer that will impress your friends and family at any holiday gathering.
9. Slow Cooker Apple Cider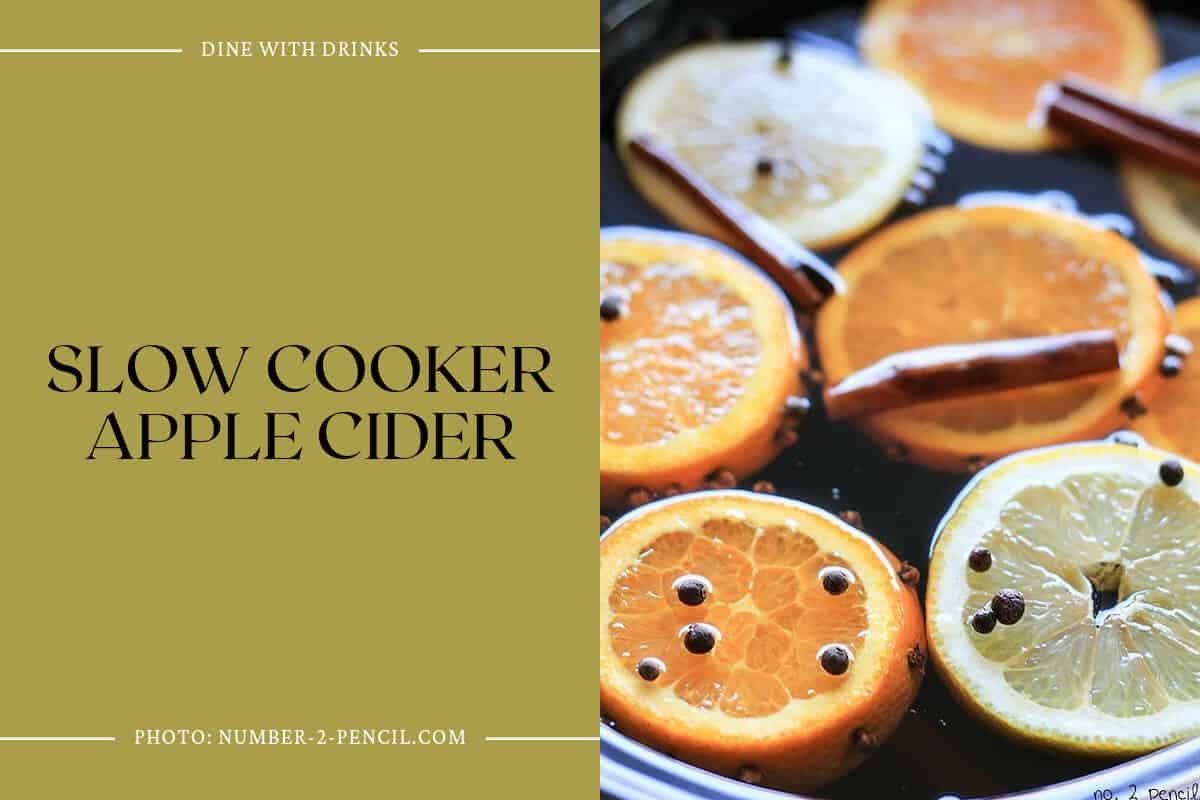 Slow Cooker Apple Cider is a delicious and easy-to-make recipe for the holiday season. It involves simmering apple juice with oranges, lemons, and spices in a slow cooker for at least 4 hours.
The result is a fragrant and flavorful apple cider that can be enjoyed by all. It can also be made ahead of time and reheated when needed. Perfect for a Thanksgiving potluck!
10. Candy Corn Punch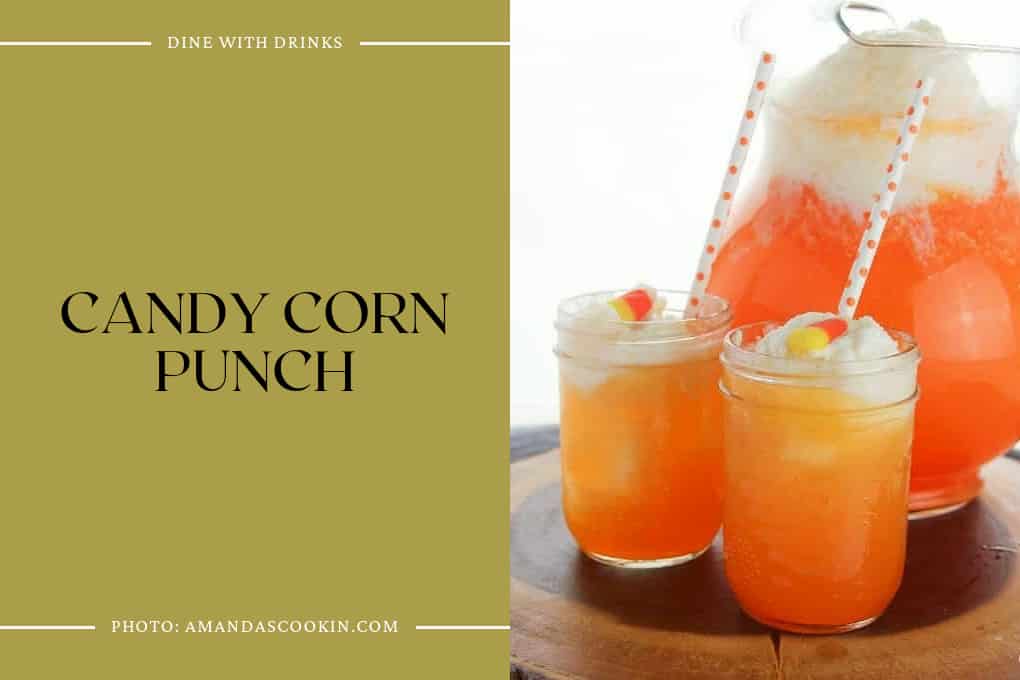 Candy Corn Punch is a festive and fun non-alcoholic drink that is perfect for fall get-togethers and Thanksgiving gatherings. It features layers of mango and orange flavors, with a hint of creaminess from the vanilla ice cream.
The addition of candy corn as a garnish adds a cute touch. It's a great option for both kids and adults to enjoy during the holiday season.
11. Grape Jelly Crockpot Meatballs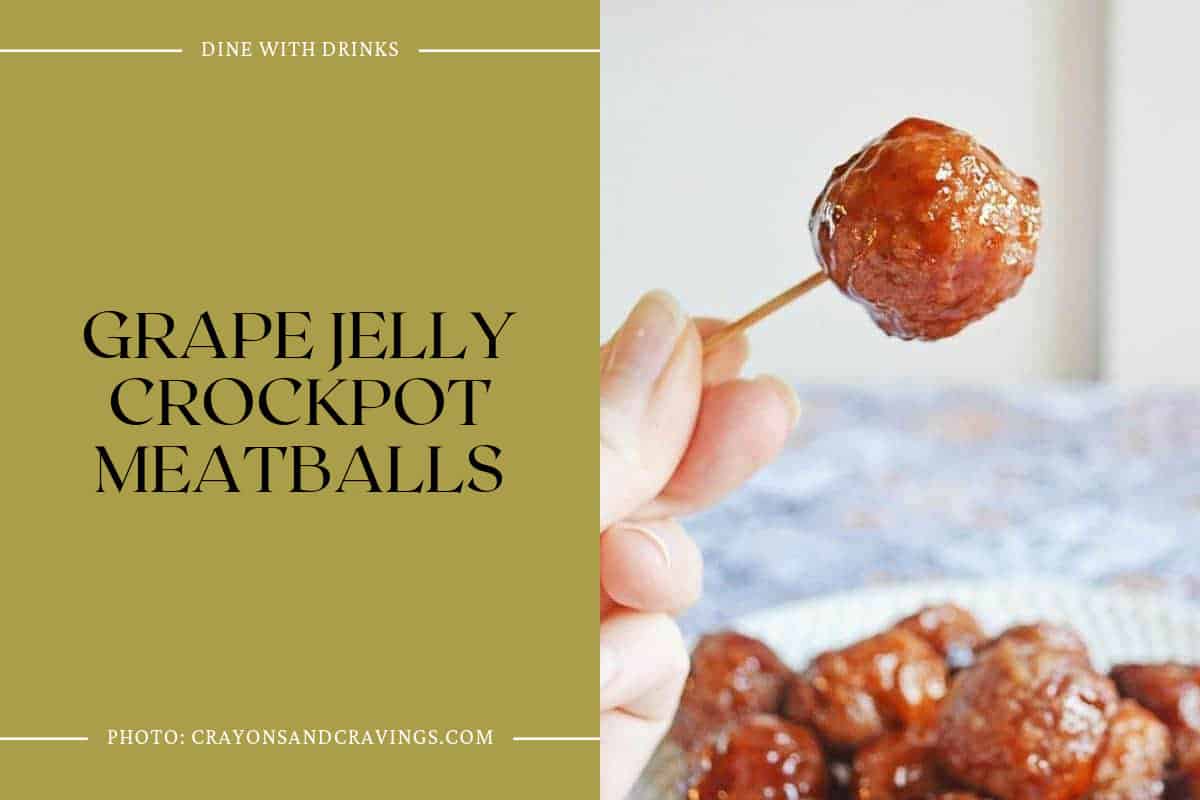 Grape Jelly Crockpot Meatballs are a simple and delicious appetizer for potlucks and parties. Made with just four ingredients – frozen meatballs, BBQ sauce, grape jelly, and cayenne pepper – these meatballs are easy to prepare in the crockpot.
They are a crowd-pleaser and can be adjusted to suit different spice preferences. Perfect for any occasion where you need to feed a large group of people.