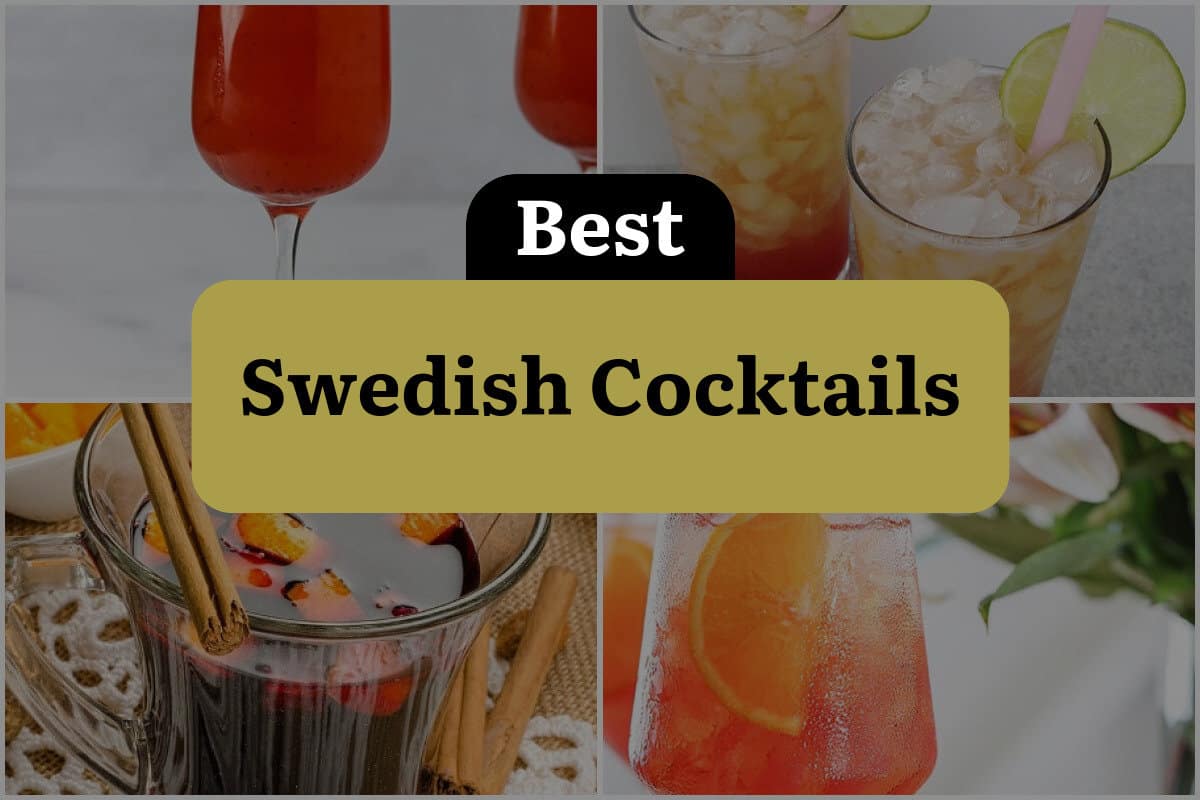 Sweden is a country of stunning natural beauty, rich cultural heritage, and a thriving modern society. The Swedish people are known for their love of good food, fine wine, and excellent craft beer.
However, there is one area of Swedish culture that is often overlooked by outsiders, and that is the art of mixology.
Swedish cocktail recipes are some of the most innovative and exciting in the world. They combine traditional ingredients with modern techniques to create drinks that are both delicious and visually stunning.
Whether you are a seasoned mixologist or a curious beginner, there is something for everyone in the world of Swedish cocktails.
Sweden's long, cold winters have inspired many of the country's most famous cocktails. Mulled wine, or "glögg," is a staple of Swedish Christmas celebrations. This warm, spiced wine is the perfect antidote to the chilly weather outside.
Other winter cocktails include the "hot toddy," made with whiskey, honey, and lemon, and the "Swedish coffee," which is coffee spiked with aquavit, a traditional Swedish liquor.
In the summer months, Swedish cocktails take on a lighter, more refreshing character. The "Hugo" cocktail, made with elderflower syrup, Prosecco, and mint, is a favorite among Swedes and visitors alike.
Other popular summer cocktails include the "Swedish Pimm's Cup," made with Swedish Pimm's, ginger ale, and fresh fruit, and the "Swedish Mule," a twist on the classic Moscow Mule that includes lingonberry juice.
In this blog post, we will explore some of the best Swedish cocktail recipes and provide tips on how to make them at home.
From classic winter warmers to refreshing summer sips, we'll help you discover the delicious world of Swedish mixology. So, grab a shaker and let's get started!
1. Swedish 75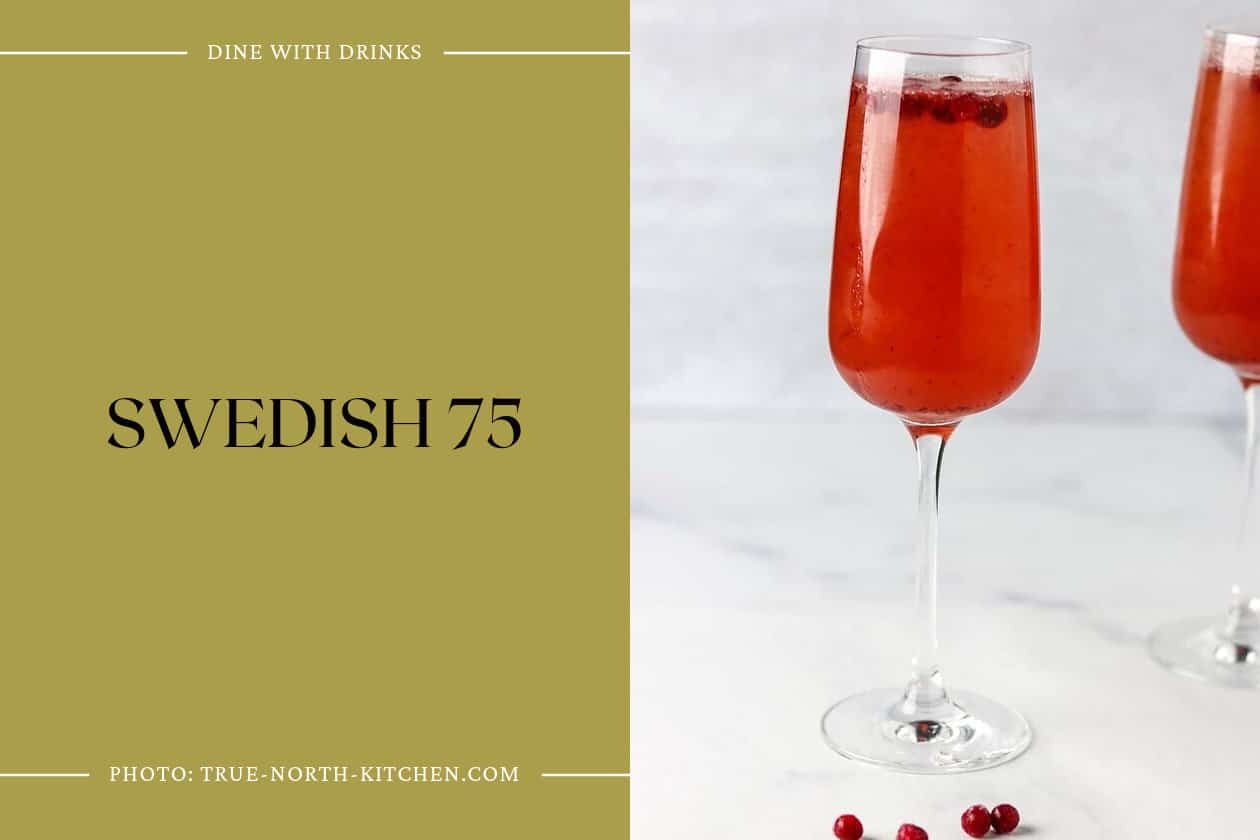 The Swedish 75 is a refreshing and easy-to-make cocktail that is perfect for any occasion. This Nordic twist on the classic French 75 adds a subtle berry tang to the mix with the addition of lingonberry preserves. The bright and citrus-y concoction of fresh lemon juice, gin, and sparkling wine creates a rosy-hued, berry-infused cocktail that is sure to impress your guests.
With a short and sweet list of readily accessible ingredients, the Swedish 75 is a must-try for anyone who enjoys a good champagne-based cocktail. If you're looking for a festive and elegant way to start your evening, this cocktail is the perfect choice. So why not give it a try and see for yourself why the Swedish 75 is quickly becoming a fan favorite?
2. Dala Horse Cocktail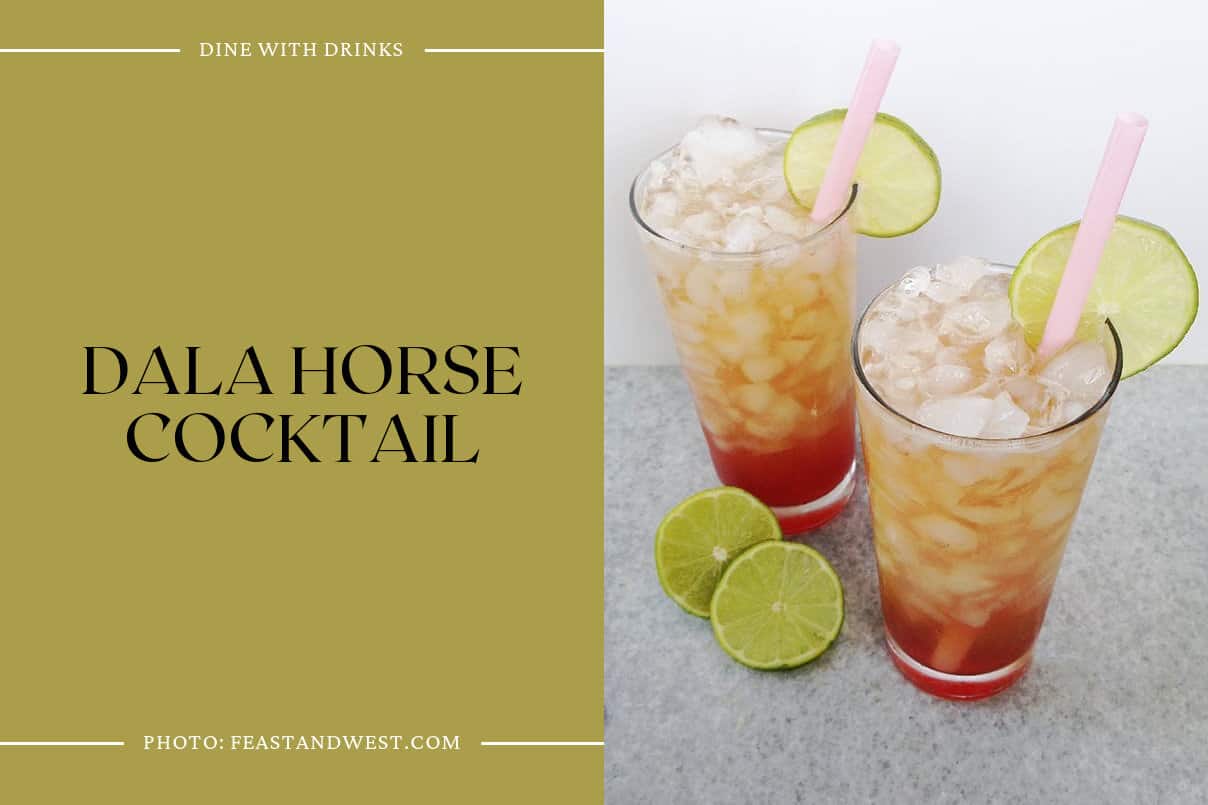 The Dala Horse Cocktail is a Swedish-inspired twist on the classic Moscow Mule. This refreshing cocktail is made with lingonberry syrup, ginger beer, lime, and vodka, resulting in a sweet-tart flavor that is both smooth and full-bodied.
Lingonberries, a staple in Scandinavian cuisine, add a bright and unique flavor to this cocktail. The name of the cocktail is inspired by the Dala Horse, a popular Swedish handicraft and souvenir. Overall, the Dala Horse Cocktail is a must-try for anyone looking to explore the flavors of Sweden in their cocktail creations.
3. Swedish Glögg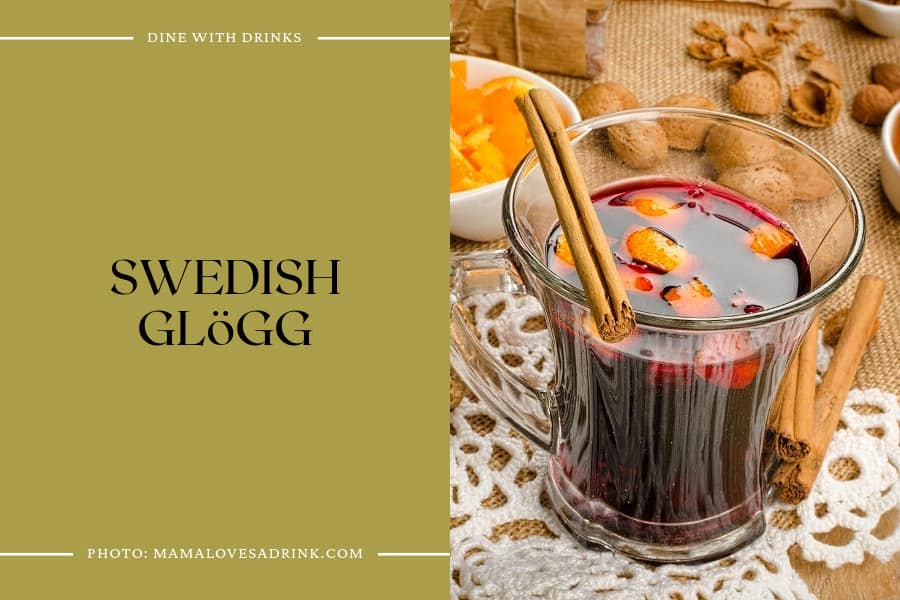 Swedish Glögg is a traditional winter beverage from Scandinavia. It's a spiced, warming, and strong mulled wine that is perfect for the festive season. The recipe involves simmering wine and port with spices and sugar, and then adding slivered almonds and raisins.
It's a great make-ahead drink that can be served hot or cold, making it a versatile drink for any occasion. If you're looking for a festive and warming drink to enjoy with your loved ones, then Swedish Glögg is the perfect choice.
4. Lingonberry Aperol Spritz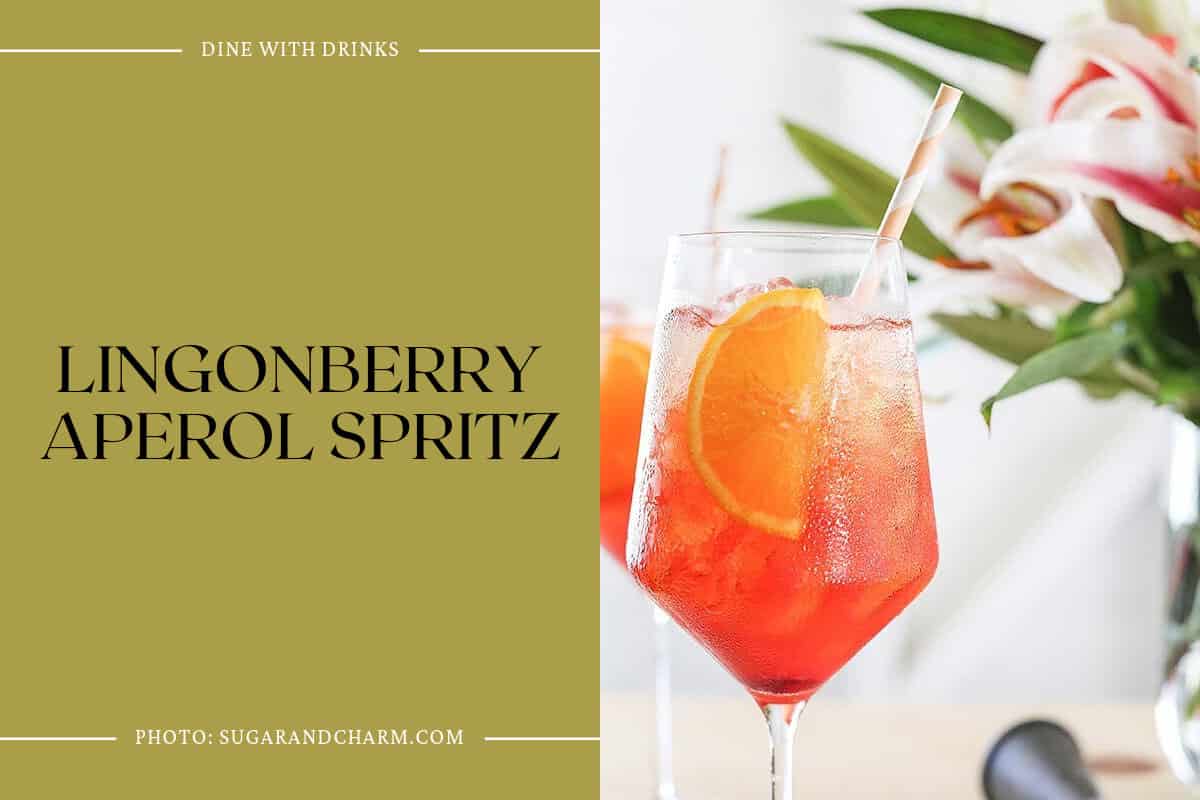 The Lingonberry Aperol Spritz is a refreshing twist on the classic Italian Aperol Spritz. This cocktail recipe adds a dash of Swedish lingonberry syrup, giving it a unique and delicious flavor that perfectly complements the orange in the drink.
Lingonberry is a staple in Scandinavian cuisine and adds a sour and tart taste to the cocktail. The Lingonberry Aperol Spritz is a must-try for anyone looking for a refreshing and unique summer cocktail.
5. Aquavit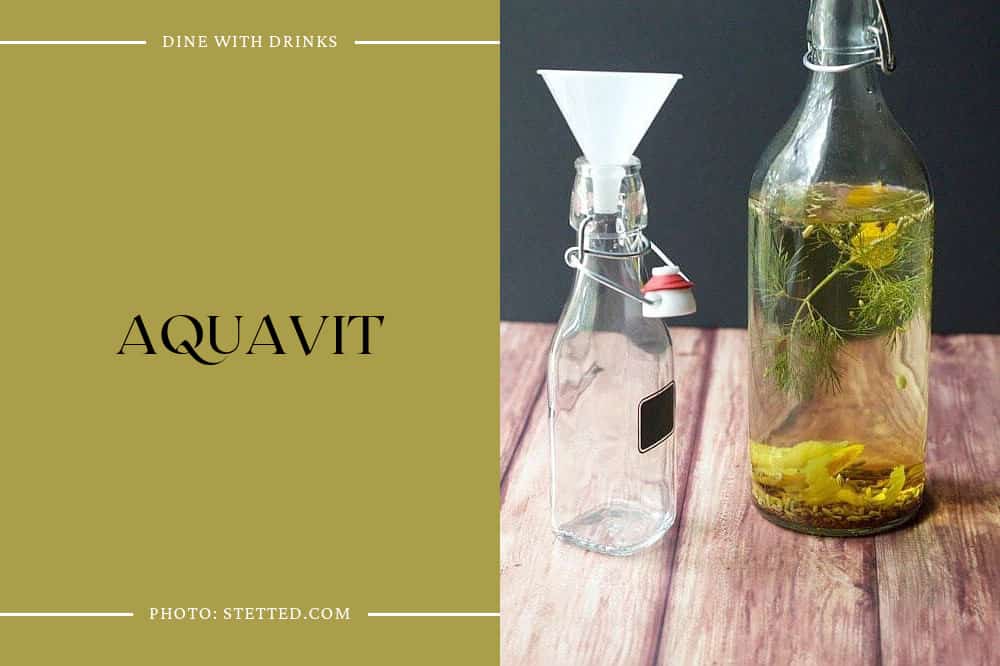 Aquavit is a classic Scandinavian spirit infused with herbs and spices, such as dill and caraway. It is traditionally served ice-cold in small shots, but can also be used in place of vodka for a distinctly herbal cocktail.
Aquavit is a versatile spirit that can also be used in recipes for mustard, cured salmon, or even jams to create a boozy, savory fruit jam.