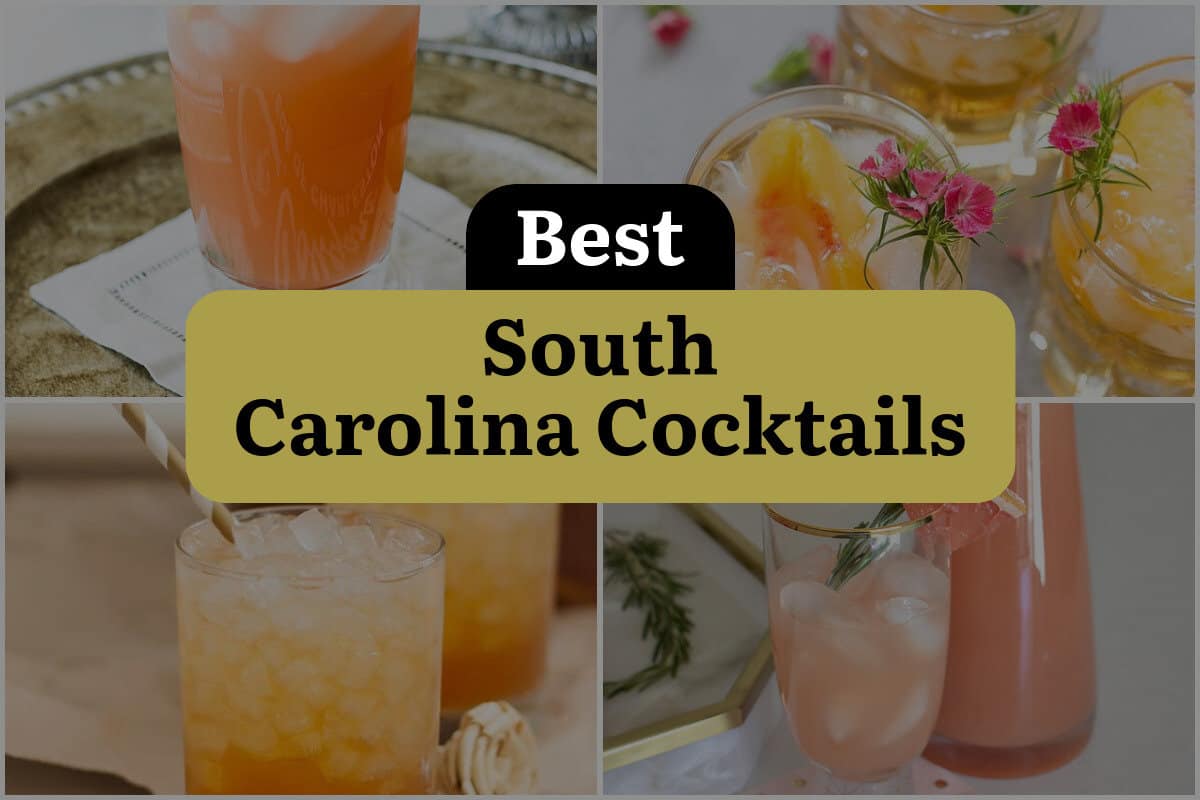 South Carolina is a state filled with history, culture, and tradition. From its stunning coastline to its charming towns, the Palmetto State is a true gem in the American South.
And what better way to experience the unique flavors of South Carolina than through its cocktails?
Whether you're a local or a visitor, there's no denying the charm and appeal of South Carolina's cocktail scene.
From classic recipes that have been passed down for generations to exciting new creations, there's something for everyone in this state.
But what makes South Carolina cocktails so special? It's all about the ingredients. From the state's famous peaches to its rich bourbon, the cocktails of South Carolina are infused with the flavors of the land.
And with so many talented bartenders and mixologists working their magic across the state, it's no wonder that South Carolina cocktails are some of the best in the country.
So if you're looking to experience the true taste of South Carolina, be sure to check out some of the state's best cocktail recipes.
From the Lowcountry to the Upstate, there's a world of flavor waiting for you in every glass. So sit back, relax, and let the taste of South Carolina wash over you.
1. The Charleston Fizz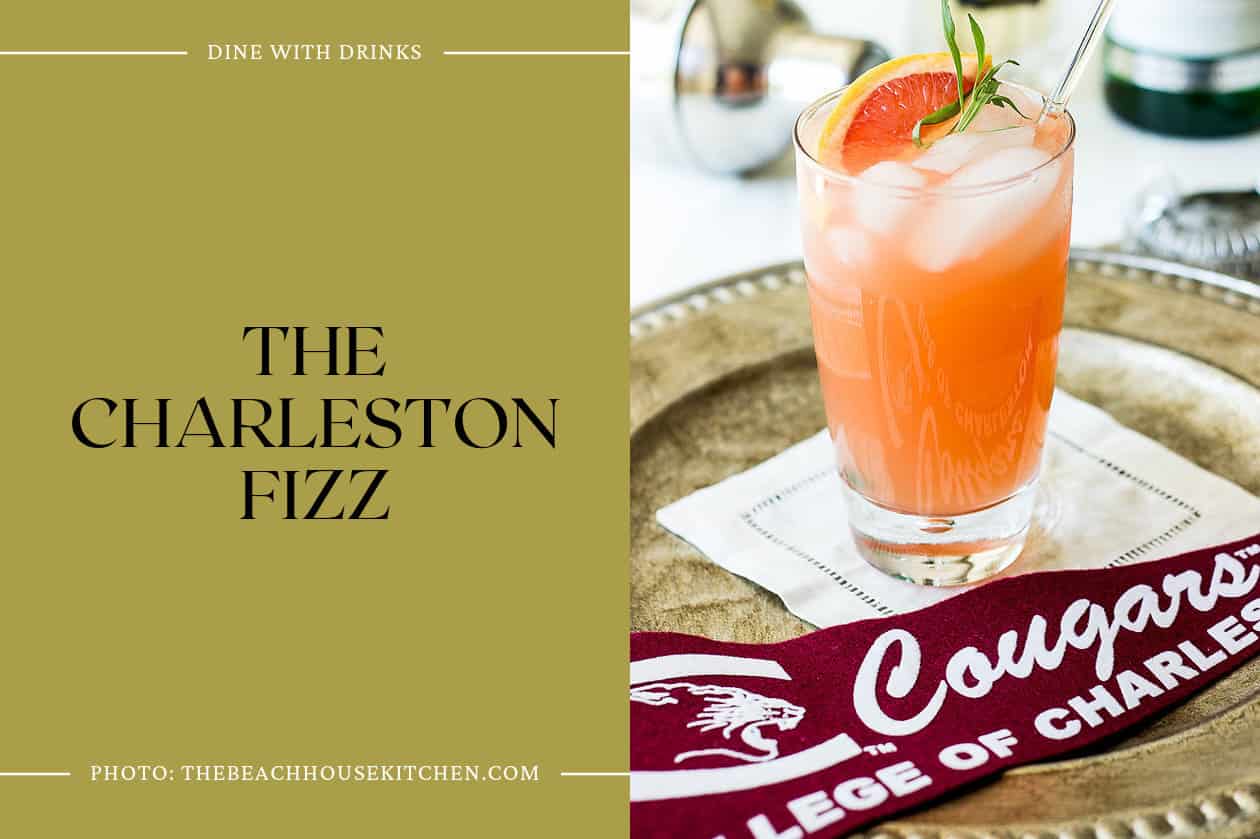 The Charleston Fizz is a refreshing cocktail that is perfect for any special celebration. This cocktail is inspired by the sodas at the Cannonborough Beverage Company in Charleston and is made with gin, Ruby Red grapefruit juice, St. Germain elderflower liqueur, simple syrup, club soda, and fresh tarragon.
The combination of these ingredients creates a sweet and refreshing taste that is sure to please any palate. The Charleston Fizz is a great cocktail to enjoy during a graduation party or any other special occasion. If you're looking for a delicious cocktail to try, the Charleston Fizz is definitely worth a taste!
2. Sweet Georgia Peach Smash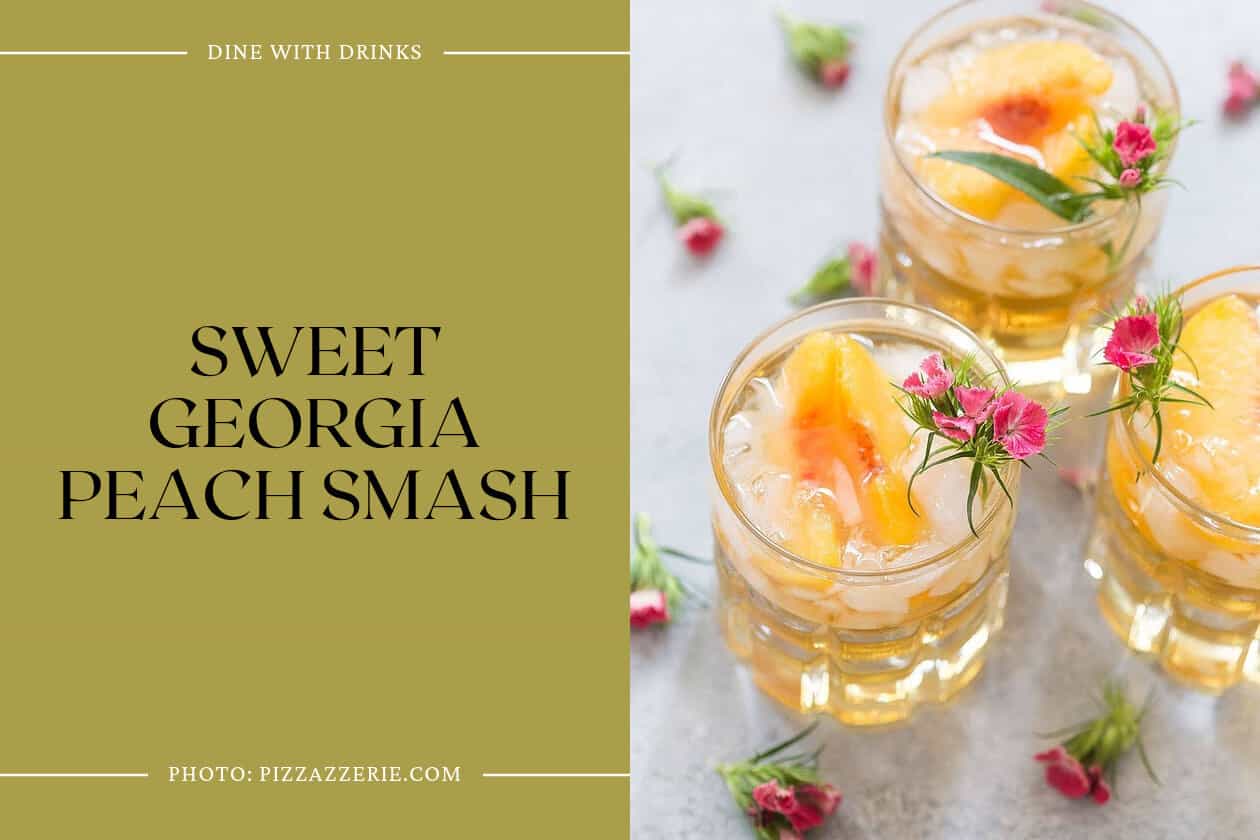 The Sweet Georgia Peach Smash is a must-try cocktail for anyone looking for a refreshing and fruity drink. Made with Old Camp Whiskey, a peach pecan flavored whiskey, this cocktail is infused with the perfect amount of peach flavor.
The addition of Sweet Williams adds a pop of color and a touch of fun to this already delicious drink. This cocktail is perfect for sipping on a hot summer day or for impressing guests at a bridal shower. If you're a fan of bourbon or whiskey, this cocktail is definitely worth trying. Don't miss out on this South Carolina specialty!
3. Charleston Light Dragoon's Punch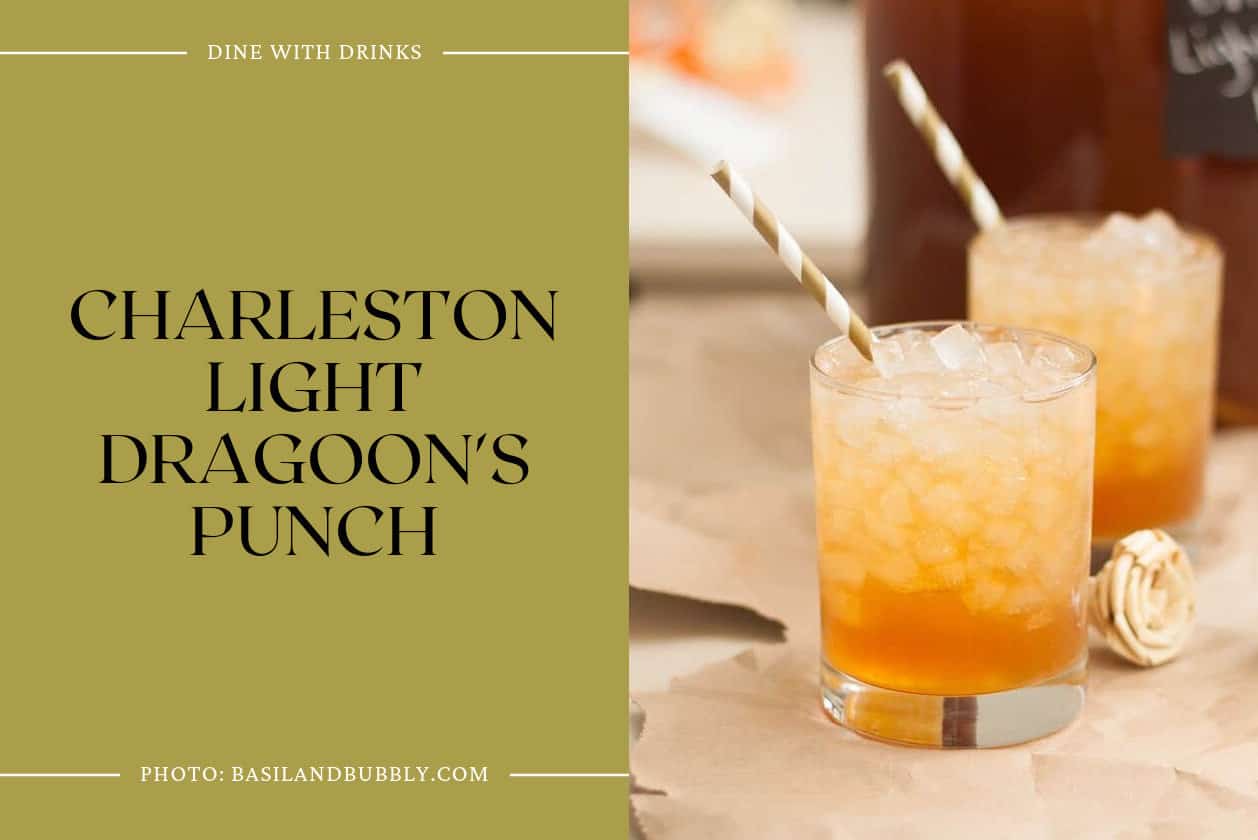 The Charleston Light Dragoon's Punch is a signature drink that has been around for centuries and is a must-try for anyone visiting South Carolina. This deceptively refreshing cocktail packs a punch that can knock you out if you're not careful. It's a large batch cocktail that's perfect for hosting a party or sharing with friends.
The original recipe calls for more sugar, but it has been scaled back for a more balanced taste. The cocktail is a perfect blend of rum, brandy, black tea, lemon juice, and sugar, and it's garnished with lemon slices and grated nutmeg. The Charleston Light Dragoon's Punch is a classic cocktail that has stood the test of time and is still enjoyed by many today.
4. Vodka Charleston Fizz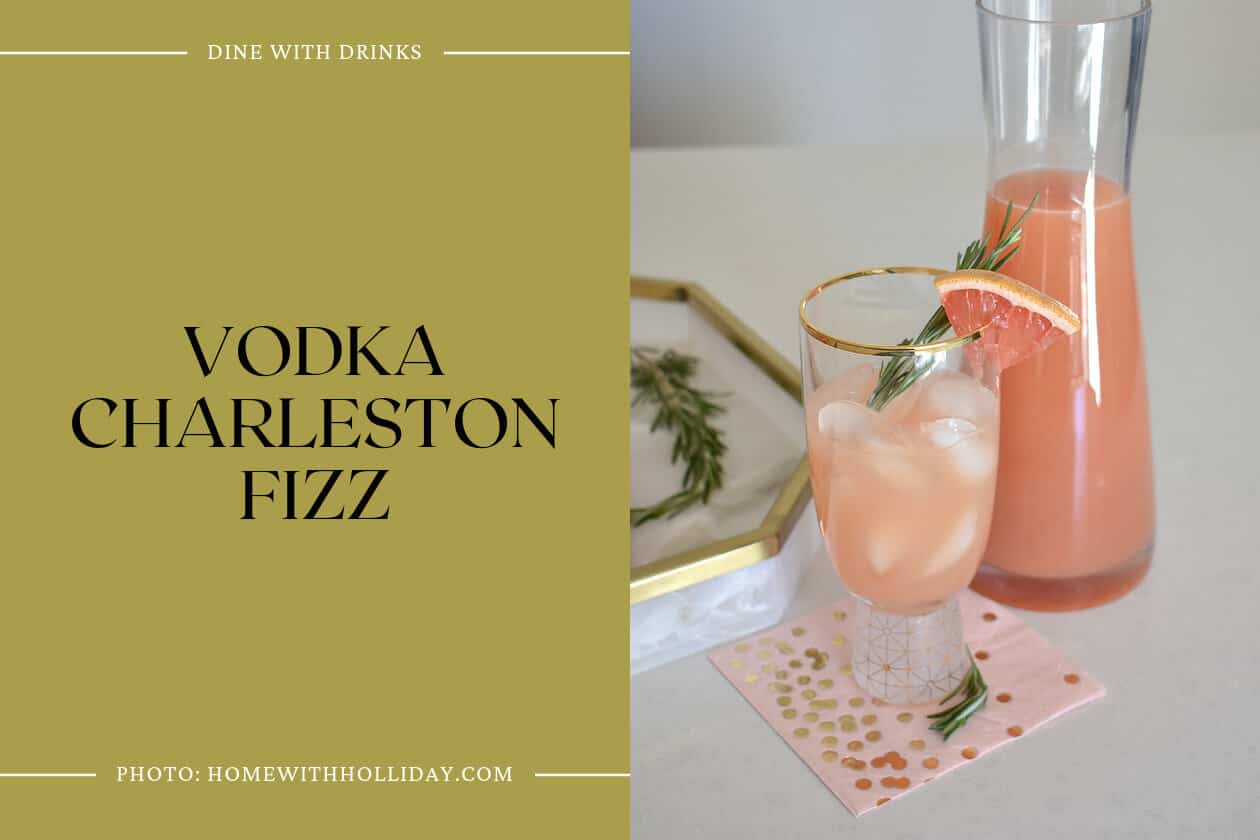 The Vodka Charleston Fizz with Rosemary is a refreshing and delightful cocktail that perfectly captures the essence of South Carolina. This cocktail is a twist on the traditional Charleston Fizz, with vodka replacing gin and rosemary replacing tarragon.
The addition of St. Elder Pamplemousse Liqueur and Pink Grapefruit Liqueur give it a tangy and fresh taste, while Greenbar Distillery TRU Vodka adds a smooth finish. The cocktail is a beautiful blush pink color, making it perfect for any special occasion. If you're looking for a unique and delicious cocktail to impress your guests, the Vodka Charleston Fizz with Rosemary is a must-try.
5. Moroccan Spiced Mint Tea Juleps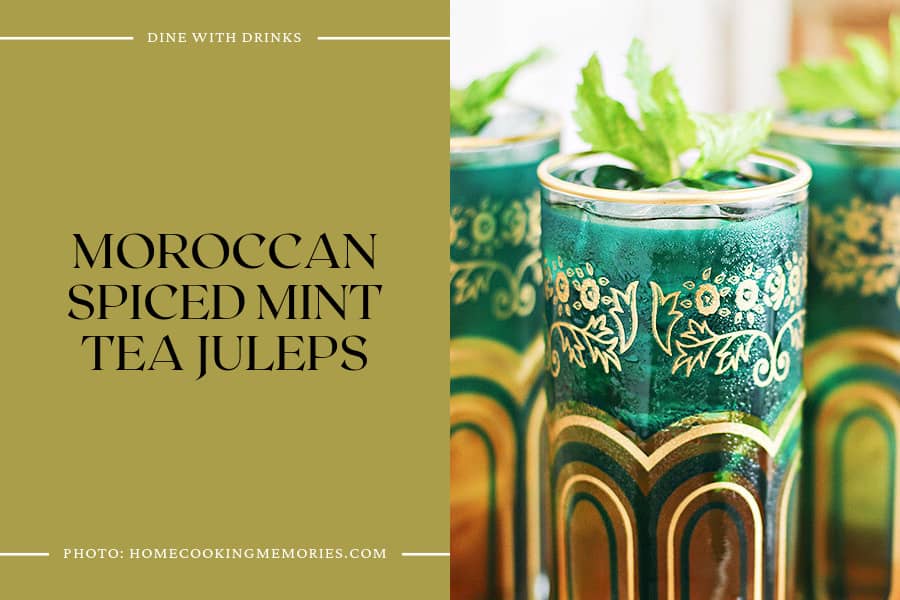 If you're looking for a unique twist on the classic Mint Julep, the Moroccan Spiced Mint Tea Julep is a must-try. This cocktail features Moroccan mint iced tea, bourbon, and a sweet and spicy simple syrup made with ginger, cinnamon, and cloves.
The flavors are perfectly balanced, with the mint and sweet tea flavors complementing the warmth of the spices and bourbon. The cocktail is served in a beautiful Moroccan tea glass, adding to the exotic feel of the drink. If you're a fan of international flavors and want to try something new, the Moroccan Spiced Mint Tea Julep is definitely worth a taste.