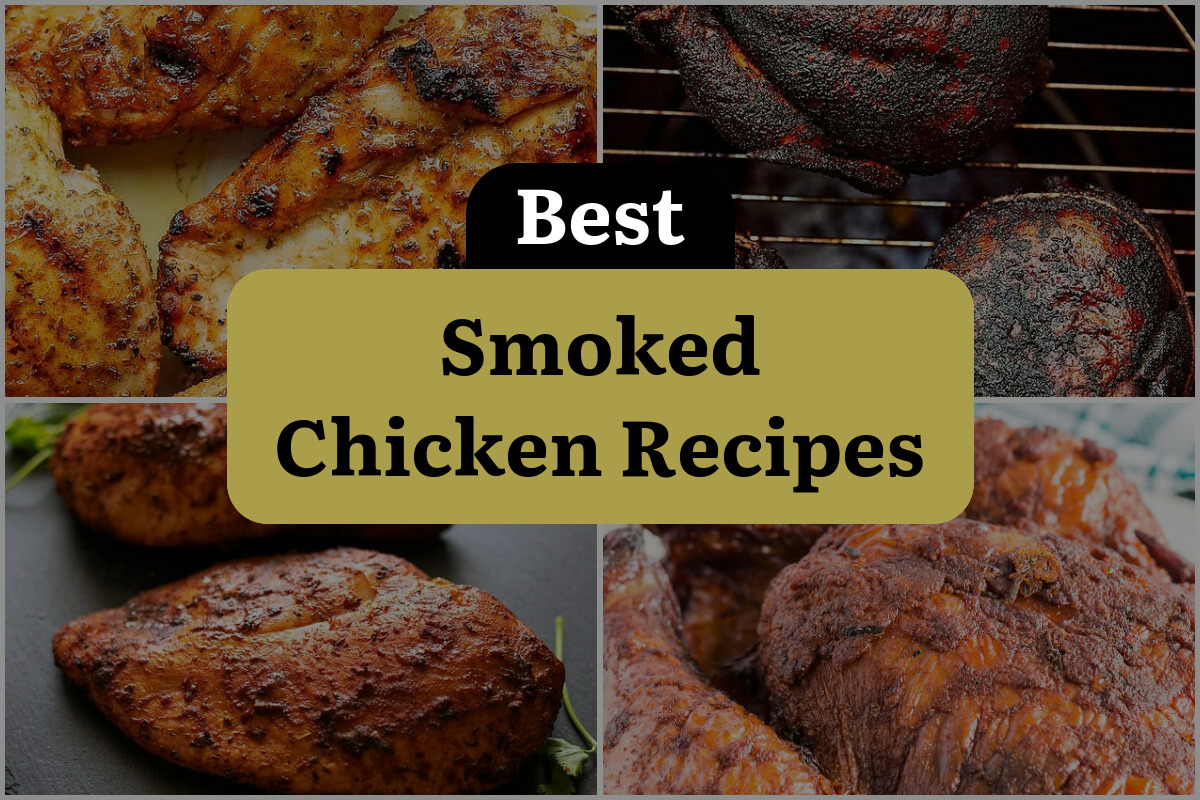 Are you a fan of smoky and tender chicken? Look no further! In this blog post, we will explore the best smoked chicken recipes that will leave you craving for more.
Whether you prefer a classic BBQ flavor or want to experiment with unique marinades, we've got you covered. Get ready to fire up your smoker and dive into a world of mouthwatering flavors. Let's discover the secrets to perfectly smoked chicken together!
1. Smoked Chicken Breast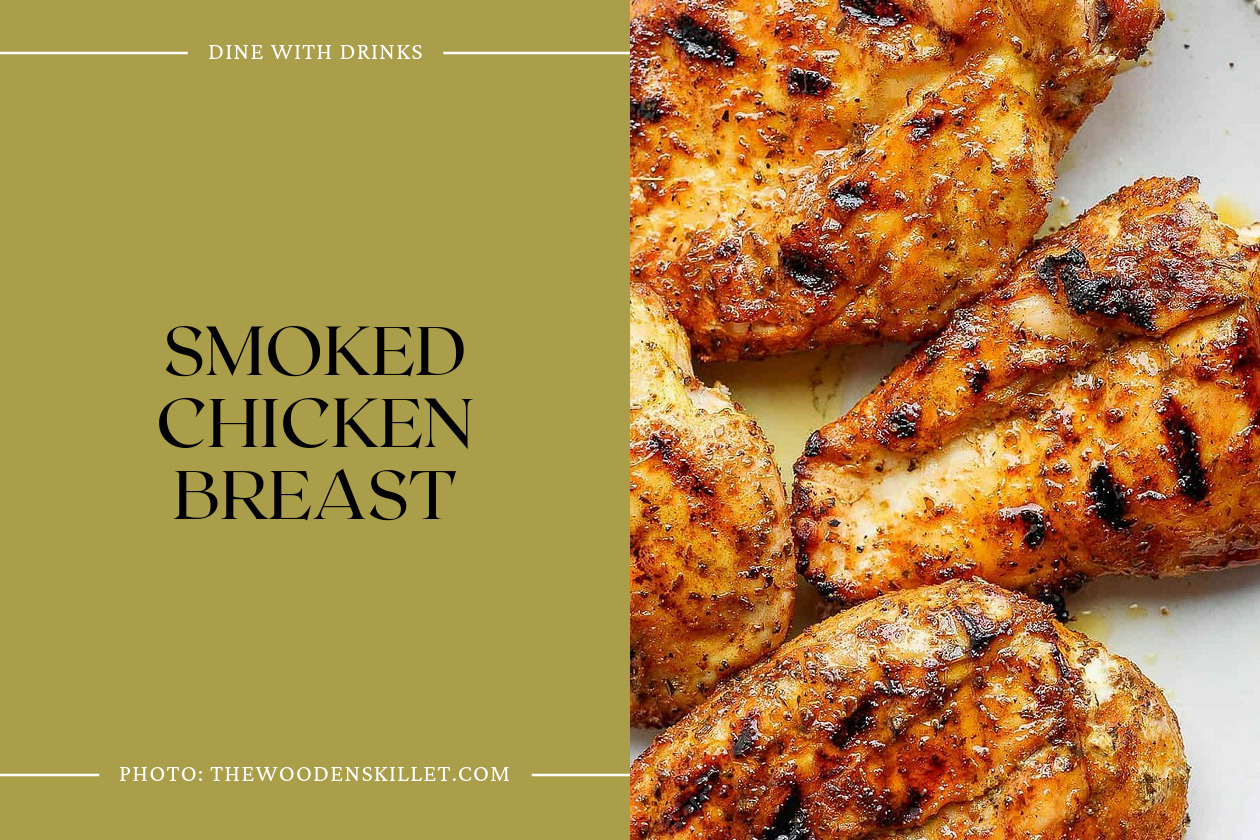 The Smoked Chicken Breast recipe is a simple and delicious option for those looking to add a smoky flavor to their chicken. With the option to use a brine or dry rub, this recipe offers versatility and the opportunity to elevate the flavors.
The low and slow cooking method at 225 degrees F ensures a juicy and flavorful result. The addition of a quick sear at the end adds a delightful charred exterior. Overall, this recipe is a great choice for smoked chicken enthusiasts.
2. Smoked Chicken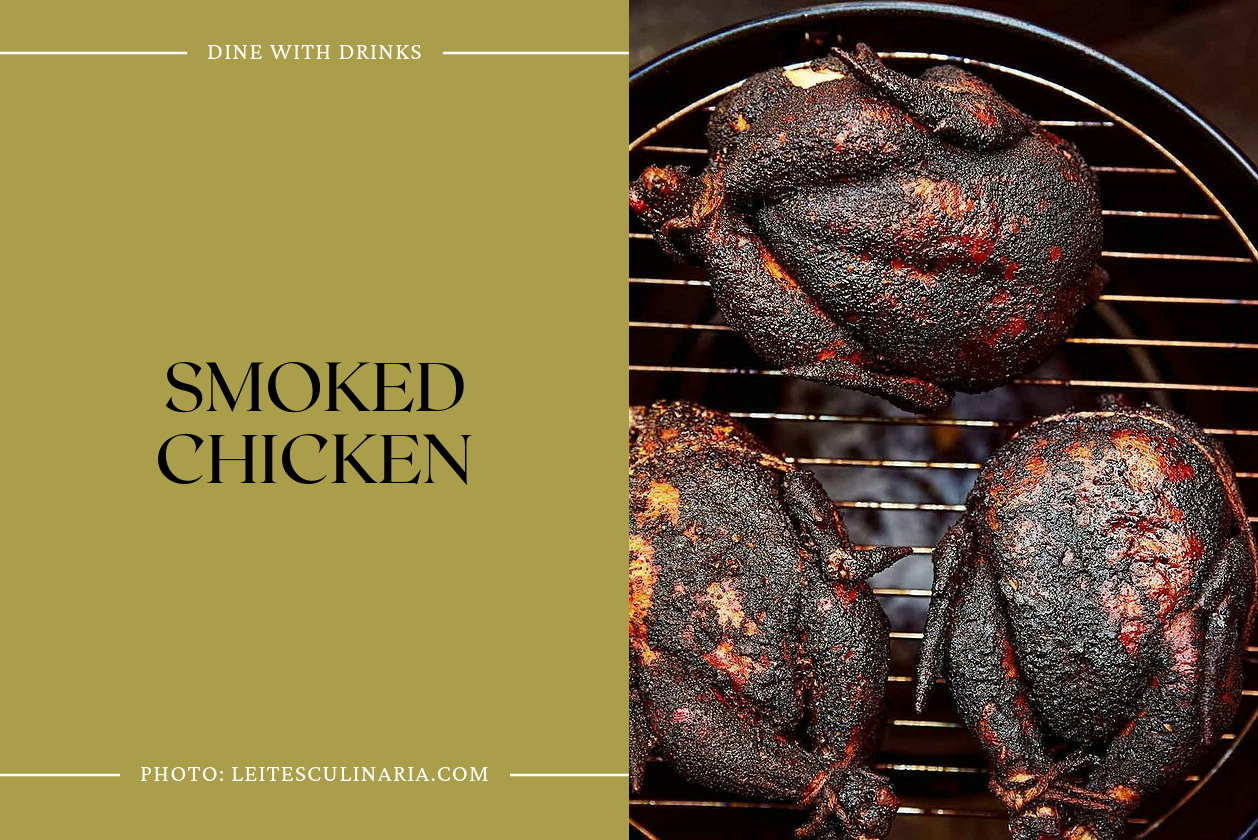 This smoked chicken recipe is a winner. The combination of a simple brine and a flavorful dry rub results in juicy, succulent meat with a pronounced smoky flavor.
The chicken is cooked low and slow in a smoker or on a grill, creating a crispy skin and tender meat. Whether you carve it into quarters or shred it for pulled chicken, this recipe delivers on taste and texture. A must-try for smoked chicken enthusiasts.
3. Smoked Chicken Breasts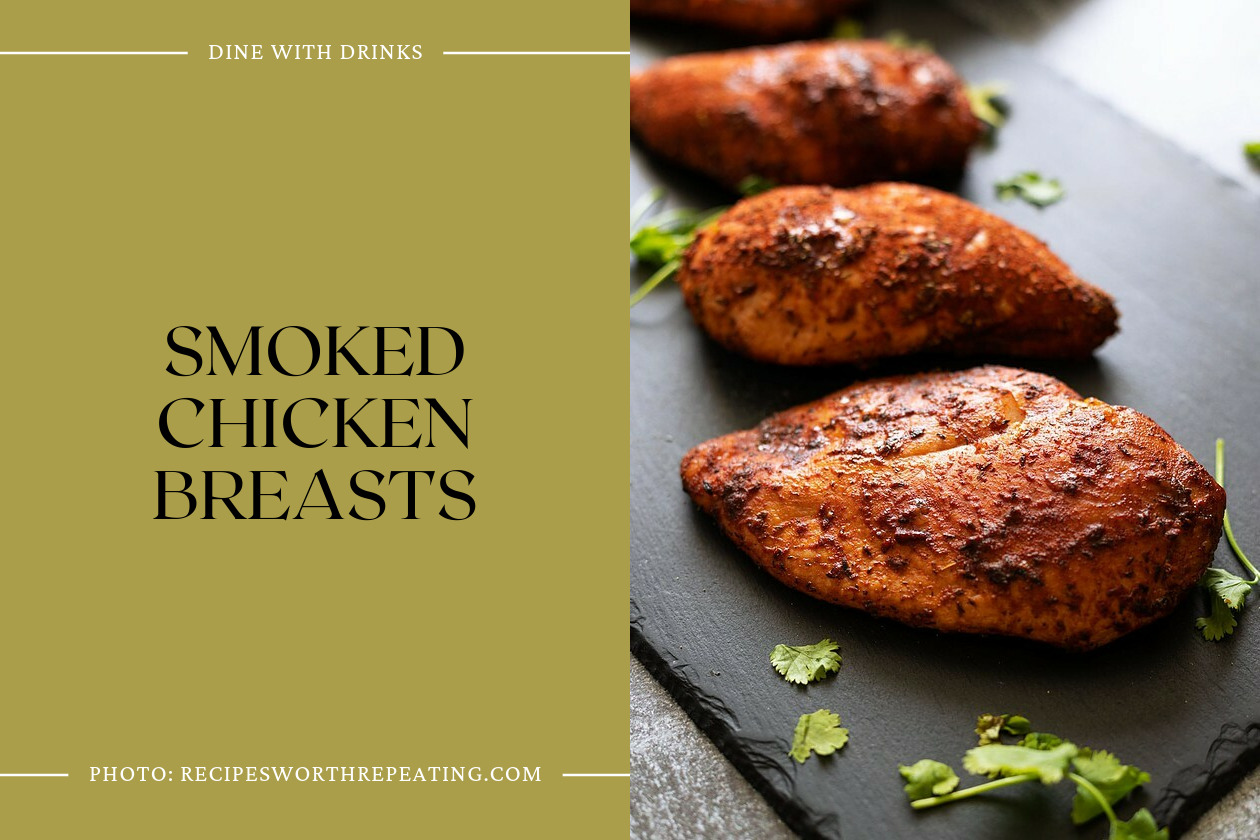 The smoked chicken breasts recipe is a quick and easy way to enjoy juicy and flavorful chicken. The dry rub enhances the smoky flavor, making it a go-to favorite for family dinners or backyard BBQs.
Perfect for beginners, this recipe provides step-by-step instructions and tips for smoking chicken the right way. Pair it with delicious side dishes like potato salad or coleslaw for a complete meal. Overall, this recipe delivers tender and flavorful smoked chicken breasts in just 2 hours.
4. Whole Smoked Chicken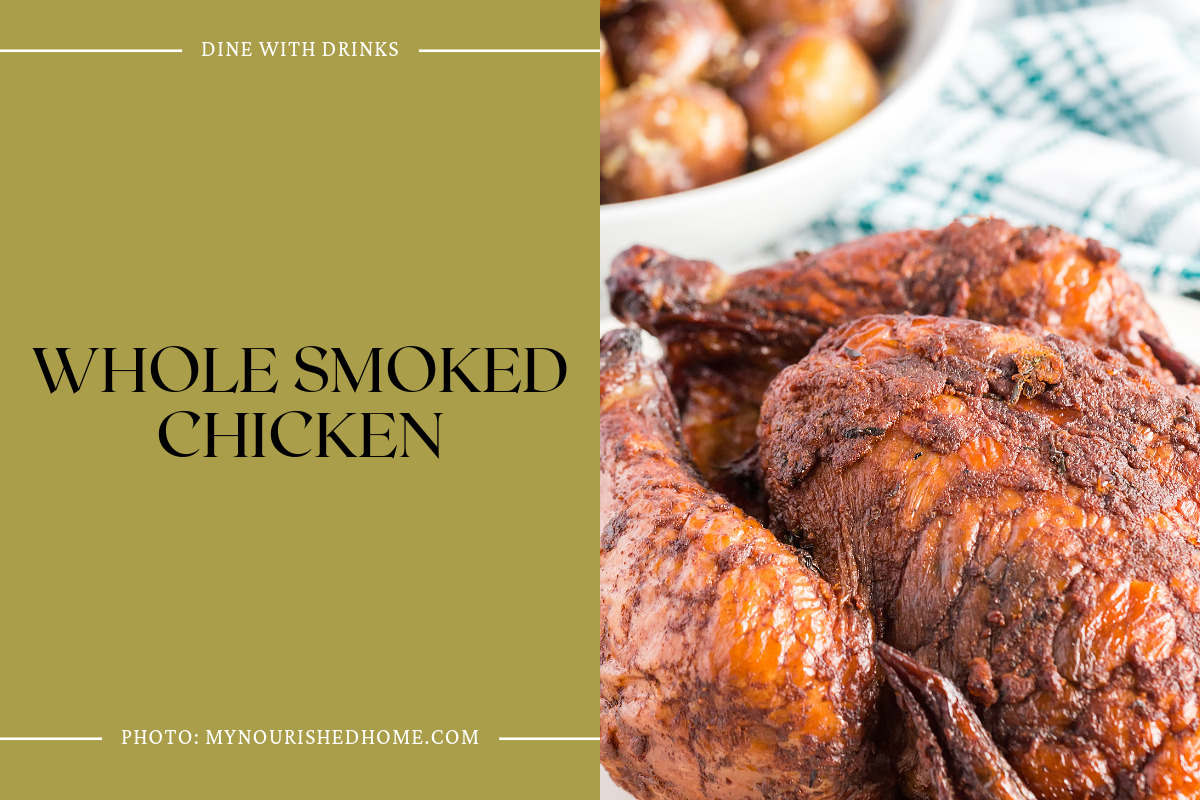 The Whole Smoked Chicken recipe is a must-try for any smoked chicken enthusiast. With a flavorful seasoning paste applied under the skin and a buttery rub, this recipe delivers a juicy and delicious bird.
Cooked in a smoker at 280 degrees for approximately 3.5 hours, the chicken reaches a perfect internal temperature of 165 degrees. The result is a tender and flavorful whole smoked chicken that is sure to impress.
5. Smoked Chicken Tacos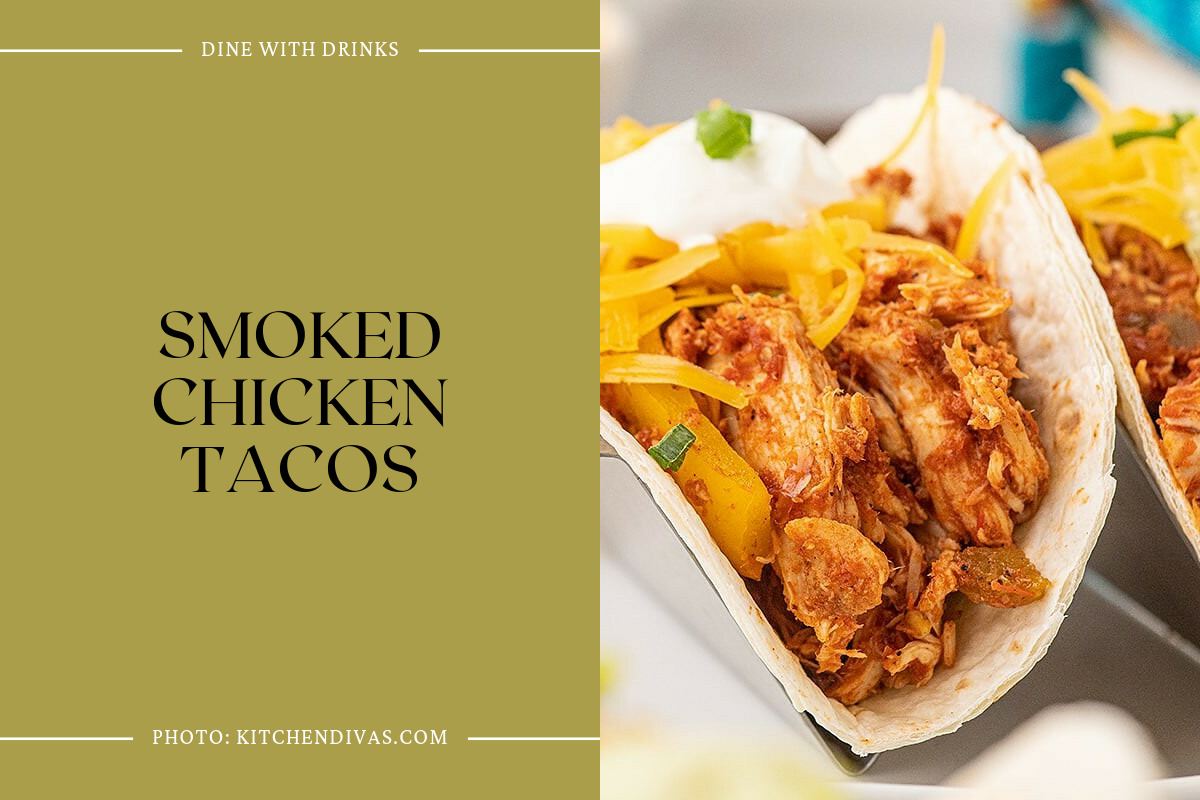 The Smoked Chicken Tacos recipe is a delicious and healthy option for taco lovers. The chicken is seasoned with taco seasoning and smoked to perfection, resulting in tender and flavorful meat.
The addition of bell peppers adds a nice crunch and smoky flavor to the tacos. Overall, these tacos are a great choice for those looking for a tasty and easy smoked chicken recipe.
6. Smoked Chicken Halves
Smoked Chicken Halves is a flavorful and delicious recipe that delivers crispy skin, moist and tender meat, and a tangy apple cider vinegar sauce. The simple rub of salt, pepper, garlic and onion powder, along with a touch of cayenne pepper, adds just the right amount of seasoning.
Smoking the chicken low and slow over indirect heat, and then finishing it over direct heat, results in a perfectly crispy skin. The homemade apple cider vinegar sauce adds a delightful tangy flavor to the chicken. Overall, this recipe is a winner for anyone looking for a mouthwatering smoked chicken dish.
7. Smoked Chicken Salad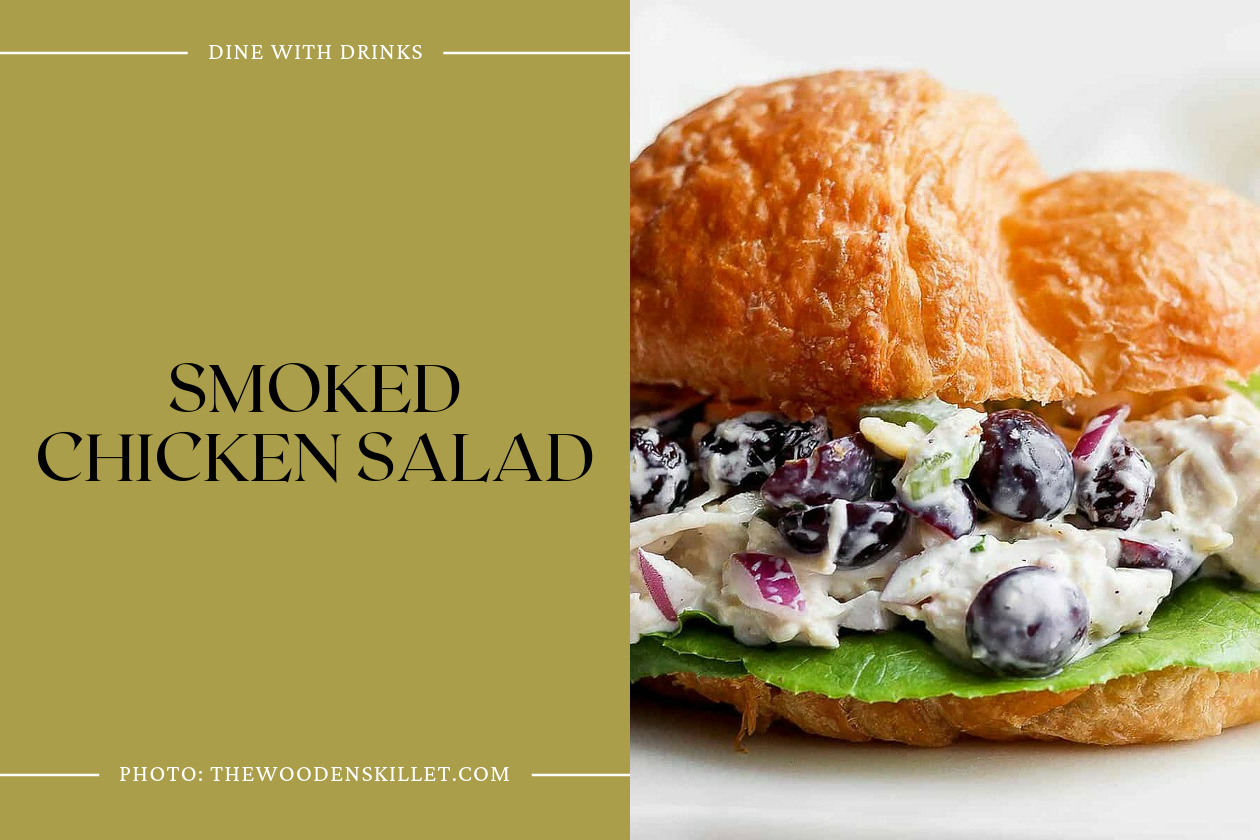 Smoked Chicken Salad is a flavorful and refreshing summer salad. Packed with shredded smoked chicken, grapes, cranberries, almonds, and a touch of sweetness from honey, this salad is a perfect balance of flavors.
The addition of Greek yogurt and mayo adds a creamy texture, while the Dijon mustard and lemon juice bring a tangy kick. Whether served on a croissant, sandwich, or a bed of lettuce, this salad is a delicious and versatile option for summer meals.
8. Smoked Chicken Thighs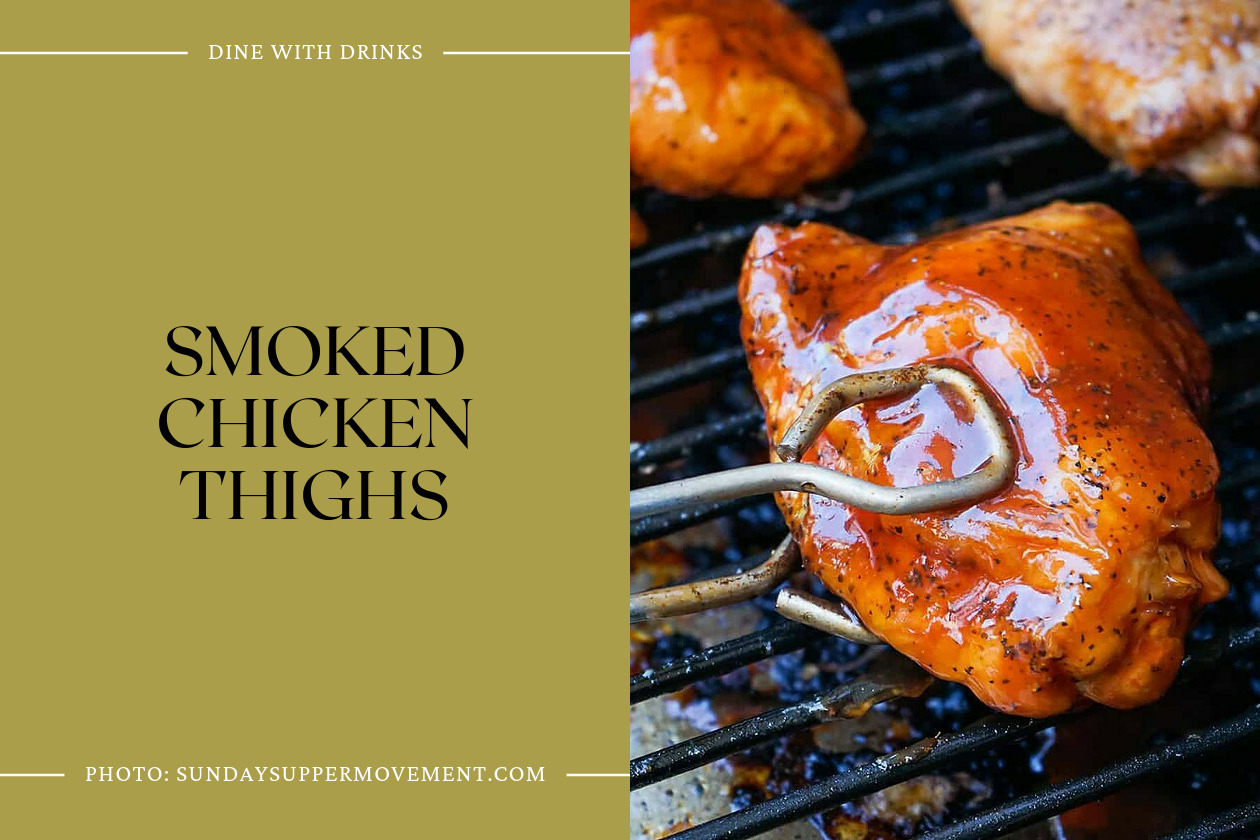 The Smoked Chicken Thighs recipe is a simple and delicious way to enjoy tender and flavorful chicken. With just five ingredients, including salt and pepper, these thighs are smoked to perfection in under three hours.
The recipe includes a tangy glaze made with BBQ sauce and apple cider vinegar, adding a tasty finishing touch. Whether you're hosting a backyard BBQ or looking for a crowd-pleasing meal, these smoked chicken thighs are sure to be a hit.
9. Applewood Smoked Chicken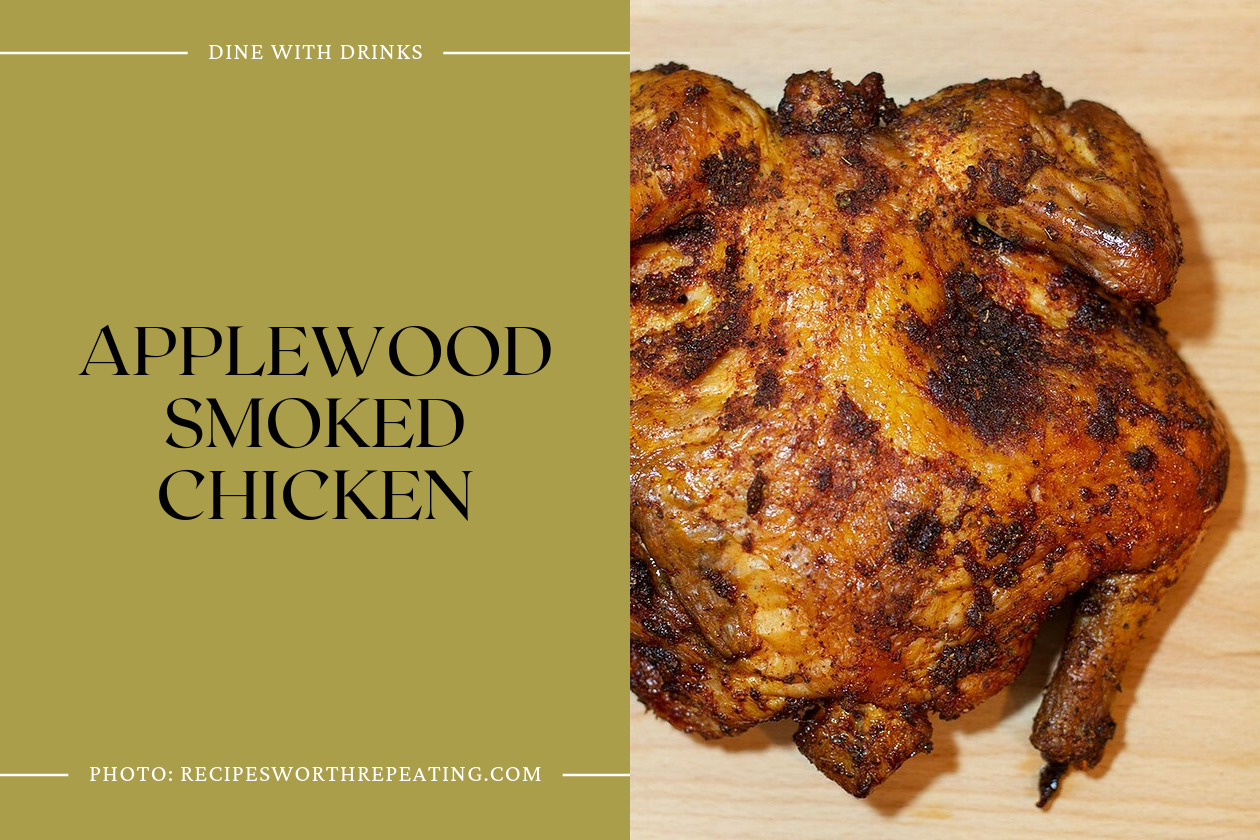 The Applewood Smoked Chicken recipe is a must-try for any smoked meat lover. With a flavorful rub consisting of brown sugar, smoky paprika, garlic, and other spices, this chicken turns out tender, juicy, and full of flavor. It's a beginner-friendly recipe that can be made using any type of smoker.
Whether you smoke a whole chicken or spatchcock it, the result is a deliciously smoky and satisfying meal. Pair it with your favorite side dishes and enjoy the melt-in-your-mouth goodness of this Applewood Smoked Chicken.
10. Smoked Pulled Chicken BBQ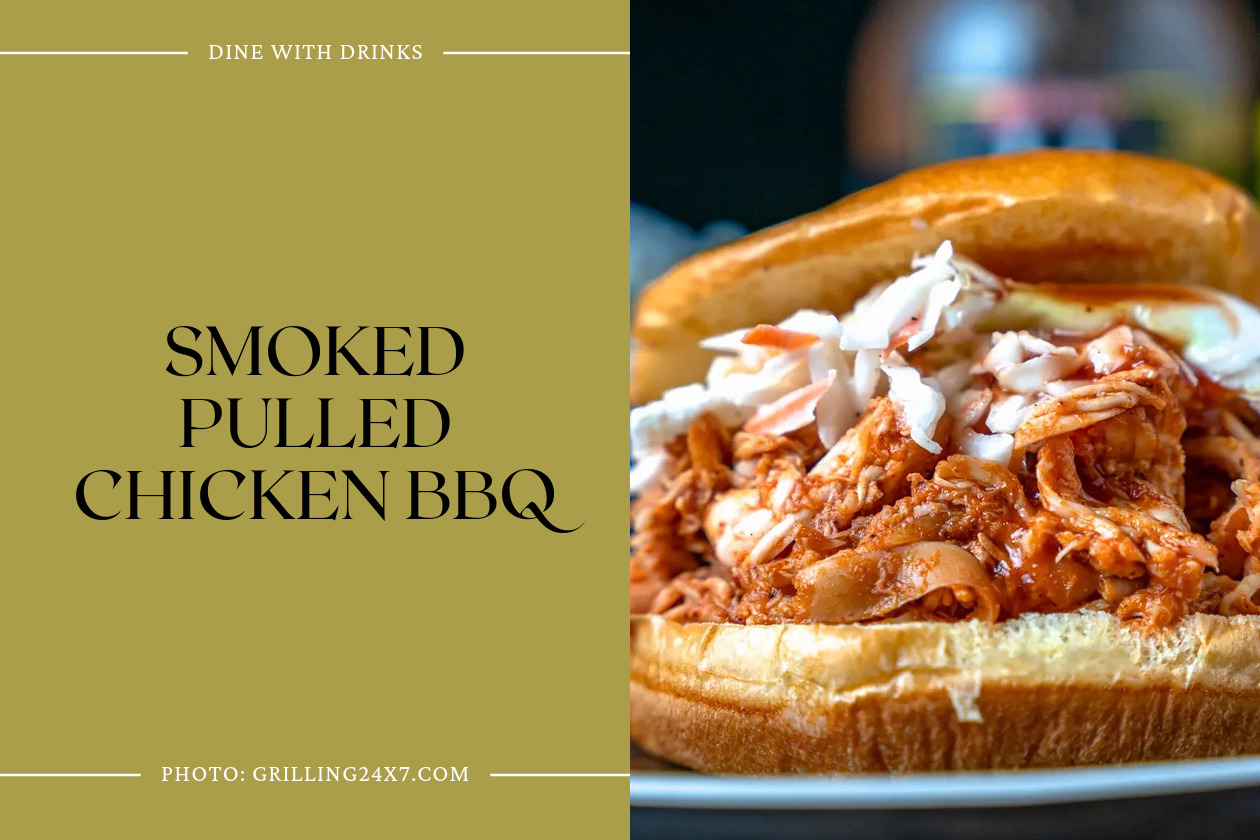 The Smoked Pulled Chicken BBQ recipe is incredibly easy and yields juicy and flavorful chicken perfect for sandwiches, tacos, and more. The chicken is seasoned with a BBQ dry rub, smoked for a few hours, and then mixed with BBQ sauce and chicken broth for added flavor.
The result is tender and delicious pulled chicken that can be easily shredded using tongs or a hand mixer. This recipe can be made in a pellet smoker or a crockpot for those without access to a smoker. Serve with coleslaw for added texture. Overall, a fantastic recipe for smoked pulled chicken.
11. Traeger Smoked Chicken Breast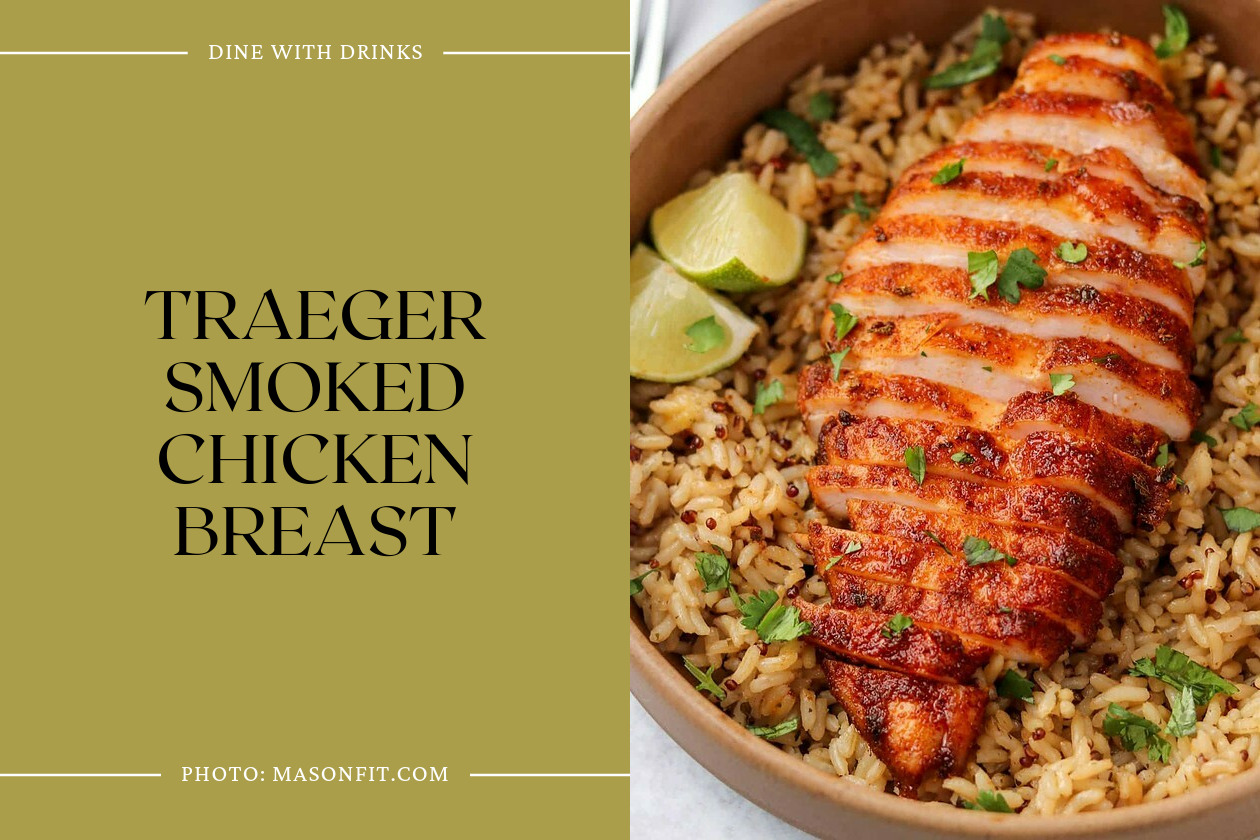 The Traeger Smoked Chicken Breast recipe offers a flavorful and juicy chicken option for smoking enthusiasts. The seasoning blend, featuring salt, chili powder, garlic powder, dried oregano, ground coriander, and a hint of cinnamon, adds a delightful Mexican twist.
The low and slow cooking method allows the chicken to absorb the smoky flavor while maintaining its tenderness. The recipe suggests finishing with a glaze, such as a hot sauce mixture, to enhance the taste and prevent dryness. Overall, this recipe is a winner for those seeking a delicious smoked chicken breast option.
12. Smoked Chicken Wings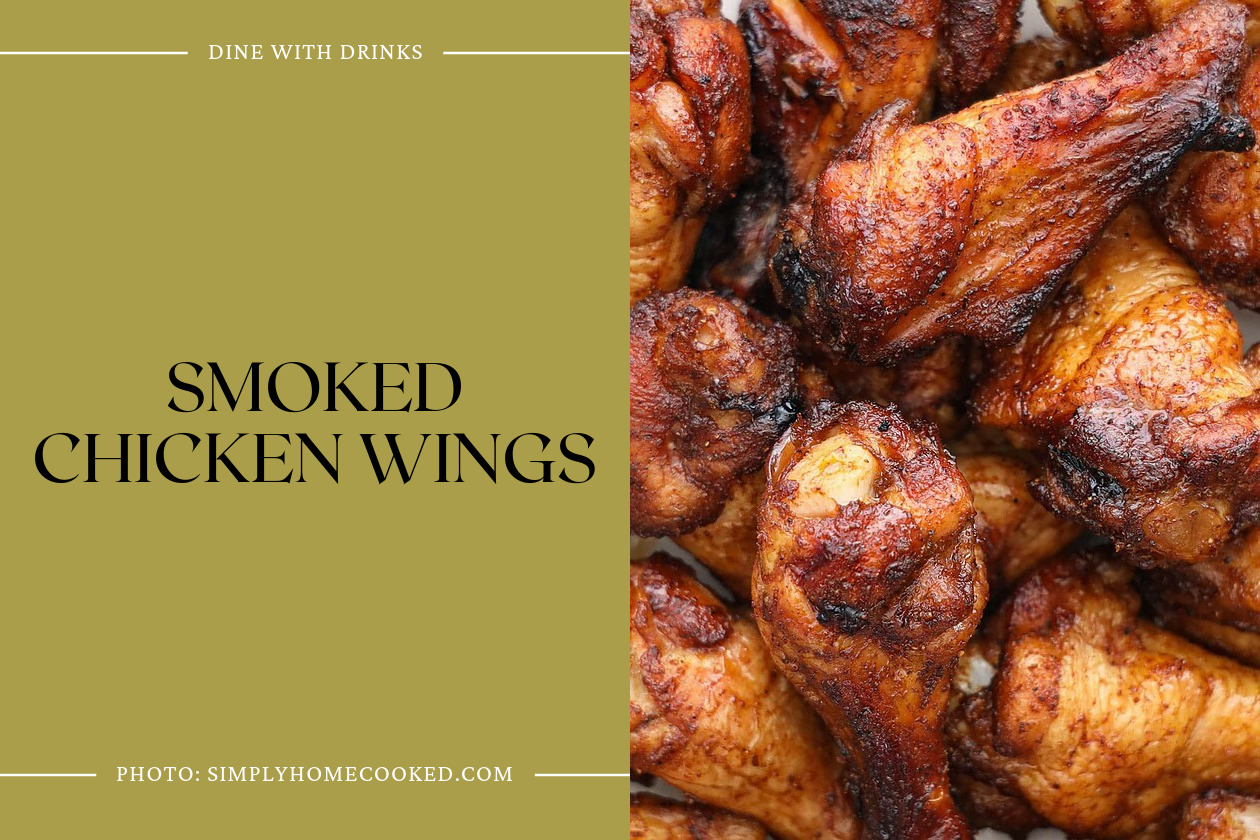 These Smoked Chicken Wings are a must-try for any smoked meat lover. The combination of sweet, spicy, and smoky flavors is simply irresistible. The wings have a crispy outer skin and juicy, tender meat inside.
Perfect for summer barbecues or any occasion, these wings are easy to make and packed with flavor. Whether you're a fan of chicken wings or looking to try something new, these Smoked Chicken Wings are a winner.
13. Smoked Chicken Enchiladas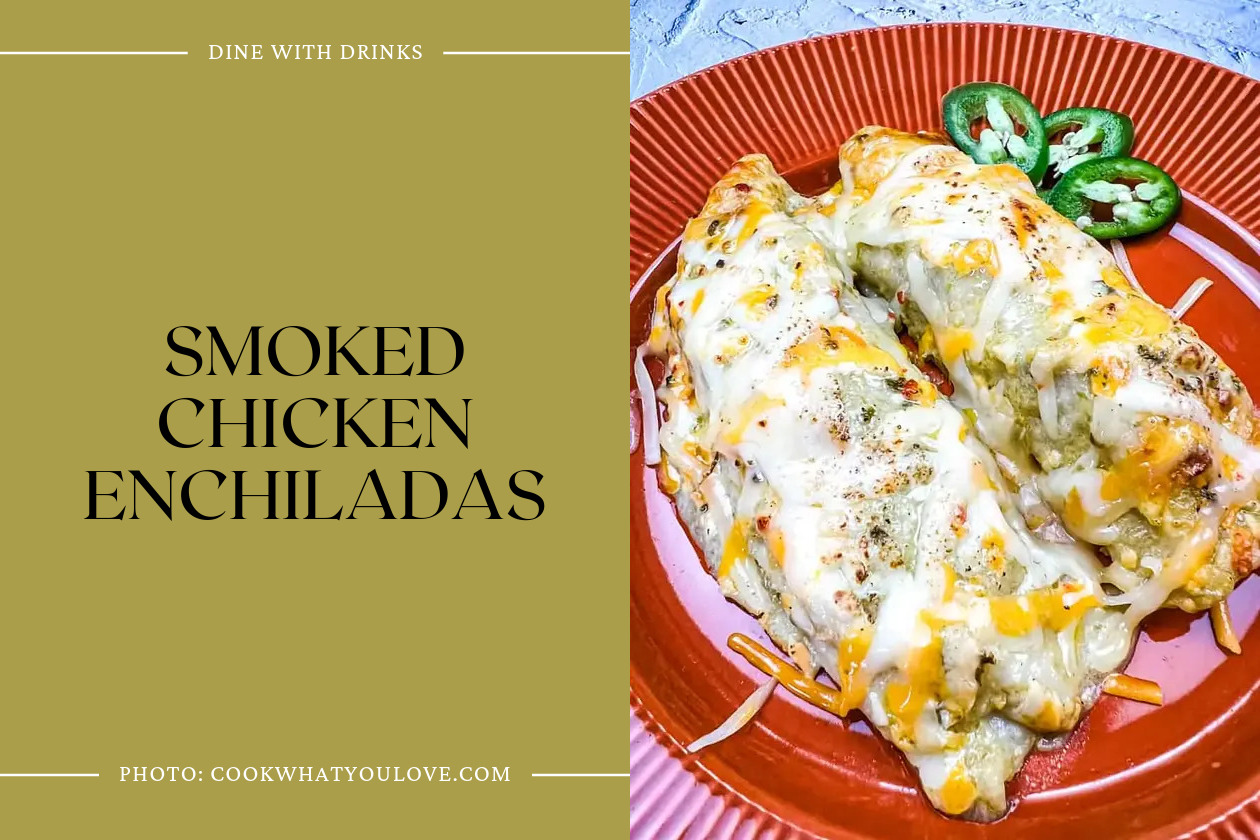 Smoked Chicken Enchiladas are a saucy and cheesy dish that takes traditional enchiladas to the next level with the addition of smoky, flavorful chicken. The recipe calls for leftover smoked chicken, tortillas, a homemade tomatillo sauce, and a Tex-Mex cheese blend.
The enchiladas are baked until hot and bubbly, creating a delicious and satisfying meal. Perfect for a Mexican-inspired dinner, these enchiladas are easy to make and sure to please everyone at the table.
14. Dry Brine Smoked Chicken with a Carolina Glaze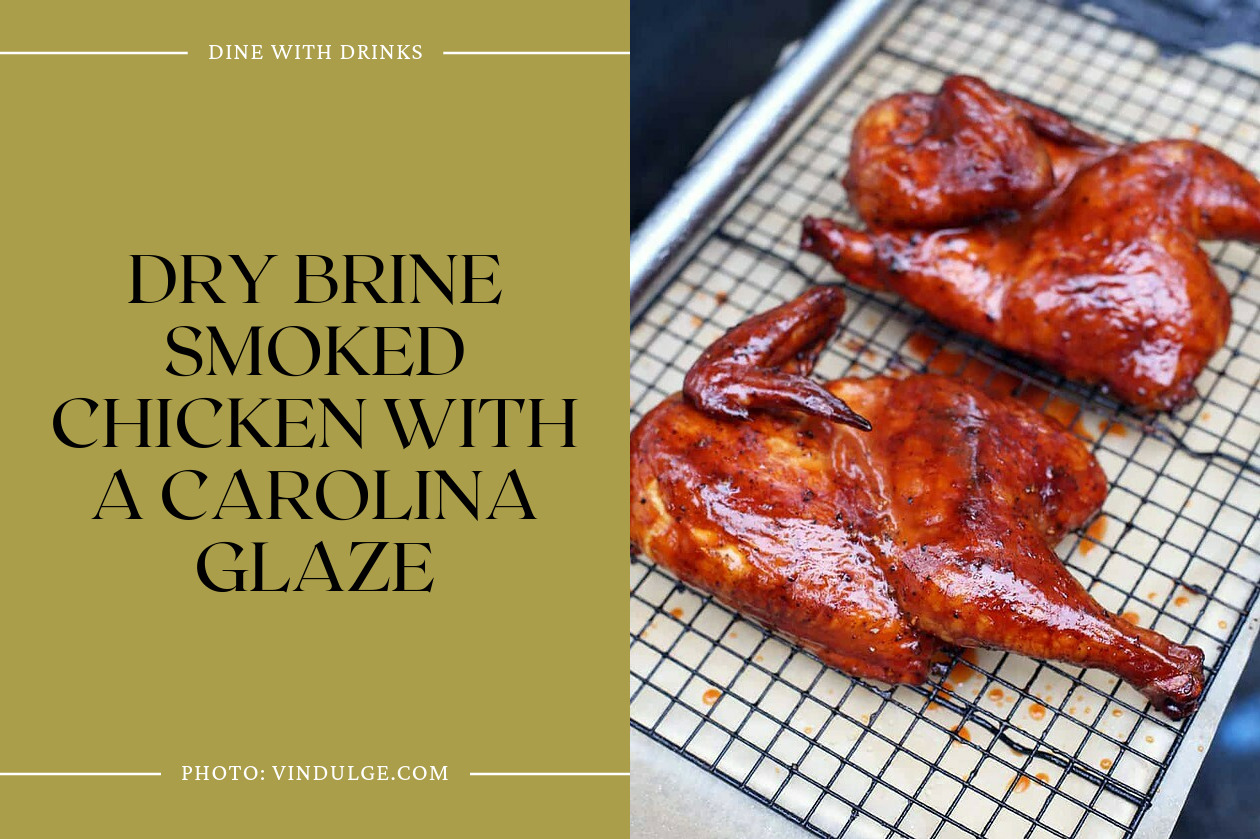 The Dry Brine Smoked Chicken with a Carolina Glaze is a flavor-packed recipe that takes smoked chicken to the next level.
The dry brine technique enhances the flavor and moisture of the meat, while the Carolina style BBQ sauce glaze adds a tangy and savory kick. This recipe is a must-try for anyone looking to elevate their chicken game on the grill.
15. Smoked Spatchcock Chicken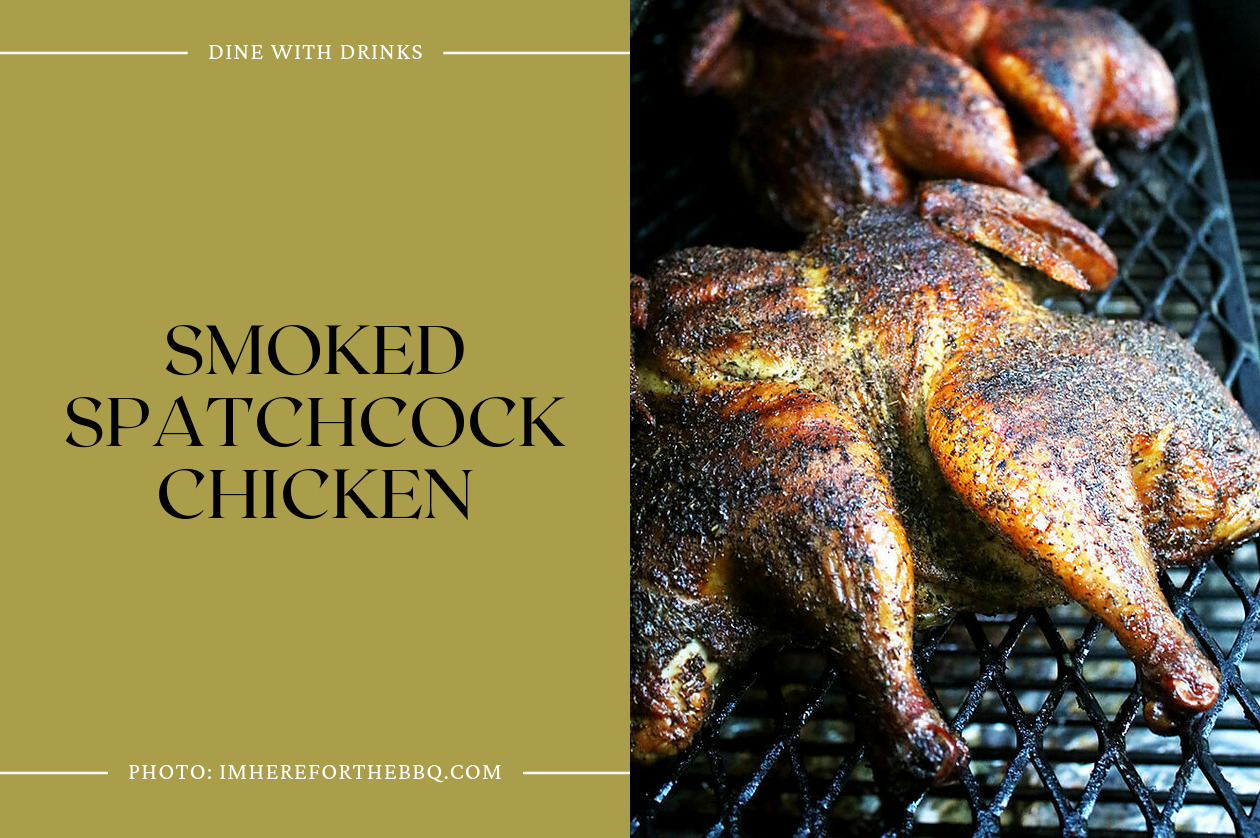 The Smoked Spatchcock Chicken recipe offers a delicious and juicy chicken dinner with a crispy golden brown skin. The technique of spatchcocking the chicken and cooking at a higher temperature ensures even cooking and flavorful results.
Seasoning the chicken overnight enhances the browning and crispness of the skin. This recipe is a winner for those looking for a quick and tasty smoked chicken option.
16. Smoked Chicken Tenders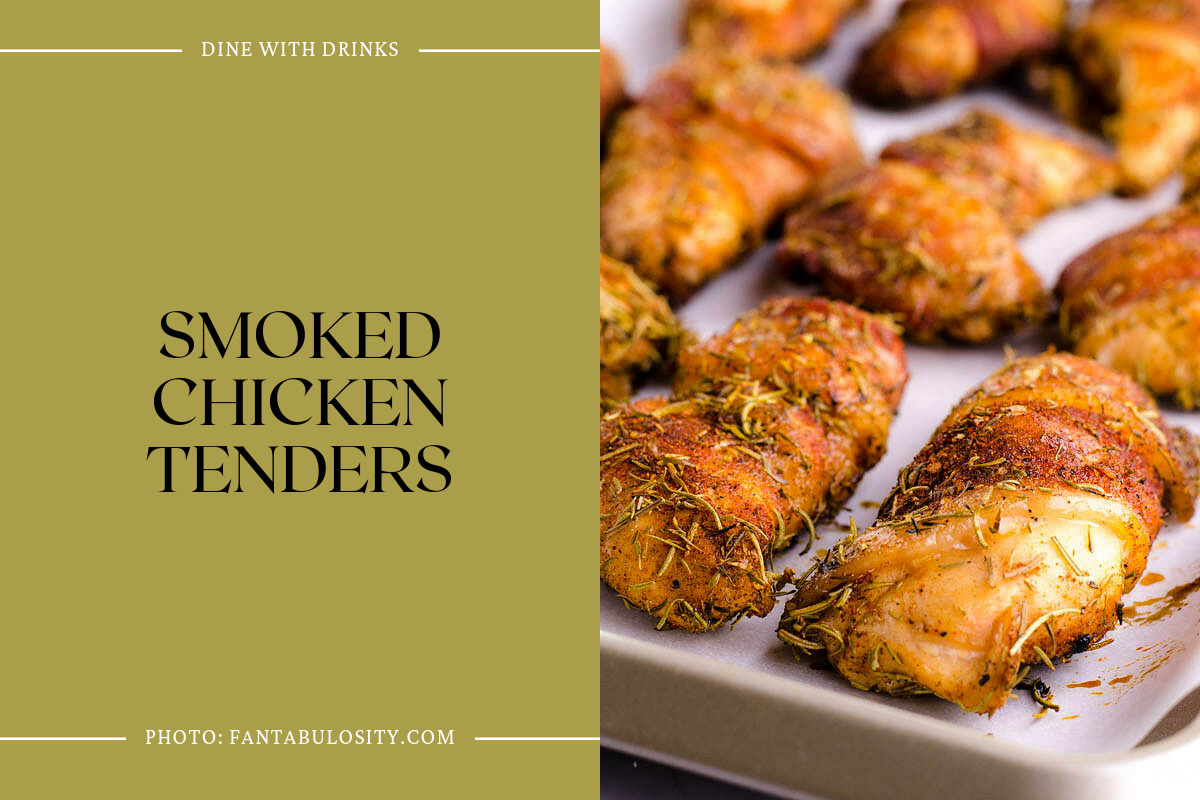 Smoked Chicken Tenders are a flavorful and juicy option for smoked chicken. With three different seasoning options to choose from, including a tangy BBQ seasoning, a sweet and savory brown sugar garlic rub, and a homemade spice blend, these tenders are versatile and delicious.
Wrapping each tender in bacon adds an extra layer of flavor and moisture. Cooked at a low temperature of 225 degrees, the tenders stay moist and tender. Whether you're serving them as a main dish or as an appetizer, these Smoked Chicken Tenders are sure to be a crowd-pleaser.
17. Traeger Smoked Chicken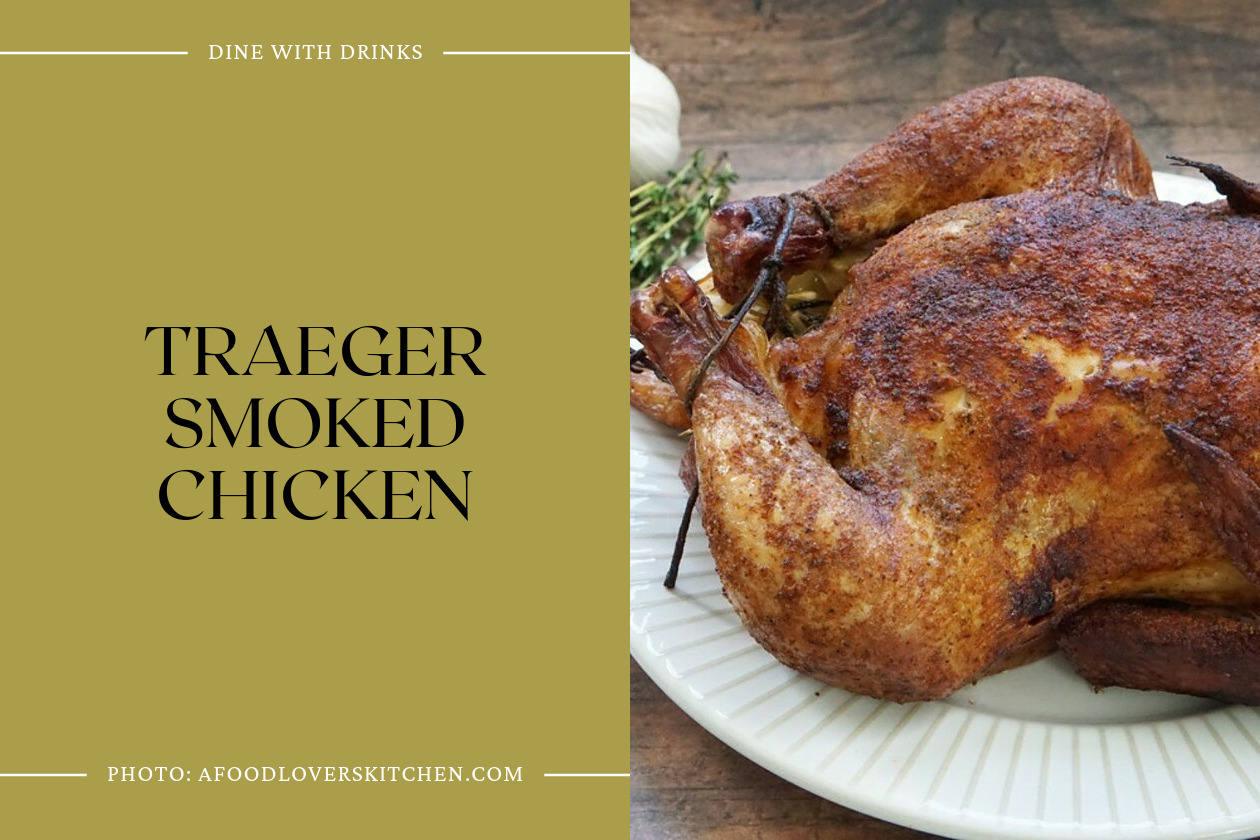 Traeger Smoked Chicken is a must-try recipe for chicken lovers. It produces tender, juicy, and slightly smoky chicken with minimal effort.
The brine and homemade rub add delicious flavors, while the Traeger smoker does all the work. This recipe is perfect for any occasion and pairs well with a variety of side dishes. Give it a try and enjoy the mouthwatering results.
18. Smoked Beer Can Chicken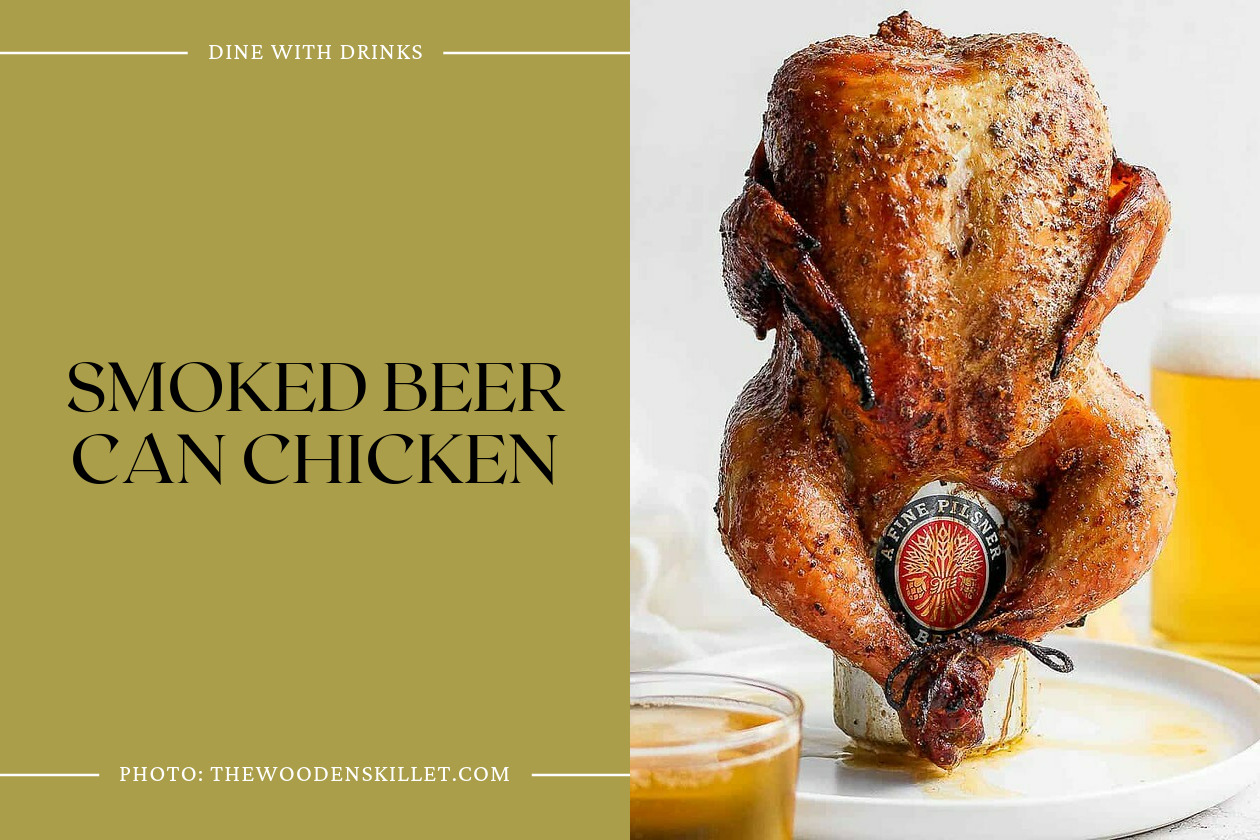 Smoked Beer Can Chicken is a simple and flavorful recipe that yields moist and tender chicken. The dry rub adds a delicious combination of spices, and using an extra-tall beer can or a beer can stand enhances the cooking process.
The recommended cooking time is between 2-3 hours, resulting in a perfectly cooked chicken with a crispy skin. This recipe is versatile, as the leftover chicken can be used in various dishes. Overall, Smoked Beer Can Chicken is a crowd-pleasing option for summer gatherings.
19. Crispy Smoked Chicken Wings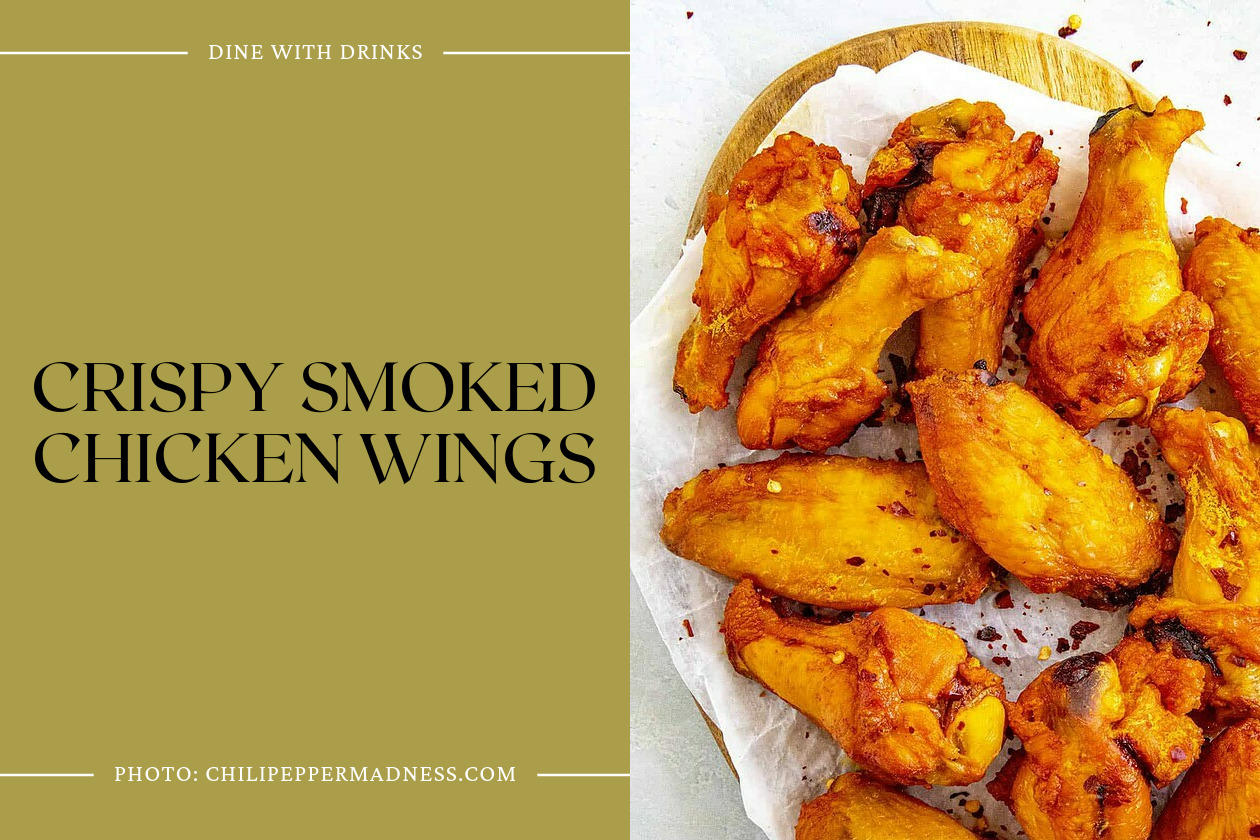 The Crispy Smoked Chicken Wings recipe offers a delicious and flavorful option for smoked chicken lovers. The recipe provides two variations – regular and extra crispy – allowing for customization based on personal preference.
The use of baking powder in the extra crispy version helps achieve a satisfying crunch to the wings' skin. The recipe suggests serving the wings as is or tossing them in a favorite wing sauce or hot sauce. Overall, this recipe is a great choice for those looking to add a smoky twist to their chicken wings.
20. Smoked Chicken Tenderloins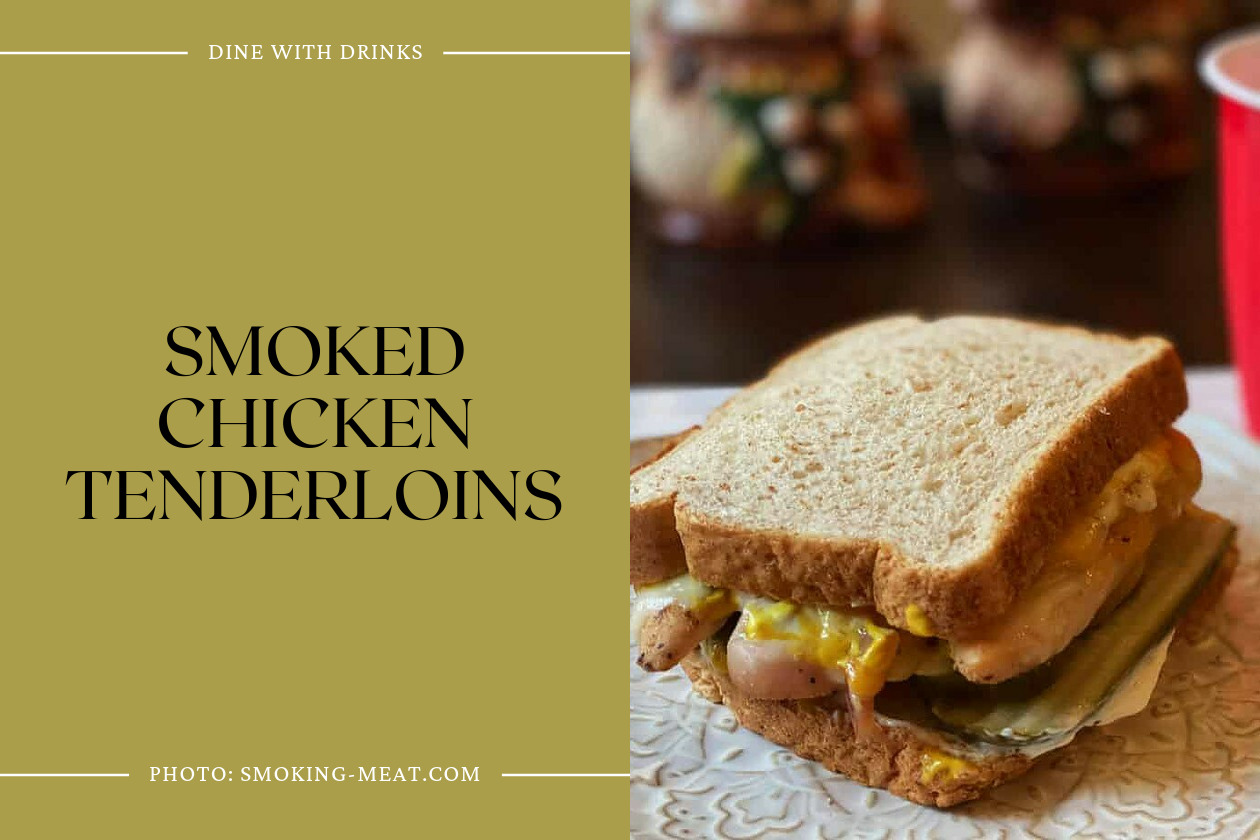 The smoked chicken tenderloins recipe is a winner. The brining process adds flavor and tenderness to the chicken, while the smoking process infuses it with a smoky aroma.
The quick sear at the end gives the chicken a nice crust. These tenderloins are juicy, tender, and bursting with flavor. Perfect for a quick weeknight meal or as a delicious sandwich filling.