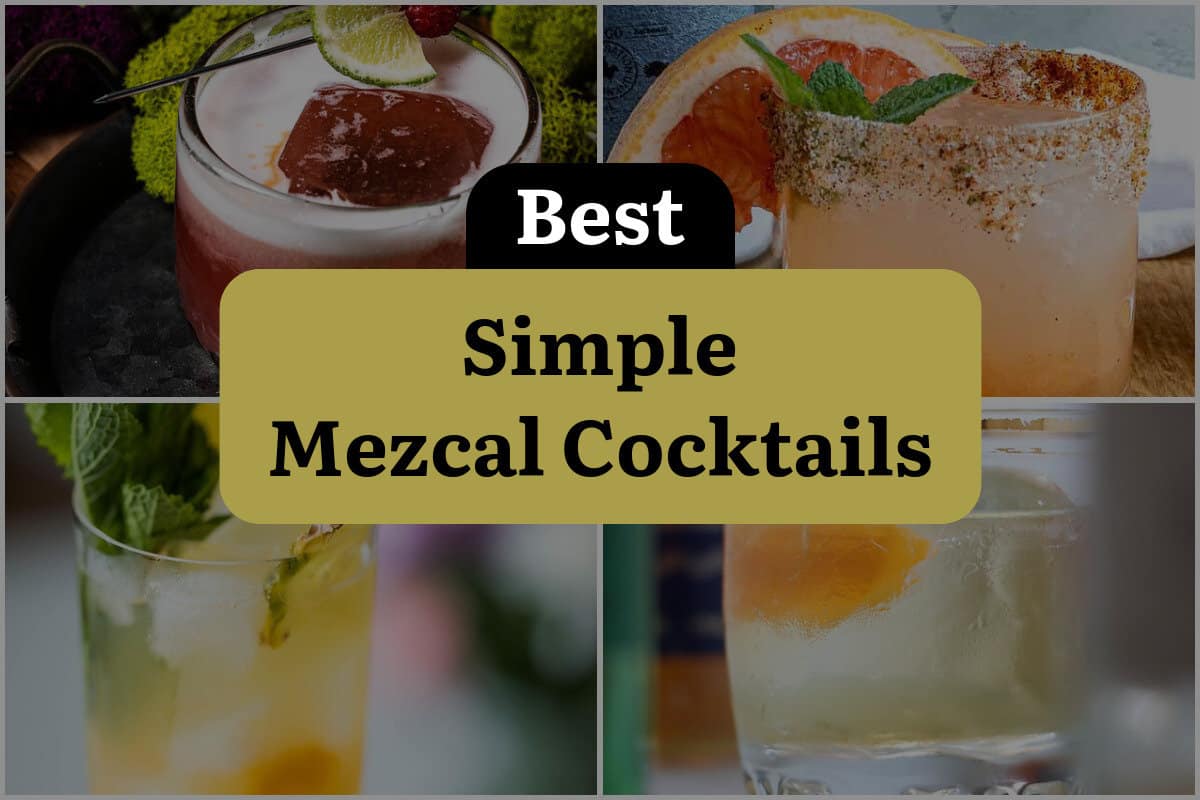 Mezcal, the smoky and complex spirit hailing from Mexico, has been steadily gaining popularity in the cocktail world.
Bartenders and enthusiasts alike have been experimenting with different ways to highlight the unique flavor profile of this agave-based liquor. While mezcal can be enjoyed on its own, it truly shines when mixed into a cocktail.
But what makes a great mezcal cocktail? It's all about balance. Mezcal's smoky flavor can easily overpower other ingredients, so it's important to find the right combination of flavors to complement and enhance it.
A good mezcal cocktail should also showcase the spirit's complexity, allowing its layers of flavor to shine through.
Fortunately, mezcal is a versatile spirit that can be used in a variety of cocktails. From citrusy sours to spicy margaritas, there's a mezcal cocktail for every taste preference.
And the best part? Many of these cocktails are incredibly easy to make, requiring only a few simple ingredients.
In this blog post, we'll be exploring some of the best simple mezcal cocktail recipes out there. Whether you're a seasoned mezcal drinker or just starting to explore this fascinating spirit, there's something here for everyone.
So grab a bottle of mezcal, some fresh ingredients, and get ready to mix up some delicious cocktails!
1. Raspberry Thyme Mezcal Sour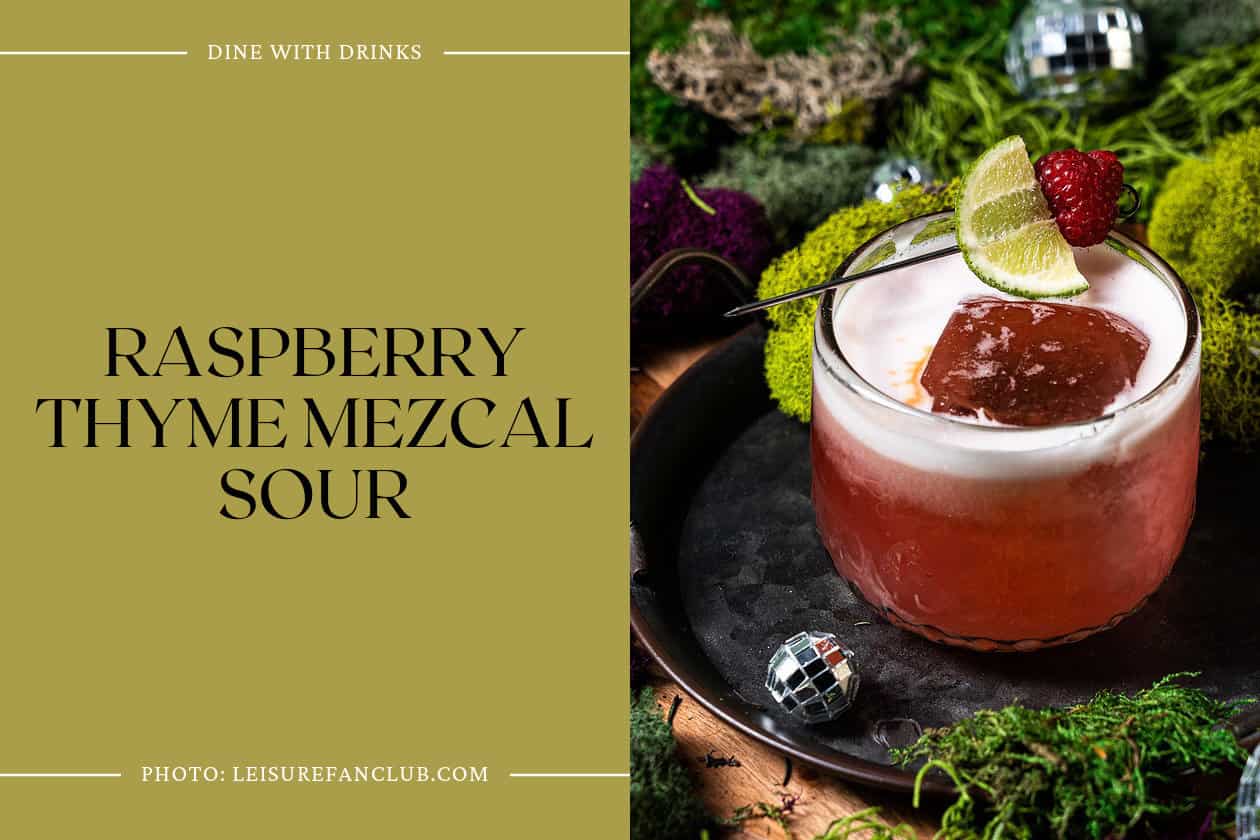 The Raspberry Thyme Mezcal Sour is a unique and flavorful cocktail that is sure to impress. Made with mezcal, lime juice, angostura bitters, and a homemade raspberry thyme simple syrup, this drink is sweet, sour, smoky, and herbaceous all at once.
The smokiness of the mezcal pairs perfectly with the sweetness of the raspberries, while the thyme adds a subtle herbaceous note. The addition of an egg white or aquafaba gives the drink a frothy texture that is both refreshing and satisfying. Overall, the Raspberry Thyme Mezcal Sour is a must-try for anyone looking for a delicious and unique mezcal cocktail.
2. Mezcal Paloma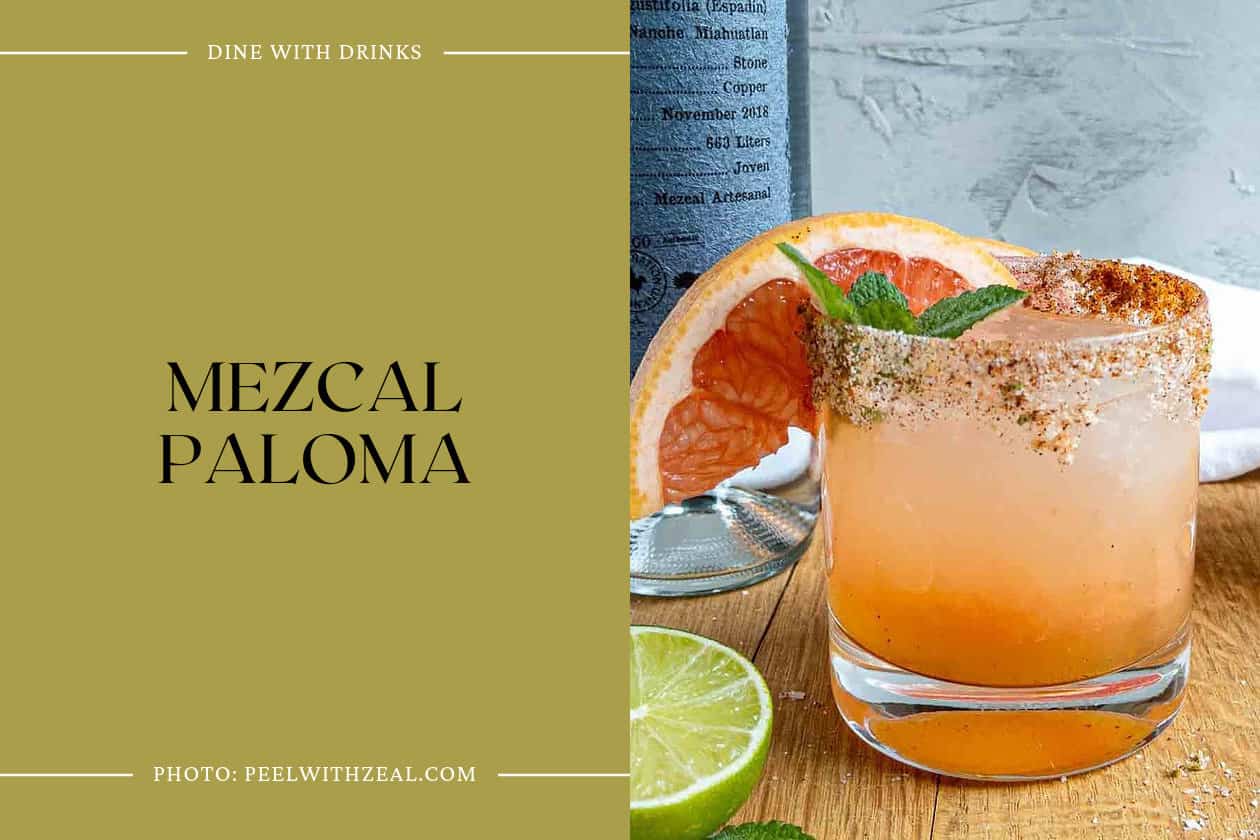 The Mezcal Paloma is a refreshing twist on the classic Paloma cocktail. Instead of tequila, this recipe calls for Mezcal, which gives the drink a smoky flavor that perfectly complements the citrusy grapefruit juice. The honey simple syrup adds a touch of sweetness without being overpowering, and the club soda provides a refreshing fizz.
The salt rim with chili powder and lime zest is a unique touch that adds a little bit of heat to the drink. Overall, the Mezcal Paloma is a well-balanced cocktail that is perfect for sipping on a hot summer day or enjoying at happy hour.
3. Tropical Iced Tea Pitcher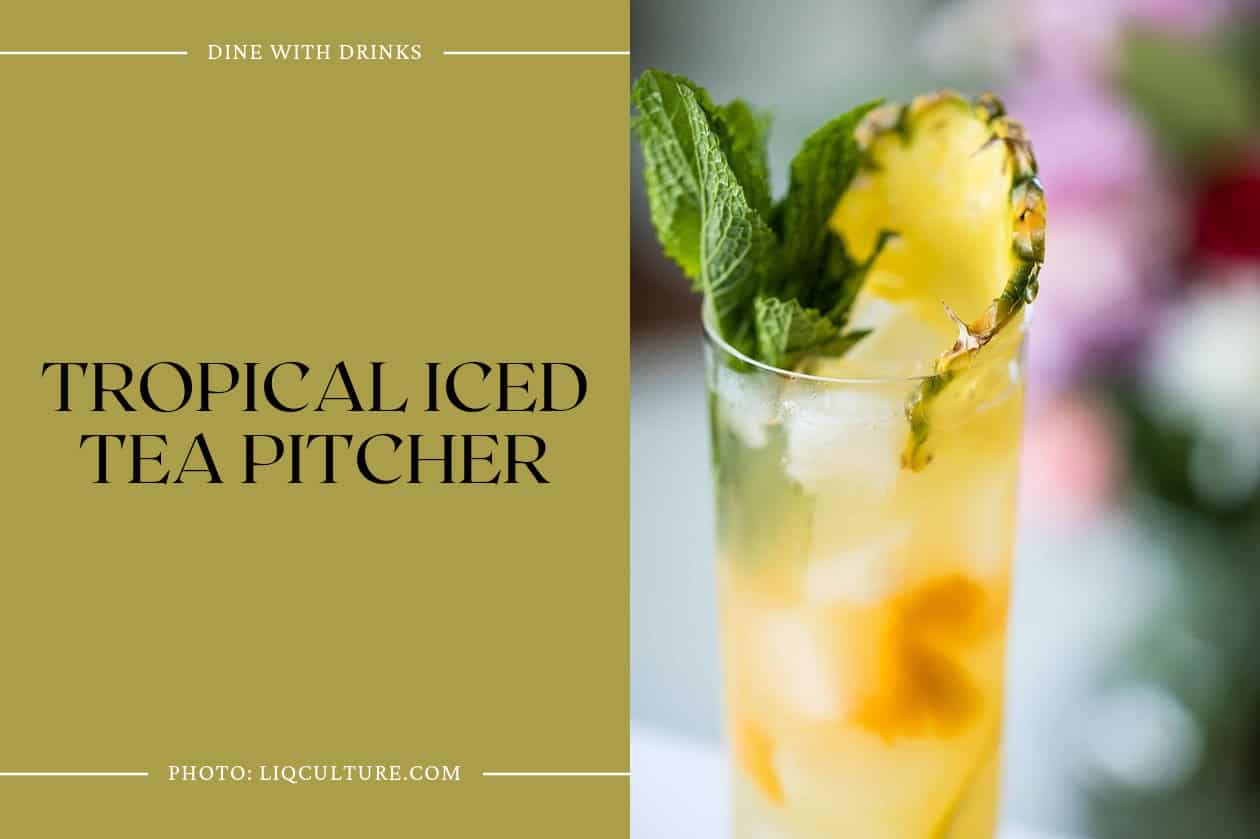 The Tropical Iced Tea Pitcher is a refreshing and easy-to-make cocktail that is perfect for any summer gathering. This cocktail combines the flavors of mango, pineapple, mint, and gunpowder green tea, and can be paired with your favorite clear spirit. The recipe is easy to scale up for a larger group, making it a great option for a party or backyard BBQ.
The use of Mezcal adds a unique smoky flavor to the mix, which pairs perfectly with the green tea. However, the recipe is versatile enough to allow for the use of other clear spirits, depending on your preference. The Tropical Iced Tea Pitcher is a must-try for anyone looking for a simple and refreshing cocktail to enjoy on a hot summer day.
4. The Smoking Banana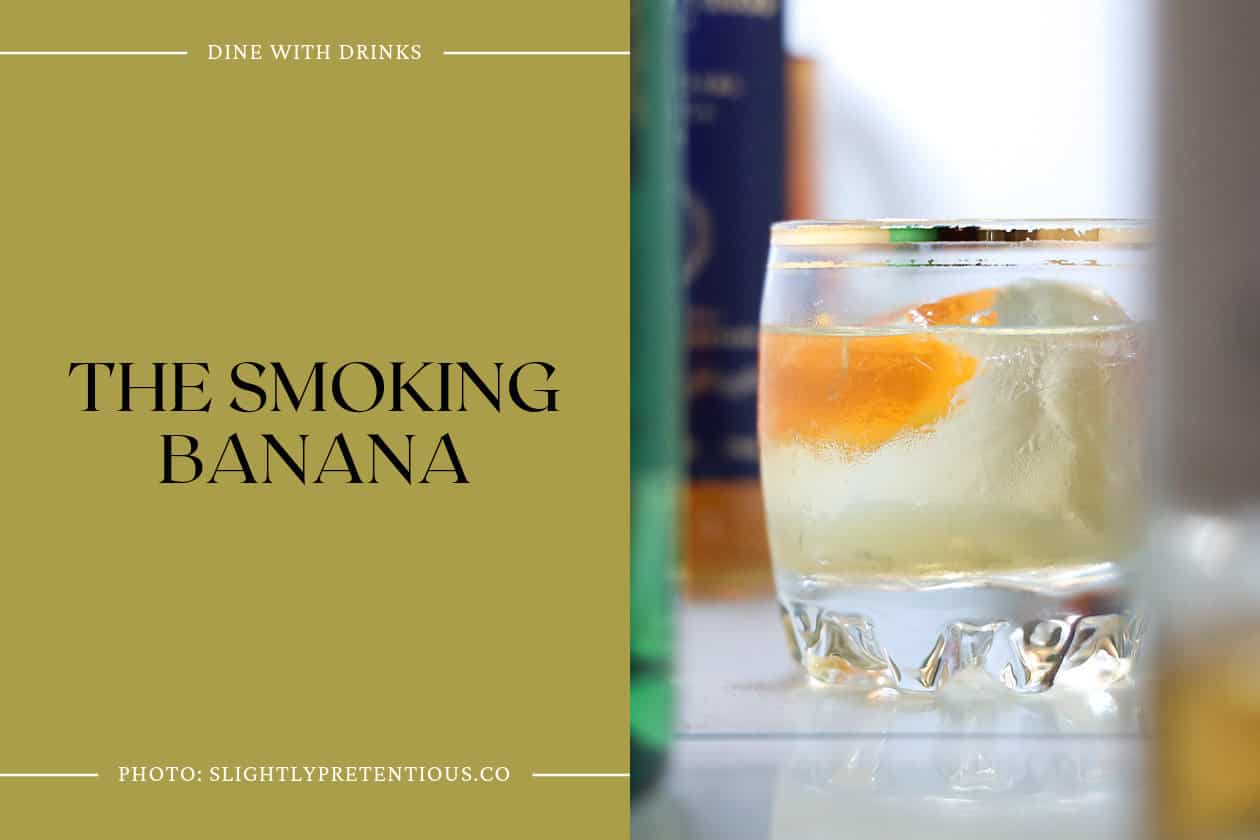 "The Smoking Banana" is a mezcal-based cocktail that combines the smokiness of mezcal with the sweetness of banana liqueur and the funkiness of Jamaican rum.
The use of Giffard Banane du Brasil, a banana liqueur that tastes like real bananas, adds a unique twist to this simple yet impressive cocktail. It's a must-try for any mezcal lover looking for a new and interesting cocktail.
5. Hibiscus Paloma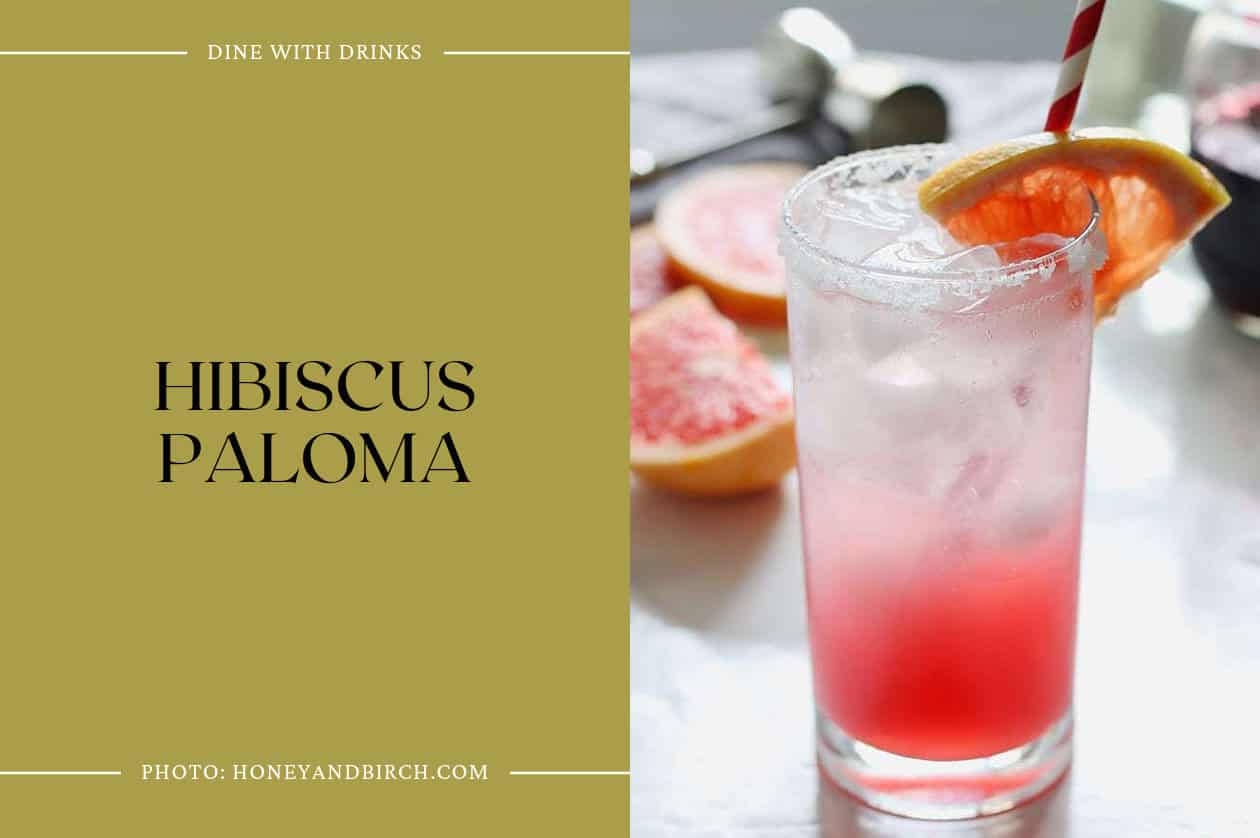 The Hibiscus Paloma is a refreshing and floral twist on the classic Paloma cocktail. Made with tequila, grapefruit juice, lime juice, and hibiscus simple syrup, this cocktail is perfect for those looking for a light and refreshing drink.
The use of hibiscus simple syrup adds a unique flavor profile to the cocktail, making it stand out from other Paloma variations. This cocktail is perfect for a summer day or a night out with friends. If you're a fan of tequila-based drinks, the Hibiscus Paloma is definitely worth trying.
6. The Black Widow Smash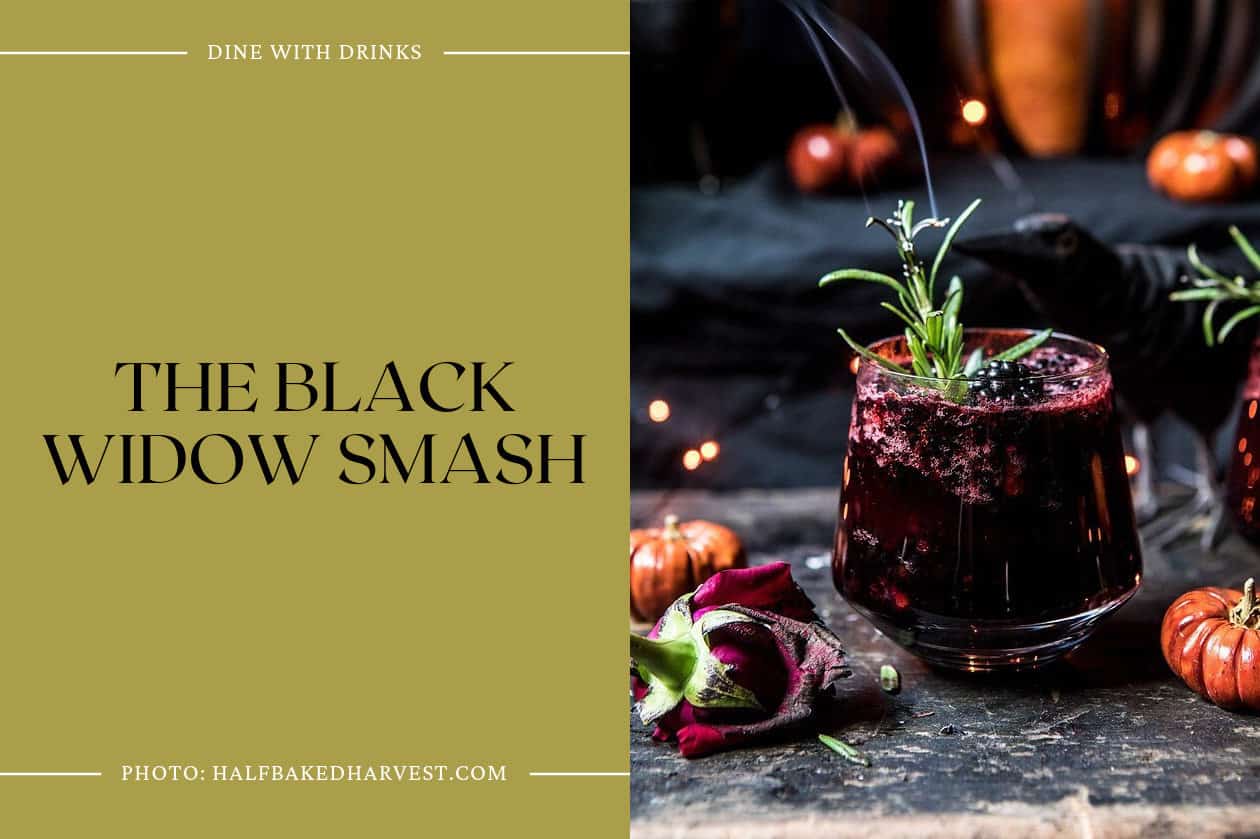 "The Black Widow Smash" is a simple mezcal cocktail that combines fresh blackberries, rosemary, lemon, orange bitters, and sparkling water. The natural smokiness of mezcal makes it perfect for chilly fall evenings.
The eerie and smoky final touch of the cocktail can be achieved by torching a sprig of rosemary just before serving. It is a perfect drink to sip on while enjoying a Halloween movie or on a chilly night at home.