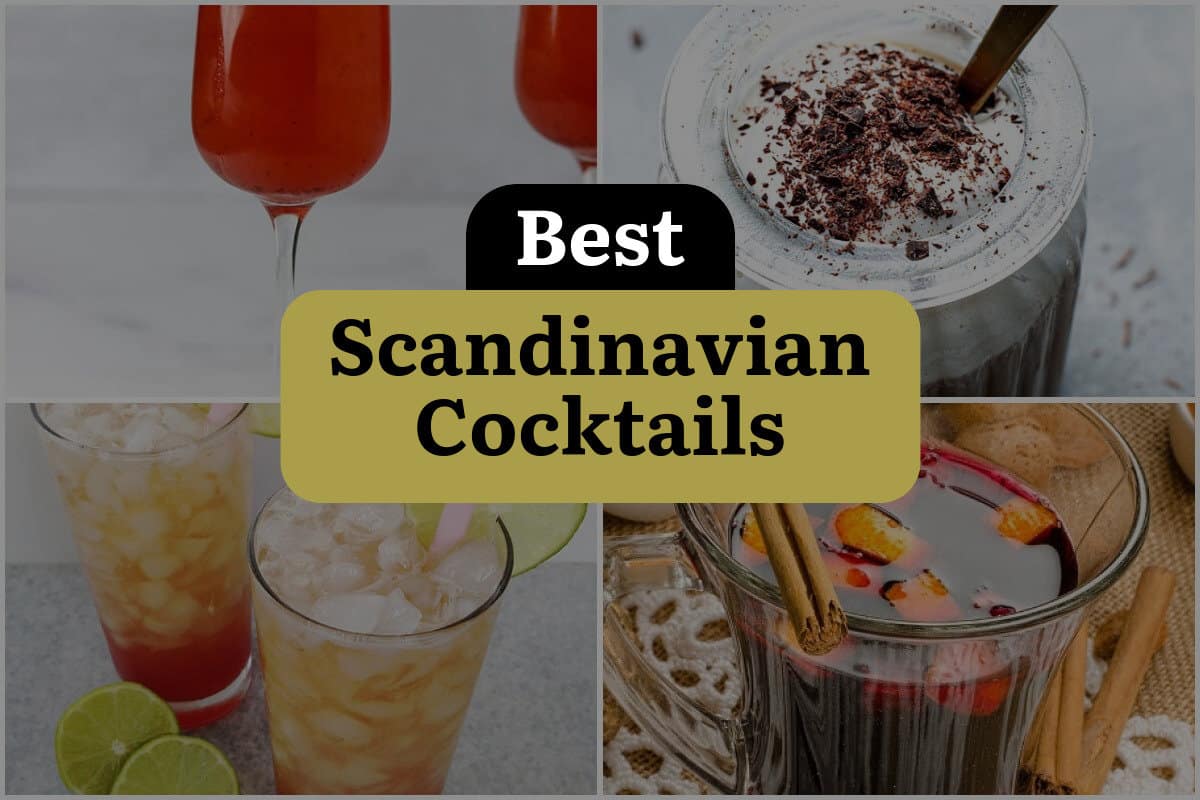 Scandinavia is a region that is known for its stunning natural beauty, rich cultural heritage, and unique cuisine.
From the fjords and mountains of Norway to the forests and lakes of Sweden and Finland, this part of the world is a treasure trove of sights, sounds, and flavors.
One of the most interesting aspects of Scandinavian cuisine is its emphasis on using local and seasonal ingredients.
From fresh berries and herbs to smoked fish and reindeer meat, the region's culinary traditions are deeply rooted in the land and the sea.
But what about drinks? When it comes to the world of cocktails, Scandinavian flavors and techniques are often overlooked.
However, there are many delicious and inventive drinks that showcase the best of the region's ingredients and traditions.
In this blog post, we will explore some of the best Scandinavian cocktail recipes that you can make at home.
Whether you are a fan of sweet and fruity drinks or prefer something more complex and savory, there is sure to be a recipe here that will pique your interest. So grab your shaker and let's get started!
1. Swedish 75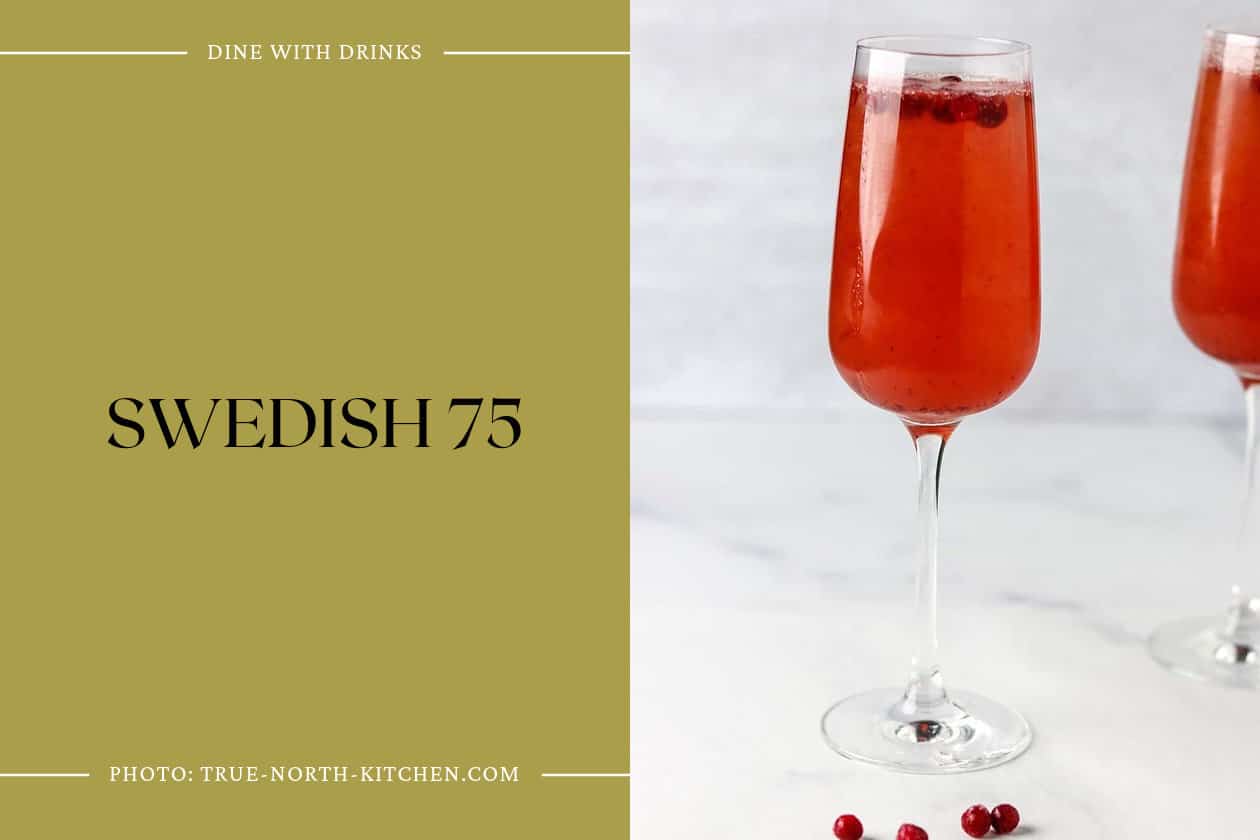 The Swedish 75 is a Nordic twist on the classic French 75 cocktail. This refreshing cocktail combines gin, fresh lemon juice, and sparkling wine with a unique Scandinavian ingredient – lingonberry preserves.
The result is a rosy-hued, berry-infused cocktail that is perfect for any festive occasion.
What sets the Swedish 75 apart from other champagne cocktails is the subtle tanginess of the lingonberries.
It adds a unique and unexpected twist to the classic cocktail, making it a must-try for anyone who loves a good champagne-based drink.
If you're looking for a refreshing and easy-to-make cocktail with a Scandinavian twist, the Swedish 75 is definitely worth a try.
Whether you're celebrating a special occasion or just looking for a new cocktail to add to your repertoire, this Nordic-inspired drink is sure to impress.
2. Kaffe Karlsson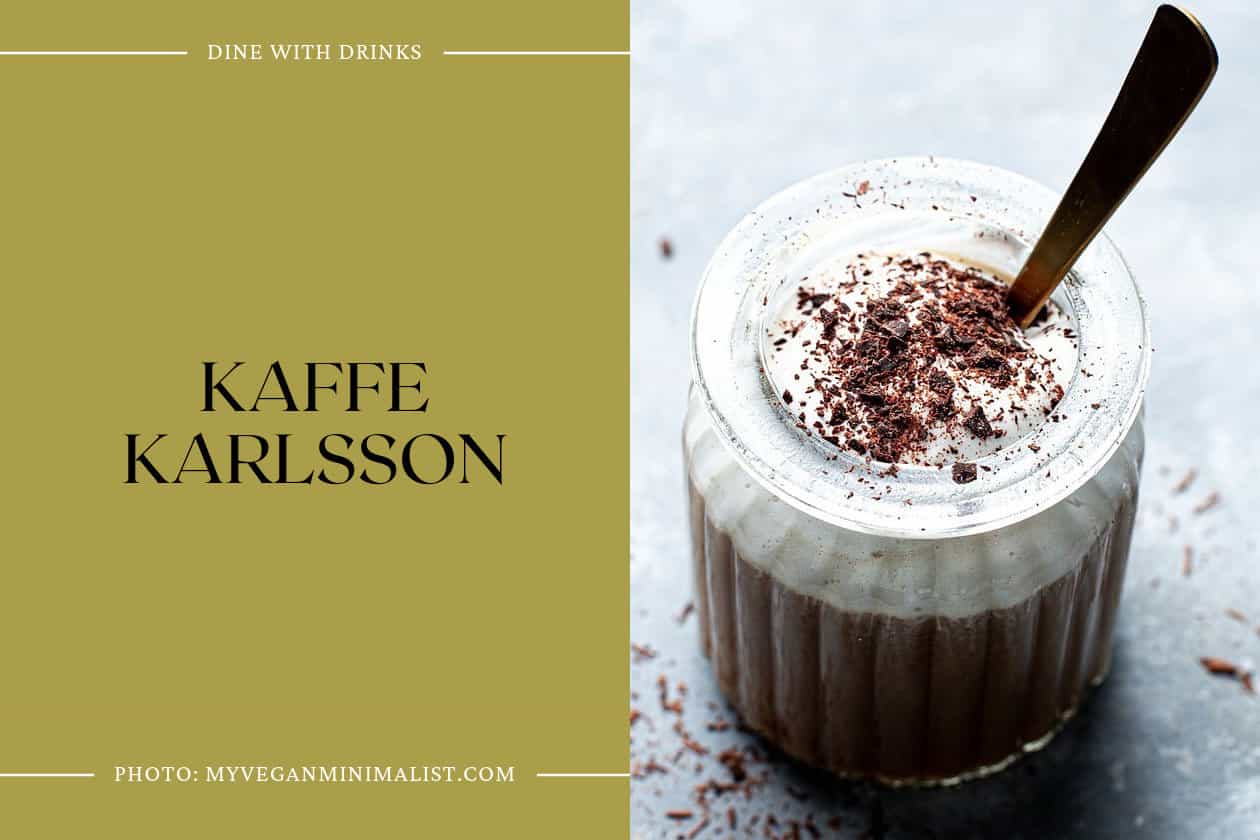 Looking for a comforting and flavorful Scandinavian cocktail that's perfect for any occasion? Look no further than the Kaffe Karlsson! This delicious coffee-based cocktail is a twist on the classic Irish coffee, featuring whipped cream, strong coffee, orange-flavored liqueur, and dairy-free cream liqueur.
For an added touch of decadence, you can even top it off with some dark chocolate shavings. Whether you're sipping it on a chilly winter evening or enjoying it as a refreshing pick-me-up during the summer months, the Kaffe Karlsson is sure to delight your taste buds and leave you feeling warm and satisfied. So why not give it a try and see for yourself what all the fuss is about?
3. Dala Horse Cocktail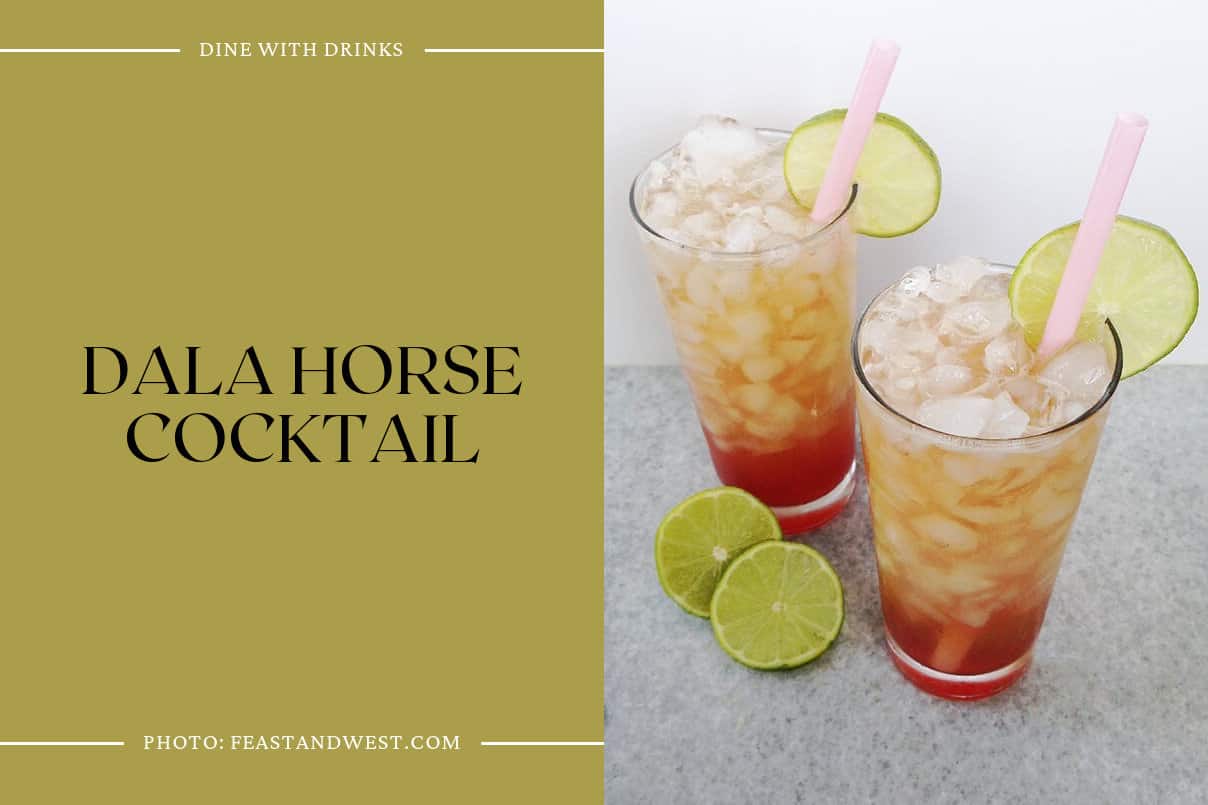 The Dala Horse Cocktail is a Swedish twist on the classic Moscow Mule. This full-bodied cocktail combines the sweetness of lingonberry syrup with the tartness of lime and the spiciness of ginger beer and vodka. The bright red color of the lingonberry syrup adds a pop of color to this refreshing drink.
Named after the popular Swedish handicraft and souvenir, the Dala Horse Cocktail is a must-try for anyone looking to explore Scandinavian flavors. If you're a fan of sweet and tart flavors, this cocktail is sure to impress.
4. Swedish Glögg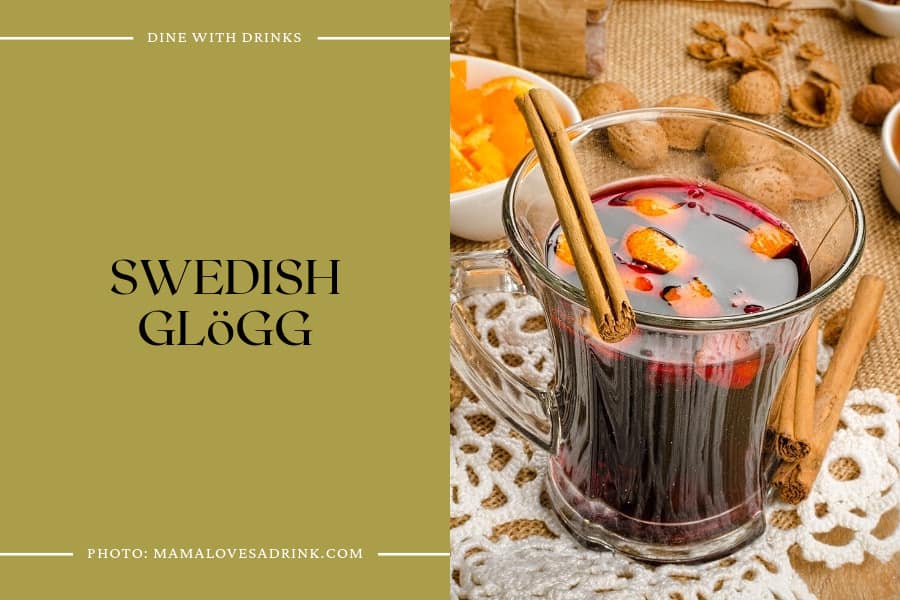 Swedish Glögg is a traditional Scandinavian cocktail that is perfect for the festive season. It is a warm and spicy mulled wine that is best enjoyed with friends and family. The recipe varies across countries, but this version is as close as possible to the Swedish recipe. The cocktail is a social drink that is cooked on the stovetop and served in brandy balloon glasses or tall handled coffee-cup/hot toddy style glasses.
It can be garnished with blanched/slivered almonds for a bitter-free finish. This cocktail is a great make-ahead recipe and can be served chilled in the summer over ice. If you're looking for a unique and warming cocktail to share with loved ones during the holidays, Swedish Glögg is definitely worth a try.
5. Non-Alcoholic Gløgg
Non-Alcoholic Gløgg is a warm and spicy Scandinavian mulled drink that is perfect for cold winter nights, especially during the holiday season. Unlike the traditional version made with wine, this recipe uses juice as a base, making it a great option for all ages to enjoy. The spices used in the recipe, including allspice, nutmeg, and cinnamon, give the drink a deliciously warm and cozy flavor.
The addition of raisins and slivered almonds adds a nice texture to the drink. This non-alcoholic version of Gløgg is perfect for those who want to enjoy the traditional Scandinavian drink without the alcohol. So, if you're looking for a warm and comforting drink to enjoy during the winter season, give Non-Alcoholic Gløgg a try!
6. Lingonberry Aperol Spritz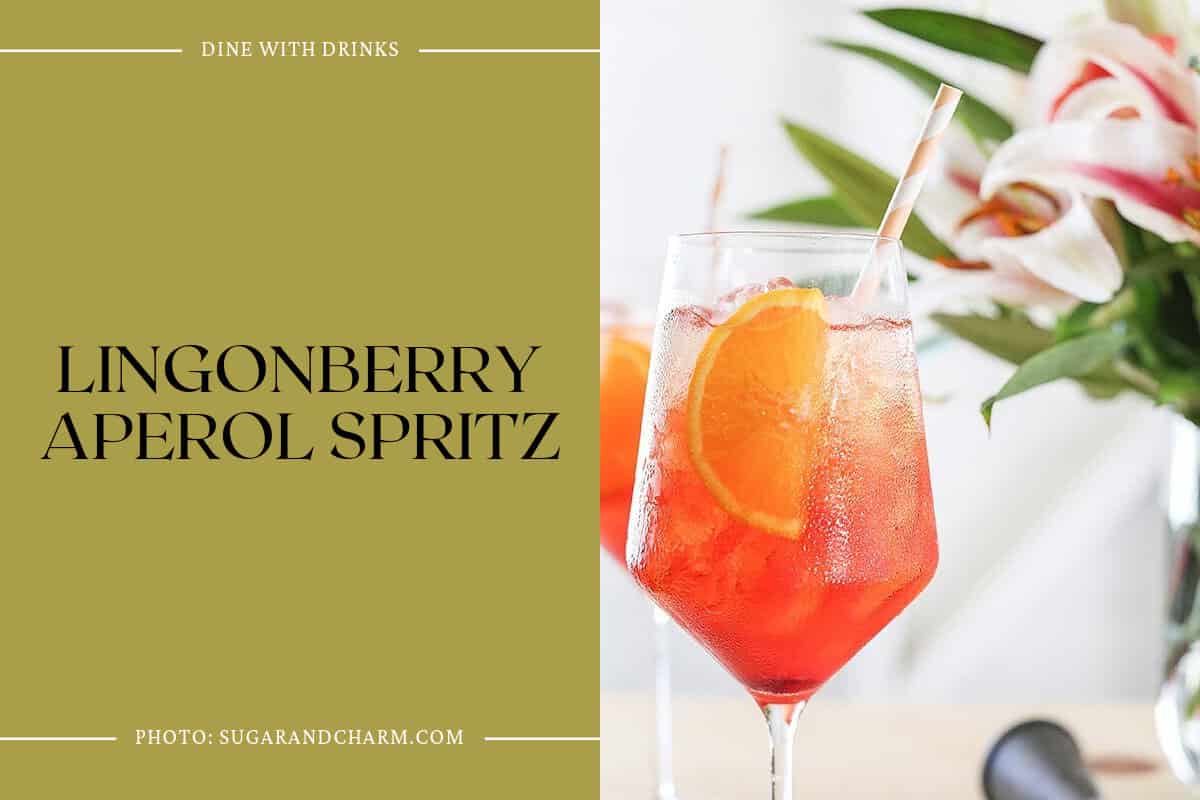 The Lingonberry Aperol Spritz is a refreshing twist on the classic Italian Aperol Spritz. This cocktail recipe adds a dash of lingonberry concentrate, which gives it a unique and delicious flavor. Lingonberries are a staple in Scandinavian cuisine and are known for their sour and tart taste.
The Lingonberry Aperol Spritz is a perfect blend of sweet and sour flavors, making it a must-try cocktail for anyone who loves fruity drinks. This cocktail is perfect for summer and is sure to impress your guests. If you want to add a little bit of Finland to your next gathering, be sure to try this Lingonberry Aperol Spritz.
7. Aquavit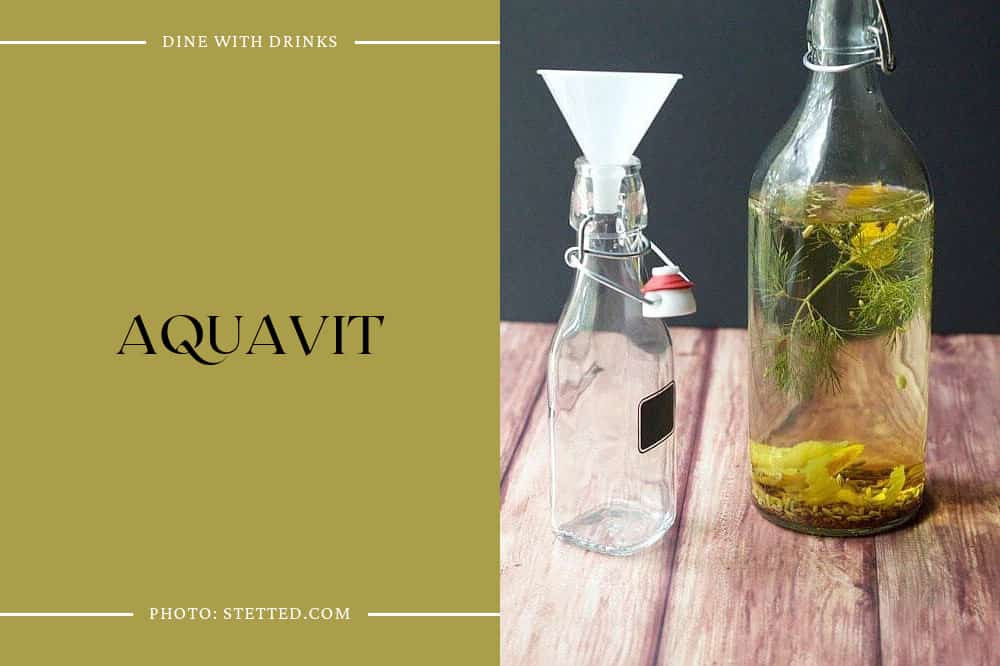 Aquavit is a classic Scandinavian spirit that has been in production since at least the 1500s. It is created by infusing vodka with herbs and other flavors, with dill and caraway being the main components in most recipes. While a completely authentic aquavit would require a distilling setup, home-infused versions are a wonderful alternative.
Aquavit is traditionally served ice-cold in small shots, but it can also be used in place of vodka for a distinctly herbal cocktail. Its savory flavor makes it a great addition to recipes for mustard, cured salmon, or even jams. If you're looking to add a touch of Scandinavian flair to your cocktail repertoire, give aquavit a try.
8. Traditional Glogg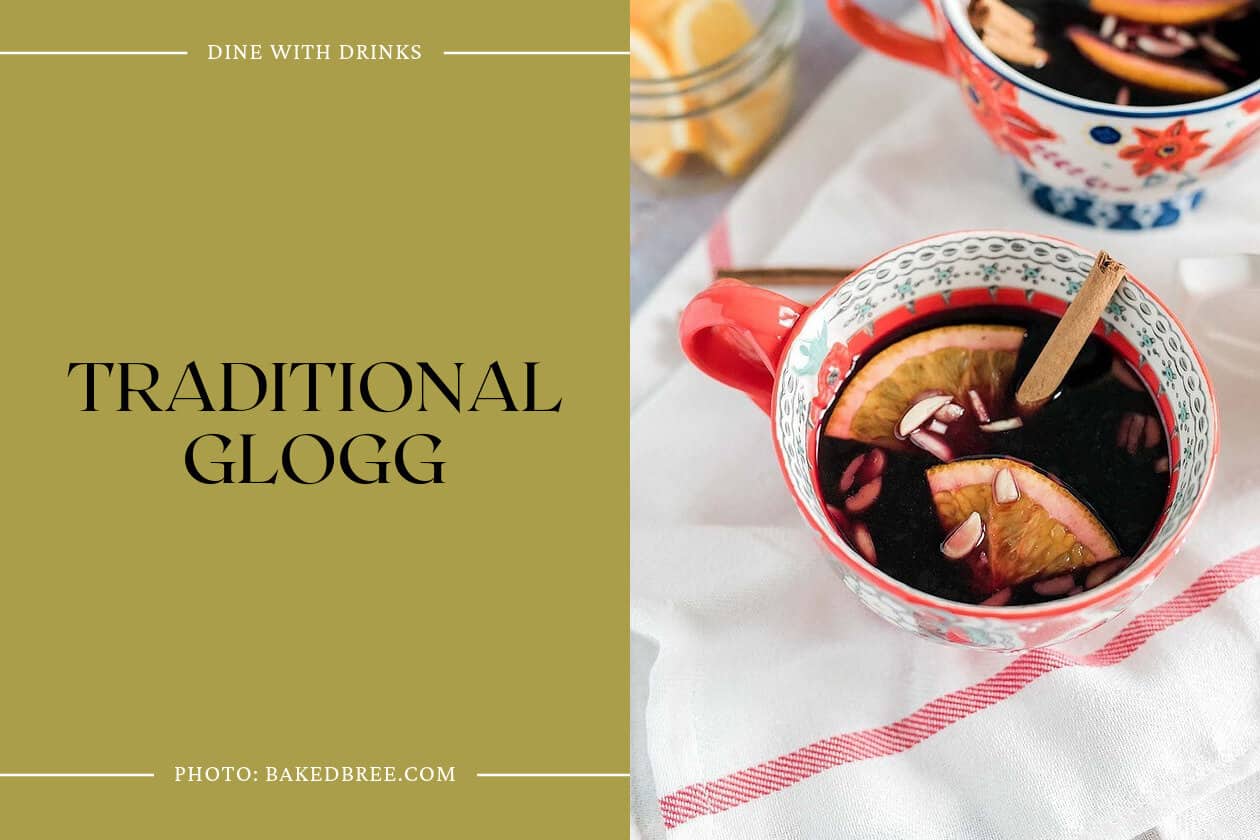 Traditional Glogg is a warm, spiced, and spiked mulled wine cocktail that is a Christmas-time favorite all throughout Scandinavia. This cozy red wine cocktail is the perfect holiday drink to enjoy with friends and family. The recipe typically includes sliced fresh ginger, sugar, cardamom pods, orange peel, cinnamon stick, almonds, raisins, and cloves, and is simmered until the wine reaches 175°.
The cooked down spices and peels add a beautiful touch to the drink, making it look as good as it tastes. Glogg is traditionally served warm and garnished with raisins, almonds, orange slices, and a cinnamon stick, with the option to add a splash of amaretto, vodka, or bourbon. This Scandinavian cocktail is perfect for those who enjoy a warm and cozy drink during the winter months.
9. Glogg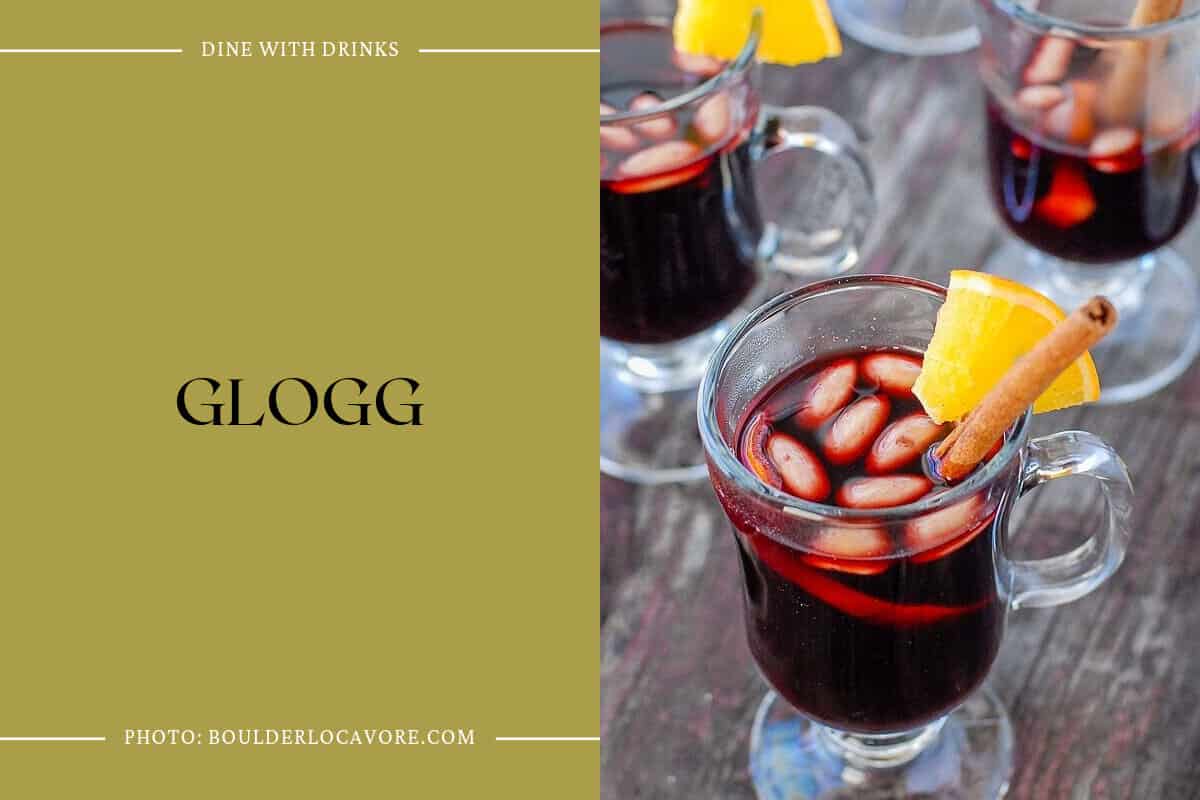 Glogg is a hot, spiced wine cocktail that originated in Scandinavia. This festive drink is perfect for winter outings and holiday celebrations. Unlike regular mulled wine, Glogg includes additional special ingredients such as raisins and blanched almonds, which add a unique element to the drink.
It is usually served during the Christmas season and is a holiday drink in Scandinavian countries. The name 'Glogg' means 'to burn' or 'to mull'. This warming cocktail is perfect for après ski lounging or snuggled up by a home fire by the Christmas tree. If you're looking for a cozy and festive drink to warm you up this winter, Glogg is definitely worth a try!