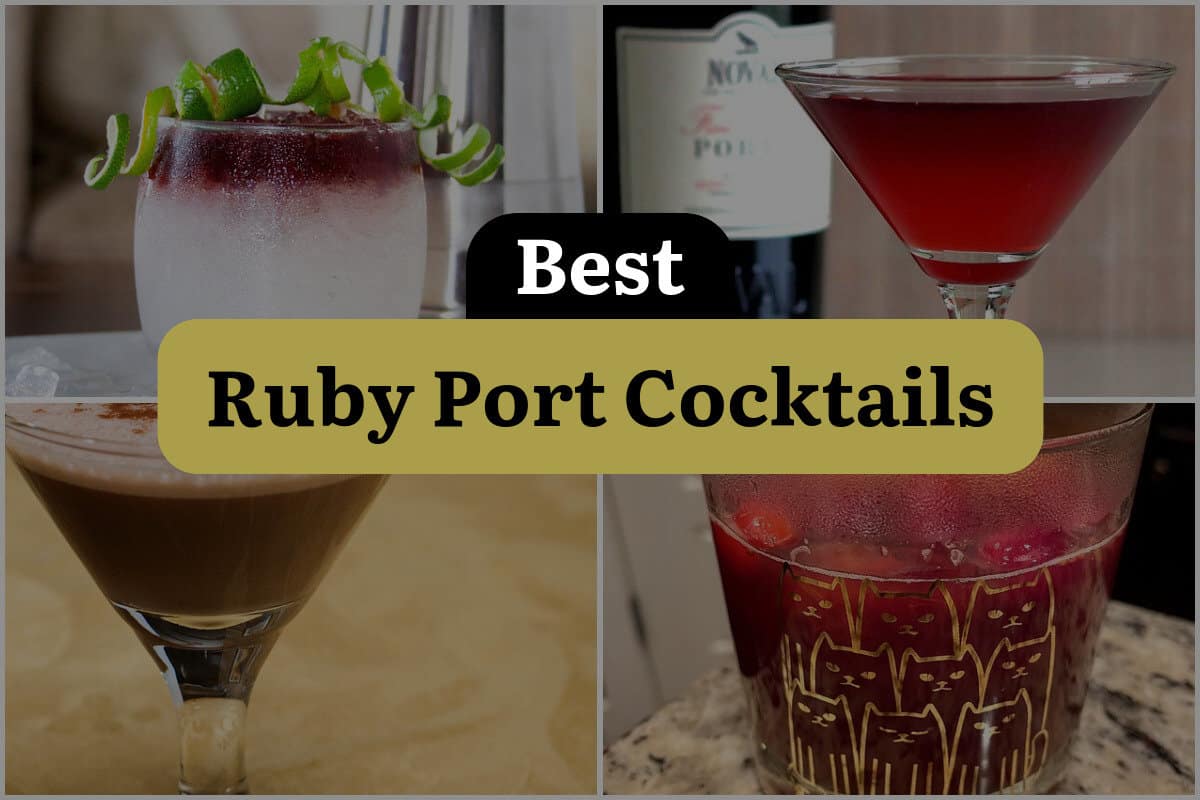 As a bartender, I have come across many types of alcoholic beverages. However, few can match the complexity and depth of a good Ruby Port.
This fortified wine hails from the Douro Valley in Portugal and is made by adding grape brandy during the fermentation process. The result is a smooth, sweet, and rich wine that pairs well with desserts and cheese.
But did you know that Ruby Port is also a fantastic ingredient in cocktails? Its bold flavor and deep red color can elevate any drink, adding layers of complexity and depth.
Whether you prefer a fruity, sweet, or bitter cocktail, there is a Ruby Port drink that will suit your taste buds.
In this blog post, I will be sharing some of the best Ruby Port Cocktail recipes that I have come across.
From classics like the Ruby Red and Port and Tonic to more modern creations like the Port Old Fashioned and Ruby Spritz, these drinks are sure to impress your guests and leave them wanting more. So, sit back, grab a glass of Ruby Port, and let's dive into the world of Ruby Port Cocktails.
1. Port of Margarita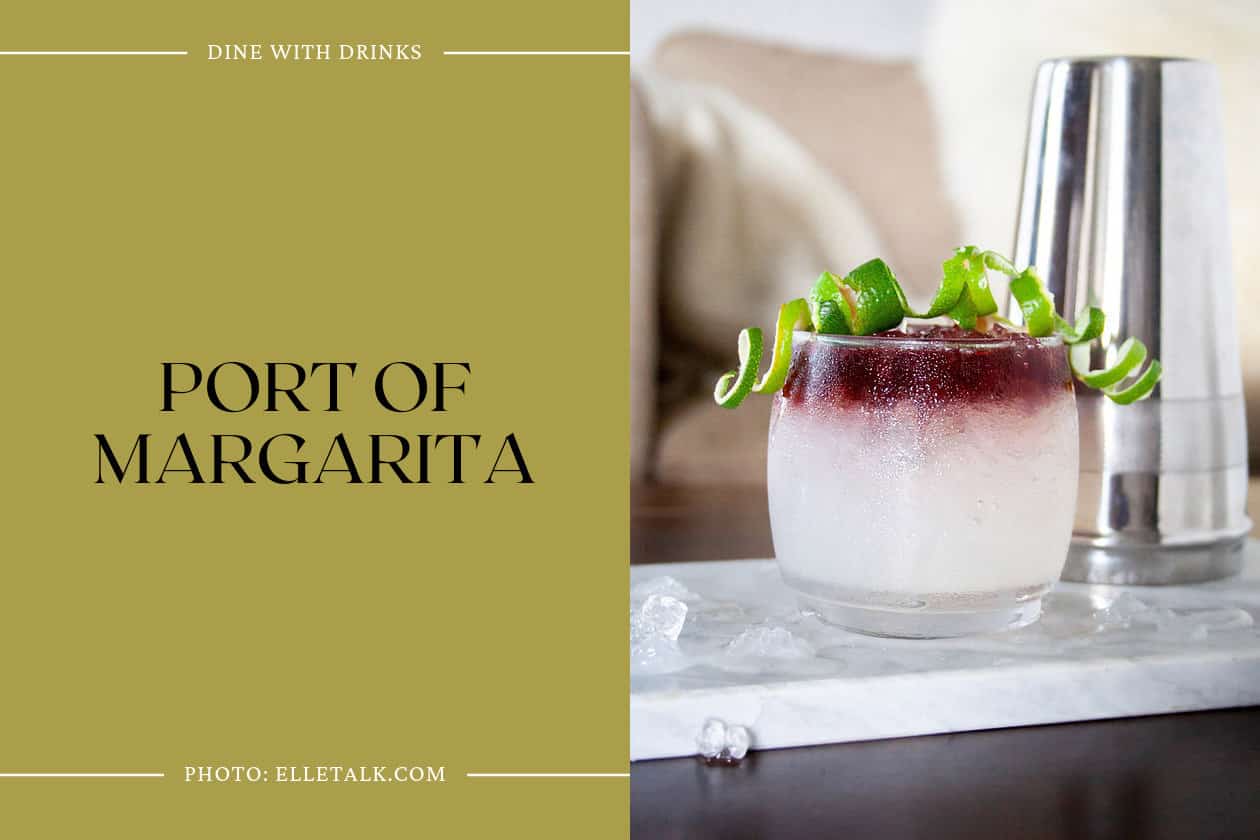 The "Port of Margarita" is a fresh lime margarita with a ruby Port float on top, adding a touch of sweetness and a hint of berry flavor.
The Port float adds depth and complexity to the tequila and citrus, making it a great option for those looking for something a little different. It's a cocktail worth trying if you're a fan of margaritas or looking for a unique twist on a classic recipe.
2. Crimson Cocktail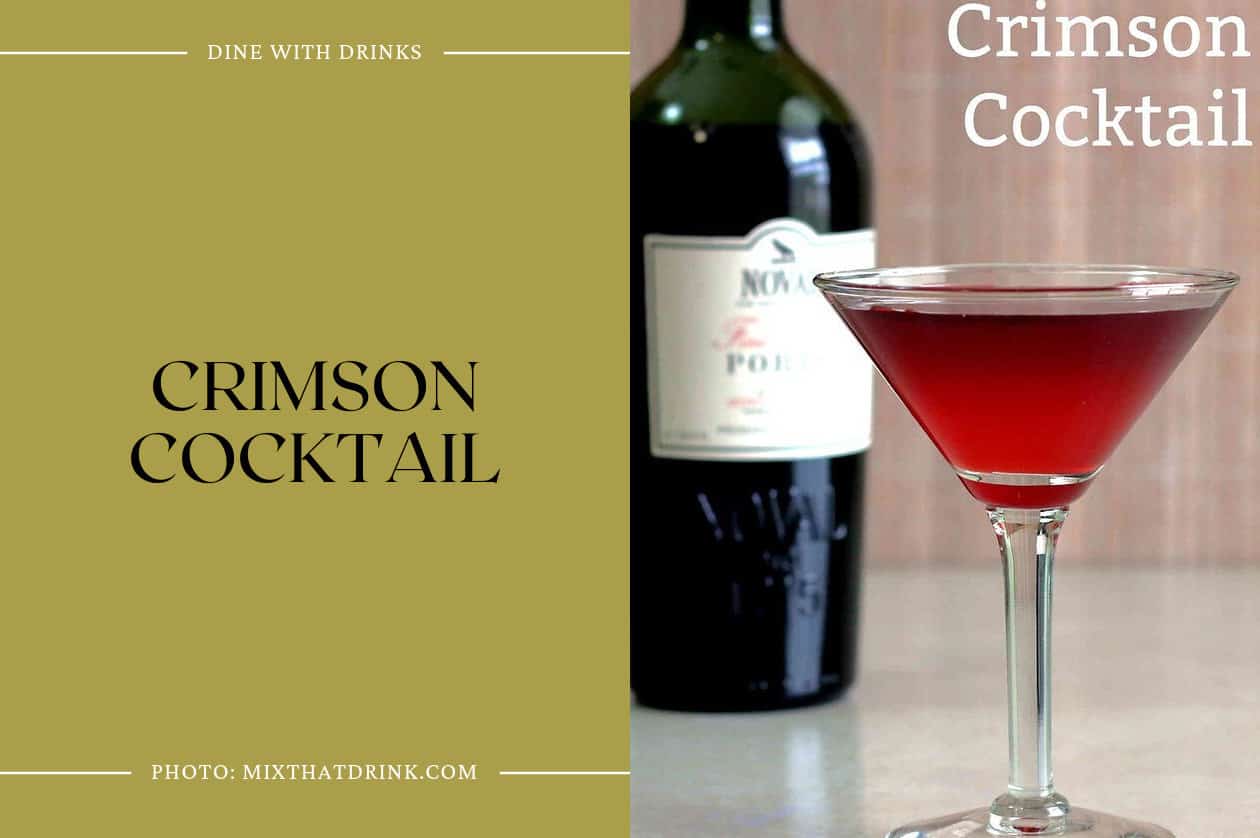 The Crimson Cocktail is a gin-based cocktail that is surprisingly sweet. It features a combination of grenadine and Ruby Port, which gives it a unique flavor. This drink is perfect for those who love their cocktails on the sweeter side.
The layering effect of the cocktail is beautiful, making it a great choice for a fancy night out or a special occasion. The gin is the star of the show here, so make sure to choose a brand that you love. Overall, the Crimson Cocktail is a must-try for anyone looking for a delicious and unique Ruby Port cocktail.
3. Vaina Cocktail
The Vaina Cocktail is a Chilean drink made with ruby port, cognac or brandy, crème de cacao, egg yolk, and a touch of cinnamon. It's sweet and chocolaty with a hint of cinnamon, and is one of those drinks that goes down easy but can hit fast.
The egg yolks are raw, so it's important to use the freshest eggs possible and make sure they have been stored properly. Overall, the Vaina Cocktail is a unique and delicious way to enjoy ruby port.
4. Warm Spiked Apple Cider With Port & Cranberries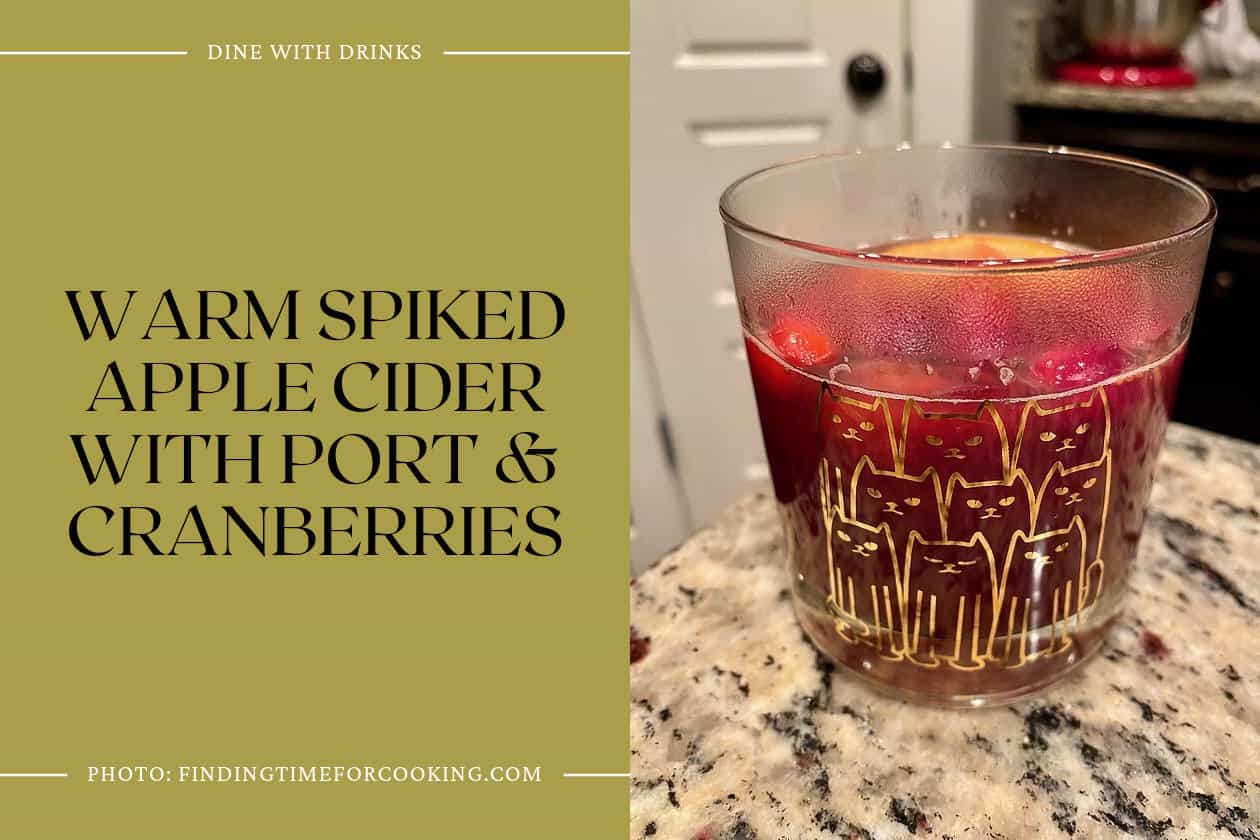 Looking for a cozy and low-ABV cocktail to warm you up during the winter months? Look no further than the Warm Spiked Apple Cider With Port & Cranberries. This cocktail combines the sweetness of apple cider with the tartness of cranberries and the warmth of port.
The cinnamon and star anise add a touch of spice to the mix, making it the perfect drink to curl up with on a cold night. This cocktail is easy to make and can be adjusted to your liking by adding a splash of bourbon for a boozy kick. Give it a try and let the flavors transport you to a cozy winter wonderland.
5. Fatty Daddy Cocktail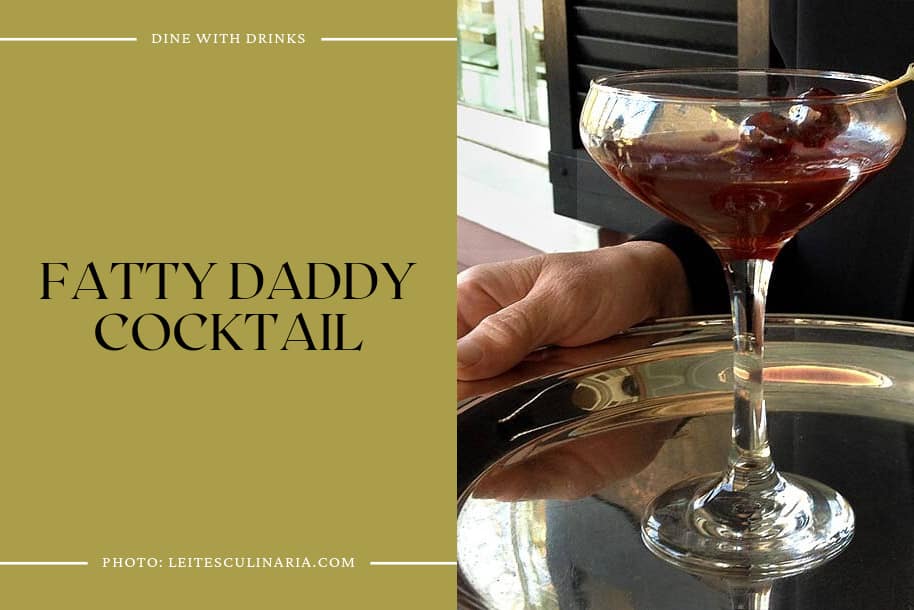 The Fatty Daddy Cocktail is a unique and flavorful combination of bourbon, bacon-infused maple syrup, port, and Amarena cherries. Created by bartender Carlos Alvarez, this cocktail is a twist on the classic Manhattan, with a deep ruby color and a retro coupe glass that adds to its sexy appeal.
The Amarena cherries provide a sweet and sour taste that perfectly complements the bacon-infused maple syrup, while the port adds a rich and complex flavor to the mix. This cocktail is perfect for a special occasion or a night out with friends, and is sure to impress anyone who tries it. If you're looking for a Ruby Port Cocktail recipe that is both delicious and unique, the Fatty Daddy Cocktail is definitely worth a try.
6. Rum Sangaree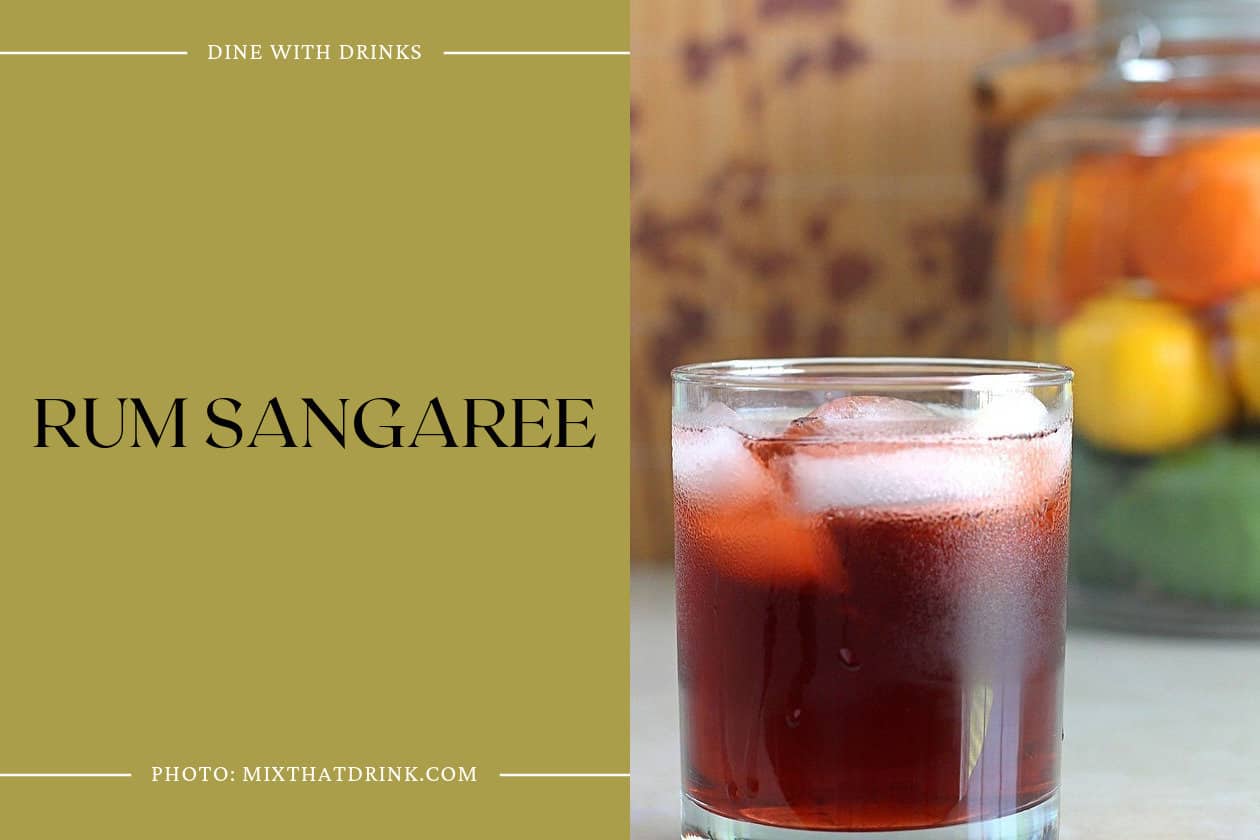 The Rum Sangaree is a classic cocktail from the Antilles that has been adapted and tweaked by bartenders over the years. This cocktail is a perfect blend of rum, orange liqueur, and a dry port, Madeira or red wine. The flavor profile of this cocktail is dominated by orange and wine, with hints of vanilla and caramel from the rum.
The addition of nutmeg adds a subtle spice note to the drink. While there are many variations of the Rum Sangaree, this modernized version is sure to appeal to the modern palate. If you're looking for a delicious and unique cocktail to try, the Rum Sangaree is definitely worth a taste.