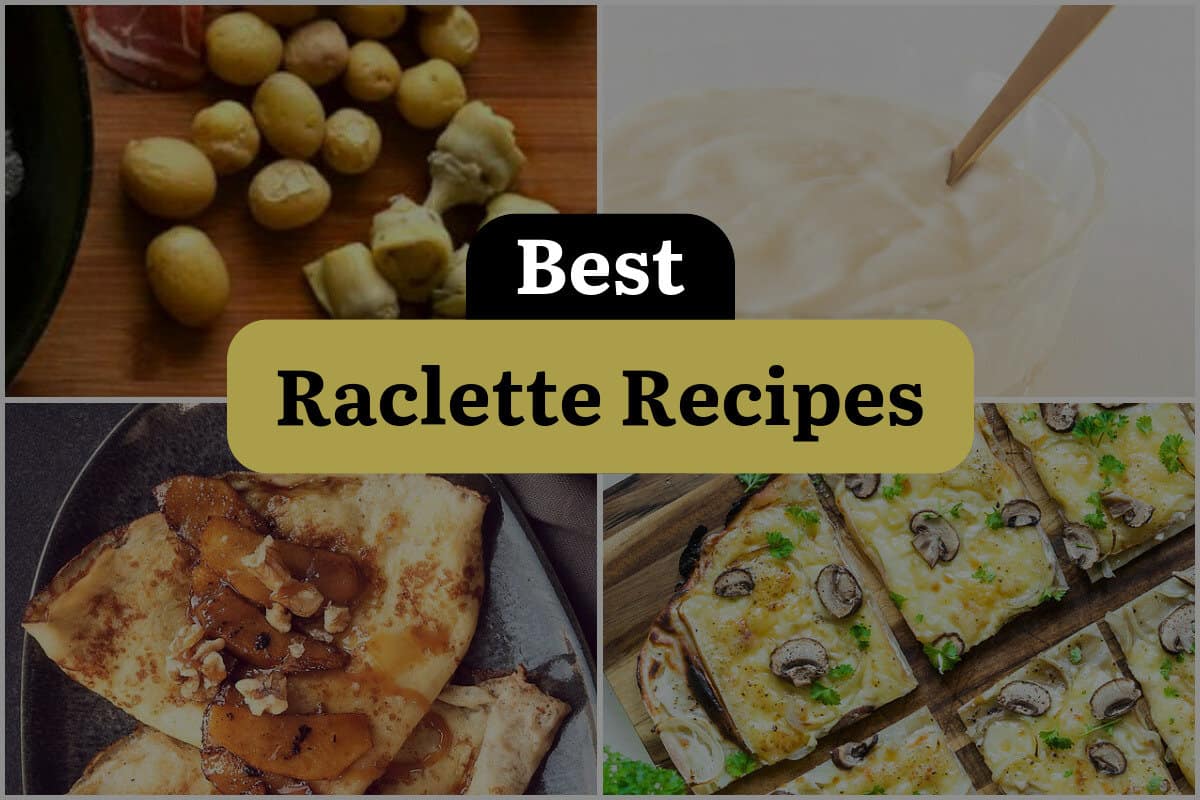 Are you ready to take your taste buds on a cheesy adventure? Look no further than raclette, the ultimate indulgence for cheese lovers. Whether you're hosting a cozy dinner party or simply craving a comforting meal, raclette has got you covered.
In this blog post, we'll explore the best raclette recipes that will make your mouth water and leave you craving for more. Get ready to melt into a world of gooey, cheesy goodness!
1. Raclette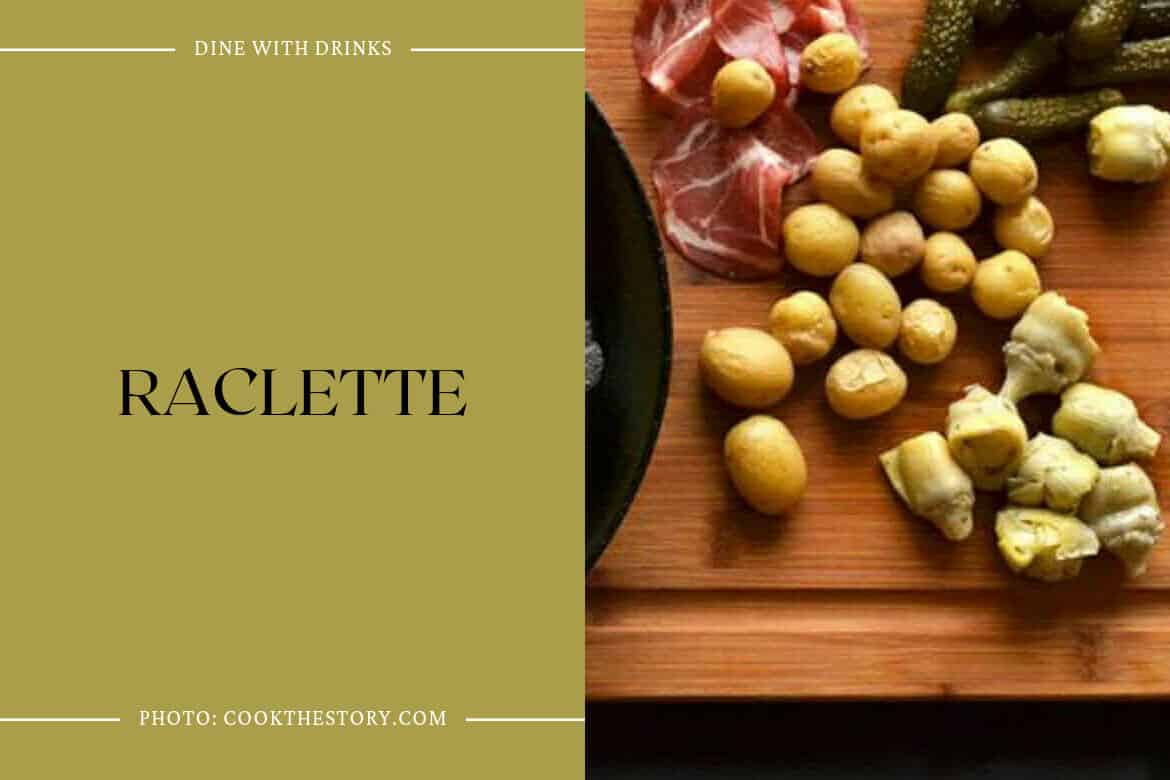 Raclette is a traditional Swiss dish featuring melted cheese served with boiled potatoes, pickles, and cured meats. It is a fun and interactive dinner, similar to fondue, where you pour the melty cheese over your plate of potatoes and meats.
The dish can be made using raclette cheese or other Swiss cheeses like Emmental or Gruyere. It is a delicious and cheesy meal that is perfect for a cozy gathering or dinner party.
2. Homemade Mayonnaise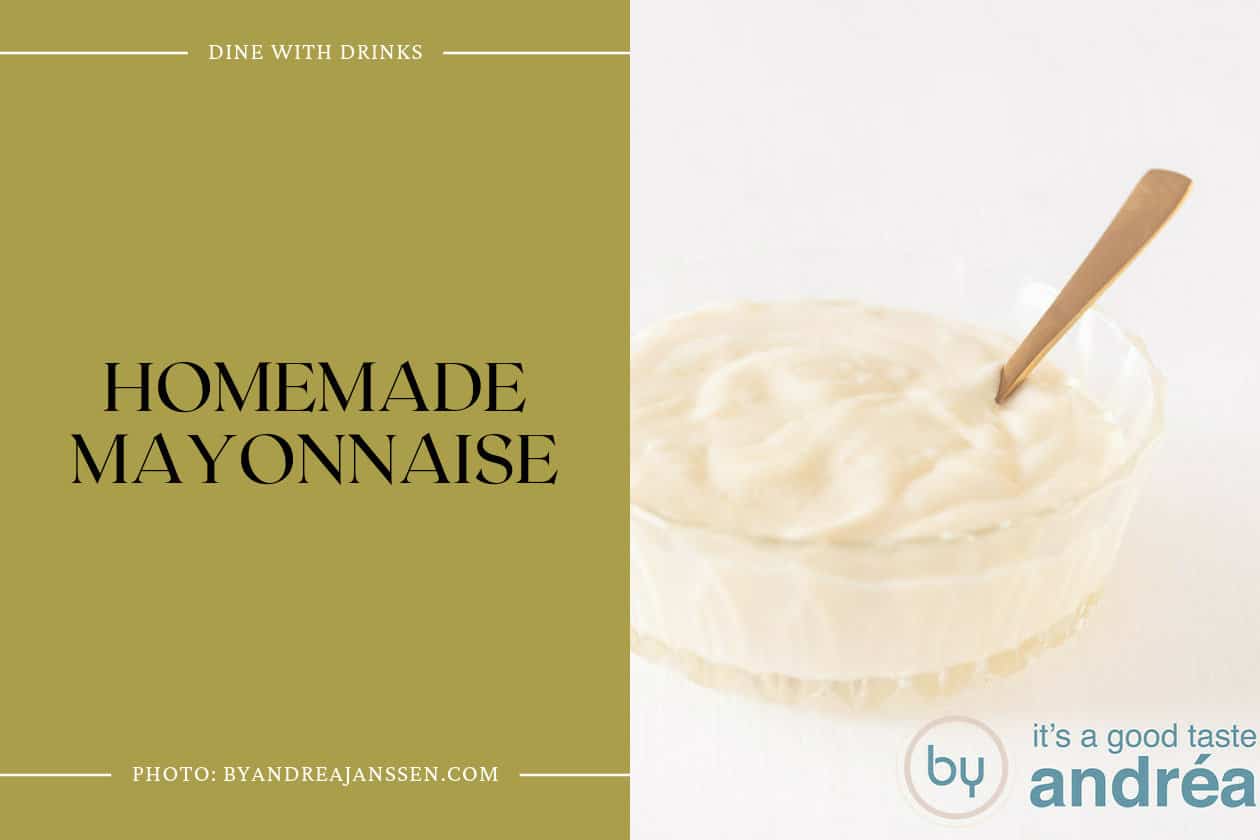 Homemade Mayonnaise is a creamy and delicious sauce made with egg yolk, mustard, salt, white wine vinegar, and sunflower oil. It is a versatile sauce that adds richness and flavor to any dish.
However, it is important to note that this recipe uses raw egg, which may not be suitable for certain individuals. Overall, Homemade Mayonnaise is a simple and tasty addition to any raclette meal.
3. Crêpes with Caramelized Apples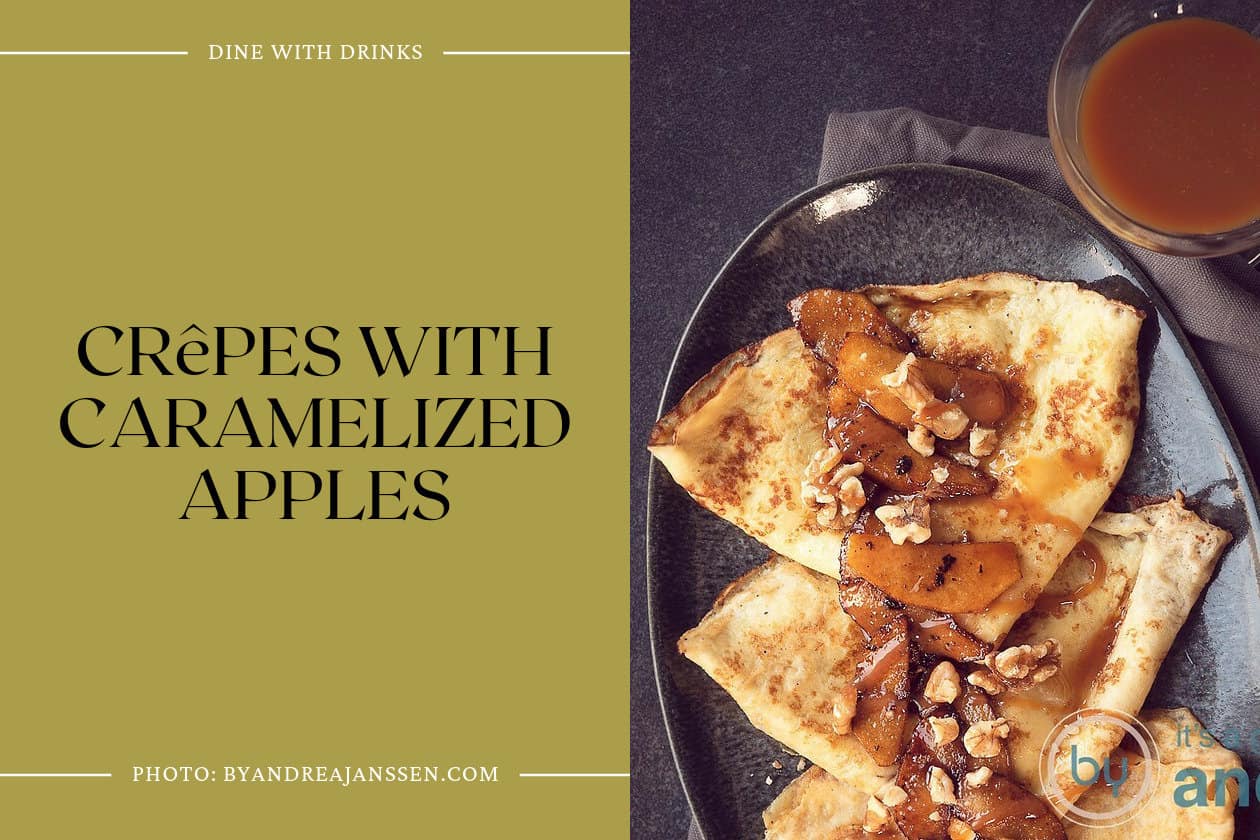 Crêpes with Caramelized Apples is a delicious raclette dessert that combines airy, creamy crêpes with sweet and caramelized apples. Topped with a drizzle of caramel sauce, this recipe is the perfect ending to a raclette party.
The thin and delicate crêpes, paired with the caramelized apples, create a delightful combination of flavors. It's a must-try recipe for any raclette enthusiast looking for a sweet treat to complete their gourmet evening.
4. Mushroom and Raclette Flammkuchen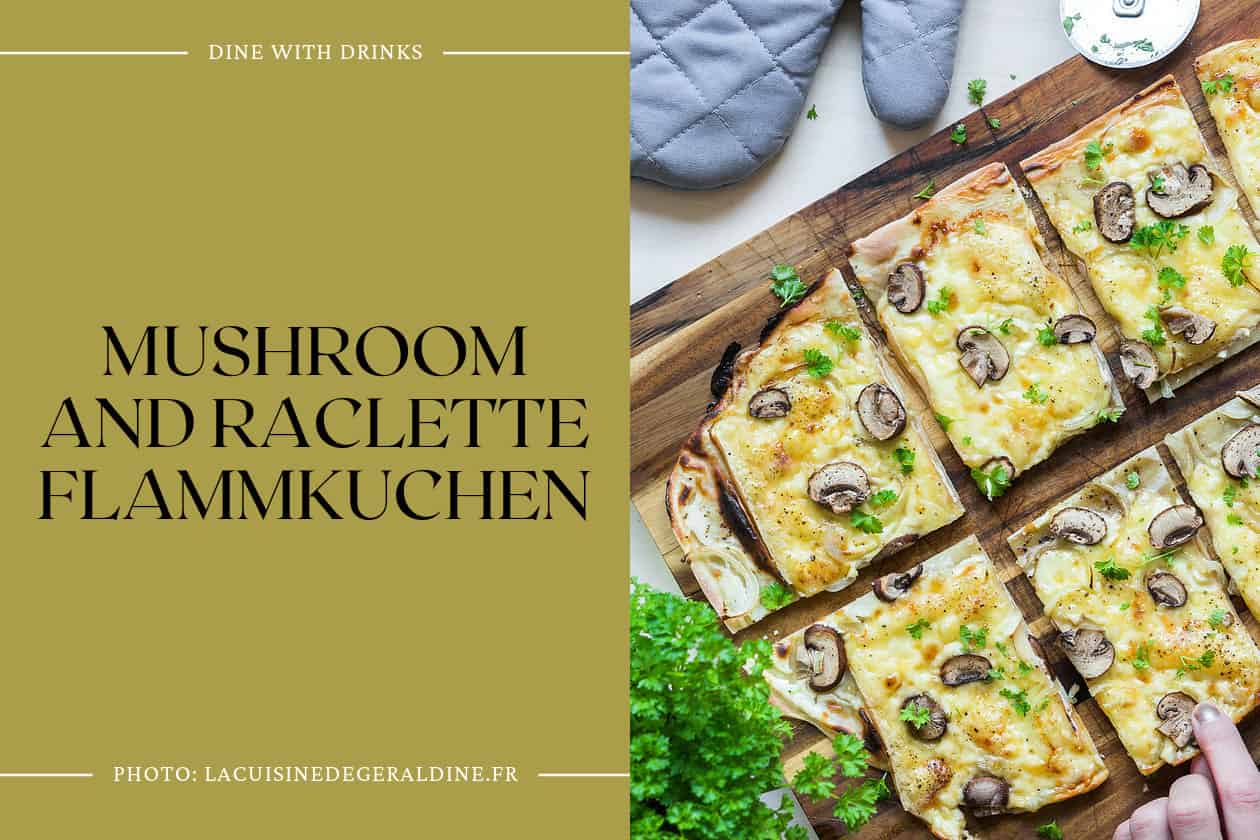 The Mushroom and Raclette Flammkuchen is a delicious and satisfying dish that combines the rich flavors of raclette cheese with earthy mushrooms. The crispy flammkuchen crust is topped with creamy crème fraiche, melted raclette cheese, and a generous amount of thinly sliced onions and mushrooms.
The combination of ingredients creates a harmonious balance of flavors that is both comforting and indulgent. Perfect for a winter meal or as a shared starter, this recipe is a must-try for raclette cheese lovers.
5. Vegetarian Raclette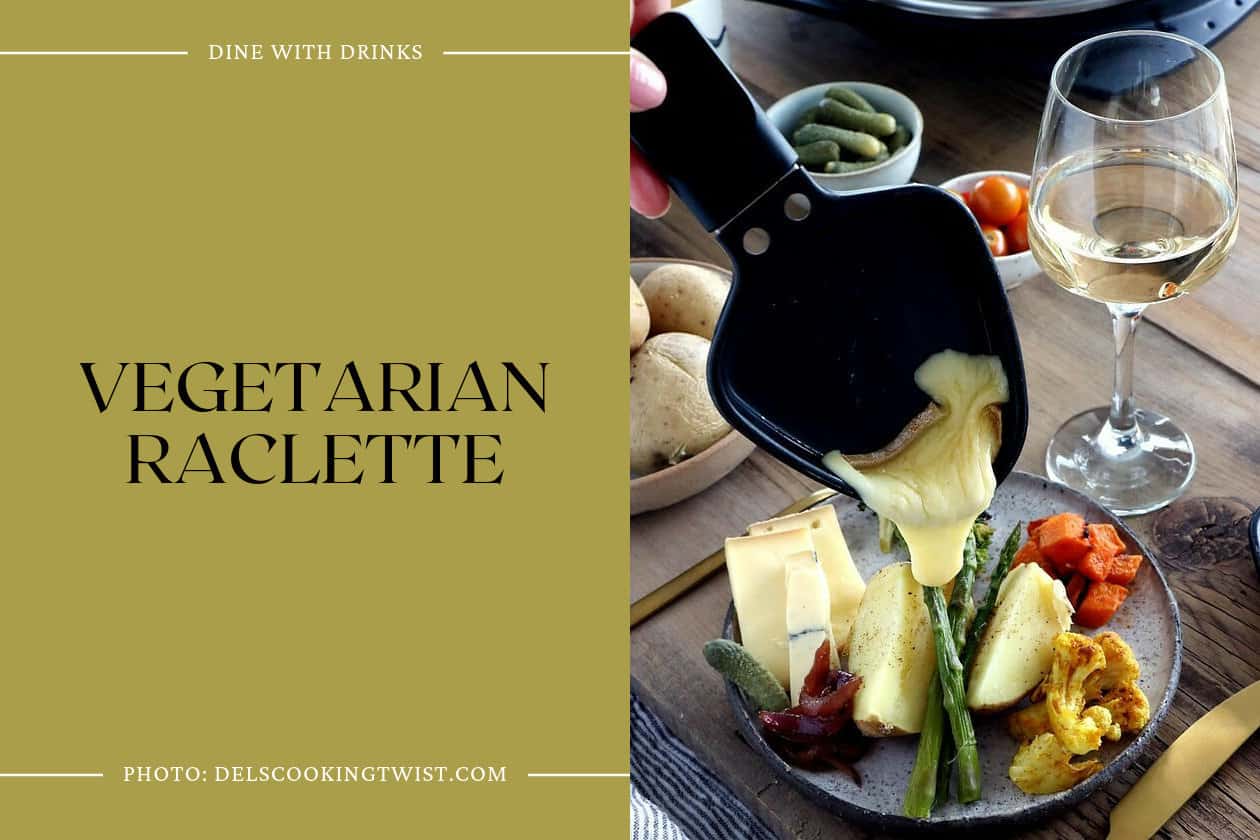 Vegetarian Raclette is a delightful twist on the traditional raclette dish. Instead of cold meats, this recipe focuses on delicious veggie preparations to pair with the melted cheese and potatoes. With options like caramelized onions, cherry tomatoes, and cornichons, it's a colorful and flavorful feast.
The cheese selection is versatile, allowing for creativity with different types of cheeses. Overall, Vegetarian Raclette offers a fun and tasty alternative for those looking to enjoy a raclette dinner party without meat.
6. Keto Raclette Grill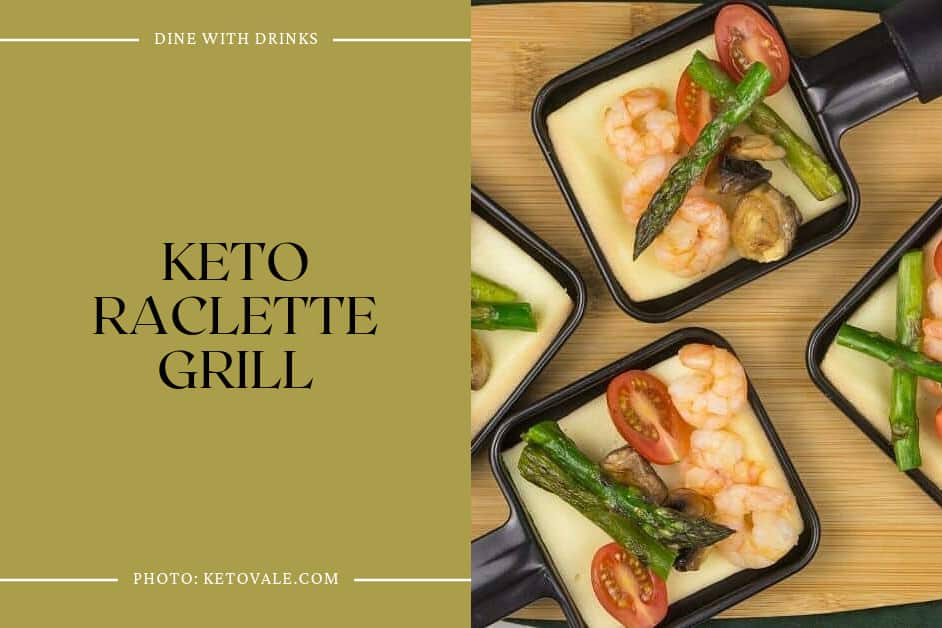 The Keto Raclette Grill is a delicious low-carb dish that is perfect for parties and family gatherings. It features grilled shrimp, mushrooms, and asparagus, topped with melted raclette cheese.
The addition of cherry tomatoes adds a touch of sweetness and antioxidants. This recipe is easy to make and can be cooked on a raclette grill or a regular grill. It is a great option for those following a keto diet.
7. Spinach and Artichoke Fondue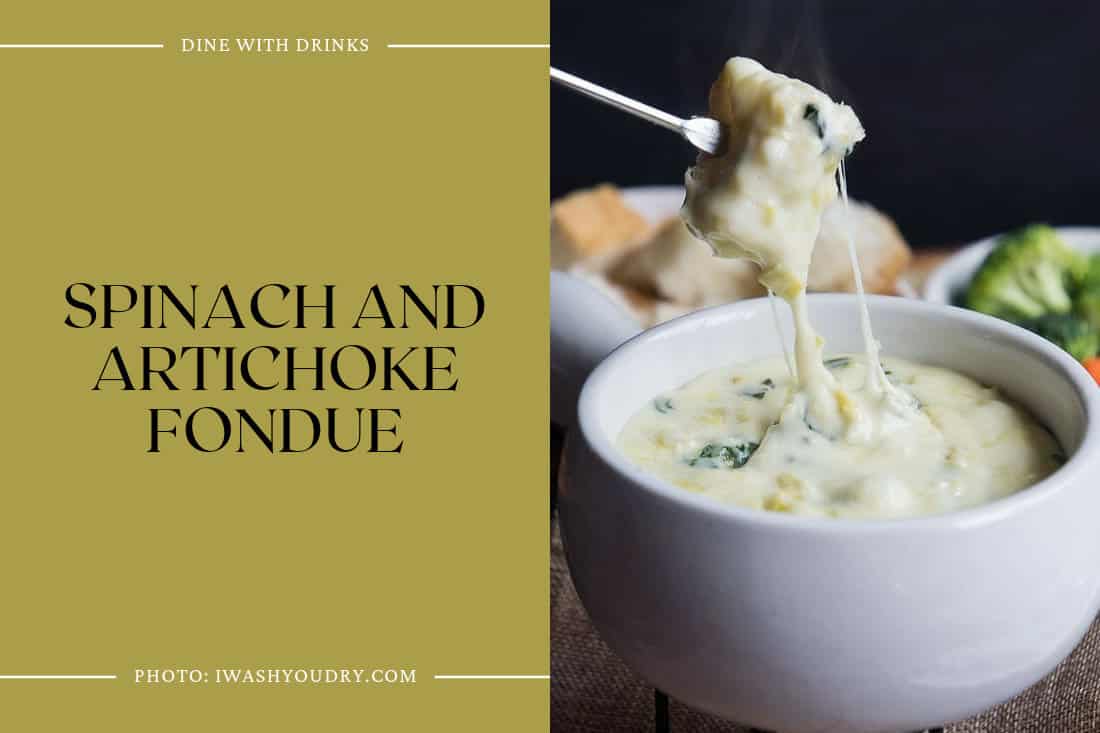 The Spinach and Artichoke Fondue is a delicious and cheesy dip made with Gruyere, Mozzarella, and Parmesan cheeses. It also includes spinach, artichokes, and garlic for added flavor.
Perfect for dipping bread, veggies, or other desired items. It's a quick and easy recipe that can be enjoyed as an appetizer or a full meal. Highly recommended for any day of the week.