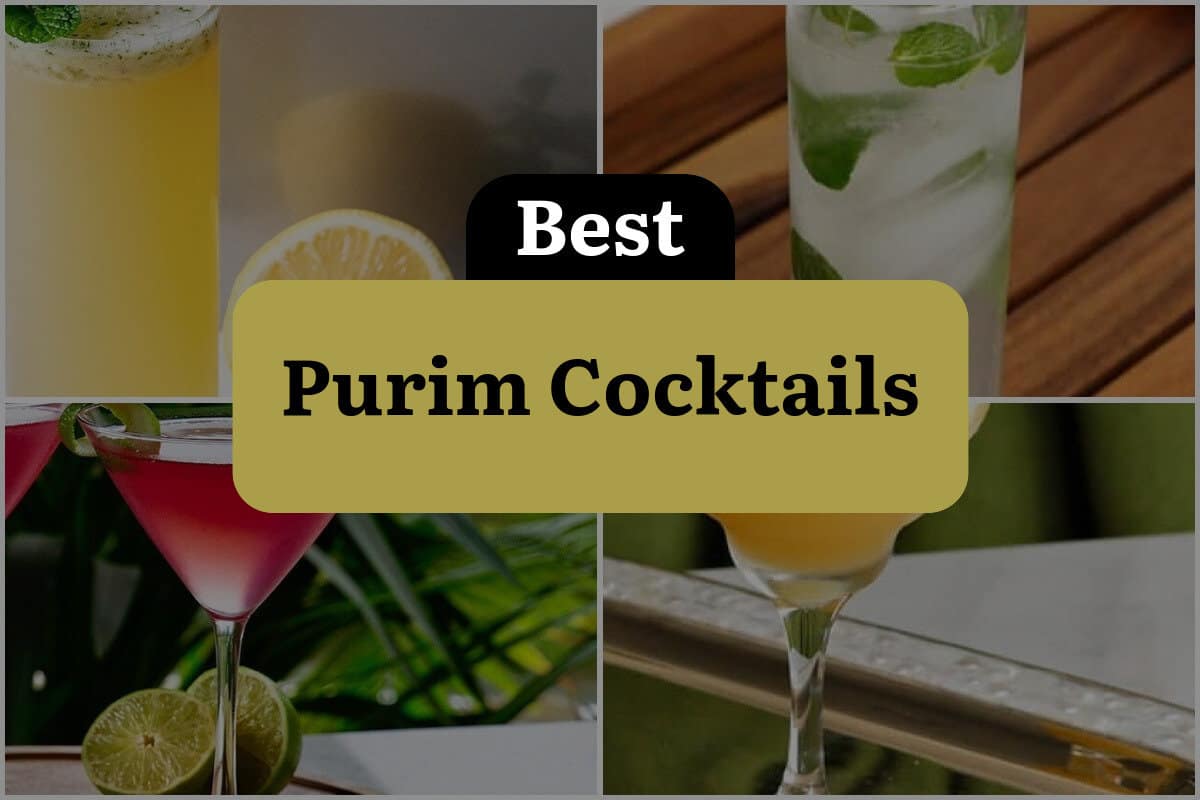 Purim is a joyous festival that celebrates the victory of the Jewish people over their enemies in ancient Persia.
It is a time for feasting, drinking, and merrymaking. And what better way to celebrate than with a delicious and festive drink?
Whether you're hosting a Purim party or just want to enjoy a festive cocktail at home, there are plenty of delicious options to choose from.
From sweet and fruity to bold and spicy, there's a Purim cocktail recipe out there for everyone.
Some of the best Purim cocktails are inspired by traditional Jewish foods and flavors. Think pomegranate, honey, figs, and dates.
These ingredients not only add flavor but also have symbolic meaning in Jewish tradition.
But Purim cocktails aren't just about the ingredients. They're also about the presentation.
A beautifully garnished cocktail can make all the difference in setting the mood for your Purim celebration.
So, if you're looking for some inspiration for your Purim cocktail menu, look no further.
In this blog post, we'll be sharing some of the best Purim cocktail recipes that are sure to impress your guests and add some extra joy to your celebration. Let's get started!
1. The Purim Pucker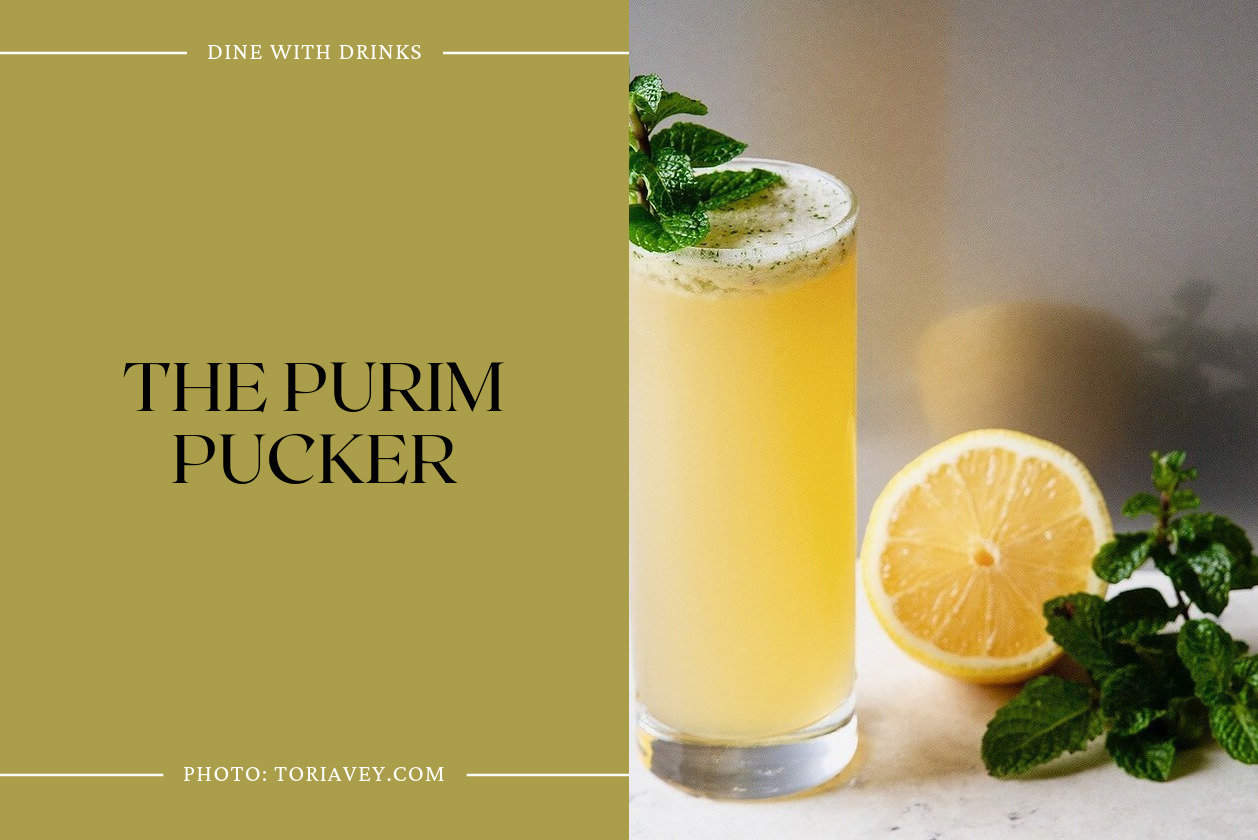 The Purim Pucker is a delightful cocktail that is perfect for celebrating the Jewish holiday of Purim. Inspired by the popular Israeli drink, limonana, this sweet and sour cocktail has a tipsy kick of rum that is sure to get you in the festive spirit.
It's a light and refreshing drink that is perfect for springtime celebrations. The Purim Pucker is a must-try cocktail for anyone looking to add a little fun to their Purim festivities. So, grab your blender and highball glasses and get ready to enjoy this delicious drink!
2. Mojito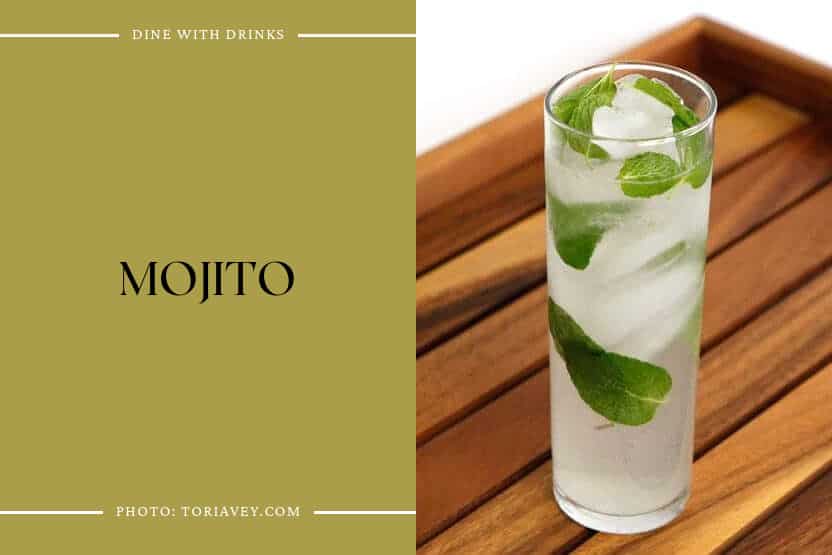 The Mojito is a classic cocktail that is perfect for Purim celebrations. This particular recipe is a shortcut version that uses mint-infused simple syrup, making it easy to prepare without sacrificing flavor. The combination of white rum, lime juice, and mint syrup creates a refreshing and slightly sweet taste that is perfect for sipping on a warm evening.
The cocktail can be garnished with fresh mint leaves or a lime wedge to add a touch of elegance. For those who prefer a non-alcoholic option, there is also a mocktail variation available. Overall, the Mojito is a delicious and easy-to-make cocktail that is sure to impress your guests this Purim.
3. Cranberry Vodka Cosmo Cocktail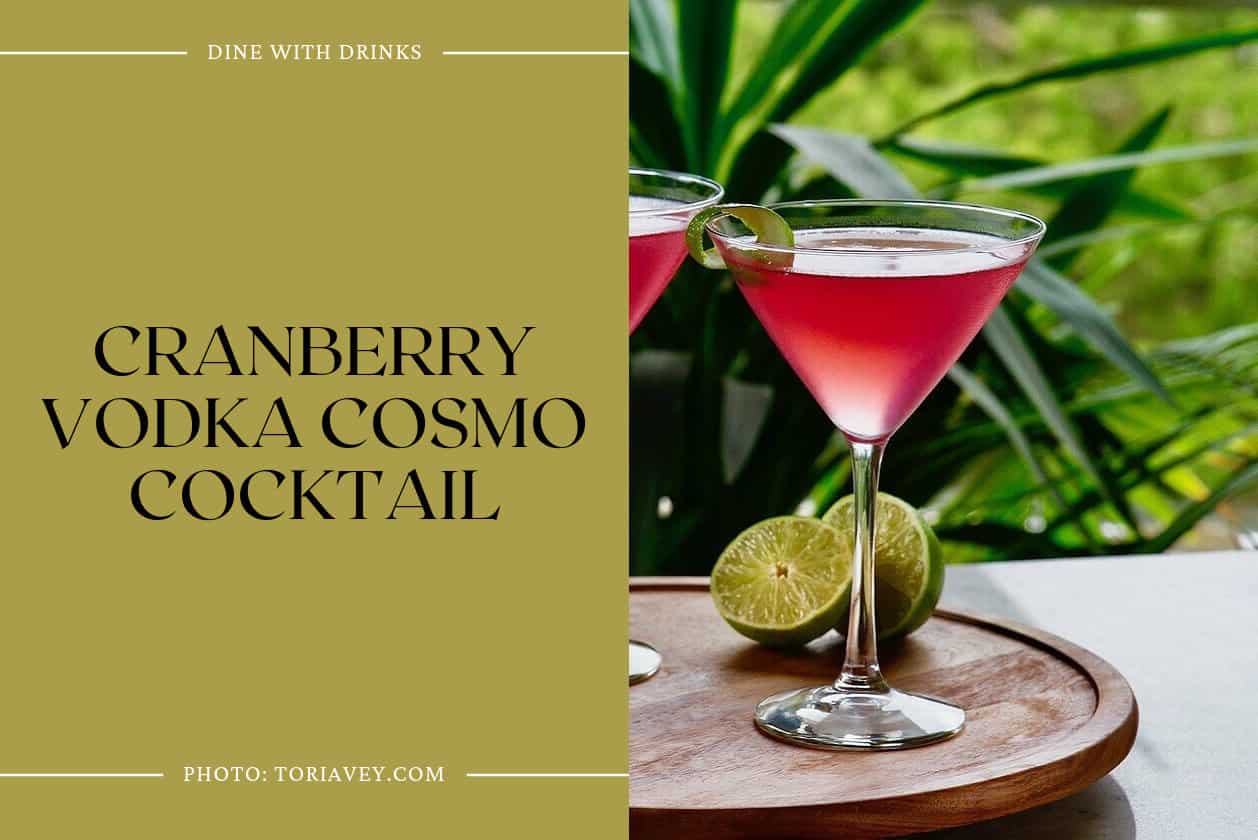 Looking for a delicious and festive cocktail to serve at your Purim celebration? Look no further than the Cranberry Vodka Cosmo Cocktail. This classic cocktail features citrus vodka, tart cranberry juice, and lime, making it a refreshing and flavorful choice for any occasion.
The history of the cosmo cocktail dates back to the 1980s, but it gained widespread popularity in the 1990s and has remained a beloved drink ever since. Whether you're a fan of Sex and the City or simply looking for a tasty and easy-to-make cocktail, the Cranberry Vodka Cosmo is sure to please. So why not shake up a batch for your next Purim celebration and enjoy the sweet and tangy flavors of this classic cocktail?
4. Orange Blossom Margarita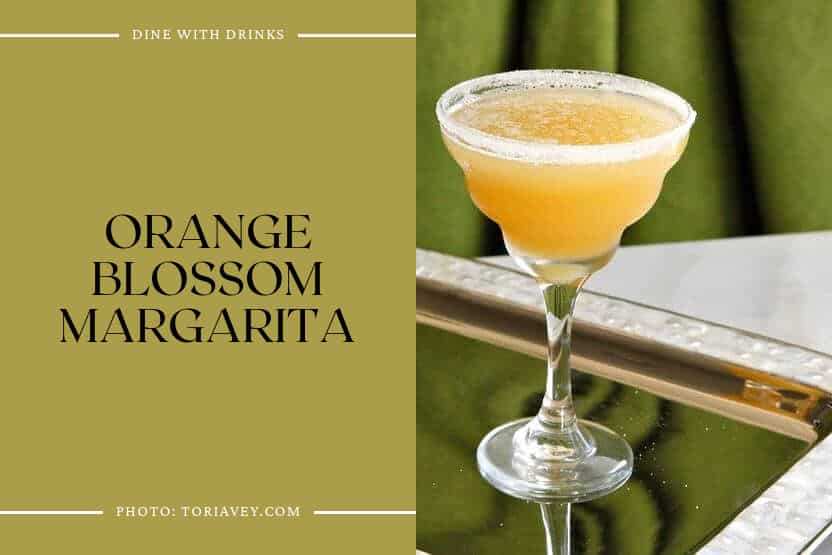 The Orange Blossom Margarita is a refreshing and exotic twist on the classic margarita. Made with sweet fresh oranges, agave nectar, and a touch of orange blossom water, this cocktail is both sweet and slightly bitter, with a lovely floral aroma.
It's the perfect drink to sip on while celebrating Purim with friends and family. Whether you're a fan of tequila or not, this cocktail is sure to please with its unique blend of flavors. So why not give it a try and add a little bit of Middle Eastern flair to your Purim celebration?