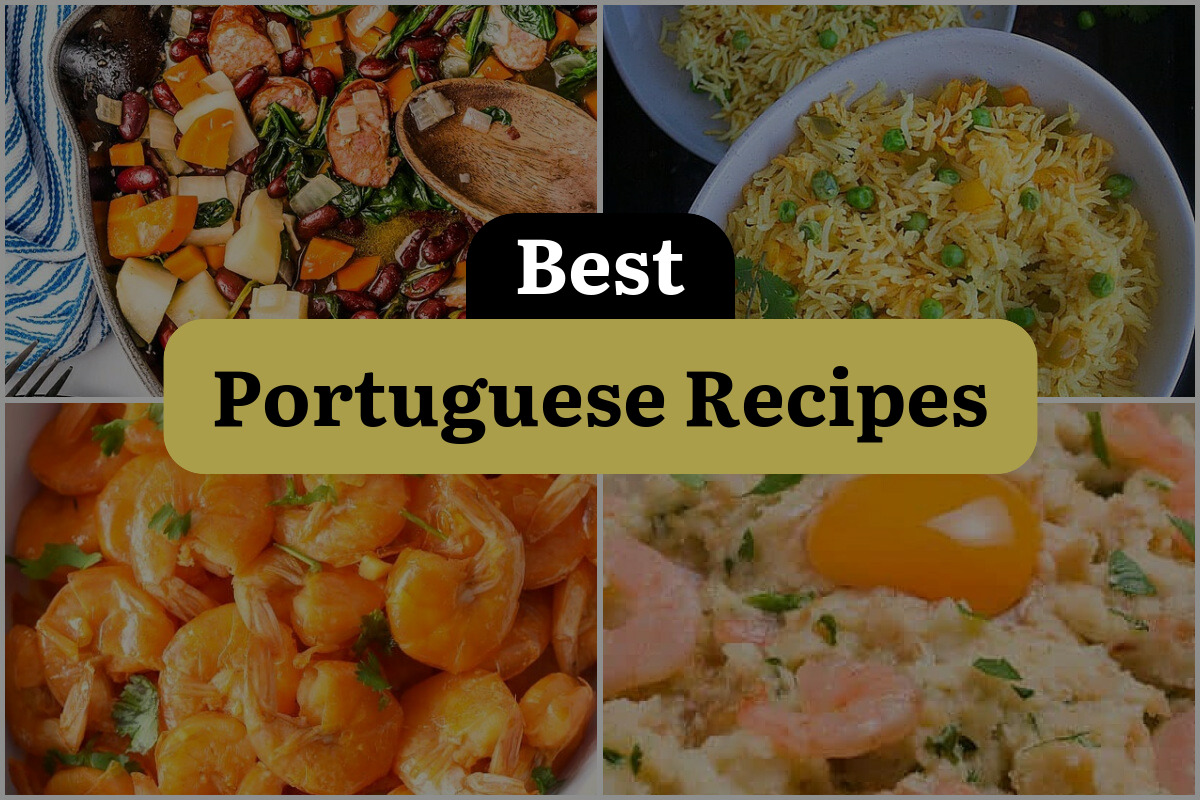 Are you ready to embark on a culinary journey to Portugal? Get ready to tantalize your taste buds with the best Portuguese recipes! From savory seafood dishes to delightful pastries, Portuguese cuisine offers a mouthwatering array of flavors and textures.
In this blog post, we will explore the rich culinary traditions of Portugal, highlighting some of the most beloved and iconic dishes. Whether you're a seafood lover, a meat enthusiast, or have a sweet tooth, there's something for everyone in Portuguese cuisine. So, grab your apron and let's dive into the world of delicious Portuguese flavors!
1. Portuguese Sausage and Beans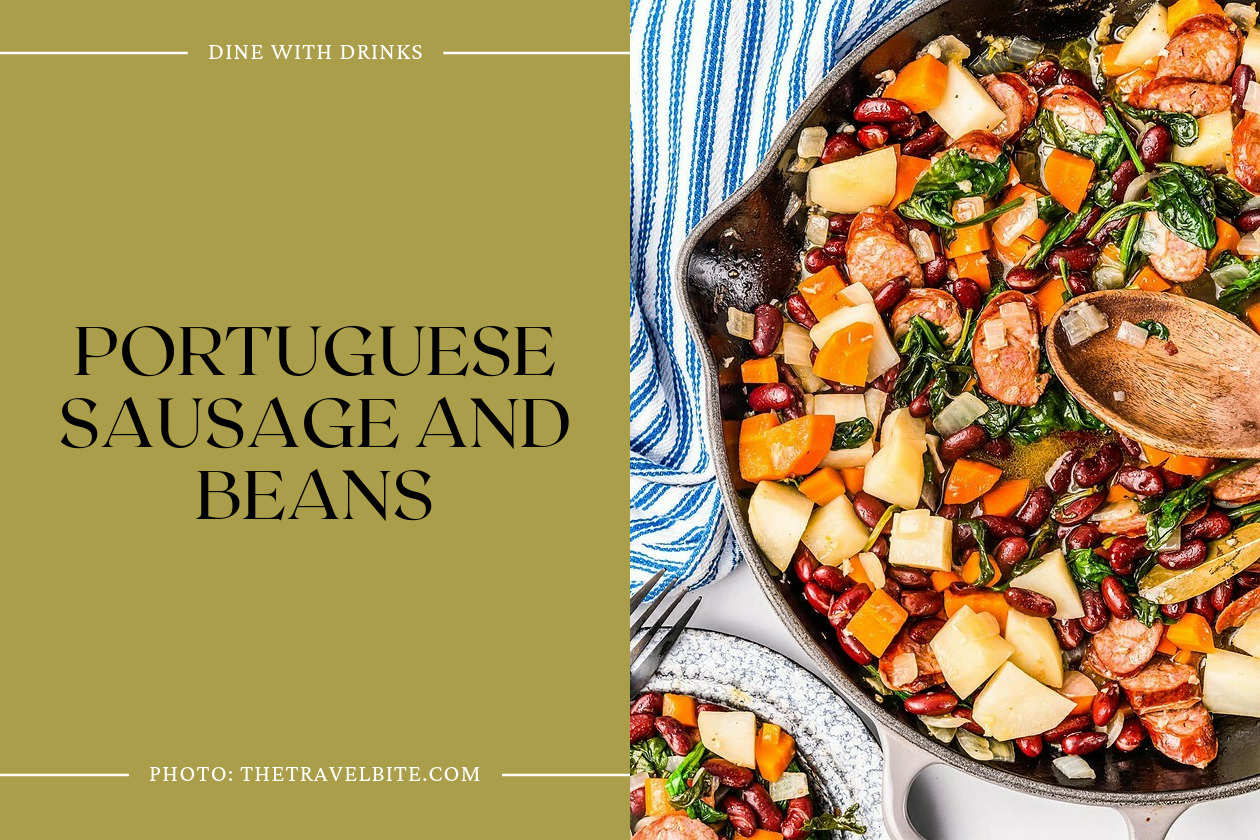 Portuguese Sausage and Beans is a hearty one-skillet meal that combines basic whole ingredients to create a delicious and rustic dish. Made with Linguiça, a mild Portuguese style sausage, this recipe offers a taste of Portugal's culinary heritage.
The sausage is cooked with carrots, potatoes, red beans, and spinach, resulting in a flavorful and satisfying meal. It's a simple and comforting dish that showcases the simplicity and richness of Portuguese cuisine.
2. Portuguese Rice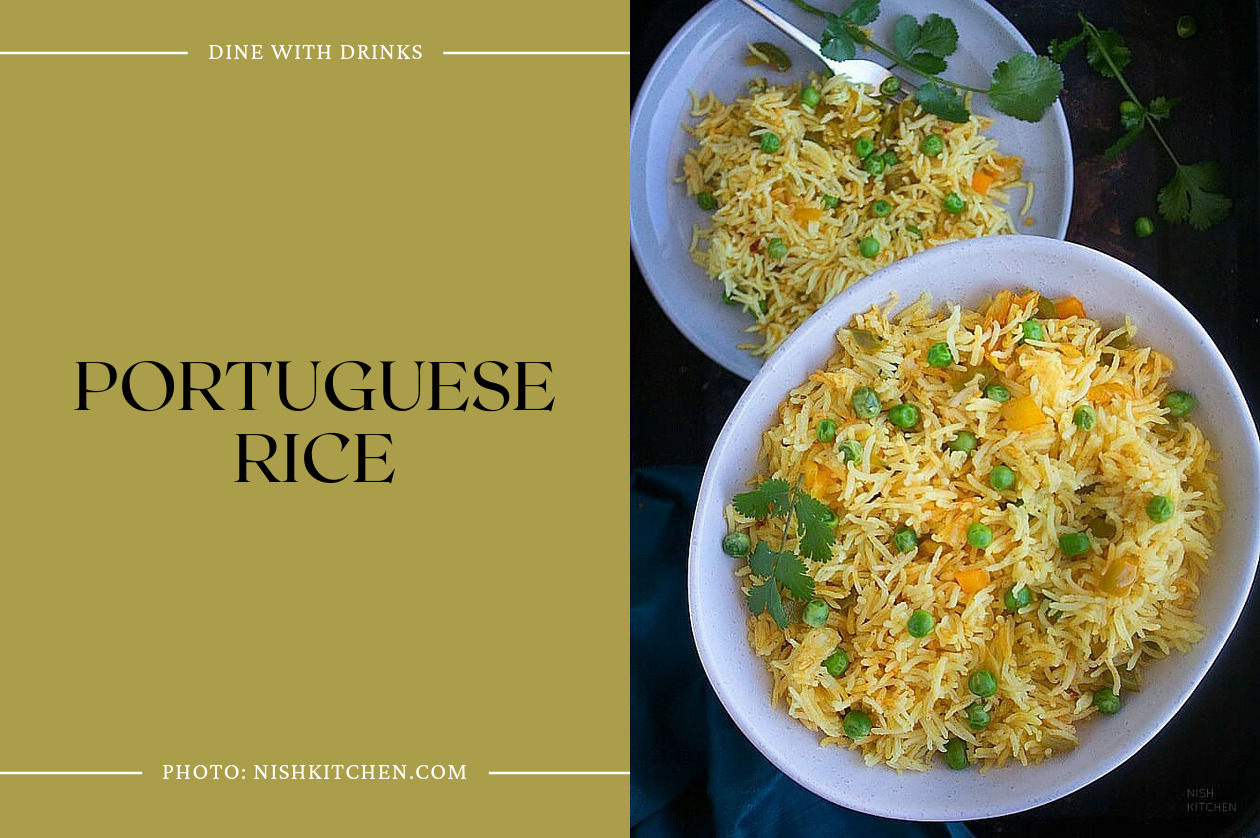 Portuguese Rice is a quick and easy recipe that can be prepared in just under 15 minutes. It features a blend of spices including turmeric, cumin, and smoked paprika, giving it a unique and flavorful taste. The addition of chilies adds a hint of spice to this classic rice dish. The recipe starts with a stir-fry of onions, bell peppers, and garlic, followed by the addition of rice and spices.
The rice is then cooked with water, a stock cube, and lemon juice until tender. Green peas are added towards the end for added texture and color. Garnished with coriander or parsley, this Portuguese Rice is a delicious and visually appealing side dish that pairs well with various curries.
3. Portuguese Shrimp Mozambique with Rice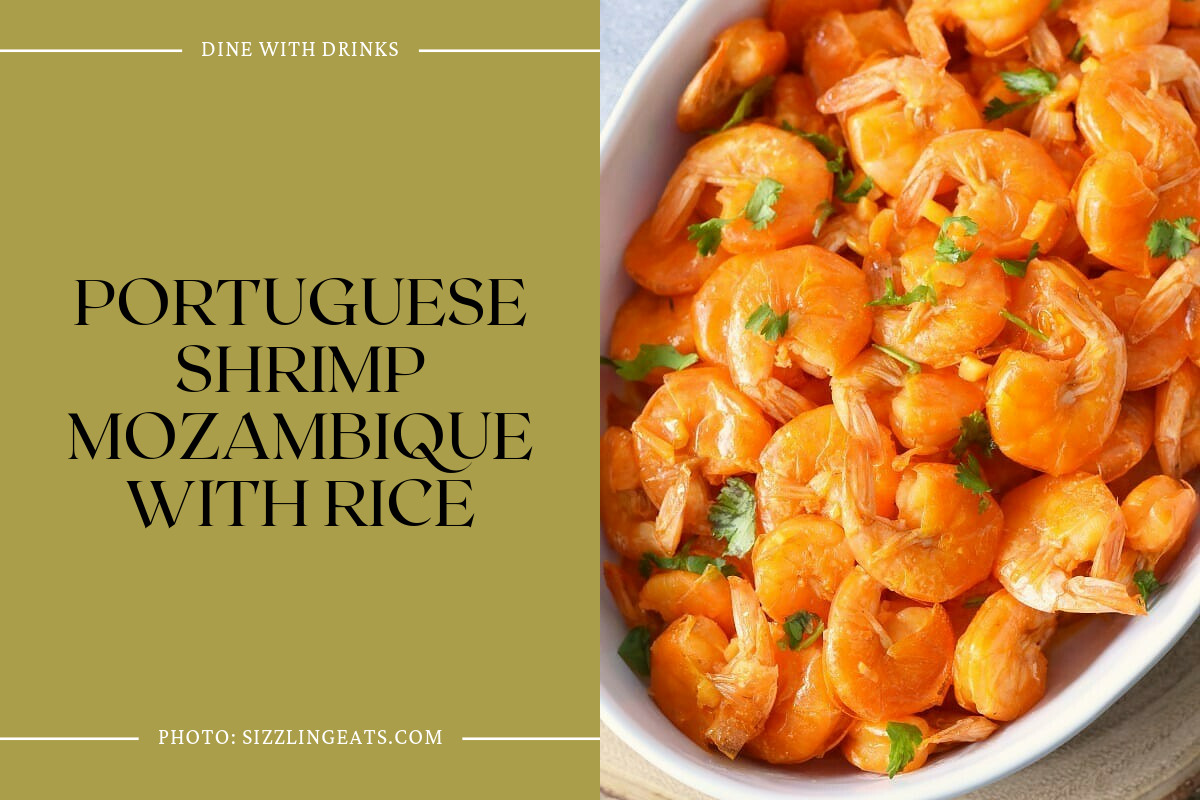 Portuguese Shrimp Mozambique with Rice is a flavorful and succulent dish that showcases the deliciousness of shrimp. Made with common ingredients like butter, garlic, and beer, this recipe is quick and easy to prepare.
The shrimp is cooked in a rich sauce infused with garlic, beer, and hot pepper sauce, resulting in a dish that is both tangy and spicy. Served over white rice or french fries, this Portuguese staple is a must-try for seafood lovers.
4. Acorda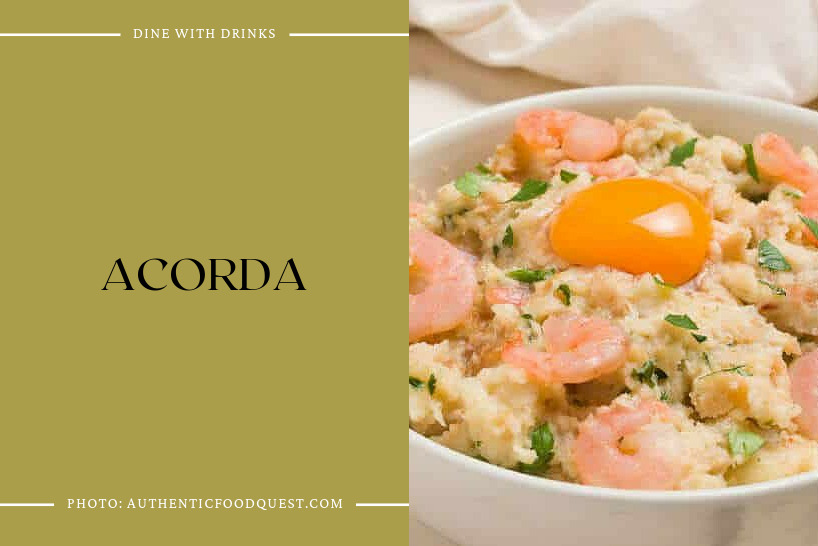 Acorda is a classic Portuguese bread soup that originates from the Alentejo region. This hearty and flavorful soup combines stale bread, water, Portuguese olive oil, cilantro or coriander, garlic, salt, and black pepper. The addition of shrimp in the açorda de camarão version adds a delightful twist to this traditional dish.
With its origins dating back to the times of Moorish occupation, acorda has evolved over time to include various ingredients such as bacalhau. Açorda is a beloved soup enjoyed throughout Portugal, and its risotto-like texture and distinct flavors make it a must-try dish.
5. Pasteis de Nata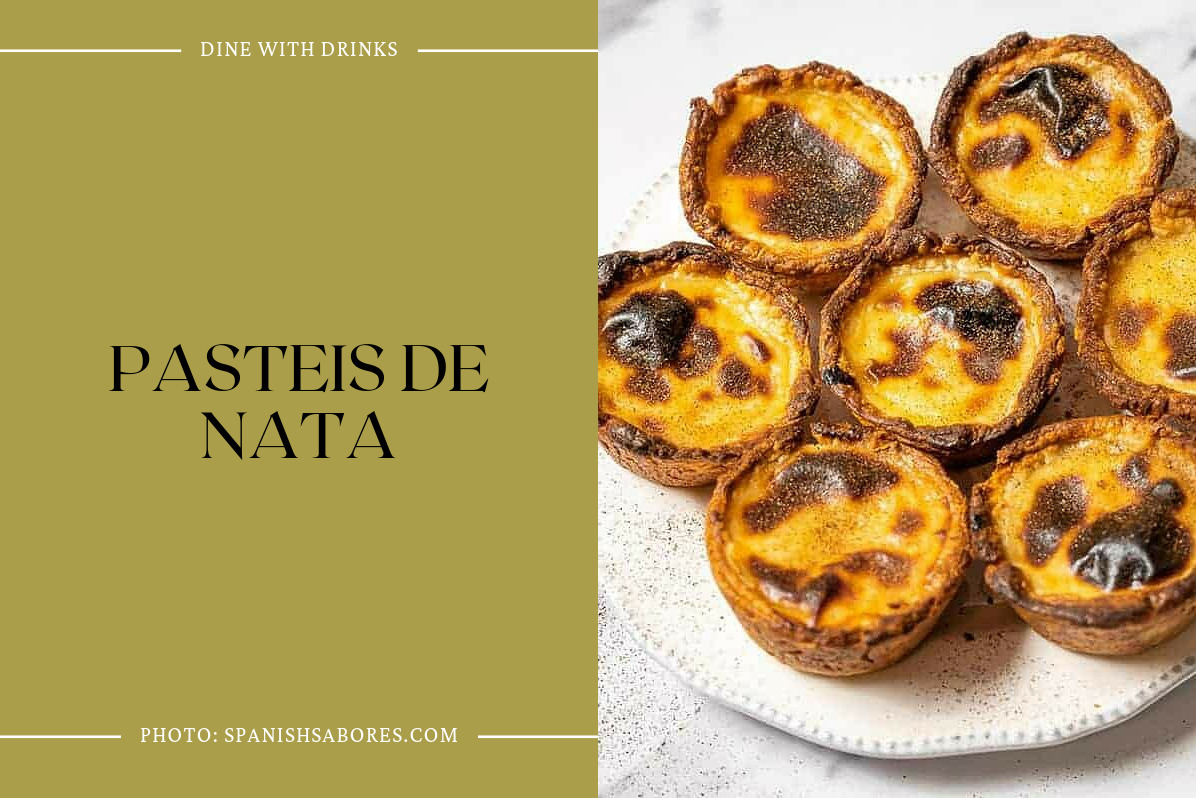 Pasteis de Nata, also known as Portuguese custard tarts, are dangerously delicious treats that are hard to resist. The combination of blistered, caramelized custard and flaky golden brown puff pastry is addictive. The most famous custard tarts come from the town of Belém, near Lisbon, where the recipe was born in the Jerónimos Monastery.
While making the dough from scratch is an option, using good quality puff pastry dough works just as well. These custard tarts are best served warm, dusted with cinnamon. Overall, Pasteis de Nata is a must-try Portuguese delicacy that will leave you craving for more.
6. Portuguese Doughnuts (Sonhos)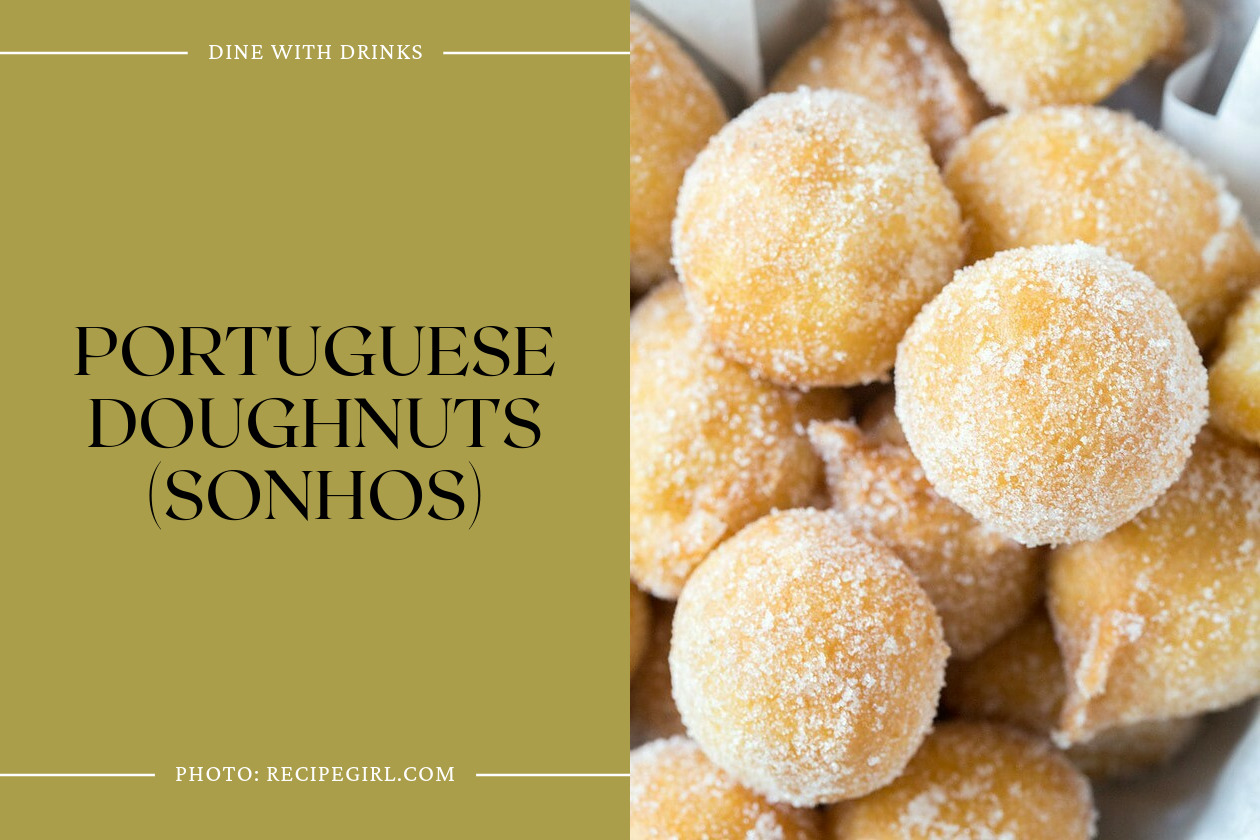 Portuguese Doughnuts, also known as Sonhos, are light and airy doughnuts that are coated in white sugar. They have a crispy exterior and a soft, fluffy interior. The addition of lemon extract gives them a subtle hint of lemon flavor.
These doughnuts are not overly sweet, making them a perfect treat for breakfast or a weekend morning. They are a delicious and authentic Portuguese recipe that will leave you wanting more.
7. Portuguese Sausage
Portuguese Sausage, also known as Chourico, is a beloved traditional dish in Portuguese-American culture. Made with pork butt or shoulder, this sausage is marinated in garlic, bay leaves, paprika, ground red pepper, salt, and white wine for at least 24 hours.
It is then smoked for 3-4 days, resulting in a flavorful and smoky sausage. Portuguese Sausage can be enjoyed uncooked with cheese or cooked in various dishes like omelets or soups. It is a must-try for sausage lovers seeking an authentic and delicious experience.
8. Portuguese Shrimp Mozambique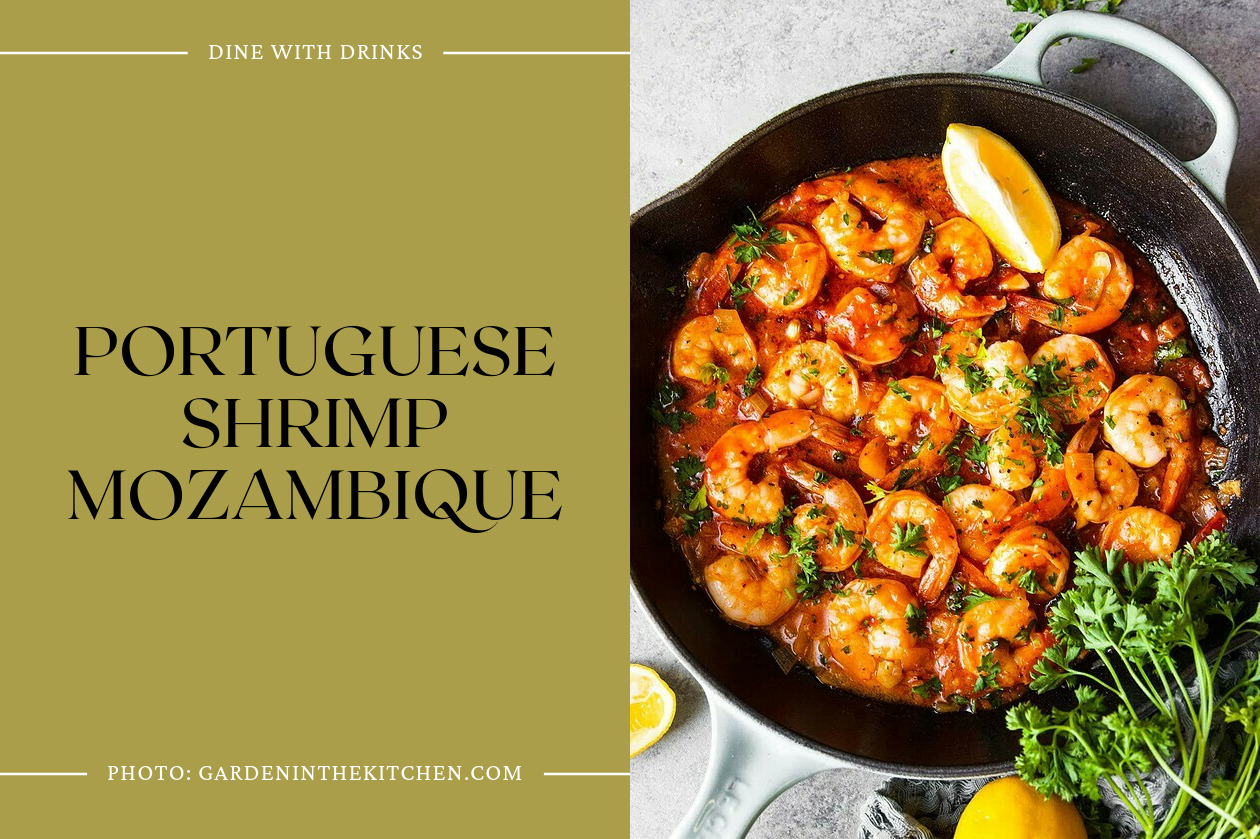 Portuguese Shrimp Mozambique is a flavorful and spicy dish that showcases garlicky shrimp cooked in white wine and a spicy tomato, paprika, and chili pepper sauce.
This quick and easy recipe is a favorite among those who enjoy bold flavors and a bit of heat. It is a delicious and satisfying dish that can be prepared in just 20 minutes, making it a perfect choice for a quick and flavorful meal.
9. Bolos Lãavedos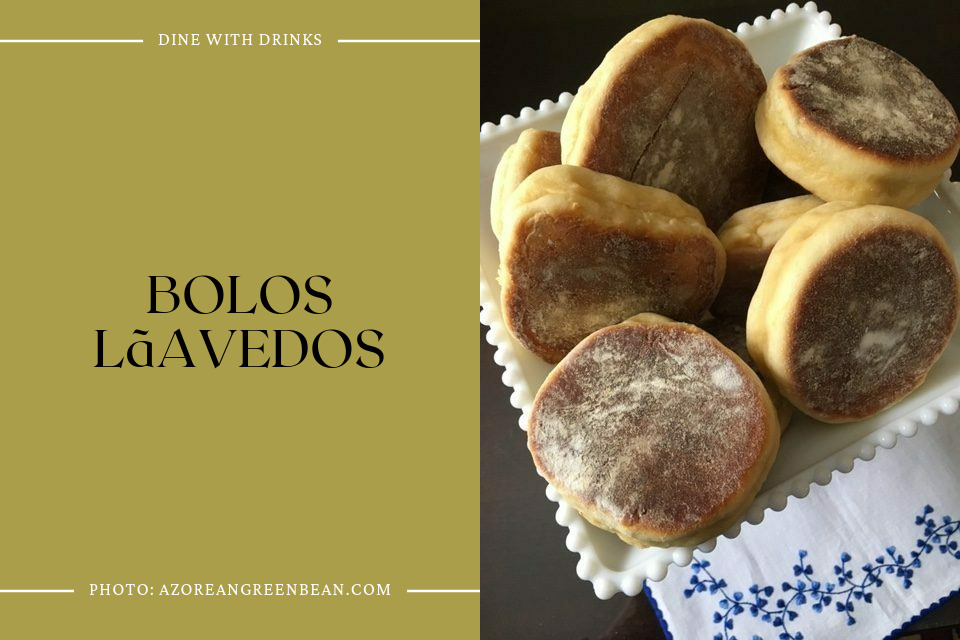 Bolos Lãavedos are a Portuguese version of English muffins that are slightly sweet and incredibly delicious. They can be enjoyed as is or toasted with jam and butter.
These versatile muffins are perfect for brunch, as a midday snack, or even as sandwich bread. With their soft texture and delightful flavor, Bolos Lãavedos are a must-try Portuguese treat.
10. Bacalhau à Brás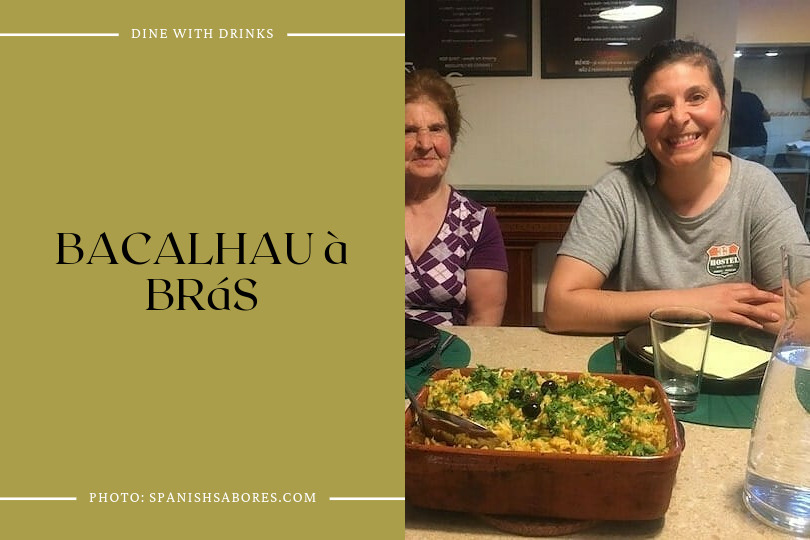 Bacalhau à Brás is a classic Portuguese comfort food that features shredded salt cod, eggs, olives, onion, garlic, and crispy potato sticks. This rich and creamy dish is reminiscent of mac and cheese, with a perfectly salty and addictive flavor.
It's easy to make and the combination of ingredients creates a spoonable mixture that is hard to resist. Topped with fresh parsley and olives, Bacalhau à Brás is a must-try Portuguese recipe that will leave you craving for more.
11. Malassadas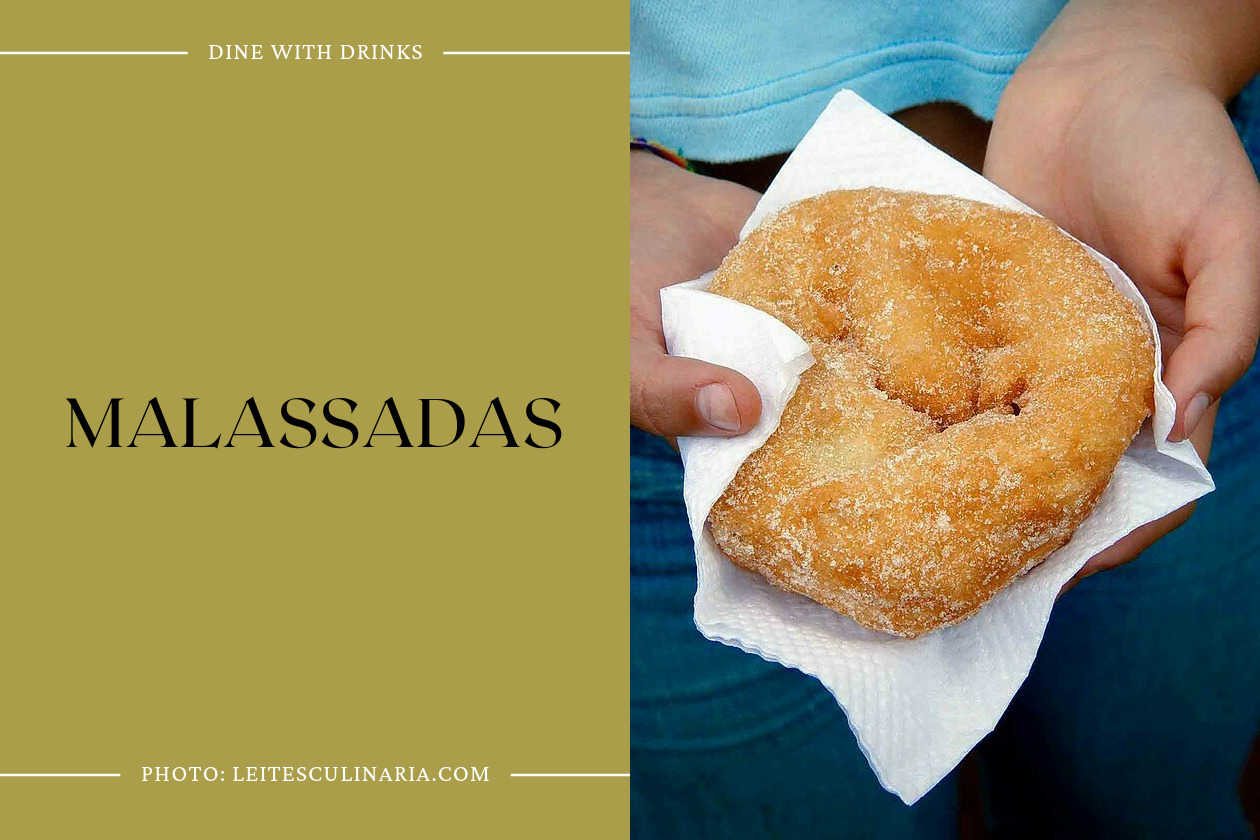 Malassadas are traditional Portuguese doughnuts that are fried to perfection and coated in a delightful mixture of sugar and cinnamon. These triangular treats are a classic from the Azores and are best enjoyed warm.
With a soft and fluffy texture, they are an irresistible dessert that will transport you back to your childhood. Whether coated in plain sugar or cinnamon sugar, these malassadas are sure to satisfy your sweet tooth.
12. Portuguese Sweetbread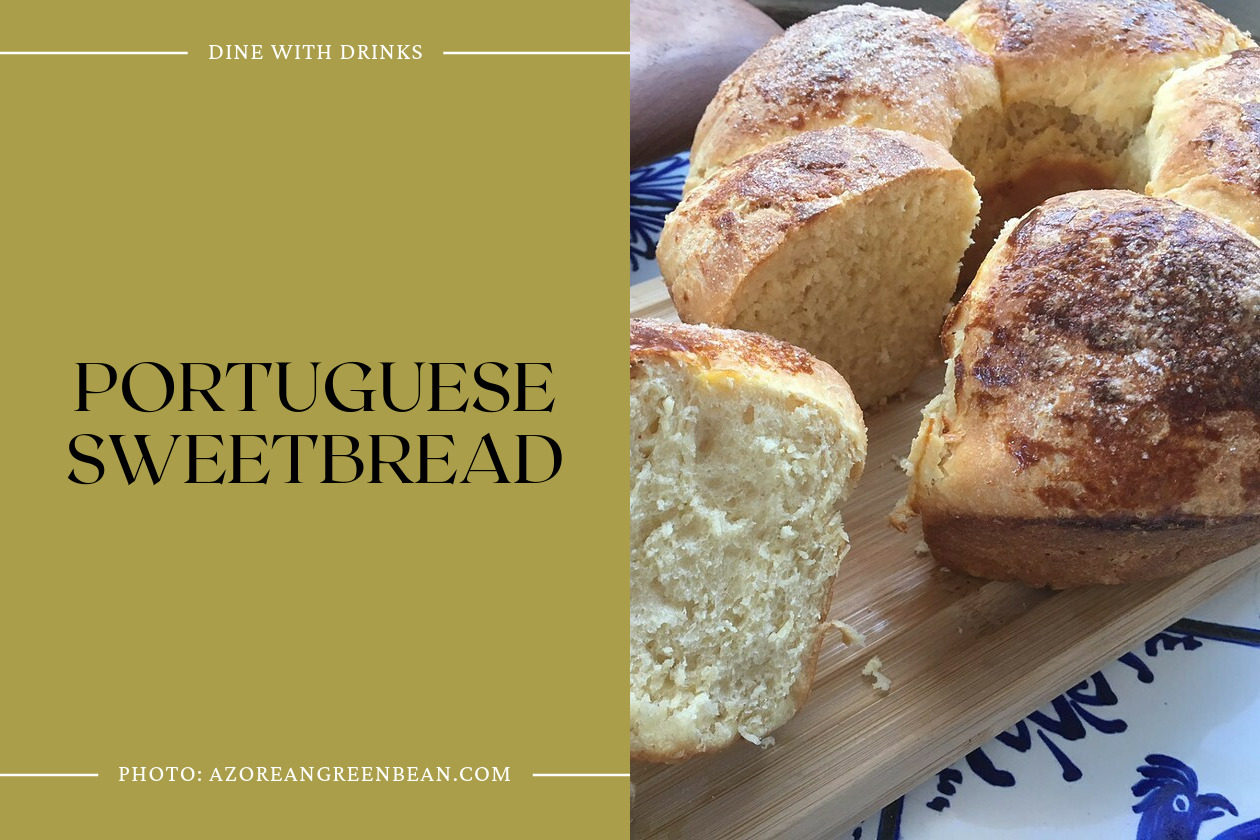 Portuguese Sweetbread, also known as Massa, is a traditional recipe enjoyed during special celebrations like Easter and Christmas in Portugal. This recipe holds sentimental value for the author, as it was passed down from their mother and aunt.
The dough for this sweetbread is wetter than regular bread dough, resulting in a light and fluffy texture. The recipe requires a long rising time, but the author suggests starting the dough before bed for convenience. Overall, Portuguese Sweetbread is a cherished and delicious treat that adds a delightful aroma to any home.
13. Portuguese Salad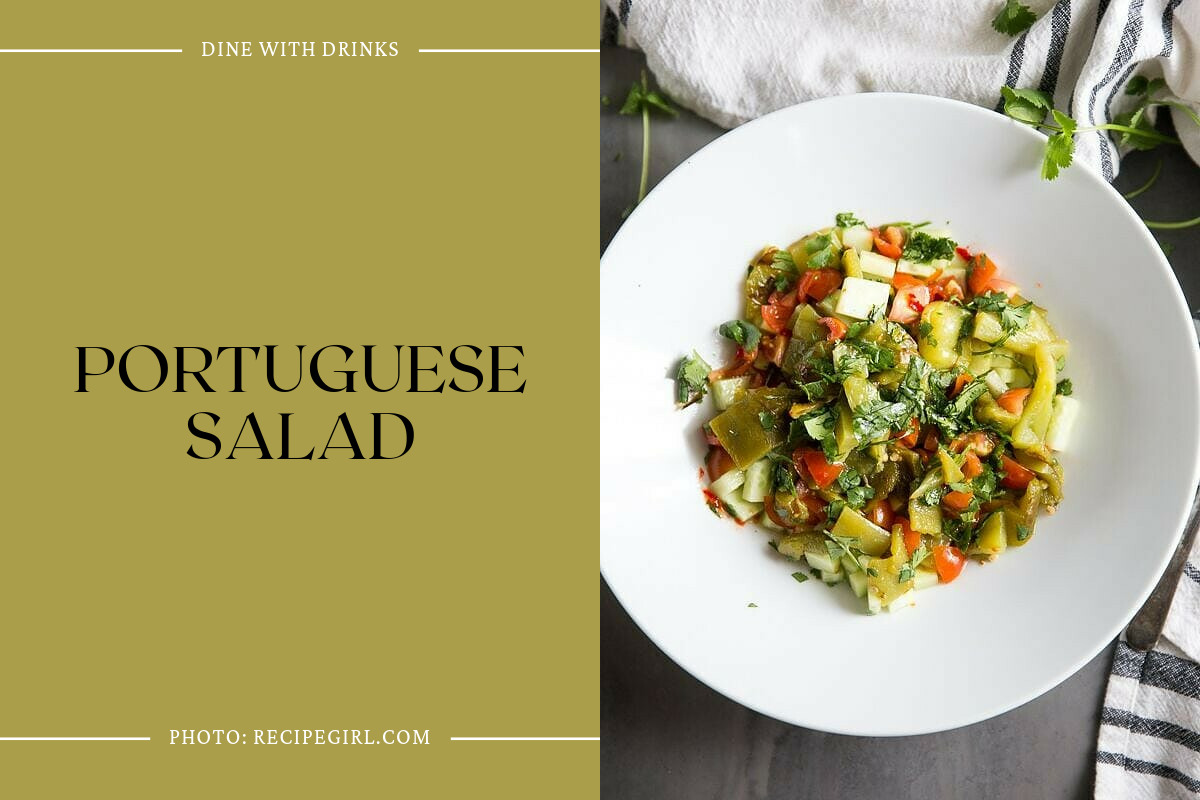 The Portuguese Salad is a delightful combination of roasted bell peppers, tomatoes, cucumbers, and cilantro, tossed in a tangy red wine vinaigrette. It is a versatile side dish that pairs well with grilled fish, chicken, or pork.
The cucumbers are salted and drained to achieve a crisp texture, and the dressing includes chili garlic paste for a spicy kick. This refreshing salad can be prepared ahead of time and keeps well for up to 3 days, with the cucumbers added on the day of serving. Overall, the Portuguese Salad is a vibrant and flavorful addition to any meal.
14. Portuguese Chicken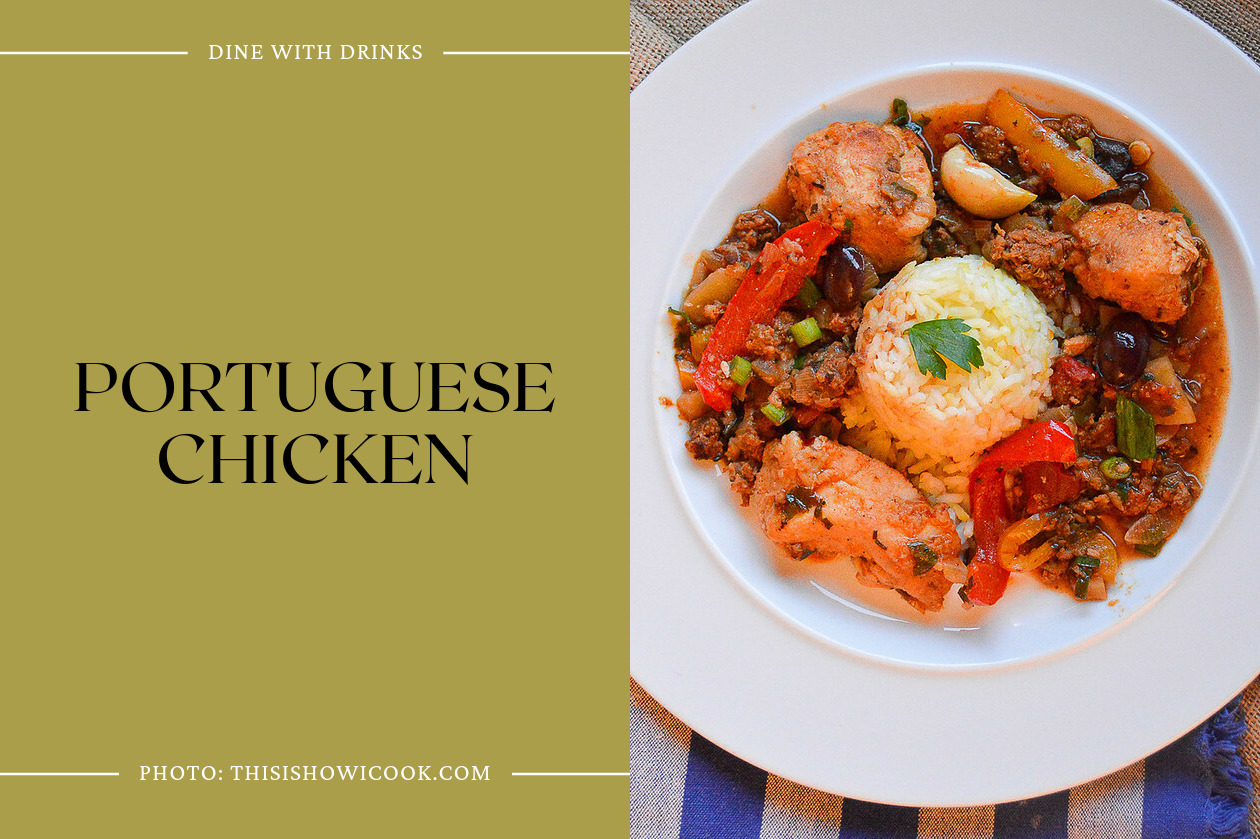 Portuguese Chicken is a flavorful and hearty dish that combines chicken, chorizo, olives, capers, potatoes, and peppers. This recipe, passed down from Emeril's Portuguese mother, is a delicious and satisfying chicken stew.
The addition of an entire head of garlic adds a mellow garlic flavor. Perfect for chilly days, this dish is great for both casual meals and entertaining guests. Overall, Portuguese Chicken is a must-try recipe for its rich flavors and comforting qualities.
15. Portuguese Chicken Mozambique
Portuguese Chicken Mozambique is a traditional and popular Portuguese chicken dish. It is made with white meat chicken, a variety of spices, and simmered in a flavorful sauce. The dish is typically served with rice, french fries, or mashed potatoes.
It is perfect for those who enjoy bold flavors, garlic, and cooking with wine. Overall, Portuguese Chicken Mozambique is a delicious and satisfying recipe that showcases the rich culinary heritage of Portugal.
16. Portuguese Linguica Kale Soup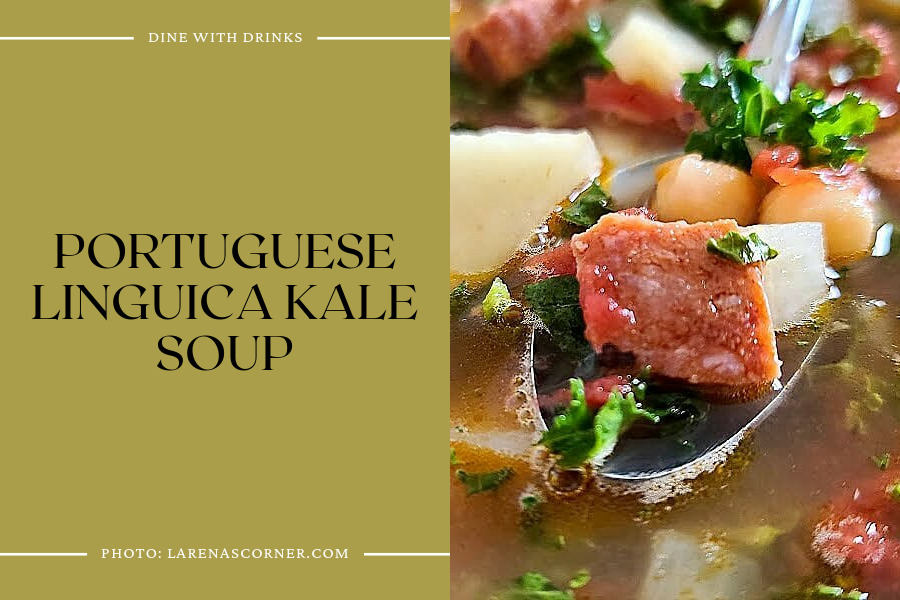 Portuguese Linguica Kale Soup is a flavorful and hearty dish that is often considered the national dish of Portugal. Made with linguica, a smoked cured sausage with Calabrian chili, garlic, and paprika, this soup is packed with delicious flavors. The addition of kale adds a healthy and nutritious element to the dish.
It is a quick and easy recipe that can be cooked in under 30 minutes. The soup is perfect for cold winter nights when you crave a comforting and robust meal. Overall, Portuguese Linguica Kale Soup is a must-try dish for anyone looking to experience the authentic flavors of Portuguese cuisine.
17. Portuguese Roasted Potatoes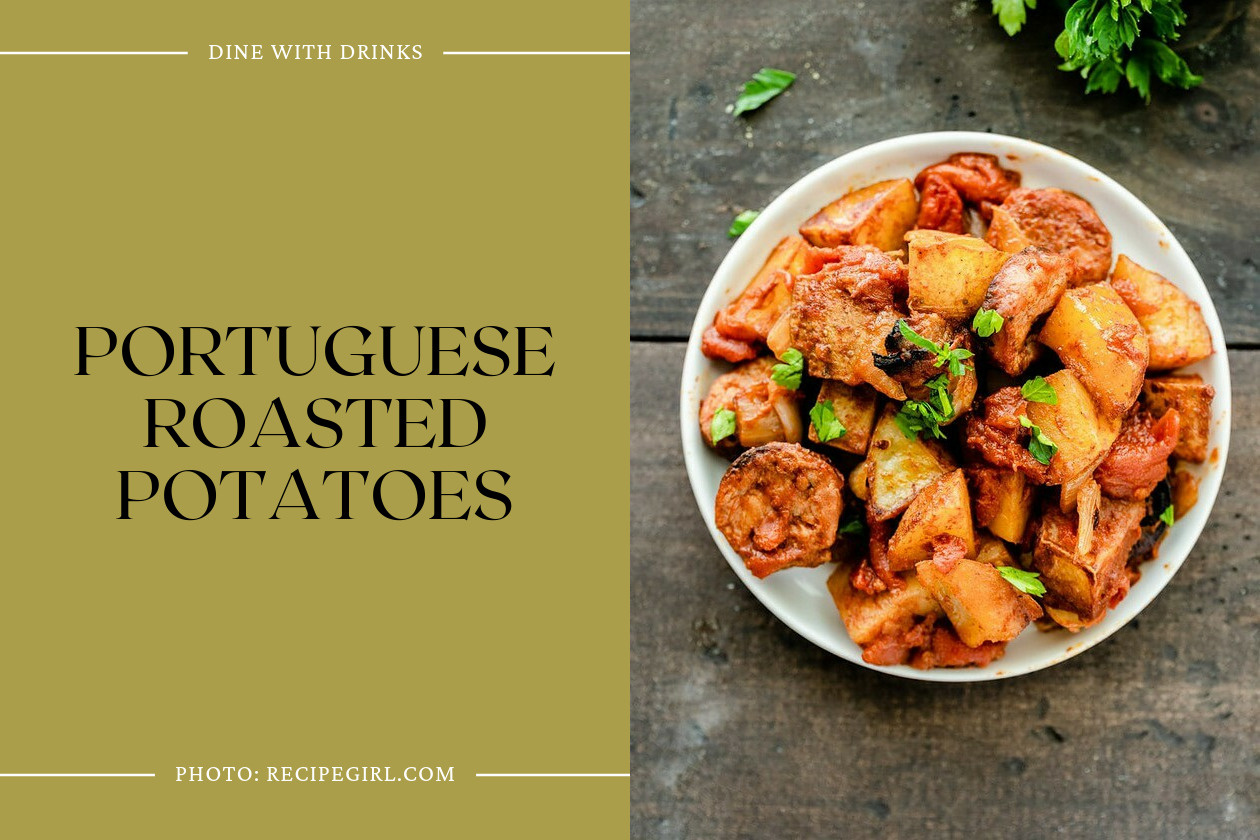 Portuguese Roasted Potatoes are a flavorful twist on traditional roasted potatoes. This recipe takes regular potatoes and elevates them by adding smoked sausage, veggies, and spices. The long baking time allows the flavors to meld together, resulting in crispy and delicious potatoes.
Whether served as a main dish or a side, these potatoes are a hit. Don't worry if you can't find Portuguese sausage, regular smoked sausage works just as well. Overall, these Portuguese Roasted Potatoes are a must-try for anyone looking to add some excitement to their potato dishes.
18. Vegan Portuguese Bacalhau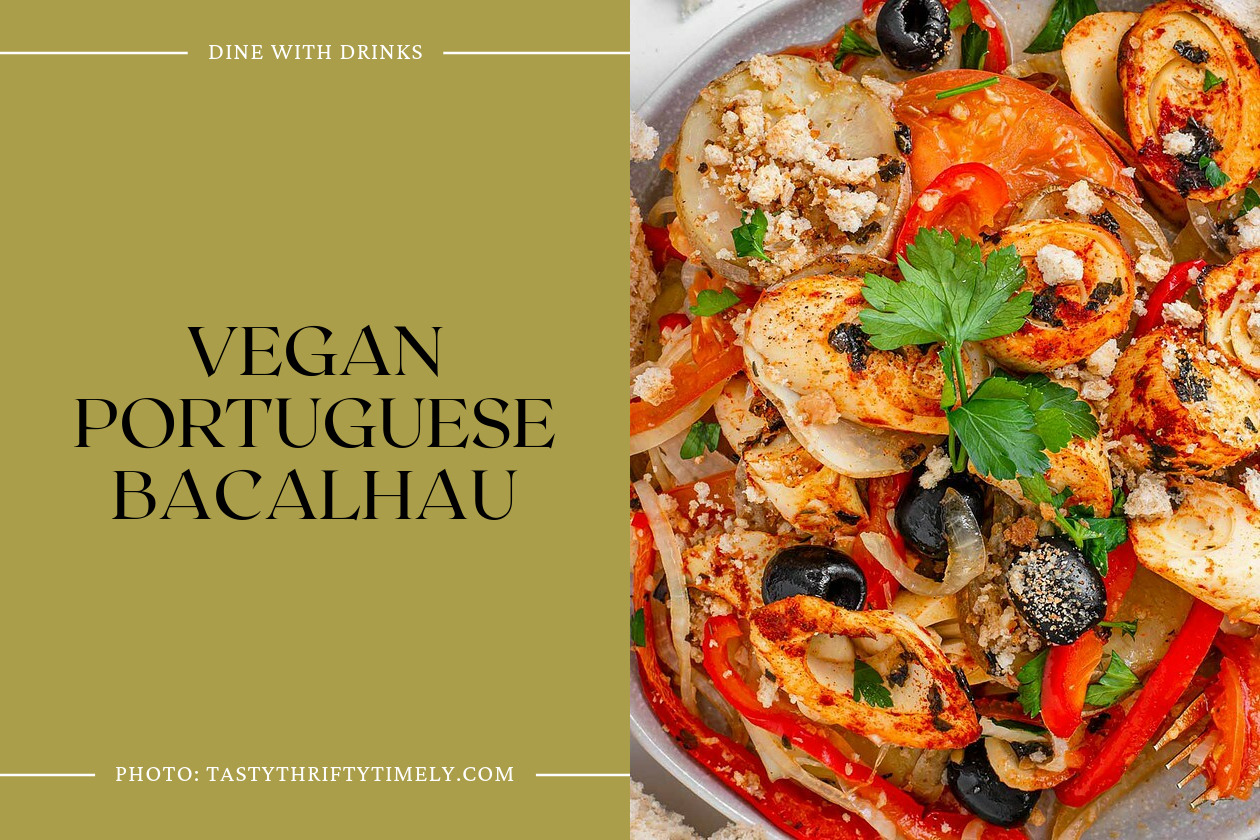 Vegan Portuguese Bacalhau is a quick and easy twist on the traditional cod stew. Instead of using salted cod, this recipe substitutes hearts of palm, resulting in a flavorful and budget-friendly dish.
The addition of seaweed provides a hint of ocean taste, but it can be omitted without compromising the overall flavor. With its shorter prep time and cost savings, this vegan version has become a go-to for those looking to enjoy a taste of Portugal without the traditional long preparation.
19. Bifanas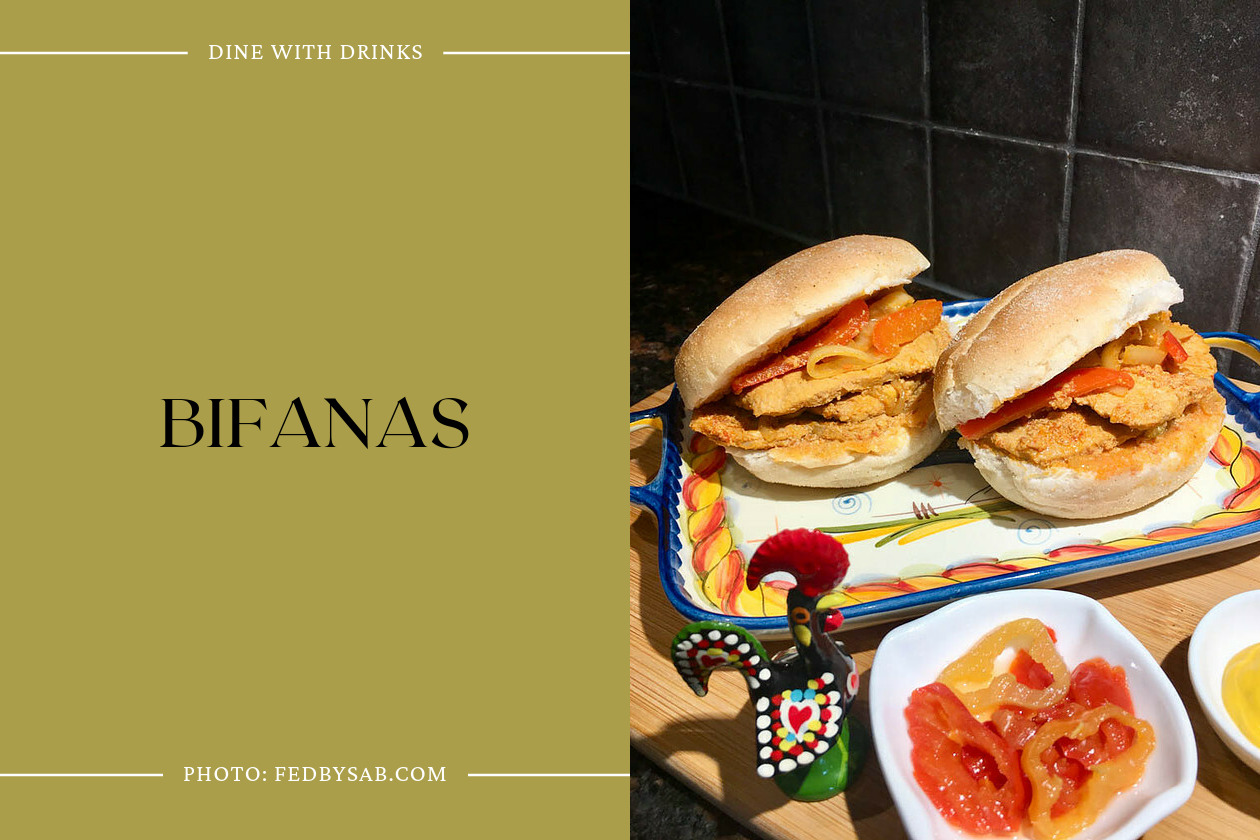 Bifanas are a classic and beloved Portuguese sandwich made with thin slices of marinated pork. The pork is simmered in a flavorful sauce of white wine, garlic, onions, hot pepper paste, lemon juice, and spices.
Served on Portuguese buns and topped with sautéed onions and peppers, bifanas are a delicious and satisfying meal. With customizable spice levels, this versatile dish can be enjoyed by everyone.
20. Nando's Portuguese Spicy Rice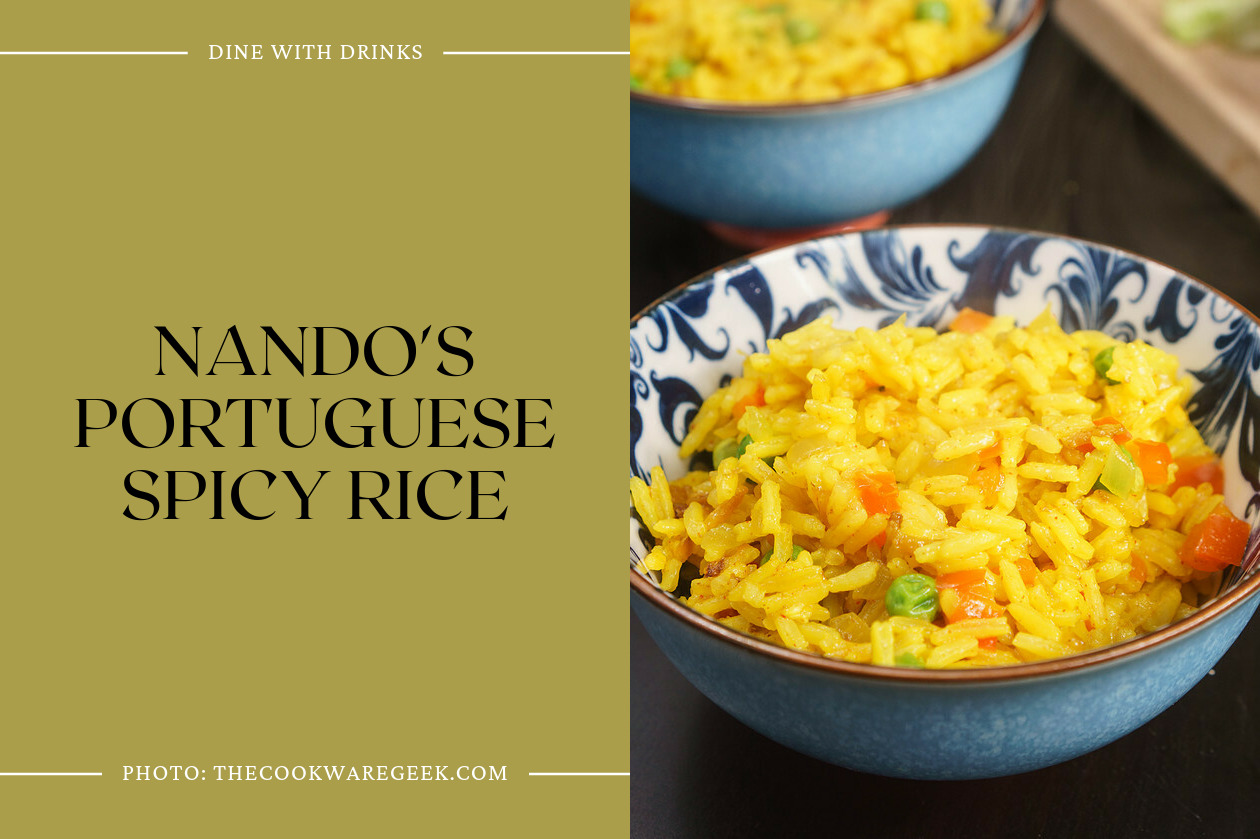 Nando's Portuguese Spicy Rice is a flavorful and vibrant side dish that perfectly complements dishes like peri-peri chicken or fried chicken. The rice gets its unique taste from a combination of spices including turmeric, garlic powder, cayenne pepper, and paprika.
With the addition of bell pepper, onion, and peas, this easy-to-make rice dish is a must-try for those who enjoy a bit of spice in their meals.
21. Arroz Doce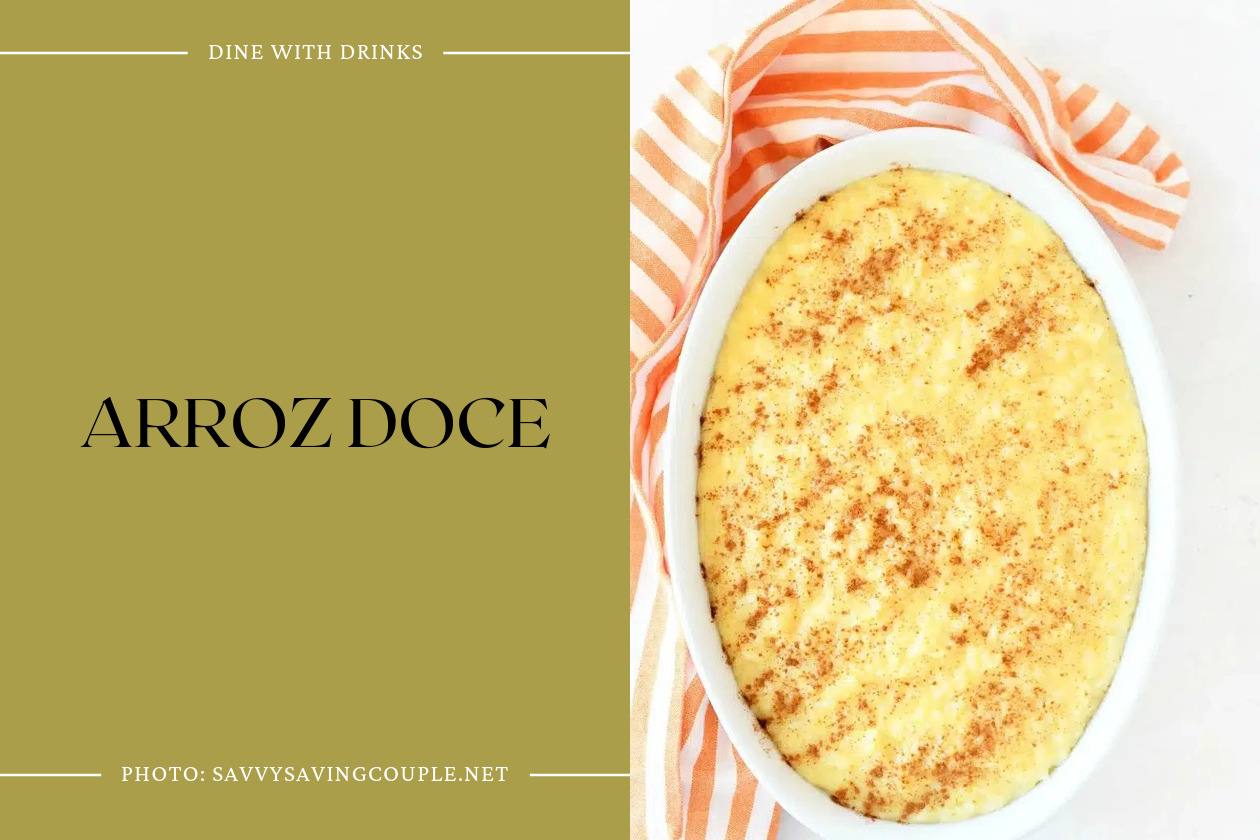 Arroz Doce is a traditional Portuguese sweet rice pudding that is a must-try for dessert lovers. Made with short-grain rice, milk, sugar, and flavored with lemon and cinnamon, this creamy and indulgent treat is a classic favorite at Portuguese parties and gatherings.
The combination of the citrusy aroma and the warm cinnamon garnish adds a delightful touch to the dish. Whether you are Portuguese or not, Arroz Doce is a simple yet delicious dessert that will satisfy your sweet tooth.