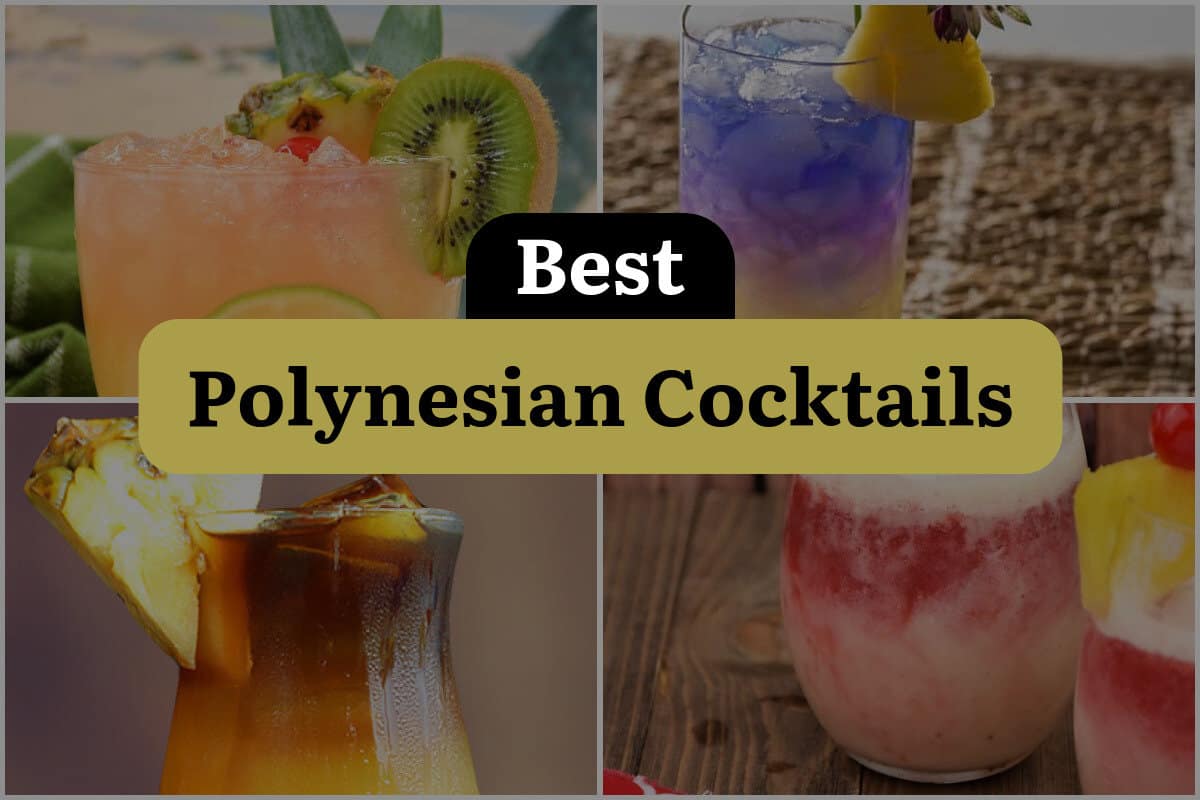 The Polynesian culture has a rich history and is known for its vibrant music, dance, and art. One of the most notable aspects of this culture is its cuisine, which includes a variety of exotic fruits, vegetables, and spices.
The Polynesian cocktail is a perfect representation of this cuisine, as it is a delicious and refreshing drink that embodies the spirit of the islands.
Polynesian cocktails are made with a blend of tropical fruits and juices, mixed with rum or other spirits, and often garnished with fresh herbs or flowers.
These drinks are perfect for sipping on a hot summer day or for savoring during a relaxing evening with friends. They are also a great way to add some tropical flair to any party or gathering.
There are many different Polynesian cocktail recipes to choose from, each with its unique flavor and personality. Some are sweet and fruity, while others are spicy and complex.
Some are served over ice, while others are blended with ice to create a smooth and creamy texture. Whether you prefer your cocktail light and refreshing or bold and flavorful, there is a Polynesian cocktail recipe out there that is perfect for you.
In this blog post, we will explore some of the best Polynesian cocktail recipes that are sure to impress your guests and transport them to the sunny shores of the South Pacific.
From classic Mai Tais to exotic Blue Hawaiians, we will cover everything you need to know to create the perfect Polynesian cocktail. So grab your shaker, put on some island tunes, and let's get mixing!
1. Polynesian Village Cocktail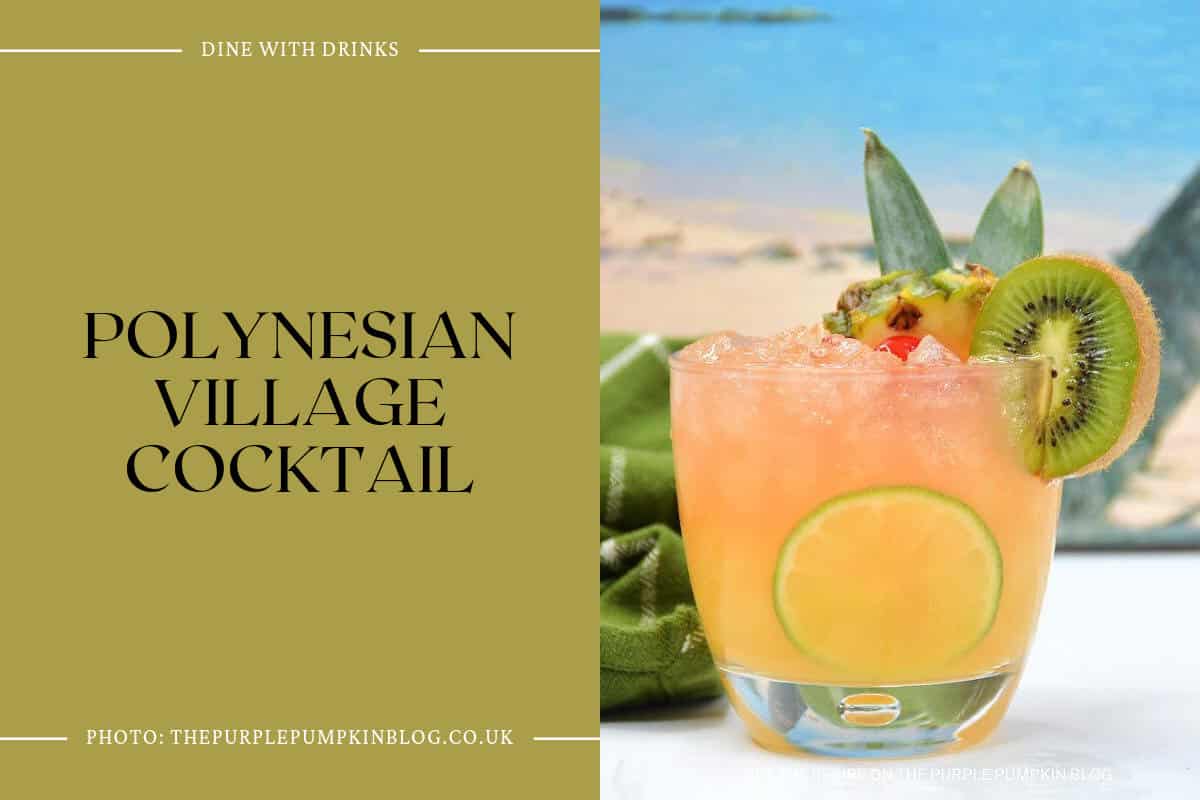 The Polynesian Village Cocktail is a tropical concoction that is sure to transport you to an exotic island. Inspired by Disney's Polynesian Village Resort, this cocktail is filled with three different types of rum, orange curaçao, and tropical fruit juices.
It's perfect for hot summer days and can be served in a glass with lots of fruity garnishes. You could also get fancy and use a pineapple corer to hollow out a whole pineapple to serve your drink. This cocktail is a must-try for any rum lover and is sure to awaken your senses.
2. Royal Hawaiian Cocktail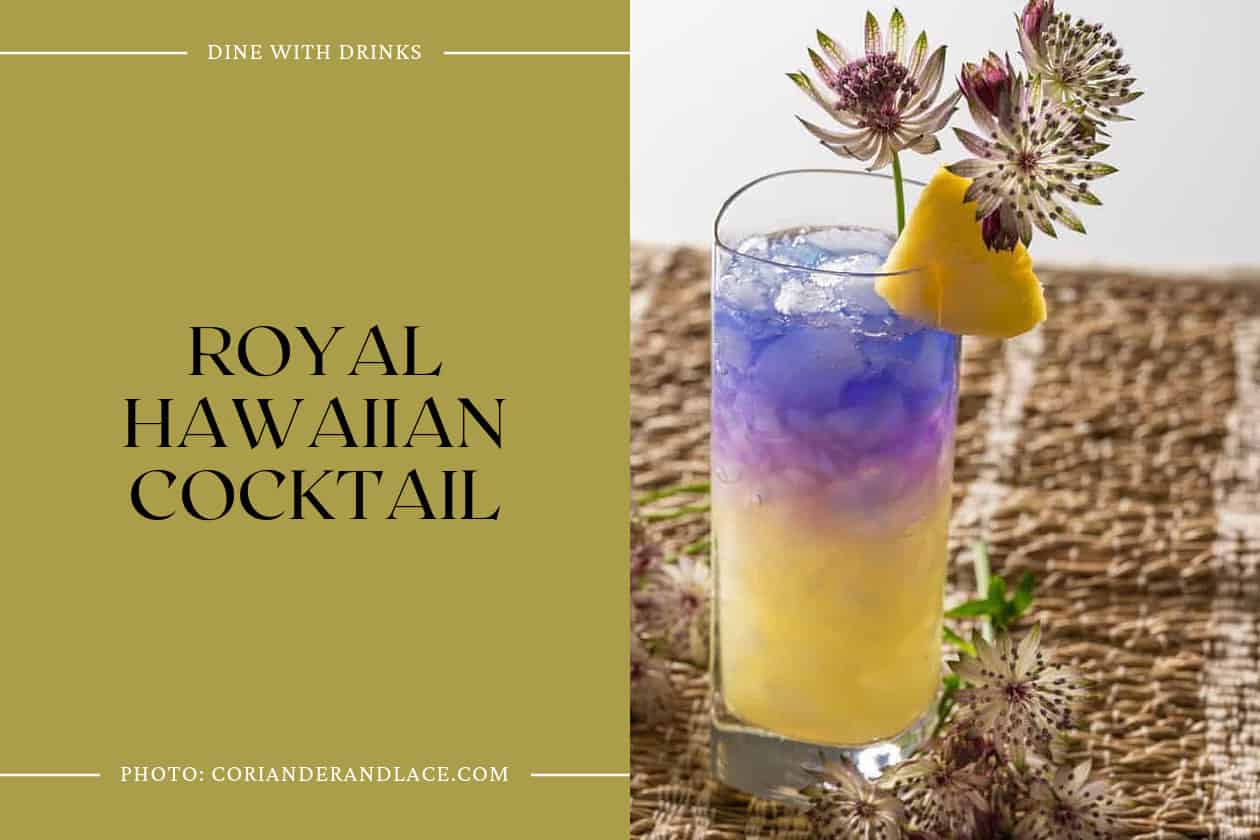 The Royal Hawaiian Cocktail is a refreshing and tropical drink that is perfect for sipping during the summer months. This beautiful cocktail originated from Waikiki Beach and features a combination of pineapple, fresh citrus, and gin. The use of Empress 1908 gin gives the drink a gorgeous purple hue, which gradually fades into a sunny yellow.
The cocktail is garnished with a wedge of pineapple, adding a touch of sweetness to the drink. The addition of orgeat syrup provides a nutty and floral flavor to the cocktail, making it a unique and tasty option for those looking for something different. Overall, the Royal Hawaiian Cocktail is a must-try for anyone who loves tropical drinks with a twist.
3. Hawaiian Mai Tai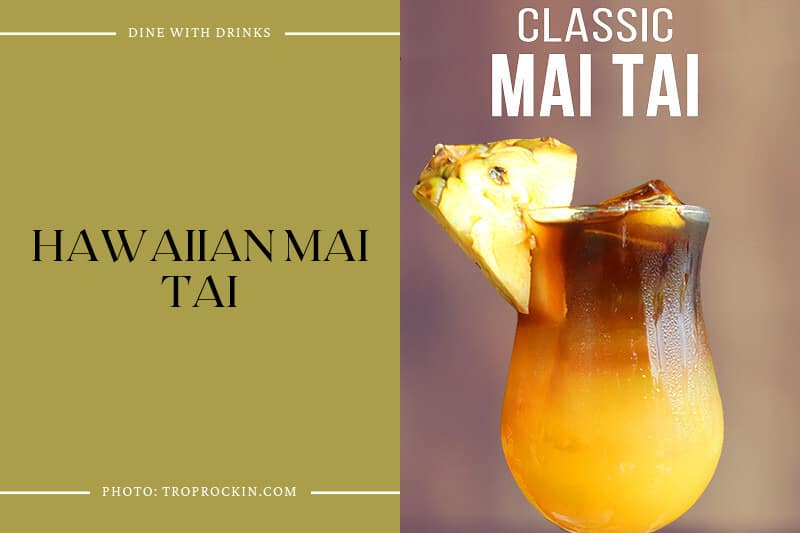 The Hawaiian Mai Tai is a classic tiki cocktail made with rum and tropical flavors. It's a staple on every restaurant or bar menu in Hawaii and is considered the unofficial "National Drink of Hawaii."
The cocktail includes lime juice, orgeat syrup, and vanilla-infused simple syrup, giving it a unique and distinct Hawaiian flavor. It's a strong drink due to its high alcohol content and various syrups. If you're looking for a delicious and unique Polynesian cocktail, the Hawaiian Mai Tai is definitely worth a try.
4. Hawaiian Lava Flow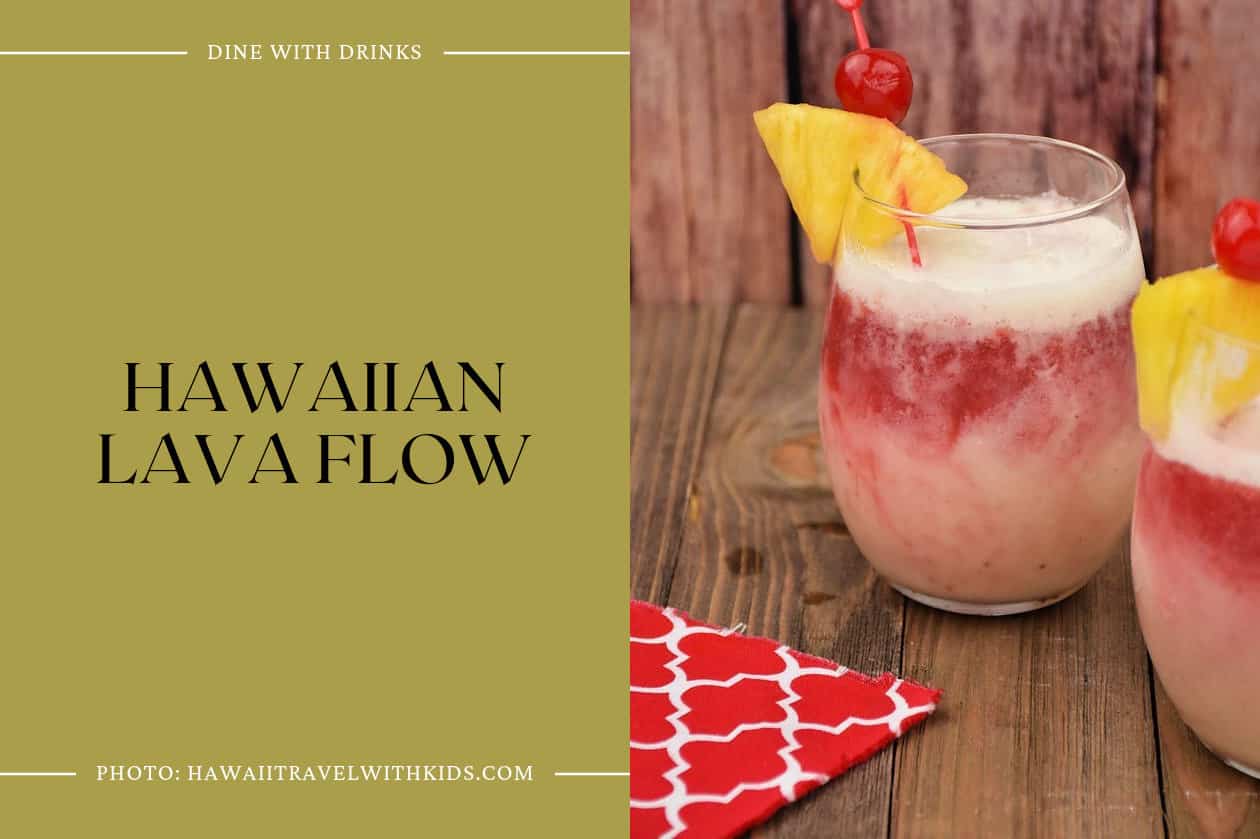 The Hawaiian Lava Flow is a tropical cocktail that combines coconut rum, light rum, frozen strawberries, pineapple juice, and cream of coconut. It's layered in a way that creates a beautiful lava flow effect.
This dairy-free cocktail has no added sugar and is a healthier option compared to other tropical cocktails. It's a perfect blend of sweet and tangy flavors that will transport you to the beautiful beaches of Hawaii.
5. Mai Tai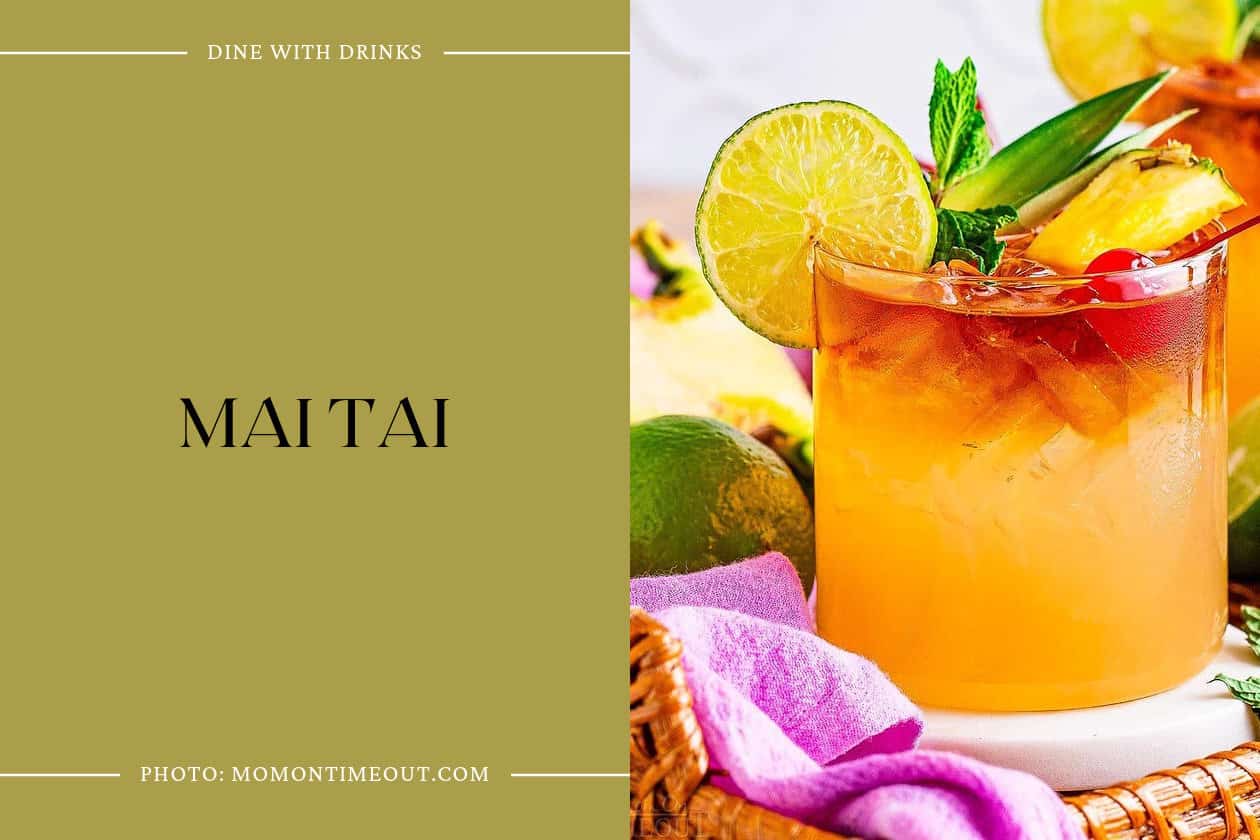 The Mai Tai is a classic Polynesian cocktail that combines white and dark rum, fresh lime juice, orange liqueur, and orgeat syrup. It's a refreshing and tropical explosion of flavor that transports you to a paradise with just one sip.
The cocktail is perfect for sipping by the pool or enjoying with friends at a backyard barbecue, and its elaborate garnishes make it a fun and creative drink to serve at any party.
6. Strawberry Lava Flow Pina Colada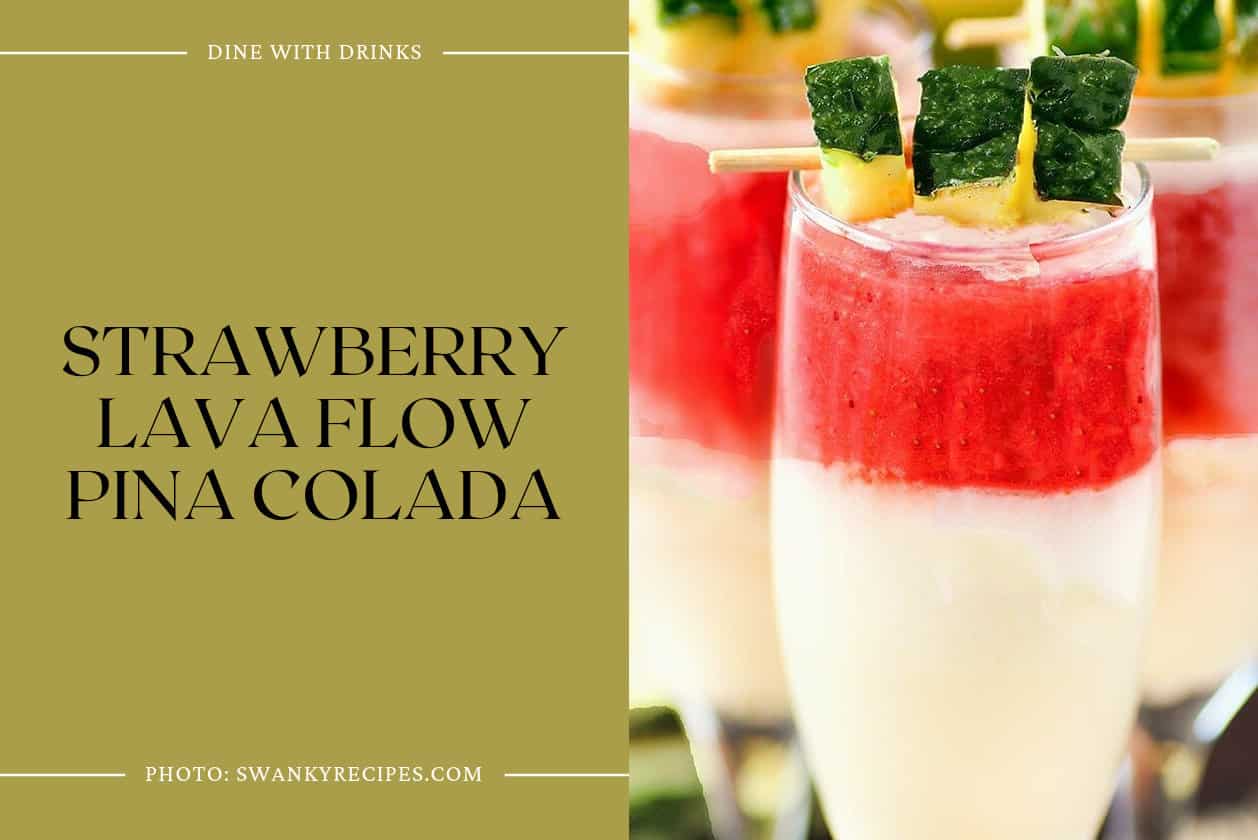 The Strawberry Lava Flow Pina Colada is a refreshing and fruity cocktail that combines the classic flavors of a Pina Colada with the sweetness of a Strawberry Daiquiri.
Made with fresh strawberries, coconut cream, pineapple, and rum, this cocktail is a true Polynesian delight. The strawberry puree creates a lava-like appearance, making it visually stunning and perfect for a summer day.
7. Lava Flow Cocktail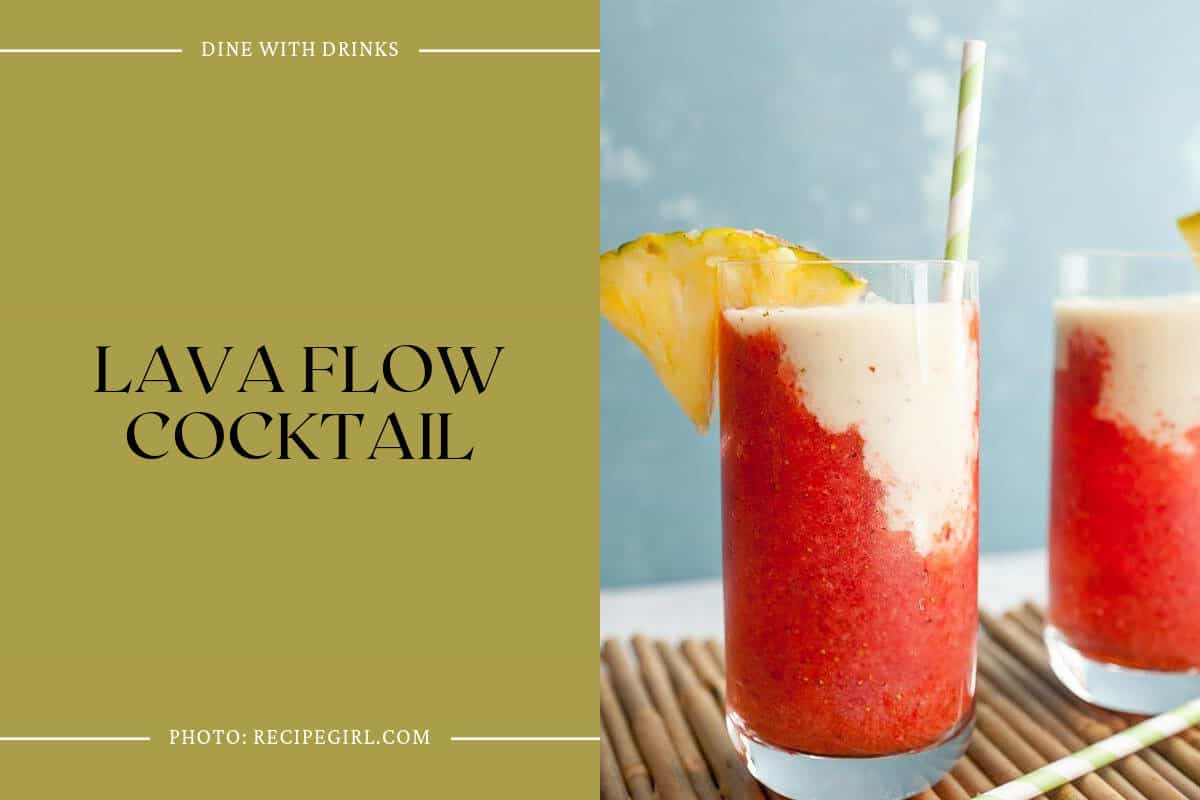 The Lava Flow Cocktail is a popular Polynesian drink that originated in Hawaii. It's a refreshing and fruity blended cocktail that's perfect for beating the heat during the warmer months. The drink has a slushy strawberry base that's topped off with a thick coconut mixture, which slowly sinks to the bottom of the glass, creating a lava-like effect.
The combination of flavors is delicious, with the creamy coconut milk perfectly complementing the sweet and tangy strawberry and rum mixture. The Lava Flow Cocktail is a must-try for anyone looking for a fun and flavorful tropical drink that's sure to impress.
8. Spooktacular Halloween Zombie Cocktail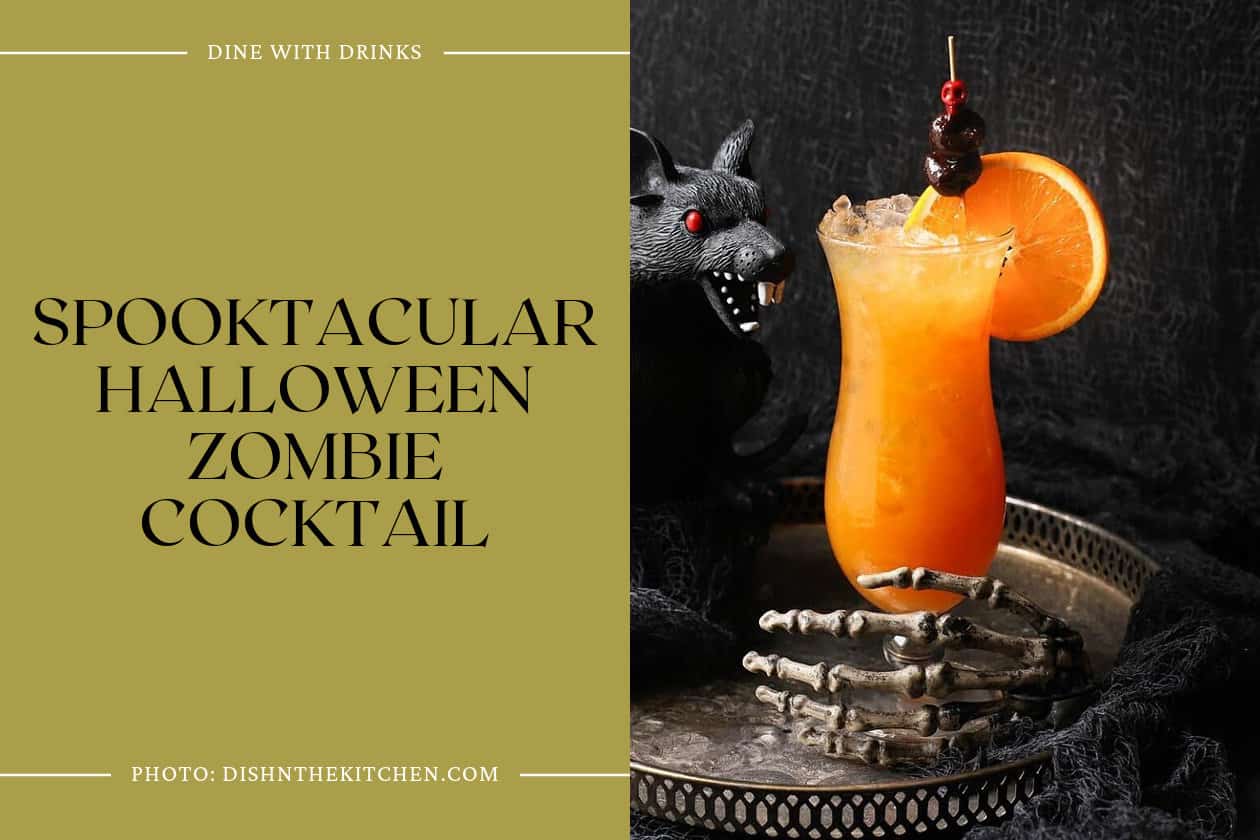 Looking for a spooky and delicious cocktail to serve at your Halloween party? Look no further than the Spooktacular Halloween Zombie Cocktail! This Polynesian-inspired cocktail is a fruity and potent twist on the classic Zombie Cocktail, featuring overproof rum, absinthe, passionfruit, and grenadine.
With a fun jack-o-lantern garnish and a Caribbean variation featuring hibiscus flower beverage, this cocktail is sure to impress your guests and transport them to a tropical paradise. Don't miss out on this festive and flavorful cocktail!
9. Coconut Daiquiri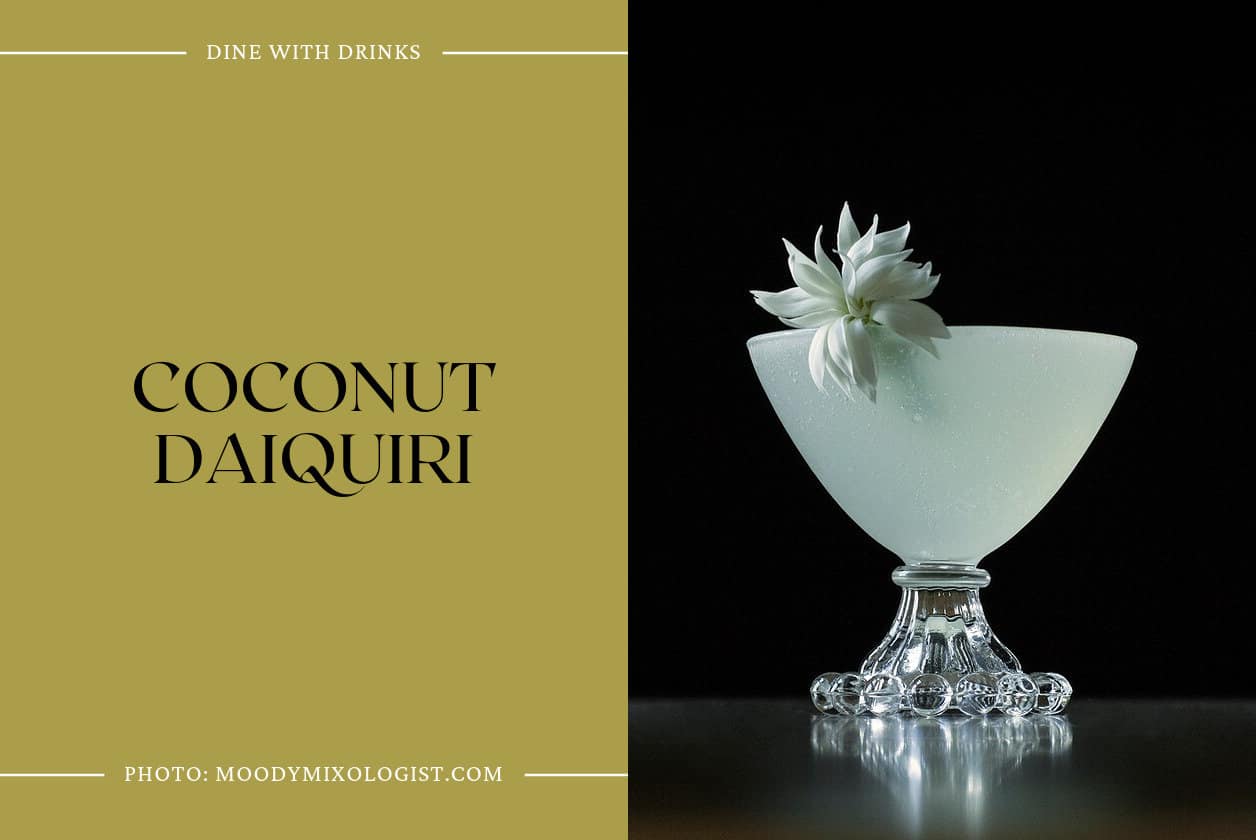 The Coconut Daiquiri is a refreshing and elegant variation of the classic Daiquiri cocktail. Made with white rum, freshly squeezed lime juice, and a delicious coconut syrup, this cocktail is perfect for those who love tropical flavors. The coconut syrup is easy to make and doesn't involve cracking any nuts, making it a simple addition to any home bar.
The cocktail can also be made into a frozen version by blending canned cream of coconut with the other ingredients for a creamy and satisfying drink. Garnish with an edible flower or a lime twist to add a touch of sophistication. If you're looking for a delicious and chic tropical cocktail, the Coconut Daiquiri is definitely worth trying.
10. Mele Kalikimaka Cocktail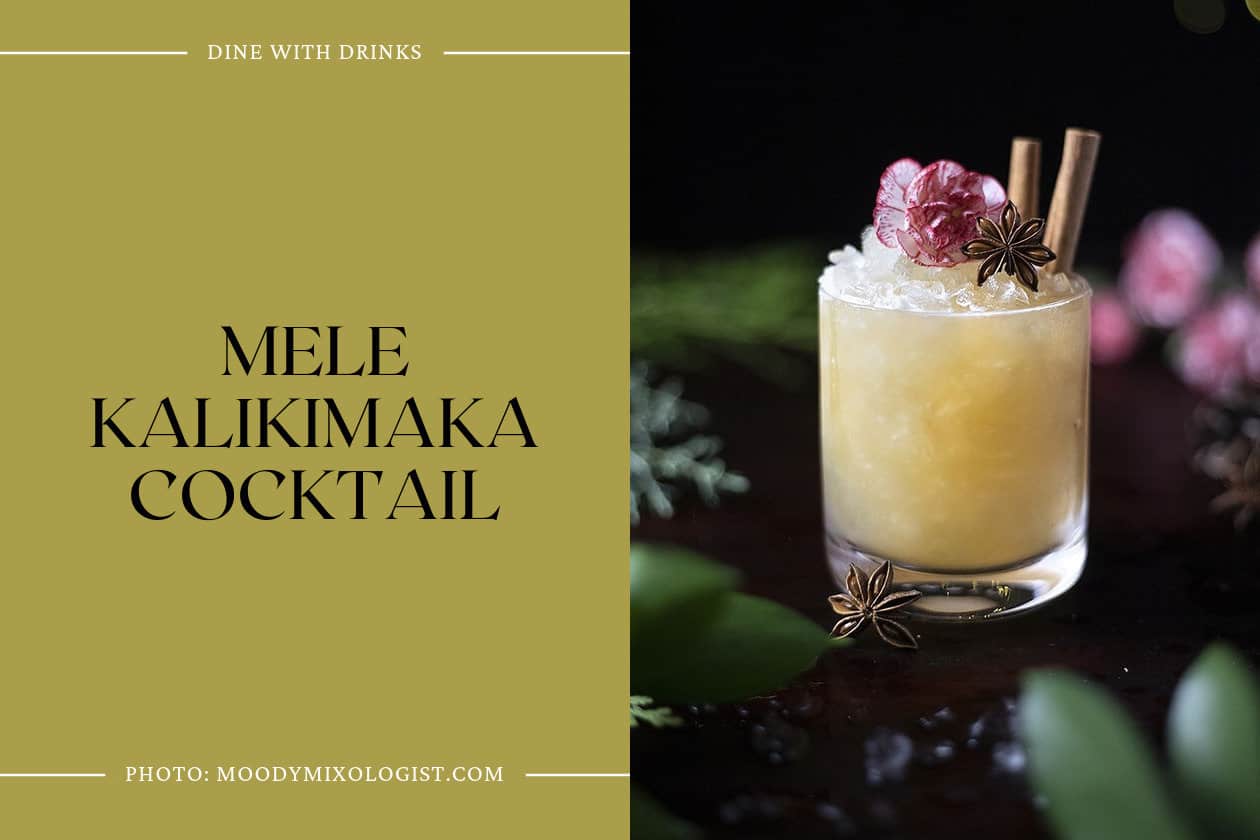 The Mele Kalikimaka Cocktail is a tiki-inspired spiced rum and amaro cocktail that is perfect for the holiday season. The cinnamon and ginger flavors of the Merrymeeting Spiced Rum from Three of Strong Spirits pair perfectly with the bitter orange and baking spice notes of the Amaro Amorino from Letterpress Distillery.
A couple of dashes of Hella Aromatic Bitters add a finishing touch of clove and allspice to this festive cocktail. The cinnamon simple syrup and ginger simple syrup add an extra layer of warmth and spice to the mix. This cocktail is a must-try for anyone looking to add a Polynesian twist to their holiday celebrations.
11. Tahitian Lemonade With Blue Majik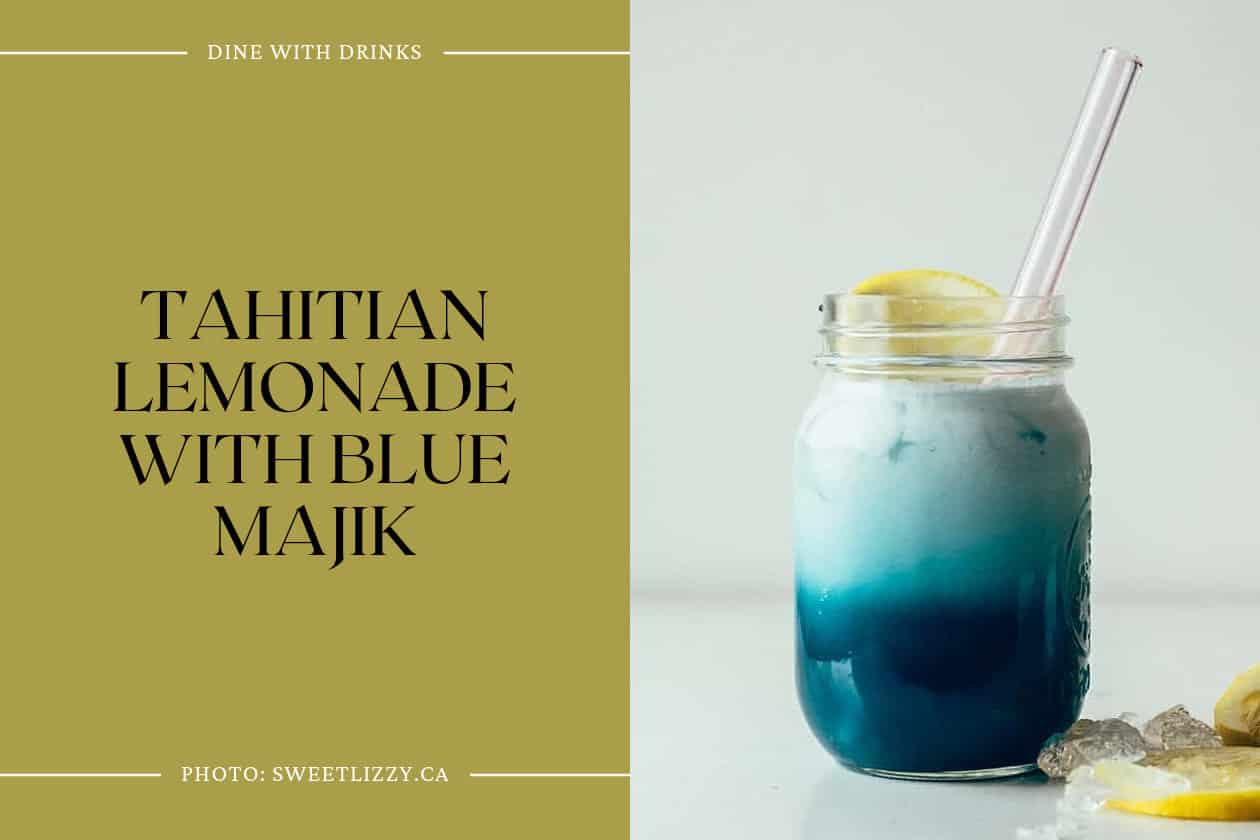 The Tahitian Lemonade with Blue Majik is a refreshing and unique twist on traditional lemonade. The addition of full-fat coconut milk adds a creamy balance to the tartness of the lemon, while the Blue Majik gives the drink a beautiful light blue color and added health benefits.
This cocktail is perfect for those who love sour and zingy drinks, and can be easily personalized to suit individual taste preferences. While the recipe may require a bit of effort to photograph for social media, the end result is definitely worth it. If you're looking for a refreshing and Instagram-worthy Polynesian cocktail, the Tahitian Lemonade with Blue Majik is definitely worth a try.
12. Tropical Mai Tai Cocktail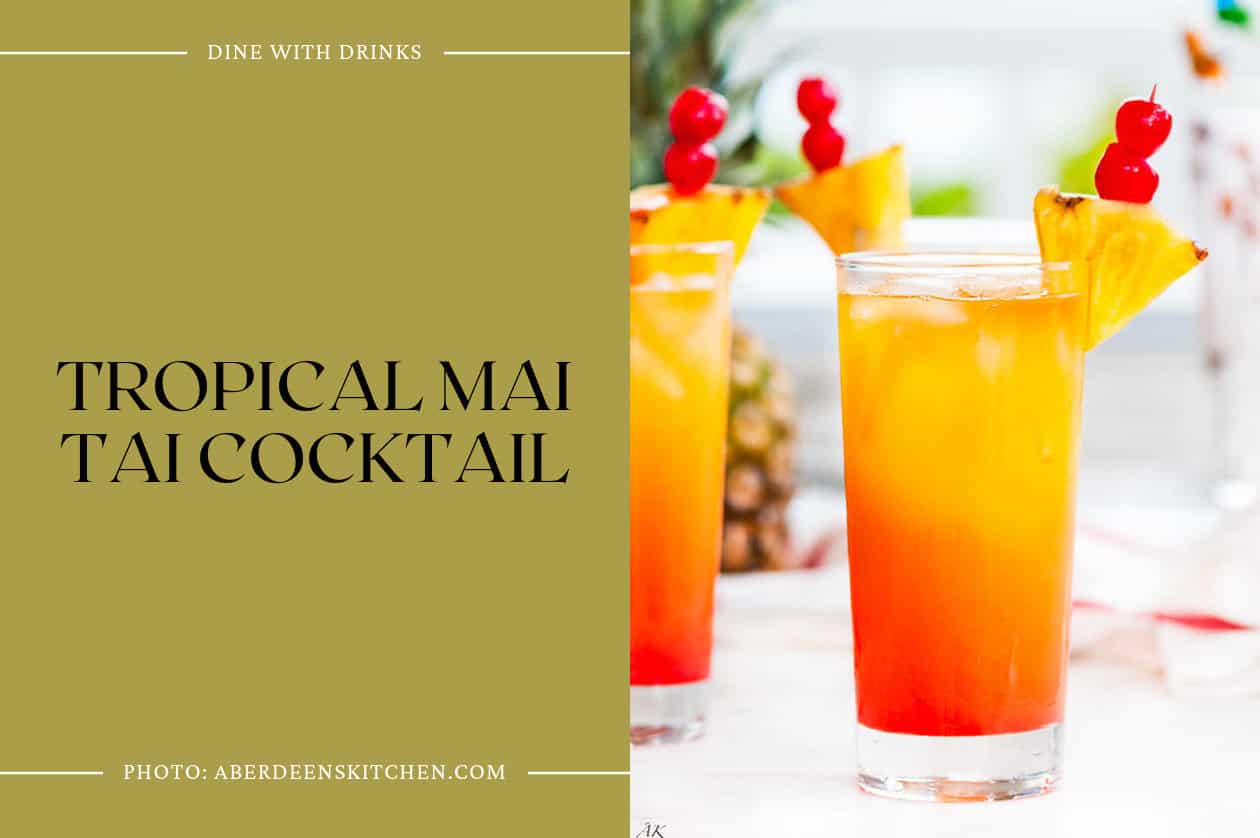 The Tropical Mai Tai Cocktail is a must-try for anyone who loves Polynesian-inspired drinks. This cocktail is perfect for summer days and will transport you to a tropical paradise with just one sip. The recipe features Grand Marnier, which gives it a sweeter taste than other curaçaos.
However, you can use Contreau or triple sec if you prefer. This cocktail is perfect for any occasion, whether you're planning a tropical vacation or simply want to enjoy a refreshing drink with friends. So, if you're looking for a delicious and easy-to-make Polynesian cocktail, the Tropical Mai Tai is definitely worth trying.
13. Disney Rose Gold Margarita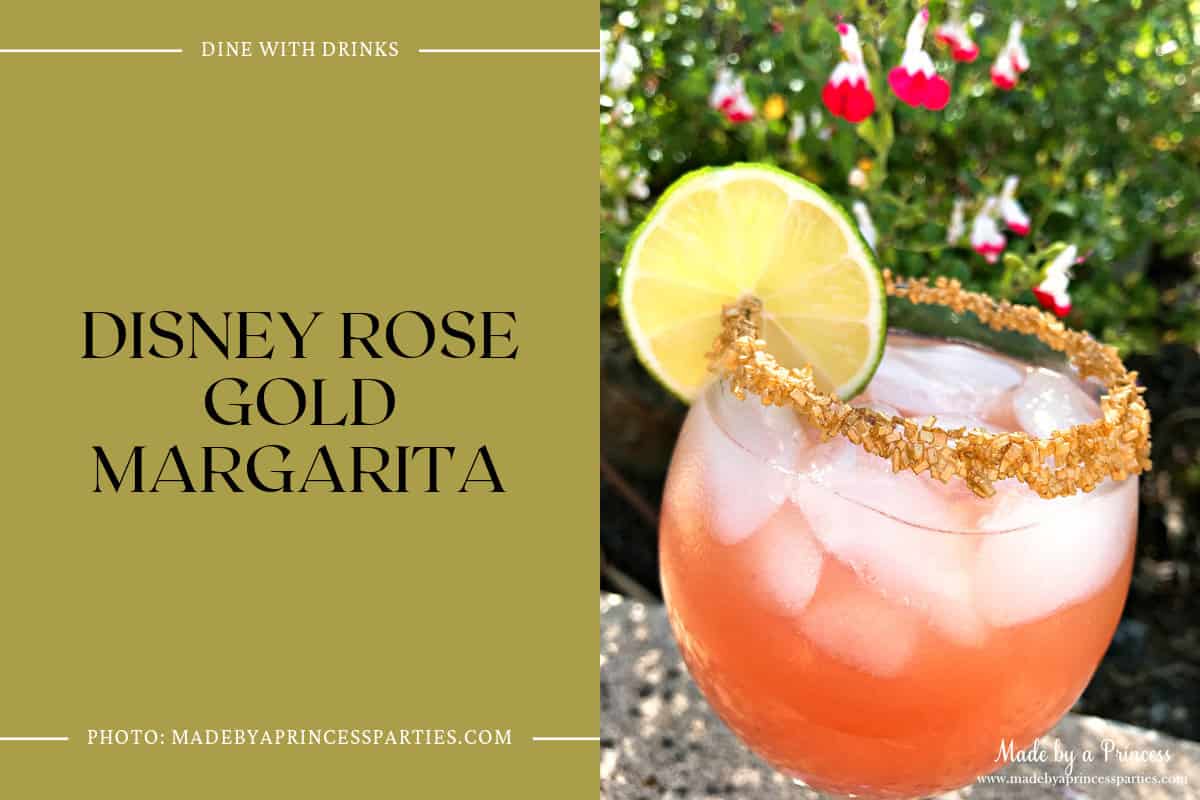 The Disney Rose Gold Margarita is a cocktail that is sure to bring a touch of magic to your taste buds. This cocktail is a copycat version of the one served at the Barefoot Pool Bar in Disney World's Polynesian Village Resort. It is a beautiful millennial pink color and is garnished with edible gold sprinkles and a lime wedge.
This cocktail is made with fresh ingredients such as tequila, Triple Sec, lime juice, and simple syrup. For an extra touch of sparkle, you can add some edible glitter. While it may not be the healthiest option with approximately 950 calories, it is definitely worth splurging on for a special occasion. The Disney Rose Gold Margarita is a must-try for anyone who loves a refreshing and magical cocktail.