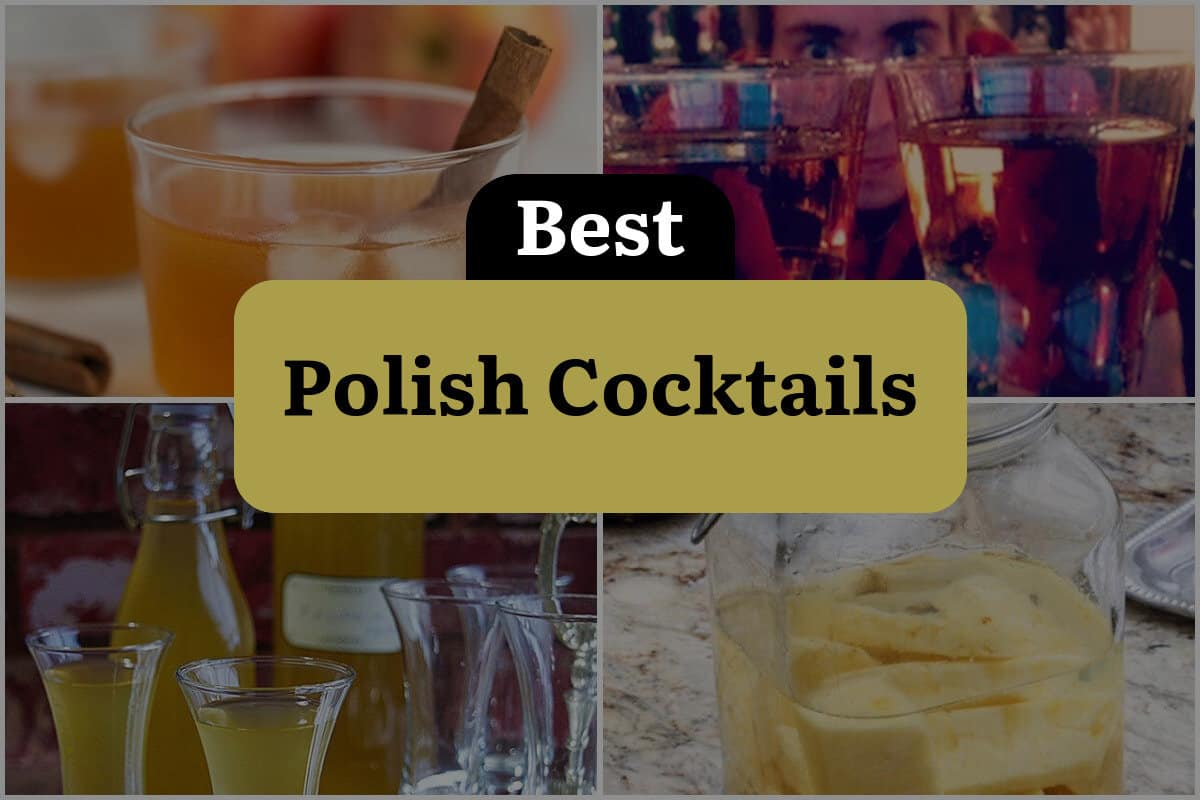 When it comes to Poland, many people think of pierogis, kielbasa, and vodka. And while it's true that vodka is a staple in Polish culture, it's not the only drink that Poles enjoy.
In fact, Poland has a rich history of cocktail making that spans back centuries. From the traditional Krupnik to the modern-day Warsaw Mule, Polish cocktails are as diverse as the country's landscape.
When you think of Poland, you might not immediately think of cocktails. But dig a little deeper, and you'll find that Poland has a long history of mixology. This Eastern European country has been producing some of the world's finest spirits for centuries, including vodka, bitters, and liqueurs.
And while Polish bartenders have been mixing drinks for just as long, it's only in recent years that their creations have started to gain international recognition.
If you're a cocktail lover, you owe it to yourself to explore the world of Polish mixology. From the classic Sazerac to the trendy Cosmopolitan, there's a Polish cocktail out there for everyone.
Some drinks are steeped in tradition, while others are more modern and experimental. But no matter what your taste, you're sure to find a Polish cocktail that will leave you wanting more. So sit back, relax, and let's take a trip through the best Polish cocktail recipes.
1. Szarlotka Cocktail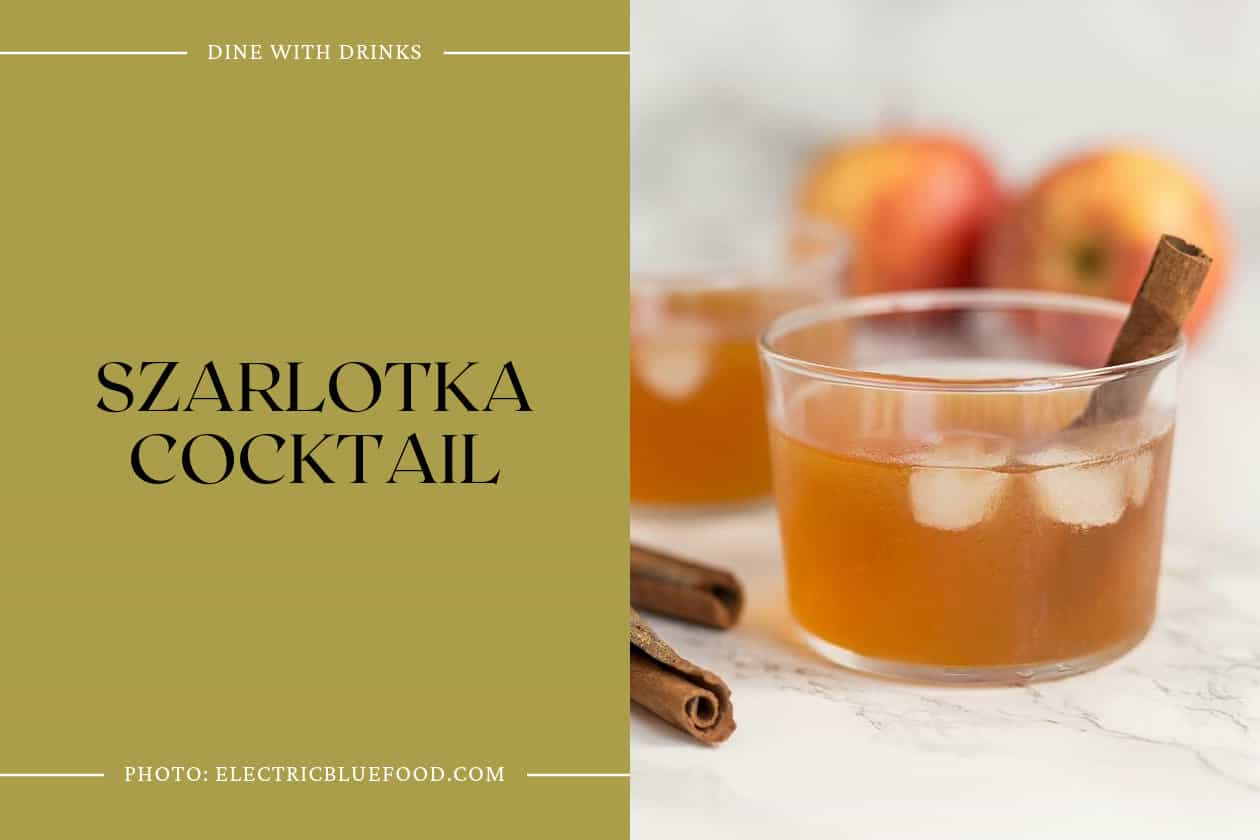 Szarlotka Cocktail is a refreshing Polish drink made with bison grass vodka, apple juice, and a hint of cinnamon. The bison grass vodka is infused with a unique grass that grows in a national park that is home to the European bison.
The cocktail is sweet and tangy, with a balanced hint of cinnamon. It's a must-try for anyone looking to experience the flavors of Poland.
2. Polish Mad Dog Shot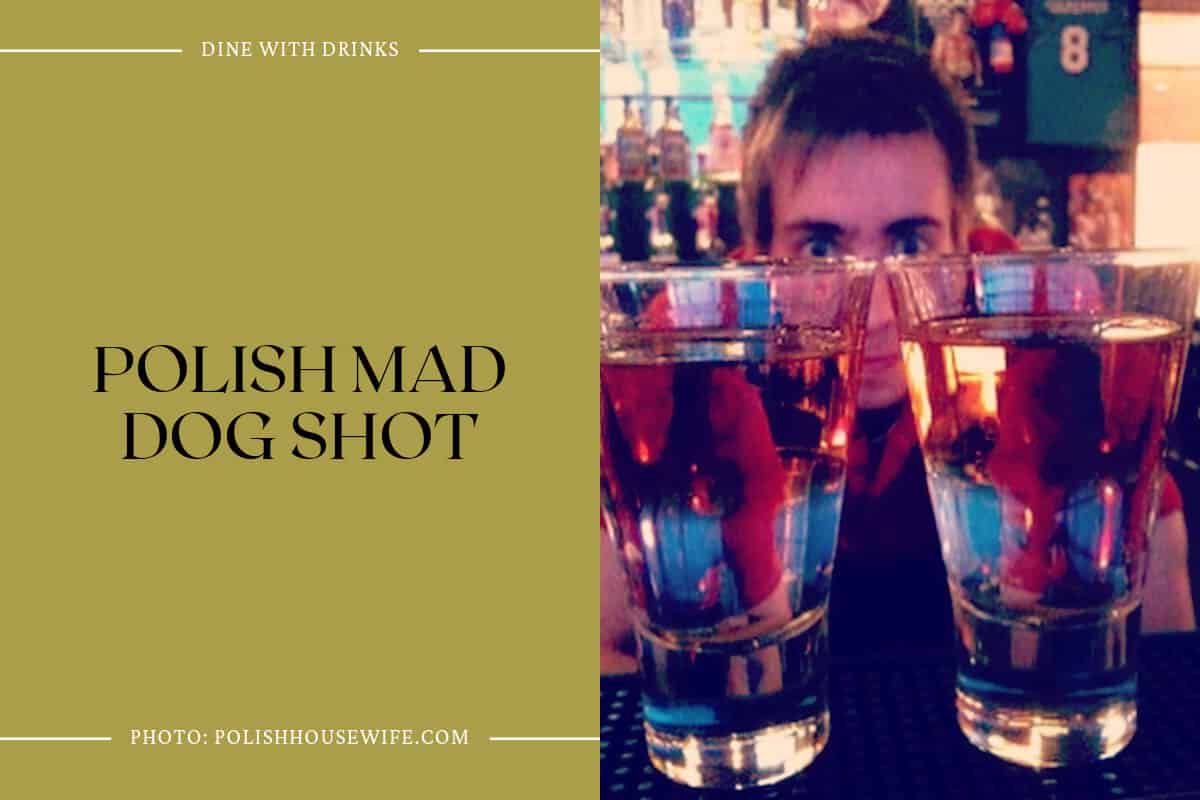 The Polish Mad Dog Shot is a visually striking cocktail made with only three ingredients: vodka, raspberry syrup, and Tabasco sauce.
The combination of flavors is surprisingly complex, with the vodka burn quickly offset by the sweetness of the syrup and the heat of the Tabasco. It's a great way to break the ice at a party or gathering and get everyone in the mood for a fun and memorable evening.
3. Anya's Krupnik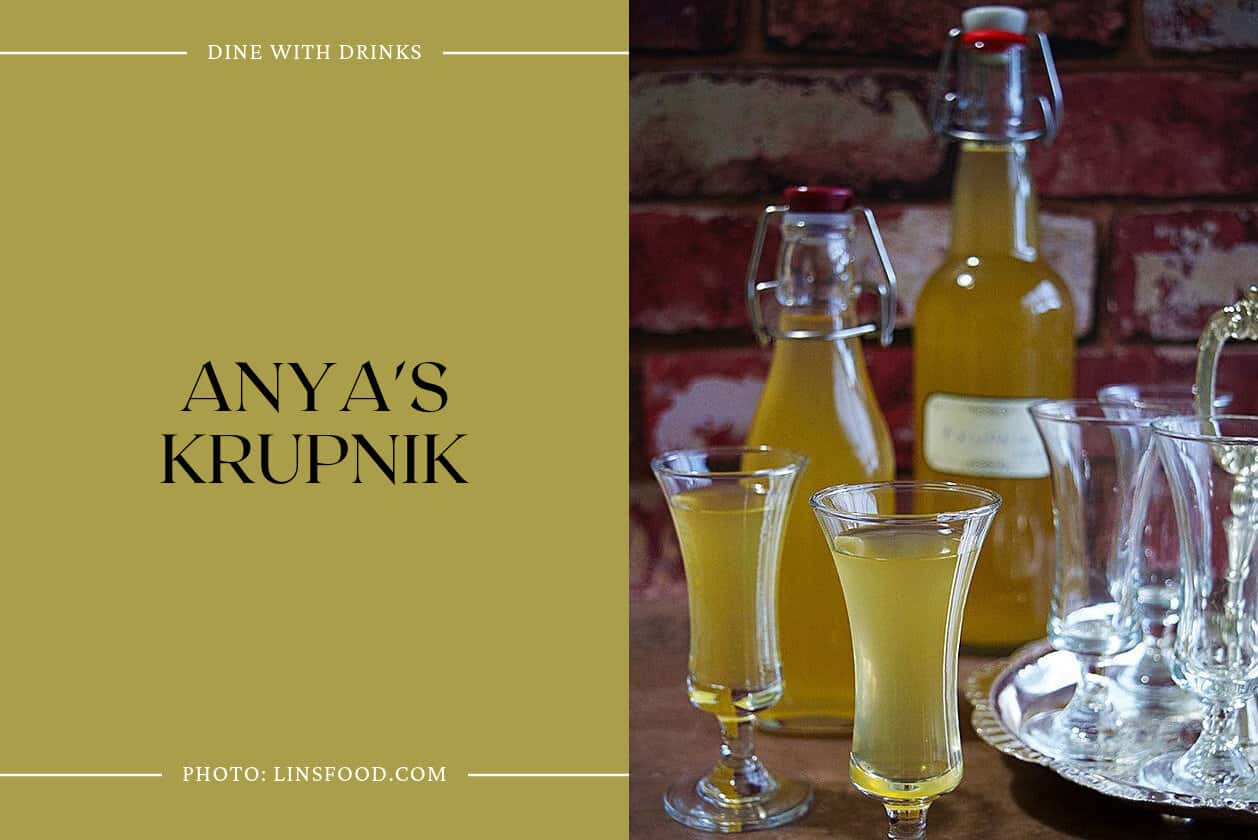 "Anya's Krupnik" is a traditional Polish liqueur made with spiced vodka and honey. It is a perfect drink for cold weather, as it is warming and soothing. The recipe for Krupnik varies depending on the region and family, but the vodka and honey are non-negotiable.
Anya's Krupnik recipe adds a generous amount of citrus to the mix, and the drink is left to develop overnight for a deeper flavor and aroma. This cocktail is a must-try for those who love traditional and homemade drinks.
4. Ananasowa
Ananasowa is a delicious Polish pineapple vodka that is perfect for sipping or mixing with juices. The recipe involves infusing vodka with pineapple and sugar, resulting in a sweet and fruity liqueur that is perfect for summer cocktails.
This cocktail is a great alternative to the well-known Wisniowka, cherry vodka, and is much easier to make. Whether you're looking for a refreshing summer drink or something to warm you up in the winter, Ananasowa is a great choice. So, why not give it a try and experience the taste of Poland in your own home?
5. Grzaniec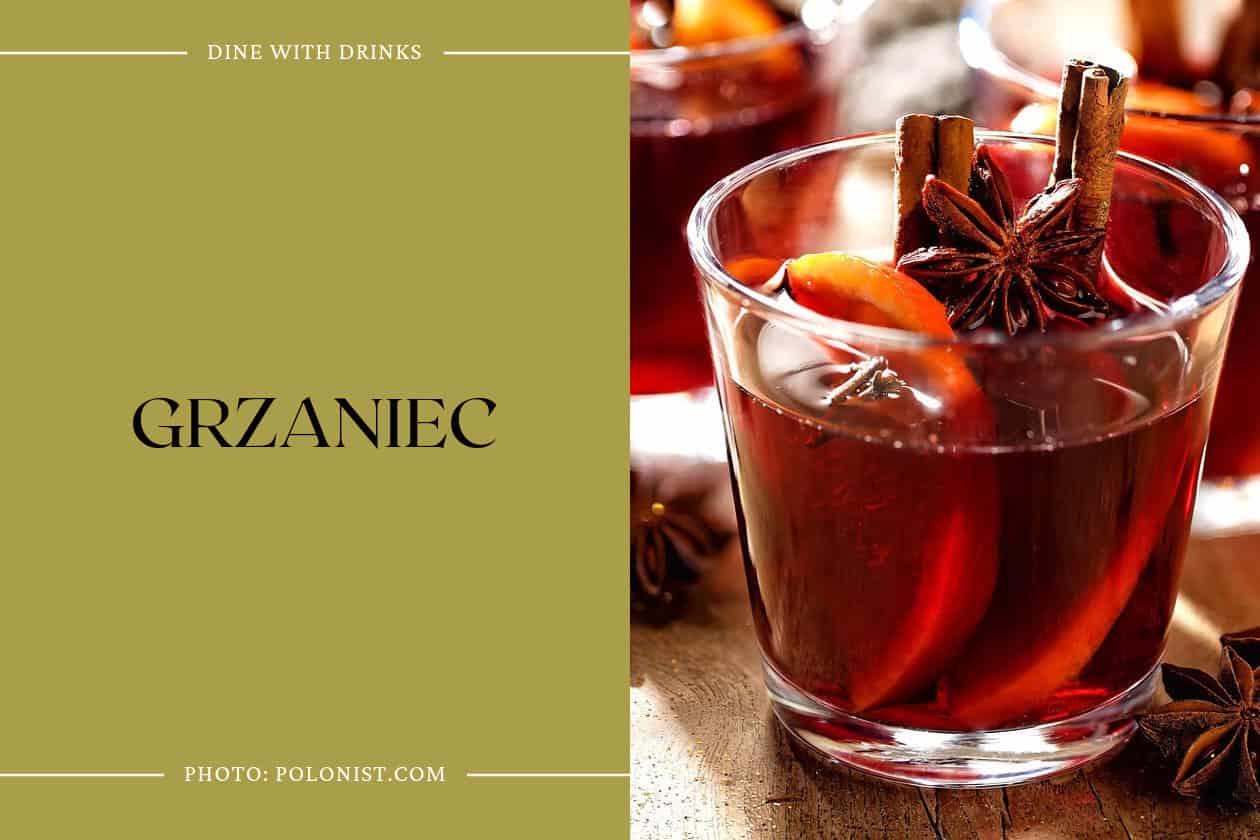 Grzaniec is a Polish-style Spiced Mulled Wine made by heating red wine and infusing it with honey, citrus fruit, and spices. It's traditionally served warm with orange slices, and you can add a rosemary sprig, cinnamon stick, or fresh cranberries to make it even more festive.
It's perfect for a late afternoon warm-up drink after a day of winter activities like skiing or hiking. If you're looking for a unique and delicious winter cocktail, then Grzaniec is definitely worth trying.
6. Krupnik Honey Spiced Liqueur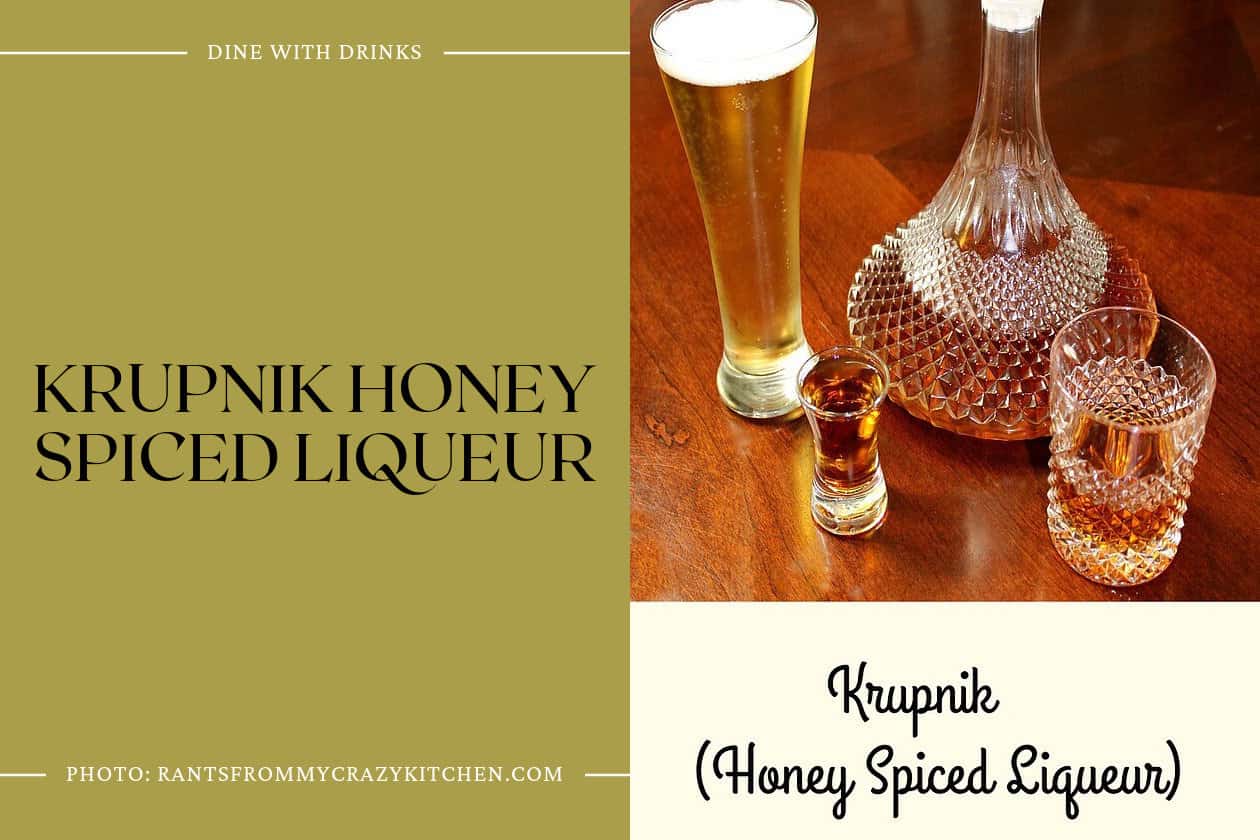 Krupnik Honey Spiced Liqueur is a traditional Polish liqueur that has been enjoyed for centuries. Made with honey, spices, and Everclear grain alcohol, this amber-colored liqueur is perfect for sipping on a cold winter night. The recipe has been passed down through generations of Polish and Lithuanian families, and each family has their own secret recipe.
The liqueur has a warm, sweet taste with hints of cinnamon, cloves, and nutmeg. It can be served hot or cold and is a great addition to tea or as a hot toddy. Krupnik Honey Spiced Liqueur is a must-try for anyone looking to experience the rich history and culture of Polish cocktails.