As a bartender, I have come across various spirits and liquors that have captured the hearts of many cocktail enthusiasts. One such spirit that has recently caught my attention is Plum Brandy.
Made from plums, this spirit has a unique taste that is both fruity and earthy. Plum Brandy is a popular spirit in many countries, including Serbia, Croatia, and Hungary.
Plum Brandy is a versatile spirit that can be used to make a variety of cocktails. It pairs well with several mixers, including citrus, ginger, and honey.
Mixing Plum Brandy with other spirits like gin or vodka can also result in delicious cocktails. The possibilities are endless when it comes to creating Plum Brandy cocktails.
The best part about Plum Brandy cocktails is that they are perfect for any occasion. Whether you are hosting a fancy dinner party or a casual get-together with friends, Plum Brandy cocktails are sure to impress your guests.
They are easy to make, and their unique taste is sure to leave a lasting impression.
In this blog post, I will be sharing some of the best Plum Brandy Cocktail recipes that you can try at home. These recipes are easy to follow and require minimal ingredients.
So, whether you are a seasoned bartender or a home mixologist, you can easily create these delicious cocktails. Get ready to explore the world of Plum Brandy cocktails and impress your guests with your bartending skills!
1. Sugar Plum Cocktail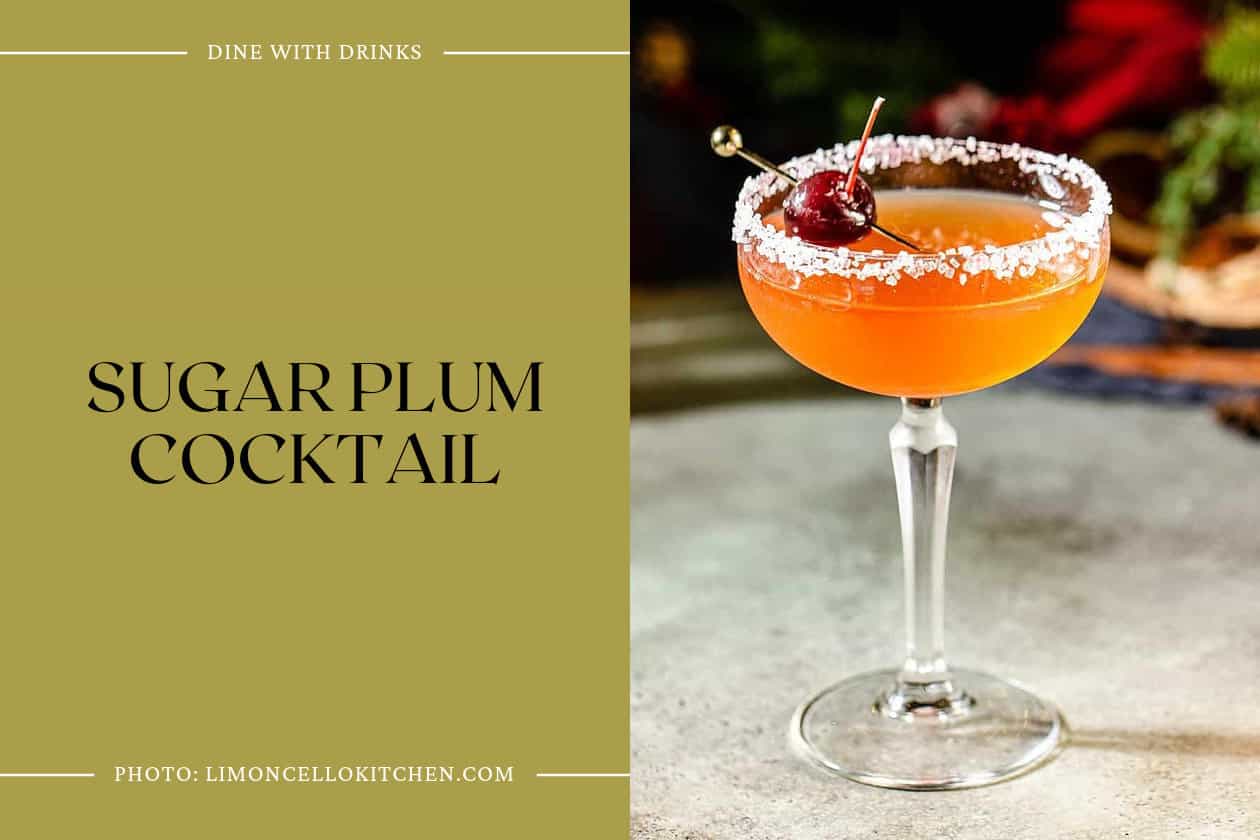 The Sugar Plum Cocktail is a festive and delicious drink that perfectly captures the flavors of plums. Made with unaged plum brandy, this cocktail has notes of cinnamon, vanilla, and whiskey that make it a perfect holiday treat.
The rim of the glass is coated with silver sanding sugar, giving it a sparkling and festive look. The addition of a rum cherry on the side of the glass adds a touch of elegance to this already beautiful cocktail. This drink is perfect for any holiday party or gathering and is sure to impress your guests.
2. Festive and Bubbly Sugar Plum Cocktail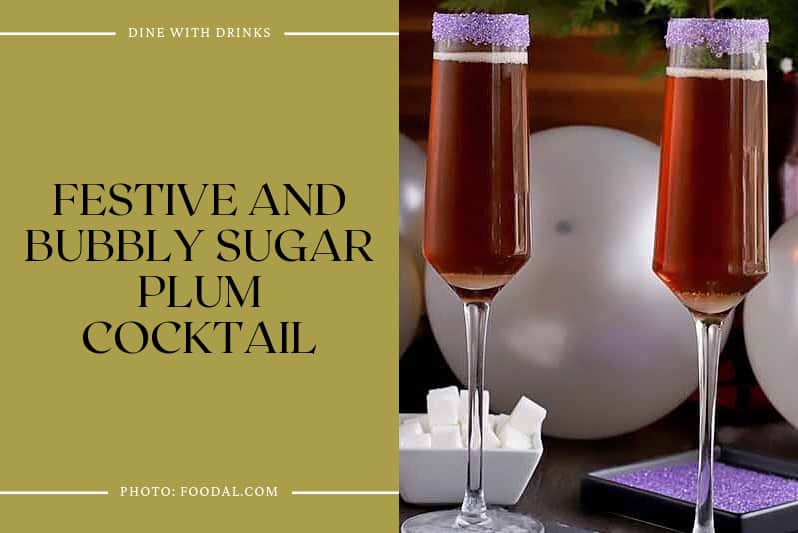 The Festive and Bubbly Sugar Plum Cocktail is an elegant and refreshing drink that is perfect for any celebration. Made with plum brandy, espresso, champagne, and a sugar cube, this cocktail is easy to make and tastes like a fancy treat.
The combination of sweet plum brandy and bubbly champagne creates a bright and refreshing flavor that is sure to impress your guests.
3. Sugar Plum Sidecar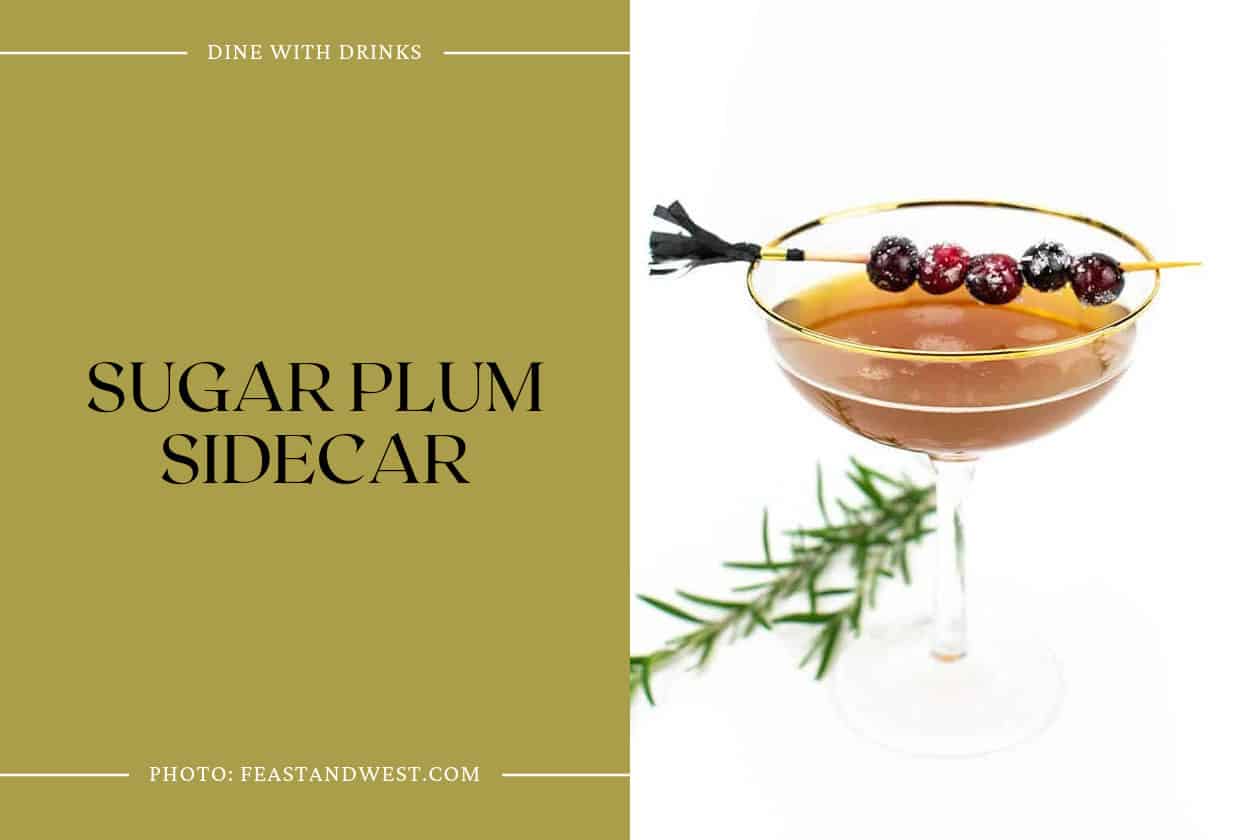 The Sugar Plum Sidecar is a festive and flavorful cocktail perfect for the holiday season. Made with homemade plum brandy, triple sec, and fresh lemon juice, this sweet and tart sipper is balanced and refreshing.
The sugared cranberry garnish adds a touch of elegance and sparkle, making it a beautiful addition to any holiday gathering. Whether you're a fan of The Nutcracker or just looking for a delicious and unique cocktail, the Sugar Plum Sidecar is sure to impress.
4. Sanderson Sister Black Sangria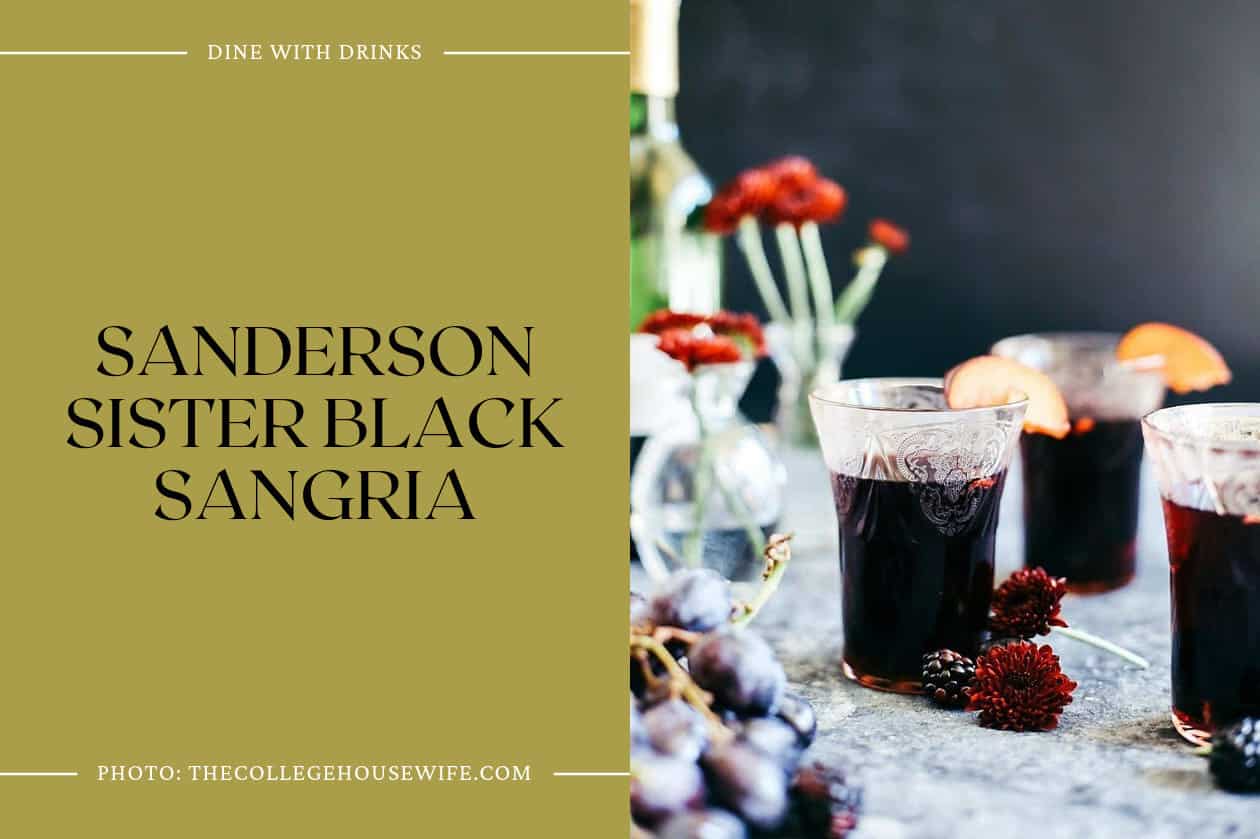 If you're looking for a spooky and delicious cocktail to serve at your Halloween party, the Sanderson Sister Black Sangria is a must-try. This dark and mysterious drink is inspired by the classic Halloween movie Hocus Pocus and features a base of red wine and brandy, with a burst of flavor from pomegranate juice and black fruits.
The recipe is easy to make and can be served in a pitcher or punch bowl for a witchy effect. Pair it with a cheeseboard and vintage glasses for the ultimate Halloween vibe. This cocktail is sure to impress your guests and add a touch of magic to your celebration.
5. Peach and Plum Brandy Sangria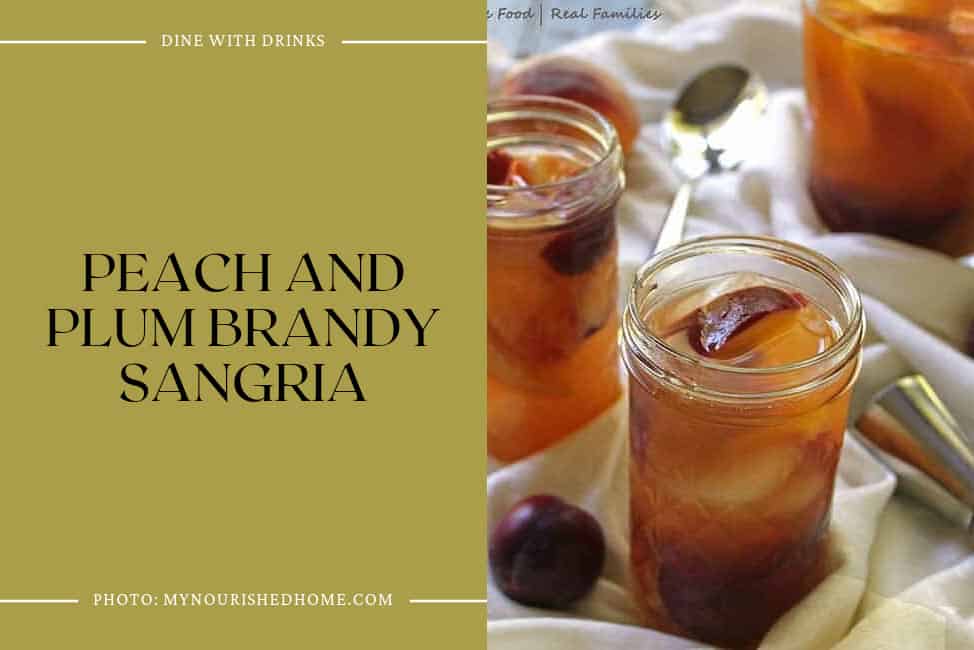 The Peach and Plum Brandy Sangria is a refreshing cocktail that combines sweet peaches and plums with white wine and brandy. It's perfect for sharing with friends on a warm summer day by the pool.
The longer it sits in the fridge, the better it tastes as the flavors mingle and the fruit soaks up the wine and brandy. If you're looking for a unique cocktail to impress your friends, the Peach and Plum Brandy Sangria is definitely worth a try.