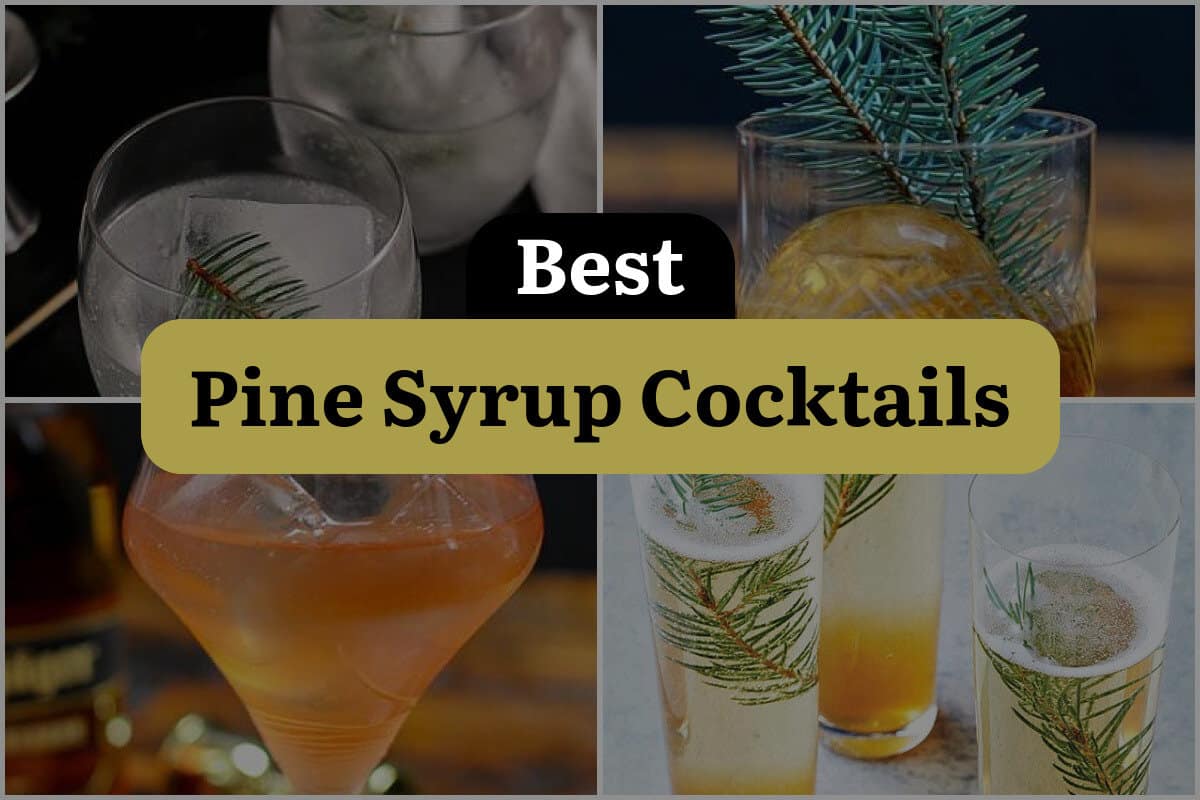 As a bartender, I'm always on the lookout for new and exciting ways to spice up my menu. One ingredient that has caught my attention lately is pine syrup. This sweet and tangy syrup is made from the needles and cones of the pine tree, giving it a unique and earthy flavor that pairs perfectly with a variety of spirits.
What I love most about pine syrup is its versatility. It can be used in a variety of drinks, from refreshing summer cocktails to warm winter toddies. Its flavor profile also makes it a great ingredient for creating complex and layered cocktails that are sure to impress your guests.
But pine syrup isn't just delicious – it's also packed with health benefits. Pine needles are rich in vitamin C, antioxidants, and anti-inflammatory compounds, making pine syrup a great choice for those looking to boost their immune system and improve their overall health.
So whether you're a cocktail enthusiast looking to try something new, or just someone who wants to add a little extra flavor and nutrition to their drinks, pine syrup is definitely worth exploring. In this blog post, I'll be sharing some of my favorite pine syrup cocktail recipes, along with tips on how to make the most of this delicious and versatile ingredient.
1. Mountain Pine Gin and Tonic
If you're looking for a unique and refreshing twist on the classic gin and tonic, the Mountain Pine Gin and Tonic is a must-try. This evergreen cocktail uses pine syrup to add a subtle and nuanced pine flavor, reminiscent of a walk in the pine forests of the Rocky Mountains. The combination of the crisp and floral Hendrick's Gin, sweet pine syrup, and high-quality tonic creates a blend of floral, citrus, and alpine notes that is perfect for any season. The addition of frozen pine clippings gives the cocktail a cool and visually appealing touch. If you're a fan of gin and tonics or looking for a new cocktail to try, the Mountain Pine Gin and Tonic is definitely worth a sip.
2. Pine Old Fashioned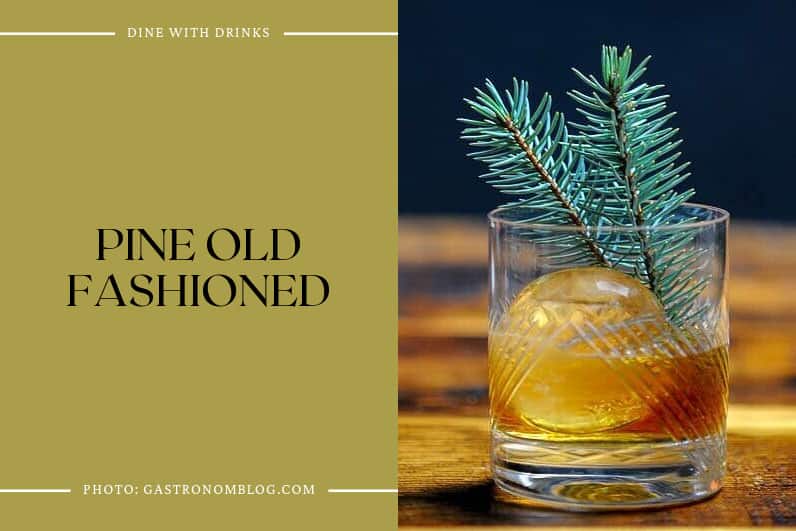 The Pine Old Fashioned is a perfect winter cocktail that is a twist on the classic Old Fashioned. The cocktail is made with a subtle pine simple syrup that complements the sweet caramel flavors of the bourbon. The addition of Angostura bitters brings a warm baking spice flavor to the cocktail, making it perfect for sipping next to a fireplace during the winter season. The Pine Old Fashioned is a great holiday cocktail that is sure to impress your guests.
3. Honey Bourbon and Pear Cider Cocktail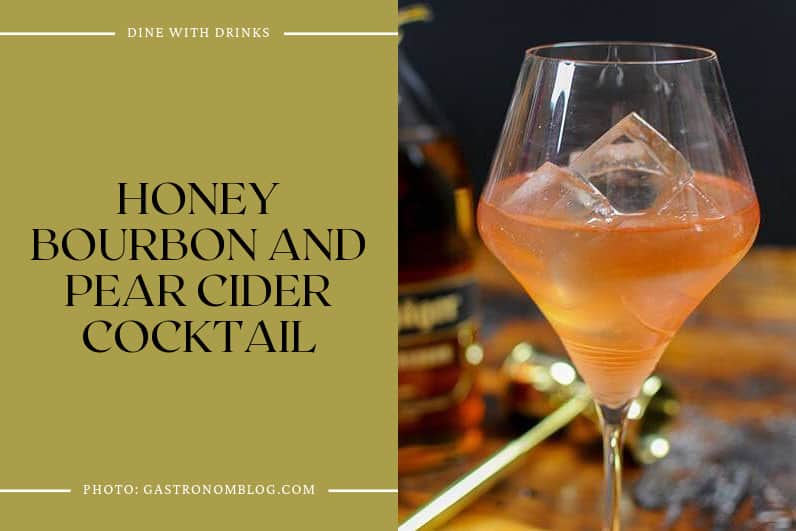 The Honey Bourbon and Pear Cider Cocktail is a perfect winter drink that combines the flavors of honey, bourbon, pear, grapefruit, and pine syrup. The Barenjager Honey and Bourbon is the star of the show, with its distinct honeycomb flavor and hints of toasted barrels. The addition of grapefruit and pine syrup adds a nice citrus aroma and a woodsy sweetness that complements the caramel flavor of most bourbons. The hard pear cider on top adds a nice effervescent lightness that keeps the cocktail from being too sweet. If you're looking for a delicious and unique winter cocktail, give the Honey Bourbon and Pear Cider a try!
4. Juniper Champagne Cocktail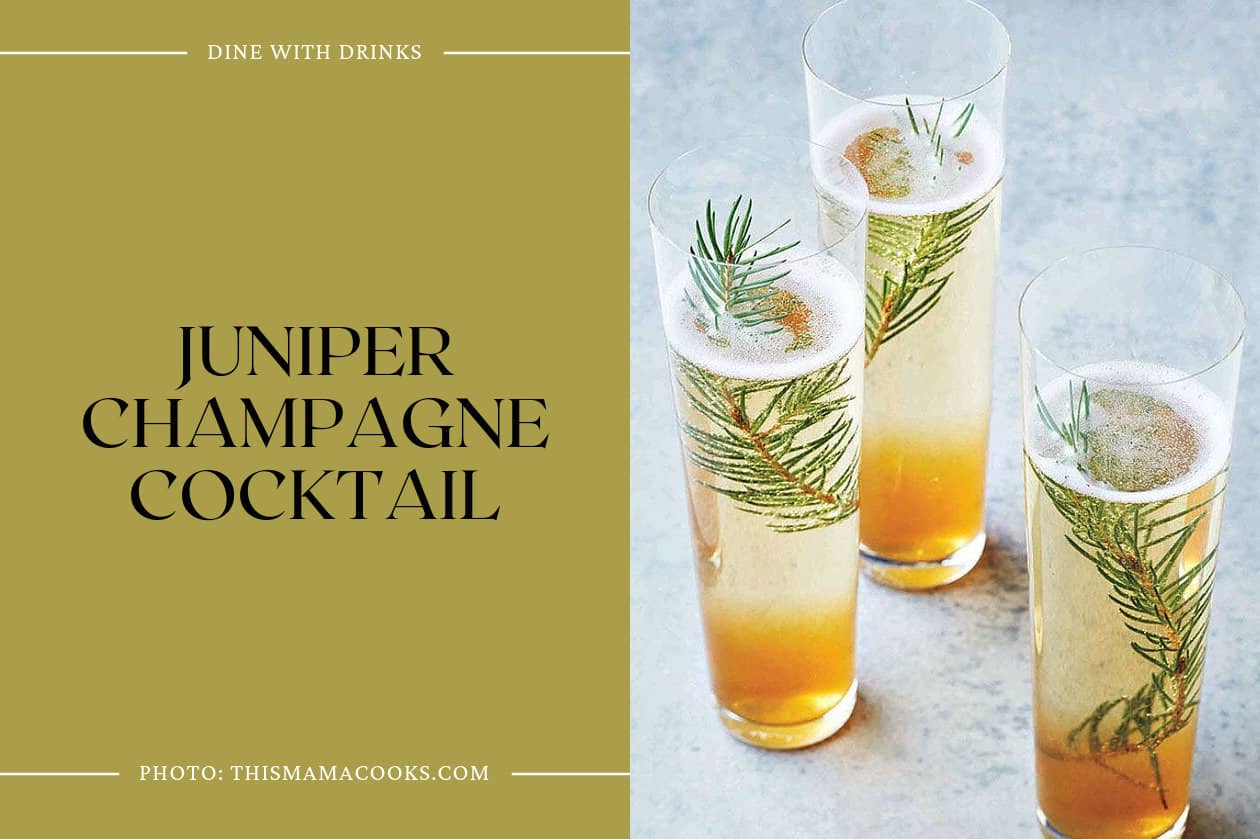 The Juniper Champagne Cocktail is a unique and refreshing drink that is perfect for any festive occasion, especially New Year's Eve. This cocktail recipe uses juniper berries to infuse a citrusy-green note to your glass of bubbly, which is sweetened with simple syrup. The swizzle stick of pine adds a fragrant touch to the drink, making it a perfect addition to any holiday party. To lower the calorie count, you can use a sugar-free simple syrup or a premade syrup. The recipe recommends using dry sparkling wine, such as Prosecco, to balance out the sweetness of the syrup. Overall, the Juniper Champagne Cocktail is an excellent choice for anyone looking to add a unique and flavorful twist to their champagne.
5. Green & Black Manhattan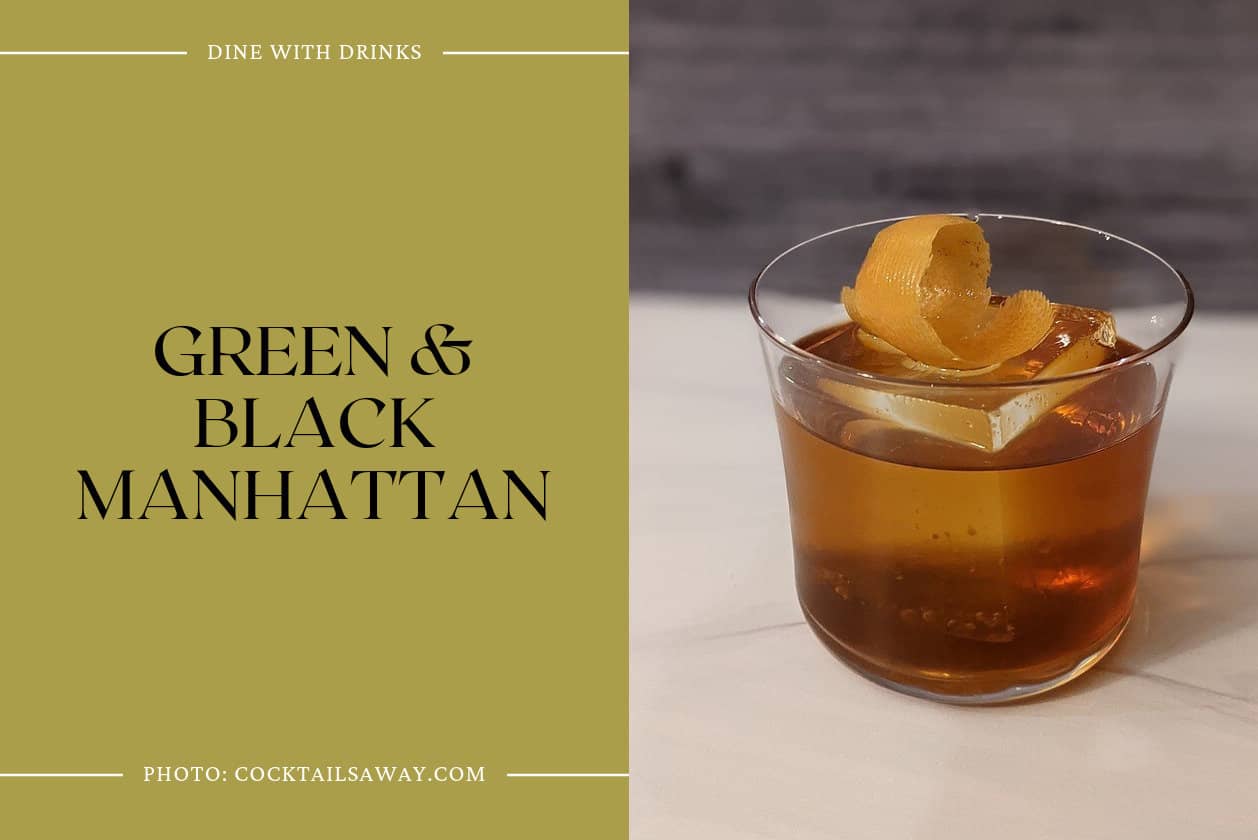 The Green & Black Manhattan is a unique twist on the classic Manhattan cocktail. This recipe incorporates Zirbenz, a pink liqueur made from freshly picked Arolla Stone Pine fruit from the Austrian Alps. The pine-floral flavor and slight minty taste of the liqueur adds a zing of flavor to the cocktail. With only a bar spoon of the liqueur in the recipe, you may overlook its contribution to the drink at first, but once you let the ice melt a bit and take a few more sips, you should start to notice the pine notes peeking through. The amaro and Cocchi Vermouth di Torino also add depth to the cocktail. The Green & Black Manhattan is a great introduction to using Zirbenz for a unique and delicious flavor.
6. Christmas Cranberry Cosmopolitan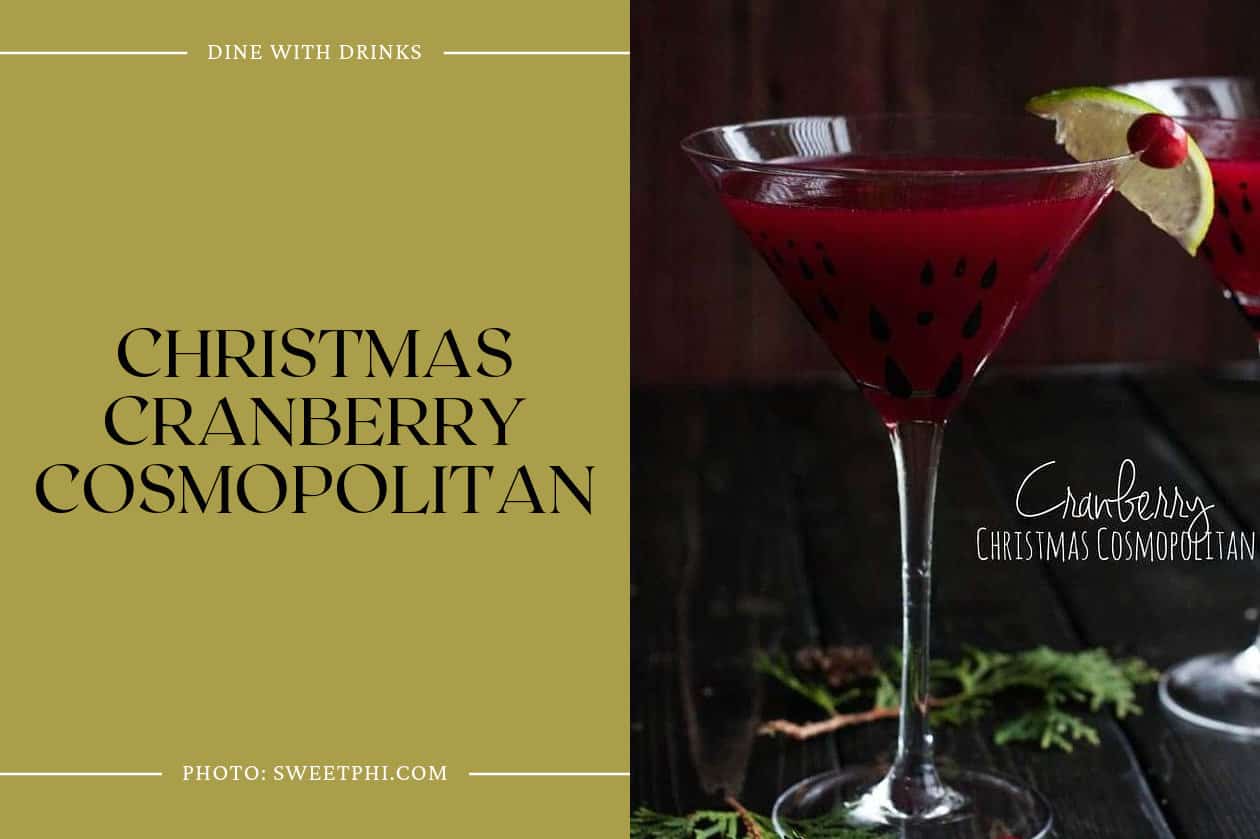 The Christmas Cranberry Cosmopolitan is a festive and flavorful cocktail that is perfect for the holiday season. Made with a rich cranberry simple syrup and Tangueray gin, this cocktail has a hint of earthy pine-needle flavor that adds a unique twist to the classic Cosmo. The deep red color of the cranberry syrup and the addition of lime zest make for a beautiful presentation that will impress your guests at any holiday gathering. If you're looking for a cocktail that is both delicious and visually stunning, the Christmas Cranberry Cosmopolitan is definitely worth a try.
7. Yule Mule Cocktail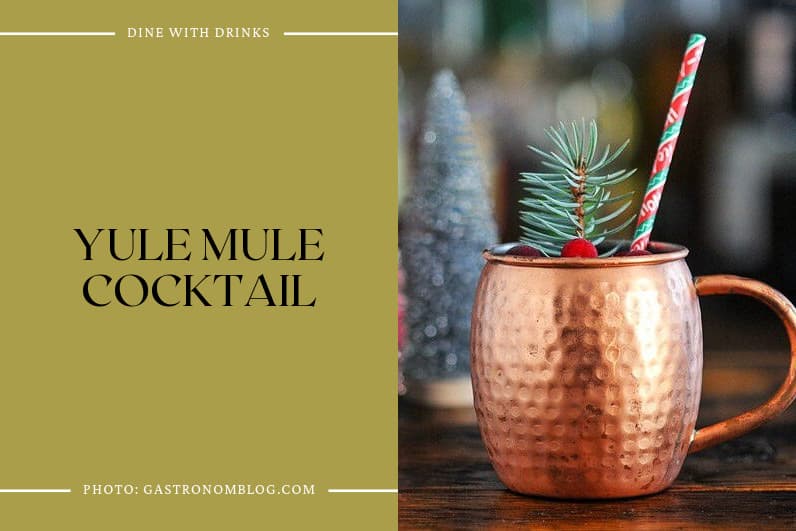 The Yule Mule Cocktail is a festive and refreshing holiday drink that is perfect for Christmas or winter. This cocktail is a holiday version of the classic Moscow Mule, made with vodka, lime juice, and ginger beer. The Yule Mule adds sweet and tart cranberry juice to the mix, along with pine syrup for a festive touch. The ginger beer adds a spicy kick, making this cocktail a perfect balance of sweet and spicy flavors. The garnish of sugared cranberries and sugared rosemary adds a pop of green and red, making it a perfect addition to any holiday party. Whether you're looking for a drink to serve at your holiday gathering or just want to enjoy a festive cocktail at home, the Yule Mule Cocktail is a must-try.
8. Christmas Pine Negroni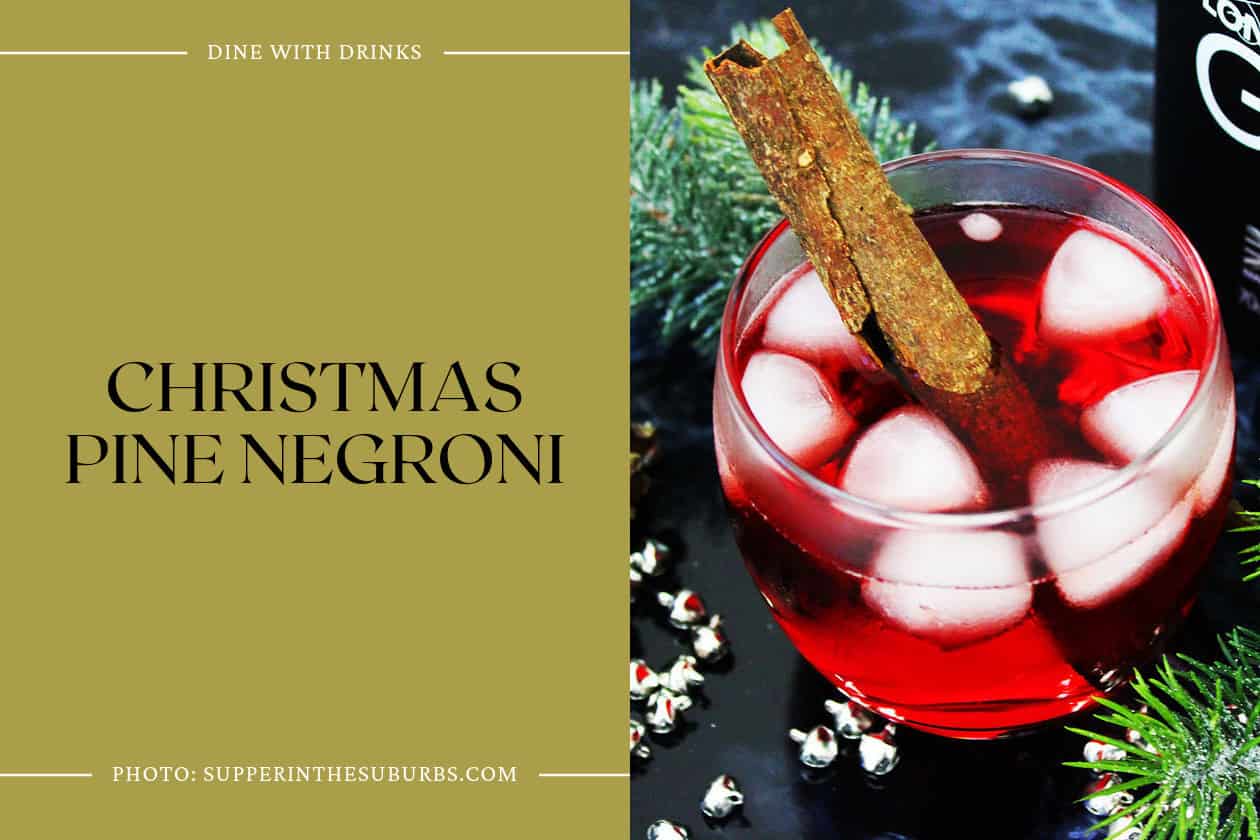 The Christmas Pine Negroni is a festive twist on the classic Negroni cocktail. Made with Burleighs gin and a homemade pine simple syrup, this cocktail is perfect for the holiday season. The gin's botanicals, including pine and eucalyptus, are complemented by the pine syrup and a hint of clove. The result is a refreshing and earthy cocktail that captures the essence of a winter forest. Whether enjoyed at a holiday party or sipped on a frosty walk through the woods, the Christmas Pine Negroni is sure to be a crowd-pleaser.
9. Frosted Pine Gibson Martini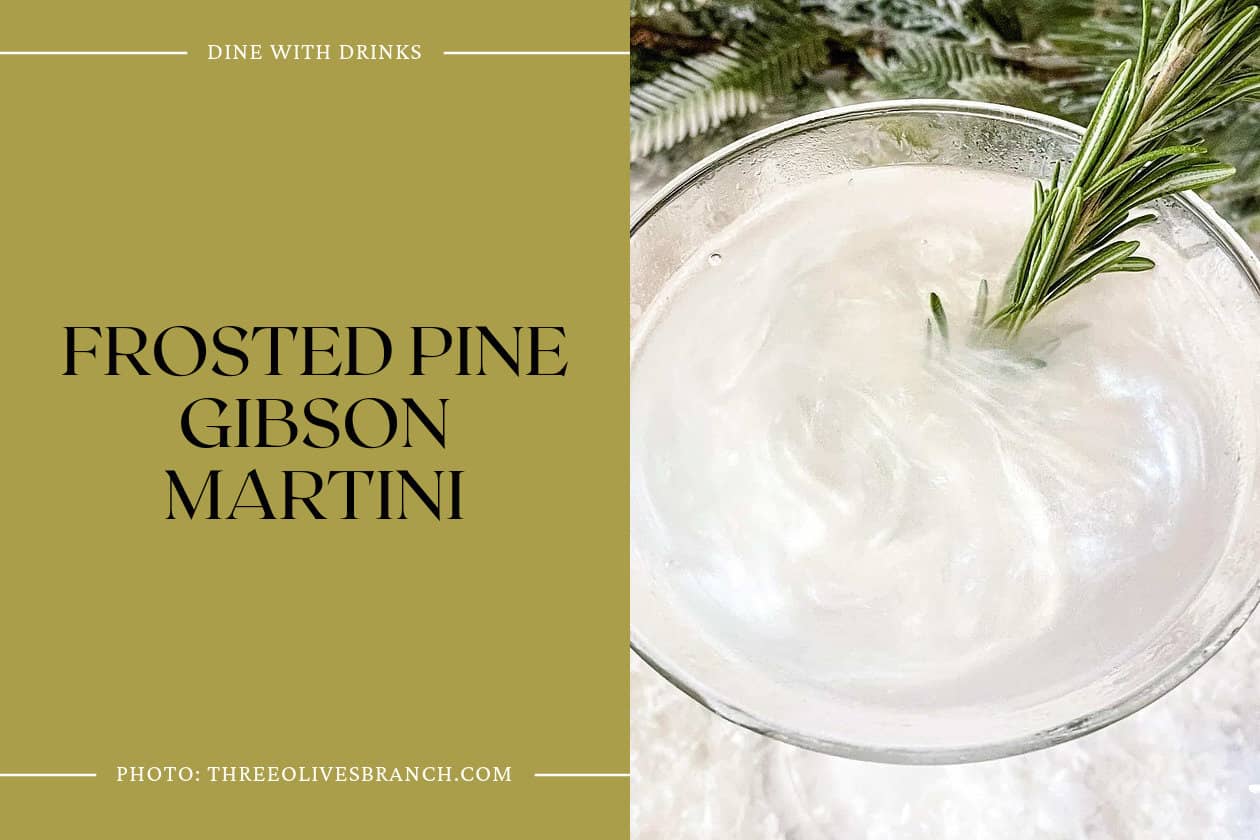 Looking for a unique and festive cocktail to serve during the winter season? Look no further than the Frosted Pine Gibson Martini. This cocktail is a twist on the classic Gibson martini, with the addition of homemade rosemary simple syrup and a shimmering white luster dust for a wintery look. The use of gin adds earthy, woodsy flavors that perfectly complement the pine syrup. The cocktail is garnished with cocktail onions, which add a pop of flavor and a snowball-like appearance. This cocktail is perfect for any winter occasion, whether you're hosting a holiday party or just cozying up by the fire. The Frosted Pine Gibson Martini is sure to impress your guests and leave them wanting more.