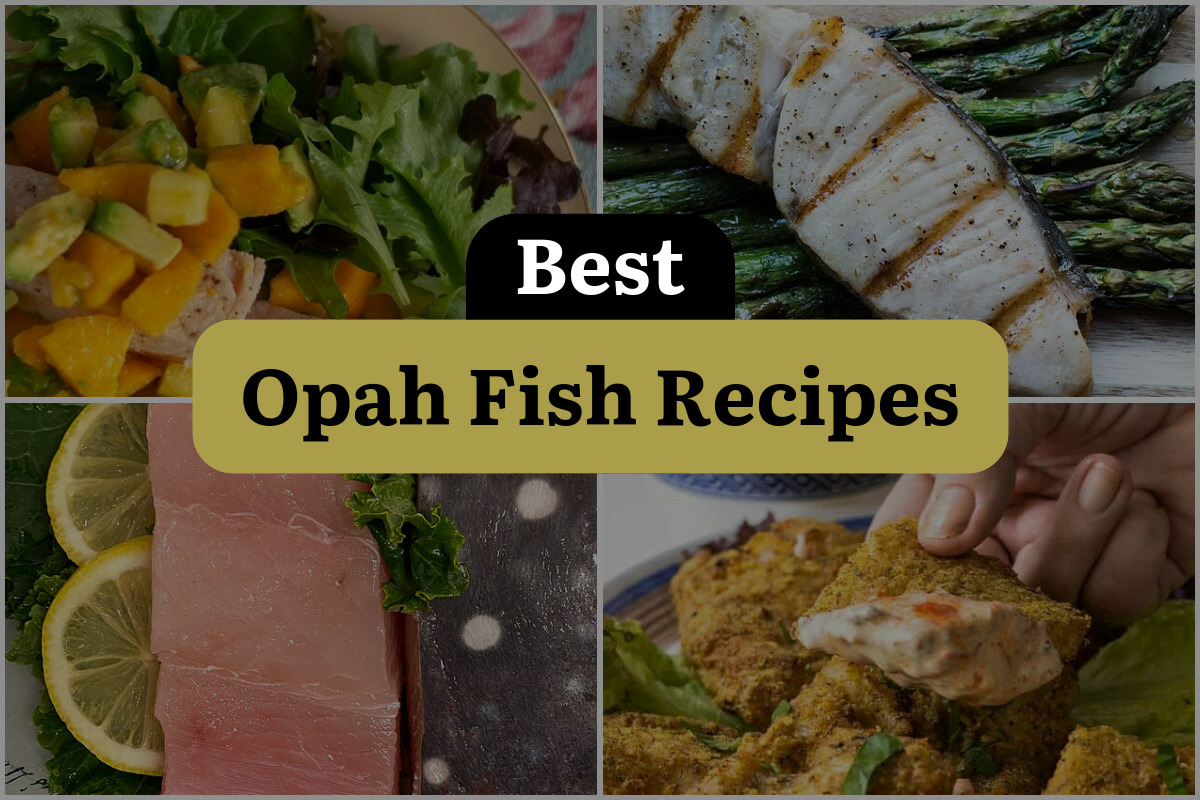 Looking to add a touch of elegance to your dinner table? Look no further than the opah fish! With its vibrant colors and rich flavors, opah is a true culinary gem. Whether you're a seafood enthusiast or simply looking to try something new, this versatile fish is sure to delight your taste buds.
In this blog post, we'll explore some of the best opah fish recipes that will elevate your dining experience to a whole new level. From succulent grilled opah steaks to mouthwatering opah ceviche, get ready to embark on a culinary adventure that will leave you craving for more. So, grab your apron, sharpen your knives, and let's dive into the world of opah fish delicacies!
1. Seared Opah with Papaya-Avocado Salsa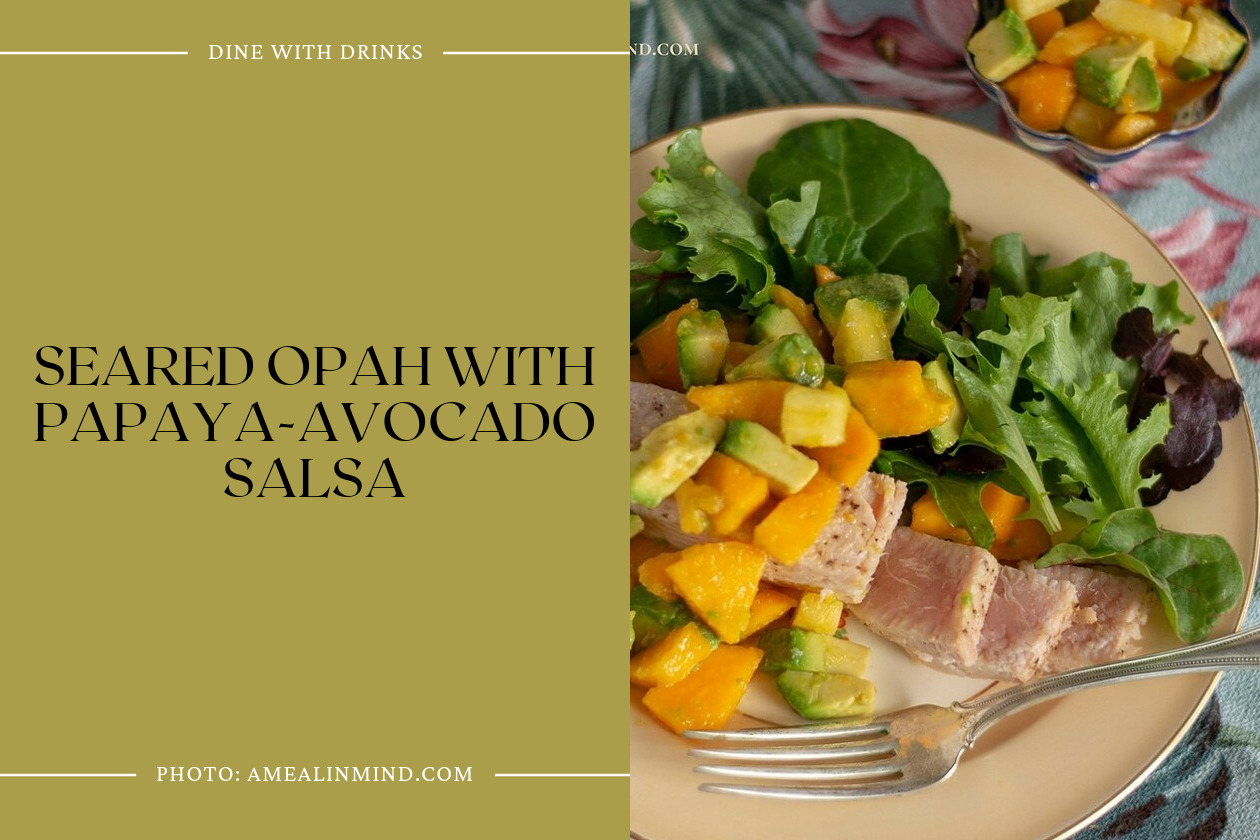 Seared Opah with Papaya-Avocado Salsa is a mouth-watering combination of sweet and tart fruits, buttery fish, and creamy avocados. The opah, also known as moonfish, is seared to perfection, resulting in a tender and flavorful dish.
The salsa, made with papaya, pineapple, avocado, and citrus juices, adds a refreshing and vibrant touch. This recipe is a tropical delight that can be prepared in under 30 minutes.
2. Grilled Opah and Asparagus with Lemon Sauce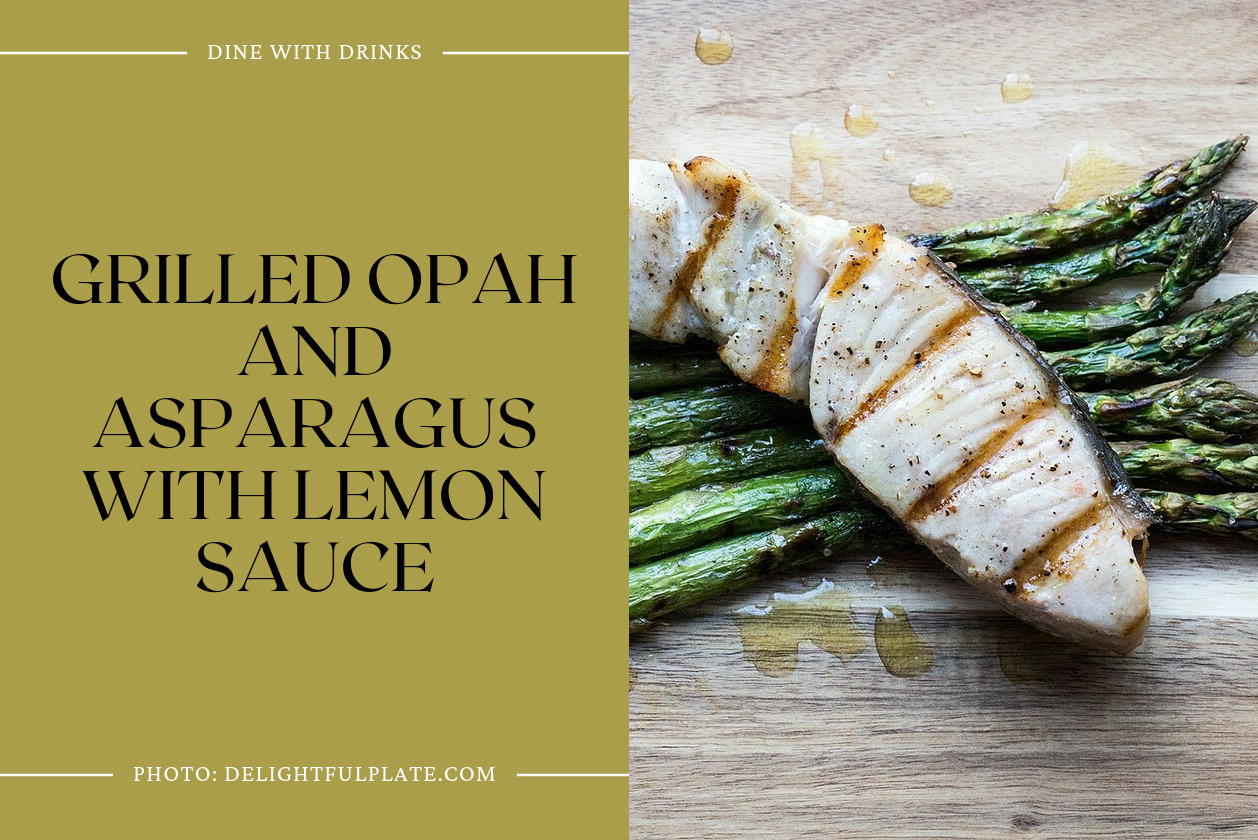 Grilled Opah and Asparagus with Lemon Sauce is a delightful recipe that showcases the mild and buttery flavor of opah fish. The opah fillets are seasoned simply with salt and pepper, then grilled to perfection.
The asparagus is also grilled, adding a tender and sweet element to the dish. The lemon sauce drizzled over the opah and asparagus adds a refreshing citrusy touch. Overall, this recipe is quick and easy to prepare, making it a great option for a delicious and healthy dinner.
3. Macadamia Nut-crusted Opah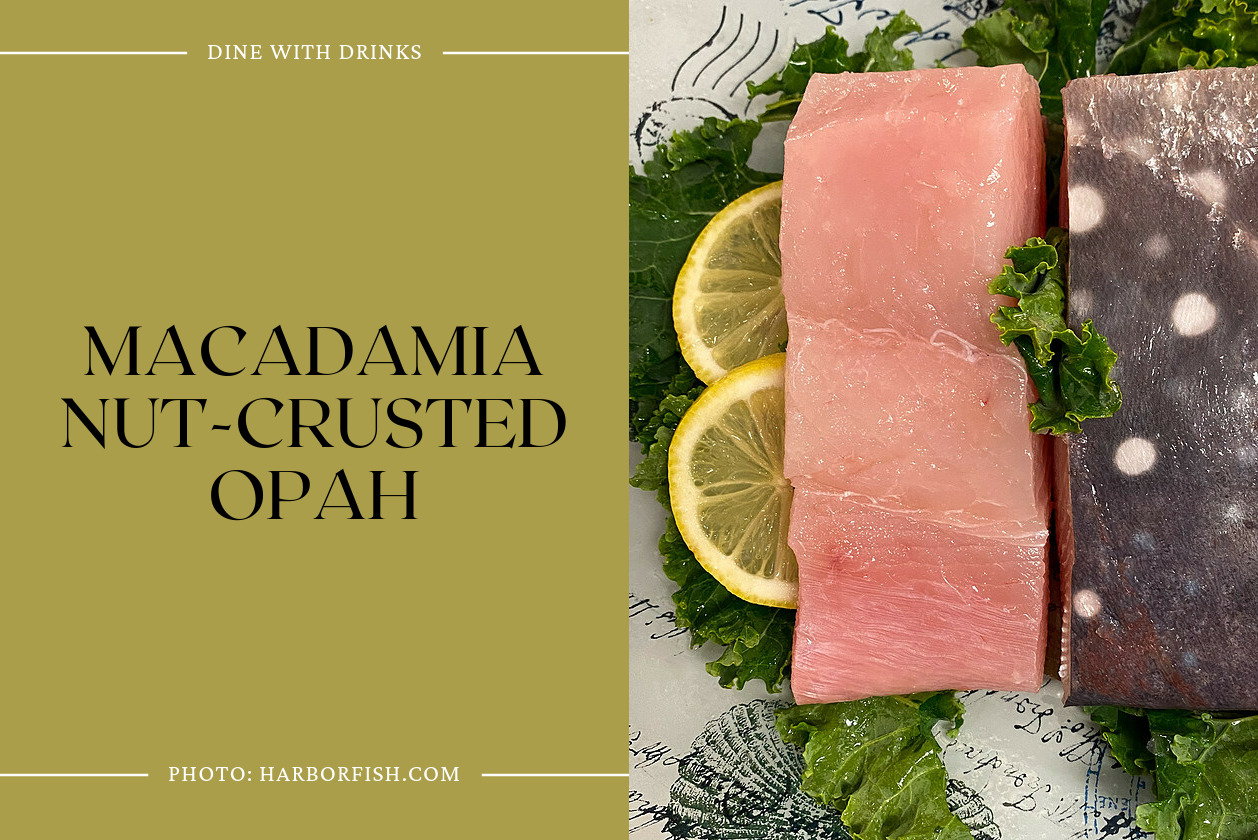 The Macadamia Nut-crusted Opah recipe is a delightful and flavorful way to prepare opah fish. The opah fillets are seasoned with salt and pepper, and then coated in a mixture of panko, parmesan cheese, macadamia nuts, basil, garlic, and thyme. The fillets are sautéed until golden brown, resulting in a crispy and nutty crust.
The dish is served with a lemon-butter wine sauce, made with dry wine, onion, parsley, chives, lemon juice, heavy cream, unsalted butter, salt, capers, and a touch of lemon juice. The sauce adds a tangy and creamy element to complement the rich flavors of the opah. Overall, the Macadamia Nut-crusted Opah is a delicious and elegant seafood dish that is sure to impress.
4. Air Fryer Fish Fillets with Harissa Aioli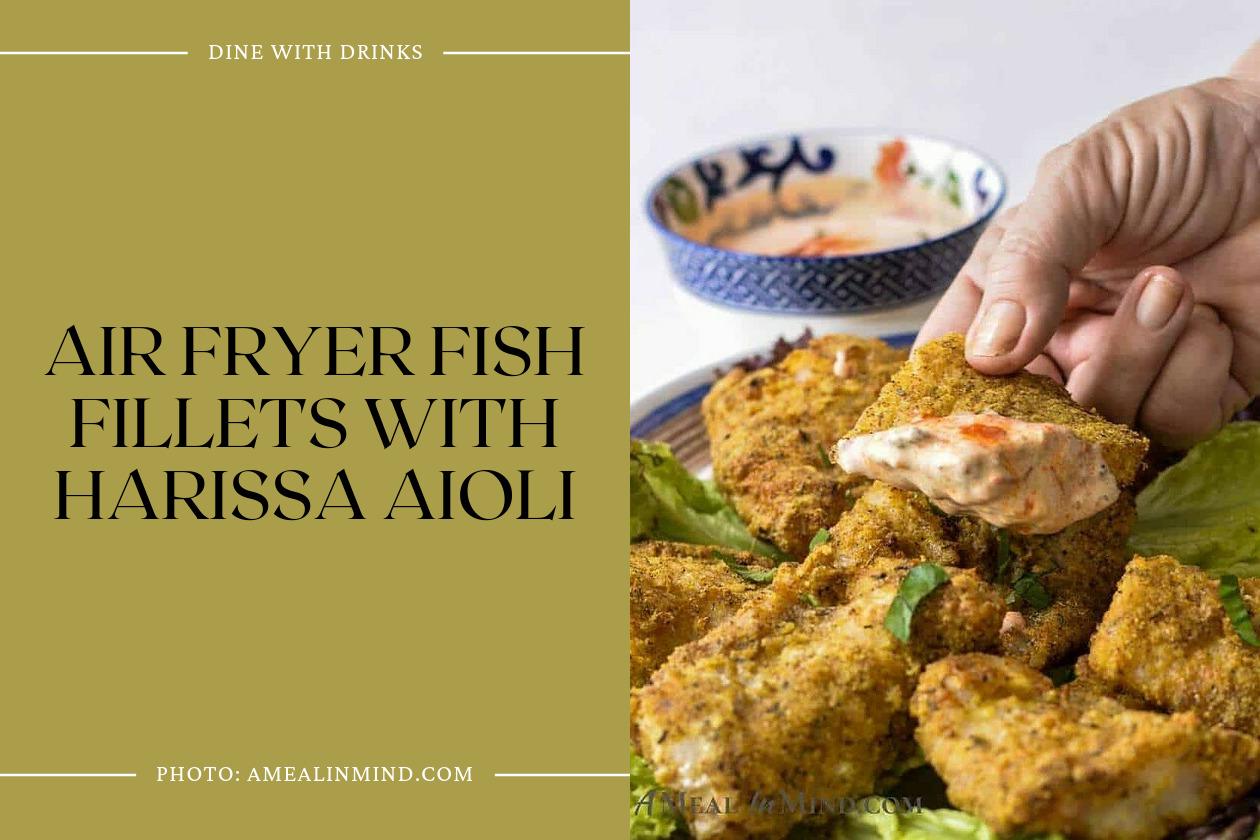 The Air Fryer Fish Fillets with Harissa Aioli recipe is a delicious and gluten-free option for cooking opah fish. The fish fillets are coated in a crispy cornmeal mixture and cooked in the air fryer for a low-oil, tender result.
The harissa aioli sauce adds a spicy and flavorful kick to the dish. Overall, this recipe is a great choice for those looking for a healthier and flavorful way to enjoy opah fish.
5. Salmon Marsala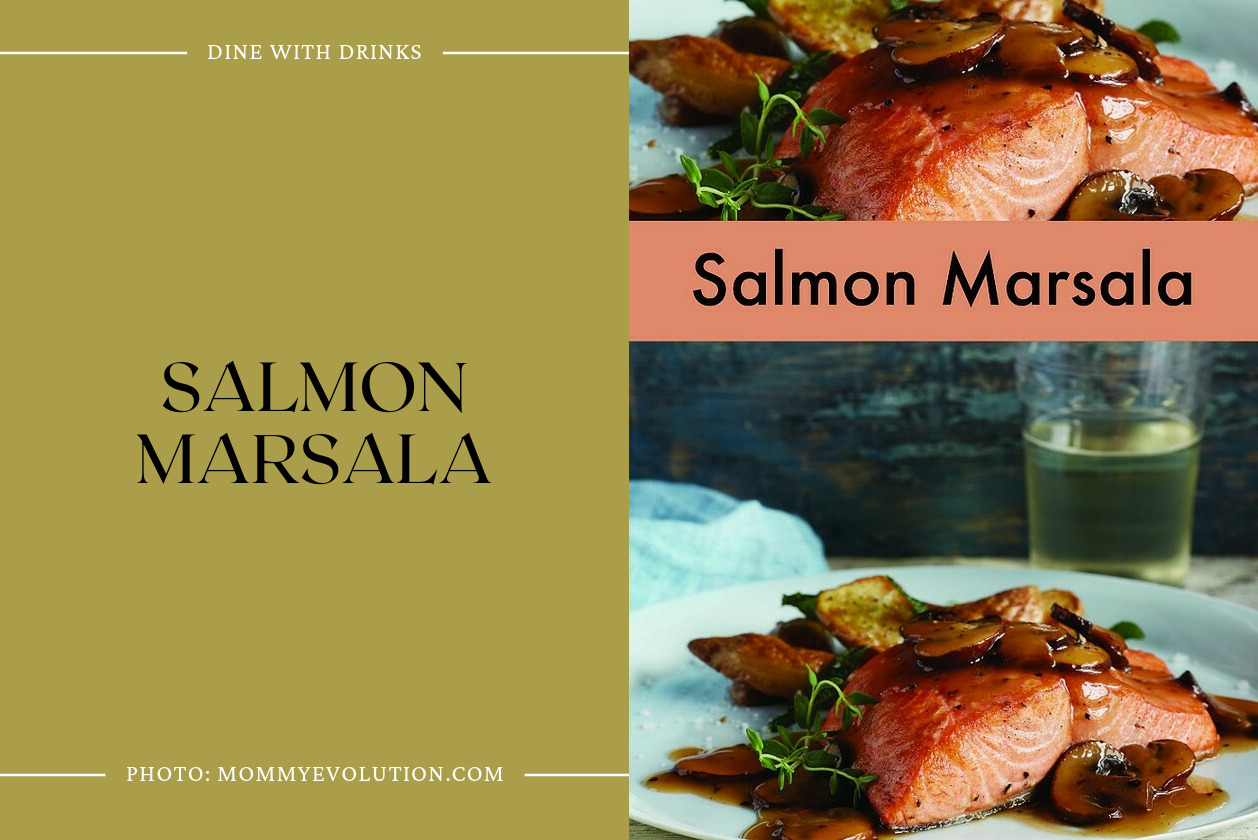 Salmon Marsala is a delicious seafood twist on the traditional Marsala dish. The recipe features Alaska salmon fillets cooked in a flavorful sauce made with Marsala wine, mushrooms, chicken stock, and fresh thyme.
The salmon is perfectly seasoned and cooked to perfection, while the sauce adds a rich and savory element to the dish. Overall, Salmon Marsala is a delightful and satisfying recipe that showcases the versatility of seafood in classic dishes.
6. Buffalo Salmon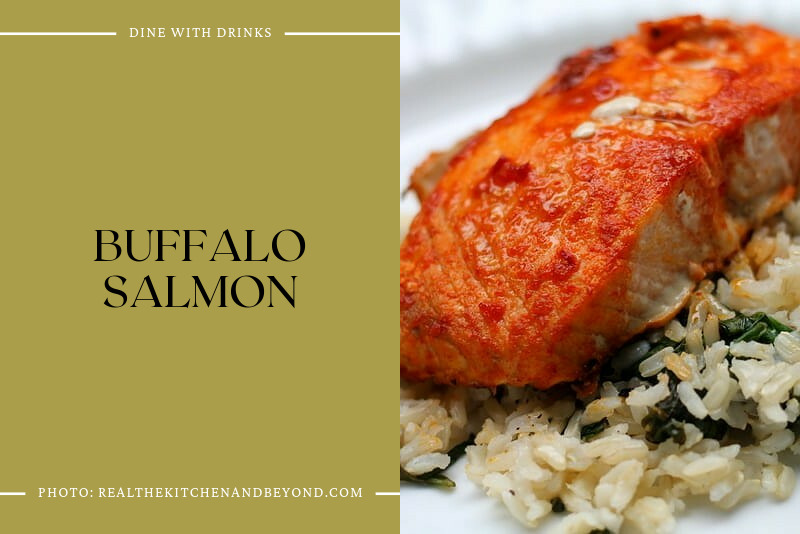 Buffalo Salmon is a spicy and flavorful dish that adds a kick to traditional salmon recipes. The combination of hot sauce and melted butter creates a delicious sauce that complements the rich flavor of the salmon.
Whether broiled, baked, or grilled, this recipe is quick and easy to make. Serve it over rice or a dinner salad to balance out the heat. Buffalo Salmon is a great option for spice lovers looking to switch up their salmon routine.
7. Greek Orzo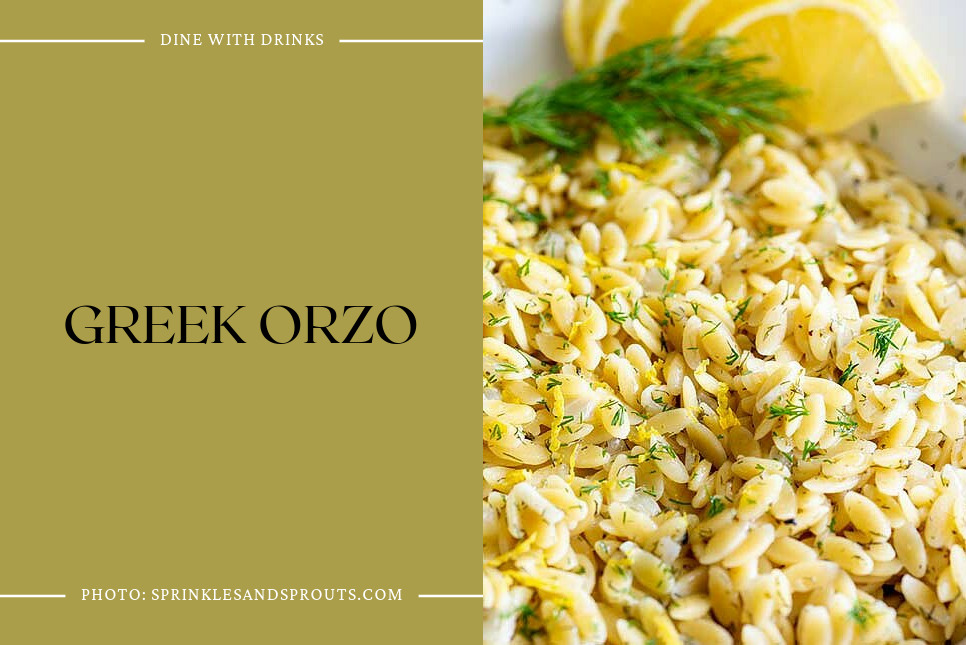 Greek Orzo is a flavorful and versatile side dish that pairs perfectly with opah fish. This quick and easy recipe combines orzo pasta with onions, garlic, herbs, and lemon zest for a taste of Greece. The orzo is cooked in broth, resulting in a deliciously tender and flavorful pasta.
Whether served hot or cold, this dish is a great accompaniment to any seafood meal. Its leftovers also make for a tasty lunch option. Overall, Greek Orzo is a simple yet delicious addition to any opah fish recipe.
8. Prawn Saganaki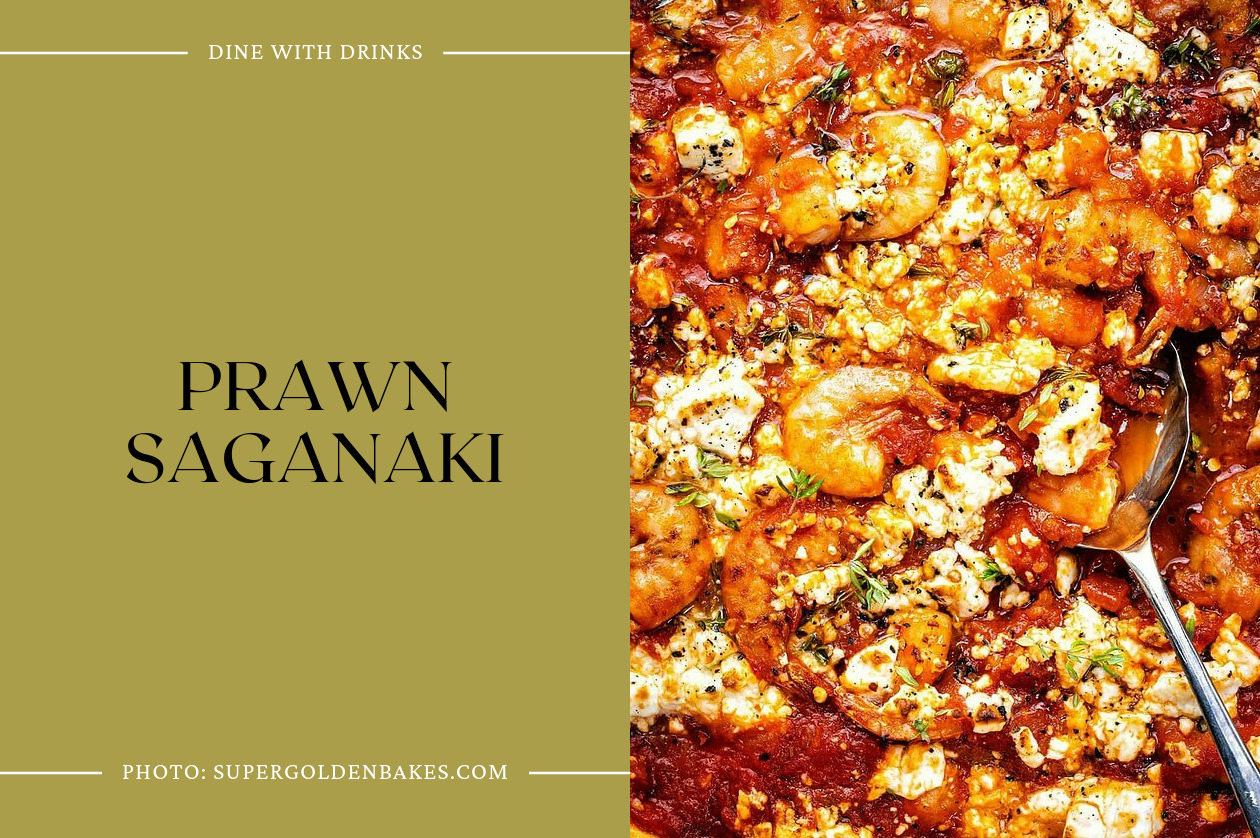 Prawn Saganaki is a classic Greek dish featuring prawns cooked in a rich tomato sauce and topped with crumbled feta cheese. It is typically served as a shared appetizer with crusty bread or as a main course over rice.
The combination of flavors from the tomatoes, prawns, and feta cheese creates a delicious and satisfying dish. Whether enjoyed on a Greek island or at home, Prawn Saganaki is a must-try recipe for seafood lovers.