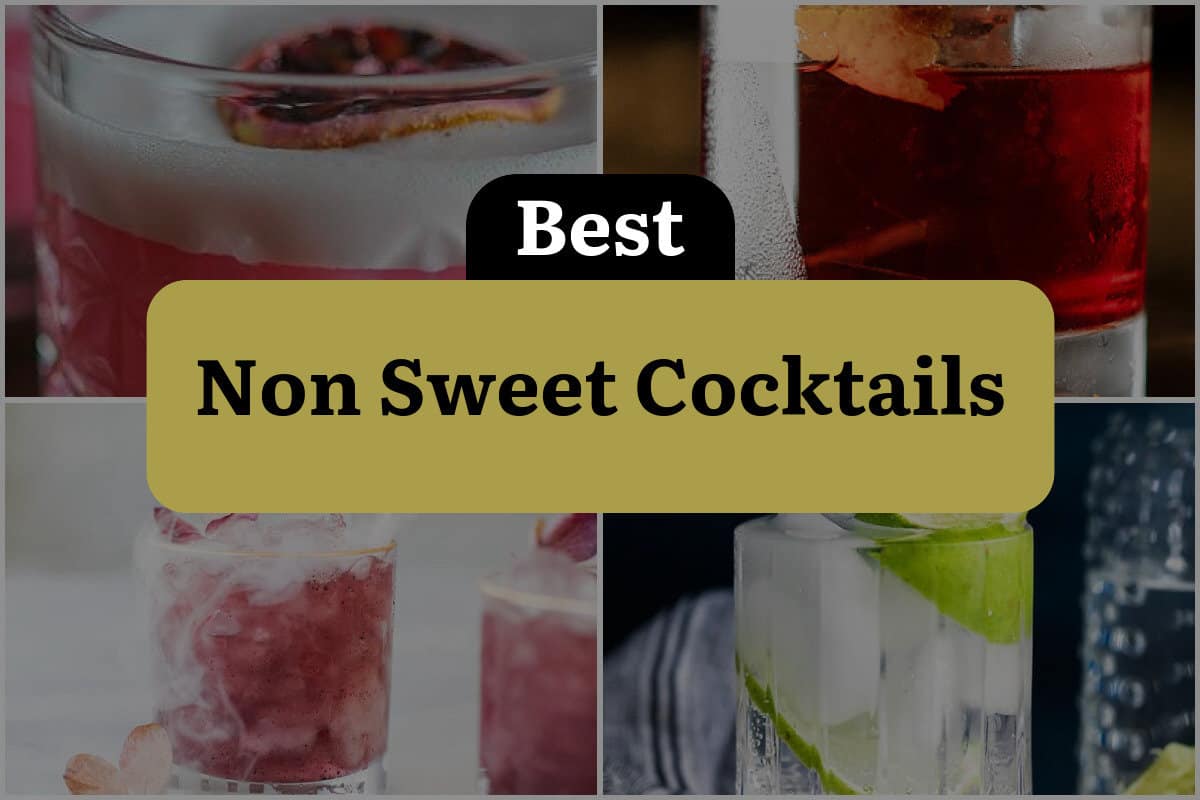 As a bartender, I've seen it all when it comes to cocktails. From sweet and fruity to bitter and boozy, there's a drink for every taste bud out there.
However, I've noticed a trend lately – more and more customers are asking for non-sweet cocktails.
At first, I was a bit surprised. After all, sweet drinks have always been a staple in the cocktail world.
But the more I thought about it, the more I realized that non-sweet cocktails can actually be quite refreshing and satisfying.
So, I set out on a mission to find the best non-sweet cocktail recipes out there. And let me tell you, there are some real gems.
From herbaceous and savory to tangy and spicy, there's a non-sweet cocktail for every palate.
In this blog post, I'll be sharing some of my favorite non-sweet cocktail recipes.
Whether you're a seasoned cocktail connoisseur or just looking to switch up your usual drink order, I guarantee there's something here for you. So, grab a shaker and let's get mixing!
1. Blood Orange Gin Sour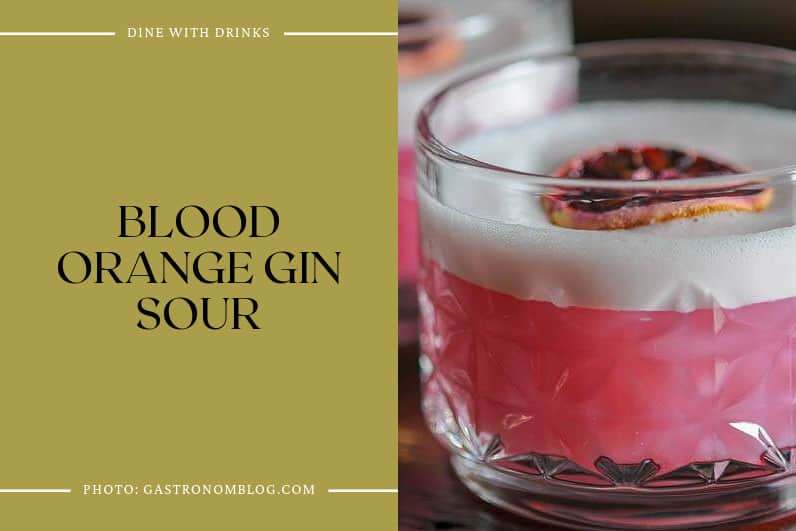 The Blood Orange Gin Sour is a refreshing and visually stunning cocktail that is perfect for Valentine's Day or any occasion that calls for a non-sweet drink. Made with gin, blood orange juice, and aquafaba (a vegan alternative to egg whites), this cocktail is topped with a beautiful foam that adds a velvety texture to each sip.
The addition of El Guapo Love Potion #9 bitters gives the foam a lovely floral aroma and taste, making it a perfect choice for a romantic evening. Overall, the Blood Orange Gin Sour is a must-try for anyone looking for a unique and delicious non-sweet cocktail.
2. Boulevardier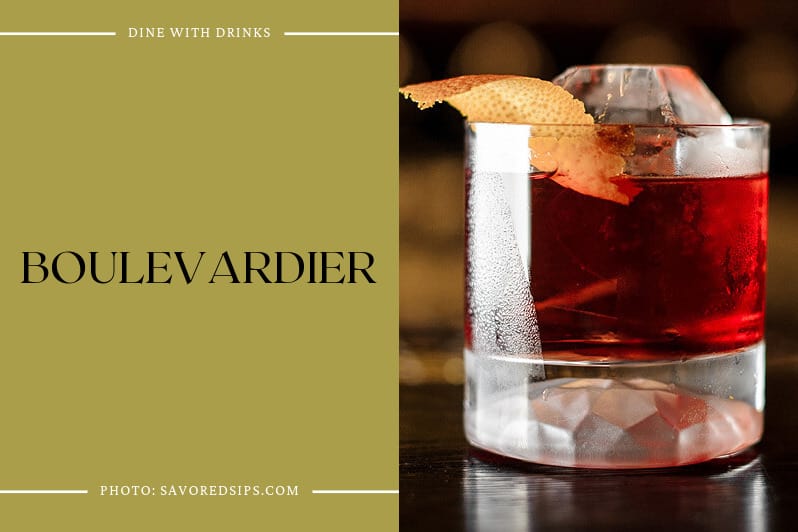 The Boulevardier is a twist on the classic Negroni, with whiskey replacing gin, resulting in a more robust taste profile. The herbal notes of vermouth and Campari remain, making it a perfect balance of bitter and sweet.
With just three ingredients, it's easy to make and customize according to your whiskey preferences. Garnished with a simple orange peel, the Boulevardier is a perfect cocktail to sip on any occasion.
3. Purple Gin + Tonics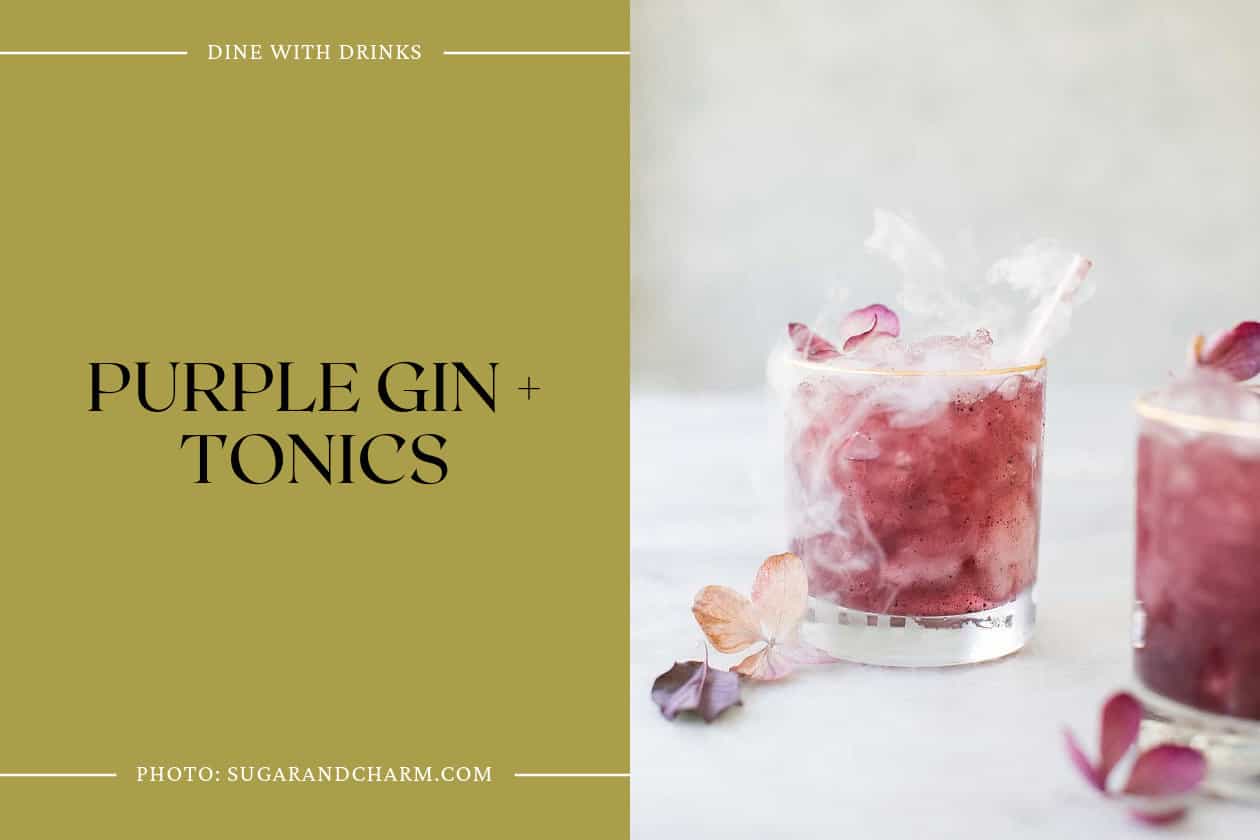 The Purple Gin + Tonics is a perfect Halloween cocktail that will add a spooky touch to any party. The cocktail is made with four simple ingredients, including tonic water, gin, lime, and acai powder, which gives it a bright purple color. The acai powder is not only responsible for the color but also adds nutrients to the cocktail.
This cocktail is easy to make and can be pre-shaken and served later. The smoking effect can be added by using a chunk of dry ice. The Purple Gin + Tonics is a great addition to any Halloween party, and it is sure to impress your guests with its unique color and taste.
4. Gin and Tonic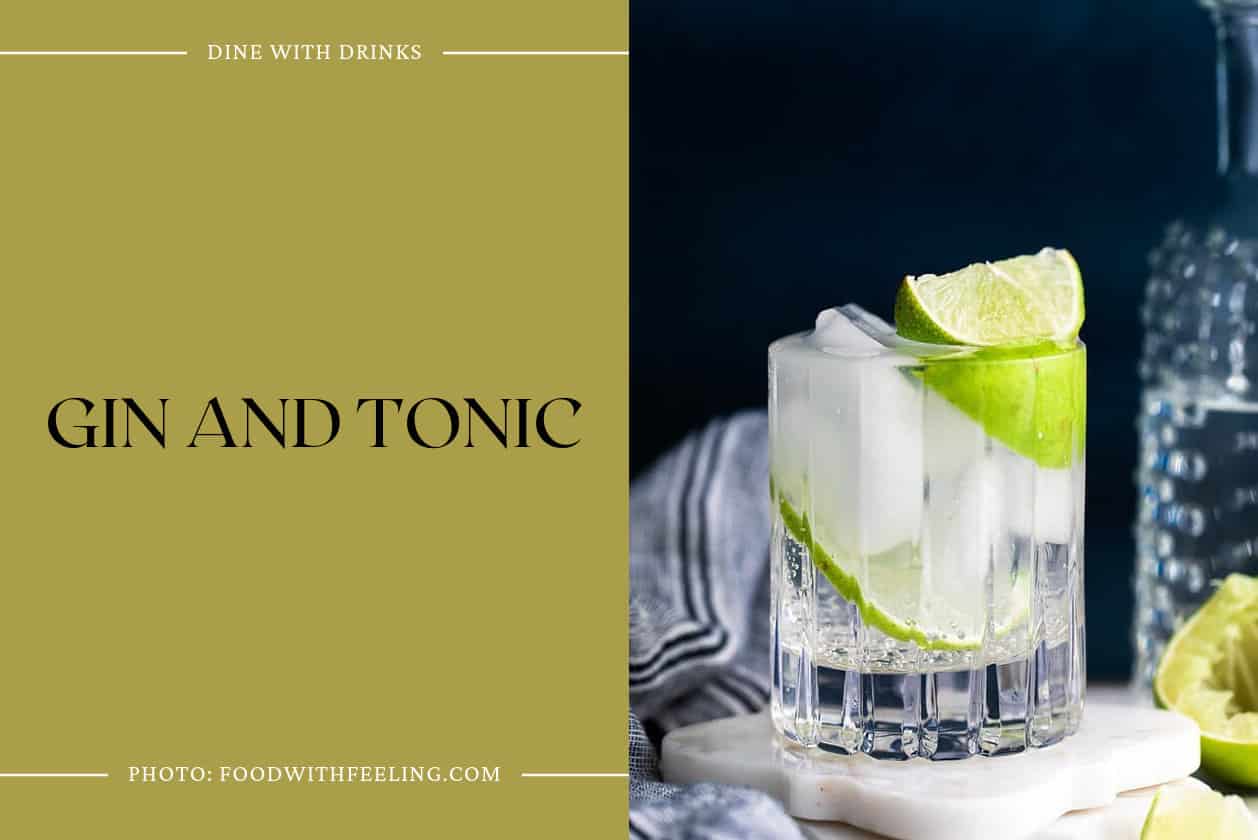 Gin and Tonic is a classic cocktail that is easy to make with only three ingredients: gin, tonic water, and lime juice. It has a strong and bitter taste, making it perfect for those who prefer non-sweet cocktails.
The drink is refreshing and low in calories, making it a healthier option. It is a great drink for parties or to enjoy on a hot summer day. If you are a fan of gin, then you should definitely give the gin and tonic a try.
5. The Aficionado Cocktail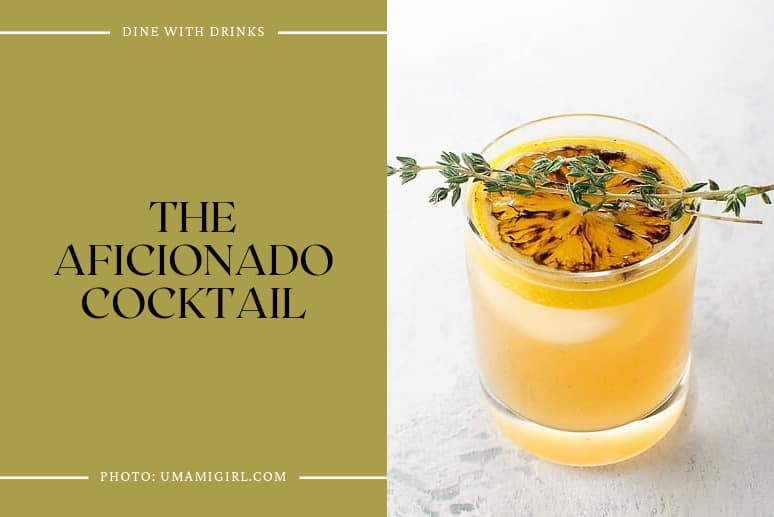 The Aficionado Cocktail is a sophisticated gin and dry vermouth cocktail that is perfect for those who prefer non-sweet cocktails. This cocktail is a twist on the classic dirty martini, with the herbal and slightly astringent qualities of gin and dry vermouth perfectly complementing the thyme and lemon.
The name itself, "Aficionado," suggests a level of knowledge and enthusiasm, which is fitting for this cocktail that is sure to impress any cocktail connoisseur. Whether you're a fan of classic or modern cocktails, The Aficionado is a must-try.
6. Elderflower Martini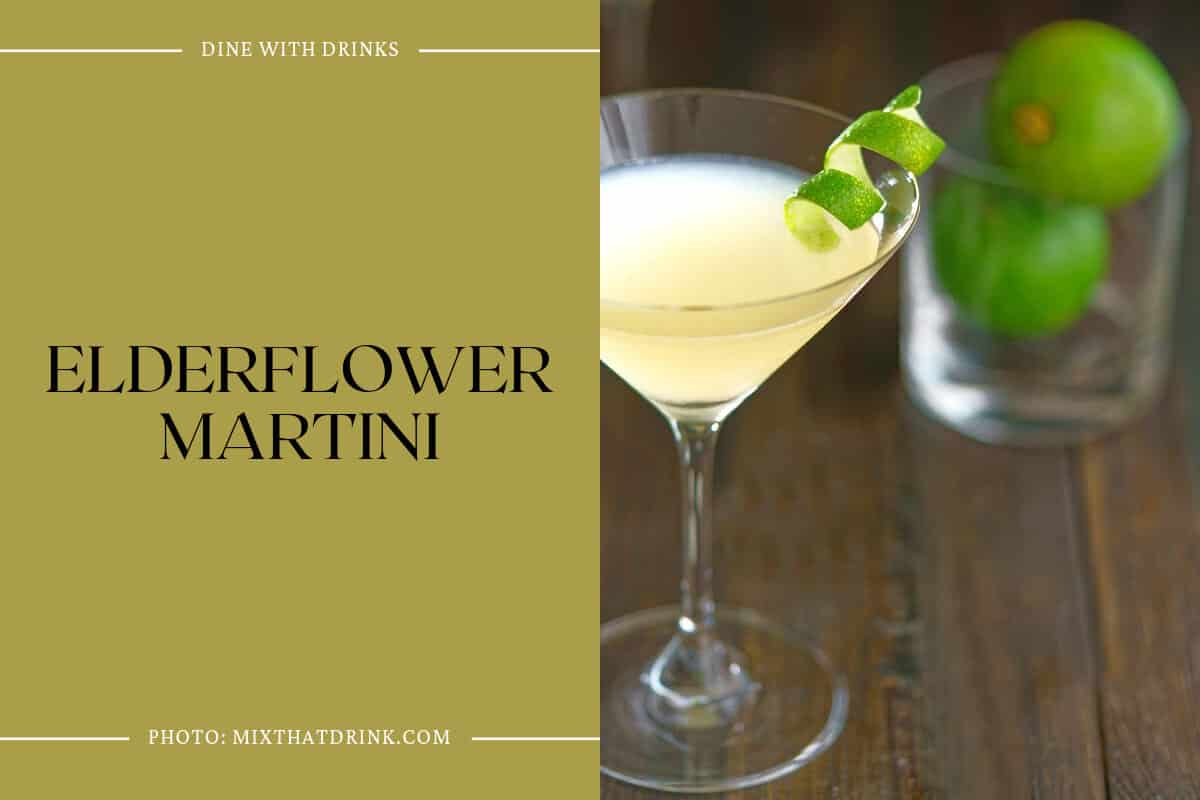 The Elderflower Martini is a refreshing twist on the classic Gin Martini. It combines the herbaceous notes of gin with the full-bodied sweetness of St-Germain Elderflower liqueur and the bright tartness of lime juice.
The small amount of vermouth adds a hint of bitterness that rounds out all the other flavors. This drink is slightly more tart than sweet, making it a perfect choice for those who prefer non-sweet cocktails.
7. Red Moon Over Manhattan Cocktail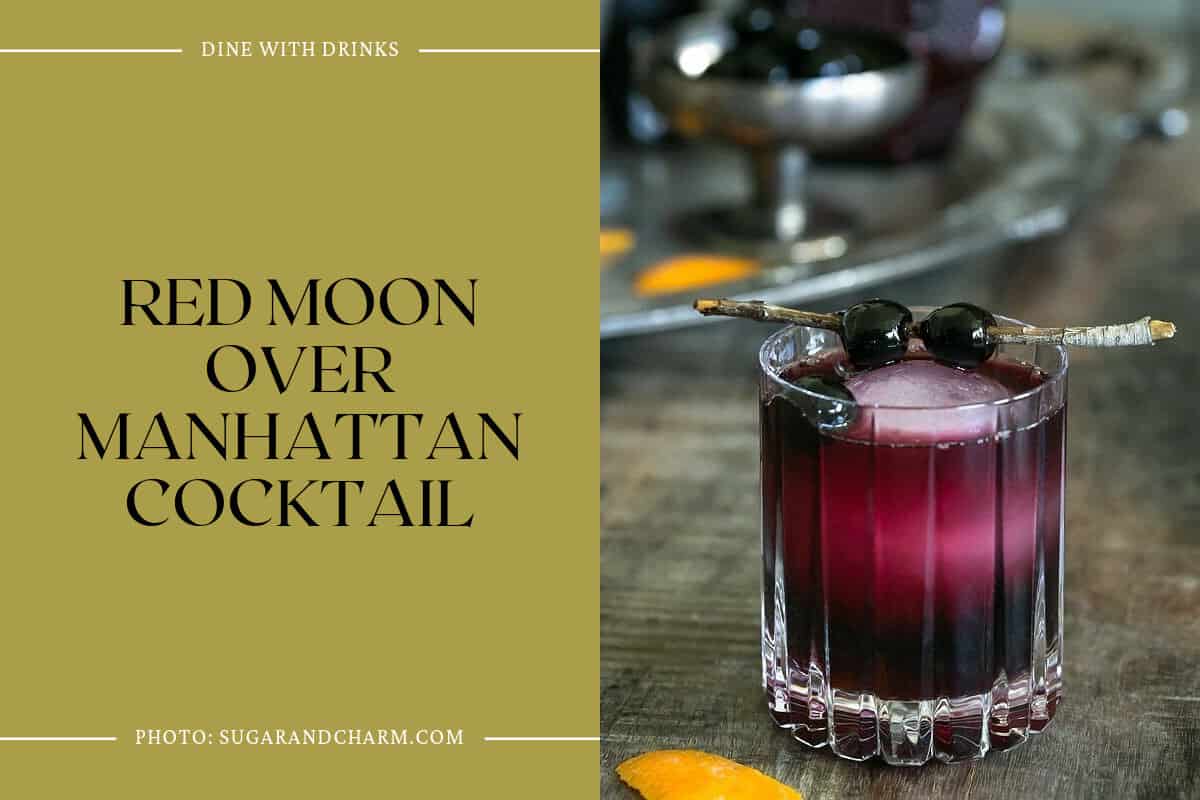 The Red Moon Over Manhattan Cocktail is a unique twist on the classic Manhattan cocktail. This cocktail is made with red wine and bourbon, giving it a sophisticated and smooth taste. It is garnished with orange peel and a maraschino cherry, adding a touch of sweetness to the drink.
The stunning color of the cocktail is sure to catch the eye of any guest at a party or gathering. With less than 150 calories per drink, it is a guilt-free option for those watching their calorie intake. This cocktail is perfect for cozy nights at home or for serving at a fall-themed party. If you're a fan of bourbon, this cocktail is a must-try.