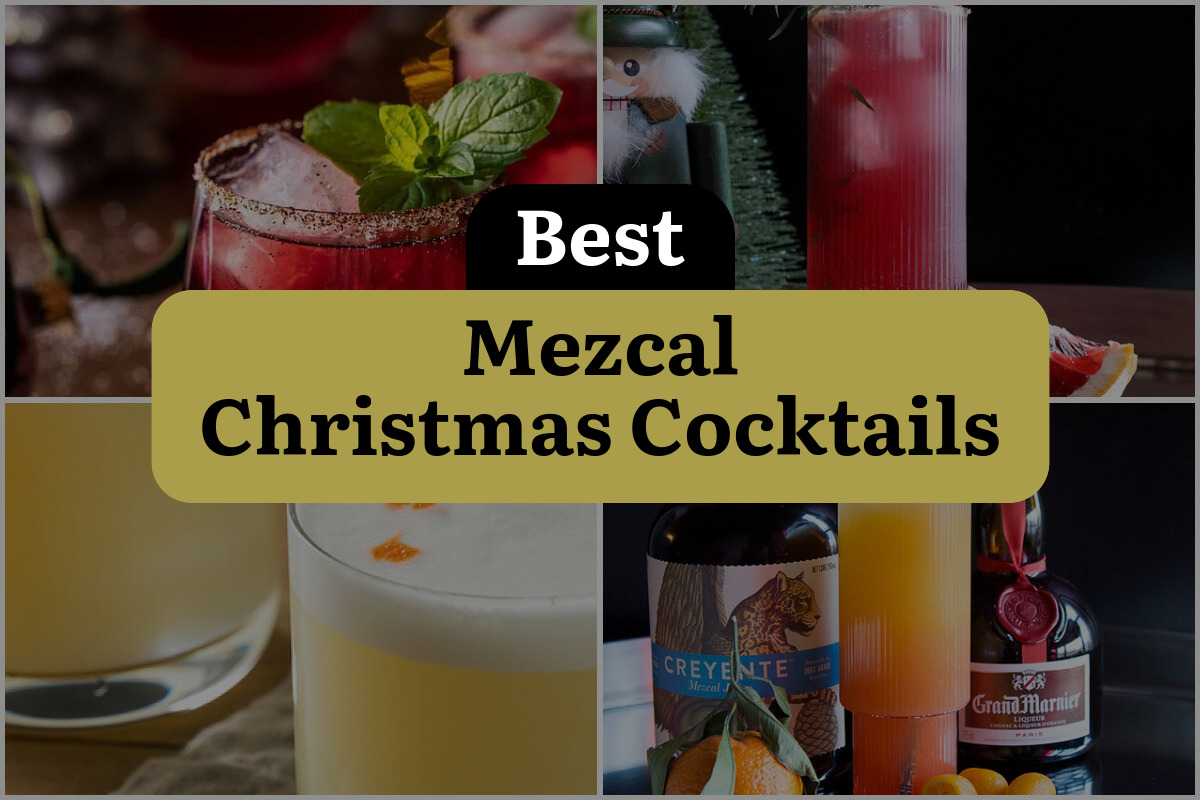 The holiday season is upon us, and what better way to celebrate than with a festive drink in hand?
As a bartender, I have seen my fair share of Christmas cocktails, but there is one spirit that always stands out: Mezcal.
Mezcal is a unique spirit that is made from the agave plant, just like tequila. However, Mezcal is made from a different species of agave and is typically produced using traditional methods.
This gives Mezcal a distinct smoky flavor that sets it apart from other spirits.
When it comes to Christmas cocktails, Mezcal is a versatile ingredient that can be used to create a range of drinks.
Its smoky flavor pairs well with warming spices like cinnamon and nutmeg, as well as citrus fruits like grapefruit and lime.
In this post, I will be sharing some of the best Mezcal Christmas Cocktail recipes that I have come across.
Whether you are looking for a cozy drink to sip by the fire or a festive cocktail to serve at your holiday party, there is something here for everyone. So, grab your shaker and let's get mixing!
1. The Sweet and Spicy Cheermeister Cocktail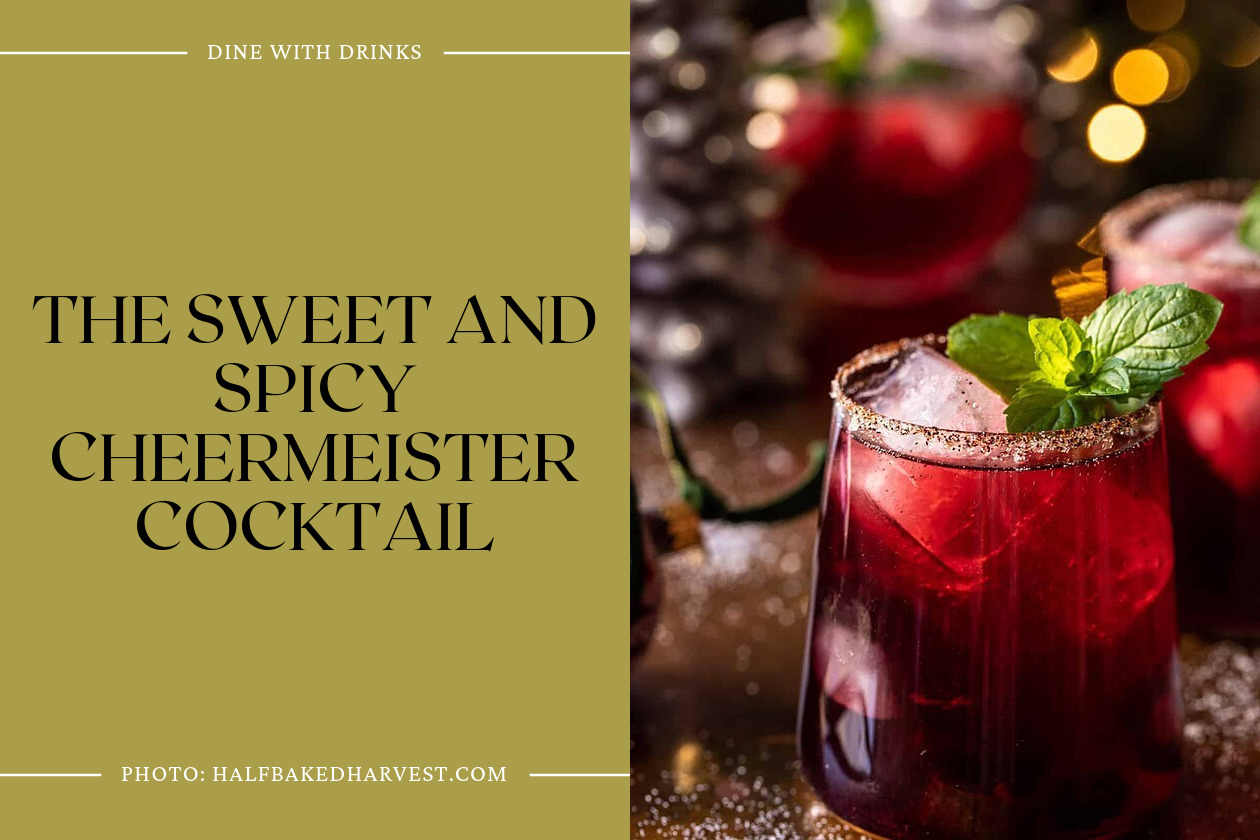 Looking for a festive and warming cocktail to enjoy during the holiday season? Look no further than "The Sweet and Spicy Cheermeister Cocktail". This mezcal-based cocktail features homemade ginger and honey simple syrup infused with spicy jalapeños, mixed with tequila, lemon, and pomegranate juice.
Topped off with sparkling water and a chili sugar-rimmed glass, this cocktail is both sweet and spicy, making it the perfect drink for cold December nights. Whether you're looking to impress your guests or simply enjoy a cozy night in, "The Sweet and Spicy Cheermeister Cocktail" is sure to be a hit.
2. Reindeer Games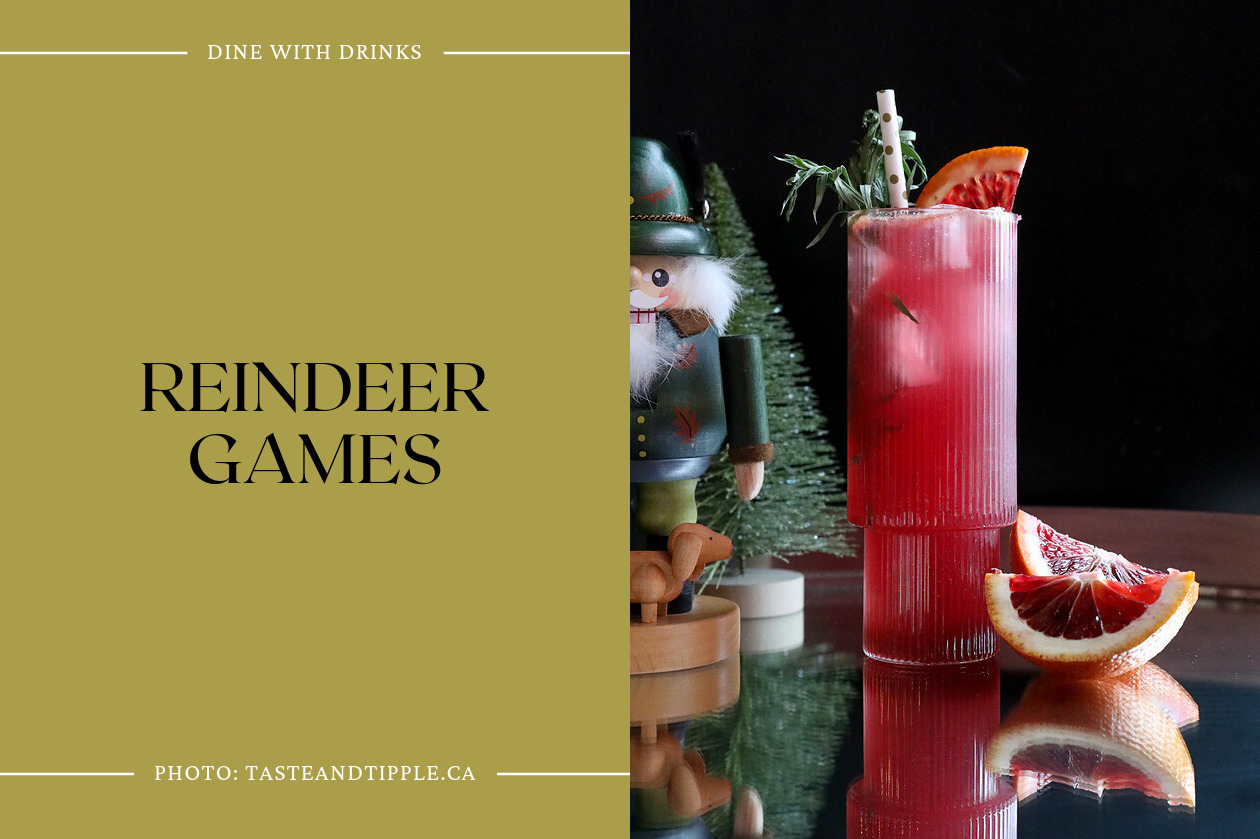 Reindeer Games is a unique and refreshing Mezcal Christmas Cocktail that's perfect for those who want to take a break from the usual sweet Christmas drinks. It has no added sweeteners and is made with mezcal, freshly squeezed blood orange juice, tonic, a pinch of flaky salt, and tarragon.
The addition of salt balances out the acidity of the lime juice and adds a new level of flavor to the drink. The tarragon adds a subtle earthy flavor, while the blood orange gives it a beautiful color. It's a must-try for anyone looking for a healthy and flavorful cocktail.
3. Mezcal Sour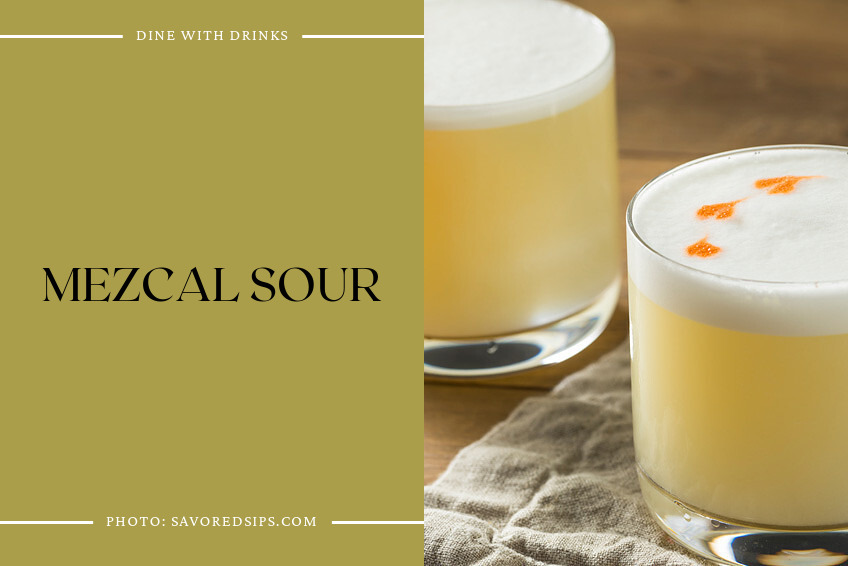 The Mezcal Sour is a unique and complex cocktail that is perfect for the holiday season. Made with mezcal, a smoky liquor that adds an extra layer of flavor, this cocktail is balanced out with the addition of amaro, an Italian liqueur that adds a slight bitterness and earthy flavor.
The two-step shaking process creates a frothy foam that sits atop the cocktail, making it a visually stunning addition to any holiday gathering. If you're looking to impress your guests with a cocktail that is both delicious and visually stunning, the Mezcal Sour is definitely worth a try.
4. Snowbird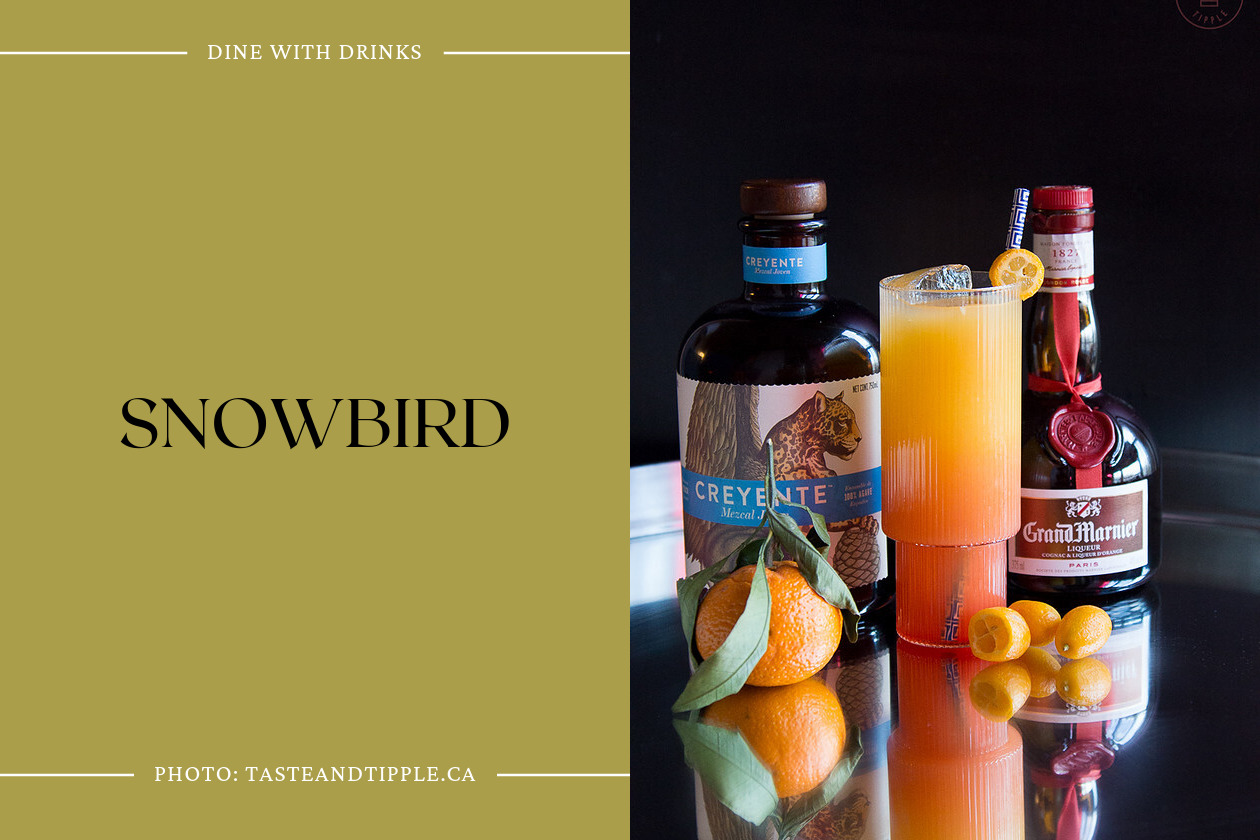 Snowbird is a tangerine-orange mezcal margarita that is perfect for the holiday season. This cocktail incorporates three kinds of citrus that are in season during winter, making it a refreshing and bright drink.
The mezcal base adds a smoky depth to the drink, while Grand Marnier and grenadine create a beautiful ombre effect. The addition of kumquat syrup adds a unique twist to the classic margarita. Snowbird is a must-try for anyone looking for a festive and delicious mezcal cocktail this holiday season.
5. Smoky Spiked Coconut Chai Tea Latte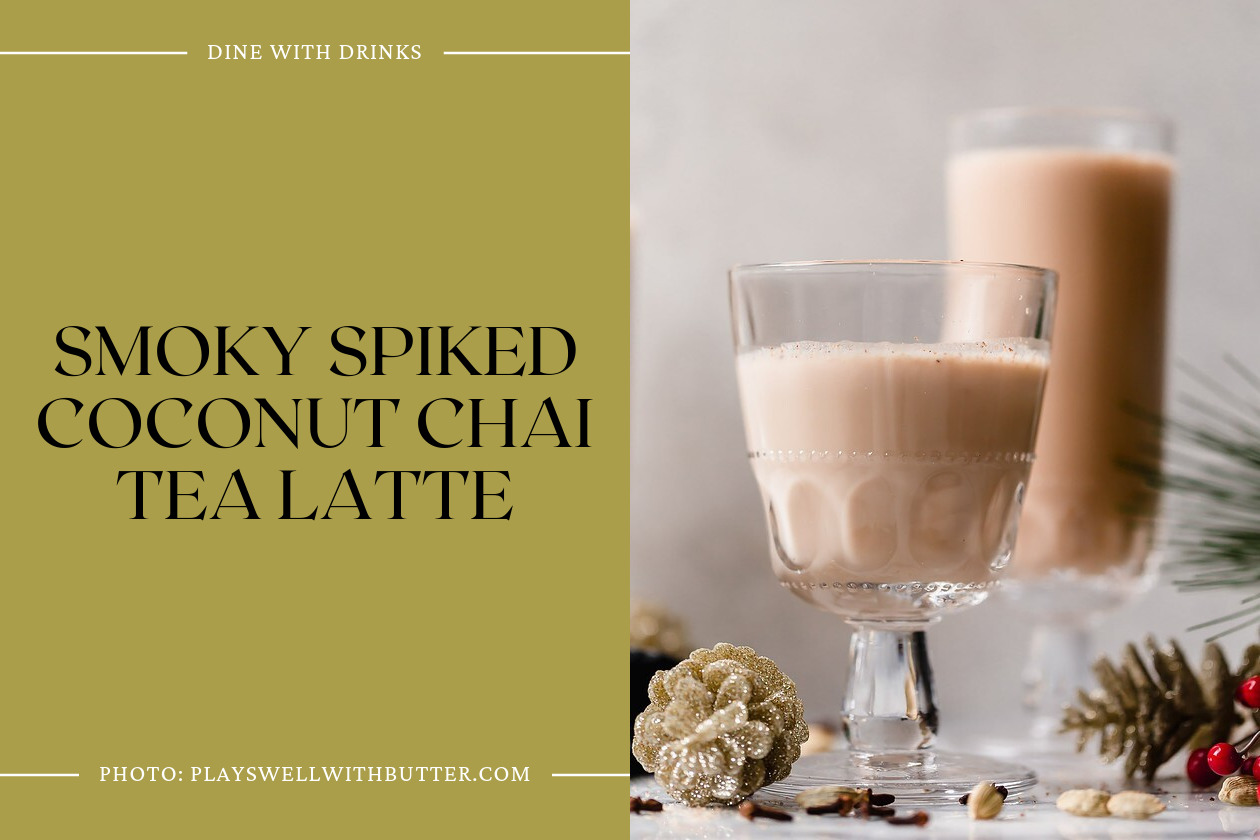 The Smoky Spiked Coconut Chai Tea Latte is a perfect holiday cocktail that is sure to warm you up on a cold winter night. Inspired by a cocktail the author had at an airport, this cocktail is a blend of coconut milk, chai tea, tequila, and smoky mezcal.
The smokiness of the mezcal adds a unique flavor to the chai tea latte, making it a perfect drink to sip on while snuggled up under a blanket watching a holiday movie. The best part about this cocktail is that it is easy to make, requiring only a few pantry and bar staples. If you're looking for a cozy and delicious holiday cocktail, the Smoky Spiked Coconut Chai Tea Latte is definitely worth trying.