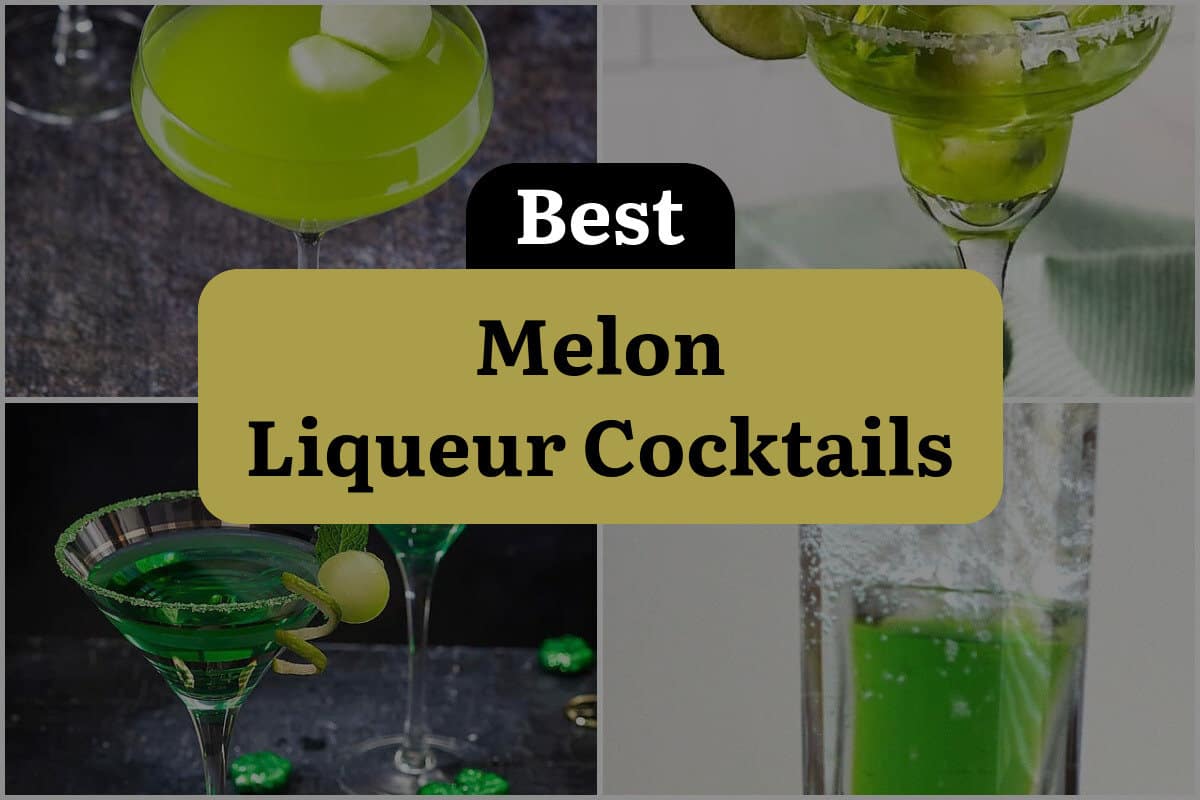 As a bartender, I've seen the rise and fall of many cocktail trends. From the classic Old Fashioned to the trendy Aperol Spritz, I've poured them all.
But there's one ingredient that always seems to add a touch of summer to any drink: Melon Liqueur.
Melon Liqueur is a sweet and fruity liqueur that's perfect for adding a pop of color and flavor to any cocktail.
It's made by infusing melon flavor into a neutral alcohol base, and the result is a bright green liqueur that's bursting with flavor.
While Melon Liqueur is often associated with the 90s and the era of neon-colored drinks, it's making a comeback in a big way.
Bartenders around the world are using Melon Liqueur in their cocktails to add a touch of sweetness and a hint of nostalgia.
But Melon Liqueur isn't just for fruity and sweet cocktails. It can also be used in more complex drinks, adding a depth of flavor that's unexpected.
And with so many different types of Melon Liqueur on the market, there's a flavor for everyone.
So whether you're a fan of sweet and fruity drinks or you prefer something a little more complex, there's a Melon Liqueur cocktail out there for you.
In this blog post, we'll explore some of the best Melon Liqueur cocktail recipes that are sure to impress your guests and add a touch of summer to any occasion.
1. Melon Ball Cocktail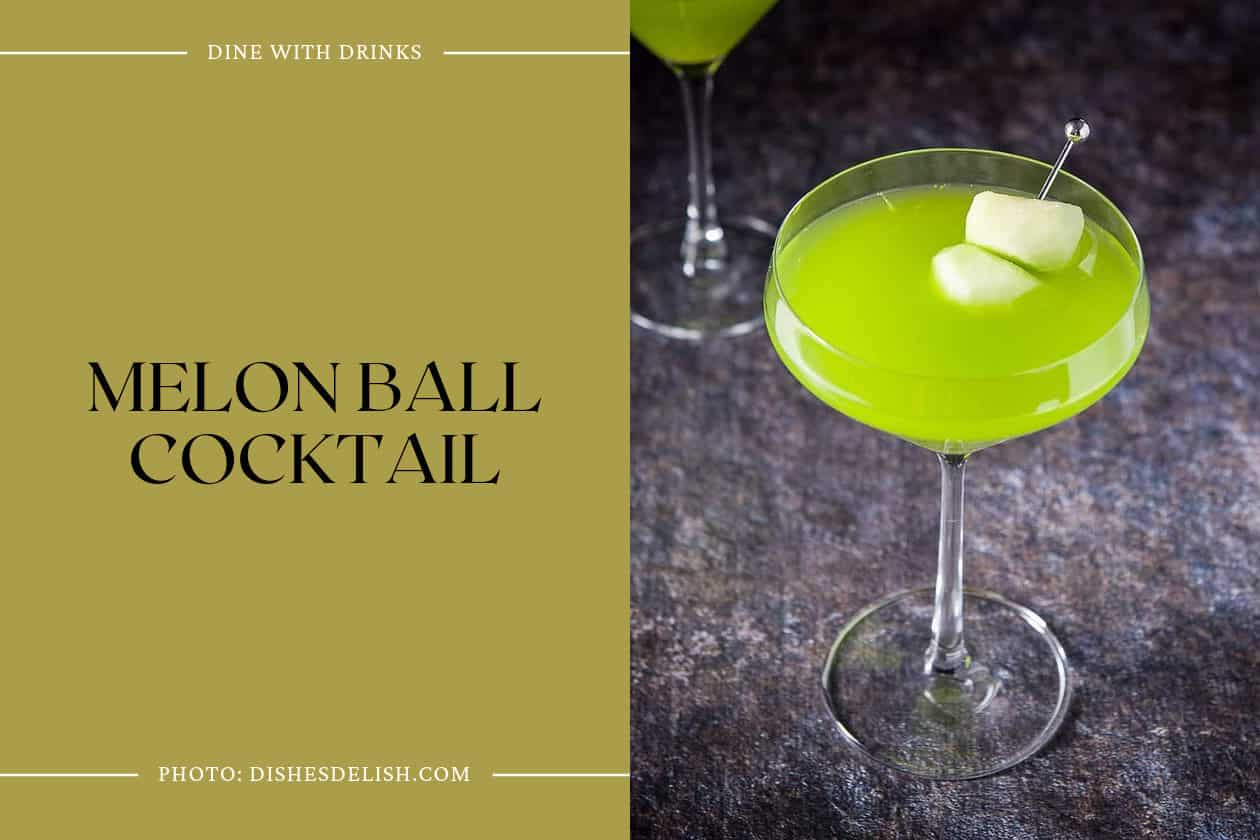 The Melon Ball Cocktail is a refreshing and sweet cocktail that is perfect for any occasion. Made with just three ingredients – vodka, melon liqueur, and orange juice – this cocktail is easy to make and even easier to drink. Its vibrant green color and melon garnish make it a visually appealing drink that is sure to impress your guests.
The sweet and fruity taste of the melon liqueur is perfectly balanced with the tartness of the orange juice, making it a crowd-pleaser for those who enjoy a sweeter cocktail. Whether you're looking to cool off on a hot summer day or want to impress your friends with your bartending skills, the Melon Ball Cocktail is a must-try.
2. Melon Daiquiri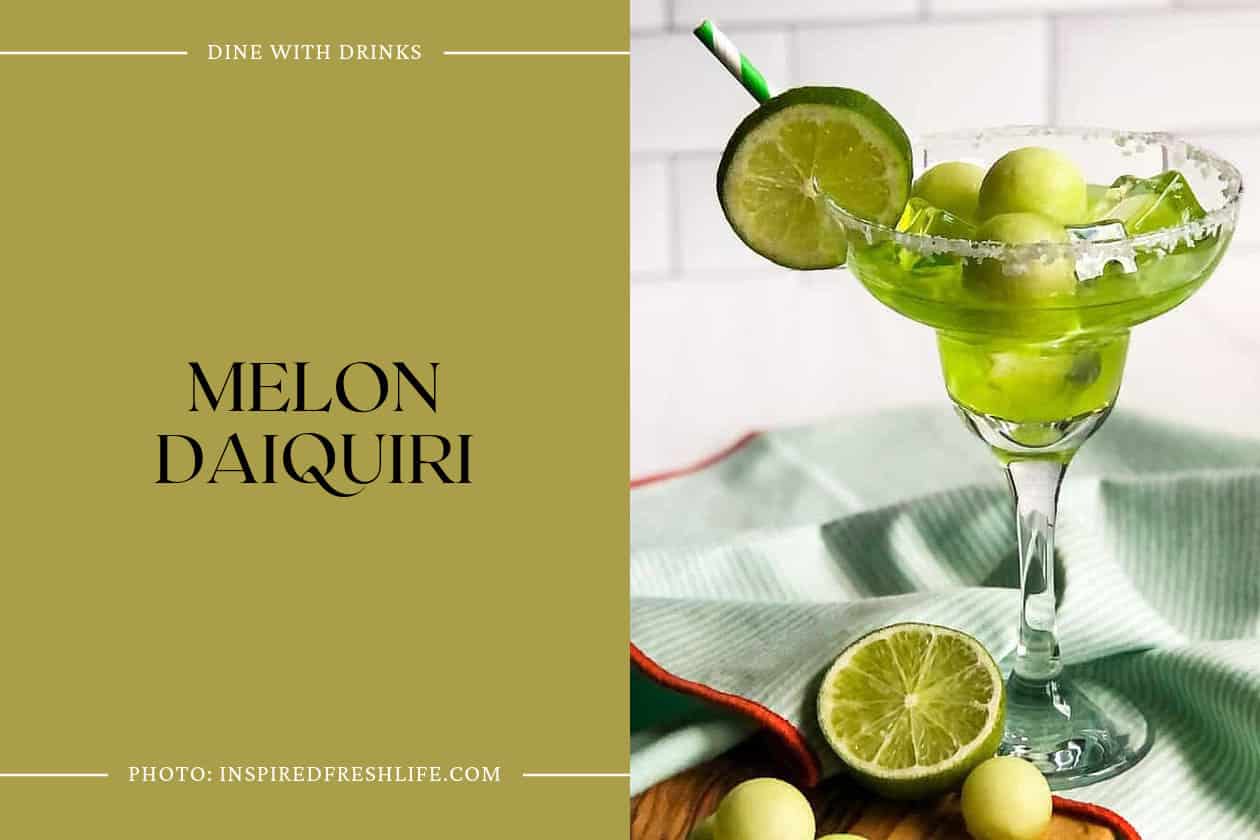 The Melon Daiquiri is a refreshing twist on the classic daiquiri that is sure to transport you to a tropical paradise. This cocktail combines light rum, lime juice, and melon liqueur for a lightly sweetened taste of melon. It's a perfect drink for those who love the taste of melon and want to add a little twist to their daiquiri.
The Melon Daiquiri is a beautiful and fancy drink that is perfect for any occasion. If you're looking for other Midori cocktails, try the Melon Mojito or the Midori Sour. Overall, the Melon Daiquiri is a delicious and refreshing cocktail that is sure to impress your guests.
3. Melon Martini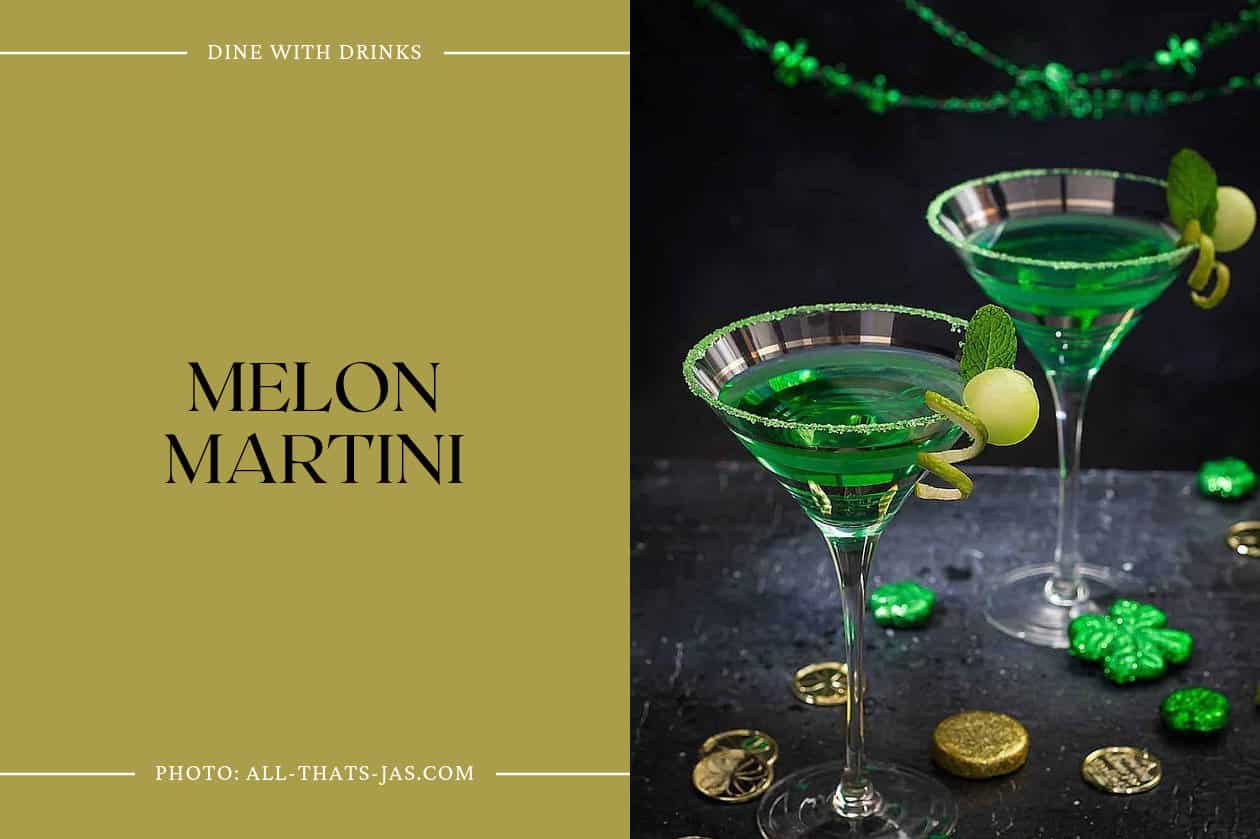 The Melon Martini is a refreshing and easy-to-drink cocktail that combines the flavors of vodka and Midori to create a deliciously sweet and fruity drink.
It's perfect for those who love a cocktail that goes down easy and is not too strong. Its sweet and fruity flavors make it a perfect drink for any occasion, and its versatility makes it a great addition to any cocktail menu.
4. Mountain Dew Cocktail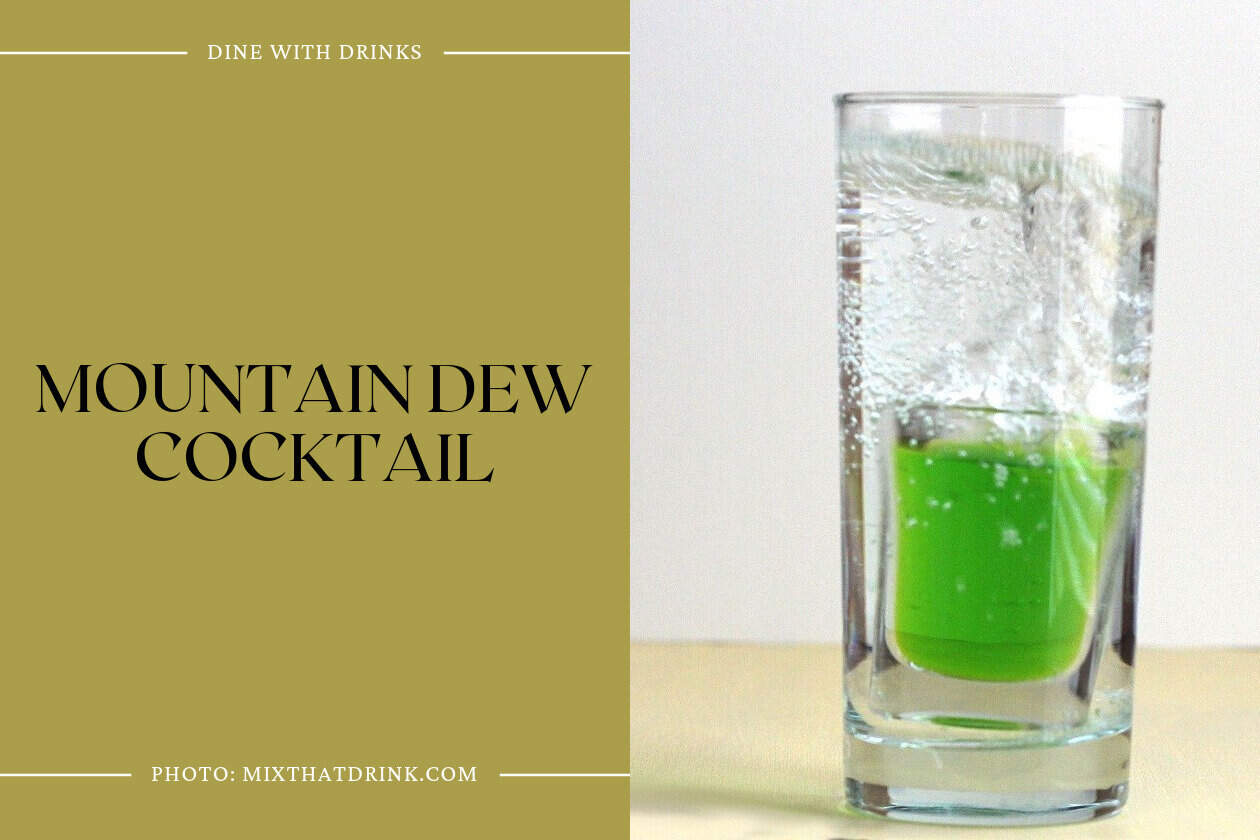 The Mountain Dew Cocktail is a fun and easygoing drink that is sure to be a hit at any party. While it doesn't actually contain any Mountain Dew, it has a unique combination of honeydew melon and citrus flavors that give it a taste similar to the popular soda. The recipe has a couple of variations, one using beer and the other using vodka, both of which are worth trying to see which one you prefer.
The shot of Midori dropped into the mug adds an extra element of excitement to this already fun drink. If you're a fan of Mountain Dew or just looking for a unique and tasty cocktail to serve at your next gathering, the Mountain Dew Cocktail is definitely worth trying.
5. Very Merry Melon Grinch Green Cocktail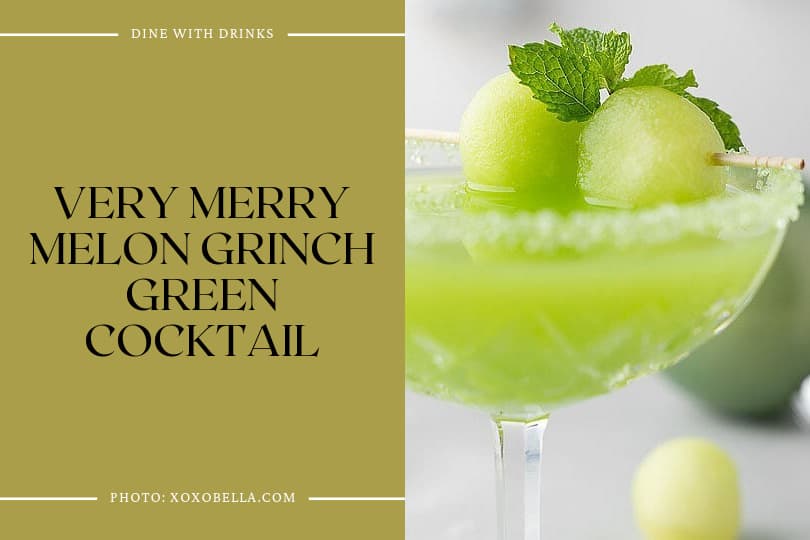 The "Very Merry Melon Grinch Green Cocktail" is a refreshing drink with watermelon rum, melon liqueur, and blue Curaçao. It has a distinctive melon flavor with tangy citrus and fruity rum. The pretty lemon sugar rim adds a touch of sweetness.
The blue Curaçao liqueur adds a slightly bitter and slightly sweet taste that bridges the bitter lemon flavor and the very sweet melon taste. The melon balls and mint sprig garnish make the drink even more appealing. It's perfect for Christmas or St. Patrick's Day.
6. Sparkling Shamrock Cocktail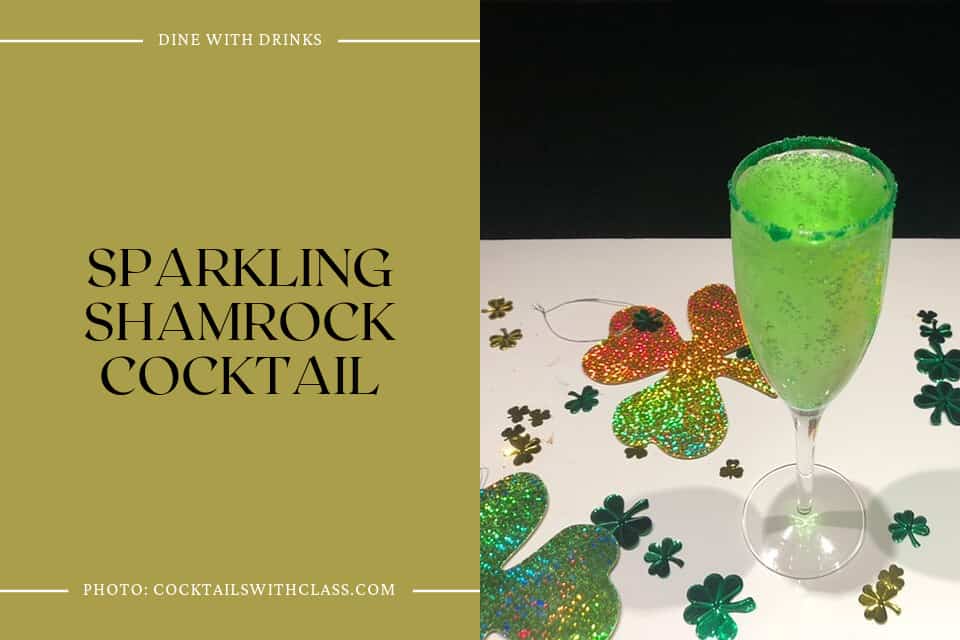 The Sparkling Shamrock Cocktail is a refreshing and bubbly drink made with melon liqueur and sparkling wine. The green color of the cocktail is perfect for St. Patrick's Day celebrations, but it is also a great addition to any brunch or gathering.
The cocktail is served in a champagne flute with a green sugar rim, adding an extra touch of elegance to the drink. The melon liqueur adds a fruity flavor to the cocktail, while the sparkling wine gives it a refreshing and bubbly taste.