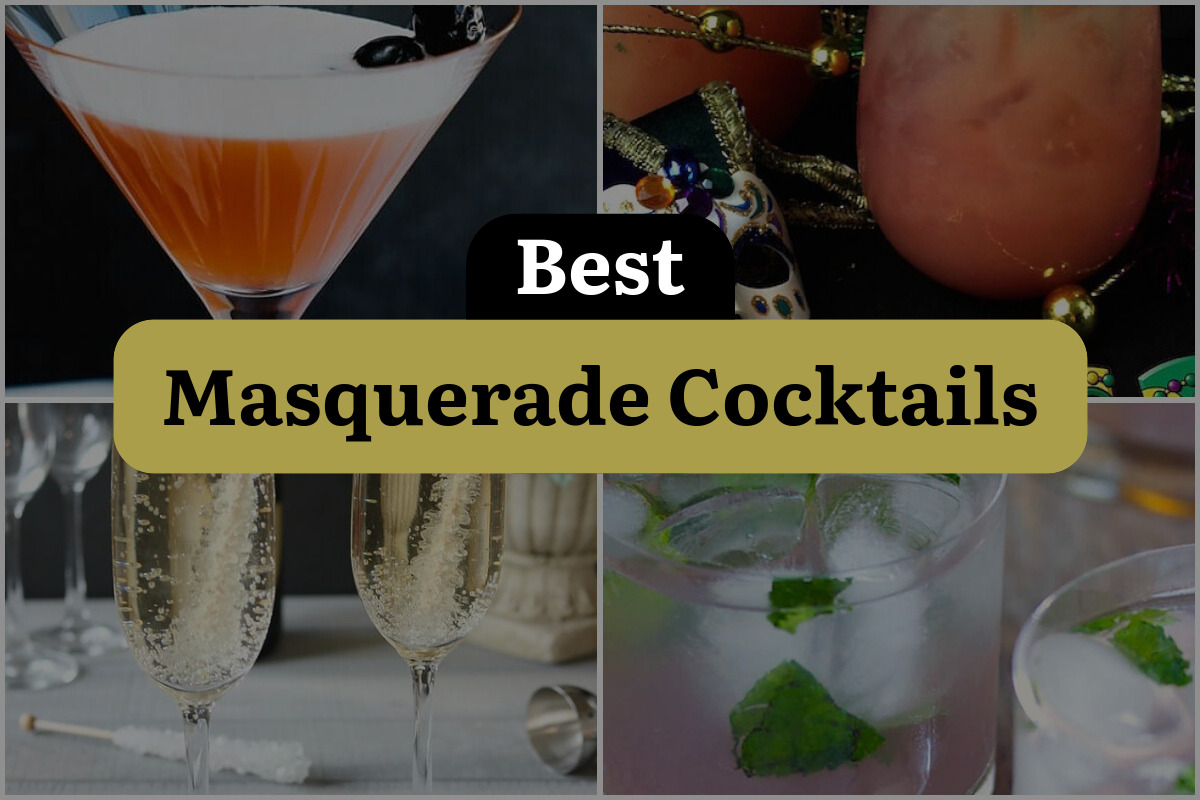 The Masquerade is an event that has been celebrated for centuries. It is a time when people can put on masks and costumes to hide their true identities and become whoever they want to be.
The tradition of the Masquerade has been carried on through the generations, and it has become a popular theme for parties and events.
One of the most important aspects of any Masquerade party is the cocktails. The right cocktail can set the mood and create an atmosphere that is both festive and sophisticated.
There are many different Masquerade cocktail recipes to choose from, each with their own unique flavor and style.
As a bartender, I have had the pleasure of creating and serving many different Masquerade cocktails over the years. I have seen firsthand how the right cocktail can elevate a party and make it truly unforgettable.
In this blog post, I will be sharing some of my favorite Masquerade cocktail recipes, along with tips and tricks for creating the perfect cocktail. Whether you are planning a Masquerade party or just looking for a fun and festive cocktail to serve at your next event, this blog post is for you. So, put on your mask and let's get mixing!
1. Mary Pickford Cocktail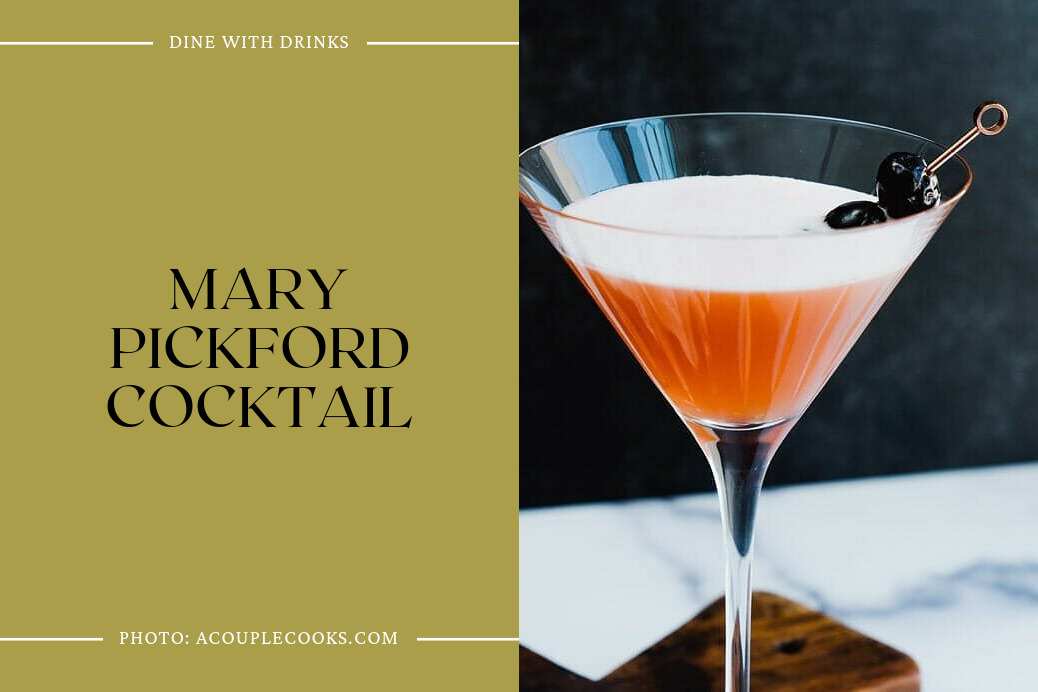 The Mary Pickford Cocktail is a classic Prohibition-era drink that is perfect for any masquerade-themed event. This sweet and sour cocktail is made with rum, pineapple juice, Maraschino liqueur, and grenadine, and is named after the famous silent movie star Mary Pickford.
The Maraschino liqueur adds a slightly funky finish to the drink, while the grenadine gives it a beautiful pink color. This sophisticated cocktail is perfect for sipping and is sure to impress your guests with its unique flavor profile. If you're looking for a classic cocktail with a touch of glamour, the Mary Pickford Cocktail is the perfect choice for your next masquerade party.
2. Mardi Gras Cocktail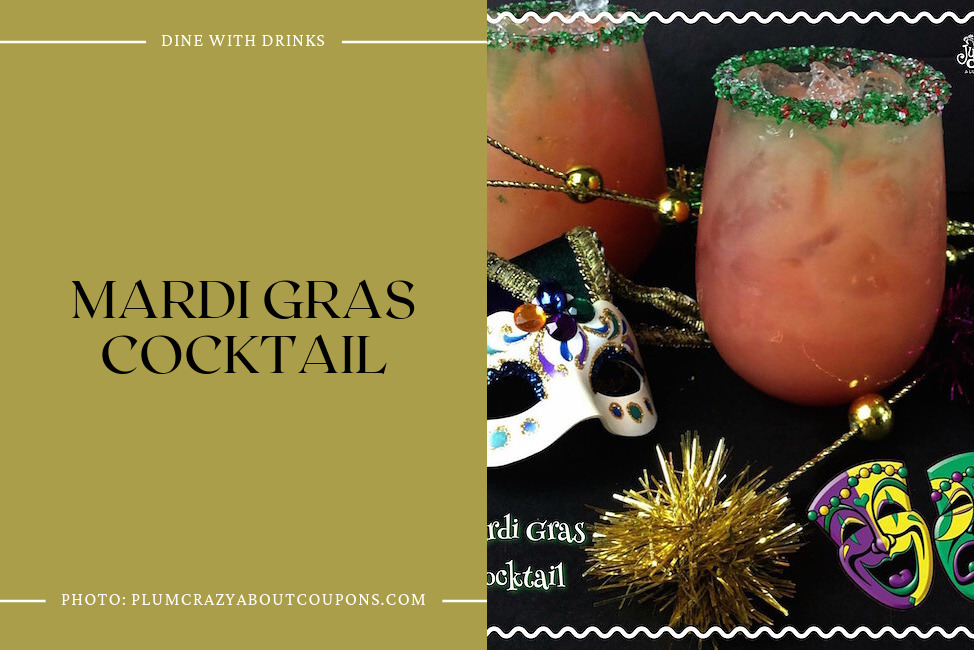 The Mardi Gras Cocktail is a perfect addition to any Masquerade party. This cocktail is a blend of fruity flavors that will transport you straight to the heart of New Orleans. The recipe is easy to follow and requires minimal ingredients, making it a great choice for those who want to impress their guests without spending too much time mixing drinks.
The Mardi Gras Cocktail is sure to be a crowd-pleaser with its bright colors and festive presentation. If you're looking to add a touch of Mardi Gras to your next Masquerade party, this cocktail is a must-try.
3. Vanilla Champagne Cocktail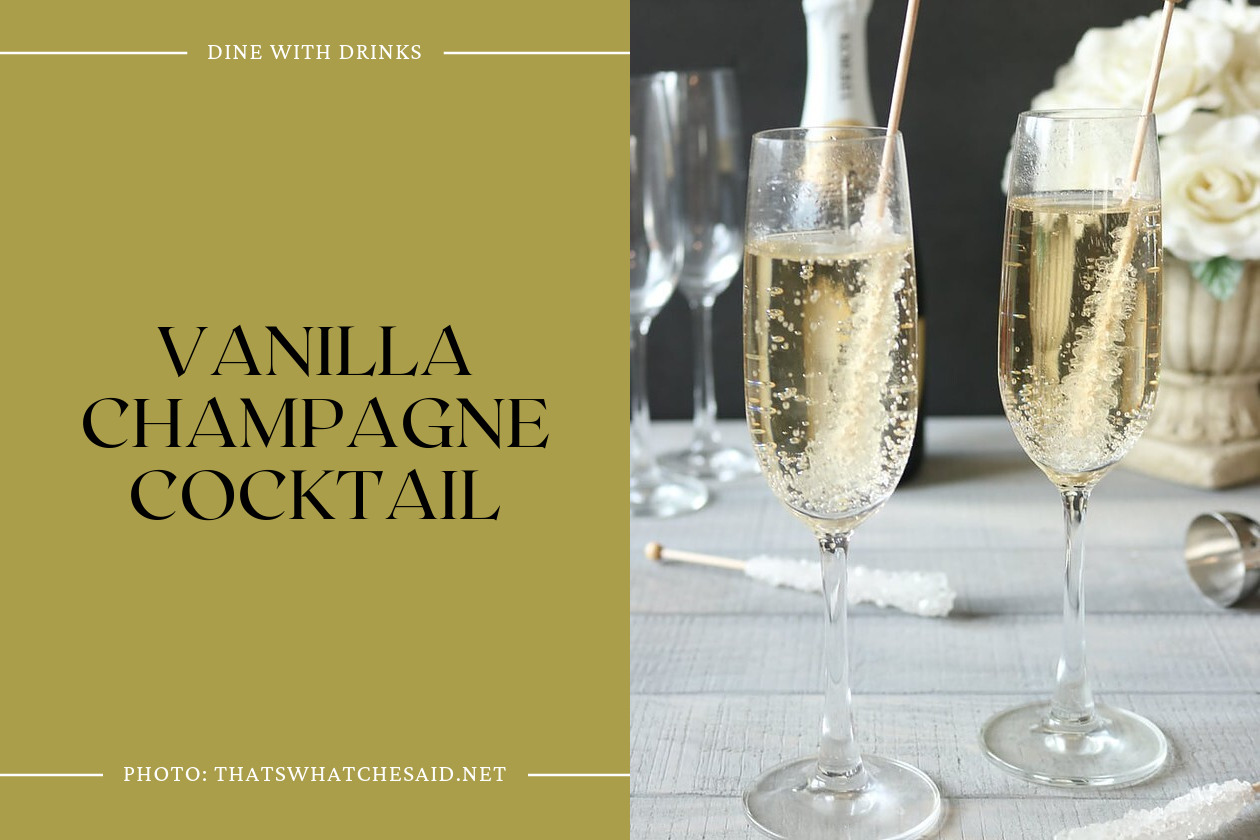 The Vanilla Champagne Cocktail is a perfect addition to any celebration, especially masquerade parties. This elegant cocktail is made with vanilla flavored vodka, vanilla extract or sugar-free vanilla syrup, and champagne. The vanilla flavor adds a sweet and delicious twist to the classic champagne.
To make it even more special, the drink is garnished with a vanilla rock candy treat or a long vanilla bean. This cocktail is perfect for engagements, birthdays, and New Year's Eve parties. With its unique flavor and elegant presentation, the Vanilla Champagne Cocktail is sure to impress your guests and make your masquerade party unforgettable.
4. Lavender Lemonade Mojitos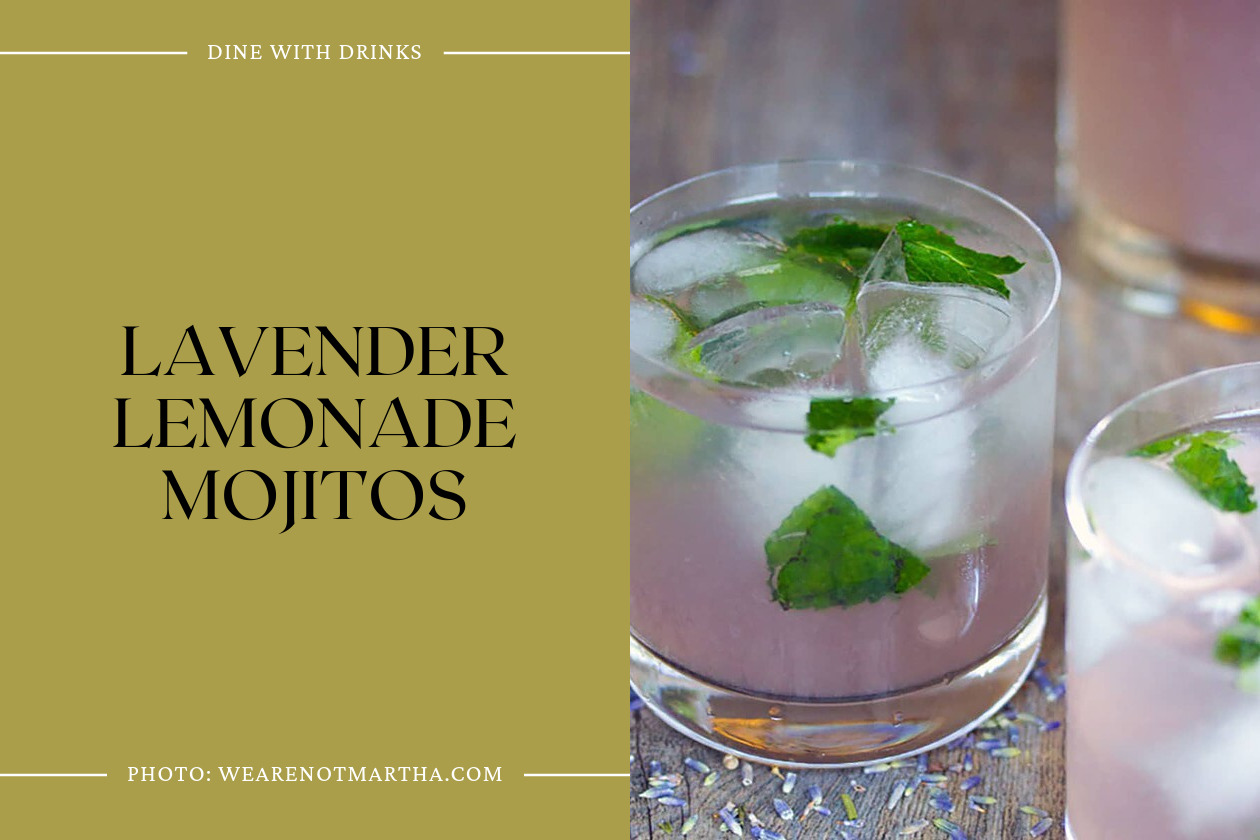 If you're looking for a refreshing and unique cocktail to impress your guests at your next masquerade party, look no further than the Lavender Lemonade Mojito. This pretty purple cocktail is made with a homemade lavender simple syrup, fresh lemonade, and rum, all muddled together with mint for a refreshing twist on the classic mojito.
Not only is it delicious, but lavender is known for its health benefits, including its ability to help you relax and reduce bloating. So not only will your guests be impressed by the beautiful color and flavor of this cocktail, but they'll also appreciate the added health benefits. Give the Lavender Lemonade Mojito a try and elevate your masquerade cocktail game to the next level.
5. Gold Shimmery Champagne Cocktail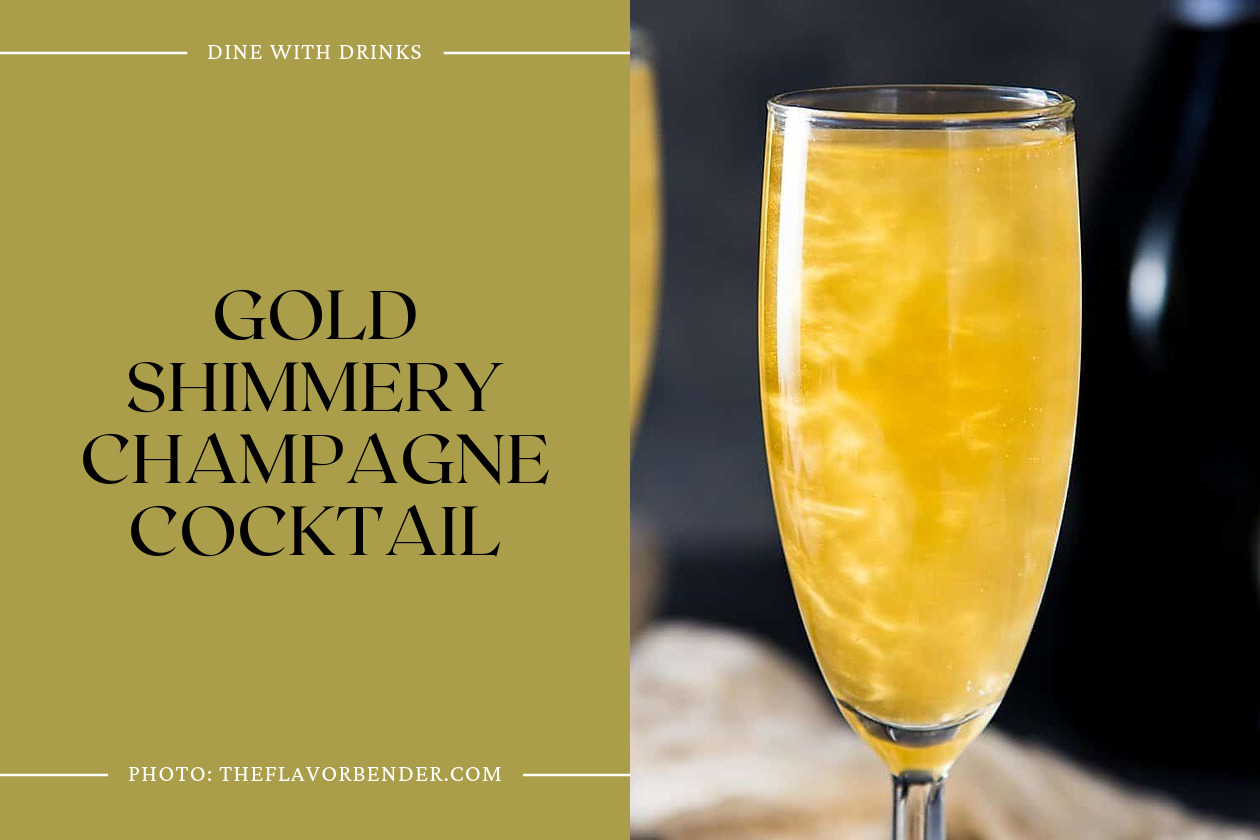 If you're looking for a show-stopping cocktail to impress your guests at your next masquerade party, the Gold Shimmery Champagne Cocktail is a must-try. This elegant cocktail features a sweet and floral elderflower liqueur mixed with a touch of gold luster dust, creating a mesmerizing shimmery effect in the glass.
Topped with your favorite bubbly, this cocktail is perfect for any celebration. The shimmer lasts for about a minute, adding an extra element of magic to your party. This cocktail is versatile and can be adapted to different occasions by changing the color of the luster dust. Overall, the Gold Shimmery Champagne Cocktail is a simple yet stunning addition to any masquerade party.
6. Bloody Jackie Daytona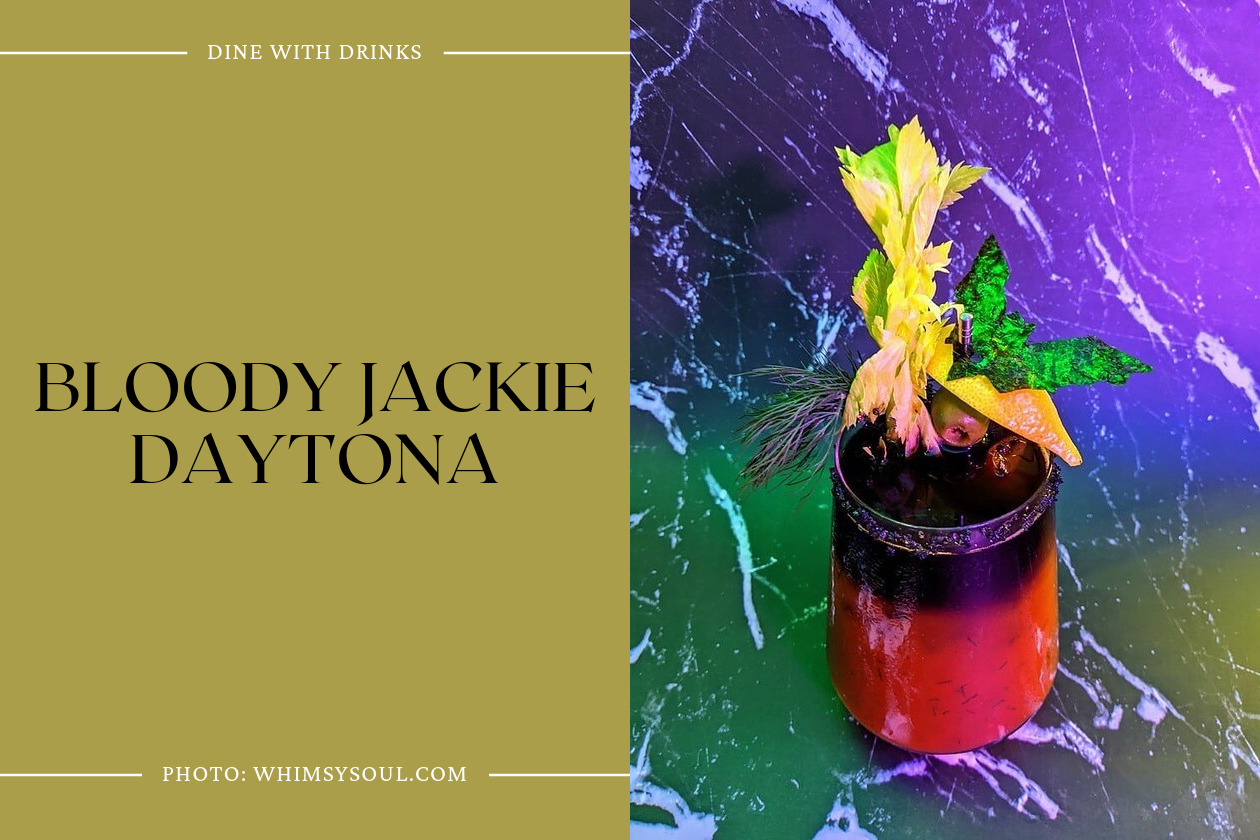 Looking for a spooky and fun cocktail to serve at your masquerade party? Look no further than the Bloody Jackie Daytona. Inspired by the hit TV show What We Do in the Shadows, this cocktail pays homage to the lovable vampire bartender who goes into hiding as a regular human bartender in Pennsylvania.
While we can't reveal the recipe, we can tell you that this drink is sure to be a hit with your guests. It's perfect for Halloween parties or any occasion where you want to add a little bit of vampire flair. So if you're looking for a unique and delicious cocktail that's sure to impress, give the Bloody Jackie Daytona a try.