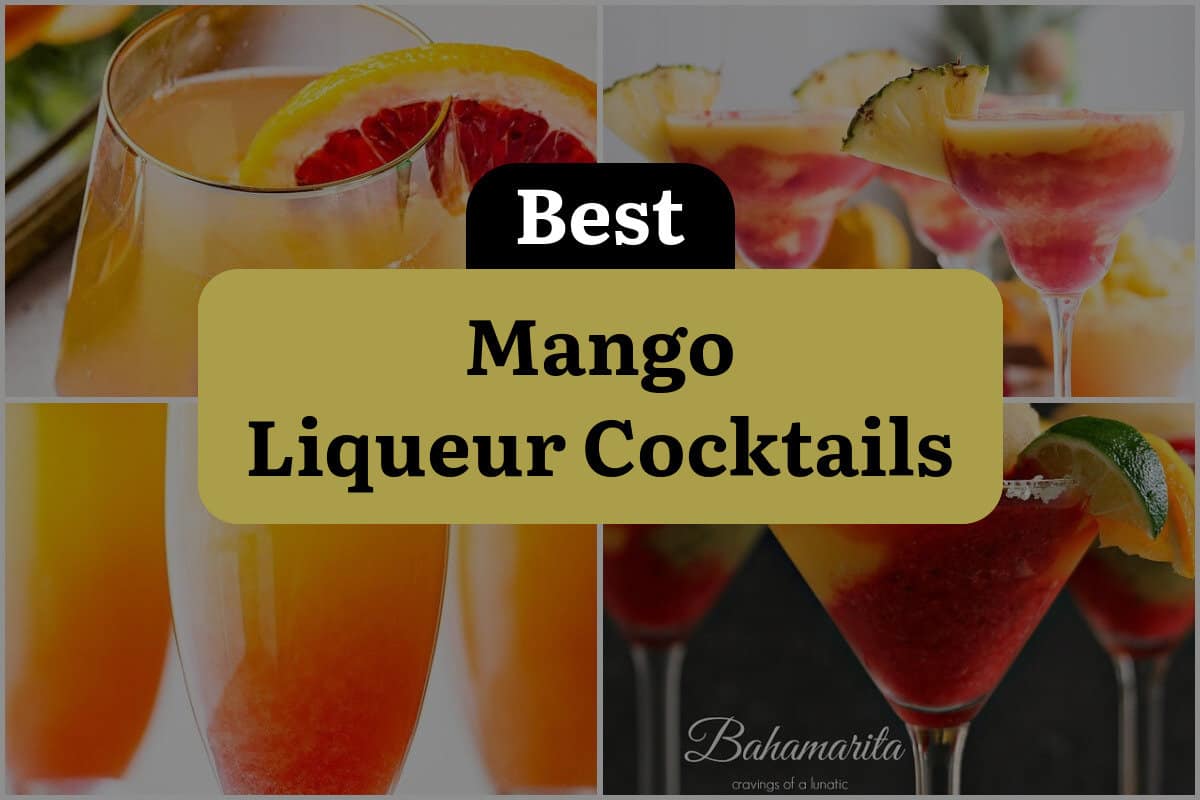 As a bartender, I've had the pleasure of working with many flavors and ingredients to craft the perfect drink.
One flavor that never fails to impress is mango. This tropical fruit is sweet, juicy, and packed with flavor, making it a popular ingredient in cocktails.
Mango liqueur is a delicious addition to any cocktail recipe. It adds a sweet and fruity flavor that pairs well with a variety of spirits, from tequila to vodka.
Whether you're looking for a refreshing summer drink or a cozy winter cocktail, mango liqueur can add a little bit of sunshine to any recipe.
But with so many mango liqueur cocktail recipes out there, it can be overwhelming to choose the best one. That's why I've decided to put together a list of the best mango liqueur cocktail recipes.
From classic margaritas to unique twists on old favorites, these recipes are sure to impress your guests and have them coming back for more. So, let's dive in and explore the wonderful world of mango liqueur cocktails.
1. Sunny Day Cocktail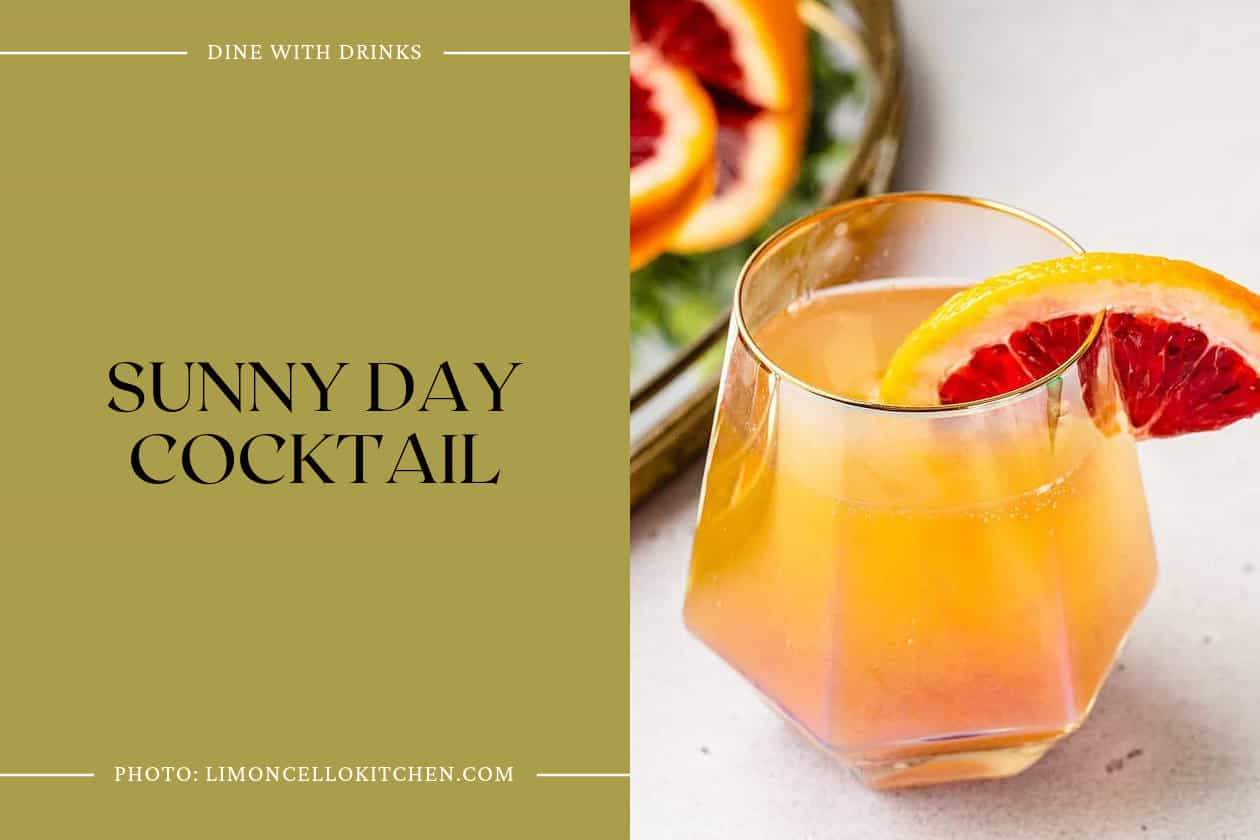 If you're looking for a tropical-inspired cocktail that's easy to make and deliciously refreshing, the Sunny Day Cocktail is a must-try. This Rum Mango Cocktail is made with mango liqueur, rum, and sparkling water, and is garnished with a slice of orange and hopped grapefruit bitters.
What sets this cocktail apart is the use of frozen cocktail ice cubes, which are essentially a pre-made mixer that keeps the flavors fresh and delicious. As the cubes melt, the flavors become stronger and more layered, making each sip more delicious than the last. This cocktail is perfect for a sunny day, and is sure to bring a smile to your face with its warm, tropical flavors.
2. Raspberry Swirl Pineapple Mango Margaritas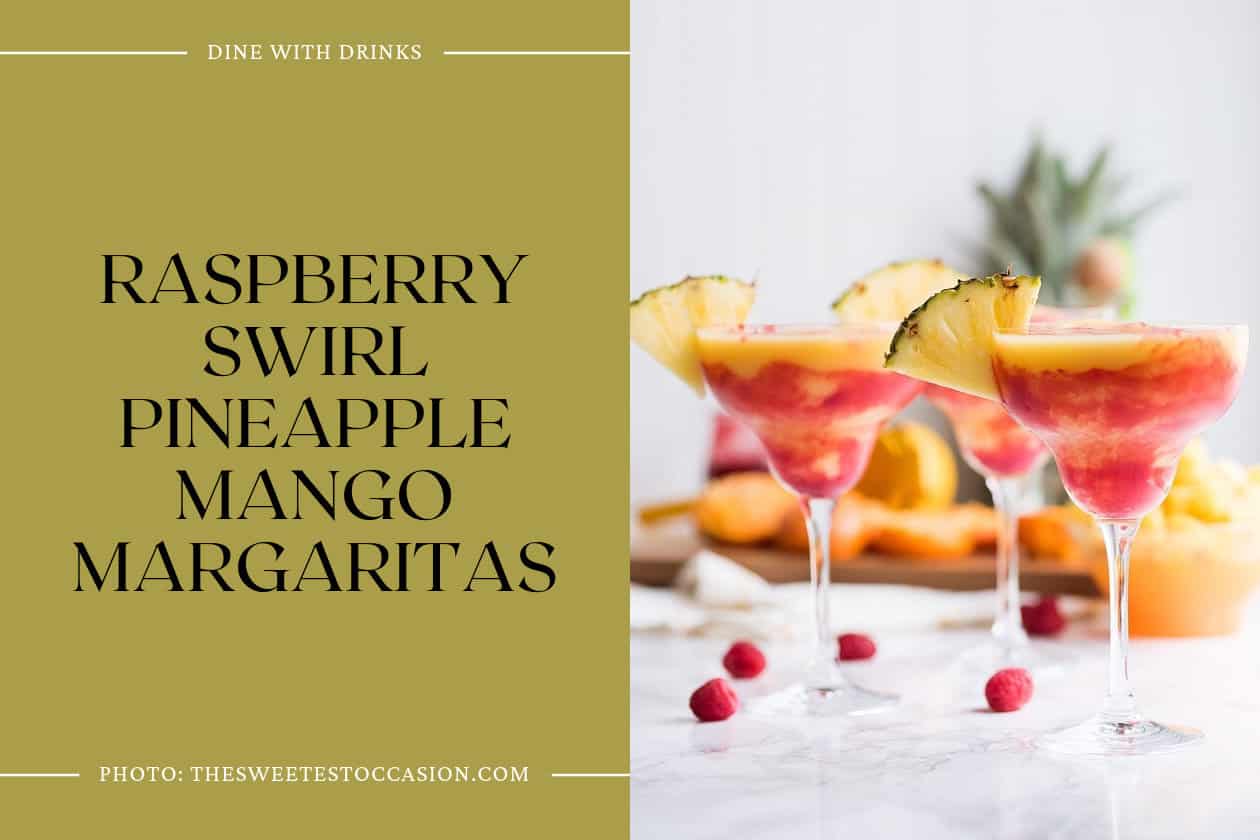 If you're looking for a tropical twist on a classic margarita, Raspberry Swirl Pineapple Mango Margaritas are a must-try. This frozen cocktail is made with frozen pineapple and mango, giving it a frothy, smooth texture without the need for excessive ice.
The addition of raspberry sauce adds a sweet and tangy flavor that perfectly complements the tropical fruit. Whether you're looking to impress guests at a backyard party or simply want to enjoy a refreshing drink on a warm evening, this cocktail is sure to satisfy. Don't miss out on this delicious and unique take on a classic drink.
3. Sunrise Mimosa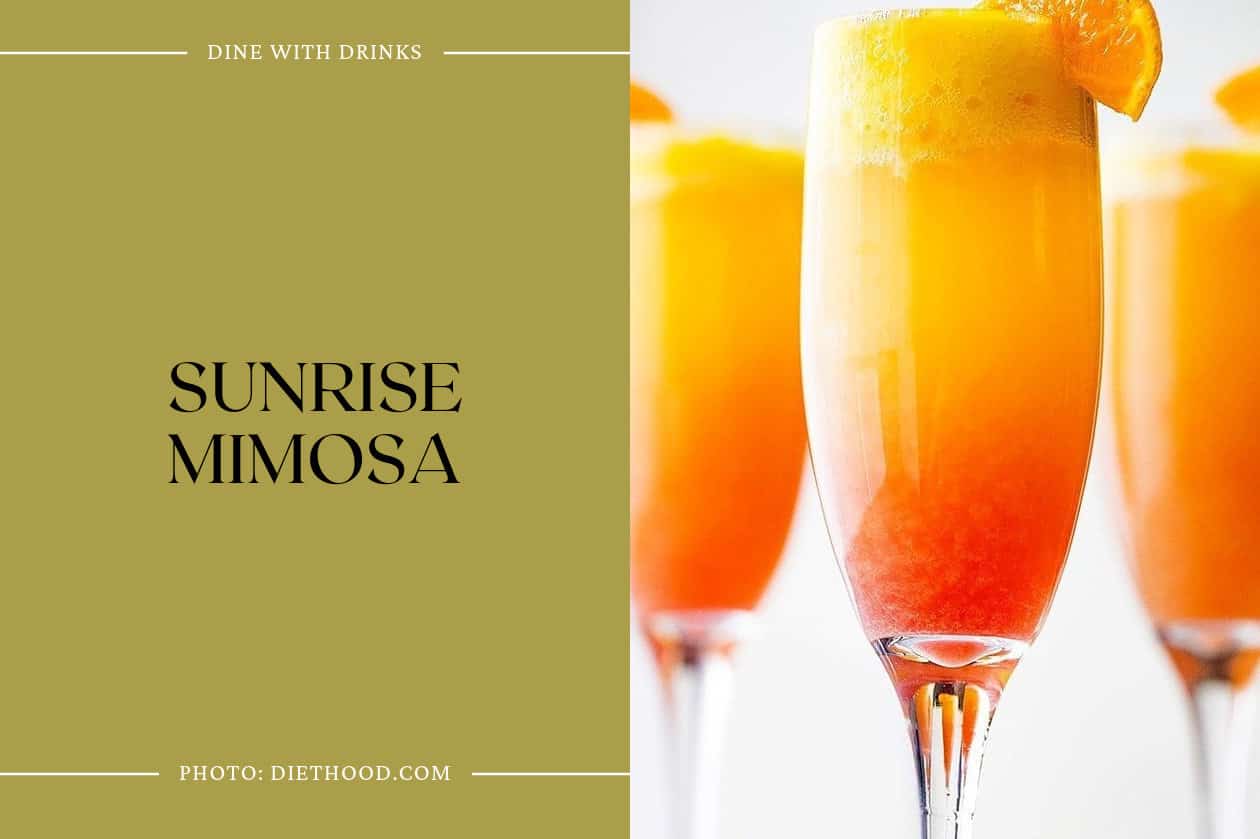 The Sunrise Mimosa is a delightful twist on the classic mimosa cocktail. This four-ingredient drink is made with mangoes, orange juice, prosecco, and liqueur, resulting in a bubbly, crisp taste with a nice balance of sweetness. The mango liqueur adds a unique flavor to the cocktail, making it a perfect choice for a weekend brunch or any special occasion.
The Sunrise Mimosa is easy to make and requires only a few minutes to whip up, making it a great choice for those who want a quick and delicious drink. If you're a fan of mangoes, this cocktail is a must-try. With its beautiful color and elegant presentation, the Sunrise Mimosa is sure to impress your guests and make any occasion more special.
4. Frozen Bahamarita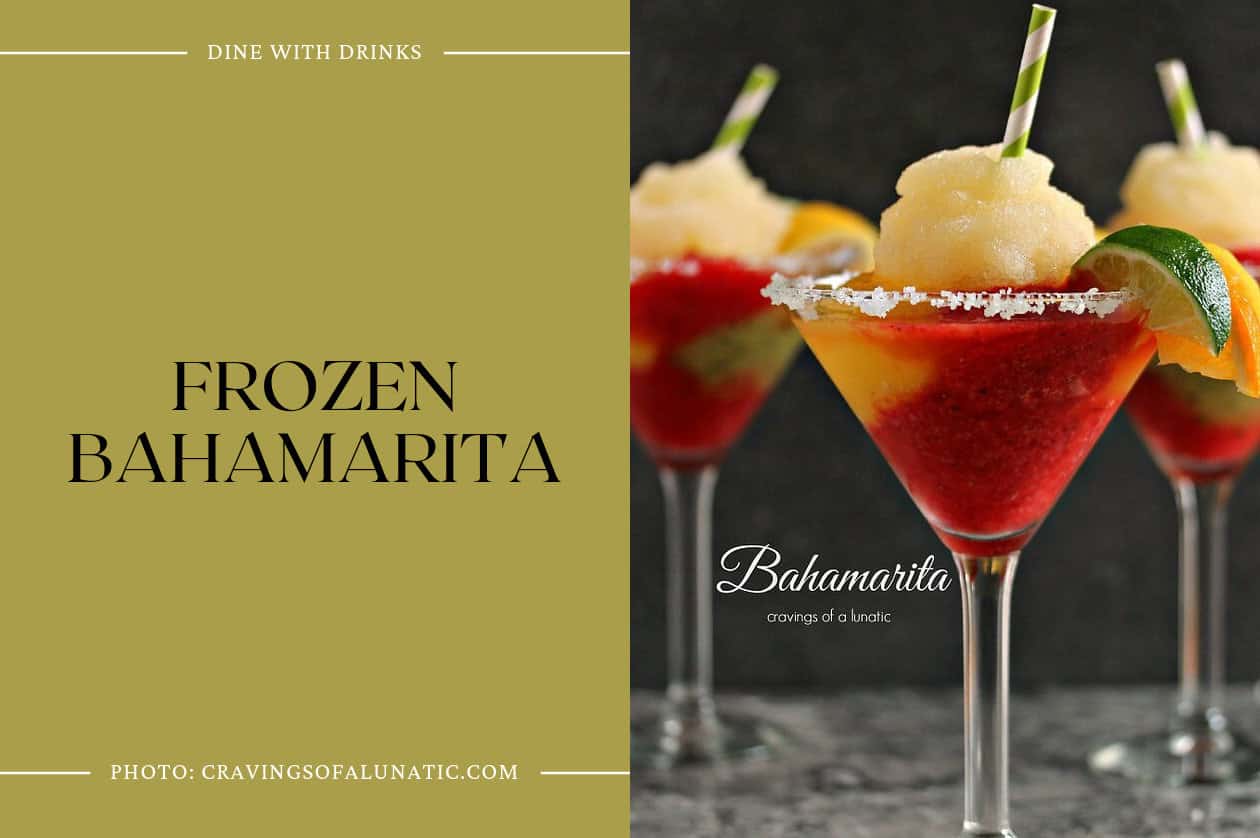 The Frozen Bahamarita is a must-try cocktail for anyone who loves fruity and refreshing drinks. This margarita recipe is made with tequila, kiwi, strawberry, and mango ices, and served with a shot of Cactus Juice Schnapps. The vibrant colors of the drink make it a feast for the eyes, and the flavors are equally impressive.
The combination of sweet and tangy fruits with the kick of tequila and schnapps is a perfect balance. The best part is that there's a virgin version available, so everyone can enjoy this delicious drink. If you're looking for a tropical cocktail that will transport you to a sunny beach, the Frozen Bahamarita is the perfect choice.
5. Bloody Margarita Cocktail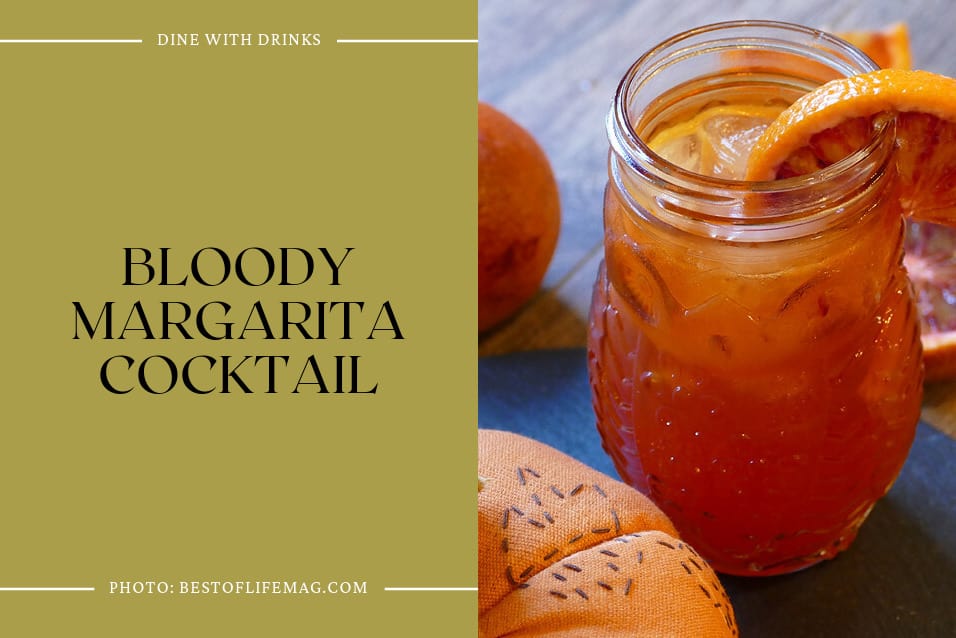 The Bloody Margarita Cocktail is a perfect Halloween drink made with blood orange juice and Patron Mango Liqueur. It's low in calories and easy to make.
The cocktail is garnished with a blood orange slice, giving it a spooky touch. If you want to impress your guests with a unique and delicious cocktail, give the Bloody Margarita Cocktail a try.
6. Southern Blue Blitzen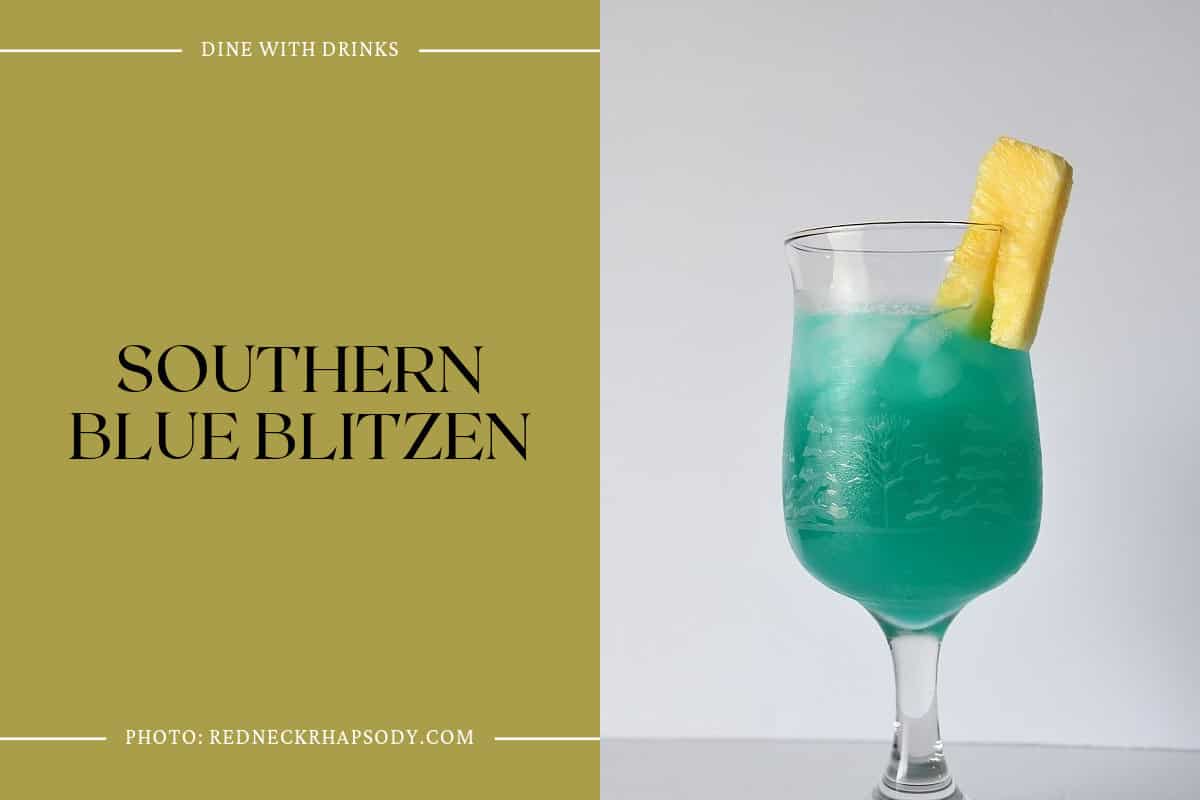 If you're a fan of rum and fruity flavors, then the Southern Blue Blitzen cocktail is a must-try. This recipe combines two types of rum, fruit-flavored liqueurs, pineapple juice, and Polar Blast to create a perfect party punch. It's easy to adjust the recipe for a single glass or a large punch bowl, making it a versatile option for any occasion.
What's more, you can mix it in advance and let the flavors marry in the fridge for a few days, resulting in an even more delicious taste. The Southern Blue Blitzen is just one of many tasty cocktail recipes in our article about the best Mango Liqueur cocktails, so be sure to check out the rest and find your new favorite drink.
7. Haitian Tropical Rum Punch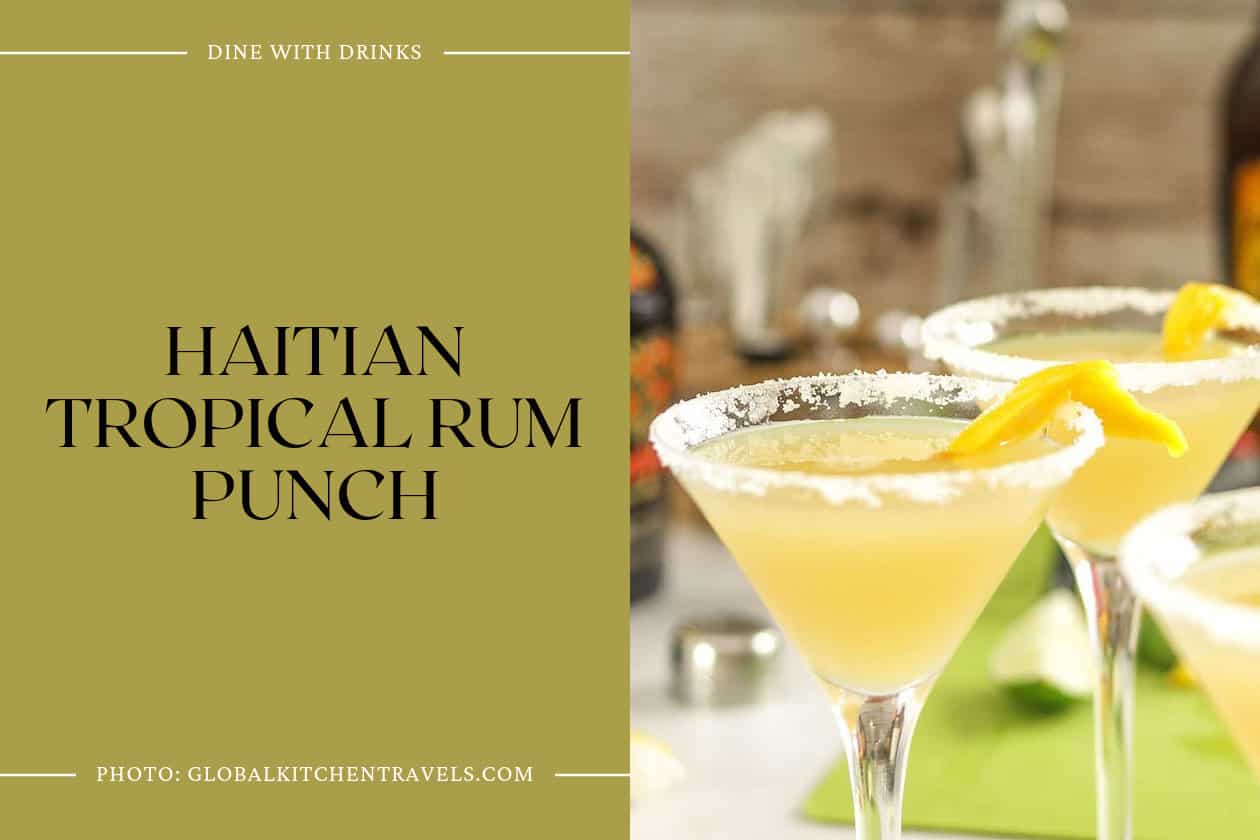 If you're looking for a refreshing and fruity cocktail to enjoy during the summer, look no further than the Haitian Tropical Rum Punch. This cocktail is a twist on the classic Caribbean Rum Punch, with the addition of Grand Marnier for an extra kick. The combination of rum, tropical fruit juices like mango and pineapple, and lime juice make for a delicious and refreshing drink that is perfect for sipping on a hot day.
The use of Rhum Barbancourt, a Haitian rum with rustic smoky tones, adds depth to the cocktail. The sugar rim on the glass also adds an extra layer of flavor. If you're a fan of fruity mixed drinks, the Haitian Tropical Rum Punch is definitely worth trying.
8. Hpnotiq Daiquiri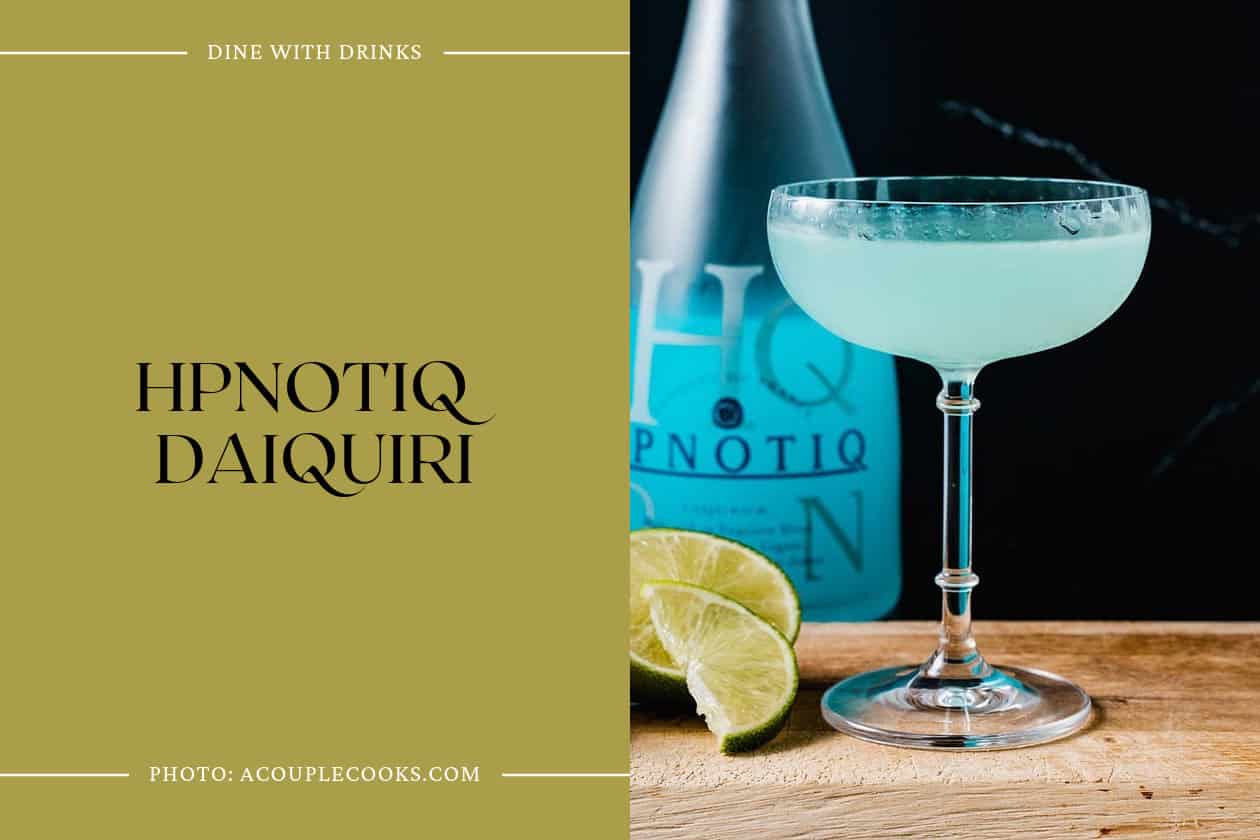 The Hpnotiq Daiquiri is a unique and fruity twist on the classic daiquiri cocktail. Made with the trendy blue liqueur, Hpnotiq, this cocktail has strong notes of passionfruit and mango with a subtly bitter finish. While it may carry a strong 2000's vibe, the Hpnotiq Daiquiri is a fun and adventurous choice for the home mixologist looking to try something new.
The cocktail is easy to make and perfect for a tropical-themed party or a summer day by the pool. If you're looking for a sweet and fruity cocktail with a unique twist, the Hpnotiq Daiquiri is definitely worth a try.